Roma went on the Road Two Face Cagliari on Sunday night. a game that turned out to be drastically important for both teams the Cagliari are in the position where they needed points to try and crawl out of the relegation Zone. While Roma had an opportunity to create a little separation between themselves and Lazio ahead of the match against Juventus next weekend. This game was is really important for both teams this game was not pretty this game actually was rather ugly. this game did not have flare Majestic in anyway it was flat at a lot of times. this game was about Taking Chances and not taking chances Roma's Turkish youngster Cengiz Under found the back of the net for the 8th time since the start of 2018 to give Roma to give Roma an early lead. A lead that Roma ended up sitting on and holding out for a very gritty ugly win that required determination. the Turkish star put the writing on the wall for Cagliari who now looks like relegation is a likely possibility. While Roma create separation prior to their big match against Juventus next weekend. a massive three points for Roma as they continue to keep the momentum going with only two games left eusebio di Francesco and roma keep winning.
5 Talking Points
Ugly wins like this are important
Roma may have gotten the win last night but it wasn't pretty it was hard fought but a win's a win. Roma did not play particularly well last night that's they only had one shot on target. Fortunately for the Romans under buried the chance when it came. To hold on for the victory. The game at a lot of times was flat and didn't really come to life until the end games like this can be frustrating because you so much you want to see beautiful football and sometimes it just doesn't happen. However I think last night's performance is really important because games like this ugly wins proves the willingness to battle. Through adversity to get important victories or points shows the character and the determination of this team Roman knew going into this game how important points we're going to be with the Champions League race very much in the balance despite Roma being in the driver seat nothing's done and with Juve is coming up this was an important victory for Roma to have it was hard fought battle but in the end they proved that they belong in the Champions League. It was very ugly but the important thing is they were able to get the job done.
Cagliari will be relegated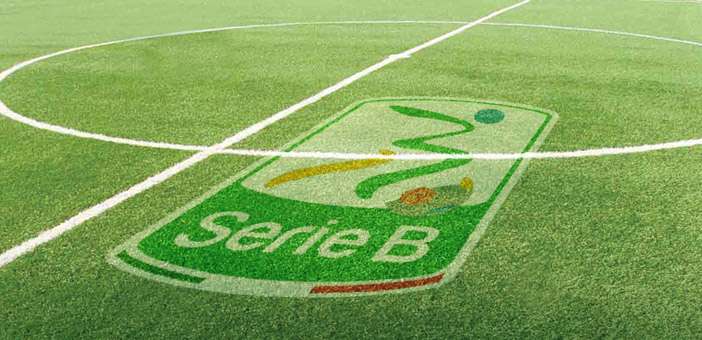 Although the relegation battle is alive and well. With four teams still in the battle for safety. With that being said I believe Cagliari will be the final team being relegated down and Italy's second-tier. It is not a done deal yet but it seems clear and clear by the day. Largely because of their final two games of the season they really got the short end of the stick regarding their last few fixtures to close out the year. The final two games of the season are against Florentina and Atlanta. Two teams that are very comfortable in the top half the table they are not among the best but they are hovering around Europa League and have a lot of quality in their squad. I find it very hard to believe that they will get points from either of those games so unfortunately I believe that this results will be the defining moment of their season in the grand scheme of things losing to Roma is what at the end of the day will send them down
Cengiz Under
The young Turkish Talent arrived from Istanbul in the summer for a measly 13 million. He was supposedly supposed to be the replacement for Mohamed Salah who departed to Liverpool. Obviously he wasn't expected to replace him overnight but you can start seeing that the kid has the ability to do so in the long term. The young Winger struggled in the first half of the season largely to the lack of understanding of language and the country it took him awhile to get going. Once he got some confidence he started playing extremely well. Since the start of 2018 you can argue that he's been the best player in the entire league. over that time he has eight goals and five assists. Including some really crucial ones the away goal that ultimately helpped them make the quarterfinals against shakhtar Donetsk and the assist to Kostas manolas that broke Barcelona hearts. Since his rise he has been one of the best players in the league the kid is so talented skilled and has world-class ability. The best part about all this He is only 20 years old and Roma are going to make sure they hold on to him for the Long Haul. Incredible pace his speed is ridiculous and has a wicked striking abality from his left foot. he has long-range as well he has all the tools and skills to be the next superstar in this league And roma got him at just 13 million. once again he delivered when his team needed him the most scoring the winning goal in this game to secure a much-needed three points. This performance continues to prove his stardom. Not only did he score the winning goal but it was an intelligent play his strike of the ball was very cheeky but the important thing is here is that he took advantage of Roma's best chance and this is why they won this game he is going to be a superstar in the coming year a full year playing as well he is now he could get 20 goals easily. with that being said he will be massively important during next week's matchup with defending League champions Juventus.
Roma remain in Champions League driver seat
Roma have the most important game of the season next week as Juventus come to town. however with that being said Roma did a great job in creating the separation necessary prior to that match. Lazio drop points against Atlanta in their draw meaning Roma just need one points or the next two weeks to confirm Champions League football for next season. However Roma want to get there automatically and would like to finish above they're noisy neighbors in the process. Lazio will play Inter on the final match the season that could determine everything. I still strongly believe that Roma will get 3rd and I think it's possible they could get a results next weekend. This win was important to get towards that a lot of times this season they have not take advantage of opportunities to jump or create separation between teams near them. They were able to do that in this match and this is why it's so important. they now have a four-point lead on Inter who is in 5th place is very unlikely to be able to catch them and they have a 2 point lead against Lazio meaning Roma can draw next week and win on the final match day and roma will finish in 3rd. this one here was a massive step towards champions league football a competition that Roma are looking to go on another deep run Roma need this for the club and the city and I believe they will deliver that.
Nicolo Barella will be at a bigger club next year
If Cagliari end up getting relegated this season there's no doubt in my mind that they will lose their Rising Star. Barella is far too good to be in Italy second division he needs to be playing in Italian top flight. and I think it is very likely that one of the top six clubs will swoop in for him. in fact even Roma could be in the mix although I would favor Milan and Napoli to be the most likely suitors for the youngster. he sorta reminds me of radja nainggolan he also played for Cagliari before he turned into one of the best midfielders in the world at Roma. he will eventually leave and I think he could turn into a star as well. Italy wants to rebuild the traditions of the Italian national team and I believe he's a big part of that he will not be able to be a big part of that if he stays down there. I don't know if he necessarily needs to be out of the biggest Club but he needs to be and Italy's top-flight. even a team like Florentina could be a good fit it showed in his game the quality he has the game was kind of flat as I mentioned but you can still see the Brilliance that he brought to his team under better circumstances around better players he can be so much more effective which is why I think it's very likely that he will not be at the club at the end of the season. I will consider him a cheap player teams could probably get him for a reasonable price and I think that's exactly what will happen.