We have finally arrived at one of the most anticipated games over the last couple weeks the Derby Del Sol Roma very much would like to forget about what happened a few days ago. Roma came into this game after being significantly outplayed in their 2-0 loss to Udinesse, a team that hasn't won a game in their last nine games, and a team Roma had beaten in 12 or 13 meetings. It was one of their worst performances in the previous three years. Defensive mistakes no fluidity in the Midfield and a lack of Killer Instinct as well as unusual lineup choices. They were very few Roma players that didn't deserve any recognition; it was an egregious performance. It's a display Roma will want to erase from their memory. Unfortunately, the road is going to get even more difficult. They lost an opportunity to go six points clear after Atalanta beat Napoli. On Thursday night, had a chance to surpass Napoli, but now on Sunday Napoli, can draw level with Roma on points. Roma head to the Stadio San Paulo to take on Napoli. Even though Roma beat Napoli in the first meeting 2-1 there',s not much optimism. Napoli who are RED HOT who just happened to run into an Atalanta team who is beating everyone Napoli comes in , as heavy favorites. With the issues Roma have, had this one that could get out of hand if Roma let it. The majority fully expect Napoli to turn off and collect all three points at home against Roma. However maybe jus,t maybe it is plausible for Roma. Roma wasn't in great form when they beat them the first time maybe they perhaps a shot vs. Napoli go.ing into this game expecting to win, and they probably will. We'll see what happens when these two teams go to battle Sunday night at the Stadio SanStadio for the Derby Del Sol.
AS ROMA
Paulo Fonseca should still operate out of his typical 4-2-3-1 formation regardless of how the team played on Thursday. I sincerely hope he will make a lot of changes ahead of this game because Roma need to be at their best against a team like this. In goal for Roma, we should see The Return of Pau Lopez to the starting lineup if he can't go then it will be Antonio Mirante once again. In Romans backline, we should see Alex Kolarov at left-back beside him, hopefully, the return of the center-back partnership of Gianluca Mancini and Chris Smalling and then a right back probably David zappacosta. In the defensive Midfield, Jordan veretout returns from suspension. He will likely be partnered alongside Diawara, who was one of Roma's few good performers from Thursday night. In the central Midfield, we should see The Return of the Lorenzo Pellegrini as he also is coming off suspension. He was deeply missed in Roma's performance against Udinesse. Then on the left-wing should be Justin kluivert if he can go. Carlos Perez, who has earned another start after his performance with occupying the other wing. Then upfront in the central Striker returning to the starting lineup Edin Dzeko who will be crucial if Roma wants to pick up any points at the San Pablo.
Napoli
Since Dinardo Gattuso replaced Carlo Ancelotti in Naples, this has been a different team as they're in a position to make the Europa League when Napoli was as low as 12th in the table beforehand. In goal will surely be Alex Meret following David Ospina's incident as the Columbian goalkeeper injured his head in the first half against Atalanta it is unlikely he will return to the starting lineup so soon after. At left-back, we should see former Roma player Mario Roi. Beside him should be the pain center back partnership of former Roma center back Kostas manolas and koulibaly then right back one of the best in the league Giovanni di Lorenzo. The Napoli Midfield should consist of Demme, Fabian Ruiz, and Piotr Zielinski. Shooting out of Napoli's front three should be Arkadiusz Milik Capitano Lorenzo Insigne and Dries Mertens in what can be an incredibly dangerous front three for Napoli. On top of all that, they will still have good depth Off the Bench, which can make this matchup very difficult for the Romans.
Bottom Line
Roma's performance on Thursday doesn't give much encouragement whatsoever. Especially going up against a strong Napoli side, they even though they lost over the weekend still has some unbelievable qualities. At this moment in time, I would say despite what the table says, Napoli is a much better side than Roma. They're playing better they have a new identity about them since Gattuso has been in charge from the beginning of the season I think it's very possible they could have been in the Champions League had he been at Napoli all season. That's nothing against Carlo Ancelotti who historically is one of the greatest managers of all time. Gattuso has changed life and ultimately got them playing into their potential. He already won the Copa Italia with Napoli. I would only take the loss on Thursday with a pinch of salt because Atalanta is beating everyone; they are the most extraordinary side in Italian football. They attack with no apologies.Against Roma, despite this, they should feel very confident about their ability to go in there and pick up three points. Roma's Nicolo zaniolo is unlikely to be ready to return; this is a big deal because, in the first match, he was the biggest problem for Napoli. Napoli has a murderous attack in their own right; they have a Milik Dries Mertens and Lorenzo insigne all players capable of scoring goals in big matches. It is going to be very hard for the Romans to neutralize this. Roma will have to rely heavily on Chris Smalling; he has been one of the only consistent pieces of this Roma team. Roma has to play their strongest possible squad, or they will drop another three points. This is a Derby Day match; it is more of a competitive variety more than hatred, but none the less regardless, Roma still wants to pick up points.
The Romans point of attack is a simple one play through Lorenzo Pellegrini and use the speed and athleticism on the outside to feed edin Dzeko. When he has service and is in-form he is a sensational player, Roma needs to see the best out of him for them to stand the chance of this game. However, equally, Napoli has a decent backline, which includes one of the best right-backs in Italian football. In all honesty, I don't see a way Roma pick up three points here. I think a draw would be a decent result, especially given the fact that Napoli is in such great form right now. There doesn't seem to be a way that they would stop this team. However, with that being said during the first match, Napoli was heavily favored and managed to get all three points, so maybe just maybe Roma catch Napoli sleeping and take the points; however, I still think that is an unlikely possibility. Roma needs to be error-free for them to really stand a chance on collecting maximum points, which will be difficult because they have made defensive mistakes and three straight games. Napoli should receive all three points; a tie for Roma would feel like a victory. I find it unlikely, especially against a Napoli side that is playing some of their best football of the season.
Manager: Paulo Fonseca
Roma's Projected starting XI 4-2-3-1
GK: Pau Lopez
DEF: Alex Kolarov, Chris Smalling, Gianluca Mancini, Bruno Peres
DEF MID: Admou Diawara, Jordan Veretout
ATT MID: Justin Kluivert, Lorenzo Pellagrini, Carles Perez
Striker: Edin Dzeko
Manager: Gennaro Gattuso
GK: Meret
DEF: Rui,Manloas, Koulibaly, Di Lorenzo
MID: Demme,Ruiz, Piotr Zielinski
Striker: Milik, Insigne, Mertens
Key Players to Watch
Lorenzo Pellagrini
Dries Mertens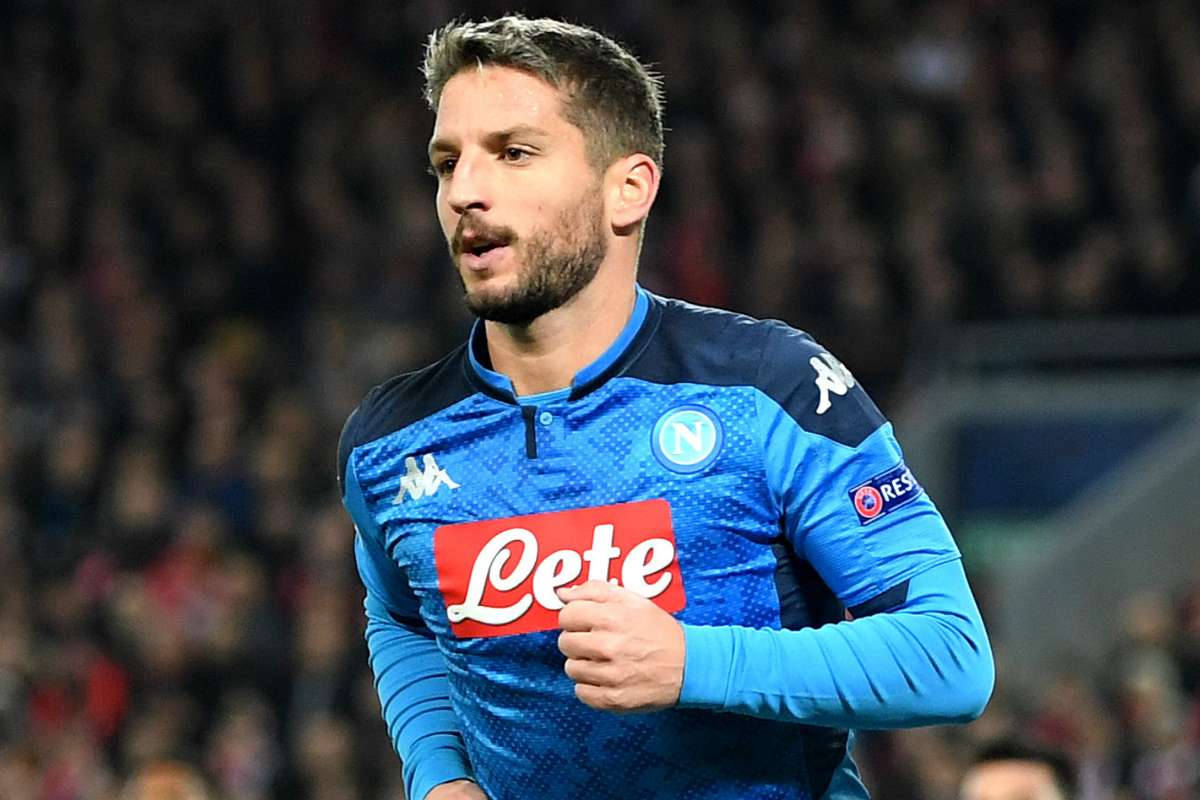 Match Details

Date: Sunday, July 5th, 2020
Venue: Stadio San Paulo
Kickoff: 2:45PM (USA) 8:45PM (ENG), 9:45PM (ITA)
TV Broadcast: Sky Italia, ESPN+