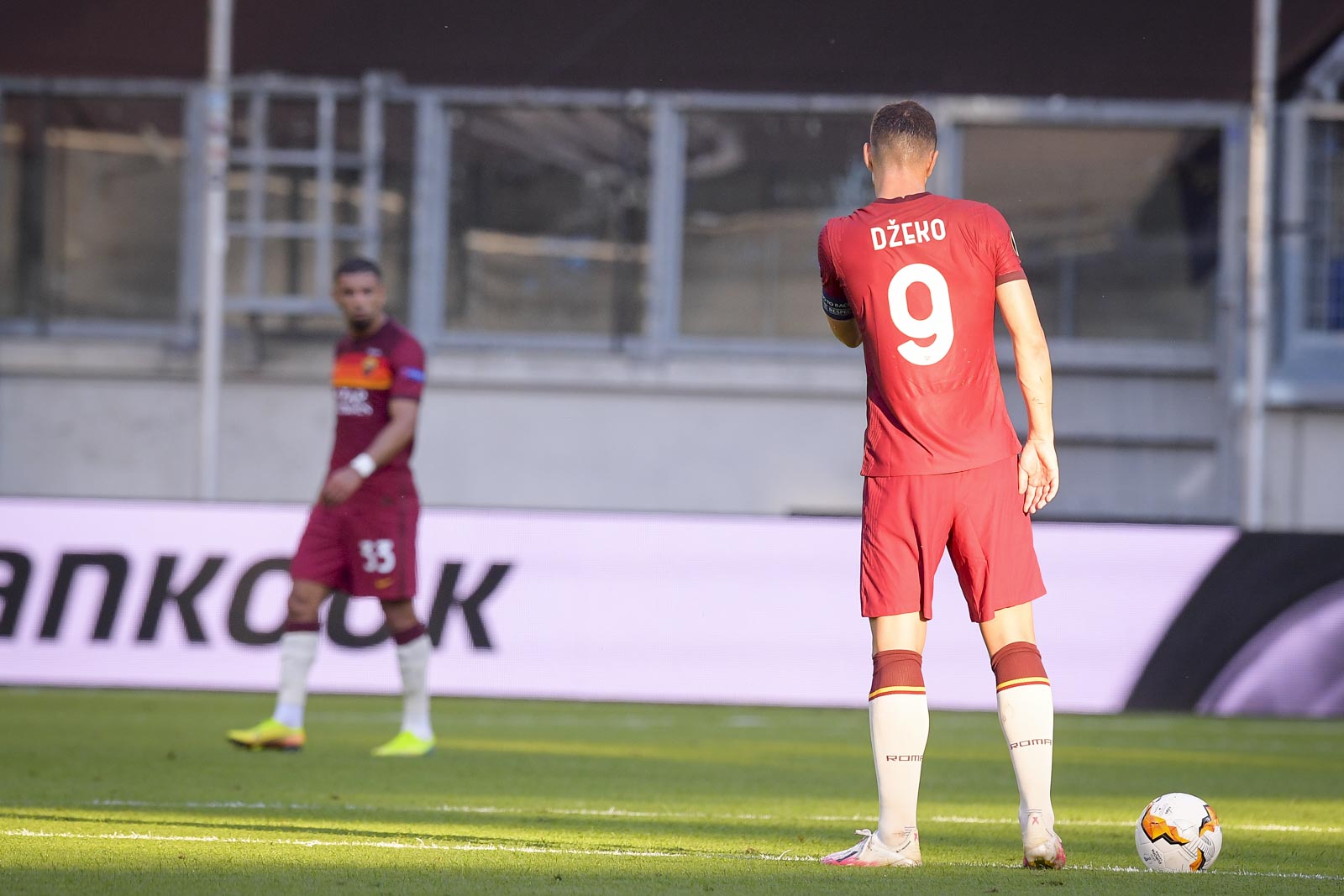 Roma saw their season come to a close last night. Europa League regulars Sevilla eliminated the Italian side from the Europa League last night with a 2-0 victory. The Spanish side was much deserving of all three points. Roma came into this game with Incredible optimism and momentum. Even though Roma for the most part is exhausted from the amount of games that have played over the last month they have been playing some of their best football of the season. Since changing the formation Paulo Fonseca's side has picked up nearly maximum points winning seven of their final eight games. As they finished the season in 5th place with 70 points The team had not done particularly well in Europe this season but nonetheless they had a lot of momentum which could have driven them deep into this competition but it just wasn't meant to be. La Liga fourth-place finishers Sevilla a team that has won this competition multiple times came out really energized and was incredibly fresh with the Spanish season has ended. Roma never stood a chance in this game they created very little and from the very first kick of the ball, Sevilla dominated the Run of play and had complete control. Roma offered very little and even though the game was not called down the middle the Spanish side showed their superiority. Before not too long Real Madrid left-back on-loan would give Sevilla the lead. Roma had a really hard time creating much of anything. The difference in energy really showed as they just weren't in the game for all that long. The drama would occur right before the break as edin Dzeko was fouled just outside the box the call was an ultimately waved off and Sevilla one on a counter-attack and scored giving themselves a 2-0 lead at the break. in the second half it didn't get much better as it was more of the same. Roma can close on a few opportunities but collectively throughout the game, they struggled to get anything going. Sevilla was able to sit back and see this thing out as the Spanish side beat Roma 2-0 in Germany effectively knocking them out of the competition. Their season ends but a good stretch to end the year will give them optimism and positivity throughout next season. Meanwhile, Sevilla looked strong and look to be gathering momentum as they will have a good chance of adding another Europa League to their trophy cabinet.
Sevilla are Proven Winners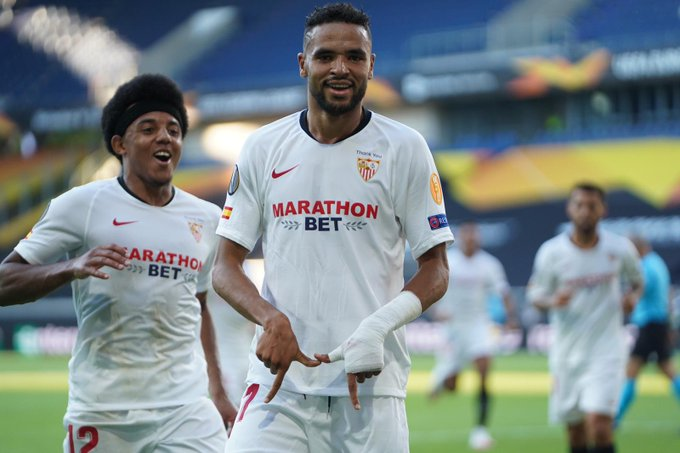 Sevilla are proven winners having been the dominant force in this competition. Last night and they're very impressive in the victory against Roma it just reiterated the fact that this is a team to be feared especially in a knockout competition like this. They have won this competition five different times and they have a good chance to win their sixth. They're winning intangibles were incredibly on display in their win. It wasn't really necessarily against Roma anyway it was just highlighting what we are ready now. In the Europa League Sevilla are kings. Going into the competition and The Knockout stage they looked like an under radar team that maybe could win it again. However, there's been several other teams that looked more imposing to win it at least lately. That narrative may have changed it is just one game and I don't think basing what their chances are off just one game is fair. However, it wasn't a reflection of one game it was a reminder of what they do in this competition. Roma had just finished their season and Sevilla had rest and I think that's an important thing to mention but that doesn't change the fact that they played an outstanding game of football. It wasn't just that they won the game convincingly it was the way they dictated to control the game. Roma had a difficult time just getting the ball. There was a few chances in which Roma probably could have scored but that's neither here nor there. We're just talking about the in-depth mentality of this team. This club knows how to win this competition they are the big threats to the throne for anyone because of what they've done in the past. there may have been different teams or different managers in the past but this club always seems to get hot in this competition. They don't do as well when they're playing Champions League football but this is one of the most underrated clubs in the world. the battle to the end is going to be difficult for most of the teams left in this competition. Their biggest threat to them will be wolves. A team they will play in the quarterfinals. It is my point of view that one of these teams will end up winning it. There's an outside shot for by Leverkusen but the favorites to get it to the end is a shortlist. Even seems like Inter Milan and Manchester United I feel don't have the experience or the right mentality to pull this off. I would say Sevilla for good reason will be one of the favorites to win the Europa League. If they're able to beat wolves in all likelihood they will win the whole thing. A lot of the teams left in this competition do not have the Run of dominance in the Europa League like Sevilla do we know at the end of the tunnel you get Champions League football. Sevilla has earned that in their domestic season so for them it's about enriching their history in this competition even further. It wouldn't surprise me at all if in a few weeks they're hoisting that trophy over their heads.
Difference in Energy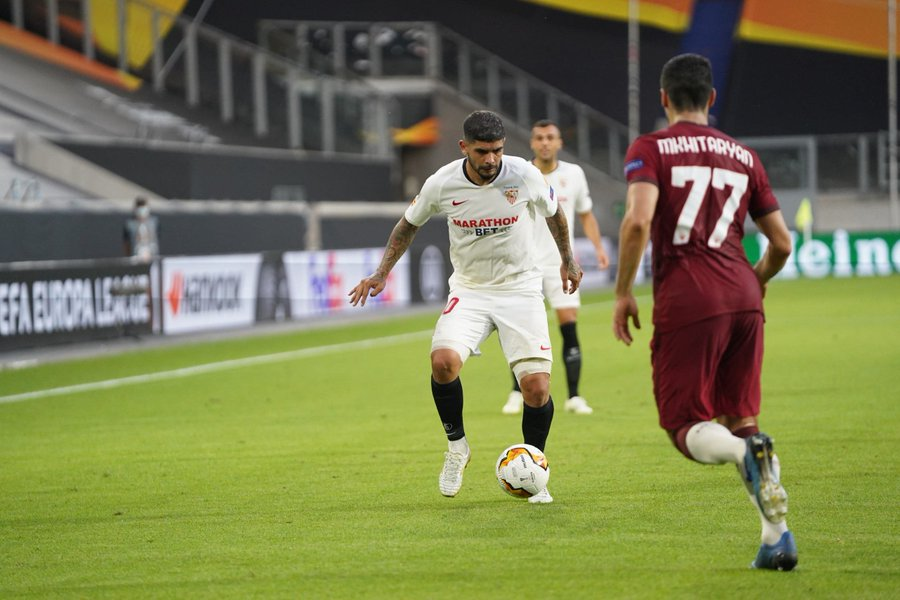 Even though Roma came into the match yesterday with a lot of momentum given the current form of the team it didn't seem to matter all that much. It's not like Roma has been bad in Europe this season even though they have struggled it wasn't the reason for their downfall in Germany yesterday. Something that appeared to be a strength turned out to be a weakness in the grand scheme of things. Roma has been playing non-stop for the last month-and-a-half. Their domestic season just came to an end last week. This actually went against them they were playing with incredible momentum even going into this game but what wasn't taken into account is very exhausting. Even though a lot of starters were rested in the season finale there have been a lot of miles on those tires at least lately. That's not to say Sevilla wasn't dealing with similar issues but the benefit of the La Liga season was that it ended a few weeks before Serie A. Roma of may have been a lot of things but energetic and fresh isn't one of them. Sevilla was incredibly fresh energized having not played since the end of the Spanish football season they have had time to rest their bodies re-energized preparing for this match while Roma were trying to finish out their season on a high note. Sevilla has been waiting for an opportunity to go on a Europa League run. In this game, the five-time Europa League winner shot out of a cannon. It wasn't necessarily that Roma made mistakes there wasn't a lack of that but it didn't seem from my perspective that they beat themselves. Sevilla was just the better team and deserve to go through. However the circumstances of the freshness of Sevilla energy that Roma simply did not have in the tank. Different points in the game you could see they were somewhat affected by exhaustion. They should have and could have done better than they did against a really strong team but the energy really proved to be vital in the results they just had a really difficult time dealing with the energy that Sevilla displayed. They had complete control from the start to the finish of this game Sevilla have the better team and they proved it through the 90 minutes. It was more of a positive impressive display from Sevilla then negativity from Roma they were incredible you can only sit back and appreciate the performance even if the result went against Roma.
The Future of Bryan Cristante and Pau Lopez In doubt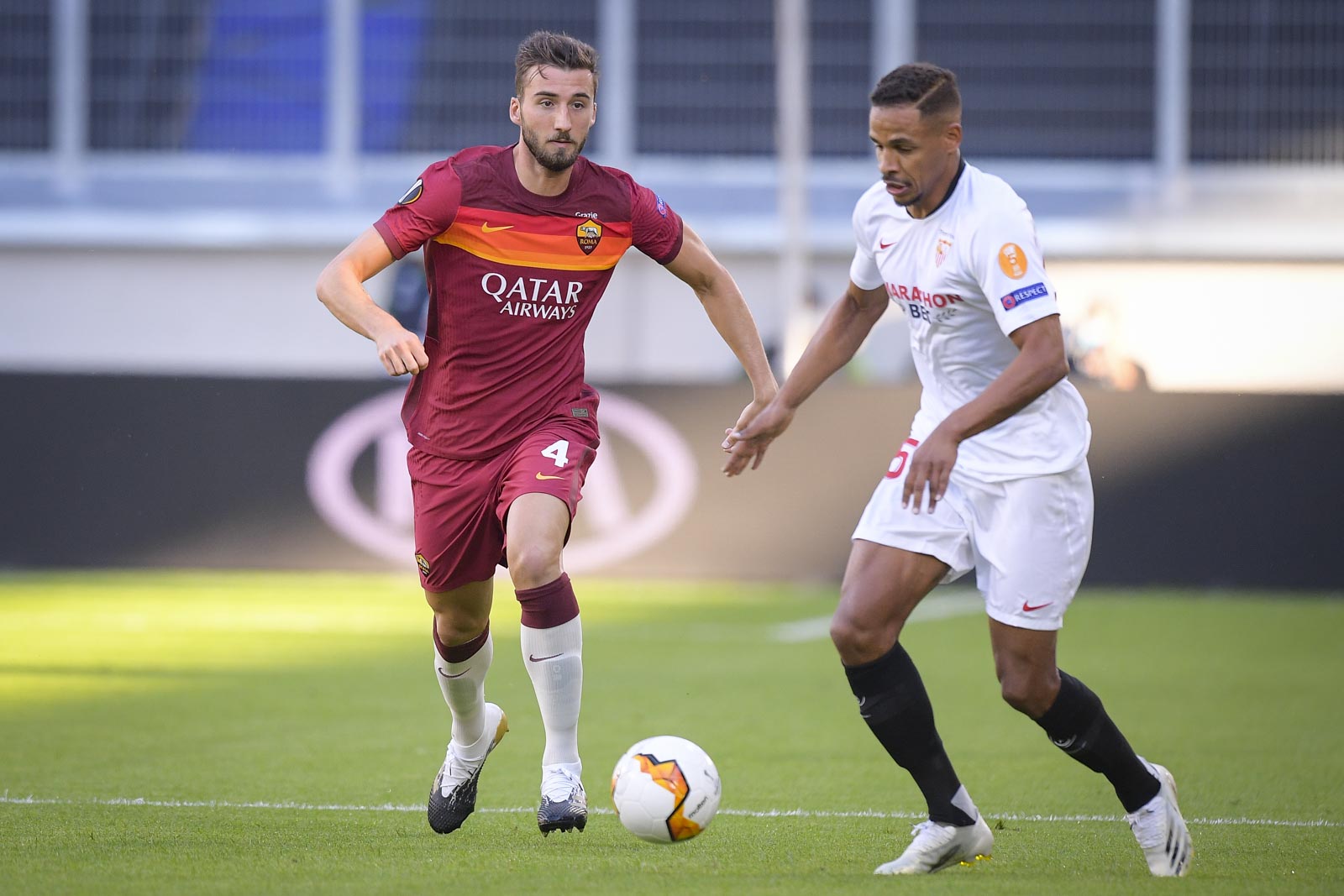 The future surrounding Roma players last night seems to be seriously in doubt after the performance. Bryan cristante seems to be incredibly unlikely to return to the team next season. Even though at times he has shown qualities his time has a regular player in Rome has run out. There are other teams that would be interested in his Services. Unfortunately, Roma is highly unlikely to get back the 30 million that they spent on him. Nonetheless, even if Roma could get a decent sum it would be worth it. It just doesn't feel like or seems like he fits in with the team anymore. We have Jordan veretout and Diawara at his position as well as Gonzalo Villar as a third option. All three of those players even at this moment are significantly more polished and better players than Bryan cristante. We don't need all that much help in the defensive Midfield we have it more or less worked it out. I just don't see him getting many games next season which is why selling him is the best option. Bryan cristante is as good as gone he doesn't get any leeway anymore he's not even on thin ice the ice has cracked anything but a sale would be disappointing he just doesn't have the qualities to play for a club like this. He could be very serviceable for someone else it just won't be for Roma. Another player that could be on thin ice is the goalkeeper Pau Lopez. Roma was forced to sign a goalkeeper this summer because of the mistake they made with Robin Olsen. It was a Club record for a goalkeeper. It has worked out only to a certain point. The majority of the season he has been pretty solid he didn't get as many clean sheets as Roma would have like but that area is a work in progress. However, over the last couple of weeks he has not looked like the goalkeeper he has early in the season I think it would be foolish to get rid of him at this moment but unfortunately, we will have to ask the question of whether or not he is the goalkeeper of the future for Roma. It seems to be unclear at this point and we cannot completely disregard him because of a couple of bad weeks but he has made some pretty big errors down the stretch which is very concerning if a big offer comes in for him Roma should accept it but I think it would be slightly unfair to actively try to get rid of him. He drastically needs to improve but I think based on the first half of the season he had he has earned himself another season. If he fails to prove himself this next season then unfortunately Roma has to buy a goalkeeper again.