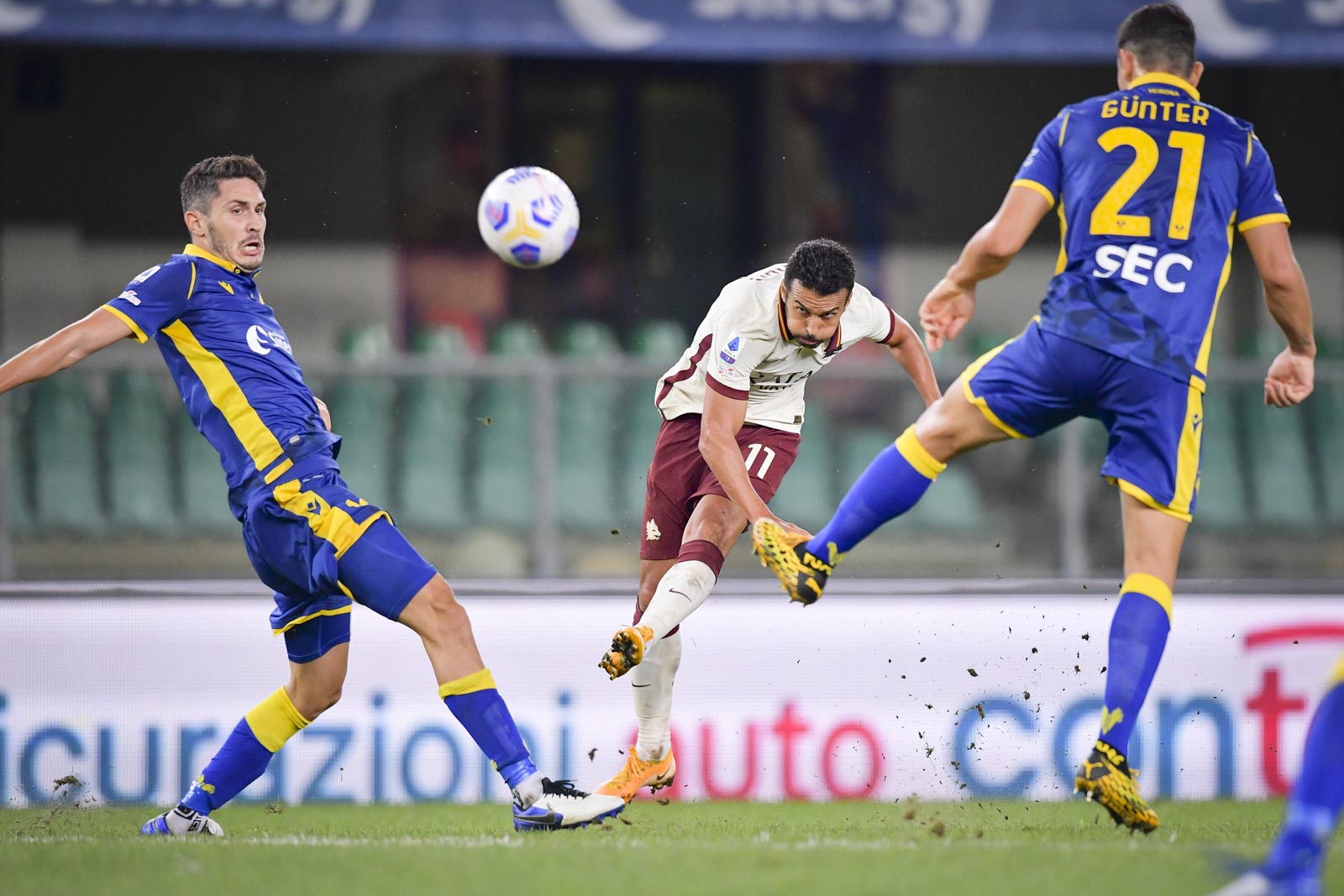 Last night in Verona, Roma kicked off their season in a disappointing fashion. This week Serie A return as the league is gearing up for a new season. Roma kicks off their campaign against the surprise package from last season. Hellas Verona against-the-odds finish 9th Place in the league; this summer, they lost three of their most important player from the previous campaign. Even though Roma's team is not yet a completed works, you would have thought they would have gone into the game with momentum and confident that they could pick up three points to start the new campaign, especially given that next weekend they play Juventus. In the opening 45 minutes of this matchup, Roma looked really strong. They passed the ball with excellent efficiency. They looked in control; they created the majority of the chances and even had a few chances to score to put themselves in the lead. It was just a growing belief that Rome would find a way to score; there was just a sense that their goal was coming. Hellas Verona plays a strong game, but it took them a while to really get into it. A few chances in the first half but not much else; despite hitting the crossbar at the end of the half, they didn't look like the team that took the league by storm last season. All the momentum was with Roma's new boy. Pedro showed his qualities early in the match, and the play with Miki and a Leo spinazzola seem to be driving Roma's momentum. In the second half, it evaporated. Roma struggled to get hold of the ball in creating enough to really make a difference. Very minimal build up life, and it was abundantly clear throughout that match that Roman needs a striker. The fact that they went into this game without one certainly hurts them because they lacked a Killer Instinct in front of the goal, largely since Mkhitaryan was playing in that position even though he's not a striker. I thought the Armenian did a respectable enough job but without a striker, they would always struggle in front of goal. Roma continues to create, but Verona had the superiority in the second half as they looked like a Dynamic team that was dominating the run a play. However, a late Leo spinazzola strike nearly gave Roma the victory; the wing-back was their best player, nearly making the difference with a late strike but his shot hit the bar time ran out as Roma are stumped in a goalless draw.
Transfers Needs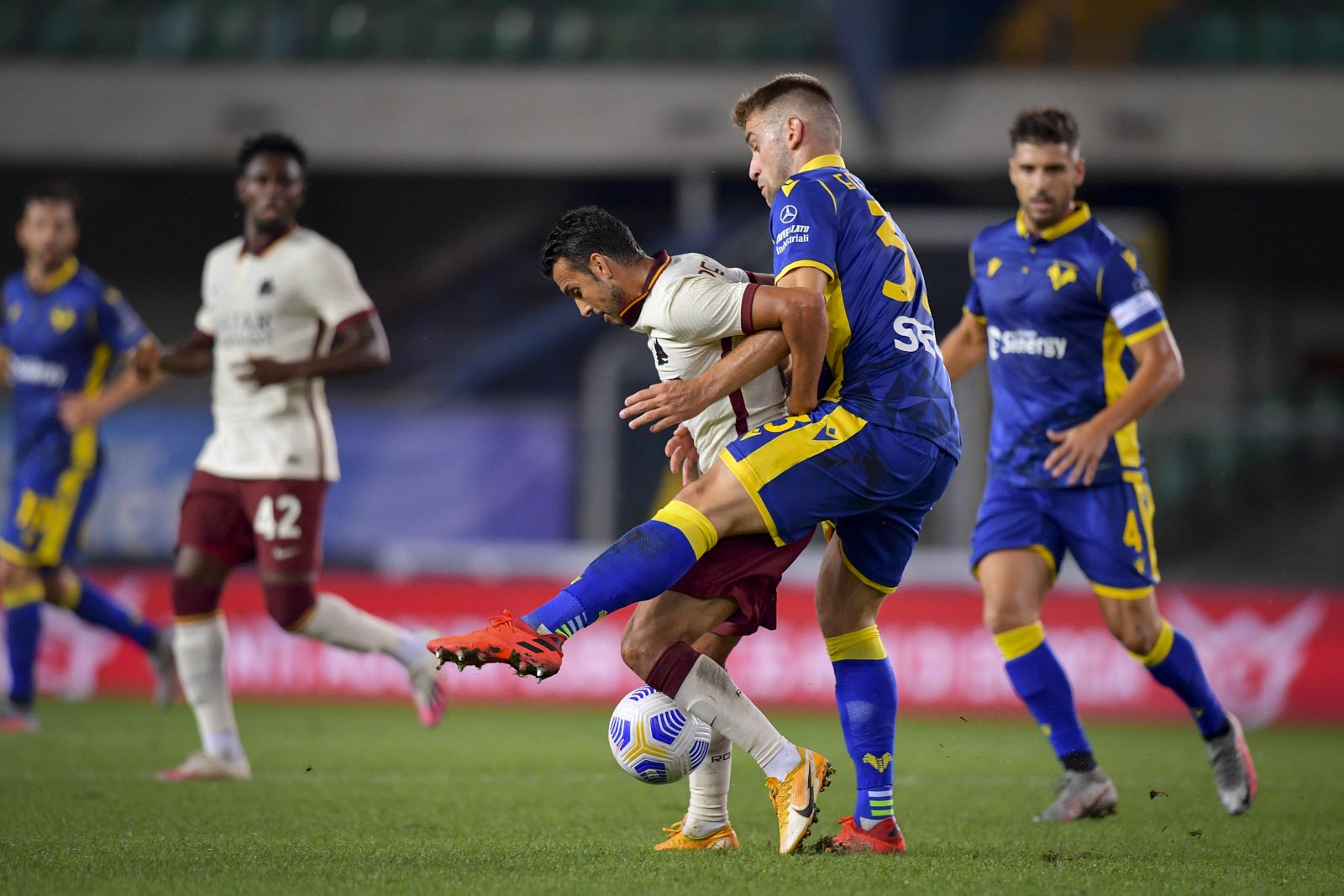 Roma did some nice things show certain qualities in their goalless draw against Hellas Verona. I'm not suggesting it was a horrible performance, but it wasn't good enough. It only highlights that they need an infusion in the transfer market with not all that much time remaining. Roma went into yesterday's game without a proper Striker, which mainly attributed to the fact that they could not convert in front of the goal. Edin Dzeko was on the bench, but he is on the verge of a move to Juventus. He did not want to risk injury, and Roma did not have any other alternative options. Not too many Carles Perez wasn't fully fit, and Pedro, who was just coming off an injury, was forced to play. The Spaniard did a really exceptional job, but their lineup's limitations was abundantly clear the fact that it was just a goalless draw actually doesn't seem all that surprised me. Roma has much some business to do in the market while they still have enough time. Milik he's expected to arrive in the Capitol but there have been some complications in regards to the deal. Influenced mainly by the fine that Milik still owes to Napoli, he underwent medical tests, and everything seems good, but with all that being said, the move to Roma does imminent the deal is progressing slowly. It's unclear whether or not it will be wrapped up by next weekend when Roma host Juventus. The problem is Milik isn't enough. Roma still does not have a backup Striker; they should be working on this immediately. Kevin lasagna, Olivier Giroud, Giovanni Simeone, bringing back Nikola kalinic, and maybe even free agent Mario Mandzukic. There are probably other options out there that I'm not thinking of, but those are all on the table. Roma need to do whatever they can to get one of them. I believe Kevin lasagna is the obvious choice here; playing for a better team like Roma would allow him to score more goals, and it typically does, but he is capable of achieving enough to make a difference. Roma also needs Chris Smalling back as Paulo Fonseca iterated this in the post-game press conference Roma only has three centre-backs. Even though they signed Max Kumbulla one of the best youngsters in the league, Roma need more depth to that position, and Chris Smalling fits the style perfectly. The Portuguese manager is desperate to re-sign the English Defender; hopefully, Roma can get it done. Roma also could use another Midfield, but the priority right now has to be getting Chris Smalling and finding a backup Striker; assuming the Milik deal goes through, this team cannot go through a season without these pieces. Roma waited too long, and now Roma needs to work very quickly; the squad's status right now is unacceptable, and if Roma doesn't correct this, they're going to be in for a long season they need to act quickly.
Leo Spinazzola Continues to Thrive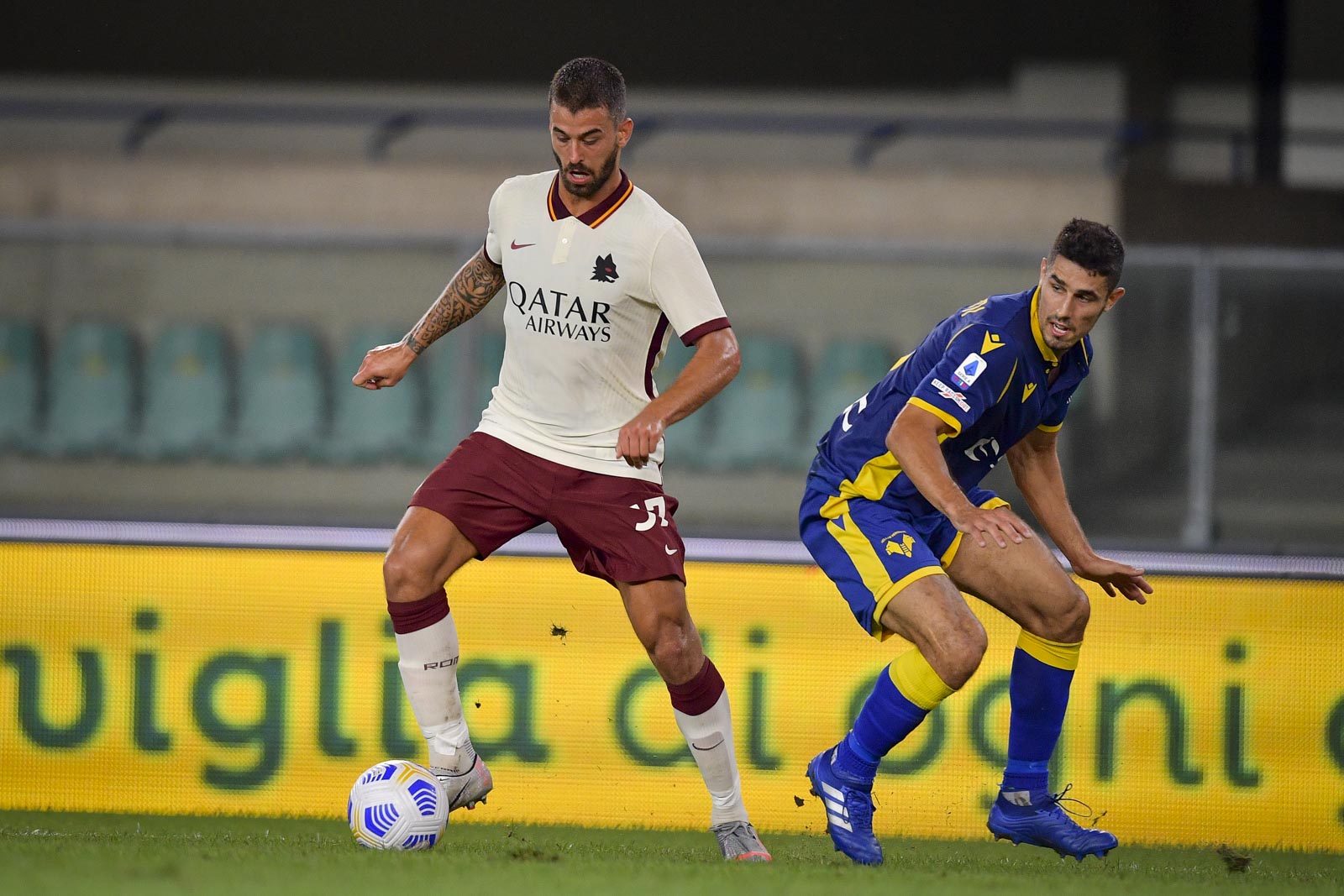 Adapting into a wingback role for Leo spinazzola has helped him resurrect his Roma career. He was primarily brought to the club last summer to play as a left-back the air to Alex Kolarov, who subsequently transfer to Inter Milan this season. Roma really tended to struggle with the setup it regarding a back four. Much like many left-back in Italian football Leo spinazzola is very attacking minded provides the intelligence going forward but doesn't have the Surplus requirements defensively. This is something a lot of players at this position struggle with, especially in Italy. He was initially regarded in a swap deal with Luca Pellegrini. He struggled during the first half of the season last year. Until Paulo Fonseca changed his tactical adjustments playing out of a back three, it allowed him to have the frequent space to go up the flank and be much more of an attacking threat than having to deal with the responsibilities. He has been a vital part of this set up since Paulo Fonseca changes the formation providing much more energy and impact within the squad. Last night's match against Verona, he was able to show how important he is. He is one of the best Wing backs in the league. I'm not suggesting that he is world-class, but he has shown certain qualities that really feel a certain comfort surrounding those types of positions. Leo spinazzola was the man of the match last night. He did so much, held the ball up communicated really well with the attacking forward, and parts of the Midfield cut into the box look incredibly strong and his feet and found the spaces and gaps to be effective; not only that, he was an offensive threat. The late strike he merely gave Roma the point. Unfortunately, his volley hit the post. Collectively it was a super performance from Leo spinazzola; he can be such a weapon this season as it showed. There might not have been that many positives outside of the first half, but he was consistently making an impact in the attack throughout the 90 minutes he was the standout. He could be in for a spectacular campaign.
Problems Finish AGAIN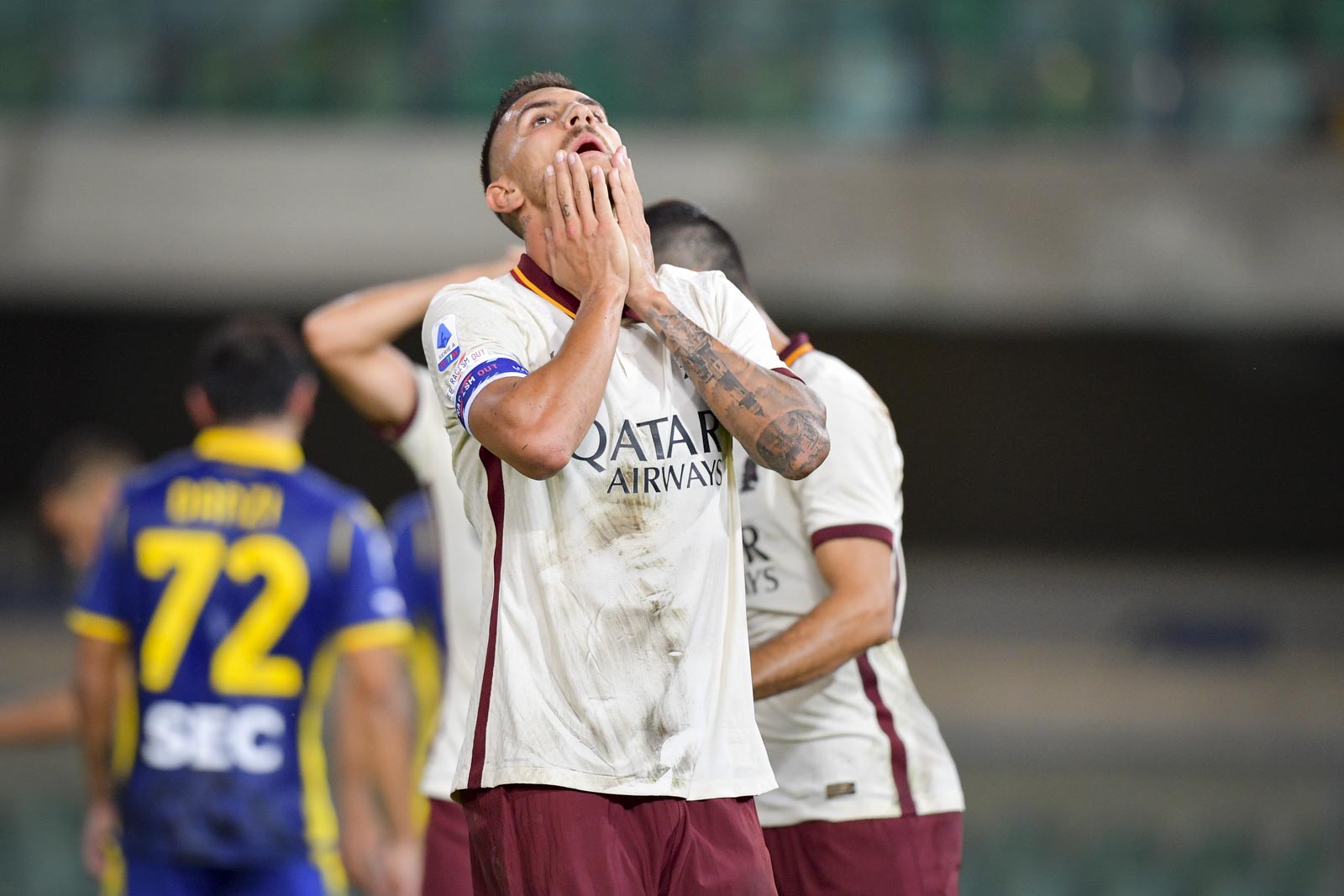 It's a different season, yet it seems to be the same old story. Roma, over the last several years, has always been one of the best teams for creating chances; they have excellent pieces in the Midfield. The best defensive Midfield duo in the league and a team that passes with great precision. The problem has been and continues to be executed in front of the goal. Roma seems to continue to struggle with this aspect. Roma did not have a striker available other than edin Dzeko, who didn't want to play due to injury concerns regarding his move to Juventus. Roma ended up forcing to play henrikh Mkhitaryan in a false nine role. He is not a natural Striker with Pedro, also trying to contribute in that area. The biggest issue with last night, in particular, was there any ability to convert in front of the goal but even beyond that, playing without a striker in that setup is very difficult. Roma would not have needed a world-class Striker to finish off the Champs last night. The fact that a striker did not exist inside the lineup also affected the build-up play and Romo's ability to execute. Roma can not go to the game next week without one. Roman needs a natural Striker; hopefully, by that time, the Milik deal is complete, so at least Roma have something going for them in that area. The result itself, while disappointed, isn't that surprising given the nature of what Roma lacked last night. Roma did not have a problem orchestrating the chance; the problem they had was converting them; they had no Killer Instinct in front of the goal without a striker, it becomes really difficult. Even beyond that, Roma and the team need to do better last night just wasn't good enough.