Following an unfortunate forfeited match in a 0-0 draw last week against Hellas Verona. It gets even more difficult for the lads in the capital. It will be their home opener that should give them some confidence; with some fans being let in the stadium, they can dictate the momentum that Roma can potentially get in this match. However, this will be against Juventus; even though Juventus has a new inexperienced manager, they have a stronger team and have a sense of momentum, driving them to the signing of Alvaro Morata. Paulo Dybala will be available if needed. Juventus and Roma played three times last season, with Juventus winning two. Roma beat them at the end of the season, but a lot of their starters were rested. All things are expected to kick off on Sunday night in the nation's capital. Roma will have edin Dzeko after transfer speculation, which means the club will have a striker to their disposal. Roma is still doing some other business, potentially trying to bring back either Chris Smalling or Antonio Rudiger as a Defender. On top of that, in negotiations for Real Madrid Striker Bojan Mayoral. To deal with some of the issues. As it stands, Roma doesn't have a lot of depth, and they will have to rely on the talent that they have to try to push Juventus. It's hard to say what will happen. Juventus will go into this game as heavy favorites, but maybe just maybe Roma have an improved performance that will have something to hang their hat on. According to reports, Max Allegri is interested in the job if he wants to come, Paulo Fonseca will likely be sacrificed. So there's a lot of drama and speculation riding on Roma. Still, if Roma can put together a improve performance, it will give them some sort of positivity even if a result is unlikely. However, in Italian football, you just never know we will have to find out when Juventus and Roma battle in the capital.
A.S Roma 
Paulo Fonseca's job may be under some pressure. With the interest of Max Allegri but he remains in charge ahead of this vital match against Juventus. We shouldn't see any changes to the formation as Roma are set out typically out of the 3421 setup. In goal for Roma is likely to be Antonio Amarante as it seems Paul Lopez is not getting his job back. The back three are likely to consist of Gianluca Mancini on the right, Rodger Ibanez on the left, with Matt kumbulla operating centrally as the Hellas Verona center-back makes his debut for his new team. The wing-back should stay more or less the same as the left wing-back; we should see Leo spinazzola, who put a man-of-the-match performance against Verona last time out. on the opposite side is likely to be Rick karsdorp as the duck Defender seems to have a place in this team after all. The defensive Midfield Duo of Jordan veretout and Diawara expected to stay the same. In the attacking Midfield on the left side should be and henrikh Mkhitaryan then on the opposite side on the right is likely to be Pedro. Then upfront as Romans central Striker, we will see The Return of edin Dzeko to the starting lineup. His move to Juventus collapse, but he seems more or less okay with the situation. as edin Dzeko start up top for Roma on Sunday night. Roma will have options Off the Bench with Lorenzo Pellegrini, Carlos Perez, Gonzalo Villar, and others. The key player for Roma should be adding Dzeko. The Roman struggles without a striker, and his inclusion in the lineup could make a big difference against a team that will give them everything they got.
Juventus 
The lineup that Juventus put out in the previous match in Andrea Pirlo's first match in charge was different yet effective. I suspect the new manager will stick with more or less the same. Juventus will come out or are likely to come out out of the 3-4-1-2 formation. In goal, we can expect to see Szczesny. The back three are likely to consist of Leonardo Bonucci, Giorgio Chiellini on the outside, and Matthias Deligt. The wing-backs are likely to be Frabotta on the left with Juan Cuadrado on the right. Centrally we should see Weston Mckennie, who is coming off an incredible debut. Beside him, we could see Rodrigo Bentancur. Upfront existing just underneath the striker should be Aaron Ramsey, who also had a superb showing in The Season's Opening match. Then upfront as the Strikers should be Kulusevski and Cristiano Ronaldo. Paulo Dybala and new signing Alvaro Morata both should be on the bench for this game. Still, given the health of Paulo Dybala, the league-best player last year, and the fact that Alvaro Morata just arrived at Juventus this week, they probably come off the bench in this situation. Aaron Ramsey is the key player for Juventus; he showed his influence and impact last week. His role existing right underneath the strikers will be largely his ability to supply them if he can do that, then strikers take care of the game.
Bottom Line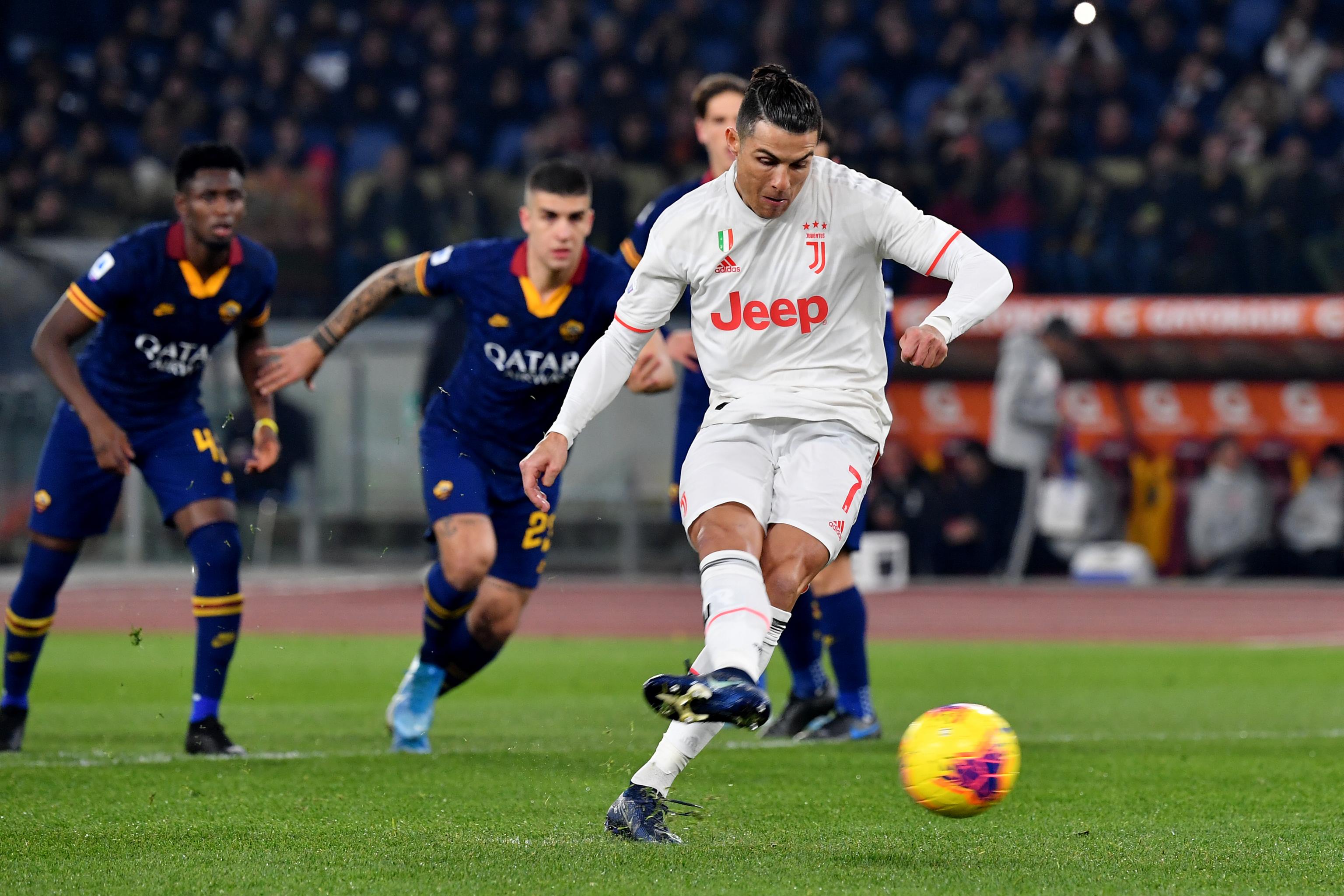 It has been a horrific week for Roma. They look incredibly flat in their opening game against Hellas Verona, specifically in the second half, they created so many chances but really struggled without a central Striker. Edin Dzeko will be fit and ready to play, but that does not eliminate the problems. They could not finish any other chances, and they allowed Hellas Verona to take momentum their second-half; it's absolutely cannot happen if Roma is going to have a stake in this game. However, there's some reason to be optimistic, with Max kumbula likely getting his first start for Roma. There might be a slight Home Advantage but still not enough that would cause them to be carried away. The Opening match of the Season has been credited as a loss due to an honest mistake. The critical thing to remember about this Roma team is there pretty strong defensive even though they're capable of making mistakes, Juventus isn't going to be able to run up the score. However, I give Roma absolutely no chance to get points. This match against Juventus is a game that's going to come down to whether Roma can perform and make improvements from the previous. Juventus have an inexperienced manager. This is going to be a big test for the new boss. However, Juventus is loaded, especially when they have people like Alvaro Morata and Paulo Dybala available to come off the bench. Both will probably be starting by the third game of the Season, but they probably start off the bench in this game. That's not counting the fact their Midfield is absolutely outrageous with the likes of Aaron Ramsey and Weston McKinnie. They have a fairly strong defense, and a strong goalkeeper top to bottom Juventus is a much better team, and they're going to get the points one way or another. Despite scoring last week, Cristiano Ronaldo had an off-day, Roma's main priority. He is trying to force Juventus to make him the vocal point. If Ronaldo plays with the desperation for goal, Juventus will have to beat them another way. When they're at the most dangerous, Ronaldo will still be a tall task for a talented yet young defense. The scary thing is Dybala and Morata are available, but Arthur could also come off the bench and make an impact. There's just not enough talent at this moment to overpower them. I think we're almost score going this game, and I think they'll be much better in front of the goal; my biggest concern about this game is the number of chances Roma is a great chance creation team, and teams like Juventus they struggle to create them as much. I think it will be a much stronger performance. I suspect Edin Dzeko to make a big impact, but I don't see it as being enough as I suspect Juventus will go to the Stadio Olimpico and get all three points even though it will be a challenging game for both sides.
Manager: Paulo Fonseca 
Roma's Projected starting XI 4-2-3-1
GK: Mirante
DEF:, Gianluca Mancini, Max Kumbulla, Rober Ibanez
DEF MID: Jordan Veretout, Adamou Diawara
ATT MID: Pedro, Henrikh Mkhitaryan
Striker: Edin Dzeko
Manager: Ivan Juric
Juventus Projected Starting XI
GK: Szczesny 
Back Three: Chiellini , De ligt, Bonucci  
Wingbacks: Frabotta, Cuadrado
DEF MID:Mckinnie, Bentancur
CF: Ramsey GK: Szczesny 
ST: Ronaldo, Kulusevski  

Players to Watch
Roma's Edin Dzeko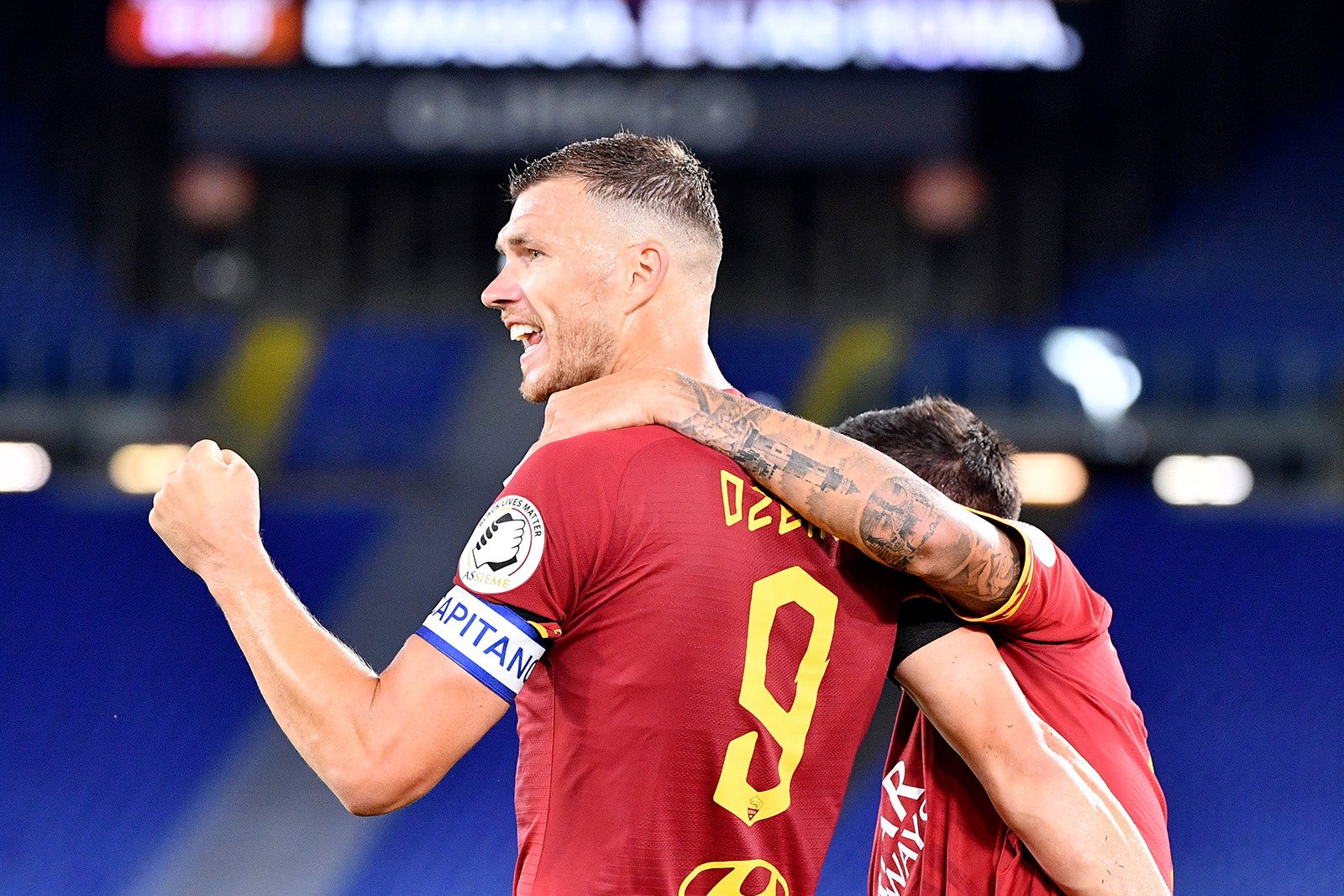 Juventus Aaron Ramsey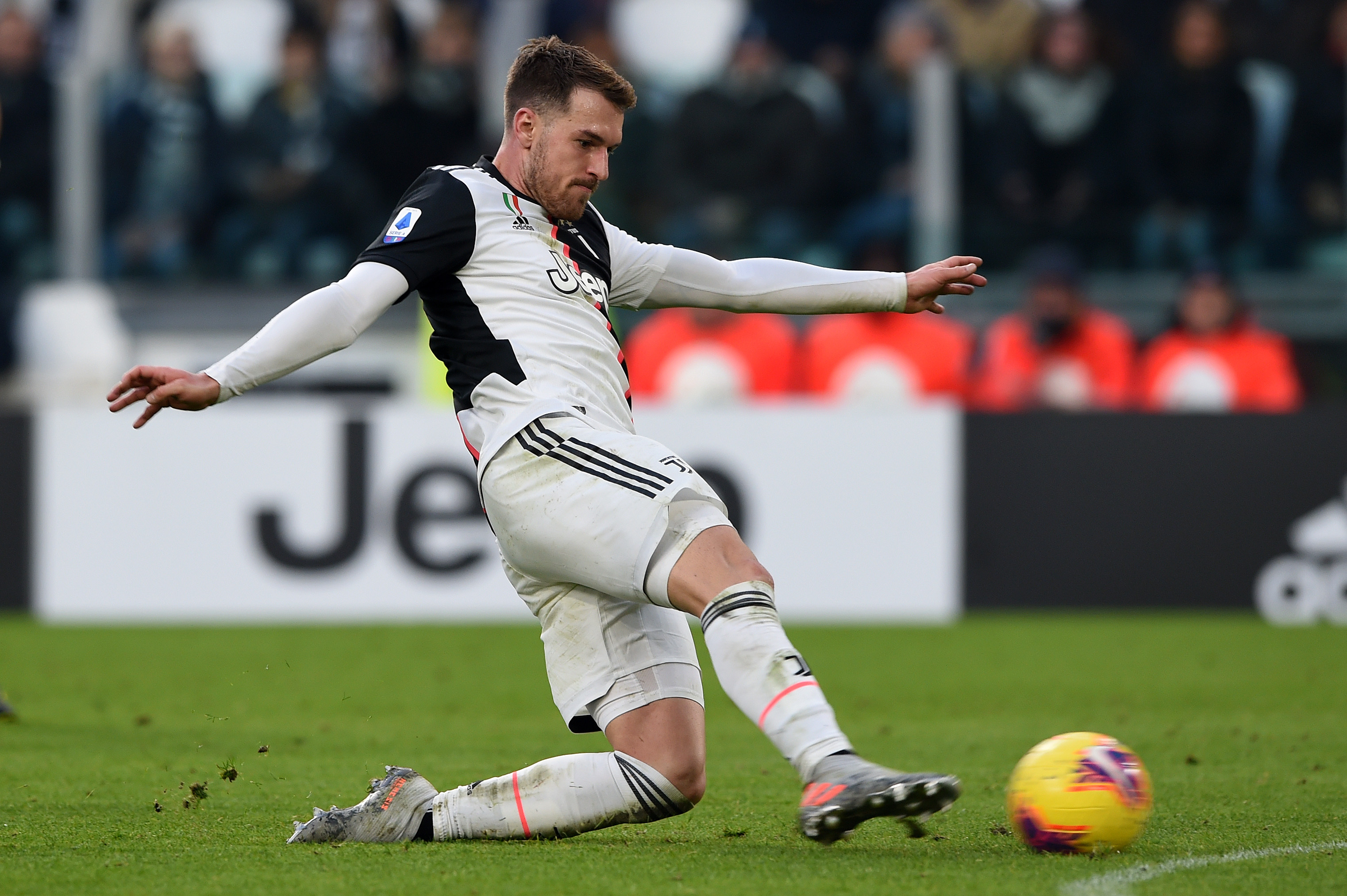 Stadio Olompico, Verona
Date: Sunday September 27th
Kickoff: 1:45AM (USA) 7:45PM (ENG), 8:45PM (ITA)
TV Broadcast: Sky Italia, ESPN+