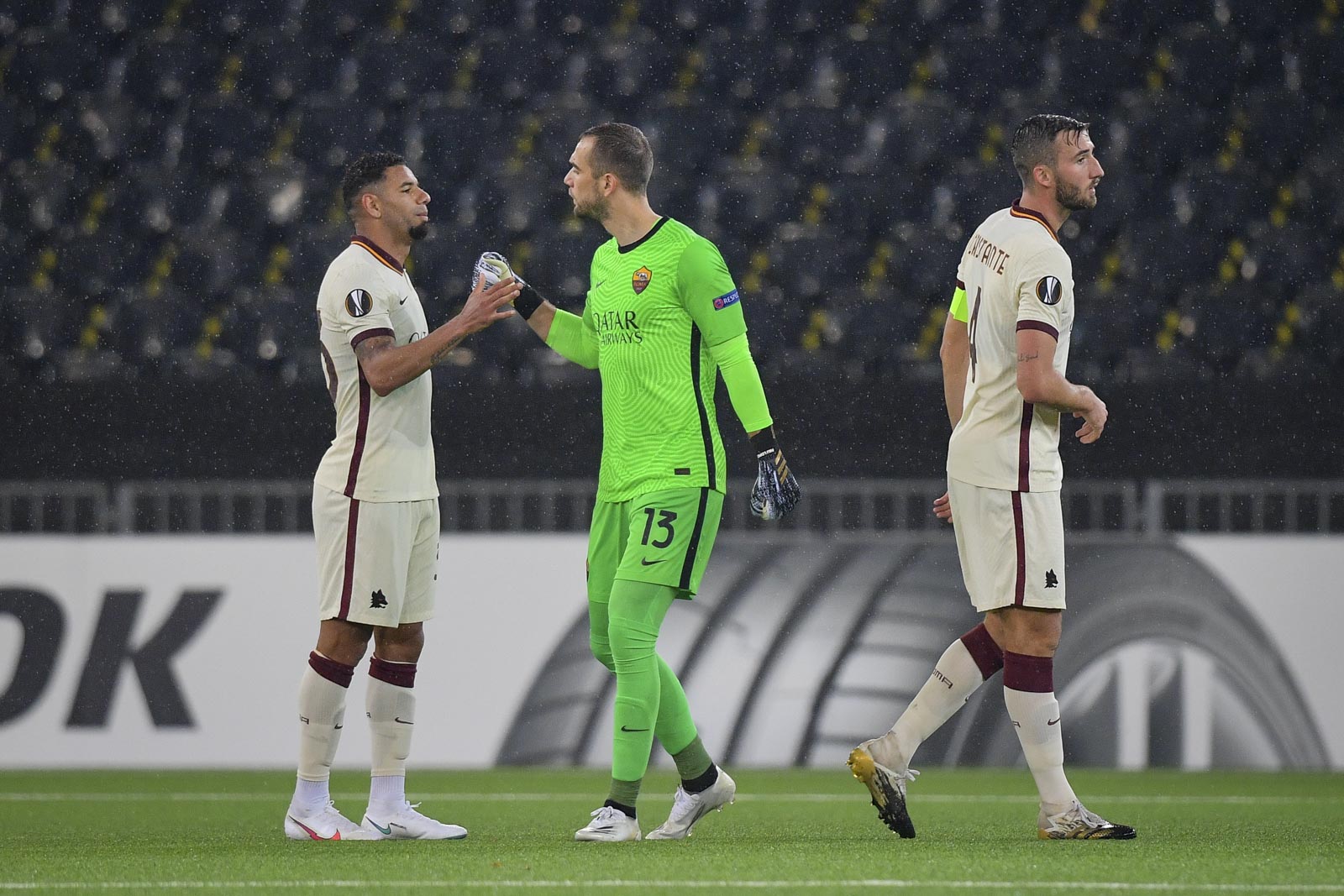 Last night Roma picked up three points against young boys after making their trip to Switzerland. It wasn't all fun and games, though; it was not a stunning performance by the Romans, and it took them a long time to get this game across the line. Actually, in honesty, it was an underwhelming performance that had certain incredible qualities that Roma showed. Still, the game didn't go in the direction in any way until some of the rested players had to come on the pitch in the second half. Controversy hit this game very early when a corrupt penalty was called against Roma when Bryan cristante was run into by a young boys player that fell inside the Box; the contact came from outside the box, and on top of that, it was actually a foul against young boys, not the other way around regardless young boys stepped up. Jean-Pierre converted the penalty giving them a 1-0 lead. Young boys did have control, and outside of one incredible Carles Perez run, Roma did not provide all that much. They struggled with possession, didn't create that many chances and the second team didn't deliver. Youngboy is a decent team, but Roma's 2nd team was more than good enough to handle the results without going to their bench where edin Dzeko, henrikh Mkhitaryan, Jordan veretout, and Lorenzo Pellegrini we're resting ahead of the big man against AC Milan. None of them is typical Starters play that many minutes other than Leo spinazzola, who came out at halftime, and Pedro, who started the game. In the second half, they came in, and quickly the game changed. Bruno Peres cut into the box before supplying a touch as his ball rolled into the back of the net to equalize. Then 4 minutes later, Mkhitaryan sent in a beautiful cross for Max kumbulla; the Albanian Defender unmarked in the Box provided a bullet of a header into the top corner to give Roma a 2-1 lead as he scores his first goal for the club. He was great defensively and even got his goal on the other end. Young boys had some late opportunities, but Pau Lopez handled it as Roma held on and an uninspiring 2-1 Victory as they take all the points in their Europa League opener. After matchday 1, CFR Cluj sits at the top with Roma in second as both the Italians and the Romanians picked up three points to start the campaign.
Roma's Rotation Struggles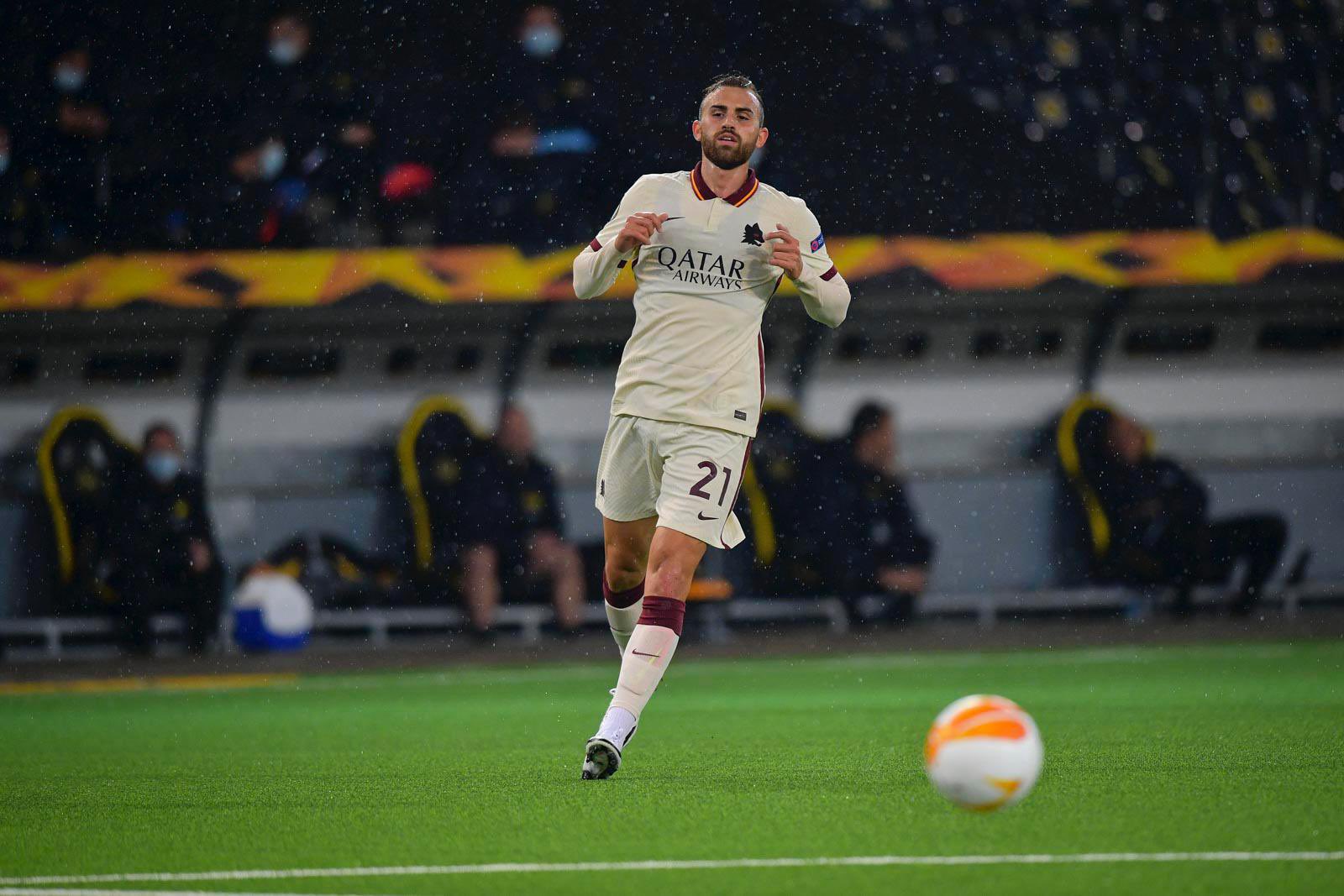 Going into last night's game, the idea was to give rest to the majority of the starters so they can be refreshed and ready against AC Milan, one of the biggest matches of the season for then so far. That is why Roma, for the most part, Roma, rested the majority of their starters. The only starters that played from the beginning was Max kumbulla and Pedro Rodriguez; everyone else was being rested. It didn't go as well as you would have liked. We got to see Carles Perez get a full game under his belt and bojar mayoral getting his first start up top for Roma. Roma has the easiest group in this competition by far; even though young boys deserve our respect, a team like Roma should have handled them without any difficulty. Unfortunately, they just didn't work well together; they didn't have the chemistry that we would like to see; they had moments, of course, but they didn't do enough to feel good about the depth of this team. Individually I feel terrific about the players that they played last night, but as a team, as a unit, they did not click well enough together. It slightly concerns because I believe in these individuals, but it's Roma are going to rest players in the future; they need to play better last night performance by Roma's rotation just wasn't up to standard Roma were saved by their key players who didn't have to play that long. Still, nonetheless, that diffuses the point of starting their second team; they didn't have any momentum going for them until they made that change; it's nothing to panic about, but it's a little concerning. Things are going to take time; they will click just didn't happen last night.
Corrupt officiating
It turned out not to be the be-all-end-all of the final results that we saw in the game last night, but it is very well could have been. The Europa League is a competition that deserves its respect, and because of this, the referees need to be better. It was absolutely egregious some of the refereeing decisions that we saw yesterday, not just the one in the Roma game, which stood out over them all. Still, they were controversial calls in the Arsenal game, the Rangers game, and even in the Napoli game. This isn't just Roma; this is the entire Corporation of referees need to make better decisions. The one thing I'm talking about in this game and had Roma not won this, it would have come down to this exact moment. The referee decision does not excuse Roma for the way they played in the first half; they created almost nothing and had a hard time with possession, which they're usually good at. However, it would be foolish not to recognize that this happened. Young boys, we're given a penalty about 15 minutes into the game. They ended up converting from the spot. It is a lead that they held onto until deep in the second half, where Roma scored twice in 4 minutes to turn this thing around ultimately. But the decision to give the penalty was controversial Bryan cristante was in the box when a young boy player collides into him and then fell down the contact that was made came from outside the box; secondly Bryan cristante did nothing wrong he didn't touch the player in any way that would have made him fall over, so it's not a foul on Roma it is a foul on young boys it wasn't in the Box and Bryan cristante didn't do anything to deserve a penalty being called against them. Even if they call the penalty, the fact that he was outside the box and still gave it was very corrupt. We know the rest of the story, but it wasn't just a penalty; young boys were getting away with a lot of things Roma players being pushed on the ground taken out and free kicks that one given across-the-board young boys are being saved by the referee I'm not necessarily calling for corruption but based on what we saw last night this game was not being called reasonably it needs to be called down the middle the officiating was inexcusable Europa League as a whole needs to have better officials if this is the standard that they are behaving.
Max Kumbulla and the defensive masterclass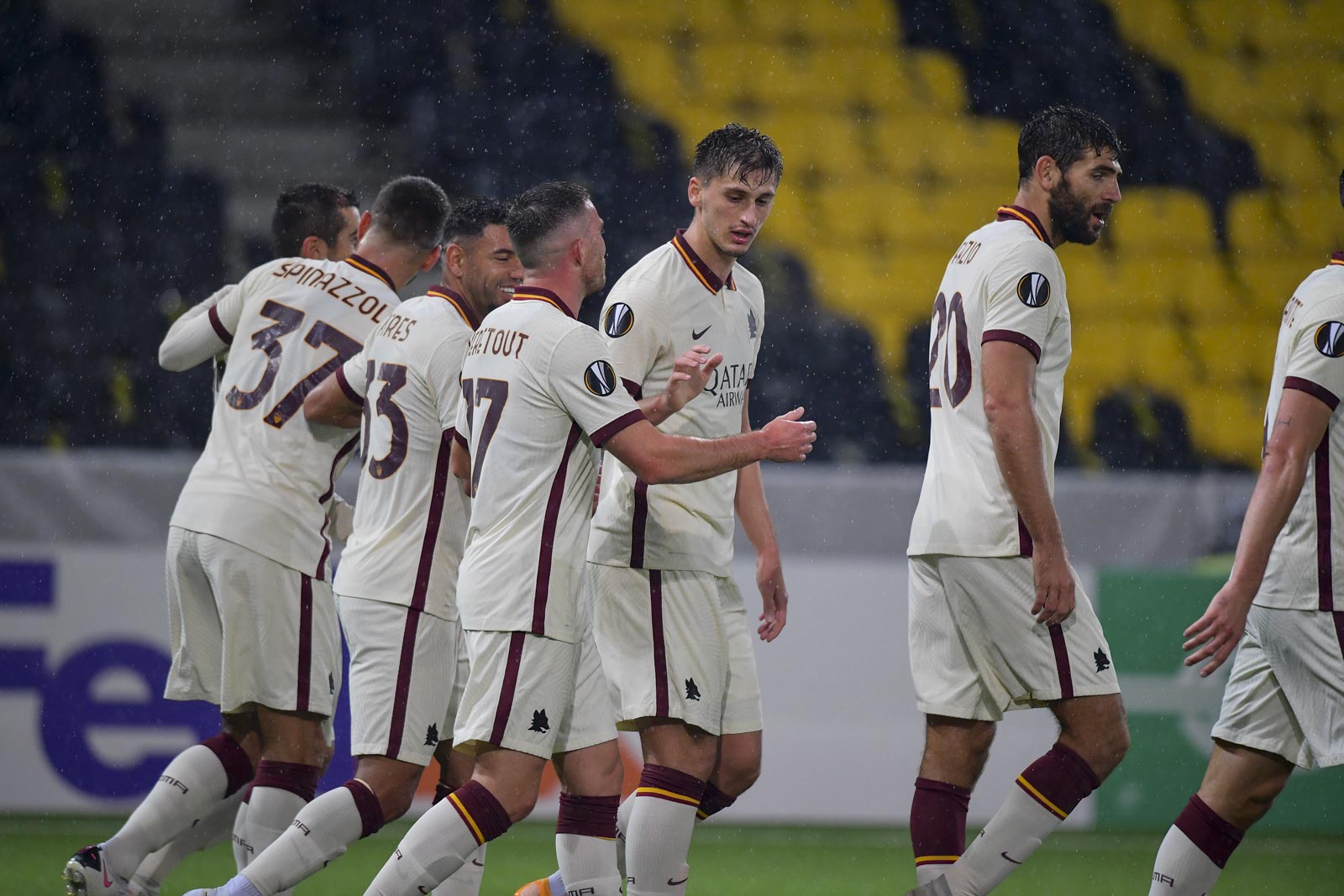 There may not have been many positive things to be said about Roma's overall performance last night. Roma won the game very quickly when they brought some of the critical players Off the Bench who were supposed to be rested a little longer than they were. Roma's rotational team struggled with things that Roma is actually quite good at, such as ball possession and chance creation. However, the one consistent thing about the performance the one significant aspect of Roma's display was defensive superiority. Young boys came forward with a Frenzy on a somewhat regular basis and created a lot of more chances than you would have thought. Most of the time, they did not get a clean look on goal or supplied a high-quality strike. The reason for that was because the defense was in such a good place and felt that momentum. Roma occasionally made defense mistakes, but it didn't put themselves in harm's way. When it comes to defending, that is the one thing I have always talked about; you can't put your team in harm's way by making a defensive mistake that is going to happen, but when they do, it's whether or not you can adapt to the situation. Roma certainly could do that despite the fact two of their starters were sitting on the bench. Max kumbulla was absolutely excellent, showing his world-class potential with his performance. His positional sense and the way he reads the game it's quite remarkable for a player of such a young age. He was excellent, but it wasn't just him; it was a collective unit of defense that works well. Fazio is not the best defender globally, but I felt that he did a good job considering the task he was asked to do. He uses his size and height to his Advantage; he struggled with the pace and his technical ability with a ball on his feet, but he was another player who really kind of impressed me last night. Most of the defense did not do anything to put young boys into a good position. They came forward as much do they like but found great difficulty dealing with the Roma backline. Max Kumbulla came through on the opposite and converting a header into the back of the net to get Roma across the line at the end of the game. A superstar performance from the Albanian, but it wasn't just him; it was a collective performance from Roma from start to finish.