Score: A.S Roma 0 CSKA 0FT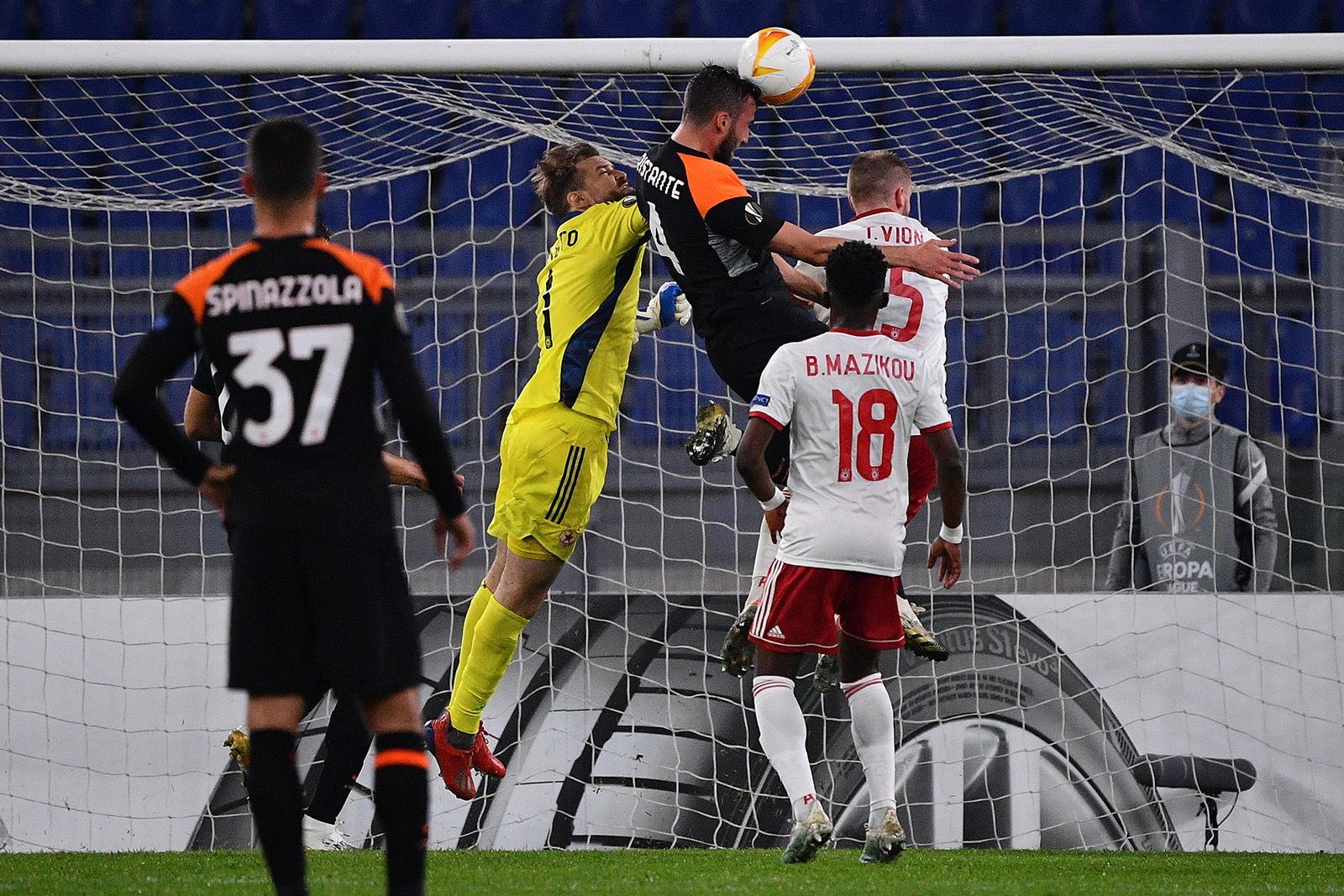 Following a dramatic 3-3 draw with AC Milan, Roma return home to host Bulgarian side Sofia, the lowest-ranked team in the competition. Going into this game, Roma were massive favorites and suspected to put many goals in the back of their net. They'd only played each other one time previously a long time ago. Sophia has only been in European competition a handful of times in their history. Meanwhile, a team like Roma has been in quarter-finals, semi-finals, and finals of European competitions; they're almost always involved in either the Champions League or Europa League, so you would expect that Roma would have found this relatively easy. It turned out to be the opposite. Roma had a few chances in the first half and did dominate possession but didn't create enough chances or enough goal-scoring opportunity to make a difference. Sophia, even at times, looked like the stronger team. The second half got even worse, and the refusal to put on edin Dzeko until there was mutually no way for Roma to pick up the points it was a disaster from start to finish. Lopez made some saves down the stretch, and there were a few chances of the very end and what truly was a horrific display in a 0-0 draw. Roma has Florentina this weekend, but they surely could have played some of their starters a little bit more than they did. CFR remains top of the group after Roma underperform at home at the Stadio Olimpico against the lowest-ranked team in the competition.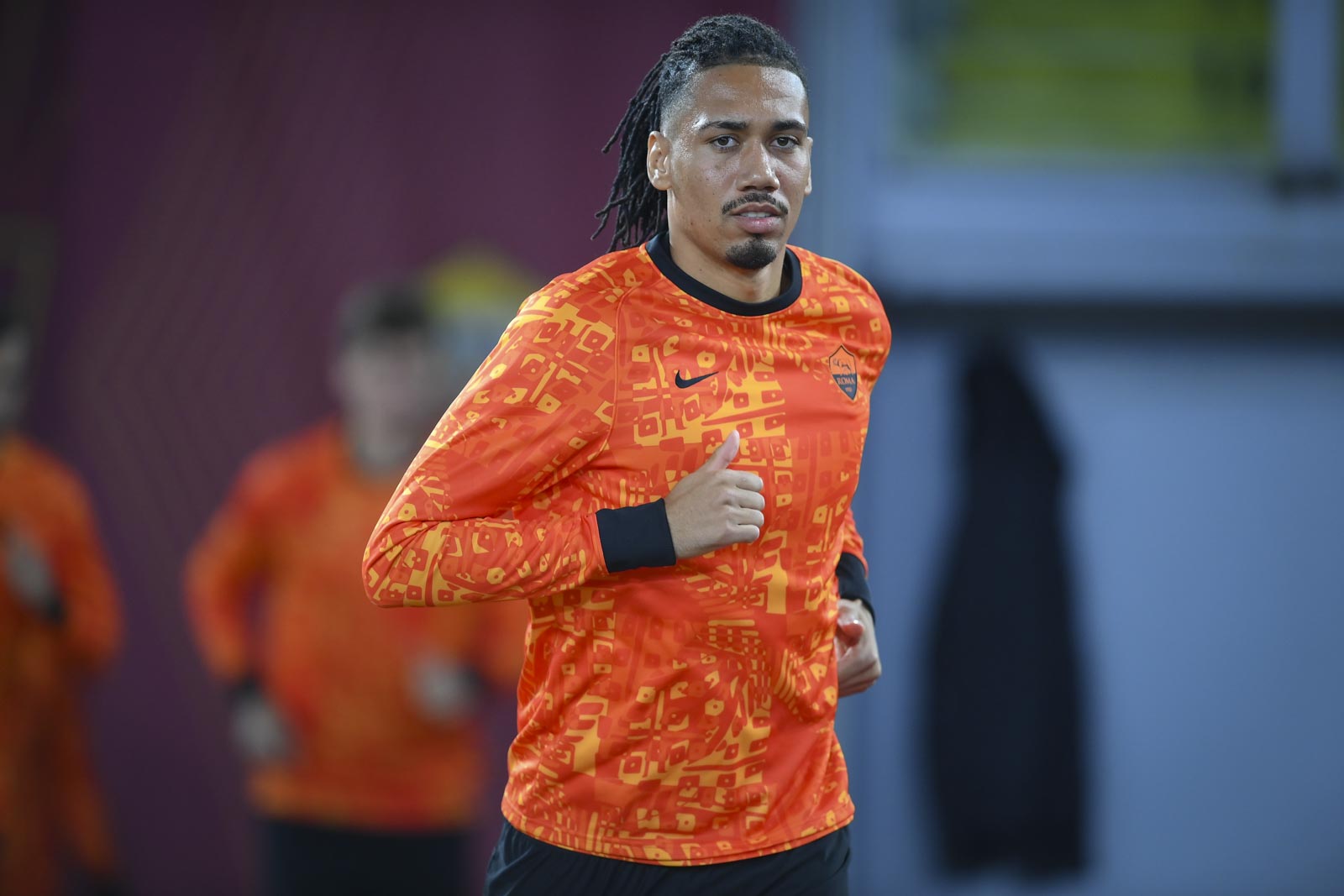 Paulo Fonseca makes several adjustments ahead of this Europa League Fixture. In goal would be Pau Lopez. The three center-backs would be Federico Fazio deploying Max kumbula centrally to the right and making his official debut since making his transfer permanent Chris Smalling on the left side. They left wing-back would be Leo spinazzola on the opposite side as the right wing-back would be Bruno Peres, in the defensive Midfield, it would be the pairing of Gonzalo Villar and Bryan cristante. Been operating in the front 3 of Roma's 3-4-3 formation would be Hendrik Mkhitaryan on the left-wing Carles Perez on the right-wing been upfront as the main Striker would be bojar mayoral. Roma makes a slight formation adjustment from the way they operate in League Play, but so far, this has been what they have done in the Europa League, at least after their opening game. Then if needed, they would have Pedro, Edin Dzeko Gianluca Mancini, and others on the bench available.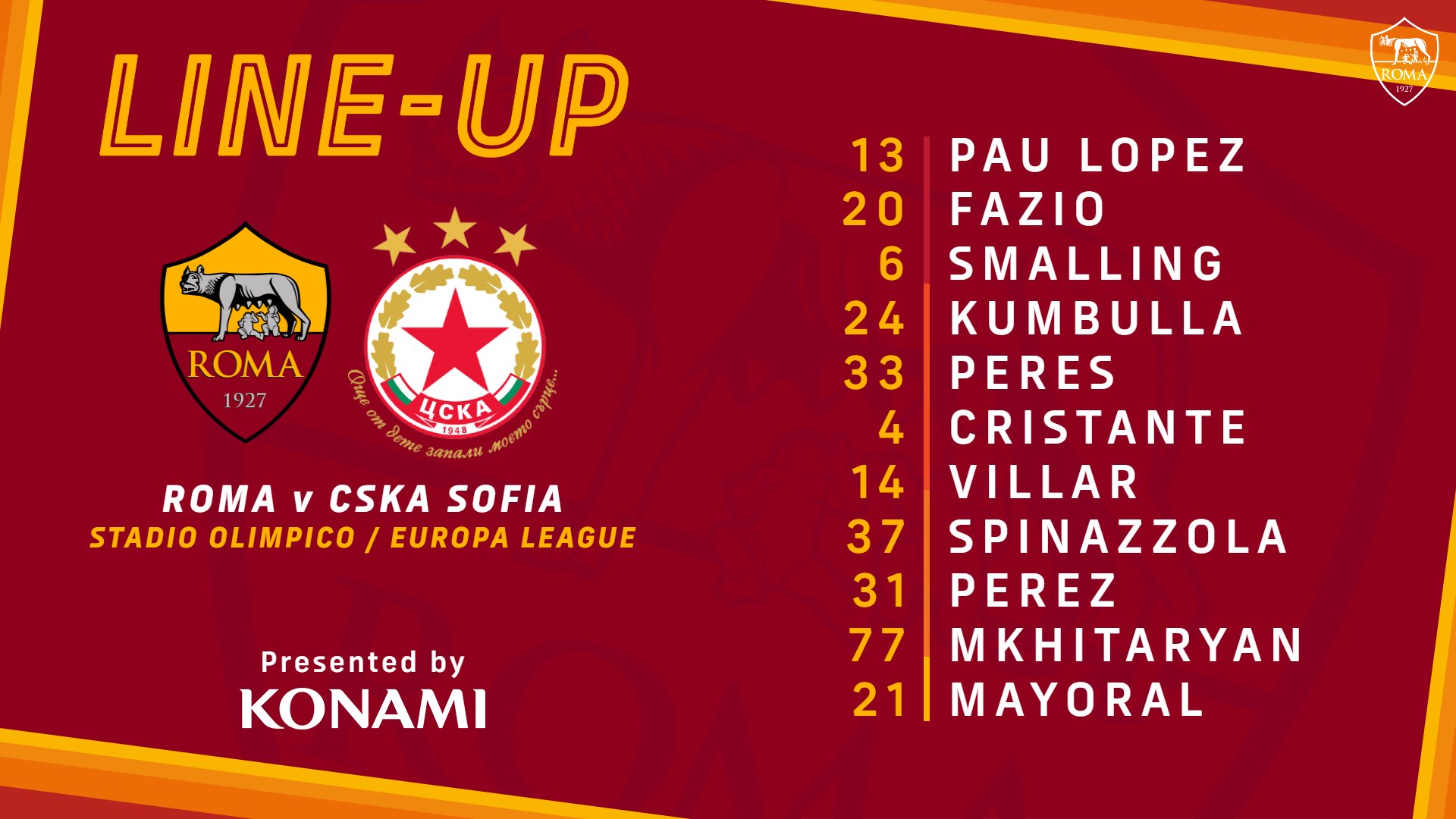 After preparations and predictions, the match to underway at the Stadio Olimpico in Rome. It was a relatively a back-and-forth battle in the early going to the game, with Roma having slight momentum. Often keeping Sofia back in their own box if not like Roma, we're dominating, but they completely controlled possession despite Failure to Launch and run a goal. Gonzalo Villar struck from outside the box, but The Keeper denied his attempt. Sophia will try to retaliate with two chances but missed from outside the box. It was a lot more even then it should have been given the quality difference on the team. Near the 20th minute, Federico Fazio connected on a header coming from a corner but just missed on accuracy. A few minutes later, Carles Perez was saved from a strike for outside the box. Not long after, Gonzalo Villar missed from Deep again. There wasn't really any significant action. Neither team really seemed up for it. Gonzalo Villar sent a through ball into Hendrik Mkhitaryan in one of the game's only favorable chances. The Armenian hit the post. In what was other an underwhelming opening 45 minutes at the Stadio Olimpico. In the second half, Rick karsdorp and Pedro Rodriguez enter the match. It was a really bad first half. Roma's hoping to try to turn it around. Few minutes into the second half, bojar mayoral saw his header go wide. Pau Lopez made a great save on cska as he pushed a strikeout with his fingertips. The Bulgarians missed on the rebound. 2 minutes later, Federico Fazio hit an audacious strike from a distance that was a lot closer than expected when it touched his foot. Only inches wide despite having the audacity to do it. With about 30 minutes to go, Carles Perez and Bruno Peres, both missed as Roma were looking for that goal that just seems like it was never going to come. Enrique made Roma nervous on a break, but Lopez was able to deal with the strike. In 70th minute finally, finally edin Dzeko enter the game for bojar mayoral, who did not have a good performance. a few minutes later, Lorenzo Pellegrini came into the game as well. Roma looked like they were not interested in scoring until those two came in. Lorenzo Pellegrini saw a close-range strike get dealt with by the goalkeeper. Late on, edin Dzeko had a pair of chances, but the Bosnian was denied again as time was running out. With 4 minutes to go, Max Kumbulla saw his header misfire in an attacking position. Then with three minutes to go, Edin Dzeko gave Roma a final opportunity with a very close strike but did not find the back of the net as Roma play out a 0-0 draw with the lowest-ranked team in the Europa League in what was a miserable evening at the Stadio Olimpico for anyone that traveled to watch the abysmal performance i'm sorry.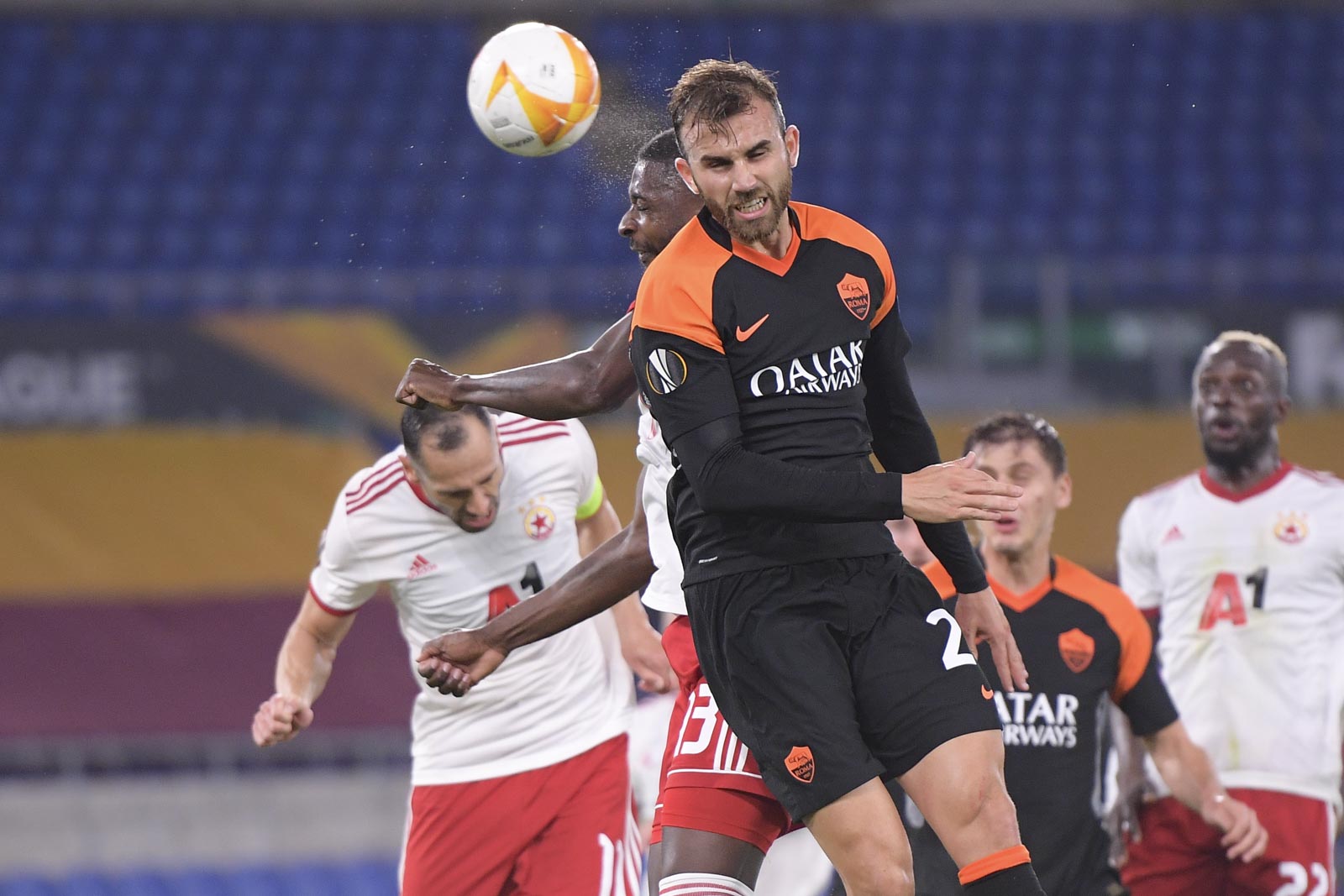 Overall the performance was an utter disaster. Roma shot themselves in the foot and didn't do nearly enough to win the game. They could have taken complete control of the group with CFR dropping points today. They lacked a whole lot tonight. There's not anything I can really say right now that can justify how they performed. They didn't even look like they were interested in scoring until the last 10 minutes. It wasn't like cska was fantastic or anything like that. It's just the performance from Roma was absolutely abysmal. Too many starters rested for too long, and when they had an opportunity to win the game, we waited far too long to bring on edin Dzeko. Had he come on in the 55th minute, Roma would have won this game. There are no excuses for that performance, but then again, Roma might not be taking the group stage of this competition that seriously. The man of the match tonight goes to Pau Lopez made some nice saves, but there's nothing really nice to say about that performance; I am speechless.
MAN OF THE MATCH: Pau Lopez