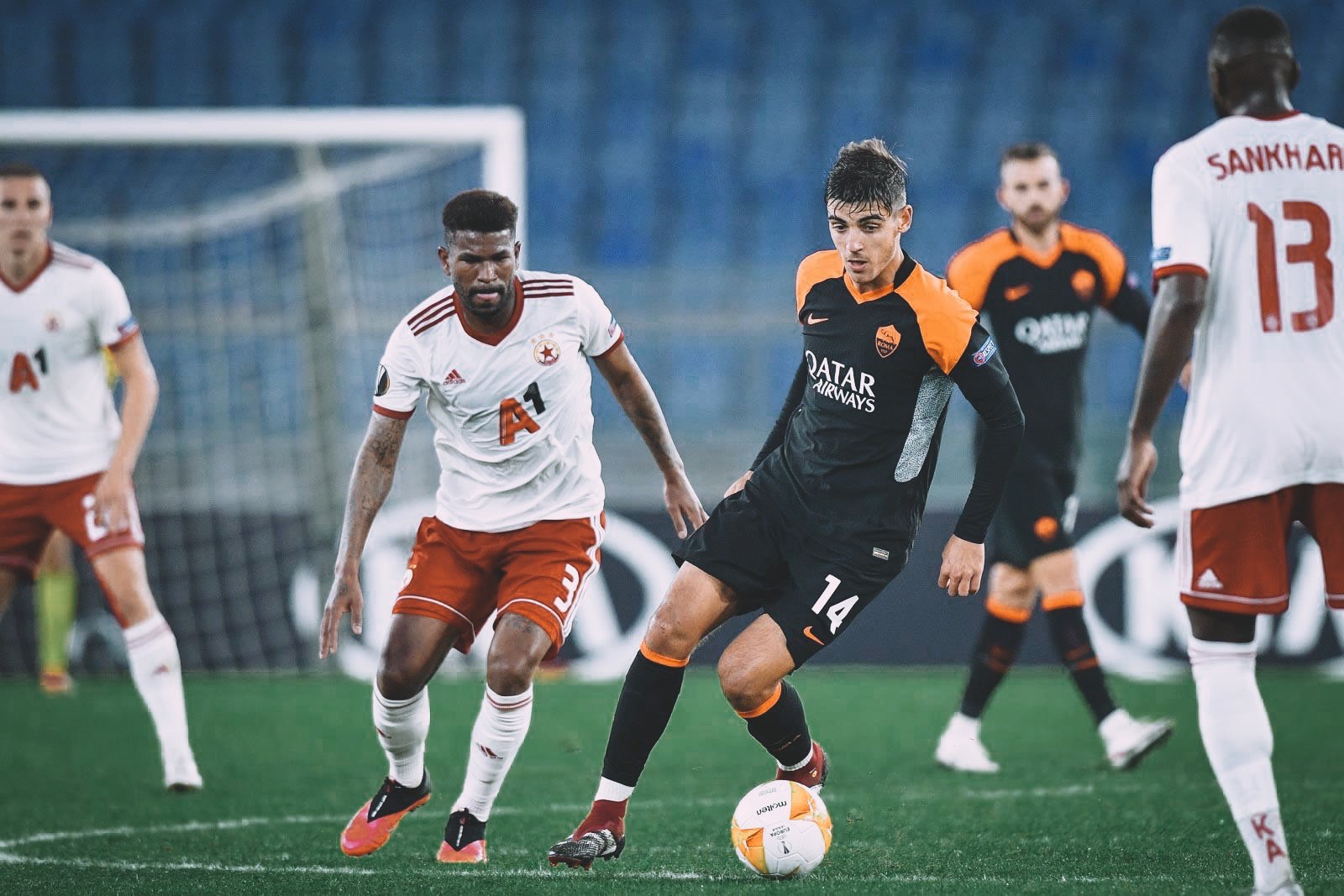 Last night was a game to forget for Roma. Roma ended up in the Europa League's easiest group and made it more difficult for themselves to be necessary. A lot of changes were made in terms of the lineup, but once again, the rotation underperform. Roma, we're at home at the Stadio Olimpico on the second matchday of the Europa League. They were playing cska Sophia, the lowest-ranked team in the competition. Roma should have at home brushed them off like they were nothing. That's not how this went through. It could have been some underestimation of the Bulgarians. Or maybe it was based on the fact that edin Dzeko didn't enter the game before it was too late. It was a back-and-forth first half, and even at times, cska looked like the better team. The closest chance in the first half came from henrikh Mkhitaryan as he hit the post. Roma at times, looked disinterested and didn't even look like they were motivated to score. Their talent alone wasn't enough in what was an abysmal display in front of their home fans that deserve a refund for happen to watch that performance. With about 20 minutes left in the game, edin Dzeko was brought on and gave Roma there only a few chances to realistically score in this game; the entire team ultimately underperformed throughout, and if it wasn't for Pau Lopez making a couple of tops saves, they even could have lost this game. It was just an embarrassing and disheartening performance in what turned out to be a 0-0 draw against the competition's weakest team.
Underestimated CSKA Sofia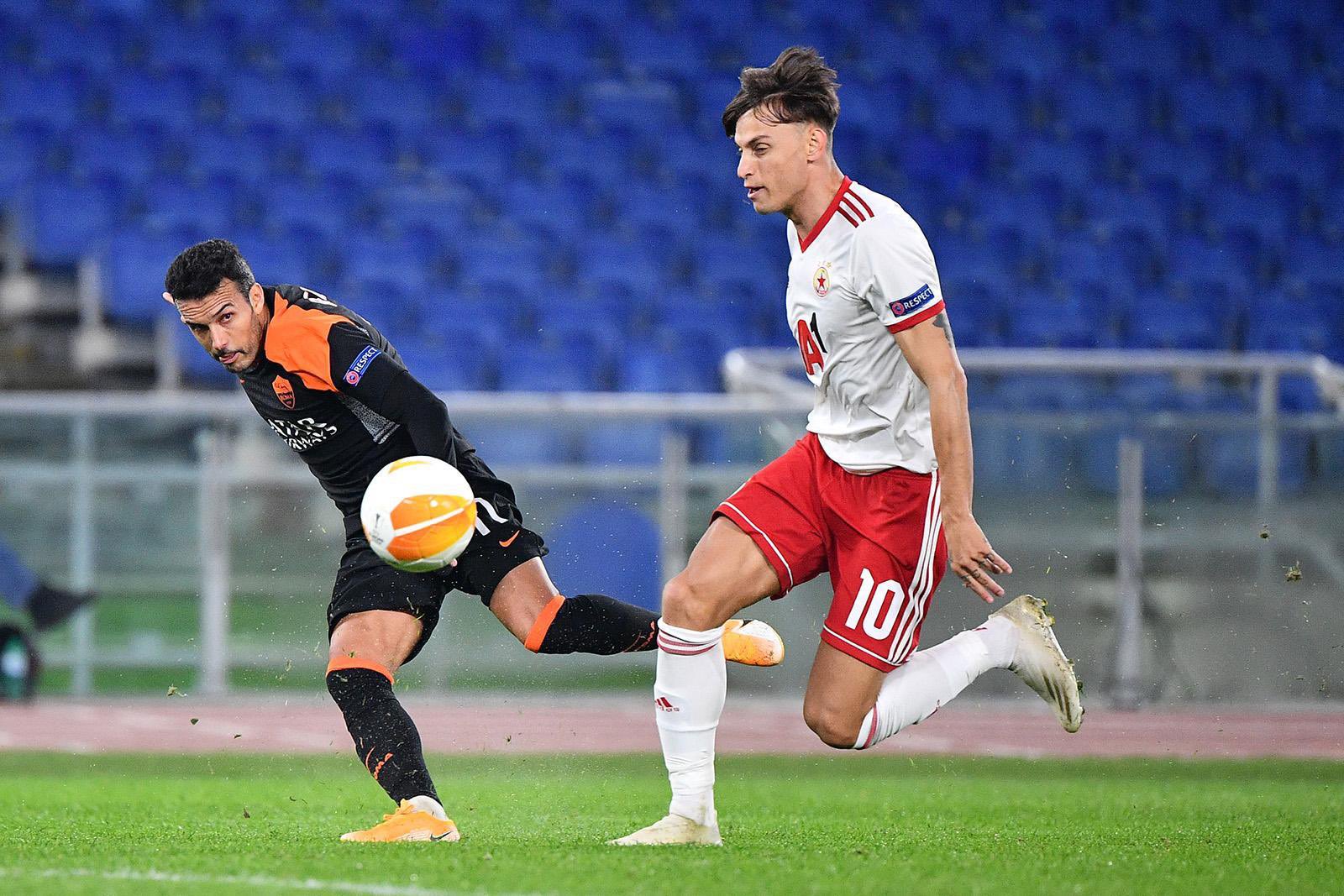 The Bulgarian were vastly underestimated even if they are the lowest-ranked team in the Europa League Roma should have shown them more respect. Roma rested most of their starters, which made sense, but on top of that, they didn't play as if they had the desire; there was a little bit are against about the way they performed just because they waited until the very end to try to put the game away. They allowed the Bulgarian to hang around in the game all 90 minutes. While the Bulgarians I have no chance of qualifying for the round of 32 they just went into the studio Olimpico and left with a point. 18 in a match that should have been easy going for Roma. The problem is they underestimated them, and throughout the game, they did not try to do anything to put the game away early. They felt based on talent alone. They would overpower the Bulgarians; they were vastly mistaken. Roma put together an abysmal display, and honestly, they were outplayed for some of this match by a team they gave no respect. It wasn't just Roma it was me it was every Roma fan that there is; most people felt rum would win this by at least three goals; they didn't get one because they didn't view the opposition as a real threat of anything; this mindset is partly why they failed to get the points necessary.
Disinterested in Scoring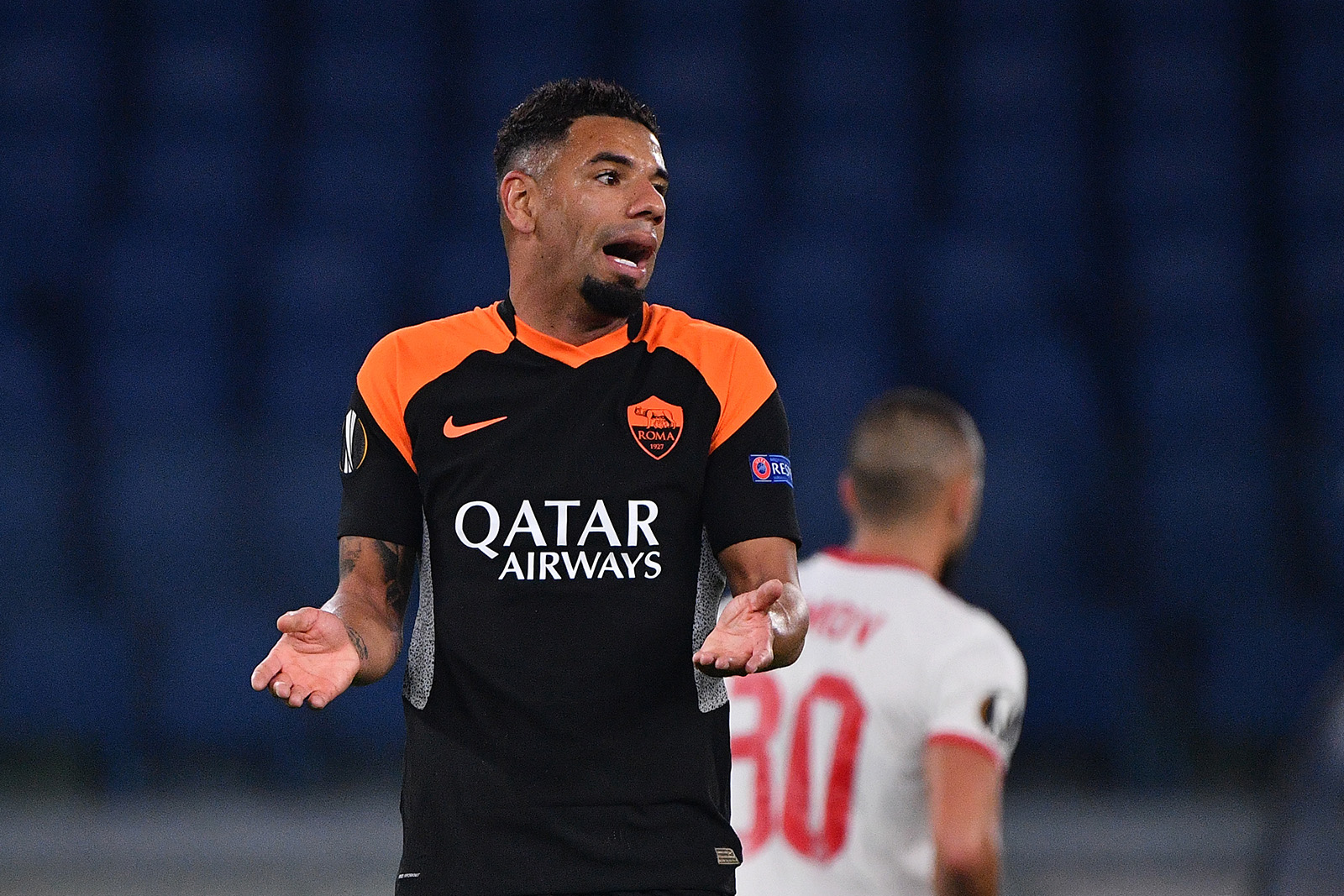 Roma's rotational Squad got an opportunity once again to show what they are capable of. They fell short in the most significant way. It was disheartening to watch them for the majority of this game. I had the biggest issue beyond the performance if they play badly, and they finish poorly in front of the goal, and Roma doesn't get the points. That's one thing. Roma, realistically speaking, creates some of the most chances in Italy, but on top of that, they're one of the best creative teams in Europe. They are not the best finishers, but in far is creating chances they are among the best. With their second team, they have players with creative abilities players who can get them into those positions; they just didn't activate it. as the host of the Roma English podcast, Marcus Conte said It looks like they didn't even try to score; they felt like they would get the goal eventually based on talent alone. It was an abysmal mentality to have in this game. In the last 10 minutes, they finally showed that effort to get that goal, but it was far too late by that time. Roma cannot treat this competition the way they have so far if they're going to have any chance of going deep. Roma, based on the team that they have, should be one of the favorites for the competition, but the way they're playing this they're You don't sabotage a competition and a trophy for a top-four finish; the only reason that makes sense is if you're vibing for a title. The second team has enough players to get the job done. They just didn't seem remotely interested and scoring that goal.
Brought on Dzeko too Late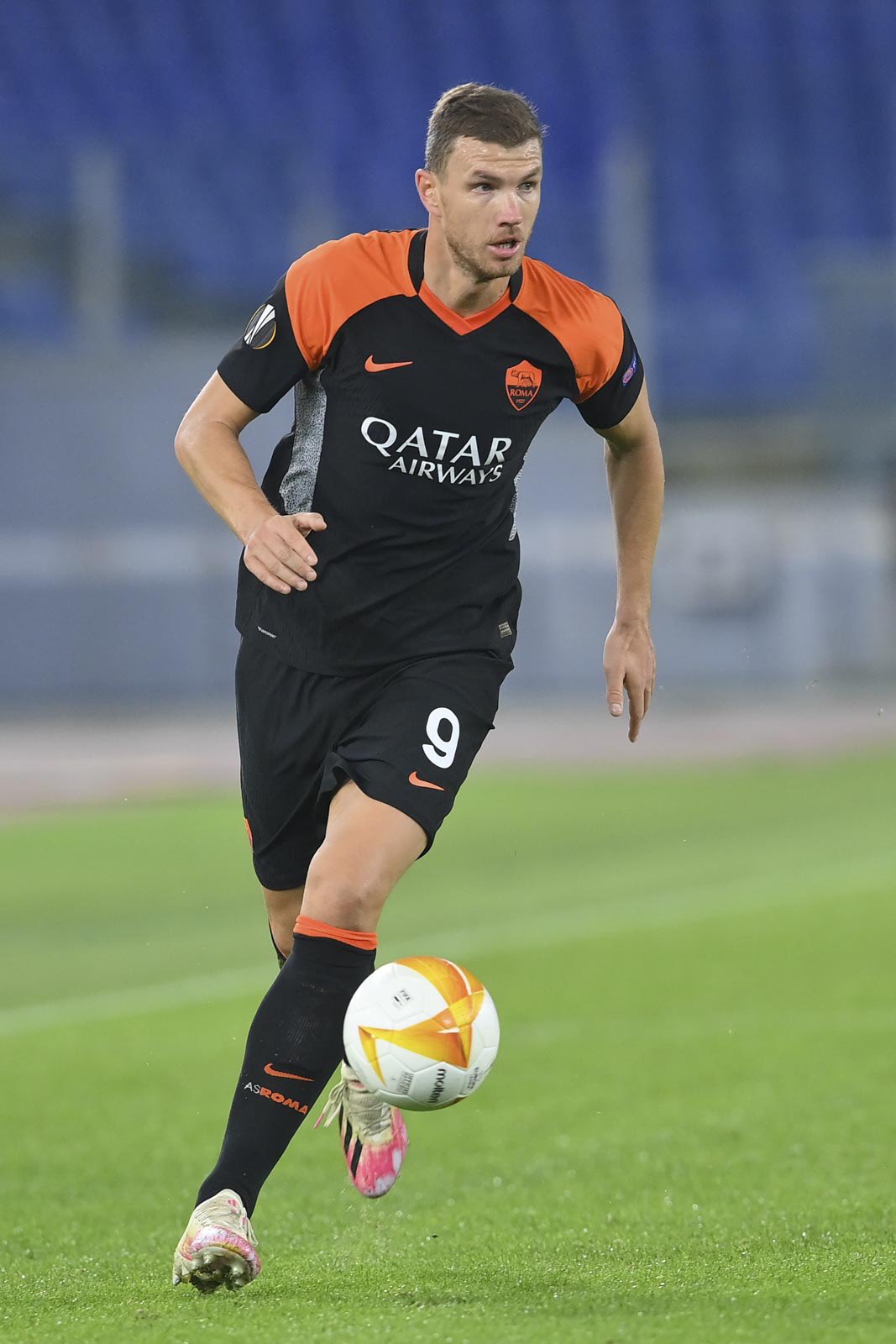 Roma have a very tough match coming up on the weekend against Fiorentina. I took issue with some of the things that Paulo Fonseca did tactically. It doesn't make sense to play all of them with key players in a Europa League game against significantly weaker opposition. Roma's rotation has not done well in these games but it made sense for Paulo Fonseca to keep most of his Squad fresh for Fiorentina on the weekend. the game went as bad as possible; there was no creativity; they look disinterested and didn't have the mentality to go in the game. Have they done that it's very possible Roma could have ended up with all three points. There came the point where they were not offering anything, and they weren't getting any closer to picking up the point. Nothing was going on around my, and Paulo Fonseca continued with the exact same team. My issue was a couple of things; first of all, Leo spinazzola should not have been subbed off at half-time. Fonseca left Dzeko on the bench for 70 minutes. By the time edin Dzeko had entered the game, it was already far too late. But when he did, all of a sudden changes were happening; there was chance creation. There was opportunities in front of goal edin Dzeko provided all that. If you want to win the game, whether it's at home and you keep a player like edin Dzeko on the bench even though Roma were creating absolutely nothing, you're not going to win the game. I understand edin Dzeko 34 years old, and on top of that, there's a big game this weekend, but he waited far too long to as you let the Roma players try to figure it out, and it just wasn't happening. Edin Dzeko once he entered the game, everything change that Dynamic the desire to score escalated, and the Bosnian had a couple of good chances that could have put this game away. Had edin Dzeko come in in the 55th minute, Roma would have won this game 1-0. It was a shocking decision. Roma should not be playing their best of their best during the roughly, but Roma should at least be trying to pick up the points and not leaving it. Roma should be taking this more seriously because they're good enough to Win It I would take that mentality over the mentality is we need to focus on the league. The league should be the priority the Roma have a chance to go deep in this competition. I certainly hope they're taking this seriously because it would be an embarrassment not to have the ambition to try to win something. Winning the Europa League is better than a top-four finish because you get a trophy for the first time in a long time, and on top of that, you make the Champions League; this isn't difficult; they need to have their head on straight because they're allowing this to happen and it is makes me absolutely sick. After the game some fans were taking shots at Dzeko. I never understood the edin Dzeko slander. Roma fans are great but they're so ungrateful; if it weren't for edin, Dzeko Roma would not have been in the Champions League the years He has scored 108 goals for Roma. He's one of the best strikers to ever play for the club and the fact that people actually trying to pin this game on him is sickening.