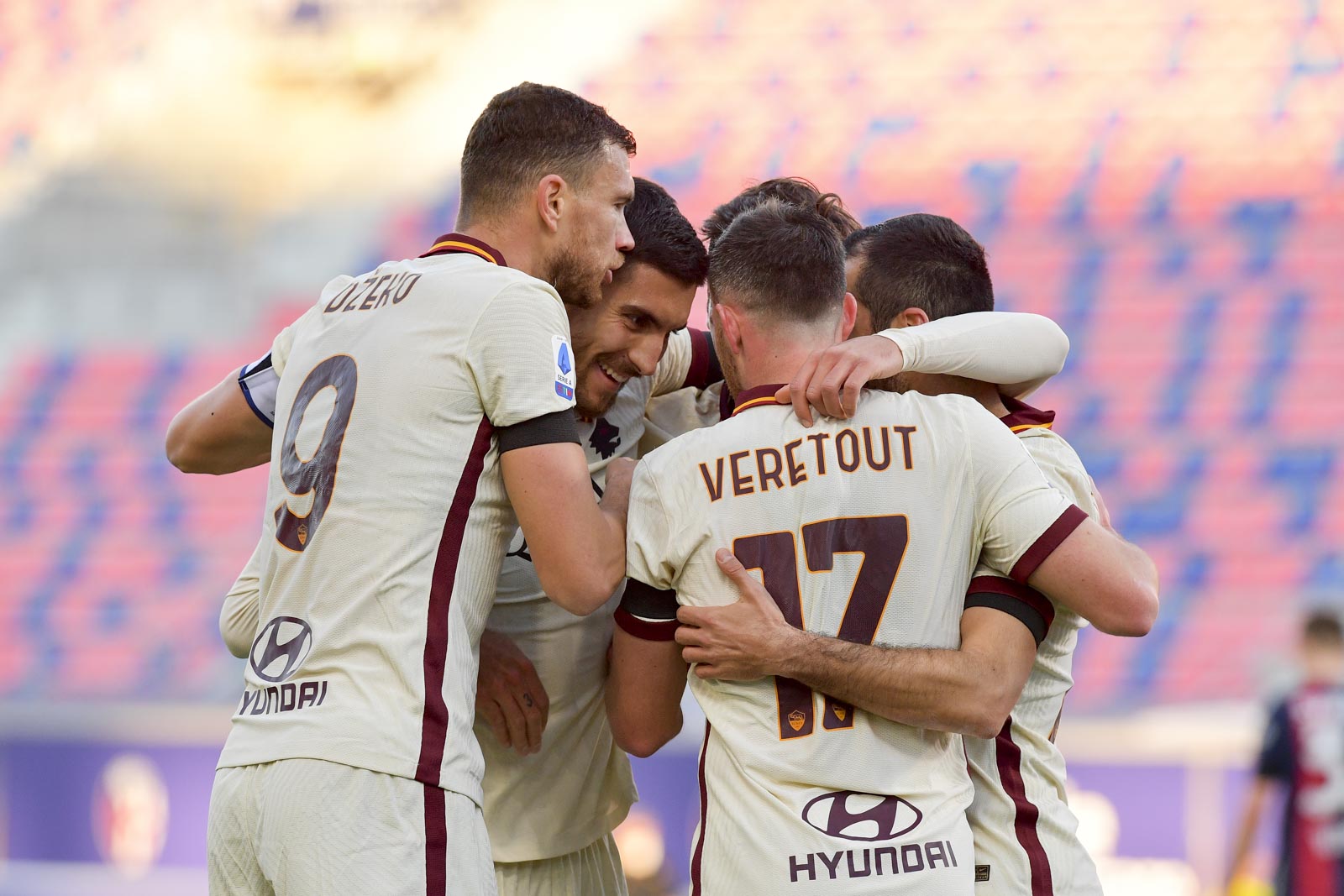 Last night Roma put together one of their most dominating performances that Rome has ever had. It was a unique and memorable display from Roma. Something they certainly we were not expecting. They took on Bologna last night away from home. Roma had a controversial draw last weekend, and before that, a big loss to Napoli. They needed that push of momentum; they got it early and often. Roma would be without Pedro Rodriguez, who was serving a suspension, and Paulo Fonseca, who had to watch the game from the box rather than the bench after being sent off for protesting a VAR decision last weekend. This match ended so quickly and so precisely. In the fifth minute, Leo spinazzola was searching for edin Dzeko in the box his cross ended up finding him, but a touch from the bologna Defender ended up putting the ball in the back of his net as Roma took a 1-0 lead. Five minutes later, in the 10th minute, edin Dzeko got that goal to supply some significance. A wonderful ball inside the Box as Lorenzo Pellegrini found the Roma captain Dzeko created separation before sending a strike into the bottom corner to give Roma a 2-0 lead. It was edin Dzeko's 111th Roma goal, now taking him to third all-time. Equiline the goal total of the great Amadei. Then five minutes later, in the 15th minute, Lorenzo Pellegrini was released by himself just outside the box Roma's vice-captain bury the ball in the back of the net to give Roma a 3-0 lead. Things calm down a little bit but not for long Bryan cristante scored a goal at the wrong end, giving a goal back for Bologna. Roma would add even more misery to a horrible first half for Bologna with one of the best team goal seen this season Edin Dzeko to Lorenzo Pellegrini to Mkhitaryan and finally into Jordan veretout inside the box as he buried the ball into the far Corner as Roma ran out to a 4-1 lead. Then at the stroke of half-time, Rick karsdorp made a brilliant run down the flank before supplying a perfect time pass into Mkhitaryan, who struck the ball right down Main Street into the back of the net as Roma ripped out a five-goal first half as they led 5-1 after 45 minutes. It was the first time they've done that since 1958. In the second half, they could have certainly added more goals, but they showed respect and professionalism to Bologna, a team they have respect for. Nonetheless, Roma wins big without Pedro Rodriguez and Paulo Fonseca on the bench. Roma back on track after an astounding 5-1 victory.
More History for Edin Dzeko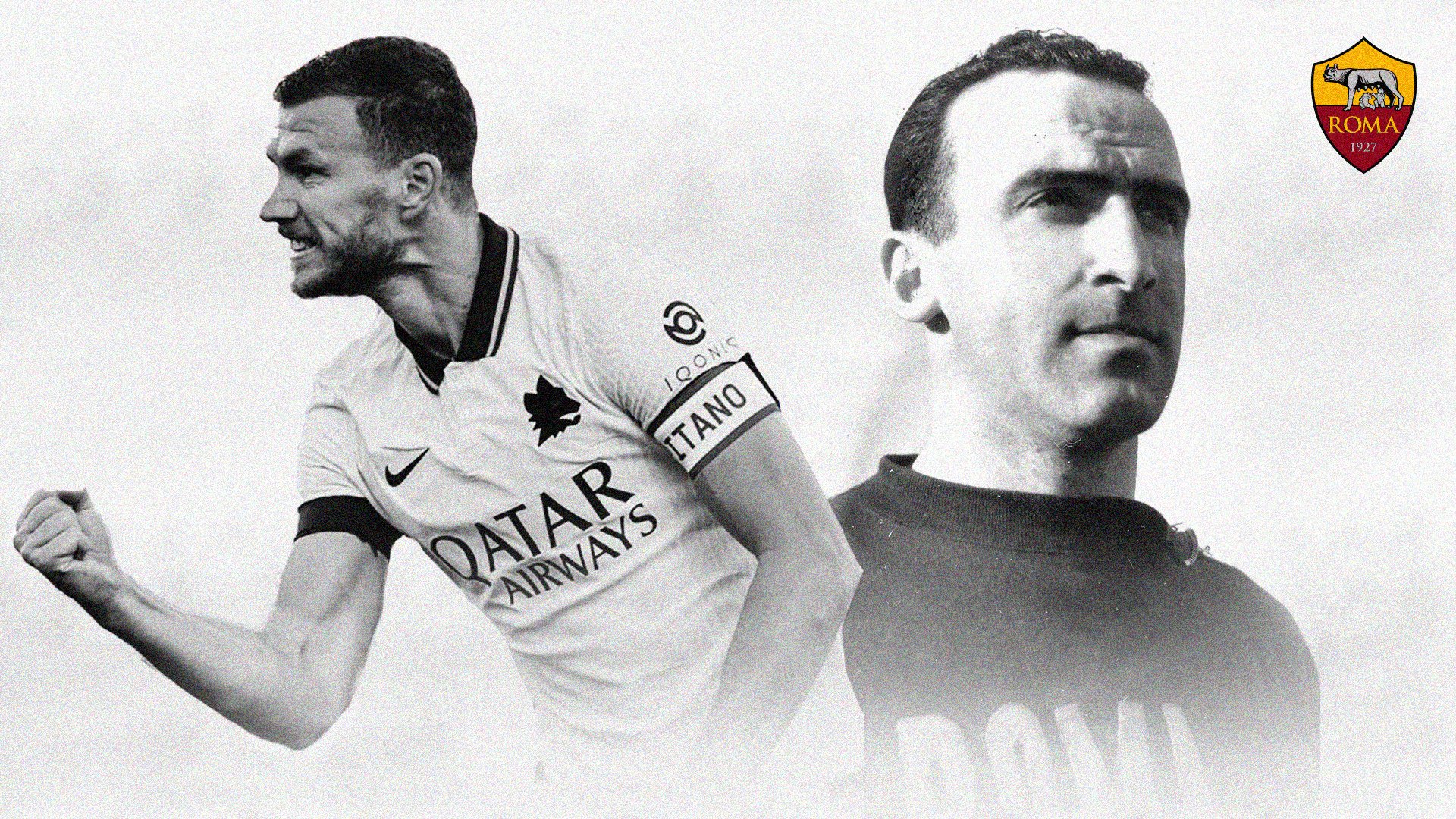 Edin Dzeko is and has been one of the most underrated strikers in European football for a decade. He has won League titles in both Germany and England. He won the Golden Boot in Wolfsburg and was a part of the most lethal partnership in the history of the Bundesliga on the way to leaving Wolfsburg to a league title. Then went to Man City, won many trophies, and scored one of the most underrated goals in the history of football edin Dzeko's equalizer against QPR before Sergio Aguero had his moment. Without edin dzeko, that does not happen, and Man City have one less title in the trophy case. Then he arrived in the Italian capital and became one of the best center forward Roma has ever seen. Edin Dzeko currently is Roma's all-time leading European goal scorer and is the first player in history to score 50 league goals and three of the top five leagues. He has been everything that Roma have expected and then some. While some Roma fans criticize him, I am still one of the remaining ones who think edin Dzeko still has several Good Seasons left. His goal scoring may not be what it has been in past years, but he is still as dangerous as any in Europe. Last season without penalties, Cristiano Ronaldo scored a 24 goals edin Dzeko last season scored 19 goals while Ronaldo played seven more games. I'm not suggesting that edin Dzeko is better than Cristiano Ronaldo, but he consistently flies under the radar. He has made history time and time again at the Stadio Olimpico. He is one of Roma's best 10 players in club history and arguably is their third-best center forward Roma has ever had. He is a club Legend and is Justified in greatness over and over again. Yesterday in Rome was a big win edin Dzeko scored his 111th Roma goal, which now brings him level with Amadei as third on the all-time scoring list. His daughter released a statement congratulating him for breaking his father's record. In the letter, she talks about how much her dad would have loved to see edin Dzeko play and that, in some ways, edin Dzeko reminds her of her father. Simply put, Edin Dzeko is one of the greatest players to ever put on the Roma shirt. People want to criticize him for not being as good in front of goal but he still provides incredible value. He is never going to catch the great Francesco Totti's 307 goals, but maybe there's enough time at this club for edin Dzeko to become second on this list with 138 goals; he would have stay at Roma for a few more seasons to accomplish that but he certainly capable of it. The tragedy in Dzeko's career in Rome is a lack of trophies. There was a serious factor that his greatness would never be justified. He's a great captain and a great leader, and he deserves to lift a trophy of some sort wearing the Roma colors. It was a fantastic moment as Dzeko as he continues to write more history. However, this Roma team is capable of winning something edin Dzeko still is incredibly underrated and still to be one of the best 10 Strikers in the world in terms of finishing ability; he isn't what he once was, but the all-around game of edin Dzeko is far superior to most of European football. His hold-up play, his ball disruption, intelligence, and leadership; we wish he was a little more consistent in front of goal, but he provides so much more than just goals that make them so valuable to Roma even if some fans don't want to admit it. This is the best team Roma has had since edin Dzeko's record-breaking 39 goals season. I believe Roma will lift a trophy of some sort this season, and edin Dzeko will be able to have that moment. He is a great leader and has been infectious to this team. Even though he could have left this summer, staying at the Stadio Olimpico was the best thing that could have happened. this Roma team is good enough to win a trophy, so maybe, after all, edin Dzeko is greatness well not have been for nothing.
Roma Showed Respect unlike USWNT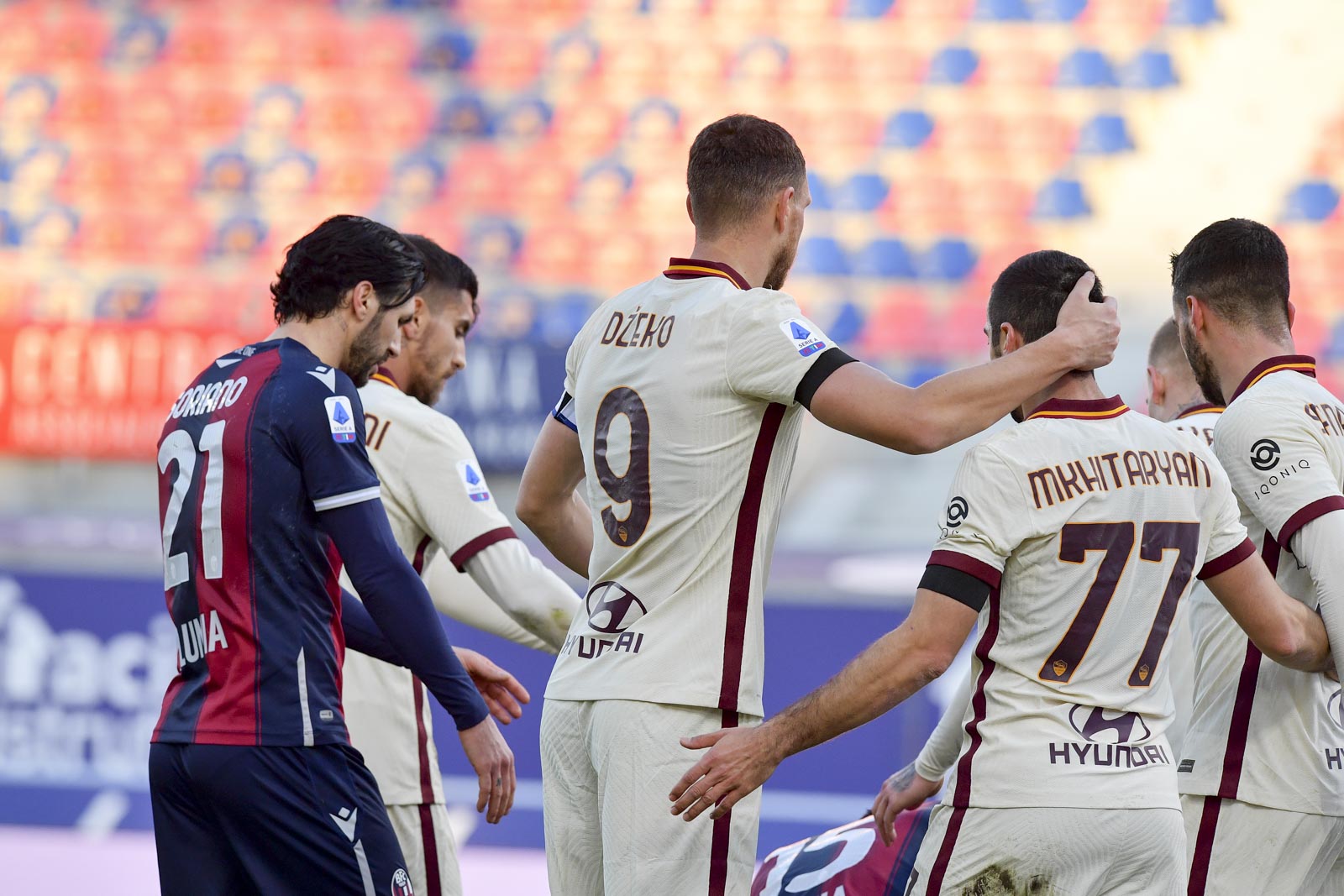 In Roma's, 5-1 victory over Bologna at the Stadio Renato dall'ara, Roma showed the difference between class and embarrassment. During the 2019 Women's World Cup, the US Women's National Team beat Thailand 14-0. It was one of the most embarrassing actions in the history of women's soccer. They embarrass themselves; they embarrass their country, and they created a nasty narrative about the US woman. That's bad enough in itself; the worse thing is they celebrated every goal with the anticipation and emotional component as if they just scored the winning goal at the World Cup. They did it not for their own benefit; they did it to show humiliation against Thailand I have spoken about this issue in the past, so I don't want to beat a dead horse, but last night's game, Roma showed the polar opposite of what the US Women's National team represents. If you are a dominant team and you're playing well, there's nothing wrong with scoring goals but to run up the score is incredibly unprofessional. It is Unwritten rules in European football; you just don't do it if you don't need to. Last night Roma put together one of the most dominating performances in 60 years. In the first half, they took six shots on goal; five of them landed in the back of the net. They scored in the 5th, 10th, 15th, 35th, and 45th minutes. They ripped off five goals in the opening half. They were dominant in total control, they defended well, were creative in the Midfield, and their attack was ruthless. Last night Roma could have scored another five. That's how well they were playing. They didn't, though, and the reason is they have respect for Bologna and what they have been able to do in Italian football. But the last two seasons, they have been a top 10 to 12 team in Italy. Last season they beat Roma at the Stadio Olimpico. This is a team that has the quality and deserves respect from Roma. Running up the score against them would have been like poisoning the water between the two clubs. You have to treat them with the respect they would treat you with. Roma and Italian football, in general, have always respected their opponents, and they, for the most part, don't run up the score if it's not necessary. Roma had the points in the bag; there was no reason for them to need to score another three-four goals. They took the foot off the gas and just controlled and dictated the game. They had an entirely different approach it wasn't important for them to humiliate a strong team that had a bad day. Roma show class and respect to Bologna Roma showed class and professionalism really it's played how they do things the right way best Roma team have the right mentality the right guidance not only to be a great team but you need to be respectful this is the polar opposite of the US Women's team that embarrassed themselves in front of the nation. Roma shows class and professionalism, which they lack; Dzeko has a leader who commanded this team, they had the points; unlike rapione, Dzeko, and Roma showed class.
Mihailovich
Mihailovich is a warrior, having beaten leukemia and then covid-19; he is someone we should all be like. He has the courage, he had the emotional capacity, and it's just an amazing human being. For him to sit on the sidelines even while having leukemia is just tremendous, and he has courage, he is special. However, just because those things happened doesn't necessarily automatically make him a great coach. Mihailovich is the most overrated coach in Italian football. He is slightly above-average, and that's being quite generous. He had a great season when he took Bologna from relegation to a top-10 finish, one of the best coaches that season, but that was two years ago. Ever since then, he just doesn't have it. It was magical that first season and even at times last season, he showed those types of qualities. However the honeymoon phase has worn off; he is underperforming with this team, and in fact, he has made egregious errors that have costed his team many times. He gave a goalkeeper a debut yesterday instead of going to their backup keeper who has experience in the league, and what happened Roma rip them apart repeatedly. He has been there for 70 games; he has 29 losses and has conceded 117 goals what a winning percentage of 38.57; his team is in 12th Place with one of the most underrated players in the entire league and still can't get the results necessary I'm not killing him for losing to Roma I'm killing him for losing it seems like Benevento. They have the 4th worst defense in the league, and from a talent perspective, they have a top-10 team. They are a mess right now