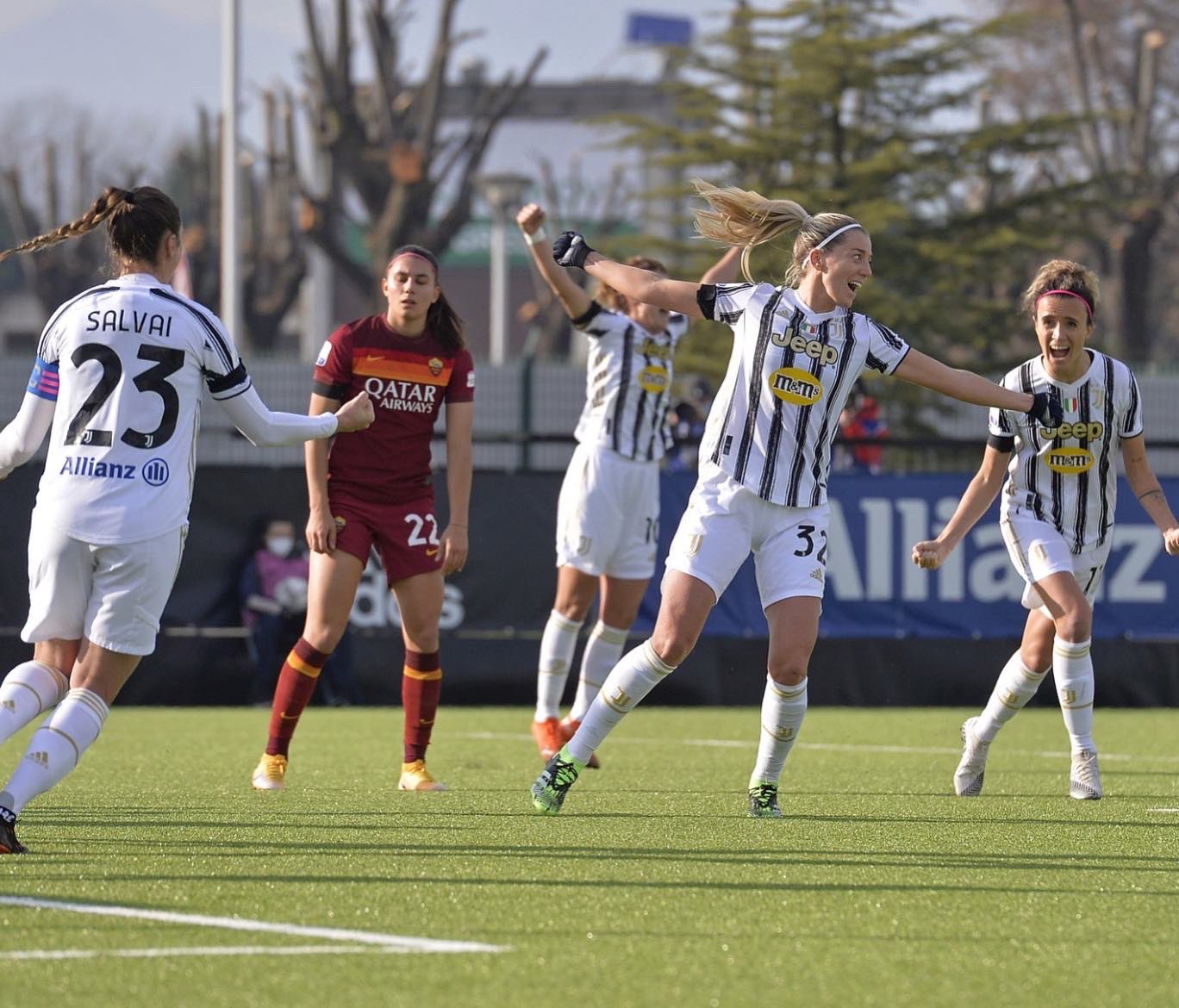 The Roma women have had a miserable time this season. It is unclear why, but it's not a problem that seems to be going away anytime soon. Every challenge that stands in their way somehow someway Roma always seem to have the short end of the stick. It has been a season full of frustration and only little moments of Brilliance. As the weeks go by, this continues to seem more and more like a one-woman team. When Annamaria Serturini doesn't deliver, Roma does not play well. Roma also has Pamela Lazaro, who is scoring quite a lot of goals this season, but regardless of what occurs, it has seemed to be a disaster from the very beginning. Something needs to change and quickly because Roma is losing patience. This is a dejected group right now, and in the end, the blame will eventually be put on the manager. Roma's defense has struggled, and despite the qualities, they have shown in goal, this team's overall performance has made it irrelevant. Roma travels on the road to face the biggest challenge in women's Italian football. The mighty Juventus away from home. Juventus has collected maximum points this season; they have not dropped anything; they came into this game with 25 goals, only five conceded. They have been a definition of perfection. It was going to take a Herculean effort to make this a close game. In contrast, Roma has an exceptional talent level that hasn't gotten the best of it. Meanwhile, Juventus are top of the league defending Champions has the best form in the league, while Roma will start to find a difficult to finish in the top three as that expectation is becoming a pipe dream. They are in horrible form, and this was the wrong time to be playing at the top of the league, but as they say in football, you just never know. Somebody has to beat them eventually; why not us? Despite the difficulty is that idea is it's not impossible. However, very quickly in the game, it started to feel impossible. Very early in the game, Juventus showed their dominance. An excellent cut into the side of the box with High-quality dribbling before sending a ball into the box, Juventus stuck a strike in the back of the net to give them a 1-0 lead. Not long after, on a corner kick with poor defending, Juventus scoring a second Roma's failure to clear the ball out as Juventus found the back of the net in what was A miserable first half so far. Roma hit back almost immediately on a counter-attack Annamaria Serturinihit a curler into the bottom corner, as Roma minimized the deficit. However, even though they played pretty well, Juventus is just a much more complete and better team. There's a reason they've collected all points this season. Roma had many chances in this game, but Juventus took advantage of almost all of theirs. On a corner kick Juventus connecting through the air with a header increasing the Juventus lead. Things didn't get that much better in the second half. It wasn't that Roma was playing badly, But they wasted far too many of their chances. Roma had 18 shots in this game, if you believe it, but only three were on target, something that has been an issue all season long. Late in the game, Caesar denied a Surefire goal with an excellent save despite everything else, she performed well despite the circumstances. Roma nearly scored at the back half of the game with not much time left; several Roma chances nearly finding the back of the net, but a couple of goal-line save from the defense really killed their Spirit. Then they lost energy; at the end, Juventus went on a break, curling a ball into the back of the net to give Juventus a 4-1 lead. Roma. Skid only continues failure to convert in front of goal defensive errors and just a team of inconsistent play outside of Annamaria Serturini; it has been just a Troublesome Waters as of late. Roma needs to make a change at coach as soon as possible no one was expecting them to beat Juventus, and Roma did put up a fight, but the same mistakes punish them again; it is becoming even more challenging to dig themselves out of this.
This is a One-Women Team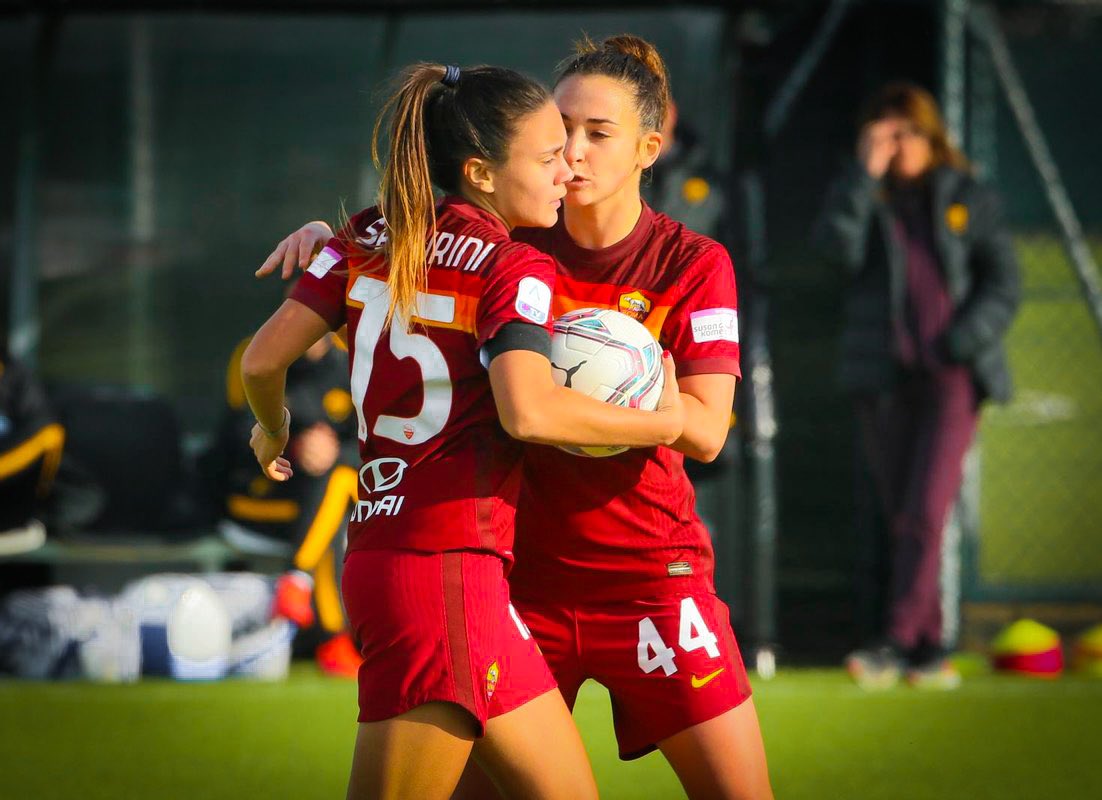 The scoreline in the Roma women game doesn't necessarily tell the whole story. I feel like the Roma women lost this game mainly because of their inability to finish. Juventus were the best team on the pitch and made Roma repeatedly pay; however, under other circumstances, if Roma played more together as a team and worked on finishing more of their chances. It could have been a very different game. It's not like they don't have the talent; the talent is obviously there; it's about all the other things that ultimately break them down. This team has a mental problem; they don't have a sense of direction; there's not really a leader. Too many times this season, Roma have become kind of one-dimensional in terms of the day are relying on Annamaria Serturini so much, and as good as she is and she is one of the best players in the league she can only do so much she has to carry the load every single game. Roma, on current form, is one of the worst teams over the last five games, but on top of that, they haven't picked up three points in quite a while. Even in games, they were the better team, they have failed to win, and that's not a problem with the players; they need to make a change before this entire season falls apart.