Reinforcements Needed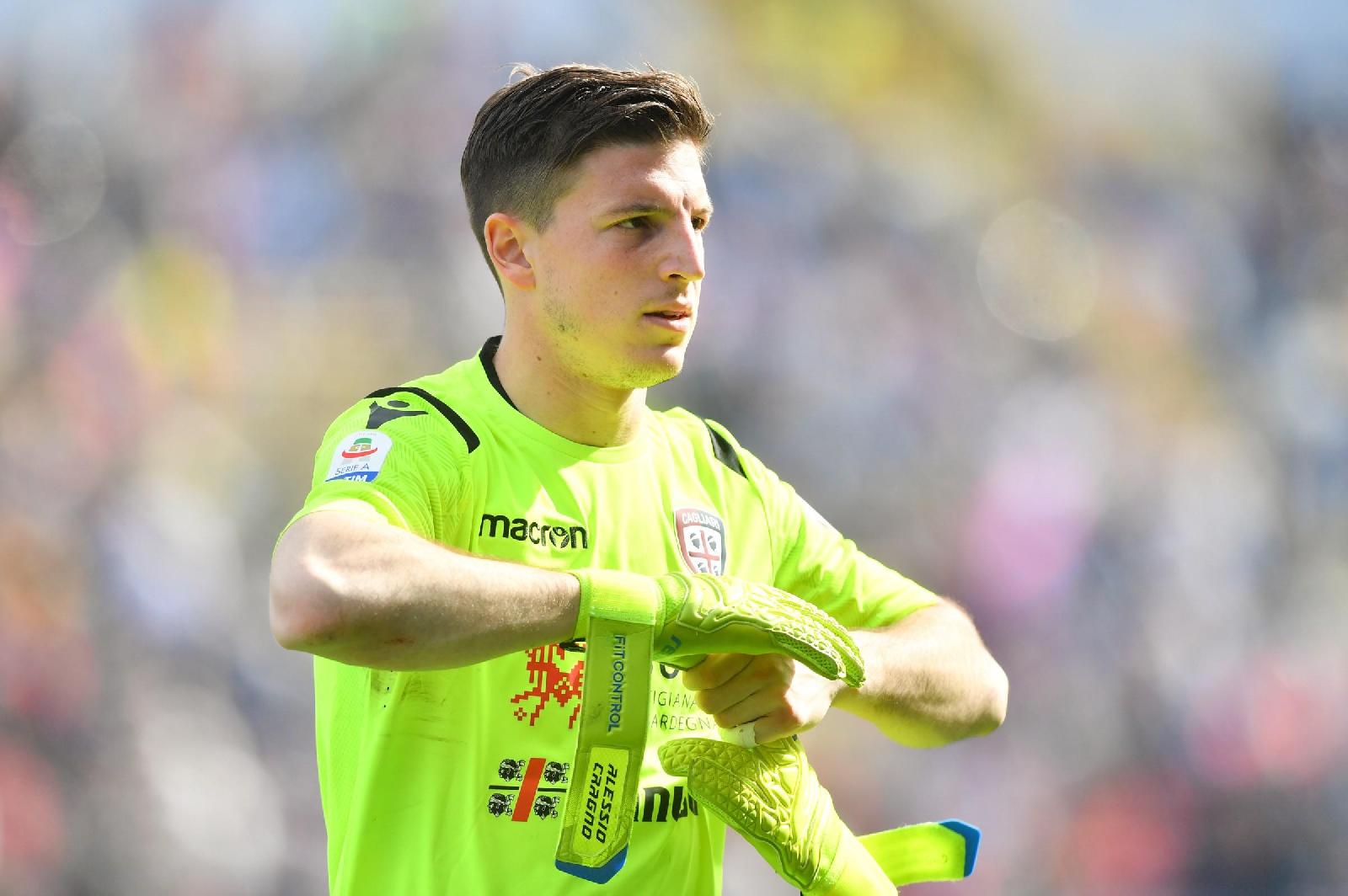 After Roma's performance last night, it is clear that they need reinforcements to put themselves in consideration of chasing League titles. Atalanta is a team that is unlikely to finish in front of Roma this season. It will take an awful lot given how well Roma seems to play and all the other games other than the big ones. This Roma team is certainly good enough to challenge the champions league and are likely to achieve it. However, there was some perception that this Roma team could potentially bargain themselves into the title race this season. That has been null and void. Reinforcements are in order. Antonio Mirante isn't good enough in goal. Roma needs to change this as quickly as possible. First, they need to find a buyer for Lopez to get him off Roma's books or loan him out. Secondly, you can keep Antonia Mirante as the backup as he is 37 years old was not expected to be the regular starter this season, which may have contributed to his form. A new goalkeeper certainly needs to be on Roma's wishlist this January. The name that has been thrown out this morning is Torino's Sirigu, as maybe Roma can potentially look to secure him on a short-term deal. The dream is Di Silvestri at Hellas Verona or Cragno playing for Caglalri. I'd even look at Draganowski regardless. Roma needs a starting goalkeeper ASAP; the options they have are holding the team back. Roma has to try to get Castrovilli, Rodrigo de Paul, maybe even Berardi or Locatelli Roma's Midfield is very strong. Still, they need upgrades; they need more players to go to in big-time situations, which could help them in the long run when these big games, and obviously, trying to get El SHaarawy in January is another very doable deal that could come across the line. Roma also could use some more depth just in general. Roma may be good enough to season to make the champions league. Even though Roma has extraordinary good pieces involved, they need more depth to push themselves into a title race in the coming Seasons. Don't get me wrong, Roma has many really nice things going for them. Still, real reinforcements will be needed if this team wants to challenge for the title next season.
Struggling in the big games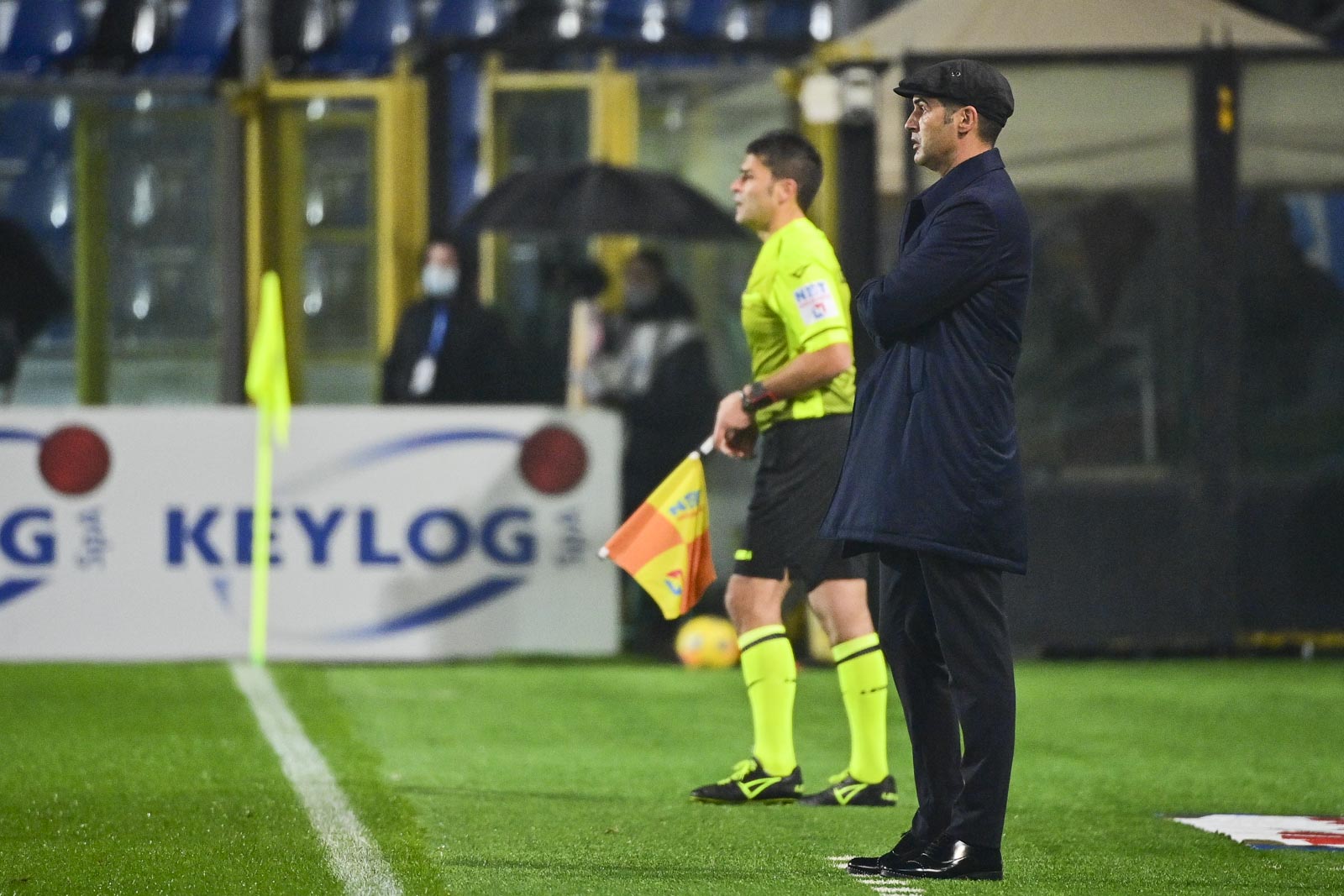 Roma's struggles in the big games will hinder their Champions League Ambitions if they cannot pick up the big points in matches like these. Roma had to lead within 3 minutes. They were outstanding during the first half in the second half they totally collapsed. Atalanta scored four goals in 25 minutes. Paulo Fonseca has done an extraordinary job with this group so far in the last year-and-a-half; however, things changed here; he has always struggled to get significant results since he's been at the club. If these things don't start to change, he will begin to feel the heat for his job security. He did to pick up significant victories against Napoli and AC Milan during the first half of last season and was able to get a result against Belgium side gent in the Europa League round of 32; however, outside of those three games, he has struggled against these teams swept by Atalanta failed to beat Lazio twice even though they were. This team has the capabilities of coming back and games, but it feels like sometimes, in these big games where Roma falls behind, they lose confidence; maybe it's a mental thing. Once, Atalanta, we're back in the game, Roma failed to produce any creativity and any real chance of getting back into the game Roma, we're out of it. Roma is still a great team, but if they continue to fail to pick up points in big games, it's going to be a serious problem, and unfortunately, that falls will Fonseca. He has to be able to get his team back and games where things start to fall apart.
He was unable to do that against Atalanta, and Napoli Roma are only dropping the big game, which is good in a sense because Roma typically drop points in those games; that doesn't seem to be the case this season, but if we can't win the big games then it's almost pointless. He needs to figure out a way to get this team in a position to pick up points in the big matches. The January matchup between Inter Milan will be testing to Paulo Fonseca; if he continues to fall short in this respect, he will be at Breaking Point; it's put up or shut up his job should not be under scrutiny yet, but if things continue, it could undoubtedly lead there. However, if it fixes this, he will earn himself an extension.
Redemption Story: Josip Ilicic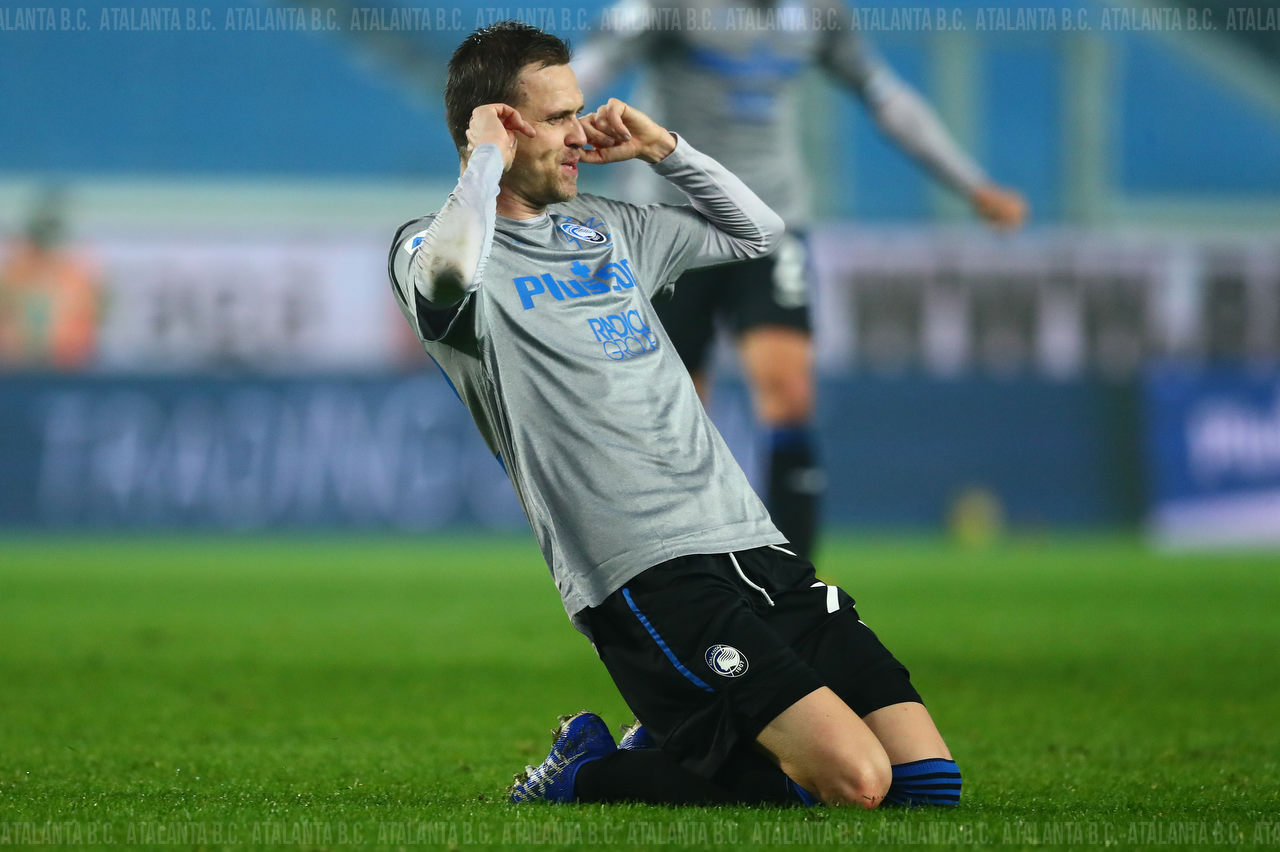 Josip ilicic was one of Atalanta's best players last season. To go even further, he was one of the best strikers in the league. He scored 21 goals last season in all competitions, including a four-goal performance in the Champions League round of 16 against Valencia away from home. He was one of the most crucial pieces to this team and could come through when Zapata was out with injury and deliver for his team. A big physical Striker but with speed and athleticism and an imposing figure that defenses have had issues handling. Last year was the best season of his career, and on the verge of getting great production late in his career. Then the pandemic happened, and the Serbian went through some mental health issues and was on the verge of retiring for family reasons; his self-esteem was in the gutter, and he didn't return to the team when the league restarted last season. He eventually returns this season but hasn't exactly picked up where he left off. The performance against Roma was the Redemption story. He finally looks like that player that he was last season, and maybe there's more to come from it. He was brought on in the second half and changed the complexion of the game. Josip ilicic has not scored a goal since last March in Serie A; he had one goal in the Champions League, but the only goal is scored since then. He was one of the most outstanding players this week, and he did all his production in 45 minutes. Atalanta got back in the game; they were Off to the Races; a beautiful ball inside supplied by the Serbian into duvan Zapata giving Atalanta that moment. He continued to be a terror not only in the attacking sense but Distributing to his teammates. It was a dominating performance we had not seen him play at this level since last season; after everything that has gone on with him, he even had a moment for himself. He scored Atalanta's final goal putting together a goal and assist in 45 minutes. With the right mindset and an improved state of mind, he has all the resources and a club that believes in him to help recapture that form. His performance against Roma, I feel, is just the first step as he will soon become one of the most challenging Strikers to play in Italian football once again. Although I wasn't pleased that he ripped apart Roma, it was good to see him playing again at a high level because Italian football is better when he is a part of it.
Atalanta Scores 4 goals in 25 Minutes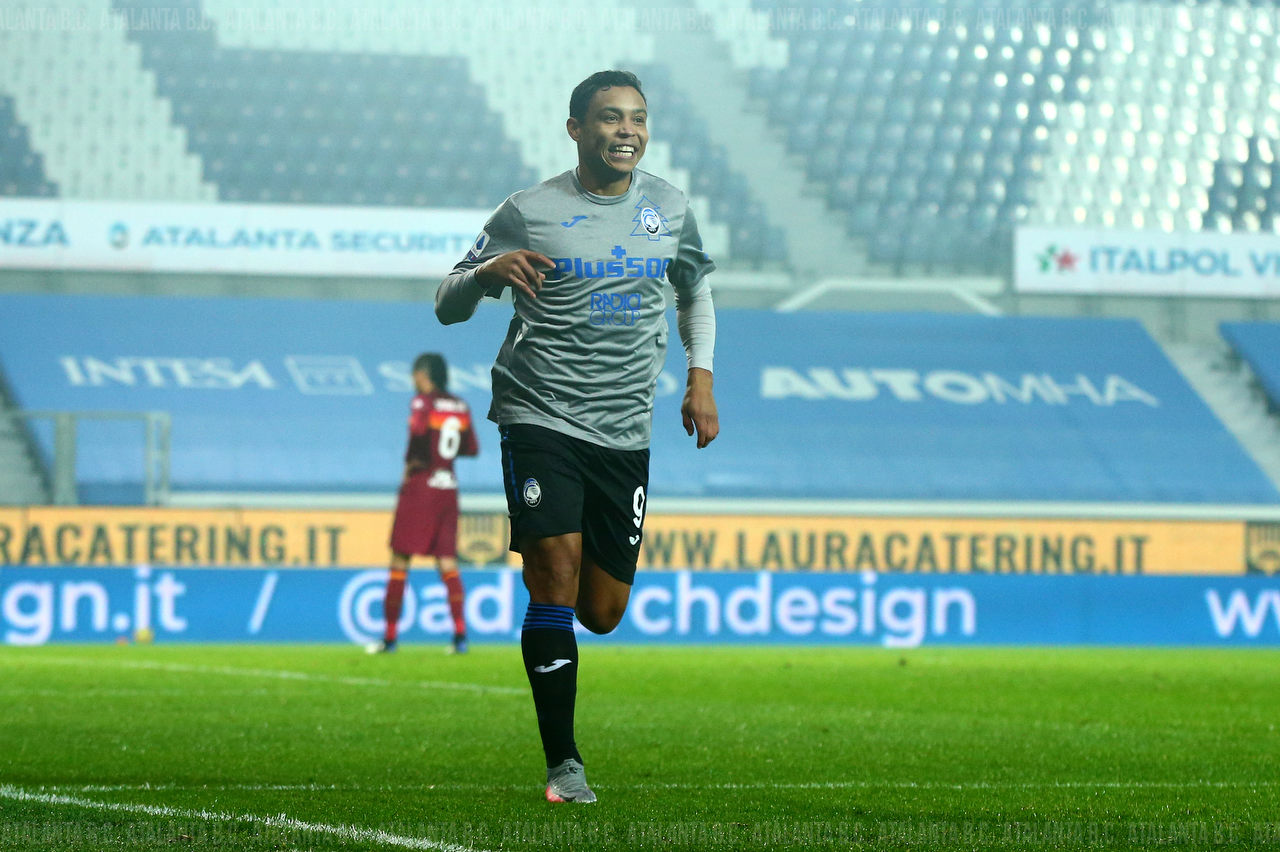 Atalanta has not had the best season since taking the league by storm the last couple of years. They have struggled and significantly but still are in the race for European football. However, over the last couple of weeks, there's been a significant distraction within the team. Papu Gomez is the team's best player in Captain, one of the 10 best players in World football. Had a bust-up with Gasparini during a Champions League game and now would like to leave the club. He is the player that provides the most creativity in the Midfield, and now they would be without him, and he wasn't even called to the squad in a game against Roma. Roma had not beaten Atalanta in three seasons, and they started the game off by ripping through the Atalanta defense to edin Dzeko to give Roma a 1-0 lead. Roma, we're influential in the first half, and they could have scored more times, and they did. However, there was an infusion of energy in the second half Atalanta's backline did enough to keep the game close. It was an avalanche of goals as Atalanta scored 4 goals in 25 minutes. They completely dominated and drained all the momentum out of Roma, stealing a game that Roma had firmly in control before the second half. Roma defended the best they could, but it just didn't create enough as Atlanta just took the momentum and ran with it. Duvan Zapata equalizer led to the floodgates being opened. Luis Muriel came off the bench and scored in a minute that a header Gosen adds to it, then finishing it off was Josip ilicic score his first goal since March; this is a performance that could reignite Atlanta and get them back in the conversation for Champions League football. Some teams have a much better chance of achieving that than Atalanta, but a performance like this without Papa Gomez shows that this team still has plenty of qualities at their disposal; this match may have been a turning point to their season.