Bojar Mayoral MUST Be starter going forward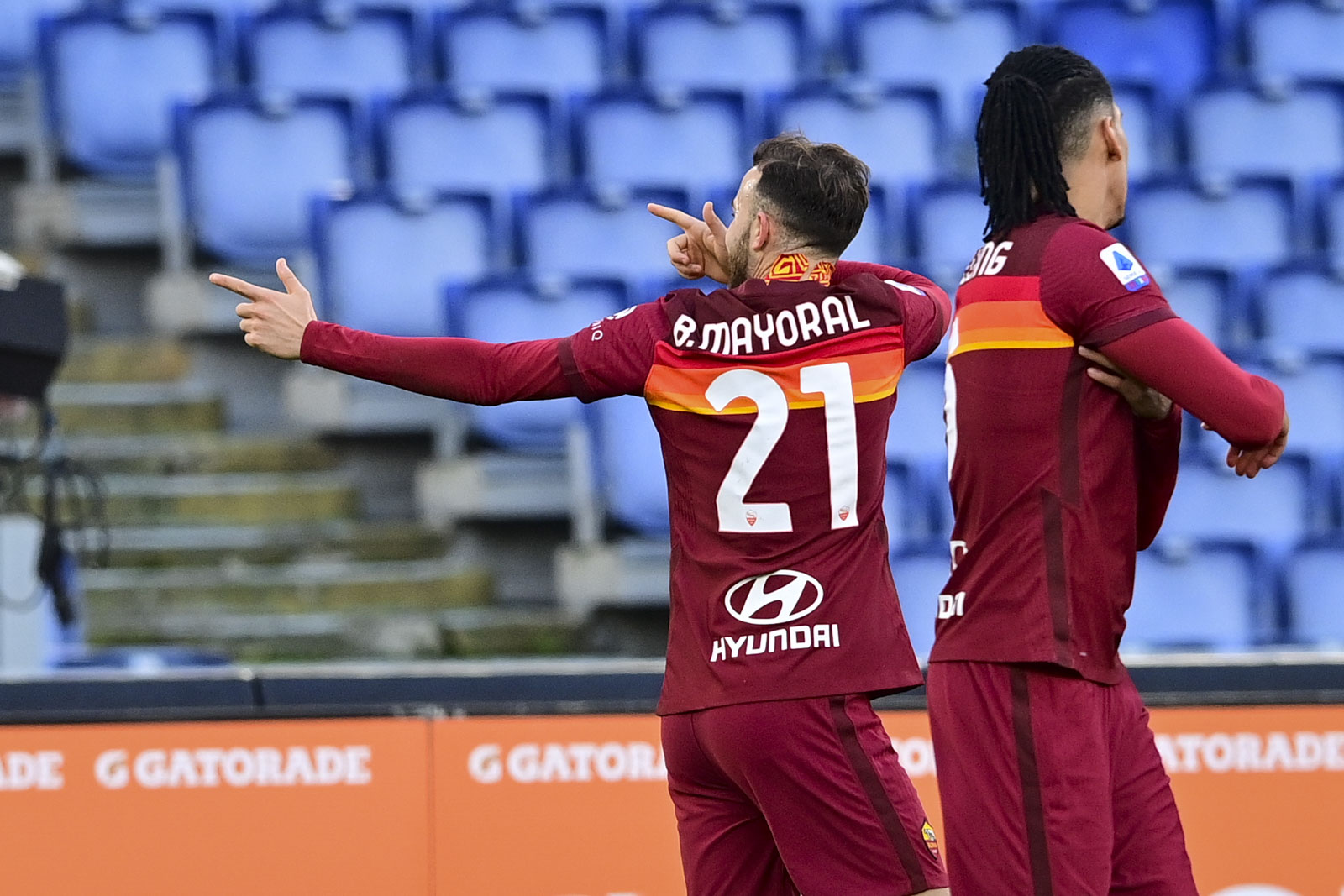 In Roma's dramatic win on Sunday night, we saw another opportunity for bojar mayoral to make a name for himself in this Roma team. He has been convincing enough to take over as Roma starting striker. With edin Dzeko and Paulo Fonseca at wit's end, the Bosnian may have played his last game in the Roma Jersey. Edin Dzeko considering longevity and statistics, is arguably the best center forward in club history. However, it seems like this relationship is on the verge of reaching its end. There was a big bust-up between himself in the coach, so much so he was dropped for the game on Saturday and was stripped of the armbands that now belongs to Lorenzo Pellegrini. However, this entire situation had given another opportunity for bojar mayoral to make a name for himself in the Roma colors. Roma signed the Spanish Striker from Real Madrid a loan deal with a buy option at 15 million. he quite honestly is already looking like a big steal. His performance against Speiza only further justifies that he has enough quality and ability to Roma's starter for the rest of the season and maybe perhaps the foreseeable future. This was his fifth start in the league; after scoring a brace against Crotone in his last start, he only built on that even further. He scored twice and this game after a bad performance against this team a couple of days, earlier. He Was very influential and deserving of the credit. He has been the spark plug that Roma have made off the bench even though they've only used him in certain situations; it is clear now that he deserves to be starting games for Roma. In 922 minutes, he has eight goals and five assists this season in all competitions. He is the joint top scorer for Roma this season with henrikh Mkhitaryan. edin Dzeko has played significantly more minutes and isn't getting nearly the amount of production. We have seen enough from a bojar mayoral to give him the nod. in three of his five league starts he has made, he has scored a goal: he shows the quality as a goal poacher and someone with finishing ability when he has the opportunity. Just like any Striker, he does miss some chances here in there, but for the most part, when he has played, he has been wildly impressive. Based on the start, he is on pace for a career year despite the lack of minutes. I wouldn't go as far as to say that he'll make the team of the season, but it is clear he is all the abilities, intangibles, and finished product to be exactly what Roma needs right now. He is in impeccable form and should be Roma as a starter the rest of the season. This will not prevent Roma from going out and getting another Striker, but it is quite evident based on the number of games he has played and the gold production his hat that he is something special and what is looking like to be a bargain deal this has been one of the most underrated deals of the summer he is justifying it with performance if he can continue his excellent form he will be able to handle the pressure and deliver with more minutes Saturday afternoon was another outstanding performance that highlights that they have something with bojar mayoral.
Lorenzo Pellegrini Captain contribution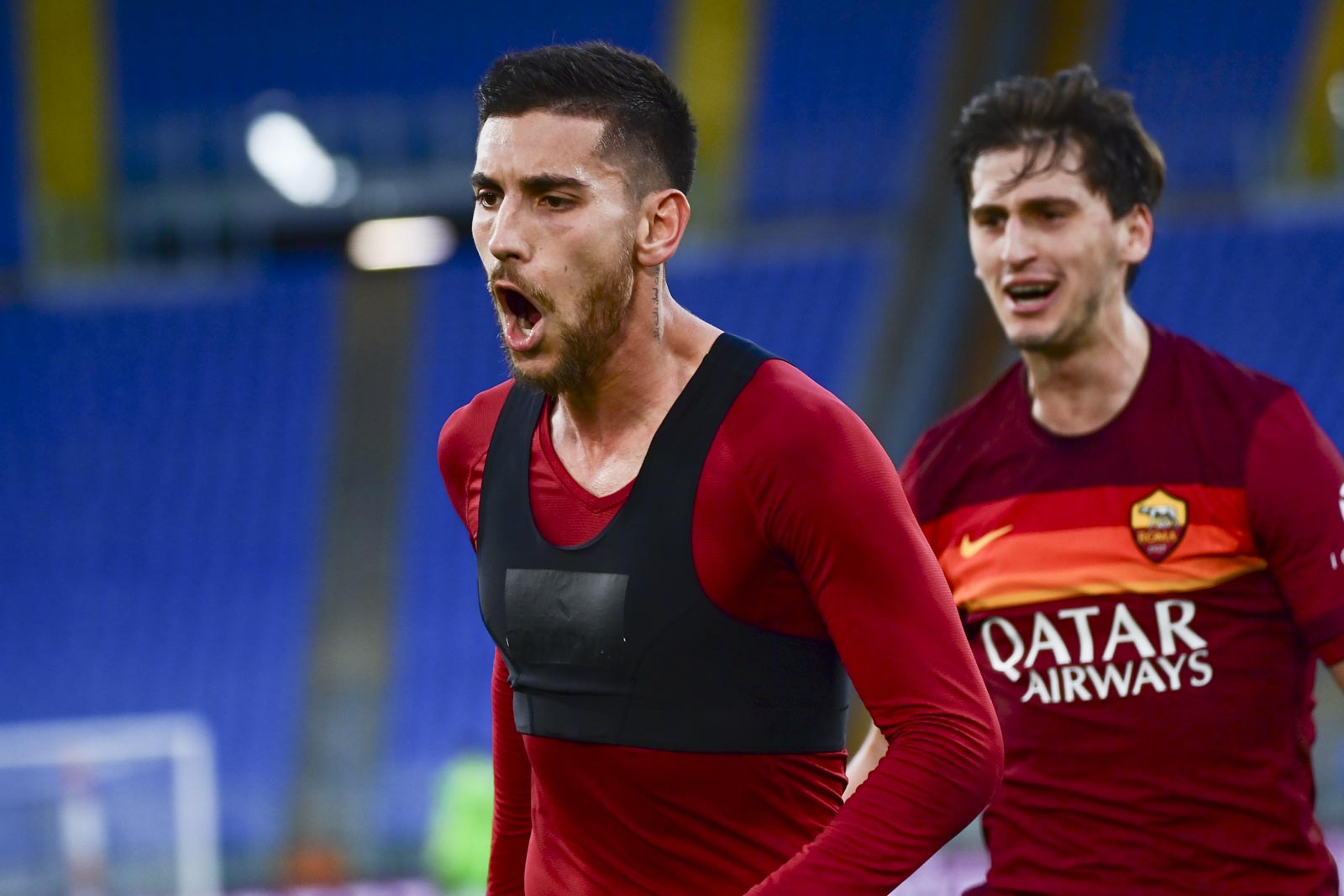 Lorenzo Pellegrini has been given the armband before Saturday's game. With everything that's happening with edin Dzeko, Roma is clearly going to move forward with a new captain. Lorenzo Pellegrini is Roman born and an academy graduate a true romanista; it was only going to be a matter of time before he was given that recognition from the club. It was what I would like to call a captain's contribution. Lorenzo Pellegrini took the armband and showed everyone why he was giving it. From a leadership perspective and performance. He has that passion and desire to make Roma into a winner again. he put together one of the best performances we saw in European football this week. It's hard to capture how important this was to Roma. Tactically speaking, Paulo Fonseca had a brilliant game. However, if Roma drop points here, there was at least talk about the potential that he would be let go from his responsibilities, as unfair as that might have been. Lorenzo Pellegrini came through not only in the game's biggest moment but in a really crucial moment. Over the last couple of years, he has mostly been occupied in the defensive Midfield because of his ability to push forward and defend it seemed like a match made in heaven at that position. However, as I have said in the past this season, he has thrived in the attacking Midfield underneath the striker. This is his highest-scoring season in Roma colors essentially because he is playing in a more attacking centric role. This allows Lorenzo Pellegrini to score goals, become more of an offensive threat, and provide his creativity and world-class passing ability. Lorenzo Pellegrini is a player that has been knocking on the door of the world class tag for several years. He's not there yet, but at this rate, if you continue to play the way he has, there's no denying he will be there. Lorenzo Pellegrini dug deep inside Beyond his incredible display and did something truly remarkable. He may not be the Roma player of the season based on how the Miki is playing, but he's not far off. Roma was without three of the regular starters, and we're quite short-handed as a leader Lorenzo Pellegrini needed to find a way to overpower all that and win a game against a team that just lost to in the cup, and that is in good form. Regardless of where they are in the table right now Speiza are playing some of their best football seasons. You can see that as they came back from being down by two goals. Lorenzo Pellegrini made a perfect run to open the scoring, getting into a dangerous space staying on sides with bojar mayoral alongside him, supplying a perfect pass that events that ended up with Roma's first goal. He passed at a high-level he contributed in many ways, was a real leader on the pitch, and gave his team to the league even when it looked grim. He's become such a different player in the attacking Midfield, and it has truly benefited Roma and the most concise way he's able to score at a high level than in past Seasons he's able to use his passing ability in that position and also tends to drop back and supplies those tackles that have made him a dynamic defensive midfielder in the past. Ultimately he's in the perfect position to see him and his team get the best success. However, his biggest Captain moments came at the very end Speiza equalized in the 90th minute; they were two minutes of stoppage. Then like a true captain, he came through, putting an end to what turned out to be an absolute Thriller. A cross from Leo spinazzola chested and delivered from Bruno ended with Lorenzo Pellegrini sending a strike into the roof of the net. As Lorenzo Pellegrini scored the winning goal in the 92nd minute. He exploded with energy taking his shirt off as he celebrated with his team. Paulo Fonseca gave him the responsibility to lead his troops, and he did exactly that. As far as performance goes, he was tremendous not only the goal and the assist but everything else he did his controlled his delivery is distribution and his dominating component in that position it was such a creative yet efficient performance from him but most of all, given the captain's armband he showed exactly why he's earned it. Edin Dzeko is, by all accounts, arguably Roma's best ever striker. He has demonstrated leadership ability at times but has never been a strong or vocal leader. If there is any player on this team worthy of wearing the armband, it's Lorenzo Pellegrini. Not only because of his qualities but also because of leadership, he embodied what a Roma captain should do; he gave his team encouragement and played a truly world-class game of football. The most impressive part of this was more profound than his performed he kept his team motivated and driven to get the points. Roma needed a performance after somewhat of a slump. Lorenzo Pellegrini was given the armband, and he delivered that performance that Roma was going to require to provide them with the energy and confidence that they had lost.
Defensive Issues again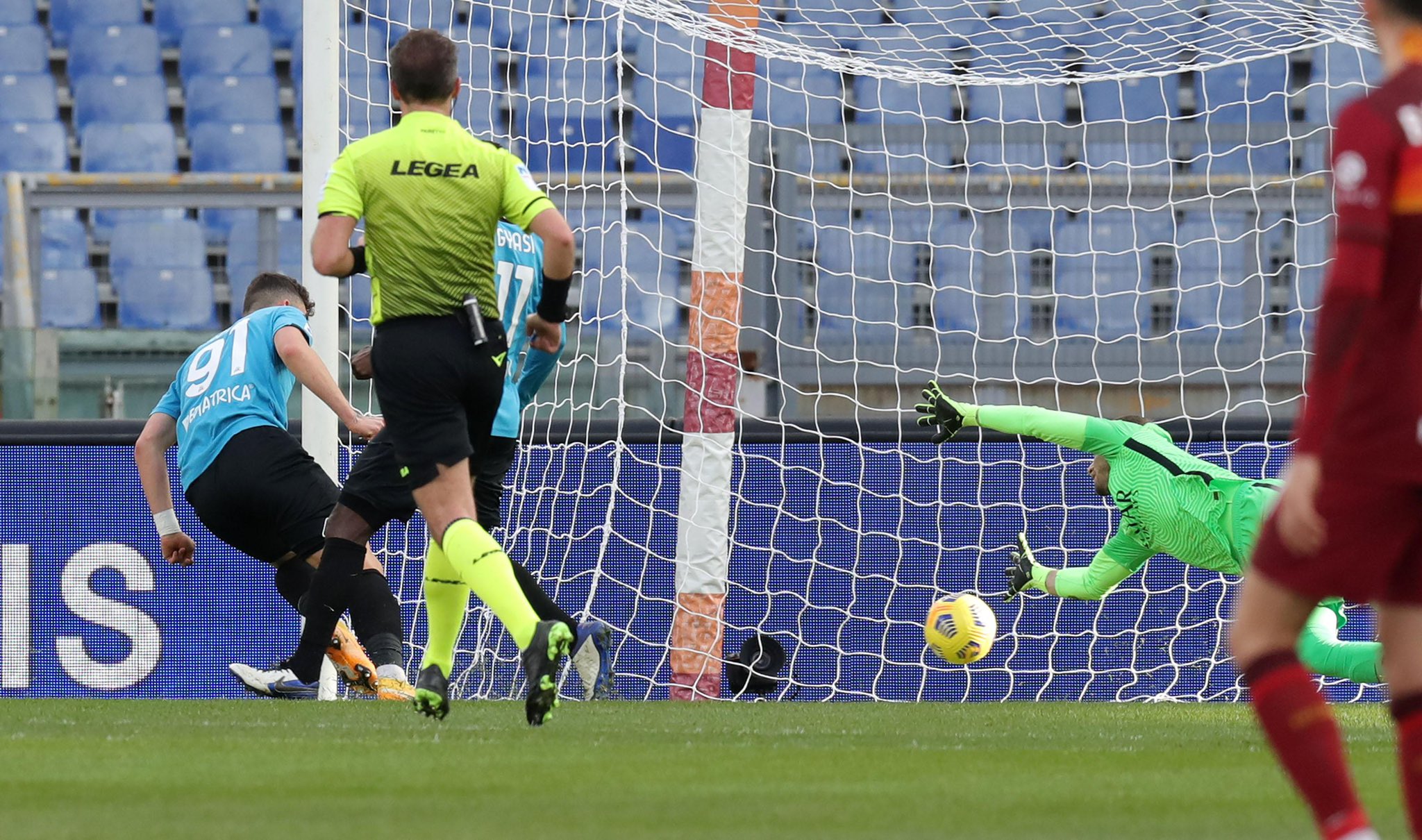 There have been many positives to take from Saturday's performance, but we cannot ignore the elephant in the room. As I have stated over the last couple of months, Roma defensive options are some of the league's best personnel. Having the likes of Gianluca Mancini, Rodger Ibanez, Max kumbulla, and Chris Smalling all defensive option for Roma that is an intense defensive unit especially considering Roma only play with three Defenders at a time and then you can add the fact that Bryan cristante place at the center back position during certain games as well. During the first couple of months of the season, this was even strength on the pitch with some jarring performances. however, Roma has hit a slight bump in the road in terms of their defensive performance. You can blame the goalkeeper all you want for it taking this late to put the game away. However, defensive mistakes were made in every goal they scored, so I don't really understand the argument how somehow Lopez is to blame for the shambolic defending and conceding the goals that they did. In every goal they scored, there was a defensive mistake of some sort. Some were worse than others, but I do not feel comfortable blaming the goalkeeper for three goals that will largely affect the way the defendant performed at that moment. It wasn't a great game from Lopez in the slightest, but it's not justifiable to blame him for what happened in that game. The truth of the matter is that the defense is not playing well lately; the last couple of games have not performed to their respective level. Max kumbulla has not lived up to his price tag or the move itself as of yet. He has been penniless in a lot of the games he has played this season. He's had some brilliant performances as well, and I think we all understand the talent that He has, and I suspect that Roma will get the best out of him eventually, but at this moment, it hasn't been what we expected when Roma signed him. Roma has the potential and the ability inside the defense. They just need to get back to the way they were playing at the beginning of the season. It was a horrific performance defensively as Roma had a two-goal lead at one point of this game. Roma was short-handed had the game in the bag until the Roma defense let the visitors back into it. If it wasn't for Lorenzo Pellegrini scoring that late goal, they would have been mainly at fault for the result. They have the potential, and they will get out of this rut. Still, the Roman defense is not having their best moment based on the performance it's clear that Roma needs to start playing better Roma still will look to sign a center back in January if possible to add themselves a little more depth at that position even though they're options are quite good at this point the important thing for Roma is trying to get out of the situation and trying to get back to the way they were playing early in the season it seems like a slip more than anything else but is coming at the wrong time. Hence, they need to sort this out as quickly as possible.