Roma is coming off a dominating display against a robust Hellas Verona side as the transfer window closes this week. There's been a lot of controversy over the last couple of days about the future of edin Dzeko, who is likely to depart this summer. He Still Remains on the team. Roma was able to add Bryan Reynolds and Stephan El Shaarawy. Roma would be preparing for one of the most significant tests they will face this season. It's well-documented that Roma has not done well against the top six, but this one will be a challenge in itself already. Roma with head out on the road to take on Juventus at the Allianz Stadium. Roma outplayed Juventus at the Stadio Olimpico during the second game of the season, but missed chances defined that match in a match Roma should have won. Juventus was struggling in the early part of the season they have picked up a run of form and are unbeaten in their last six games. Juventus will go into this game as slight favorites, especially with Lorenzo Pellegrini and Chris Smalling's absentees. Roma and Juventus are only separated by a couple of points and could be a very defining match for both sets of teams. Even though Juventus are the favorites, Roma at their best can beat anyone; they just have to be able to show it against the very best. Will Juventus continue their run of form? Or will Roma go to the Allianz Stadium and pull off an upset we will find out all that and more on Saturday night in Turin.
A.S Roma Form and Lineup WWLDW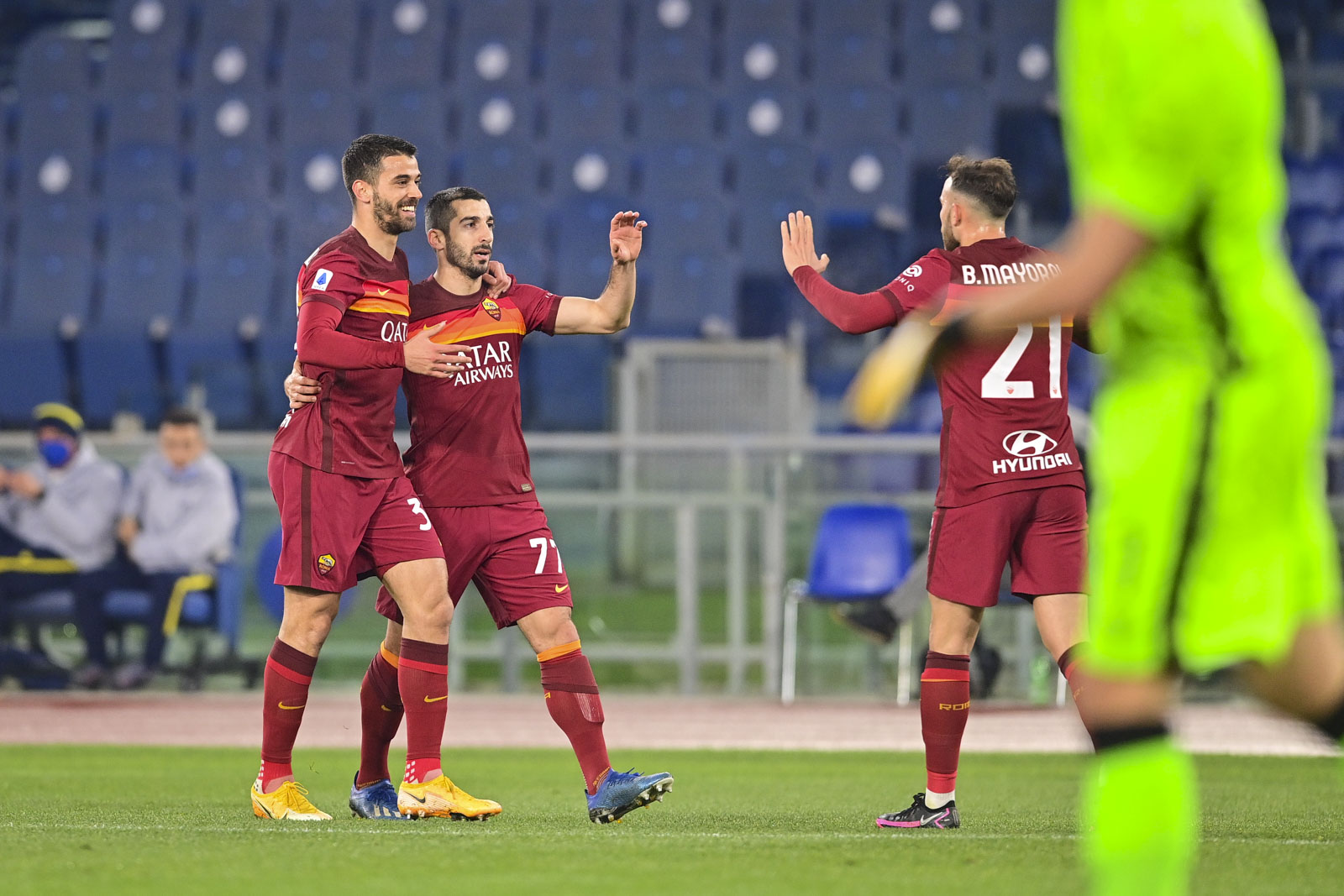 We can expect to see Roma coming out of their typical formation. We should see Pau Lopez remaining in goal for the Romans. The three center-backs are expected to be Gianluca Mancini on the left, Rodger Ibanez on the right, and Max kumbulla centrally as he comes in for Chris Smalling, who is doubtful for the game. At the leftwing back, we should see Leo spinazzola and then Rick karsdorp as of right wing-back. The defensive Midfield Duo should remain the same with Jordan veretout and Gonzalo Villar. In the attacking Midfield, we should see the best player in the league this season in Mkhitaryan on one side. Stephan El Shaarawy, on the other as Lorenzo Pellegrini, is serving a suspension. Then upfront, as the central Striker, we will see bojar mayoral, who is in great form with three goals in his last three games. Roma will have options off the bench, but it is unclear whether or not Dzeko will be involved if he is fit and motivated, he could be an option off the bench but is a doubt to start with the form of the Spaniard and the tarnishing relationship with the coach.
Manager: Paulo Fonseca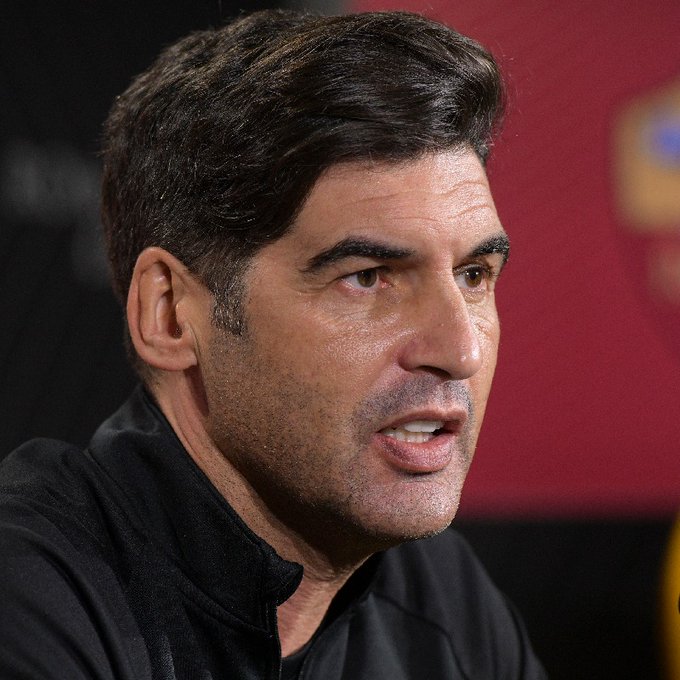 AS Roma Projected Lineup (3-4-2-1): Lopez; Mancini, Kumbulla, Ibanez; Karsdorp, Veretout, Villar, Spinazzola; El Shaarawy, Mkhitaryan; Mayoral
Juvnetus Form and Lineup WWLWW
Juventus have had an underwhelming season to their standards. They made a lot of significant changes in the summer and have stretches of inconsistency. They can be quite incredible at their best, and they're in really good form right now, unbeaten in their last six. There's a lot to like about this Juventus team now. Does this team have the capabilities of winning the league title? I highly doubt it but they will be involved. Andrea Pilro was one of the greatest midfielders in football history; he doesn't do very much as a coach. There's no tactical involvement here. He just makes substitutions, and that's why in games where it's challenging a lot of the time, the opposition can have the upper hand. He has some things occasionally but nothing genuinely significant he's not making a difference in these games. That's not to say he's not capable of learning with, but at the moment, it's not something that he has in his wheelhouse. Nonetheless, it's not just a coach Cristiano Ronaldo has had some incredible moments of the season; he's also had inconsistent play pretty regularly. So they're certainly are Lo moments this season, and they certainly aren't as dominant as they have in the past, but this is still a Juventus team that has winning intangibles, which means they always have a shot even if they are not the better team. They are better than Roma and probably will finish ahead of them, but the distance between the two is not a huge gap. Juventus have world-class players, and Roma does not in the in a certain sense gives them an advantage. Still, it's been a very underwhelming season just based on the expectations on this team every season, but they're still strong. Even in a down year, Juventus are an incredible team and can be special at times it just doesn't occur regularly, which is the big issue with this Juventus team. Weston mckennie has been the team's best player; he will be very influential and how this game goes. They've had a very productive campaign it just hasn't been up to Juventus standards. Still, they are red hot right now; coming off a first-leg victory in the Copa Italia semi-finals and winning the Super Copa against Napoli, they got the confidence and momentum driving them. They should feel they can get the job done.
Manager: Andrea Pilro
Juventus Projected XI (4-4-2): Wojciech Szczesny, Juan Cuadrado, Leonardo Bonucci, Matthijs de Ligt, Alex Sandro, Weston McKennie, Adrien Rabiot, Aaron Ramsey, Federico Chiesa, Alvaro Morata, Cristiano Ronaldo
Keys to the Game 
Learn from mistakes in big games
Target Ronaldo with Ibanez 
Put Mayoral in position to keep hot streak going 
Roma will go into this game as underdogs; they have not played well in the big games this season, and it has been a big reason why criticism has been lifted on the shoulders of Paulo Fonseca. Going into Juventus and beating them is not for the kind heart; it is a tough proposition regardless of their issues this season. It should be a close game at least Roma should be ambitious in making it as brutal on Juventus as possible. Roma has the qualities to beat them; the problem is they have not picked up any big points against the tough competition in Italian football. The most important thing that Roma need to do is learn from their mistakes they have collected four points out of a possible 21 when playing teams that either is or were in the top six at the time. It might be a mental thing; it might be a confidence thing. There is something to hang your hat on; they did play extraordinarily well against AC Milan and Inter Milan; if they can figure out the issues they've had these big games and perform to that standard, it will help them immensely. Even if they come up short, they have to give themselves the best chance to win; they have to learn from the mistakes from the previous matchups against these teams and pull it off if Roma can get the point against Juventus at home at least have a shot of doing it away from them it's going to be much more complicated, but it is possible if they're in the right mental state of mind. They have the mentality to go after it. In the last meeting, Rodger Ibanez had Cristiano Ronaldo in his pocket. It's tough to do or pull off. Rodger Ibanez had a shocker against Lazio, but he did pocket, Ronaldo. Even though Juventus fans don't want to admit that he played a big role in Juventus coming up short in that game in certain areas, that actually happened. With Roma's young defense and Chris Smalling not available, he needs to go after Ronaldo; he needs to welcome that challenge because these two matched up last time, it was advantage, Ibanez. They can be exposed in that area, especially with the absentees, but if he can go after Ronaldo takes him out of the game, it will make him uncomfortable and give Roma a better chance of getting something away from home. Bojar mayoral certainly will be starting for Roma in this massive game. He has replaced edin Dzeko in the starting lineup primarily due to the relationship of boiling between himself and Paulo Fonseca. The Spanish Striker has taken advantage of this in the limited minutes he has played. He has nine goals and six assists this season; he did score those against Crotone, Genoa Spezia, and Hellas Verona. Those teams may not be the most antagonizing, but Verona is a real team, and he was outstanding in that matchup over the weekend. Roma needs to find a way to get him involved and keep him in good form. He has scored in his last two games and can increase it even further; a great performance against Juventus will solidify his spot as Roma starting Striker. He's playing well, not just in the goal-scoring apartment but supplying opportunities and going after it. If Roma can do all three things, then maybe they have a chance of pulling it off. I would guess they would still come up short because of the match is away from home, but it gives them a fighting chance if they're able to do this.
Keep right Mentality 
Attack young Roma defense 
Use Ronaldo's size and athleticism to their advantage 
Juventus are the better team, but Roma is having a better season right now. They are winning all the games that they would usually drop but have struggled in the big games. Roma needs to learn from their mistakes to pull this off. However, Juventus, can go into this game thinking they have it won already. They have to give Roma the respect they deserve and approach the game with the right mentality; that's the first and foremost the most essential things they need to do. Outside of that, there are few things they can execute to give them the best chance of winning this game. This is a game in which Juventus are favorites, but Roma is equally capable of winning this game; even if it is away from home, Juventus can't get complacent, and they need to find those gaps that can be very to finding in the match. Chris Smalling is out with an injury this week, meaning Roma are going to put out a very young defense, including Max kumbulla, who has shown his talent and his capabilities in the Roma Jersey but has had some inconsistent play this season, and he isn't someone that is playing necessarily regularly in that Roma back three he is forced into action because of the injury to Chris Smalling. Juventus's best point of attack is trying attack the young Roma defnce Trying to expose that part of it, not to say he's not capable of excellent performance, but Chris Smalling just poses a much more challenging threat than Kumbulla. Rodger Ibanez and Gianluca Mancini it's well-documented how good they are at their best however they can be broken down, and they can be exposed; they need to use their athleticism and pace to try to exploit that. To further go on that point, Ronaldo is 6 ft 3 and Incredibly athletic last time he played against Roma Ibanez Juventus pocketed him have to make sure that does not happen. Juventus must put Reynaldo in the spaces where he will have a significant height advantage and use Ariel ball and Crosses into the box to use that to their advantage. Then finally, arguably most important thing find a way to slow down henrikh Mkhitaryan; as much as Juventus fans may not like to hear it, The Armenian Winger has been the best player in the league this season. He has had very few games in which he has not been outstanding. If Juventus see him at his best, he will cause them problems. Defensively Juventus must do everything they possibly can to slow him down or at the very least making things as brutal as possible on him. Among Europe's top 5 leagues, The Armenian is in the top five in assists and goal contributions; he can be effective without scoring goals Juventus's biggest match up will be trying to slow the impact that he can potentially have. Roma has not done well in the big games against the big teams for that reason, it makes it difficult for me to believe that Roma will find a way to go to Juventus and leave the points.
Roma's Henrikh Mkhitaryan
Juve's Cristiano Ronaldo 
Prediction: Juve 2-1 I think Roma will play well but Juventus are in good form right now, and considering Roma's History season against top sides, I see Juventus just barely edging it out. Roma will give everything they got, but Juventus wins.
Match Details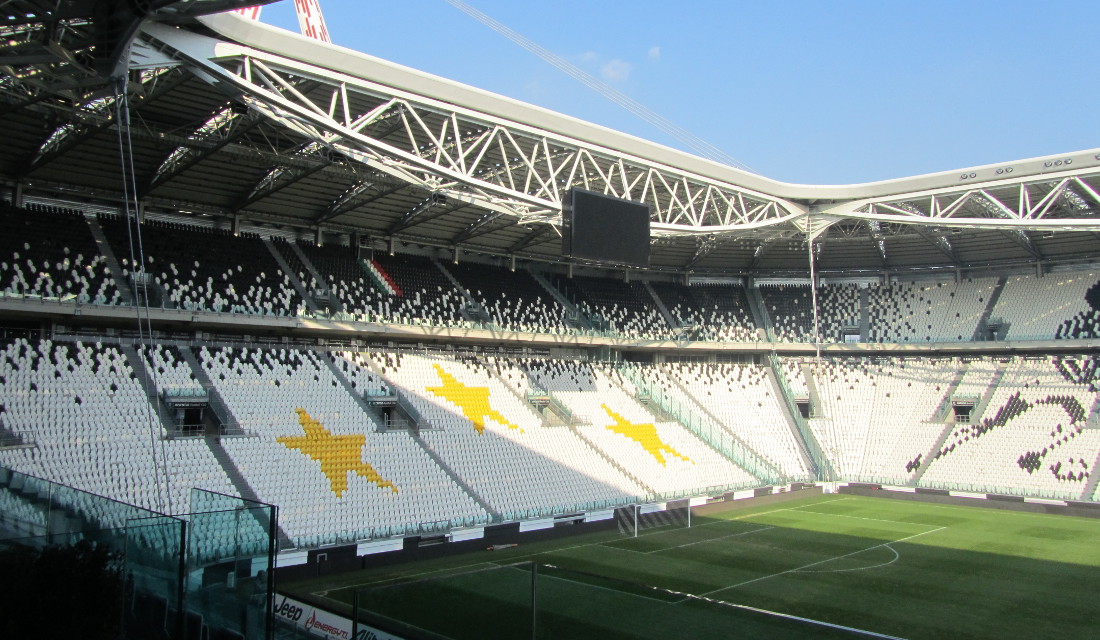 Date: Sunday, February 6th 2021
Venue: Allianz Stadium, Turin 
Kickoff: 1:45AM (USA) 7:45PM (ENG), 8:45PM (ITA)
TV Broadcast: Sky Italia, ESPN+