Didn't live up to the hype surrounding Match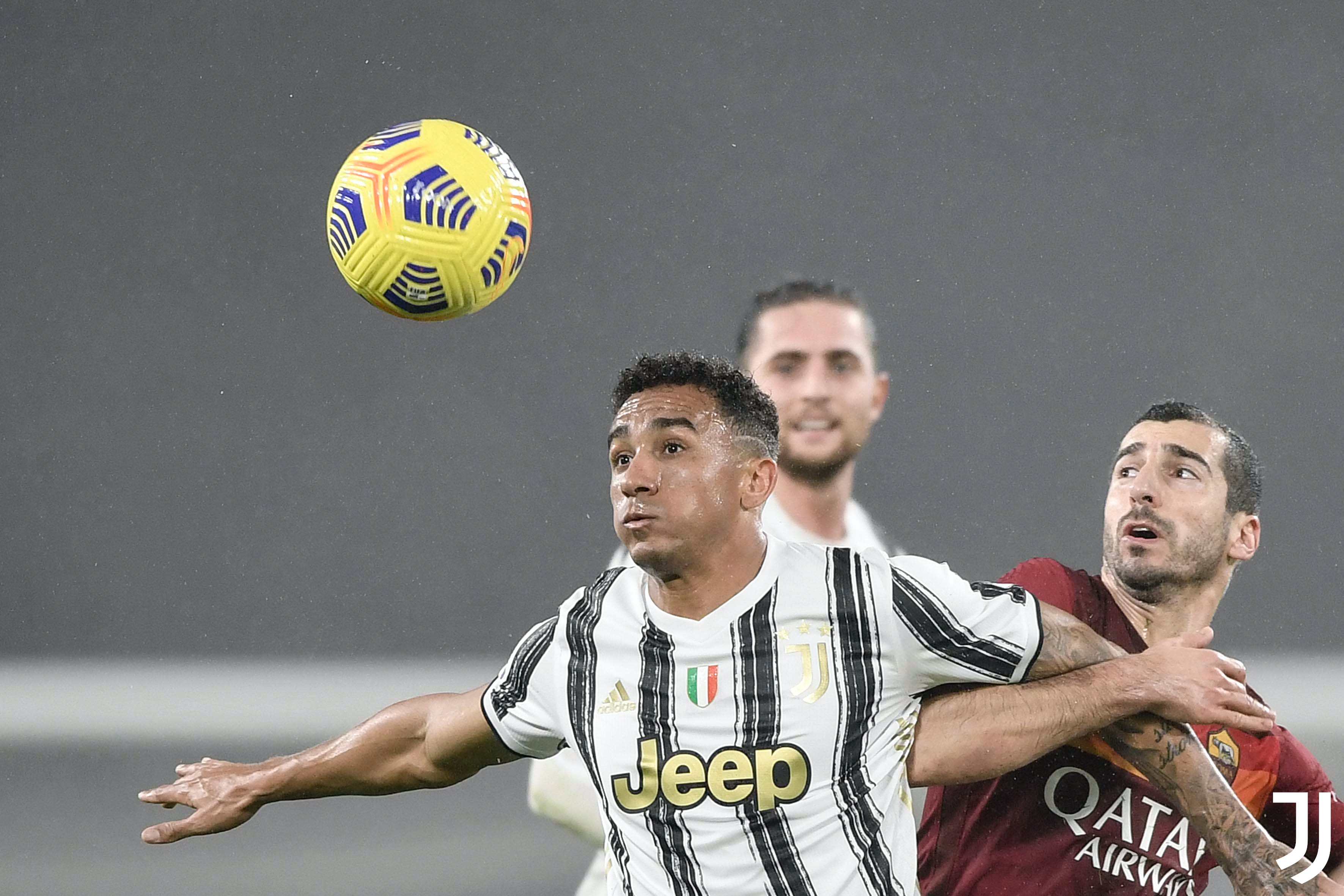 There was certainly a lot of hype surrounding the Intrigue ahead of this game. When Roma and Juventus had played earlier in the season, it was a fascinating 2-2 draw. A game in which Roma was the far superior side to Juventus. Despite scoring in that game, Cristiano Ronaldo was pocketed by Rodger Ibanez, who made Ronaldo so frustrated throughout that game. It was a back-and-forth battle, one of the most exciting matches of the season. This time around, everything was at stake. With a victory, Juventus would jump over Roma up to third place. Meanwhile, Roma has not played well against the top six teams in the league, and this was another opportunity for Roma to try to learn from their mistakes in the past and get one over Juventus; it was expected to be an incredibly thrilling game with both teams doing whatever it takes to get the points. Given how entertaining the first match of the season was between these two teams, it just had a feeling of a match that was going to be a battle until the very end. The perception going into the game was highly expected that it would be something special, but surprisingly it didn't live up to the hype. It was an overwhelmingly uninteresting match for the most part. It was the dullest game of Roma's season. Cristiano Ronaldo had one moment In the first half. Afterward, Juventus did not provide anything; they had three shots the entire game, all three coming in the first half. In the second half, not one shot was registered on target for Juventus; think about a Juventus team with winning qualities that did not have one shot in the second half. On the Roma side of things, they defended well and adapted to their team's circumstances with so many absentees. They created a lot but could not convert primarily because their biggest weapon was their left wing-back Leo spinazzola. Neither team really looked like they made any statement. It is true Juventus put themselves in the top three, but no statement was made here. Juventus were outplayed but won the game. We didn't learn anything about either of these teams despite the result. For the majority of the 90 minutes, both teams look relatively average. if you ripped off the logos and put Torino and Parma on the jerseys, I would have believed you.
Mismanaged Possession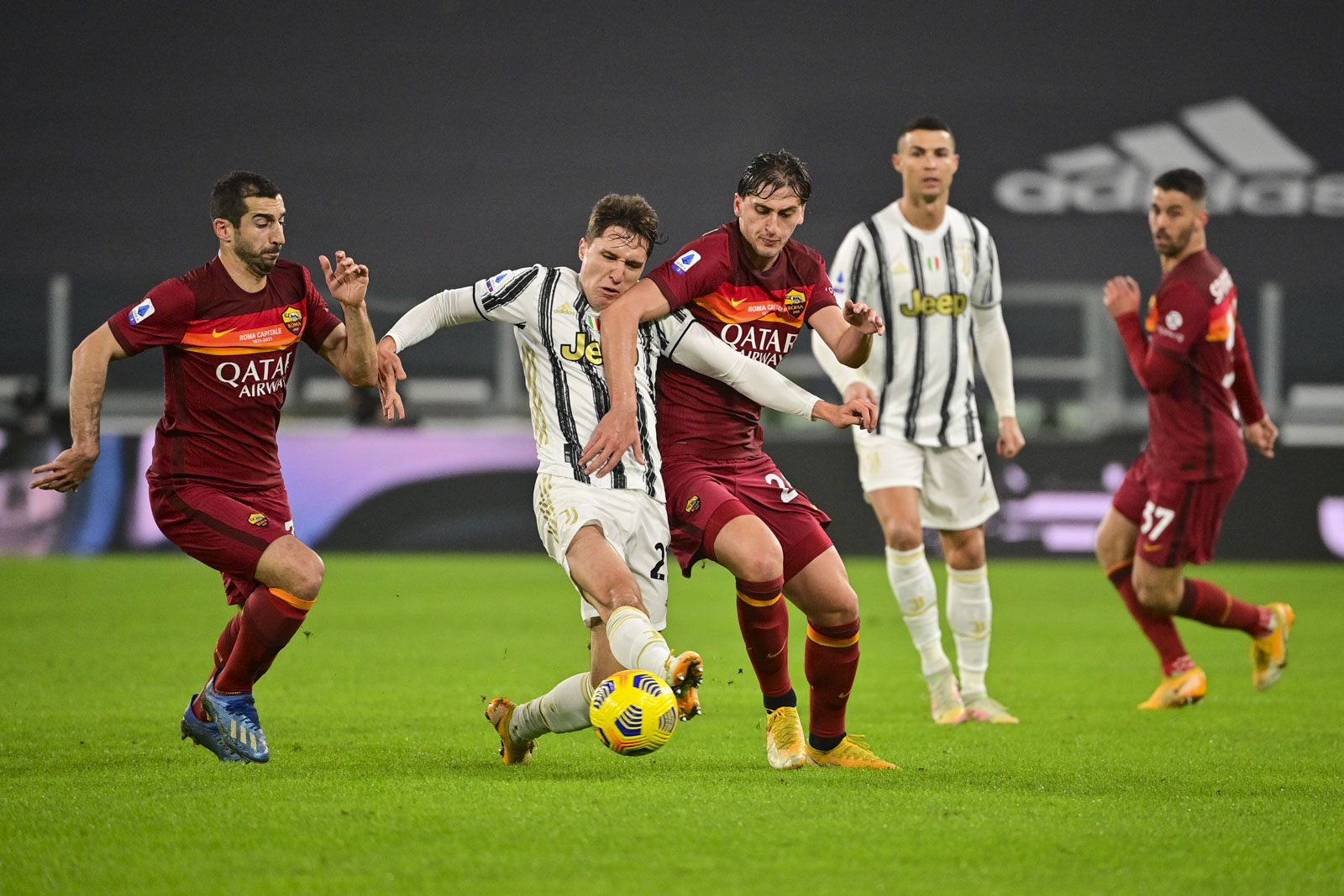 One of the most significant problems with Roma wasn't their performance. Roma had some pretty good moments, considering the circumstances. Leo spinazzola was brilliant, showing incredible qualities down the flank and seemingly giving the backline some serious issues. The problem was in the box; they posed no threat whatsoever. Against a Juventus team, you would have expected a different kind of game. Roma going into this probably didn't think they would have a ton of possession, but in actuality, that's precisely what they did. They had a significant advantage in the possession; the game was dictated through the way they played. If Roma posed any threat from inside the box, the game itself could have been incredibly different. Juventus registered three shots all game. Roma had over 10 when you have possession advantages; you're going to have more opportunities to break them down; It wasn't a frustrating game because Cristiano Ronaldo got his goal; it was mainly because they mismanaged their usage. They dictated the game because of their advantage, and they just weren't able to cash in on it. Often, it seemed like they were operating out of desperation shots outside the box that wasn't necessary; they should have worked harder on trying to get into dangerous spaces inside and hoping to hurt Juventus back way. With edin Dzeko in the team late, they still didn't provide all that money, and there's always an uncomfortable situation with him at the club right now. But before that, even they didn't really pose any threat inside the box, and it felt like Roma needed to score a screamer to get on the scoresheet; it was problematic. When you hold your opposition to zero shots in the second half, and you still can't score a goal, that's on their ability to convert. You can't blame Fonseca; it is entirely down to the fact that they couldn't finish they couldn't get into those spaces, and Juventus defensively did a good job, but Roma did not give themselves a serious chance to score throughout the entire second half they had scoring opportunities, but none of them seemed realistically like they were going to find the back of the net. In terms of the way Roma have played in this game versus kind of the way they played in against the other big teams, this is a much-improved performance, but it's frustrating was the game was there for them; they could have got it back into it, and they could have won it if they provided just a little bit more of a threat inside the box Roma were the better team, and they dominated for the majority of the game and still came up short. They did everything except score; it is the one thing that provided the most frustration they caught Juventus on a bad day and couldn't make me pay for it.
Moment Symbolizes who Ronaldo is Post-Prime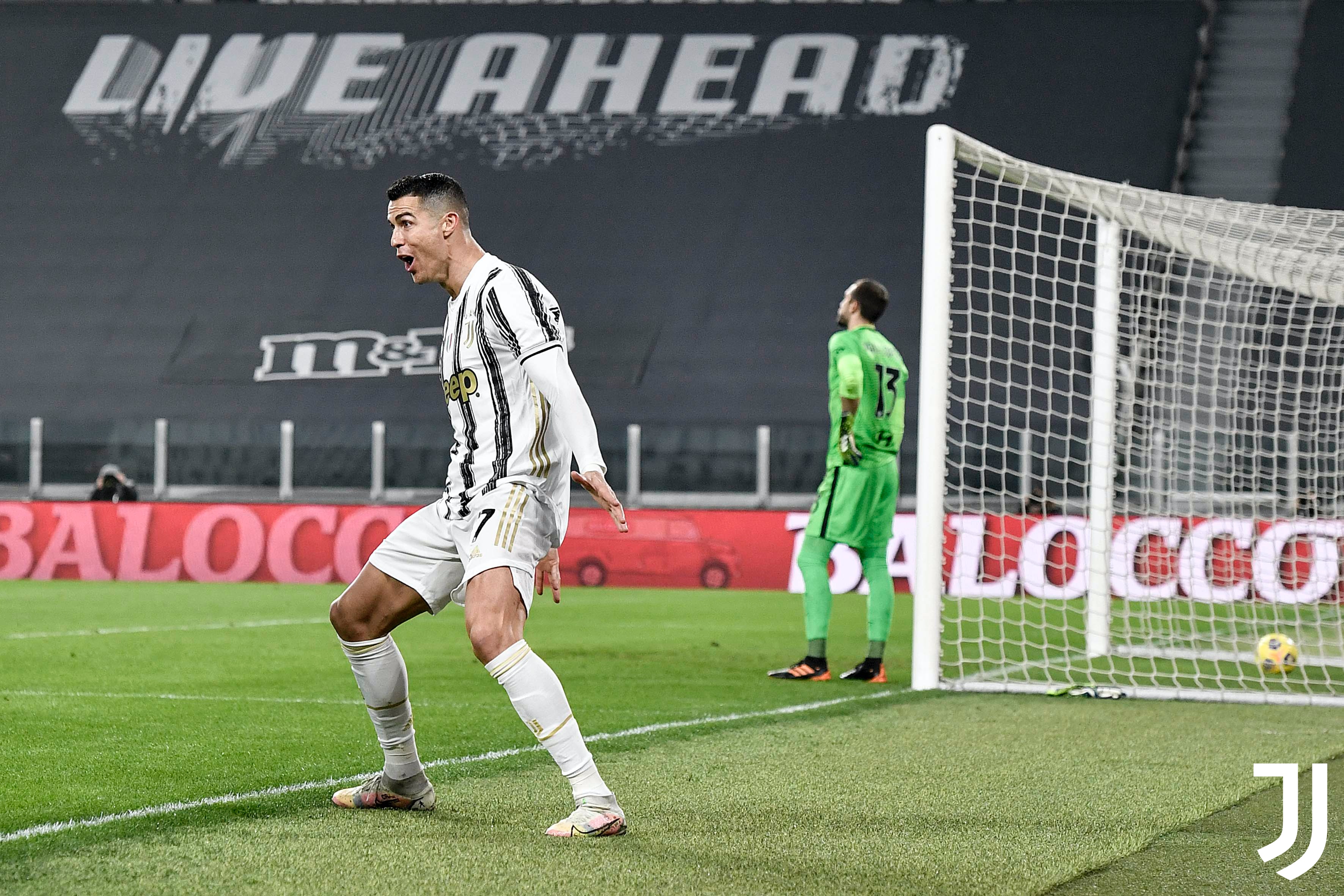 Cristiano Ronaldo, in my opinion, is the most gifted goal scorer in football history. I don't consider him the most complete, but he certainly is my choice in terms of the most natural scorer of all time. However, I want to remind people Real Madrid Cristiano Ronaldo is the best version in his entire career. When he was at Madrid at the Santiago Bernabeu, he was a problem for everyone. You can argue during that time. Most years, Leo Messi was still better but realistically speaking, there's never been a better player at his position than that guy in Madrid during that era. However, his last season the Madrid was not spectacular; it was still very good, even world-class, but it wasn't above human comprehension. He wasn't out of his prime yet, but he wasn't far off yet. His first year at Juventus was his best season in Italy and was Cristiano Ronaldo's final prime year. Last season it was complete and utter inconsistency with stretches of brilliance. This season it's going to step even further; he significantly stretches of brilliance; this version of Cristiano Ronaldo has world-class moments that, in the long run, are very influential in the games he's a part of. He's still probably making my team of the season, but only because those moments are so incredible. Last night against Roma, he got himself in position and delivered a brilliant finish in the opening 15 minutes; it is all that Juventus needed. As crazy as maybe that's all, Cristiano Ronaldo did last night didn't have a great game outside of the goal. He was relatively poor. You have to respect and understand that the basis for who Cristiano Ronaldo is. He'll have games that he is world-class, and occasionally he could go a run of games that he can display that for the most part, his brilliance comes down to moments; those moments often come in crucial points, but his performance against Roma symbolizes the player he is today. He's still world-class, but he's only hanging on to it for so long. He is no longer a top-five or a top-10 player for that matter; you could even argue he's not even in the top 15. He's still world-class on his day, and he still has moments of absolute brilliance, but he's not the guy who's going to carry a team anymore. You can say that's slight or negative on Ronaldo, but here's the most significant point here is the moments that he puts together often come in really crucial part the games a lot of the times he's the reason Juventus are winning, not because he's world-class for 90 minutes but because he has a couple of moments of the game where he shows his incredible ability highlighting his longevity of football. Cristiano Ronaldo is still better than most people in the world. He may not be in that tier he used to be in, but he still supported when he comes up with these big moments. Cristiano Ronaldo had that go last night, and that's all he needed to do, and a lot of games he has that moment, and Juventus can, for the most part, carry it out until the end. Sometimes it's one moment, sometimes its five moments; instead of trying to hold him to the expectation that he is still a top 5 player in the world, we should really be celebrating what Cristiano Ronaldo is at this point there's going to be a time or Cristiano Ronaldo, and Leo Messi doesn't play anymore that's going to be a heartbreaking moment for football fans and even though Cristiano Ronaldo is not capable of putting consistent performances together very often when he has his moments. Again he's not playing great for a full 90 minutes all that usually he has a lot of good performances, but he doesn't get to that great level very often outside of those moments that can't be matched. This shouldn't be something we should criticize him for; however, we should celebrate for what he still provides even if they only come in moments, and the way he played last night in the first 13 minutes shows who Cristiano Ronaldo is in the later stages his career. Still brilliant, but the observation I've seen is his greatness comes from moments more than it comes from consistency. It worked last night. Ronaldo had a world-class moment, and that was all that was required; he won the game because, for a split second, he turns back the clock even if it was only for a short moment. Of time it still was that moment that put Roma in checkmate.
Top Priority: Emil Audero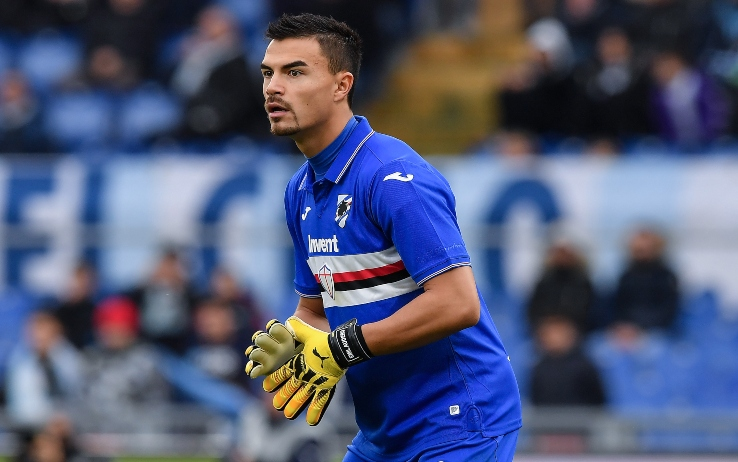 Roma have flirted with the idea of trying to sign a goalkeeper in the summer. Pau Lopez and Antonio Mirante just have not been good enough at this position. Roma needs a stable goalkeeper to keep them in games, making those big saves and big moments. It's not to say Lopez isn't capable of having moments, but he can't do it consistently, and he makes far too many mistakes. It looked like Roma maybe doesn't need to go out and get a goalkeeper, but inevitably his clear they do; we have to have this conversation once again. It looked like Roma we're not going to be in the market for a goalkeeper this summer. However, after Saturday, Roma need to reopen that discussion. Lopez's positioning was inferior on the Ronaldo strike. This doesn't take anything away from Cristiano Ronaldo and how he hit it, but with all being said, he has to do better on that. It was just a very disappointing display from the Spaniard. Unfortunately, I've seen enough of it. Roma will need to go after a goalkeeper this summer. The whole boys Roma can look at their other needs because there are a few other things that run would like to upgrade even though they have a strong team. Now goalkeeper seemly is going to be something they're going to have to look at. The priority should be Emil audero; he would be my Top Choice not only because of qualities age for because of price. The Sampdoria keeper is likely to go at a smaller price, which would give Roma the luxury of signing someone perfect has to experience in Italian football but not burn their entire Budget on it. I would also throw Marco di Silvestri Juan Musso into that class, but given the situation, Emil audero seems like the right choice for the Romans. He has Sampdoria in the top 12 this season, and they have massively overachieved at least how they started the campaign. He is come up and practically every big game and would be a perfect solution to the goalkeeping issues. My speculation would cost Roma about 20 to 25 million considering what some of the other options would go for Emil audero is a match made in heaven for Roma. There are no two ways about it. Roma needs a goalkeeper, and he would be my preference. I would already make plans to try to pull this deal off. I would be talking with agents and representatives about his availability and how much it would cost. It is so clear now Roman need another goalkeeper. Roma should not have to spend a fortune we know Emil audero can play; he's played in Serie A and has been one of the most underrated goalkeepers this season; the mission is clear Roma just have to figure out a way to pull it off, then Roma can go after other targets for their other names getting in a fantastic goalkeeper will make things a lot easier there's nothing more complicated than winning games when your goalkeeper is put in your team in harm's way we've seen enough Roma got to get this done.