Gianluca Mancini Masterclass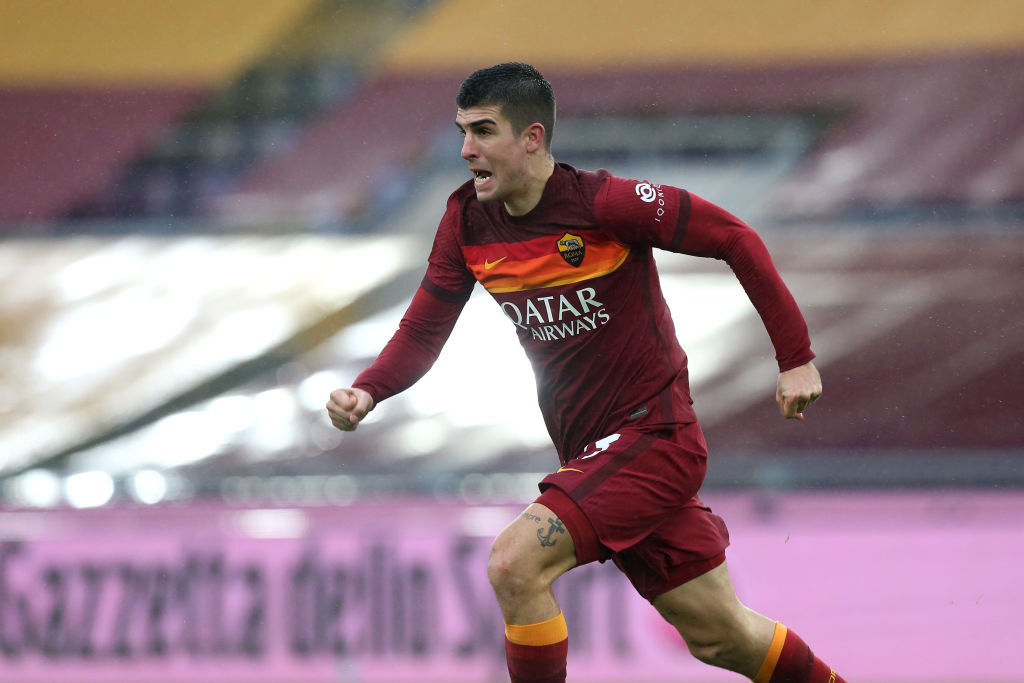 Gianluca Mancini was the definition of a warrior yesterday afternoon. He provided so much defensively and neutralized the most significant threat. even though Lopez did play very well last night, Roma has had somewhat of an issue with mistakes or errors coming from the goalkeeping position. To a certain extent put added pressure on the center-backs to perform at a high level. Roma center backs have been pretty spectacular this season; they aren't highlighted as much as they could be because of the number of mistakes coming from the goalkeeper, but they have been nothing short of sensational. Roma was without Chris Smalling for the second consecutive game, and Max Kumbulla was out as well. Yesterday Roma lined up with Gianluca Mancini, Rodger Ibanez, and Bryan cristante. As a unit, they did really well udinese did not register a shot on goal in the first half and had a very insufficient amount of chances throughout the game. That wasn't because they don't have the creativity or the players to provide some threat. Remember, udinese came into this game unbeaten in their last five games they were riding high, and we're within touching distance of the top 10. Rodrigo de Paul has had an excellent season, one of the best midfielders in the league. He has been on an incredible hot streak as of light, really proving to be very important udinese getting on the Run of form. However, yesterday afternoon he met Gianluca Mancini and could not get anything going. The Talented midfielder only had one shot the entire length of the game. Gianluca Mancini took him out of his rhythm, which basically killed the creativity coming from udinese. Udinese is a type of team that runs through the Midfield, usually goes through Rodrigo de Paul; that's not to say they don't have other important players, but if their star is taken out of the game or neutralized, it makes it incredibly difficult for anyone at to get something going. It was more than just that it was more than Gianluca Mancini made him miserable couldn't get anything going tried to attack Roma in several different ways, but every single time, he was stopped in his tracks by Gianluca Mancini. One of the best defensive performances we have seen this season. If he keeps this up he could negotiate himself into the team of the season. It is unclear whether or not that will happen, but he has been really spectacular at least the last couple of weeks and is only continuing to perform. His performances are going trending upwards. Defensively he pocketed every attacker that came in his area, counterbalancing them. When it comes to Roma his defense, he is the first one on the team suit; he does so much he does not get the credit that he may be deserved, but he is incredibly productive, and he has been ever since his first game with Roma when he made that move from Atalanta for a measly 12 million two summers ago. If you look at what they have done with him and how he had progressed, it's in one of Roma's best bargains of the last couple of seasons. He continues to justify his place among Italy's Elites with another outstanding performance where he put udinese in Checkmate. In the attacking sense, he scored a couple of goals this season, and he supplied the cross into Jordan veretout to give Roma the opening goal. His defensive performance was just Gladiator like while he also contributed in the attack, even though it was minimal, it just shows how productive he can be. Gianluca Mancini played a perfect game; there wasn't one flaw or negative thing that could be said about the performance; this was perfect certainly one of the best defensive performances we have seen this season; he was just on a different level. He provides something different from Rodger Ibanez, the Brazilian attacks like an animal; he's very physical, where Gianluca Mancini is very calculated. Unfortunately for Rodrigo de Paul, he's played right into his hands would put all the momentum into Roma. Roma DePaul struggled from the first minute of the game; it was a world-class defensive masterclass; it's hard to remember a more efficient yet calculated defensive performance this season. He didn't step a foot wrong; he was absolutely out of this world.
Udinese Struggle but Shouldn't lose hope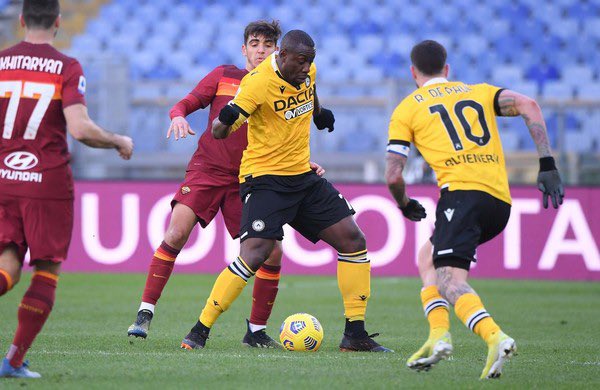 Udinese got wrecked by Roma in 25 minutes on Sunday morning. It obviously was not ideal for the club they were playing with such good form, and you would have thought they would put together a better performance. In fairness, though, Roma is the only unbeaten team at home in Italian football. They have more points at the Stadio Olimpico than any other team has at their home stadium. It's never easy to go to Roma and beat them at the with or without fans. Last season they managed to do so as udinese did end up getting points, but that is rare. In their last 20 meetings, udinese has been victorious twice, so there was a certain level of complications and trying to do that this season. Roma has been the biggest overachievers in the league this season and has dealt with everyone outside of the top six, so the possibility of udinese going taking points was already at a considerable disadvantage. Udinese had a point of attack of how they would go about winning the game, but Gianluca Mancini took out their best player, making him mutually invisible in the Midfield, and they could not recover. They came into the game with an unbelievable form with no losses in the last five games. An imposing Run form, unfortunately, things did not go well for them yesterday; however, udinese does not have a reason to panic. They're obviously not going to get relegated, and they still probably have Ambitions of trying to get into the top 10, but for the most part, safety is their number one priority. However, a top-10 finish for Udinesse would be something special and still have a chance to conquer that. They are seven points in the top 10, so losing last night didn't help, but they're still in great form, and it was just a minor hiccup. I expect them to rebound and get back in business.
Jordan Veretout Shows Importance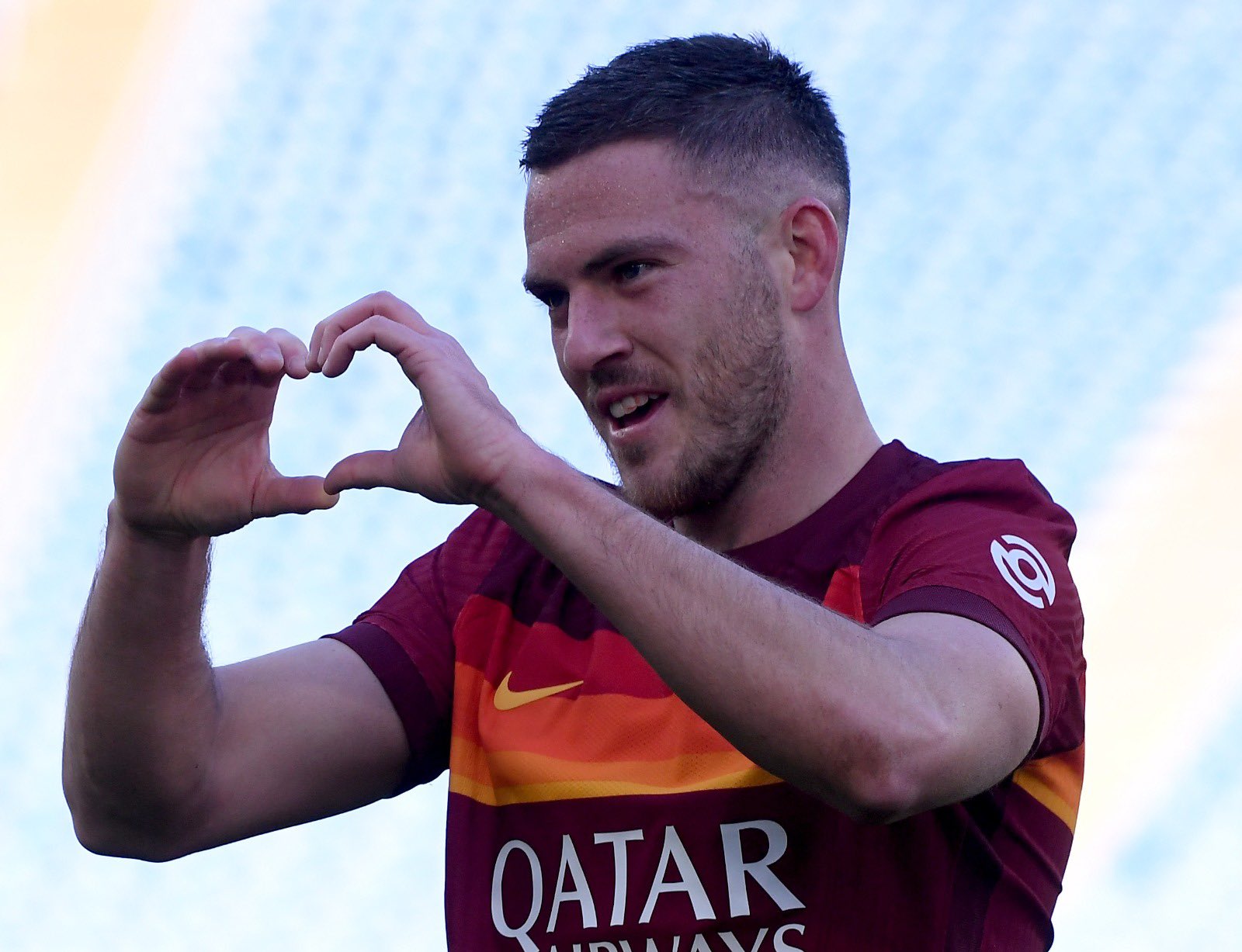 Jordan veretout has become one of the most underrated midfielders in Italian football. He played a very influential role enroll my being able to dominate udinese as much as they did. The French midfielder does not seem to be respected and given the credit that he should do. There is a very divided argument within the Roma fan base regarding Jordan veretout, based on what I said already. I think it's quite clear which side of that argument I sit on. Jordan veretout was my player of the season during the last campaign, and when I think about this Roma team, especially the Midfield, he's almost Irreplaceable there. Roma will certainly go out there and try to upgrade their team as much as possible in the summer. The French midfielder should, without question, still be a key part of this team next season. I understand some of the criticism to a certain extent; he doesn't drop back as much as he maybe should, and sometimes he pushes too far forward, which allows a gap in the Midfield, and I certainly understand the frustration with that. However, the game in and game out, he is providing some kind of spark. His movement can be looked at as negative but is also positive; his decision to push forward yesterday afternoon led to the opening goal. When the ball came in from Gianluca Mancini, the midfielder was already was pushing to get into the right place at the right moment. The entire reason that happened is he pushed forward heavily in the lead-up to the play; this allowed him to create space to get into the right situation to head home a superb finish. He provides a different layer to the attack, especially when he presses high up and gets in that space; he also has defensive capabilities and may not be his biggest strength but has shown to be able to contribute in that area. His ability to convert an open Play is also something that goes under the radar when he has the ball in the Midfield and space to operate. He is a big part of why Roma has been such an impressive counter-attacking team. I'm not saying he's world-class, and I'm not saying he deserves to be in the team of the season, but he provides something that helps Roma in a lot of big spots. Obviously, Roma struggle in the big games, but for the most part, Jordan is contributing in practically every game. He has come a long way from his days at Aston Villa all the way to his time spent at Fiorentina before making a move to Roma. he is the highest-scoring midfielder in the league since he has joined Roma. In contrast, a lot of them have come from the penalty spot; he is scoring 50% of his goal from open play. He has an exceptional vision; he reads the game exceptionally well has great instincts, the true definition of the box-to-box midfielder. Last season he was one of the 20 best players in the league, and this season he is probably in that same range. As I said, he's probably not making the team of the season, but he is making a legitimate impact in the capital. He has progressed massively since he joined Roma 2 years ago. He has all the skills, ability, and intelligence to be a sensational product of Roma's Midfield. Certainly one of the most underrated players in the league, not just this season but in the general sense. he was exceptional yesterday; he scored a great goal to start things off for Roma, scores from the spot to get a second goal, and assisted Lorenzo Pellegrini his goal even though it was wrongfully taken away it still highlights the impact he had yesterday. He is a type of player that does not play a very athletic or sexy position, but he makes those runs his ability; his movement without the ball is a unique asset as he is one of of the and how he plays the game is incredibly important to Roma his performance against udinese was just a quiet reminder of how important he can be to this Roma team.
Paulo Foncesca's Overarching Roma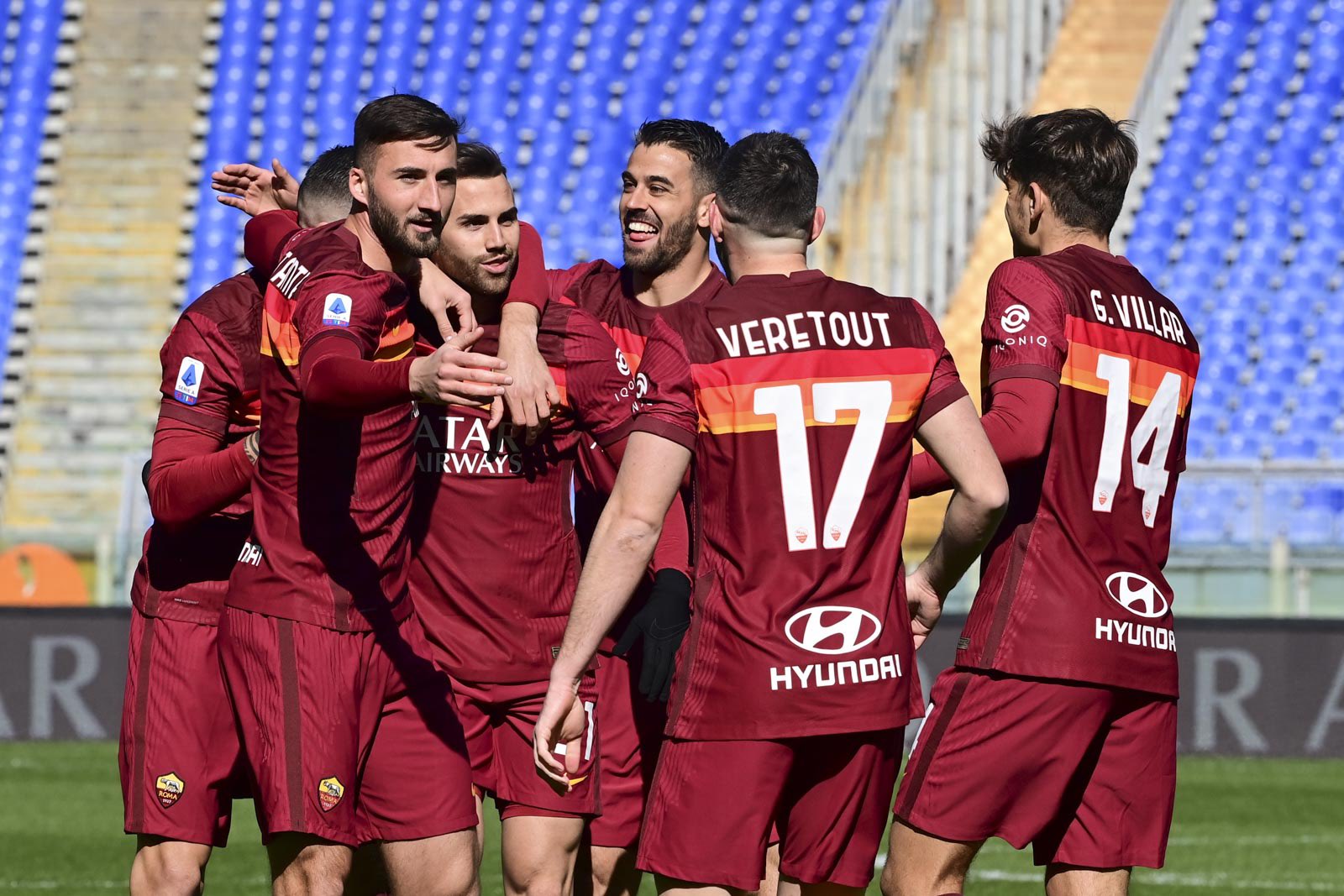 Roma's biggest issue this season has been their ability to perform in the big games. That is not going to go away, and it's going to continue to come up until they no longer suffer in the way they have this season. However, I think it would be insensitive to completely dismiss the fact that this Roma team has been great overachievers this season. Getting past udinese so easily, a team that was an excellent form going into the game, this continues to highlight that fact. Roma has a talented team; there's no doubt about that. However, considering the Squad they are significantly less talented than many of the teams fighting for the Champions League places this season. If they were evaluating them on paper, this Roma team should not be anywhere near the top four. This is a 6 place or 7th place team on paper, and even though they have vastly sold themselves short in the big games. Those are the only game in which Roma has dropped points. Roma is a team that typically would struggle with teams like udinese, Hellas Verona Fiorentina Bologna, and others they have picked up maximum points everywhere else. Even though it is incredibly frustrating, Paulo Fonseca has actually done an exceptional job with this team. Considering the limited expectations about this Roma team, he has made Roma into Italian football's biggest overachievers. Roma is in third place right now, only six points from 2nd place and only seven from the top of the table. Roma will not win the title, and if you're talking about in the title race, they're still frauds in the title race but considering all the expectation or lack of expectation going into the season and how well this team has done, this Roma team should not be in the top three that much is clear. Paulo Fonseca has overachieved with this team. Roma will be in the Champions League next season, and based on the Squad Champions league seemed like a pipe dream at the beginning of the season. Dealing with udinese with no difficulty whatsoever highlights how much they have improved in that aspect this season. Obviously, winning games against the big teams is still a problem. It's going to continue to be a problem until things start changing in that area; however, they have overachieved and improved more than any other team this season, and this has been without Nicolo zaniolo all season; this hasn't been a perfect season for Roma; there's obviously the controversy with Dzeko and some of the other things in the background but considering the structure of the way Roma operated this season they have overachieved to a significant degree udinese has some really good pieces. They were playing great football; coming into this game, Roma made them look like a relegation side showing the improvements of what Roma has done this season.