Roma is coming off a very one-sided victory against udinese as they bounce back and look very strong, especially in the first half. The result was earned mostly because it gave Roma a sense of momentum heading into a much important game on Thursday. That's right European football is back; it has officially returned as the champions league, and Europa League matches kick off this week. Roma was drawn with SC Braga in the round of 32. Roma is still viewed as one of the favorites to win the competition well; they must show you who they are in this matchup. Roma will travel to Portugal in the first leg of this tie. Both Roma and Braga, while having very impressive Seasons, could say both of these teams have overachieved, and their respective leagues both are in good form and are expected to be a battle. The talent Advantage lies with Roma, but Braga has a Home Advantage for the first game. Roma is coming to this as the favorites and has a personal connection as Paulo Fonseca won his first trophy as a manager with Braga at the beginning of his career. You would expect him to have some idea of how to break them down. Roma does have more talent and a personal connection, which makes them slight favorites. Will Roma go to Portugal and leave with an advantage, or will Braga pull off an upset at home? We will find all that and more when Roma and Braga battle in the round of 32. The Knockout starts now.
A.S Roma Form and Lineup WLWWL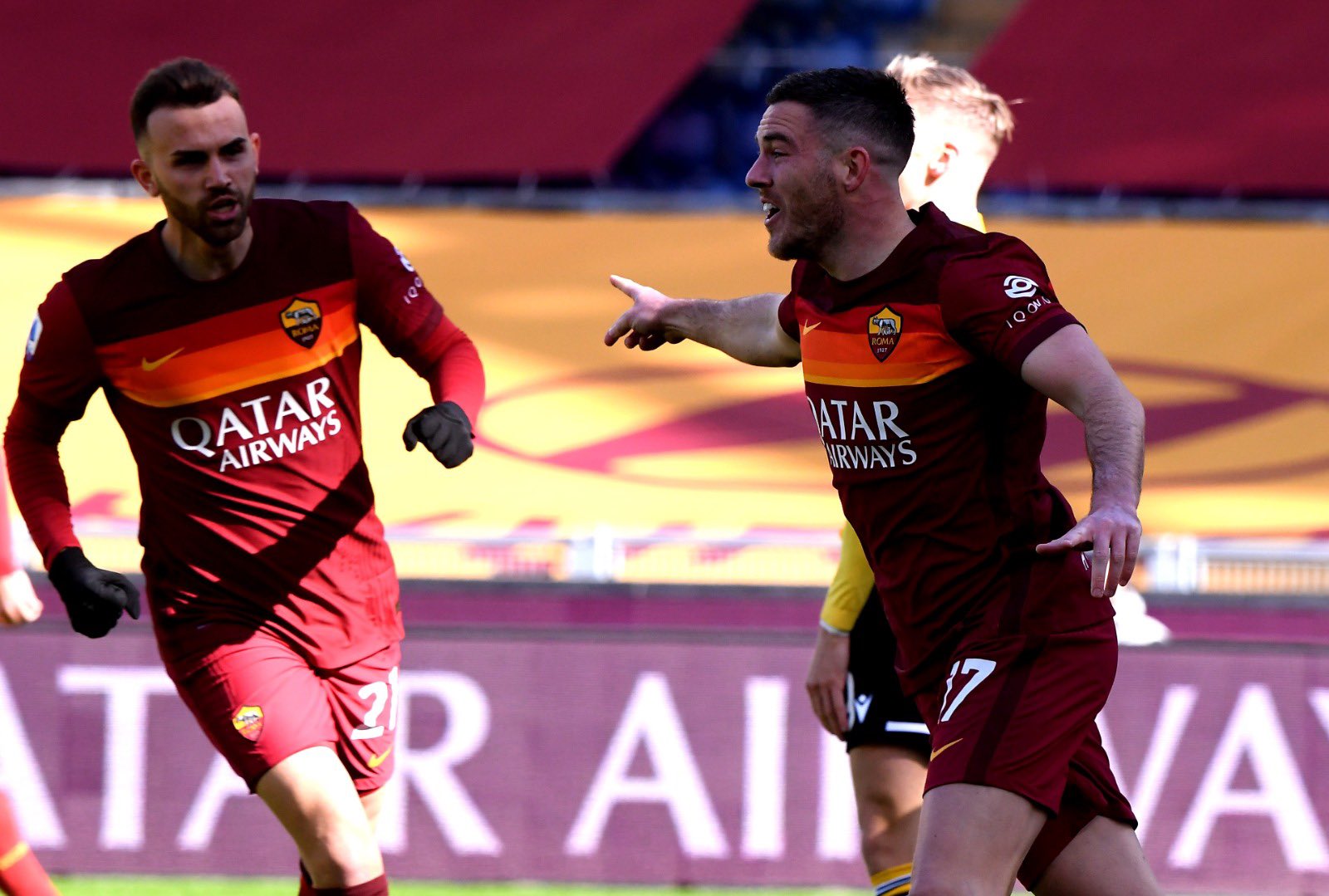 During the Europa League group stage, Roma operated with a very different team than the one that was starting in the league games. Given that it's now a knockout competition and Roma want to make their mark, I think it's highly likely that Roma will operate with not maybe full-strength but a very strong side. In goal for Roma probably will be Pau Lopez. Roma's three center-backs should be similar to what we saw in The Weekend. Consisting of Rodger Ibanez on the left Gianluca Mancini on the right, and Bryan cristante centrally with Chris Smalling and Max Kumbulla. The wing-backs should remain unchanged, with Leo spinazzola on one side and Rick karsdorp on the other. We could see a slight adjustment in the defensive Midfield with Diawara getting a start as he has most of the Europa League so far; there's no reason he could change that necessarily; even though he's not starting League games, he has done well in the Europa League, so I believe Paulo Fonseca will give him the nod. Then alongside him should Jordan veretout, who is coming off a brace at the weekend. Gonzalo Villar could contend with starting over one of them, but considering the situation, I think it's likely he comes off the bench. In the attacking, Midfield Roma has to go with their Heavy Hitters with henrikh Mkhitaryan on one side and Lorenzo Pellegrini on the other. Stephan El Shaarawy and Pedro Rodriguez will both be available, but I think it's in the team's best interest to keep them on the bench. El Shaarawy has only been with the team for a short time, and it could be a risk starting him in this game, but I suspect he will make his debut on Thursday. bojar mayoral does have three goals in this competition so far, but considering he is Roma's starting striker in the league, I think we could see edin Dzeko get a start in the Europa League that one's a little hard to tell at the moment. Suppose we're going to look at one player to make a huge impact in this game. In that case, I think it's Gianluca Mancini what he did to Rodrigo de Paul over the weekend; if he can repeat that against Ricardo Horta, Roma will have a massive chance to create separation in the first leg.
Manager: Paulo Fonseca 
AS Roma Projected Lineup (3-4-2-1): Lopez; Mancini, Cristante, Ibanez; Karsdorp, Veretout, Diawara, Spinazzola; Pellagrini, Mkhitaryan; Dzeko
Braga Lineups and Roma WDWWW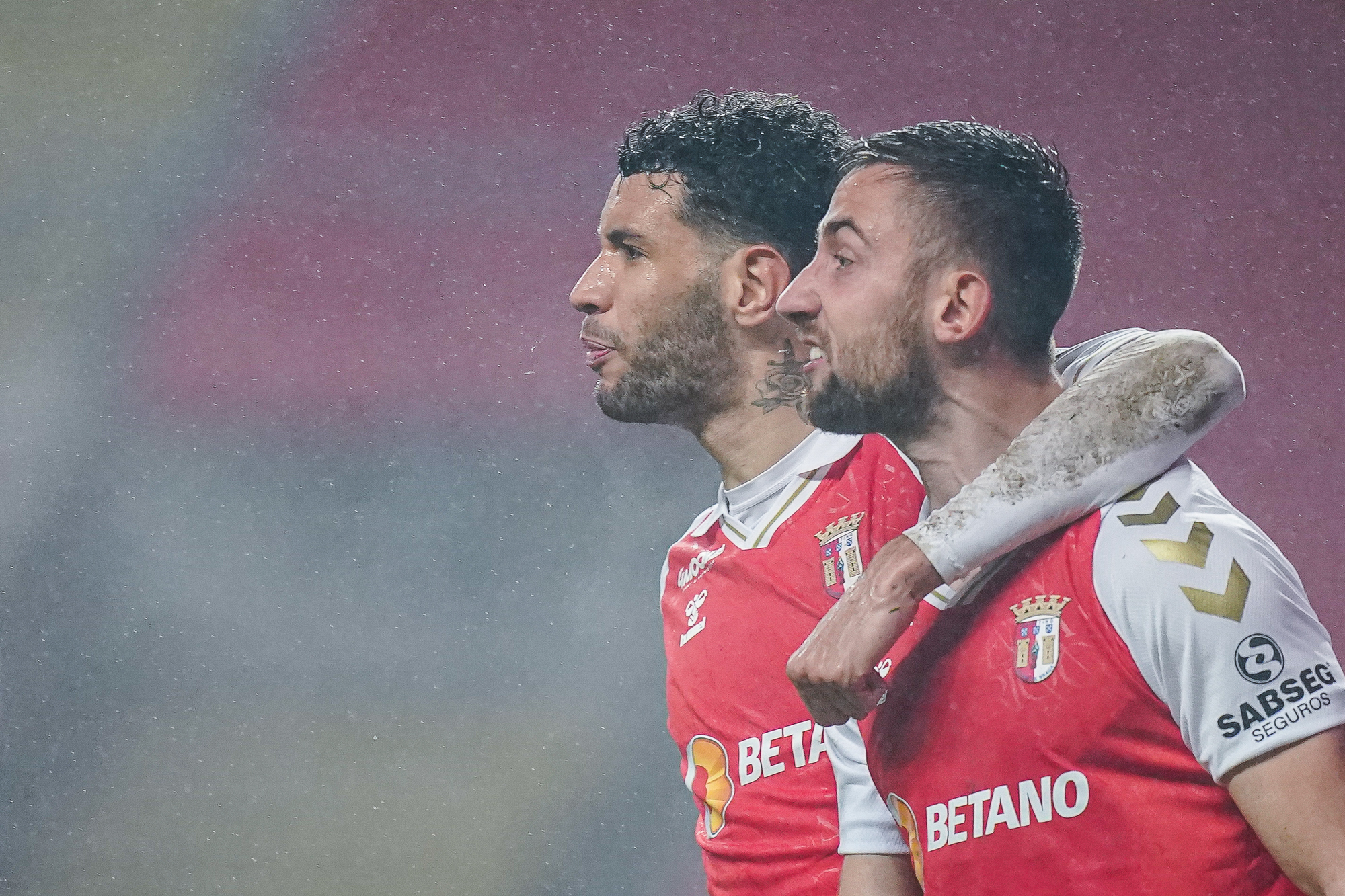 The host's SC Braga is having a very productive season both in the Portuguese league and in Europe. In Portugal, they have been the most impressive team this season; they have massively overachieved their expectations at the start of the season. They currently sit in the table with 40 points, just one point behind FC Porto for second place, but there is a bit of an of the distance between themselves and Sporting, who seemingly are running away with the league title. They made it to a cup final this season, but Porto beats them; nonetheless, it has shown their progression and looking like a solid team and someone that maybe can give Roma some problems in this tie. in the Europa League, they finished second in their group with only losing one game after finishing on level points with Leicester City. They come into the game with great form, unbeaten in their last five they are at home for this match as they should feel confident at the very least putting up a performance. They use the same formation as Roma as they operate out of the 3421 formation. Braga do have some significant absentees as they will be without Francesco Mora, center-back David Carmo forward Ruiz Fonte and could be without Andre Castro, and Lori Medeiros; three of the players that are likely to miss out on the game have played significant time for them this puts them at a slight disadvantage, but they still have their best player and Richard Horta who will prove to be very important and what happens in these two games. That's the one to look out for, as we could be in for a very enticing matchup.
Manager: Carlos Carvalhal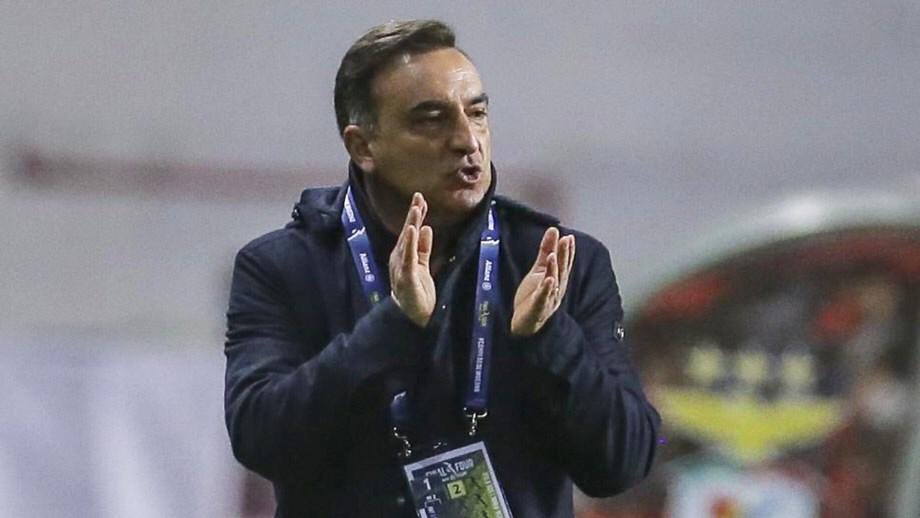 Braga Predicted XI (3-4-2-1): Matheus, Vitor Tormena, Raul Silva, Cristian Borja, Ricardo Esgaio, Ali Elmusrati, Joao Novais, Galeno, Ricardo Horta, Fransergio, Abel Ruiz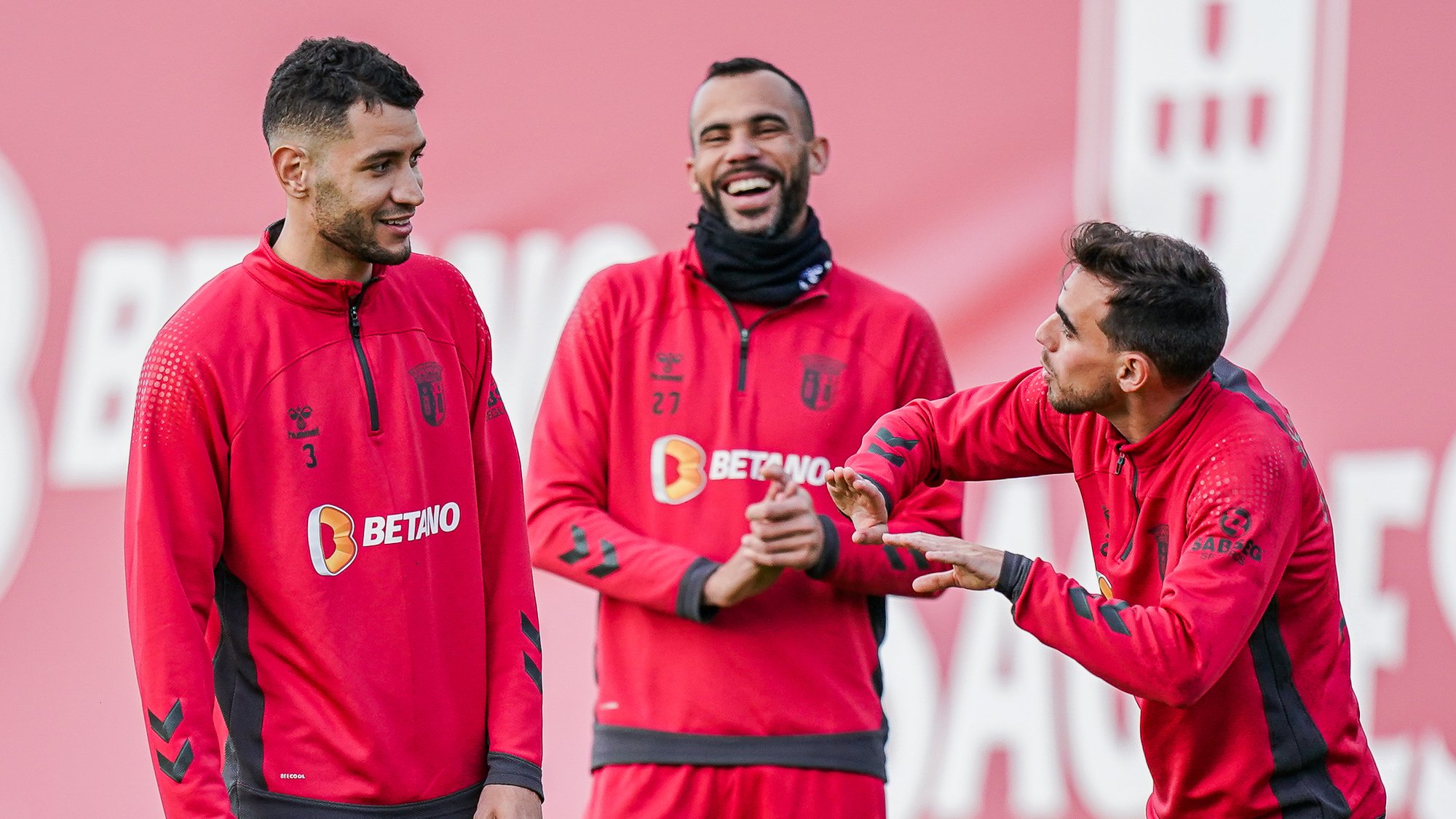 Keys to the Game 
Finish Chances 

Continue form  

Service Horta 
There's no hiding the fact that Braga is The Underdogs; even though this could be a very tight match up Roma have the advantage is across the board. Roma's coach Paulo Fonseca used coach SC Braga many years ago even to Lead them to a trophy. He will have some indication of how to break this team down, which is why SC Braga must do what they can to take advantage of the opportunities given to them. SC Braga is unbeaten in their last five games and only has one loss in Europe this season. They should give them confidence on top of the fact that they're at home. Still, also that could be a nerve-racking situation, and an Away goal could be very costly because Roma is unbeaten at home in all competition if SC Braga allowed Roma to get too many away goals, it could be slightly problematic so, on the one hand, SC Braga must be careful. Still, they also should feel confident about how they can perform in their home stadium; however, there are consequences to the number of goals they concede, so it is very challenging. They must continue their strong form, and even if they go down, they must fight put in a great performance to give them at least a little bit of optimism that they can take into the second game; this is incredibly vital along with defending at a high-level Roma can't walk away with two away goals because if that happens, it's already over. It is highly expected that Rome will have the bulk of The Possession and have the majority of the chances meaning SC Braga, who I think will create enough, will have limited chances, not to say that they won't have a fair amount. Still, it will be significantly less than will Roma bring to the table; because of this they must take advantage of the possession that they have and convert their chances and test Roma in any way possible when they have the ball. Suppose Roma dominates possession and has twice as many chances that Braga they'll have to convert the ones they have, which could be very difficult considering the Roma backline's strength. They need to find a way to hit the back of the neck. The most dangerous asset they have for that is Ricardo Horta; he is the team's top scorer this season and is their most dynamic and explosive player. He has 11 goals in all competitions and almost certainly needs to add one in this match if they're going to have a chance to beat Roma over two legs. To have success, he needs to be serviced by his teammates; give him every opportunity that you can pounder if he is taken out of the game. Supply him in dangerous areas; if their the ability to do these things, they can keep themselves within distance for the second like it will be a challenge, but Braga can at least apply the pressure on Roma.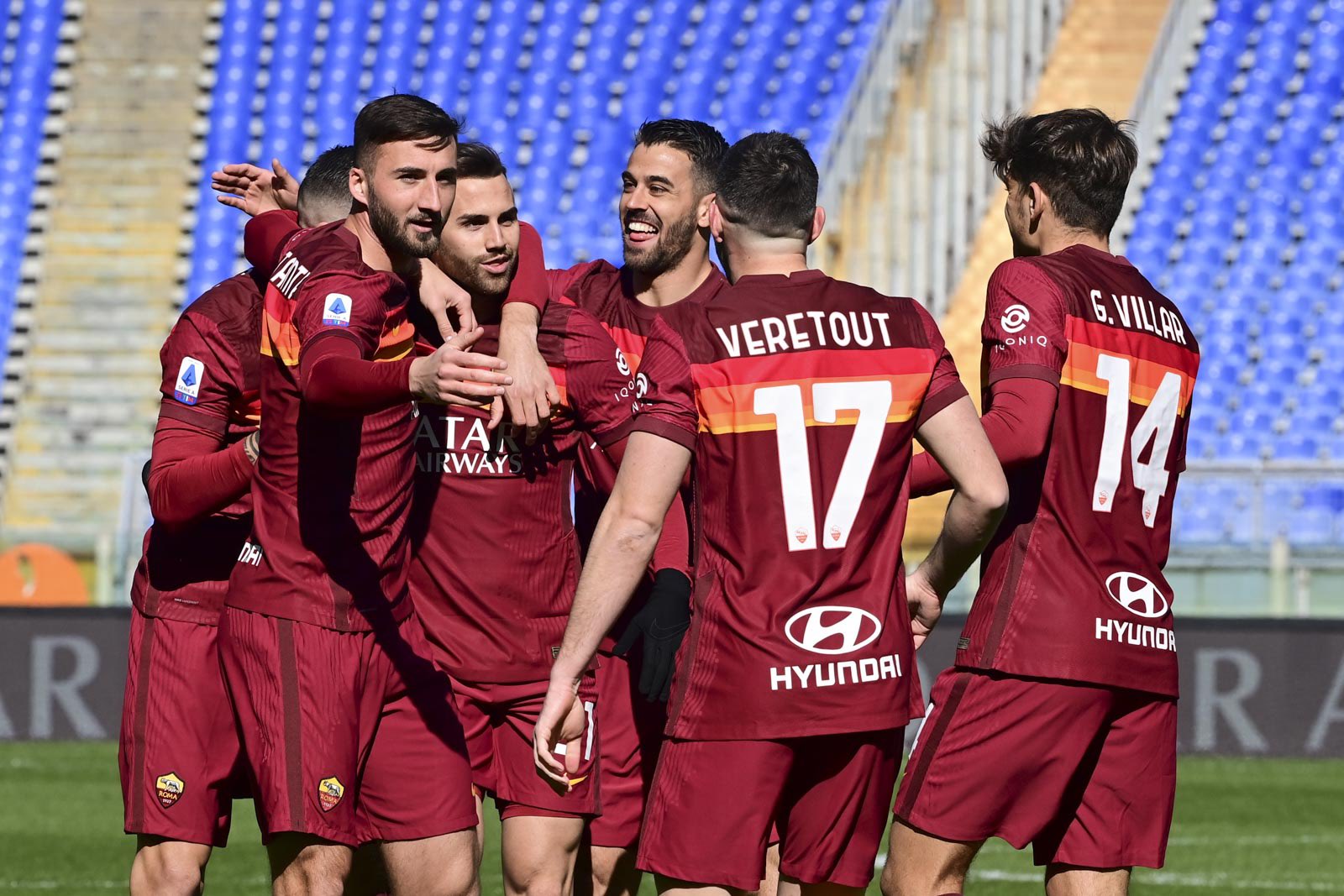 Neutralize Horta with Mancini and Ibanez 

Win midfield battle both defensive and attacking 

Expolit backline with Versatile Wingbacks 
Roma is the favorite in this game and should feel good about their opportunity to create enough separation where it's almost impossible. They are the away team first, which gives them a huge advantage going forward; considering that away goals can mean an awful lot in these types of situations, they must use this to their advantage. Away goals will determine the entire complexion of the tie. Even though Roma are comfortable at home and on beating the season, the away team gives them the advantage because of what they can do with away goals. Roma knows how good they are at home if you just look at the numbers, the small number of goals they can see there and the point they pick up there not just in the league but in all competitions they have not lost there this season I'll Roma need to do is get an away goal and win the game if they're able to do those two things they should have no problem closing it out at the Stadio Olimpico in a week they have to execute before that can happen though there are a few things that must occur for them to achieve this. Gianluca Mancini neutralized Rodrigo De Paul in their match on the weekend; if he can repeat it and take out SC Braga's best player, the mountain will be certainly too big to climb. Roma will not underestimate their opponents, but if they take out Richard Horta from the game, neutralize him make him invisible, it's hard to imagine they'll be able to turn this without him being effective; he must be effective if Roma takes him out with either Mancini or Ibanez its a basically checkmate. Braga has some nice players that can be effective, but without that impact that he brings weekly, it could be trouble for the host, which will go heavily into Roma's favor. Winning the Midfield battle could dictate everything. Considering what they can bring from both the Midfield and the attack, it will cause major damage. Mkhitaryan is having one of the best seasons of his career alongside Lorenzo Pellegrini, who has been very effective in a more attacking sense than you look in the defensive Midfield with whoever Roma puts their next to Jordan veretout, who is coming off a sensational performance on the weekend. Roma can play him with Gonzalo Villar or Diawara; they have significant upgrades in the attacking Midfield and the defensive Midfield; this allows them to go on a Counterattack potentially, and when they're on the counter, they're really hard to stop. if they dominate, the Midfield Braga won't stand much of a chance against a Roma attack that is ruthless. The wing-backs play a very important value in this as well. Considering the speed and athleticism of both Leo spinazzola and Rick karsdorp, they can get into those spaces, potentially exposing gaps in the defense, then the Roma attack can do the rest.
.
Roma's Gianluca Mancini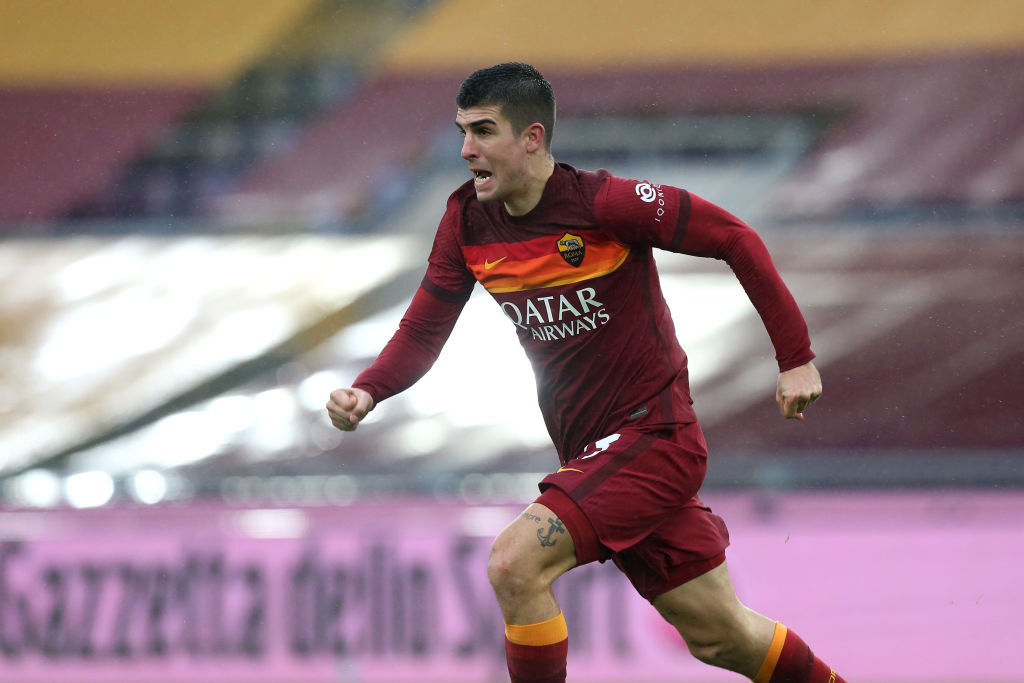 Braga's Riccardo Horta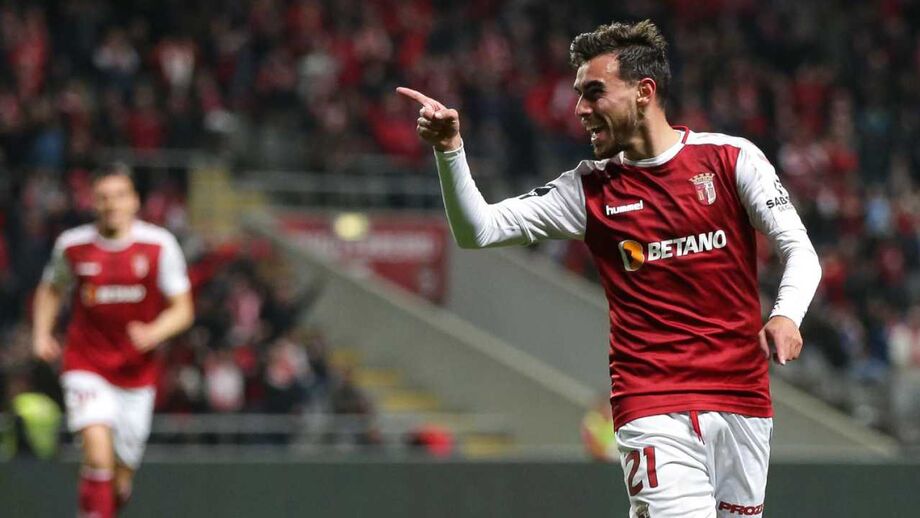 Prediction: Roma 3-1

This match could go one or two ways a tough battle that sees Roma win narrowly or perhaps a high-scoring draw, and then on the other side, they could crush them. Roma has all the momentum and talent and has advantages all over the place. Braga is a tough team, so I think I'm going to give them the benefit of the doubt; my guess is Richard Horta has a quiet game and will be neutralized by either Mancini or Ibanez. Still, he'll get one moment and score, but it will not be enough. I think Roma will play similarly to how they were this weekend, score three goals, and take three away goals into the second leg at the Stadio Olompico it will be tough. Still, there's no reason why Roma shouldn't be able to take care of them on Thursday as they look to make a statement in the Europa League showing that they're no joke
Match Details
Date: Thursday February 18th 
Venue: Braga Municipal Stadium
Kickoff:11:55AM (USA) 6:55PM (ENG), 7:55PM (ITA)
TV Broadcast: CBS ALL ACCESS