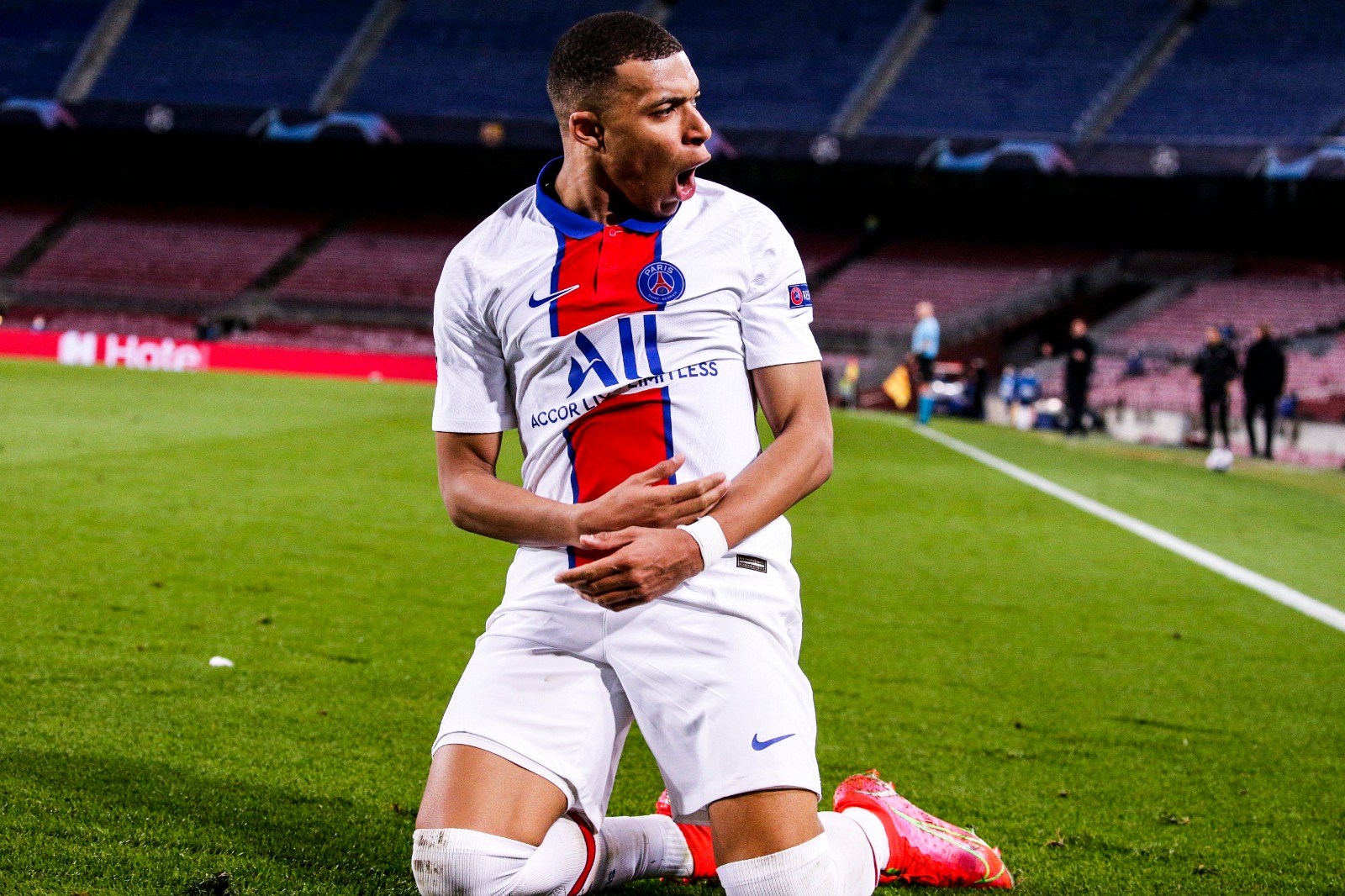 Before anyone knew who he was, he was a hidden talent inside of France he hadn't been introduced to the world yet. He was a youth product of AS Monaco; there always was something special with him he was very noticeable very early. An old youth coach and this to say about him. "you could tell he was different. Kylian could do much more than the other children. His dribbling was already fantastic, and he was much faster than the others. He was the best player I've ever seen in 15 years coaching here. In Paris, there are many talents, but I'd never seen a talent like him. He was what we call a 'crack' When he was just 11 years old, Real Madrid, Chelsea, Liverpool, Manchester City, and Bayern Munich all were interested in signing the young prodigy. He even visited Real Madrid and played in a Youth match for Chelsea; he chose to stay home at Monaco, a place in which he made a name for himself before the world was officially introduced to him. On 2 December 2015, in a 1–1 Ligue 1 home draw against SM Caen, He became Monaco's youngest-ever first-team player aged 16 years and 347 days, breaking Thierry Henry's record set 21 years then later that season, he became Monaco's youngest goal scorer ever. During his first full season at Monaco, he was part of a strong Monaco team that took down PSG for the league title losing only three games all season and went all the way to the Semi-Final of the Champions league Mbappe contributed with 26 goals the team's second-highest goal scorer that season. He was an animal in that campaign, scoring against Man City Dortmund and Juventus coming up big in knockout games, which he struggled with intensely when he moved to Paris the next season. Monaco sold off their entire team after that Thomas Lemar to Atletico, Benjamin Mendy to Man City, Bakayoko to Chelsea (Now at Napoli), Bernardo Silva to Man City, Fabiano to Liverpool, Allan Saint-Maximin to Nice, Valère Germain to Marseille. Finally, Kylian Mbappe to PSG broke the bank paying 185 Million to pair him alongside Neymar, one of the best three players in the world who they just brought for 222 Million.
Suffocated In Knockout stage with PSG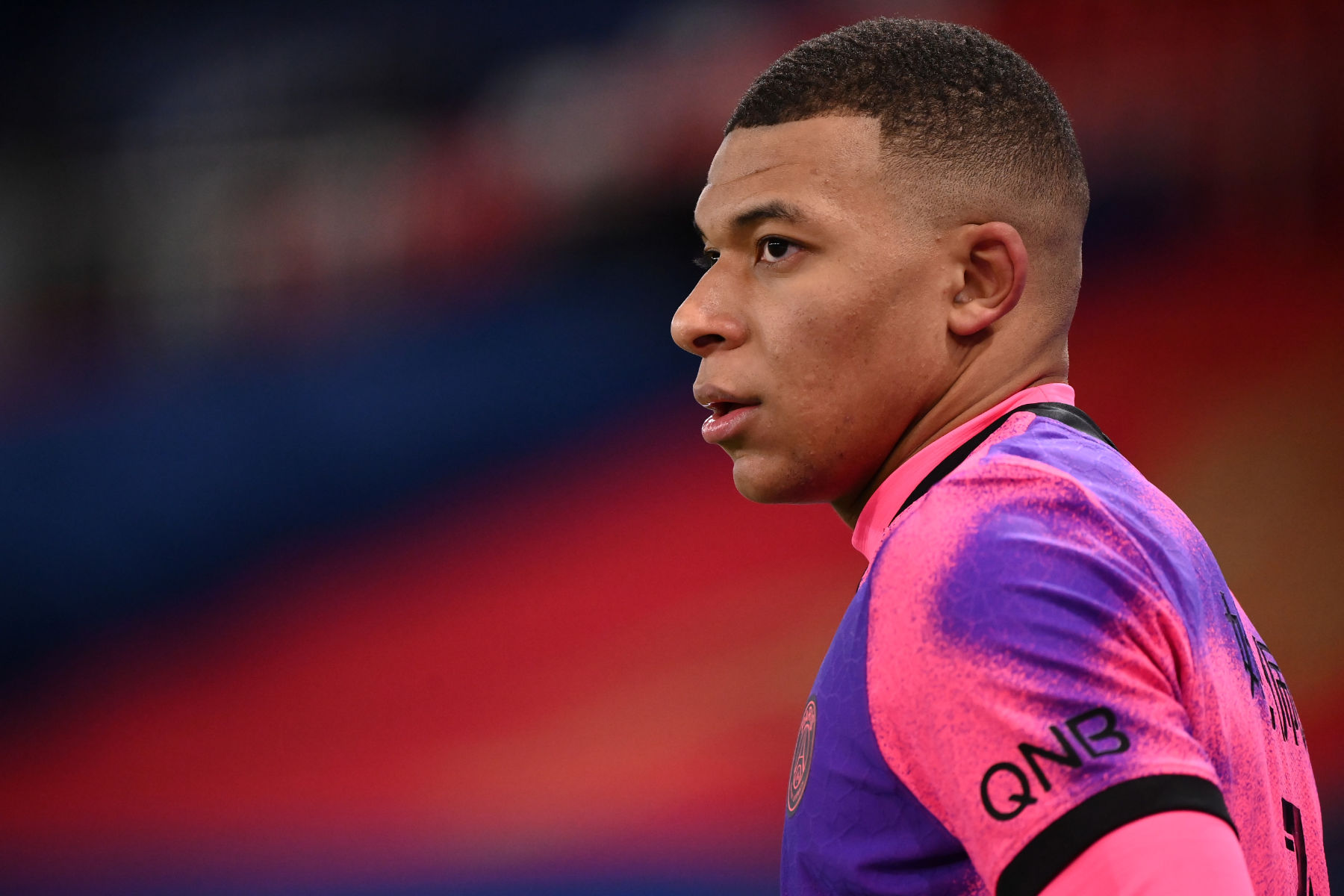 Neymar was clearly the better player, but Mbappe's was a perfect Robin to Neymar's batman. Neymar was having a Ballon D'or worthy season. I'd even go as far to say that Neymar was running away with it. By February, Neymar had 28 Goals and 14 Assists he was on pace to have a 40 goal 25 assist season, maybe even more than that; no one on the planet was playing at a higher level than season, not even Messi or Ronaldo was better. Neymar got injured in PSG's 3-1 loss to Real Madrid; he missed the rest of the season. When Mbappe started coming up small in vital champions league games, and proved, he needed Neymar more than Neymar needed him. He was incapable of carrying PSG without him even though they were loaded. Mbappe did have 21 goals 15 Assists season, but in the second half vs Real, he shrunk made no impact, and was quite poor certainly wasn't what they paid for they needed Mbappe to lift PSG without Neymar; they didn't need him to win the game, but they needed him to provide a spark that he just couldn't provide. A super talent with all-time great potential, but he let his team down in the biggest moment. The 185 Million Teenagers couldn't do it. Why did they pay the money? It wasn't for him to rip apart the French league. PSG had Cavani, Thiago Silva, Neymar, and others; they didn't need him for that. They needed him was to come up BIG in the Champions League. Neymar was starting to become the best player in that world, but he was an 185 Million Teenager; what was the point if he couldn't fill in and perform. In the second leg, Cavani gave PSG life; it wasn't Mbappe. The French superstar made a name for himself because of Champions league performances at Monaco; it was shocking to see him become so invisible in such an important game. He was on loaded Monaco and now was with Neymar. Did he need Neymar? Could he drag this team without a superior figure? The answer was no for whatever reason. Individually he was doing things we had seen at such a young age since the two goats. In that first season, he reached world-class operating at the highest level but couldn't give PSG what was needed. Did he need another start? He was the perfect Robin, but he was Robin only because of Neymar; was it really fair to say he couldn't be batman? It was a one-off, right? WRONG. He did help PSG win the league title and the cup but certainly left things to be desired world-class season but came up small in the big moment.
World Cup Glory Overreaction as People Lose it.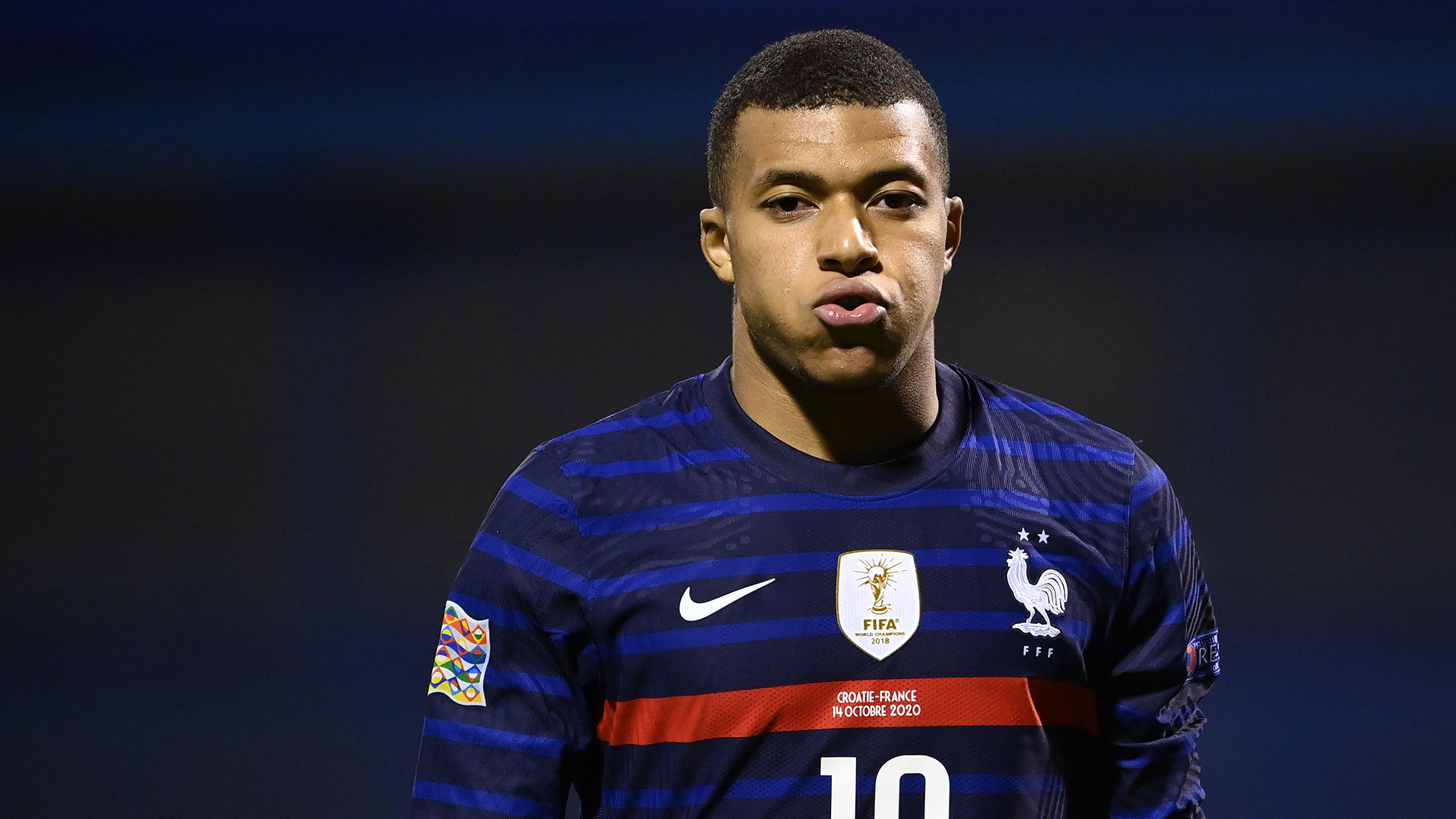 There was certainly a lot of momentum driving Killian mbappe considering how exciting he was the young Talent, including the fact that really only messing around all look this good at this age. It was almost unparalleled football, so I think people got a little overexcited to a certain extent. They took it to a place where it shouldn't have gone. He no doubt was a world-class player even then, and he was just a different type of animal to what we have seen specifically in this age group; it was something I kind of caught everybody off-guard, but because of that certain narratives and conversation started that probably should have waited until a different time. After his Monaco season, he has named the Golden Boy award, and it just drove momentum. Despite his lackluster performance against Real Madrid in that summer, coming off a 21 goal season, he left for Russia as he joined his French teammates at the World Cup. France, for the most part where the overwhelmingly favorite to win it. It was not just because of mbappe, but they were loaded from Back to Front; they were knocked out in the final of the euros and needed a redemption performance. They were the deepest team, the most talented team, and a team that looked like almost it was a given that they would win the World Cup. Mbappe was only 19 at the time and had an opportunity to make a really big mark on his legacy already, even though he was so young. Killian mbappe was, as I had stated, their fifth most important player. Antoine Griezmann was incredibly important, arguably the team's most important player coming off a great Athletico Madrid season, and now he was leaving this Friends team to the Pinnacle. Raphael Varane coming off a Champions League with Real Madrid was the Rock at the back for the French defense coming off a Champions League, Paul Pogba, the dynamism creativity, and intelligence in the Midfield, and obviously Hugo Lloris goalkeeper who kept them in a lot of great games. That didn't lessen and bought the in any way; like I said, France was the most talented team in that tournament, and it wasn't close. However, and Mbappe more than a couple of moments really justifying how great he was. He scored one goal in the group stage against Peru in a 1-0 French victory. his arrival to the tournament came in the round of 16 against Argentina, arguably one of the best matches of the entire world cup. It ended up being a 4-3 come-from-behind victory for France. Goals Galore from every which end. Mbappe scored twice on the big stage, something that he failed to do against Real Madrid and Manchester United a year later, but at that moment for his country, he came up in the biggest way possible, scoring twice. In one of his goals, he set a pace record in terms of distance covered on his run, showing that he is a once-in-a-generation talent. In the next couple of games, he didn't make that much of an impact, but he did in the World Cup final. As we know, France beat Croatia 4-2 to win the World Cup, and mbappe became the first Teenage goal scorer in the World Cup final since Pele himself. There was no question he was an undeniable super-talent that was only going to get better. He was named the tournament's young player and picked up an award given to the best young player in World football at the Ballon d'Or ceremony. When people started losing their minds a slight overreaction, he finished fourth in the Ballon d'Or, which was completely ridiculous. Considering some of the players, he finished in front of the likes of Mohamed Salah, Leo Messi, and Cristiano Ronaldo. He was electric at the World Cup, but he wasn't one of France's best three players; that's just factual that doesn't lessen his tournament; he was unbelievable so exciting to watch and really prove to the world who he is, but I think the media perception because he was a brand new toy a young star that we hadn't seen before they kind of exaggerated the situation. People were losing their minds slightly; everyone knows how great he is and what he was doing both for club and Country. Even if you take away his shortcomings in Champions League knockout games, he's been unbelievable 111 goals for PSG some ridiculous tally, So you can't get to that number by being anything less than world-class there's no doubt he was world-class, and you continue to be so, but at the time people were kind of losing it a little bit. Those arguments that he was better than Neymar started to come up and didn't really hold a lot of ground people just got really excited about a player being so good. There was a certain point where he seemed overhyped, not that he didn't have the capabilities or he was over the top genius because you were, but they were blowing the situation a little out of proportion which is totally understandable considering that we hadn't seen a talent like this at this age since Leo Messi and Cristiano Ronaldo. It was a fantastic World Cup for mbappe despite not being one of their top three players, and on top of that, he won the World Cup at 19 years old, adding even more Legacy, so what he was accomplishing. Being so young, the France team was set up to win International trophies; there was even some talk of repeating what Spain did from 2008 to 2012; while they probably don't do that, there was still a lot of expectation and pressure on this National side to continue to perform at that level. he wasn't the best player in the world or the best player on PSG that people were claiming the over-exaggeration and people getting ahead of themselves kind of made him in the eyes of some slightly overrated. Now that doesn't mean he wasn't world-class and unbelievable, but he was, but people were skipping steps on his journey and talking about him in a way that they shouldn't have at that time. He would have proven a world-class player one of the best 10 players globally even at that age which is unbelievable it was just some examples of people losing their minds. Mbappe was unbelievable; there's no denying then, but the pressure continued because of the World Cup and because of how likable he was and made him almost immune to criticism that only the intellectuals were able to point now. Well, there's a fair bit of criticism in the story that I'm writing here; the criticism and shortcomings are part of the story it makes every moment after it becomes more gratified. when he eventually broke the cycle, it was because of everything he went through that he was able to achieve that moment against Barcelona; before doing that, he wouldn't have had the same type of success if it wasn't for situations in which he underwhelmed. there's very little negative to take out of Mbappe he almost seems like a perfect player, especially to be as good as he was at the age that he was at that time was just beyond human understanding. Still, it's my belief that the criticism that would follow these events would dictate that moment that he had at Camp Nou.