Leroy Sane vs Lazio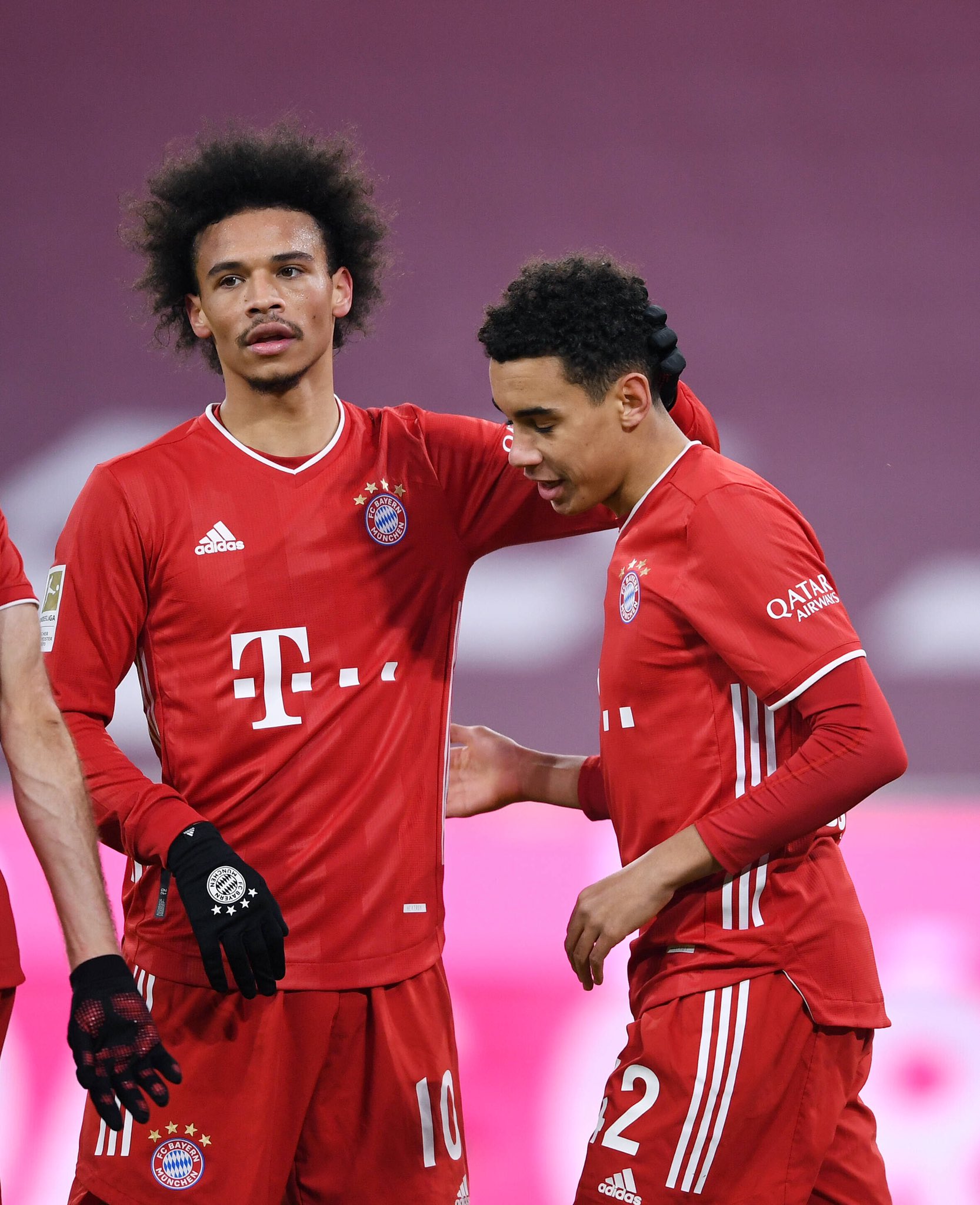 Leroy Sane made the big move in the summer from Pep Guardiola to Manchester City German Giants Bayern Munich, the holder of the Champions League trophy. Bayern Munich was coming off a treble-winning season and added Leroy Sane, who was Manchester City's best player during the back-to-back League titles he won with Pep Guardiola at Manchester City. he was highly expected to be heavily featured, in Hans flicks Bayern being a marquee signing to take them to yet another Champions League trophy. He joined the best team in the world, adding Squad depth and explosivity that they did not have it at the position; despite production from Serge gnabry and Kingsley Coman, they didn't quite have the explosive nature of Leroy Sane, which made a move to Bayern Munich such a game-changer the former Schalke Academy product didn't necessarily get off to the best start. However, it is always difficult to transition he had previously played in the Bundesliga; it just took a little while for him to get moving. Slowly but surely, he got himself into form and has become incredibly important to Bayern Munich, especially over the last couple of weeks. Sane put together an artistic Masterpiece in Bayern Munich's Champions League game against Lazio and even played a starring role despite Bayern Munich's lost to Frankfurt. Not only is the German international one of the most explosive players and European football, but he is also brilliant; he came out about a couple of months ago with a statement that people have thought for years. He officially defuncts the whole argument that the Bundesliga La Liga and Serie A our farmer leagues. He brought to attention that just because you don't like a particular League doesn't mean there is no quality inside it. That doesn't necessarily have to do with this week's performance, but it's just something that certainly contributed to his rise back to the top. He was not in good form when he made those comments but since then for whatever reason he's been on fire. Leroy Sane is one of the most talented Bundesliga players, and they got him for free. Really highlighting everything he has done at Schalke and Manchester City, and now it Bayern Munich. He has so much explosive components to his game he is an incredible dribbler that can operate despite Defenders surrounding him. Leroy Sane was the one thing that gave Bayern some level of Genius vs Frankfurt he supplied a different kind of component. He cut into the box found just enough space to supply the ball to Robert Lewandowski, who ultimately put away the strike to give them a sense of hope. Sane also orchestrate opportunities for Kingsley Coman and Alphonso Davies Bayern Munich missed chances down the stretch of that game, ultimately leading to the loss, but Sane was absolutely brilliant. However, it was nothing compared to the performance that he put together in the Champions League against Lazio. Bayern Munich obviously went on to win that match 4-1 Lazio made mistakes and got humiliated by Bayern Munich. there are many different players that you could have recognized collectively as a team; they were sensational. However, what Sane did against Lazio was a different kind of special. He put away the scraps to a Kinsley Coman and was in the right place at the right time, essentially putting the ball into an open goal. However, he made a beautiful run into that space to be in the right position. That's not necessarily the way he played. on top of that, he was very responsible and influential on Bayern Munich's fourth goal. He had the ball with great space down the flank into the defensive area for Lazio. The Defenders could not contend with Leroy Sane as he made them look disoriented and Confused. He supplied a perfect ball heading towards Alphonso Davies, fortunately, for Bayern Francesco acerbi put the ball in the back of his own net. It was completely unavoidable the run that Leroy Sane caused confusion to the entire backline putting them out of position. Once he found that into space, it was inevitable whether or not it was an own goal or not is irrelevant. Had that not happened, it would be on a plate for Alphonso Davies. His contribution to the goals is obviously something fantastic, but I think it goes a step further; that's not why he was so impressive it was all the little things he did. when Bayern Munich were attacking in lazio's danger area he always found space. There was a sequence where three Defenders surrounded him found enough space to go one way and then change directions and find enough space to supply a ball into the box. Lazio had a problem with the entire Bayern Munich team but Leroy Sunny gave them a headache no matter what they did no matter how they did it simply put they could not stop him he made them uncomfortable he caused them to do on Orthodox things he almost single-handedly ripped a hole In the Lazio team he has eight goals and eight assists this season as all of a sudden he's looking like one of Bayern Munich's most important players he will be essential on this Champions League journey and if he stays on this form no one will beat them.
Erling Haaland vs Schalke (5)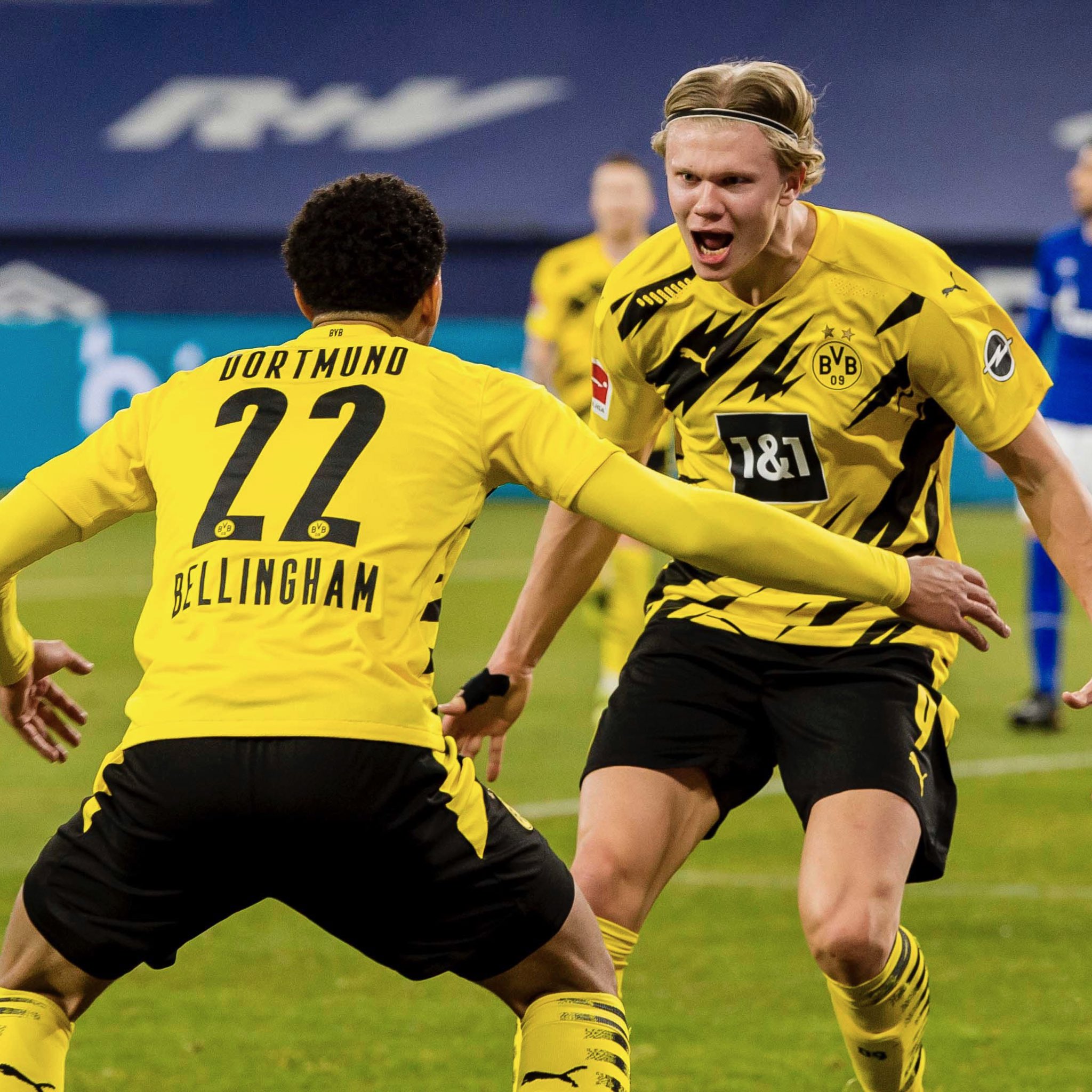 Erling Haaland it isn't built like the rest of us. He is clearly a generational Talent that is getting better game by game. Dortmund is having an incredibly disappointing season based on the expectations that they would chase down Bayern Munich for the league title. They have expected to contend with them the last couple years but always for some reason, they seem to shrink in the biggest moments, and Dortmund has just been a team that has never fulfilled their Ambition and expectations about their squad. They're still going to have some issue getting into the Champions League because Dortmund isn't playing at the level on a consistent basis that Wolfsburg and Frankfurt are. However, erling Haaland put on a show every weekend. It isn't easy to kind of figure out how to stop this kid. He is a freight train with impeccable size, rapid speed, and the physicality to pull off some outrageous things. You would think a player of his size would not be able to do the things he does. He came up in the biggest moments. In the Champions League for Dortmund last season, he scored twice in the round of 16, and this season, he scored twice in the round of 16. The rate he is scoring is something we have never seen before. In his first season outside of Norway, he scored 43 goals this season; he is on Pace for a similar number. He has the capabilities to score 40 goals of the season for his entire career. That's how good this kid is; he is exceptional; he has the physical gifts he has the scoring ability, the technical ability, and the creativity. Finally, he comes up in the biggest games. This week in the Bundesliga was just another example of how special this kid is. In the revierderby, he did things that just make you question whether he's from this planet. I understand that Schalke is the worst team in the league by a large margin, and this is probably the last derby we will see between erling Haaland and Schalke for quite some time, but if you just look at everything that he's been able to do in a derby game for him to perform like that outrageous. We have to give Jaden Sancho some love because he set up Haaland opening goal and scored on his first strike. Jadon Sancho became the fastest player to reach 35 goals. Jadon Sancho is very important and was largely influential in the game against Schalke, but erling Haaland stole the show. He scored arguably the best goal seen this season in European football. Jadon Sancho sent him a perfect cross into the box; he acrobatically struck it out of the air into the back of the net to increase Dortmund's lead. The audacity to even try something like that, especially in his big frame to score a goal in the manner in which he did; if you're that big, it's tough to pull something like that off, and he stuck it in the back of the net. He also scored another goal completing his brace against Schalke in stoppage-time, putting a strike in the back of the net from close range. It wasn't just a goal as though it's the way he can influence a game and multiple areas; his communication and chemistry with Jadon Sancho is something special, and even beyond that, his dribbling ability the way he distributed the ball got into dangerous areas almost regularly and supplied changes for himself and his teammates he's an all-around Striker that is he can advance his creativity just slightly can become the best player in the world before you know it. He is such a talent and the best youngster in the game. The things that erling Haaland can do is just mind-boggling; he has all the capacity, ability, and strength to be the baddest MF on the planet, only Robert Lewandowski, the best striker in the world, has had a more productive season at that position. Andre Silva and Weghurst have scored more goals in the league but all things considered, I think Haaland continues to show that he is just from another planet. To do at this 20 years old just doesn't make any sense. He has scored 27 goals in 25 games. Dortmund has all kinds of issues that only highlight and prop up how valuable he is; it was another world-class performance derby the cap off another ridiculous moment in the goal catalog of erling Haaland.
Samir Handanvic vs Milan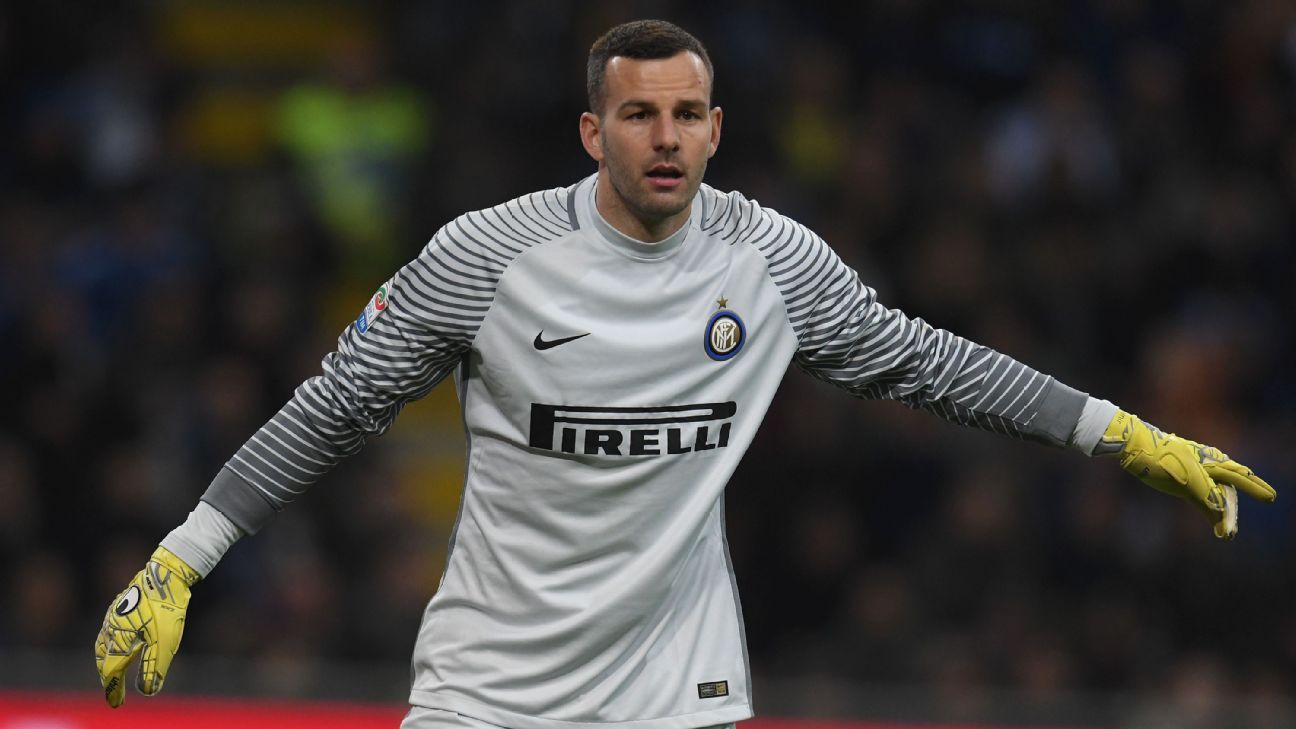 Samir handanovic, over the last decade, has been one of the most underrated goalkeepers in European football. For some odd reason, Samir handanovic and Yan Sommer are the two goalkeepers that seemed to somehow someway fly under the radar despite productivity. The inter-shot-stopper has been somewhat of a conversation topic this season. Samir handanovic had been one of Italy's best goalkeepers the last few seasons, but it really does seem that he is reaching the end of his prime. He has been at Inter Milan for several seasons and is yet to lead them to the trophy. Antonio Conte's Inter Milan could be on the verge of glory, which would give Samir handanovic the exit of Inter Milan that he deserves; it would be a perfect way to say goodbye. Samir handanovic, despite having been historically great at Inter Milan, has had some mistake riddle games. His hands aren't as great as they used to be. His ability to make saves, while not as great as it was a few years ago is still pretty consistent, but he has made several mistakes regarding ball distribution and drops. It is quite clear that Inter Milan will need to move on to another goalkeeper sooner rather than later. In fact, it could be his last season at Inter Milan; we just don't know it yet. Samir handanovic put together one of his greatest goalkeeping performances of his career. He was, without a doubt, one of the most impressive performances from any goalkeeper this season. It's hard even to think of a singular performance that Rivals what he put together this weekend. It wasn't just that he made save after savings; he did it in Inter, the biggest game of the season. The title race is not over by any stretch, but it feels like it is to a certain extent. Inter Milan came into the game on Sunday against Rivals, and the biggest threat to the scudetto this season AC Milan. AC Milan had been in front of the league for the majority of the season until quite recently. Inter Milan hop over them a week ago, and it went into a much-needed Clash against AC Milan just one point in front. Inter would have gone to Four Points clear with a victory. We all know how this ended. Inter Milan ripped apart and humiliated AC Milan with Martinez scoring twice and Lukaku scoring another and what was an ultimate victory that could quite honestly to find the title this season. However, the scoreline doesn't highlight the performance that Samir handanovic had in this game. Before the game got out of balance AC Milan had a couple of golden chances that on any other night would have found the back of the net. A header from Ibrahimovic should have been out the reach call Samir handanovic; however, the inter-shot-stopper made a jaw-dropping save. Then a minute later, Ibrahimovic received a cross from the wing just at the far post, and who was there some Handanovic again making a ridiculous save. The inter goalkeeper made two unbelievable saves in a span of a minute. Send me a rundown of its performance that gave Inter Milan the platform to go and pick up a massive three points in the hunt for the title. Samir handanovic made 8 saves in this game, coming up big in the biggest moments. It's hard to imagine him ever playing a better game than he did in the Season's most important moment. That is what I would call a mic drop moment. He was absolutely outrageous made every save that you could imagine, each saves more complicated than the previous. He turns back the clock in that performance putting together a lasting masterpiece. When we talk about the 2020-2021 Serie A season or go on to win the title, this will be the symbolic moment that will have to find the entire campaign in Italian football; his hands will be all over that title literally the game could have gone completely different if he didn't put together the game of his life.