Score: A.S Roma 2 Fiorentina 1FT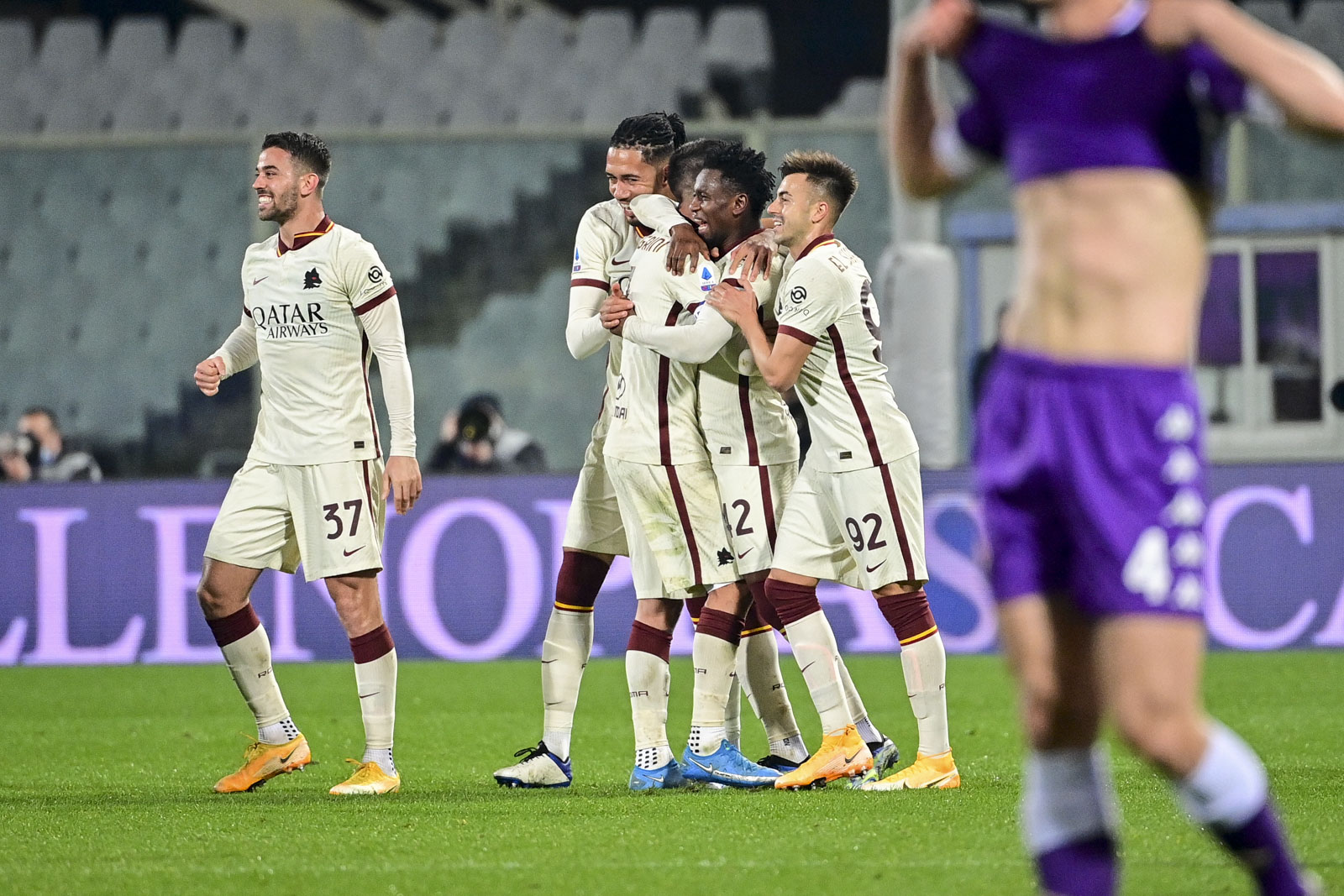 Following a very controversial loss against AC Milan at the Stadio Olimpico on Sunday, an 80th-minute penalty was not provided to Roma. The Romans have to move on and move forward as they would be presented with a challenge against a Fiorentina team that is very talented despite some inconsistency issues. Roma took down Fiorentina in a very one-sided 2-0 loss at the Stadio Olimpico in their first meeting of the Season. Especially coming off a very emotional loss that AC Milan, you would have thought Roma would come out very aggressive and take Fiorentina down in the opening 25 minutes. This game provided more challenges than anybody really would have thought. Fiorentina is very talented, but they had significant absentees out. The thought was Roma could handle them very easily. it was a very lethargic first half; neither team really provided all that much, and to be honest, Roma was second-best for a good portion of it. The match turned on its head early in the second half. Leo spinazzola, one of Roma's goal scorers in the first fixture, gave Roma a 1-0 lead and then, unfortunately, put the ball in the back of his own net that allows them back into the game. Roma really pushed during the second half, but luck was not on their side, at least then Roma's best player this season, Jordan veretout, picked up what looks like a serious injury. The French midfielder is a large contributor to why Roma is so good at counter-attacking play came out of the lineup is surely going to be an adjustment for them to handle. However, in the 88th minute, with just two minutes to go, Rick karsdorp picked out a pass for Diawara as Roma score late on to ultimately secure the points in Florence.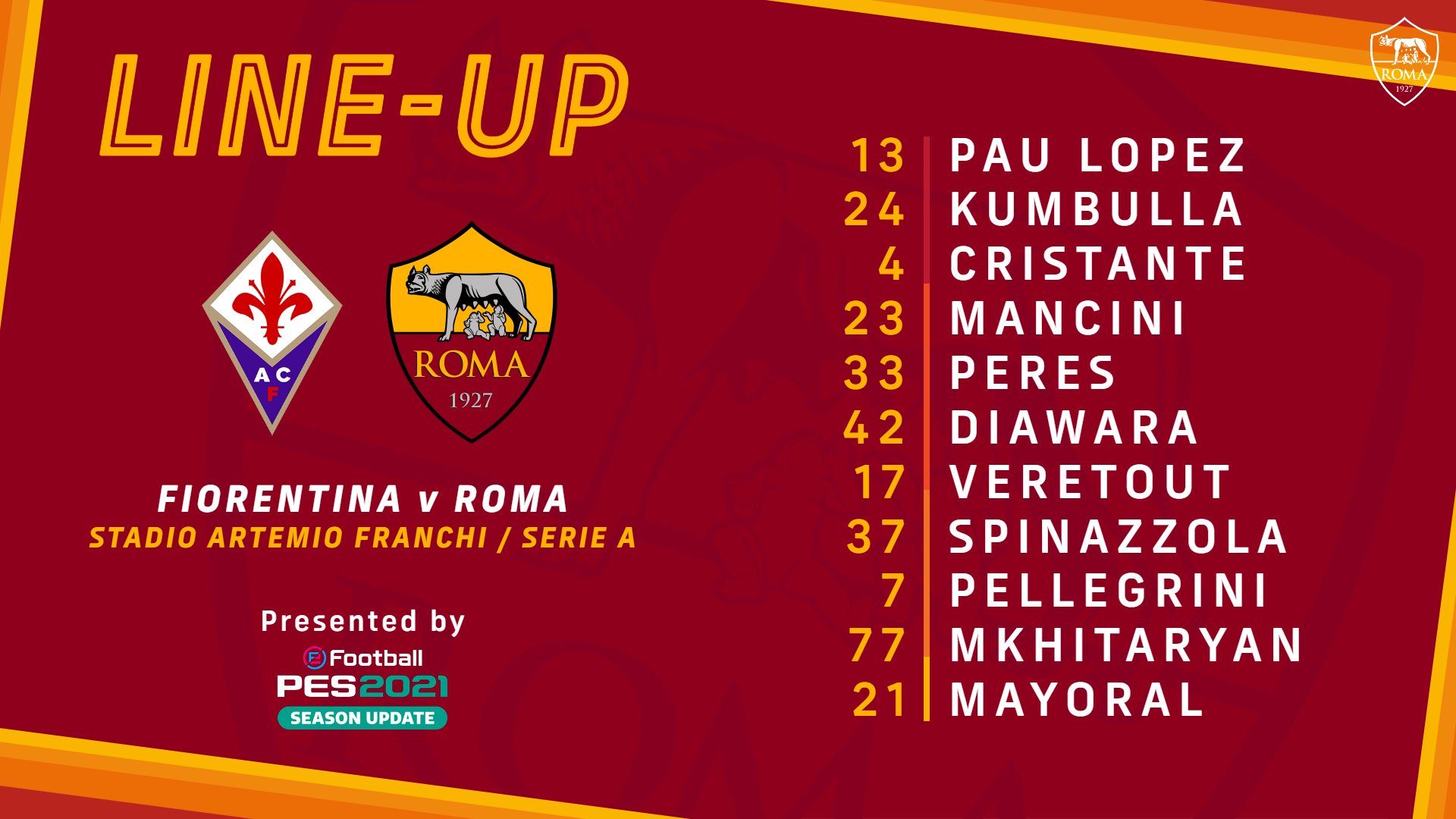 Paulo Fonseca would set his team out of the usual 3421 formation. Continuing to operate in goal would be the Spaniard Paula Lopez. Roma still has significant injuries at ,center-back but Max Kumbulla is now healthy, and Chris Smalling is available on the bench. So with that being said, it would be Gianluca Mancini on the left, Max Kumbulla on the right, and Bryan cristante centrally. A slight change on the way Leo spinazzola would be operating as the left wing-back as usual, but on the right wing-back, Rick karsdorp is dropped in favor of Bruno Peres, a truly absurd decision. The defensive Midfield would be made up of Jordan veretout and Adamo Diawara. On at the left, the attacking midfielder would be henrikh Mkhitaryan, then on the opposite side would be Lorenzo Pellegrini. Upfront As Roma's main Striker would be bojar mayoral.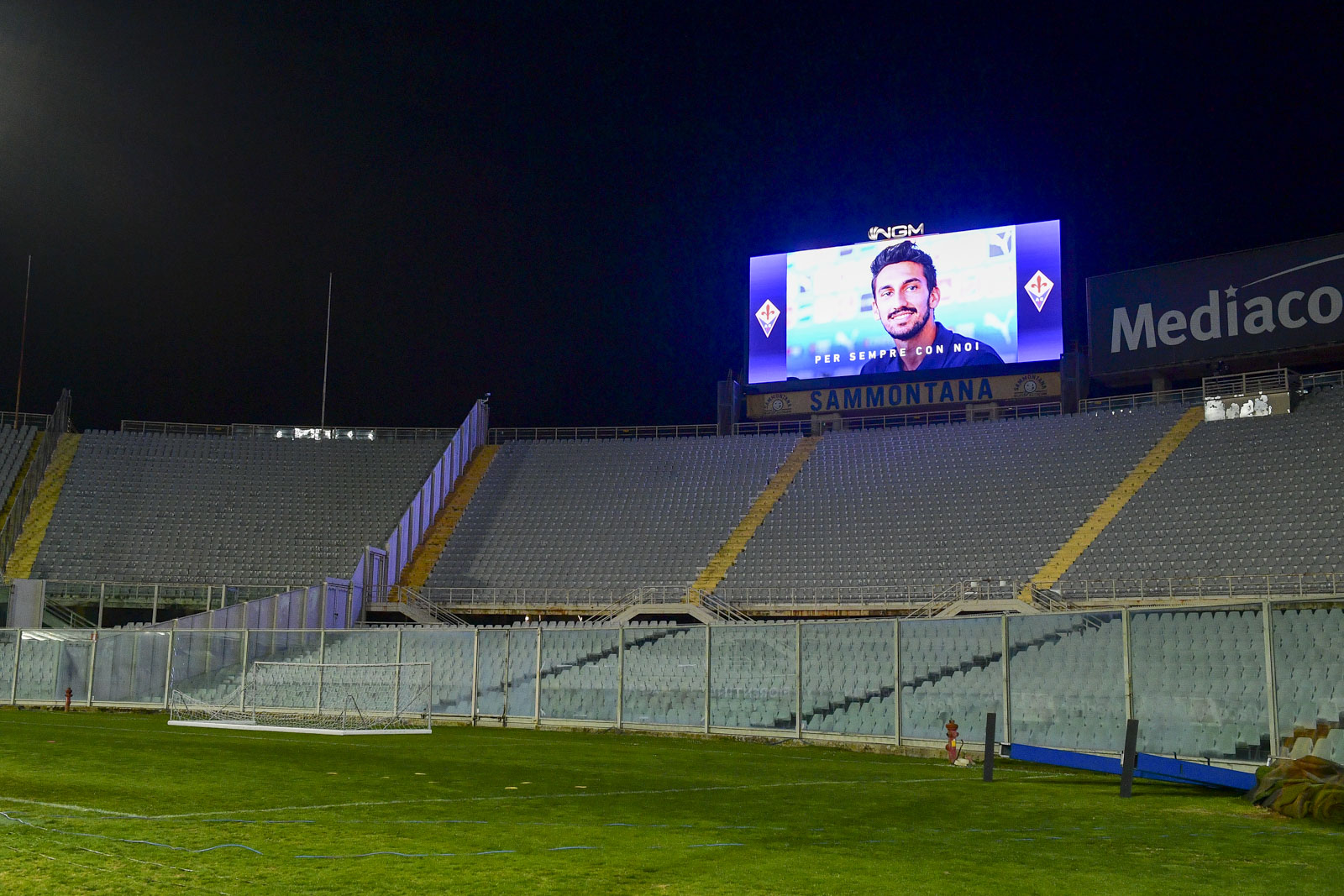 After preparations and predictions, the match got underway at the Dario Franchitti in Florence. Roma, we're looking to get back on track after their loss on the weekend. With the possibilities of finishing off a season sweep of Fiorentina, it was a very mundane and defensive first half of play. This game did not produce all that many chances, especially in the first half. Just minutes into the match, Diawara blasted a strike from outside the box, not testing the goalkeeper whatsoever. It was more or less and even matchup no real superiority shown from either team. About 10 minutes later, Mkhitaryan tried from Deep but once again not really testing the keeper. There wasn't really much to take away from most of the first half the best chance of the first half came just a few minutes later when vladovic tried connecting on a header but once again pulled that wide Lopez forced into action just before the half-hour mark when vladovic had a clear look from close range, but Lopez managed to make the save. There were a few late chances right before the end of the first half. Lucas Martinez tried striking on goal but was blocked by the Roma defense, then Erick pulgar missed from outside the box, and then to end the first half Lorenzo Pellegrini was denied from Deep. There wasn't much to take away or even discuss as it was a very defensive first half that really lacked creativity has the game had not quite come to life yet.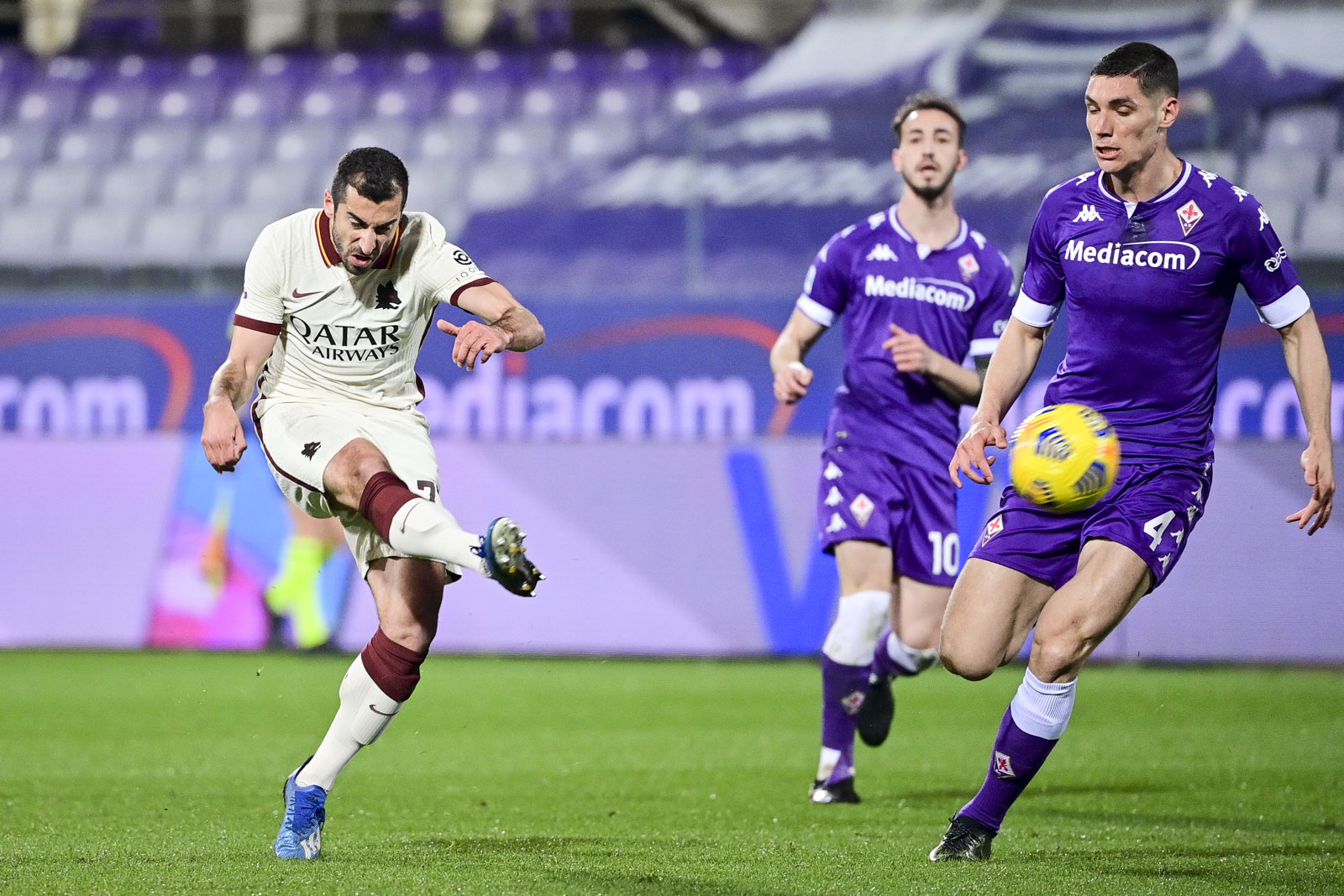 The match ended up getting some life in the second half after a very unenthusiastic opening 45 minutes. On the first chance of the second half in the 48th minute, Leo spinazzola finds the space as he gives Roma the lead; as his strike is buried in the bottom corner Roma takes a 1-0 lead. Roma started to grab a little bit of momentum at that point as they continue to drive forward. It's a couple of minutes later Mkhitaryan misfires from close range, but you could feel a switch of momentum. Diawara, shortly after that, fumbles from a distance. Roma seemed to be trying too hard for the Home Run ball. In this game, that shot from Deep far too frequently. Unfortunately, Roma would have a certain Distress in the 60th minute Leo spinazzola went from hero to zero, putting the ball in the back of his own net to level the scores. 2 minutes after the goal, Roma even get more Anxiety. Arguably Roma's best player Jordan veretout sustained what looks like a serious injury as he had to be helped off the pitch certainly obliterates some of their Ambitions; if he is out for the season, he was replaced by Pedro Rodriguez. Just a few moments, afterward mayoral was denied from very close range. Roma really needed this result, especially with the injury concerns that this team already has. Roma goes to the bench as El Shaarawy would come in for Mickey. Lorenzo Pellegrini had two great chances down the stretch, but it seemed like Roma we're running out of time. Rick karsdorp enters the game to give them a last-gasp of Hope. Ultimately Max kumbula picked up an injury as we saw the return to Chris Smalling. However, The injury should not affect the Albanian and should not keep them out for very long if it was just a slight knock. Vladovic was denied from close range, then eventually Roma found their moment whether they deserved it or not. After losing their best player to injury, it was about time that Roma had some luck on their side. In the 88th minute, Rick karsdorp hit a beautiful cross from the wing into Diawara has he found the bottom corner to give Roma a 2-1 lead. Roma ultimately hangs on to collect all three points but is handed a massive blow as Jordan veretout picks up an injury that could keep him out for quite some time. However, one thing at a time, the important thing is Roma win late downing Fiorentina away from home.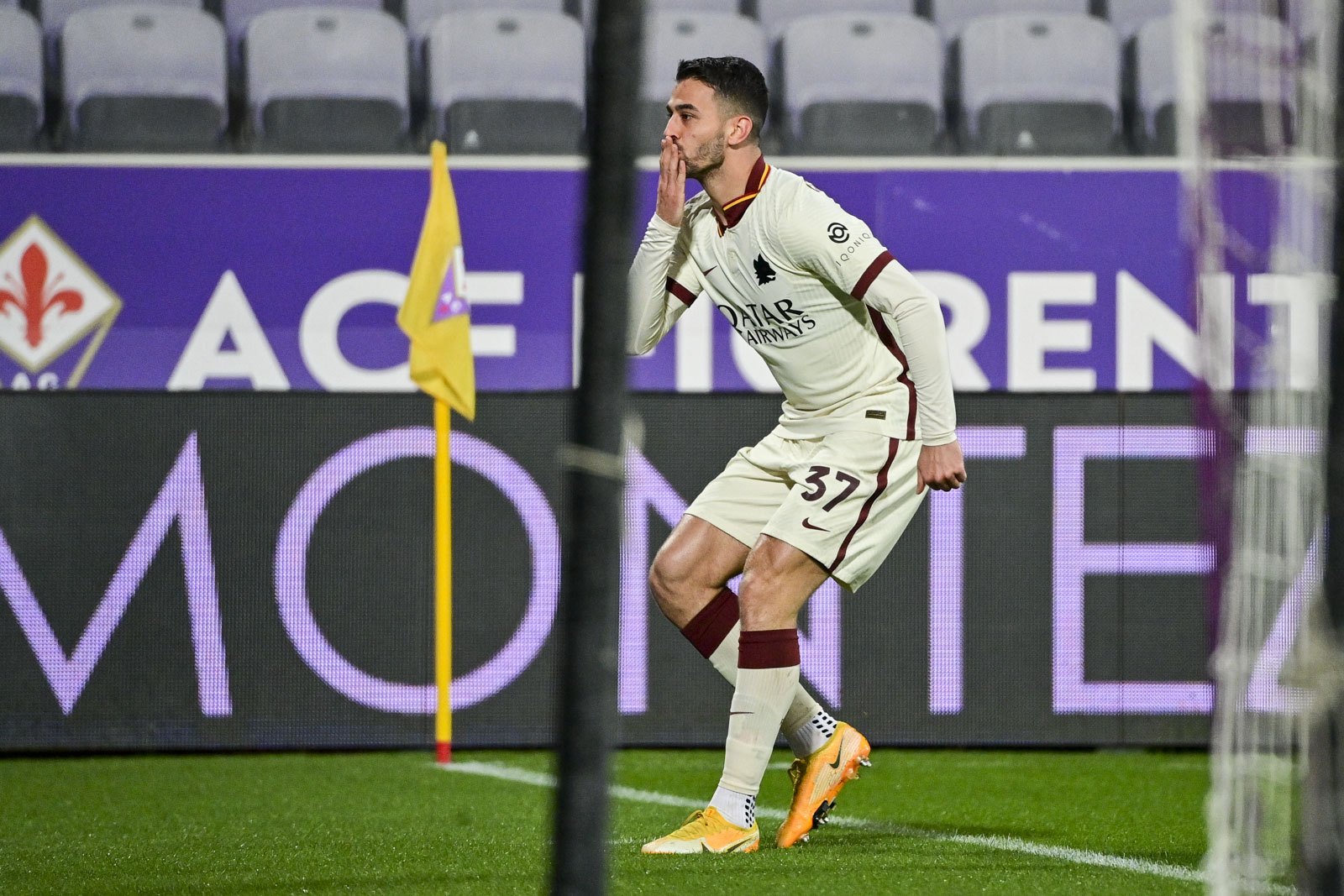 Roma needed a rebound performance especially considering how they lost against AC Milan under controversial circumstances. They lost the confidence and momentum they brought into that game at now, needed to find a way to get it back. It was a pretty pedestrian first half as Roma failed to create much of anything. All of a sudden, one of the best counter-attacking teams in Italian football has not looked as strong as they had earlier in the season. When they're on form, Roma counter-attacking play is still one of the best, but they have failed to play with that mentality over the last couple of games. It is somewhat of an issue it is what made Roma kind of unique is there were able to get on the counter quite often, and we're lethal when doing it. However, the game opened up immediately in the second half as Roma got a goal and then ultimately put one in the back of their own. It was a real struggle trying to pull it off, But ultimately Roma got great production from Diawara He was remarkable last year, and obviously, this year, it just hasn't been the same he struggled with injury and form, but he put together an excellent performance giving Roma at least some indication that they have something in the Midfield. Unfortunately, Jordan, veretout the team's best player and one of the most crucial Roma counter-attack pieces, had to leave the game with an injury. Something that is very concerning given the fact it did look like a serious nature. Roma got Chris Smalling back, which is always positive, but the biggest takeaway as Roma through the 90 minutes, even though they were able to pull it off, did not look all that impressive and really struggled against the team they should have done light work of. Diawara was the man of the match, putting together an exceptional performance. Deserves a lot of credit, and it appears he will be playing much more often, so maybe Roma can get some more production out of him down the stretch of the season. However, Jordan veretout getting injured is a massive deal; it is a huge concern given how important he is that is the big takeaway of the match Roma get the points, and they were big points but how Roma are going to adapt to the injury is certainly going to be difficult hopefully Roma have some plan of how they can do this without their best player. Roma get the points to move on as they prepare Genoa in a few days' time.
MAN OF THE MATCH: Diawara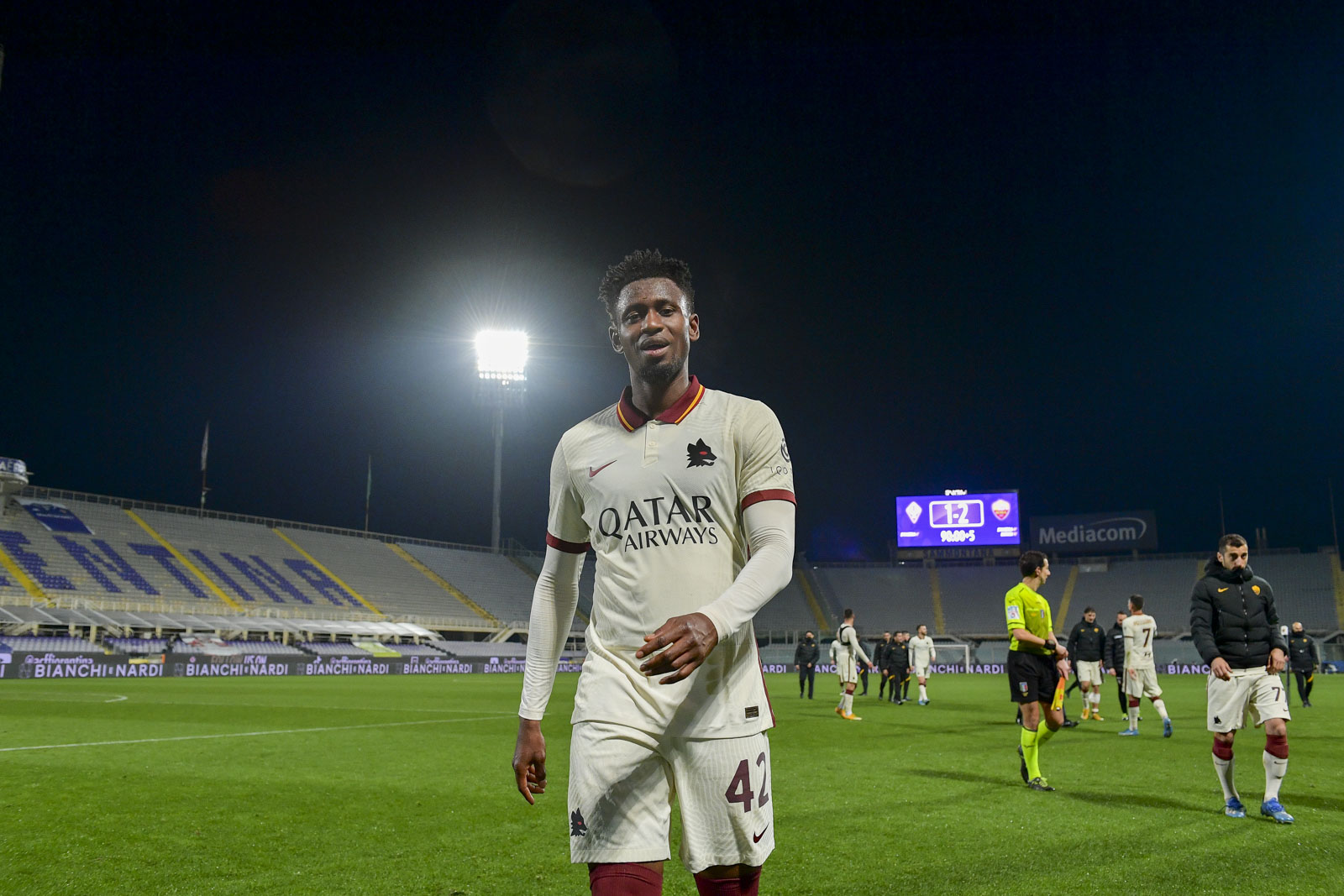 TOP OF TABLE
1. Inter 17-5-2 56Pts
2. AC Milan 16-5-3 53Pts
3. Juvnetus 14-7-3 49Pts
4. Atalanta 14-7-4 49Pts
5. A.S Roma 14-5-6 47Pts
6. Lazio 14-2-8 44Pts
BOTTOM OF TABLE
15. Benevento 6-7-12 25Pts
17. Cagliari 5-6-14 21Pts
18. Torino 3-11-9 20Pts
19. Parma 2-9-13 15Pts
20. Crotone 3-3-19 12Pts