Jordan Veretout OUT for At least a Month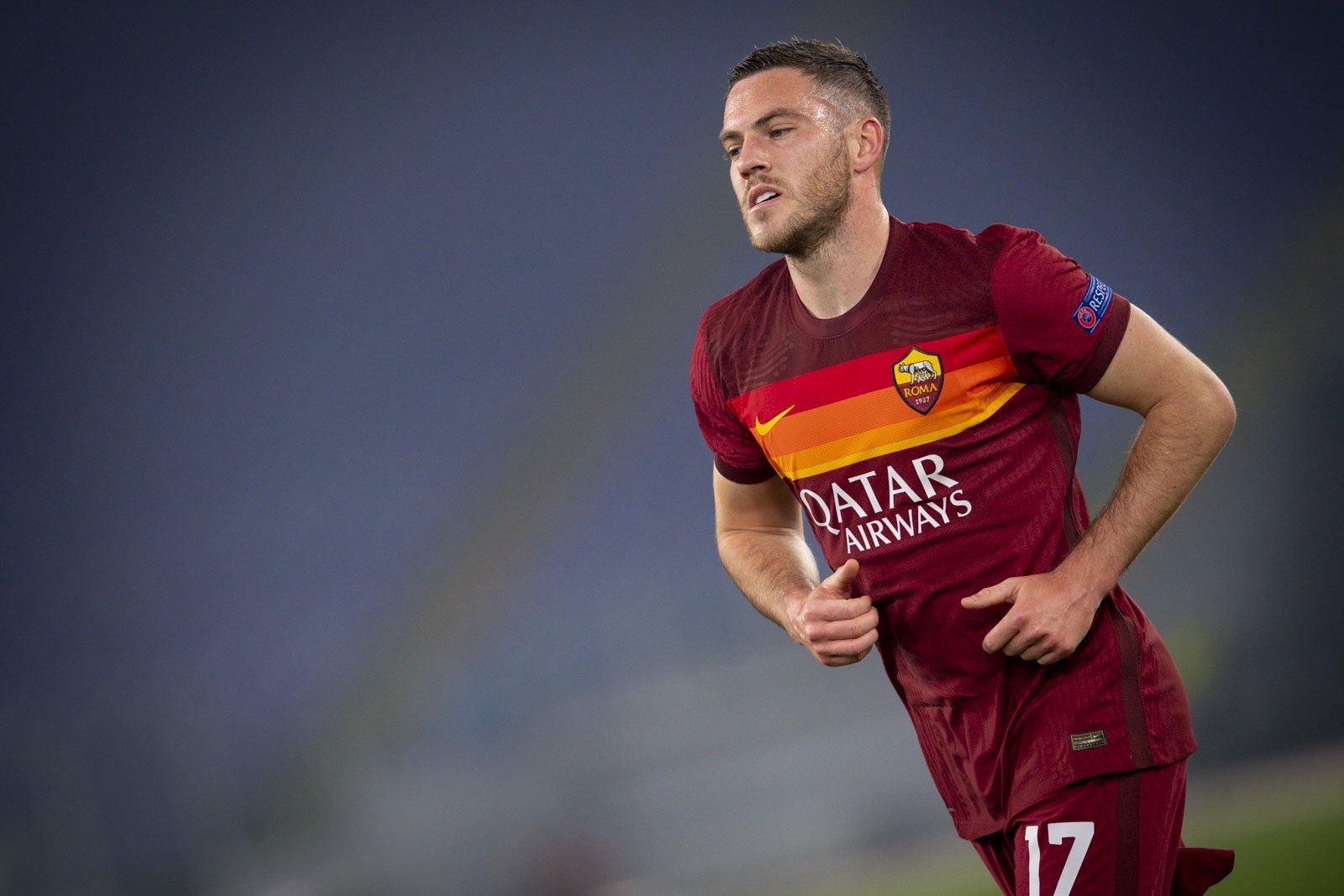 Jordan Veretout is Roma's best player this season. Even though Mkhitaryan is having one of his best seasons, he had such a hot start to the season. In terms of consistency throughout the campaign thus far, Jordan veretout has been Roma's best player. He has been as consistent as any player in the league this season, and it's simply put, he's one of the best box-to-box midfielders in Italian football. He has the capabilities of being an essential and vital piece in the counter-attacking football that Roma plays. Roma is the team that pushes forward quite a bit; however, the glue to the counter-attack actually is Jordan Veretout. He often dictates from the Midfield, which allows spacing a lot of the counter-attacks that Roma produce to start with him in the Midfield pushing the ball that's how the attacks normally occur from. There's nothing that can be said about this; he is the team's best player and is incredibly important. He plays his role so well, having the attacking and defensive capabilities that he has shown all season. Last week against AC Milan, he joined Platini as the only other Frenchman to score 10 goals or more in Serie A. He is incredibly consistent and is really important given what he contributes both in the attacking and defensive areas; he is also a robust penalty-taker and provides something a little different he is a unique midfielder that has shown his importance in this team almost regularly. Last night and Roma has a narrow 2-1 victory against Fiorentina Jordan Veretout had to leave the game with the injury. This is a horrifying and terrifying situation because of how important he has been to this Roma team. If he is out for a significant amount of time, Roma is in trouble. This Roma team's identity has it been counter-attacking football, especially a team that gets on counter-attacks frequently. If Jordan is out for a significant amount of time, Roma will not execute as precisely. He is the team's best player and has been almost Flawless this season. He has struggled occasionally but has most consistent performers; he barely has a bad game and usually is one of Rome has most important players regularly. Trying to survive and live without him is going to be difficult. My thought is if Jordan is going to miss a significant amount of time, Roma will not make the Champions League in the league and probably should push all their chips on the Europa League table. His contribution and that Counter-attack in the defensive area and his positioning will all have to be replaced or dealt with. I'm not suggesting he's Irreplaceable, but I'm not sure Roma has what it takes to fill his role in the Roma attack. What makes him such a weapon is he is great with the ball, has feet, incredible vision, and passing ability, and he can contribute in multiple areas; he has been one of the best box-to-box midfielders in the league and has an outside shot of making the team of the season. Roma has to try different things, potentially dragging Lorenzo Pellegrini back into the defensive Midfield to try something there. The runs a Pellegrini has played there in the past, he does not operate in this position as well as Jordan does. Still, it's a significant possibility, and then Roma to adjust to it maybe can play El Shaarawy in the attacking Midfield instead of Pellegrini. We're probably looking at a defensive Midfield of Gonzalo Villar and Lorenzo Pellegrini. I imagine after the game, he just Diawara could be involved in that too. Roma will have to try many different things to try to Deal with the absence if it is serious. Paulo Fonseca, we'll have to innovate. I think Roma can keep themselves afloat and finish in the top five; however, without Jordan veretout, finishing in the top 4 seems Out Of Reach if the injury is serious. It has now been confirmed Veretout suffered a lesion to the flexor off his right leg, which should take about a month to heal. The French midfielder had already scored ten goals in twenty-four Serie A matches so far this season. There goes the top 4 bid. Roma has to win the Europa league to get in now.
Same Fiorentina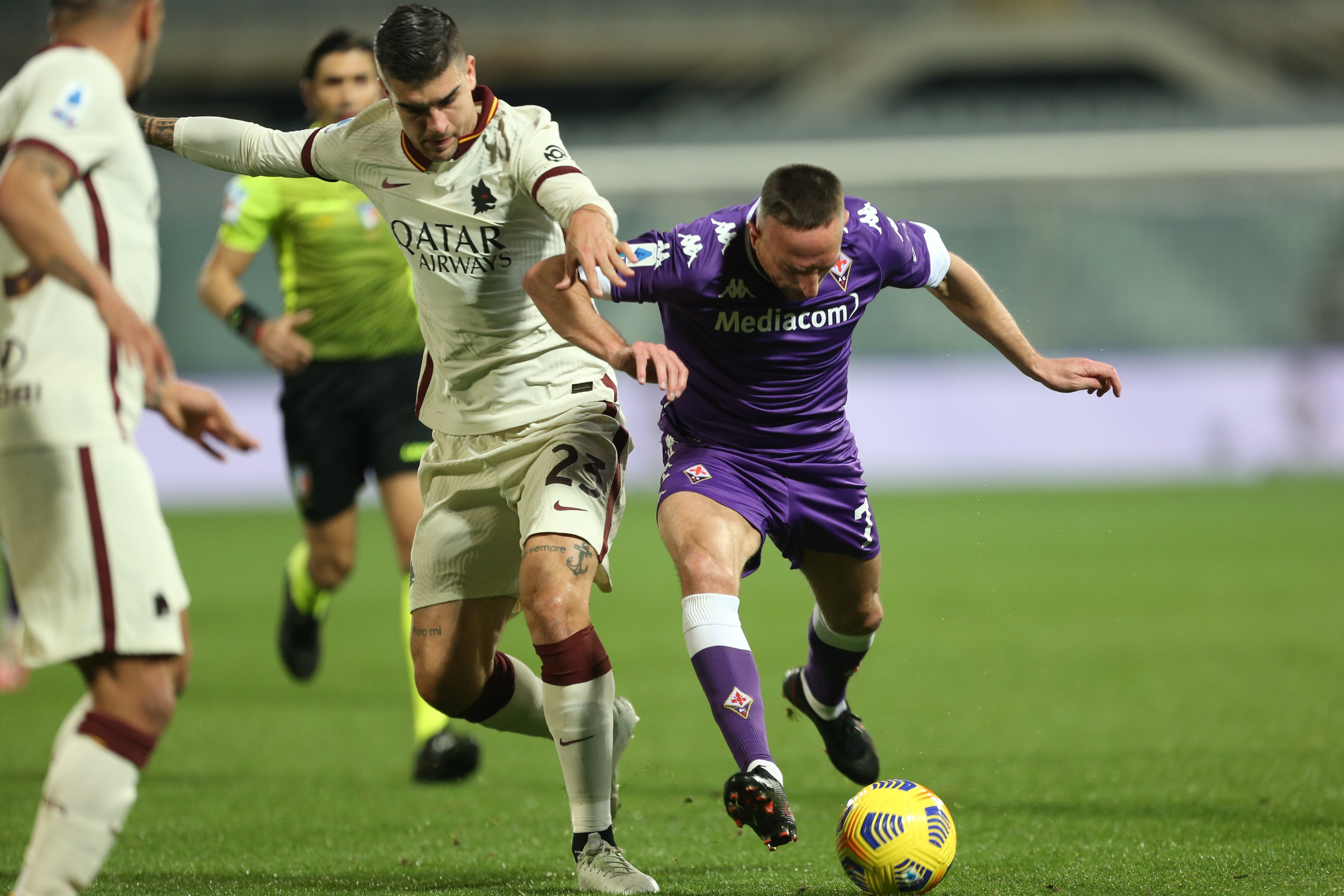 We have been told the same Tale about Fiorentina for the last 3 years. Ever since Rocco commisso became majority president in Florence, they have been a Non-Stop disappointment. The American Italian president had put unrealistic expectations on his team for the last three years. His standards expected them to make a push for the Europa League. He has a continuously underutilized talent and made wrong decisions to keep his team from fulfilling the potential. Fiorentina is a team flooded with Talent. An argument can even be made there a top 6 team in terms of talent. They have come up short in so many situations it's even sad to talk about. They are the definition of inconsistency. When they're at their best, they look like the best team in the league, a team that can conquer Europe and pushes for the Champions League; that's how they appear when they get the best out of their team. Fiorentina had Federico Chiesa, a player considered one of the best young talents in Italian football. He left early this season however, last season and the season before he was there; now this may be partially because they were playing him out of position, but even with him and the rest of the talent that they had couple years ago they almost got relegated and needed to win on the final matchday of the season to survive. Let me say that again. They almost got relegated while having a top 6 team in terms of talent. Federico Chiesa has left gone to Juventus and is having the best season of his career. Fiorentina has Callejon, Bonaventura, vladovic Gaetano Castrovelli, and so many other strong characters and talented pieces within thin this team, and they, for whatever reason, have not been able to handle the situation. They should have hired Maurizio sarri; they may have missed the boat with that one; they do not have a coach capable of getting them to the level that at least a present expects. The game against it just highlighted everything about them that we already know. Roma did not play particularly well and had to wait until the 88th minute to find the winning goal; however, Roma scored all of the goals Leo spinazzola scored on both ends giving Fiorentina their only goal of the game. They tested Roma a couple of times, and the game was in balance considering how poor Roma looked in this game in the first half, they had no creativity whatsoever, and Fiorentina could not take advantage of it they let Roma get comfortable and eventually found a space to score their goals to secure the points in Florence. Fiorentina is so talented but plays like a bottom side together. Maybe it's the expectations that continue to be put on their shoulders, maybe it's something else but watching the game yesterday, it was a match Fiorentina was tailor-made to win, or at least get something from it just highlighted their insufficiencies more than anything else. How Fiorentina has underutilized this team for three years is just mind-boggling. This should be a team that is a tough out, but it just isn't the case.
Resurgence of Diawara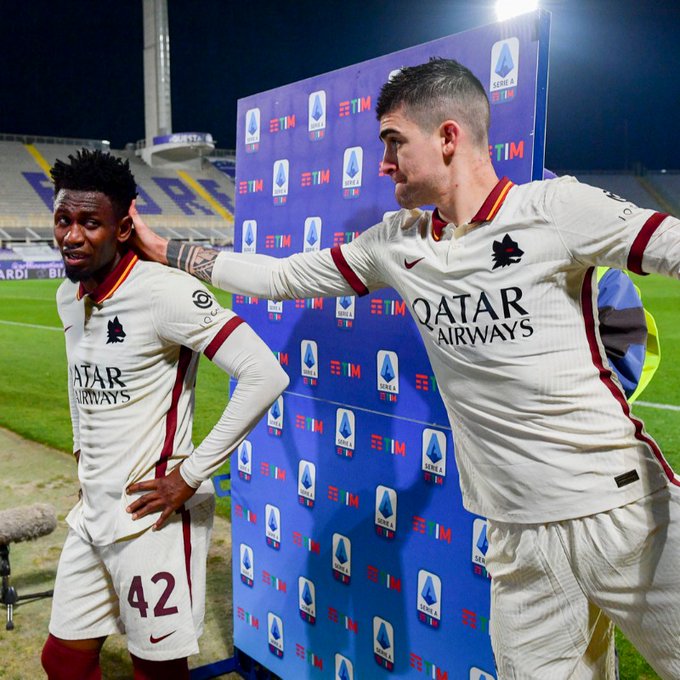 Diawara was one of Roma's best midfielders last season. He contributed so much defensively as Roma made drastic improvements in that area, helped by Chris Smalling and Gianluca Mancini, but in the defensive Midfield with Diawara and Jordan veretout. He arrived as a very young and talented midfielder from Napoli last year. He looks like one of them has the best players last season and certainly was. He contributed immensely in the season, both in the league and in Europe. Roma didn't win anything last year, but Diawara was a big contributing factor of why Roma improved under Paulo Fonseca very quickly became one of the best defensive midfielders in the league. He did deal with injuries; had he not he would of had a decent shot at my player of the season last year. His defensive Midfield partner ultimately earned the honor, but he made a strong argument. This season it's been a little bit different. Even though he has played 16 games this season, he's not been as important and has been used mostly as a substitute. Last night against Fiorentina, he rejuvenated himself, putting together a man-of-the-match performance in the defensive Midfield, showing all the qualities he showed last year. He even scored Roma's winning goal in the 88th minute that ultimately helped them secure the points. A beautiful Cross by Rick karsdorp but the defensive midfielder did get on the end of it to secure Roma the points ultimately. Diawara contracted the virus in the summer and had a really difficult time getting to full health. He was accidentally registered as an under-23 player in the opening game of the season against Hellas Verona that ended up being a forfeit. This angered the midfielder as he wasn't featured that much after that; he's got some game time, but obviously, now he will have an opportunity to play a lot of games down the stretch with the pending injury of Roma's best player, Jordan veretout. It's unclear what the future is going to hold for him past this season, but he has an opportunity to earn his spot back that Gonzalo Villar took; he does have interest from the Premier League as he has been linked with West Ham United, Tottenham Hotspur, Arsenal, Southampton, and Leicester City. The thought is that those teams will go back in for him as at 22 years old, he still is a very productive player who can reach a high level. The midfielder has an opportunity now. To innovate himself in the Roma Squad after a great performance against Fiorentina, Diawara has an opportunity to play regularly; one thing is clear Diawara showed he still has those qualities; now it looks like he'll have the opportunity to show them.