Following a late 2-1 victory at Fiorentina, Roma got back on the winning track, although it did come at a cost. With Jordan veretout arguably Roma's best player, getting injured and being sidelined for at least a month. This has put Roma in an uncomfortable position, but they will try to rectify it when they host Genoa at the Stadio Olimpico on Sunday afternoon. Roma will look for the season sweep after Roma got passed Genoa at the Luigi Ferraris in a 3-1 Roma victory during the reverse fixture. At the time, Genoa was fighting for their lives now; they have rectified the situation and find themselves out of the relegation with no real threat of returning. Nonetheless, Roma is going to this game as the favorites to pull off the victory. Even with the injury to Jordan veretout, Roma still should find a way to get it done. Will we see Roma stand their ground at the Stadio Olimpico and collect all three points, or do we have an upset on our hands? We'll find out all that and more when Roma and Genoa take the pitch on Sunday afternoon.
A.S Roma Form and Lineups WLWDW

Paulo Fonseca, even with the injuries his team has right now, is unlikely to change his 3421 formation. However, the Portuguese tactician still could move some things around ahead of the match. In goal as always, we should expect to see the Spaniard Pau Lopez. There could be some things switched around. Chris Smalling is likely to get his first start as he returns to the starting lineup after his injury. He should be joined with Bryan cristante and Gianluca Mancini as the three center-backs. The wingbacks should stay the same, with Leo spinazzola on one side and Rick karsdorp on the other. In the defensive Midfield, we should see some changes, though. With the absence of Jordan veretout, Diawara is likely to get a start alongside Lorenzo Pellegrini that might drop down to the defensive Midfield. In the attacking Midfield underneath, the striker could be henrikh Mkhitaryan on one side was Stephen El Shaarawy on the other. An upfront as the main Striker certainly will be bojar mayoral.
Manager: Paulo Fonseca 
Roma Predicted XI (3-4-2-1): Lopez; Mancini, Cristante, Smalling; Karsdorp, El Shaarawy, Diawara, Spinazzola; Mkhitaryan, Pellegrini; Mayoral
Genoa lineup and form DLDDW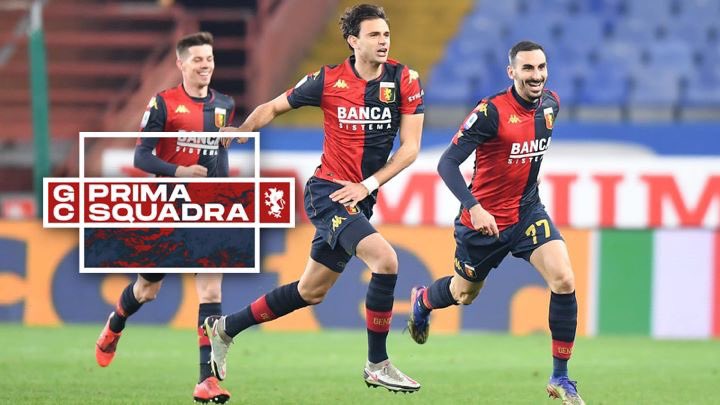 Genoa has been one of the biggest surprises of the season. They have been a team for the last couple of years that only survived by the Skin of Their Teeth. It looks like their time had finally come in Italian football as relegation was imminent; however, something changed. They got hot at the right time and climbed all the way out of the relegation zone, almost to the point where they do not have to worry about it anymore. It's actually been a tremendous rise out from the bottom; they are now in a situation where there is no threat at all for the bottom part of the table even though they recently dropped points in a derby against Sampdoria Genoa will have to feel good about where they are this season. They have got incredible production this year out of Matteo Destro. They aren't in the best form right now, but they certainly are a completely different team to the one Roma saw earlier in the season. Genoa actually only has one loss in the last five games and could see this as an opportunity to take advantage of the Midfield situation against Roma. They typically play very defensively out of 352 with some Strikers at the top that can do some significant damage. Genoa is the underdogs in this game but could make things interesting.
Manager: Davide Ballardini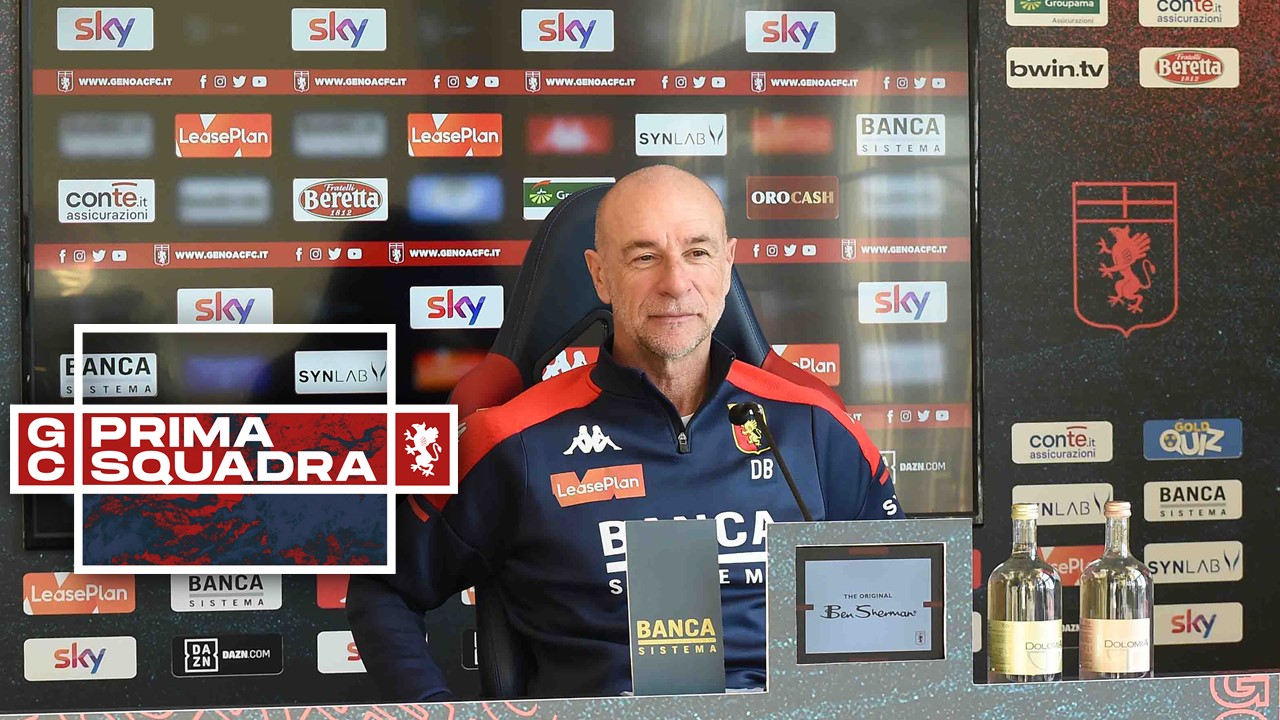 Genoa Predicted XI (3-5-2):Perin; Masiello, Radovanovic, Criscito; Zappacosta, Strootman, Badelj, Zajc, Czyborra; Shomurodov, Destro
Minimize Counter Attack 

Value possession 

Don't make Mistakes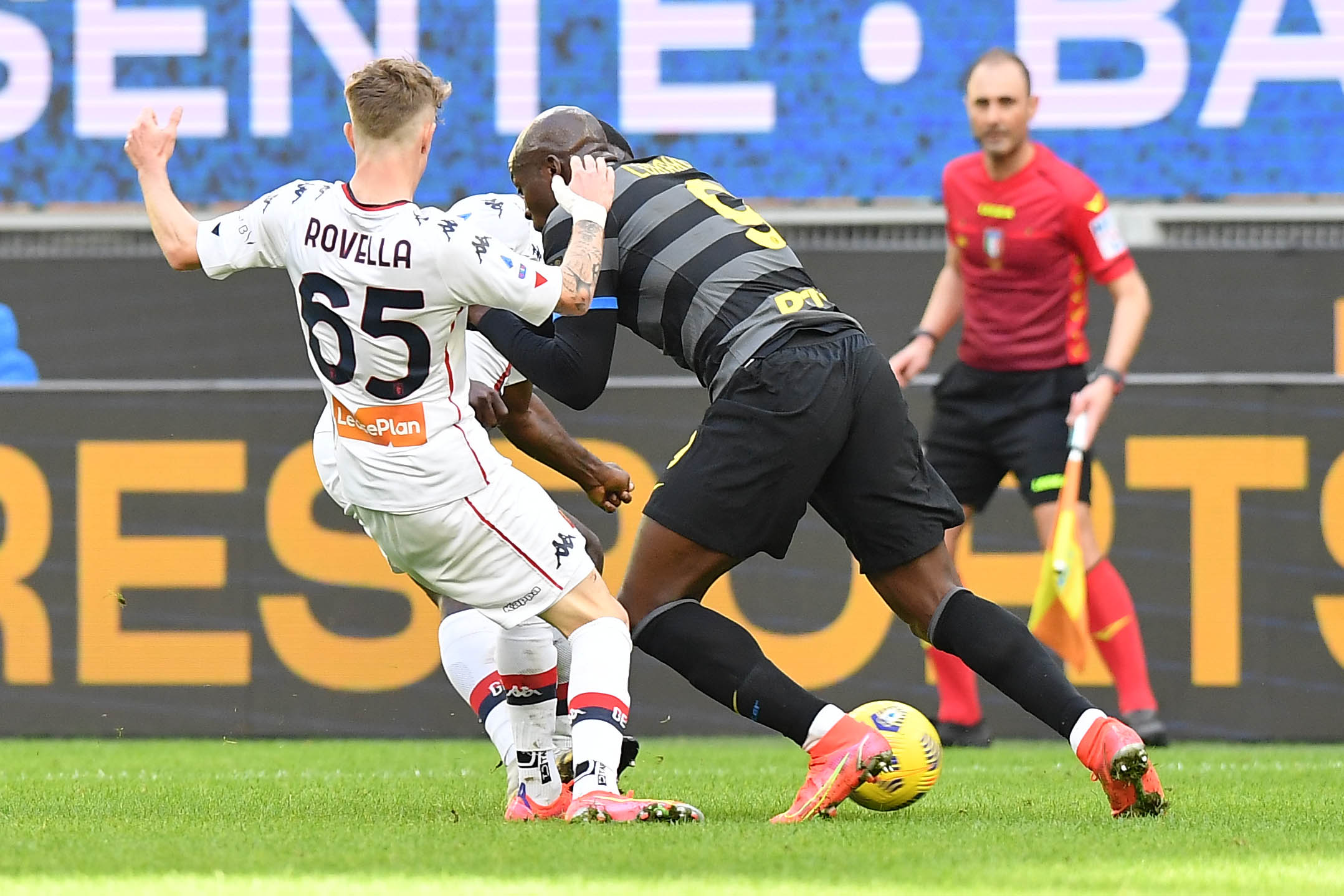 Genoa is the underdogs in this game and is not expected to come away with a point; however, if they execute, there may be a slight chance of them at least stealing something. Genoa must take their chances and find a way to take advantage of Roma's fact without their best midfielder. A midfielder that is really important on Roma getting on the counter-attack. If Genoa plays this right, they can prevent Roma from getting on the break, which gives them a chance. However, Roma has a more talented team and can score more ways than just through the counter but eliminating that part of the attack could be very important. Diawara does not contribute in the counter the way Jordan veretout does; they're still likely to lose the Midfield battle, but if they use the strong mentality defensively, they can stop them from getting on the break. Roma's defense is a little stronger this week and has been in the past, but Chris Smalling returns to the starting lineup, but Roma are still without their. Ibanez. Even though Genoa are a defensive team, they should to use their attackers up top to try to make things difficult on a Roma backline that isn't at full strength right now. It's going to be difficult because when Chris Smalling and Gianluca Mancini are there, it's going to be challenging, but all they need is a gap of space. Genoa must be very wise with possession; when they have the ball, they need to be cutting into the box and trying to take advantage of it. The thought is that Roma will have the ball most of the game, but all Genoa needs to do is hit them once, and it can change the Outlook of the game. Then finally, don't shoot themselves in the foot; don't make a mistake that makes things easy on Roma. They are without their best player in the Midfield in; the last thing you need to do as the opposition is giving any more help; they have more Talent already they are favorites in this game, and even though Genoa are unlikely to pull it off they have enough in their tank to make it difficult however if they make mistakes that Roma can take advantage of it will make it much more challenging. Even though they probably won't pull it off they have a chance if they play clean football and don't try to do too much yet take enough risks to put themselves in a position to at least take a point will they be able to pull it off probably not but this at least gives us a chance.
Using Wingbacks as Point of attack

Get Boja Mayoral back in form 

Adapt to Veretout Absence in Midfield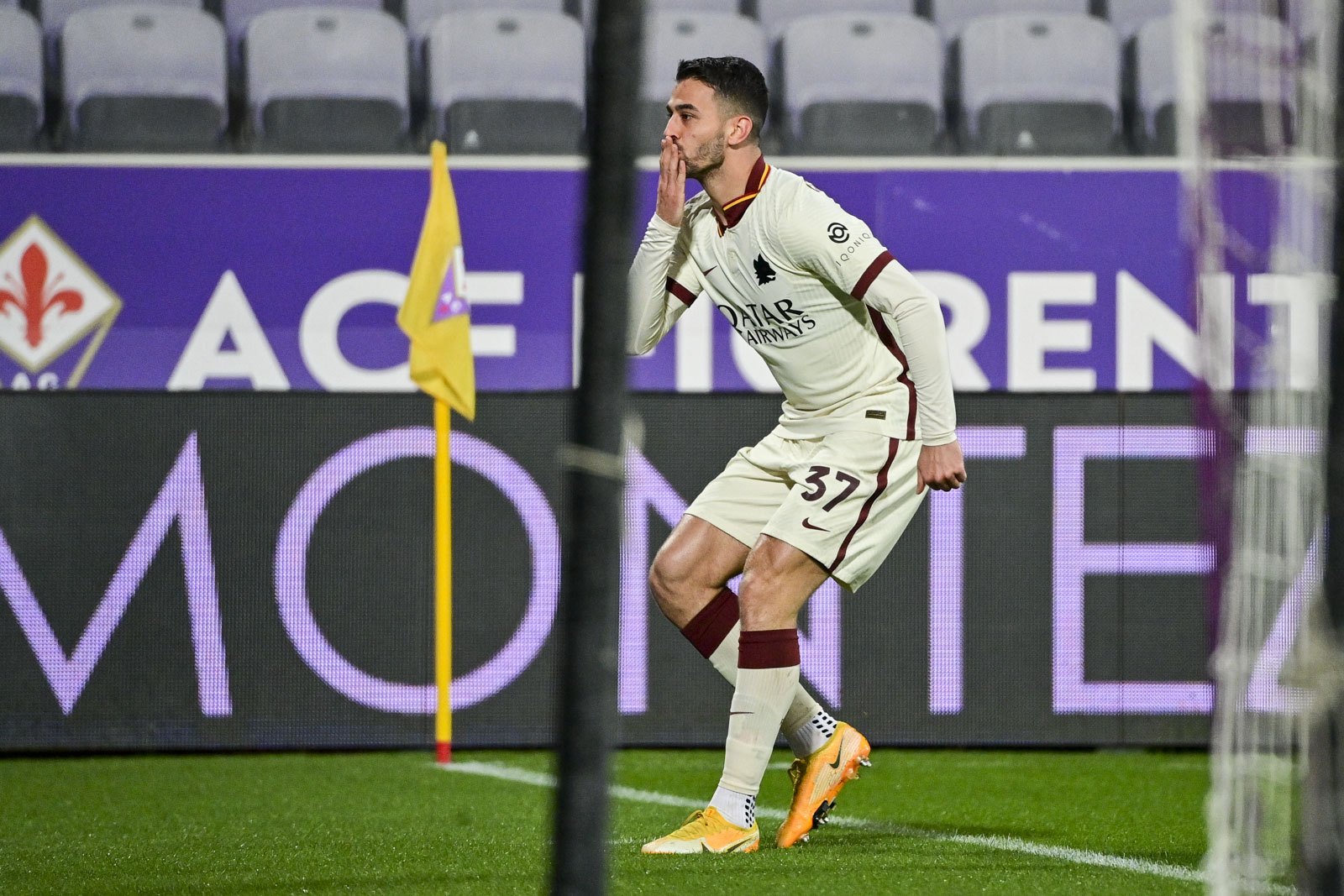 Roma has only lost one game at the Stadio Olimpico this season. They are almost Flawless at home in the Eternal City, but that does not necessarily mean that Genoa cannot make this difficult. Roma will have to adapt massively because of their loss in the Midfield. They could win the Midfield battle, but it will obviously change the way they do things. It will be much more difficult to get on the counter-attack especially considering the Catalyst of the attack is out for the month. Roma still has attacking options in the setup, but they will have to go about it completely differently. Roma should use their wingbacks As Weapons. Even though they do have quality in the midfield and in the attack, the wingback seems to be the key here. Leo spinazzola has proven to be an attacking component that can cut into a Genoa defense that has struggled at different points this season. Meanwhile, Rick karsdorp has the most assists from his position in the league. With their injury, Roma will have to make an adjustment; taking Pellegrini and putting him back in the defensive Midfield may be the best bet. Alongside him is likely to be Diawara if Roma can get the best out of Diawara and he plays as he did against Fiorentina, Roma will not have a huge issue being broken down in the Midfield. It will be a hindrance on the counter-attack, but Roma have; otherwise, it's gone, so if they just control themselves in the defensive Midfield, Roma should find a way to win it in the Midfield still and it's not to say they can't get on the counter-attack they just won't have the juice they usually do and then finally try to get bojar mayoral going again. When he is at his best and playing well, he can be a huge problem; he has 11 goals in all competitions this season and has shown his ability to be Roma's number one this season. He has contributed in the goalscoring part department as well as facilitating goes for a teammate he doesn't necessarily need to score, but if Roma can get production out of him and see him get back into his form, Roma should find a way to pull this off. This game will be challenging and difficult for Roma; it will be a lot closer than people probably think.
Score: 2-1 Roma Genoa is in good space right now; they only have one loss in the last five games and have played very productive football for weeks; they will make this tight. Still, in the end, Roma will find a way to pull it off at the Stadio Olimpico as I see them as 2-1 winners.
A.S Roma's Diawara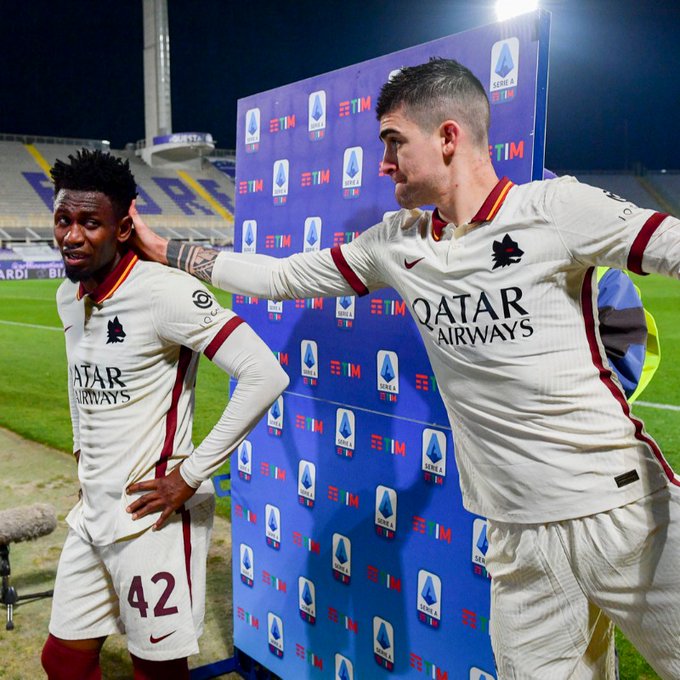 Genoa's Kevin Strootman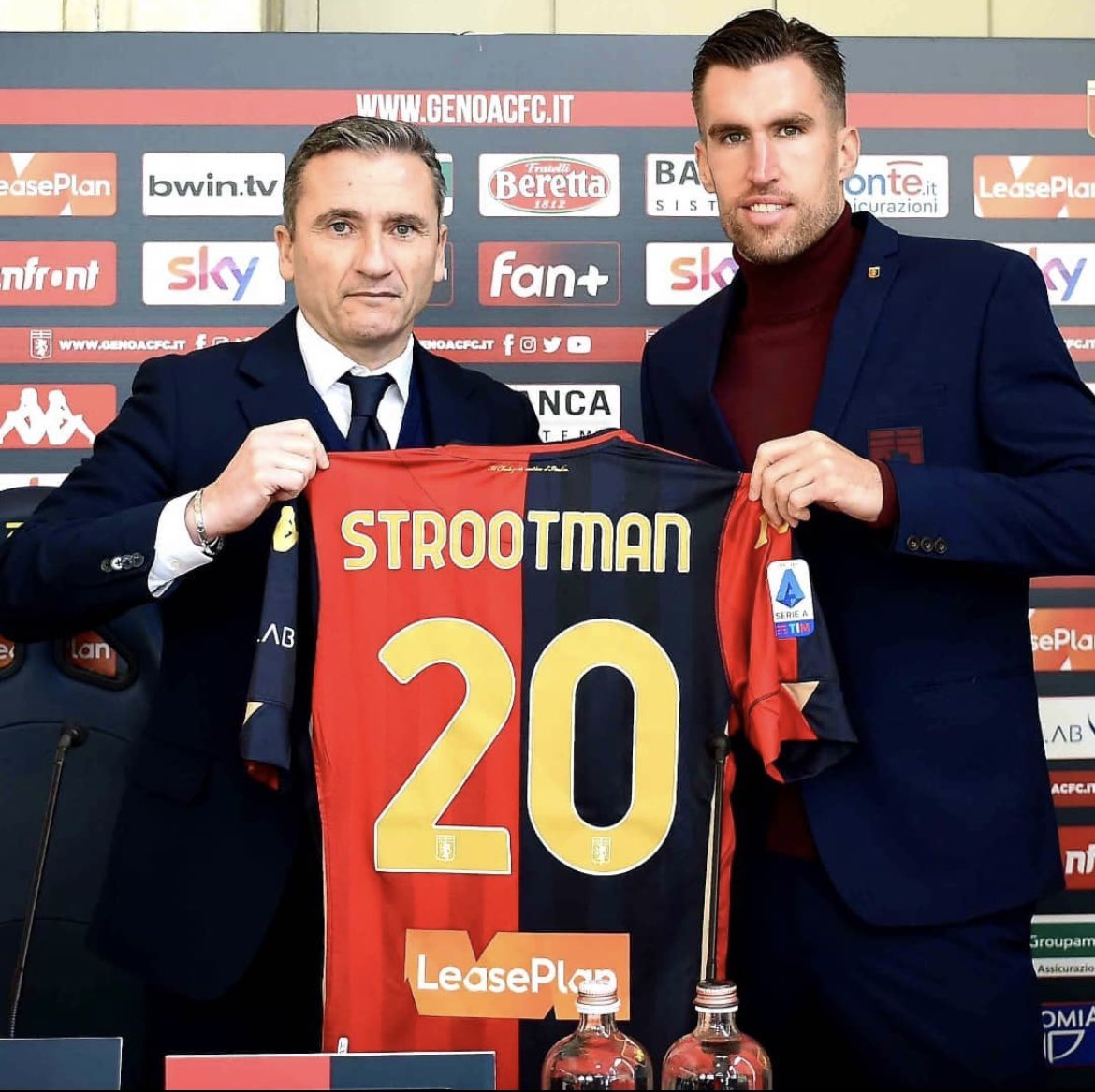 Match Details

Date: Sunday March 7th
Venue: Stadio Olompico
Kickoff: 5:30PM (USA) 11:30AM (ENG), 12:30PM (ITA)
TV Broadcast: CBS ALL ACCESS
Genoa is in good space right now; they only have one loss in the last five games and have played very productive football for weeks; they will make this tight. Still, in the end, Roma will find a way to pull it off at the Stadio Olimpico as I see them as 2-1 winners.