Score: A.S Roma 1 Genoa 0FT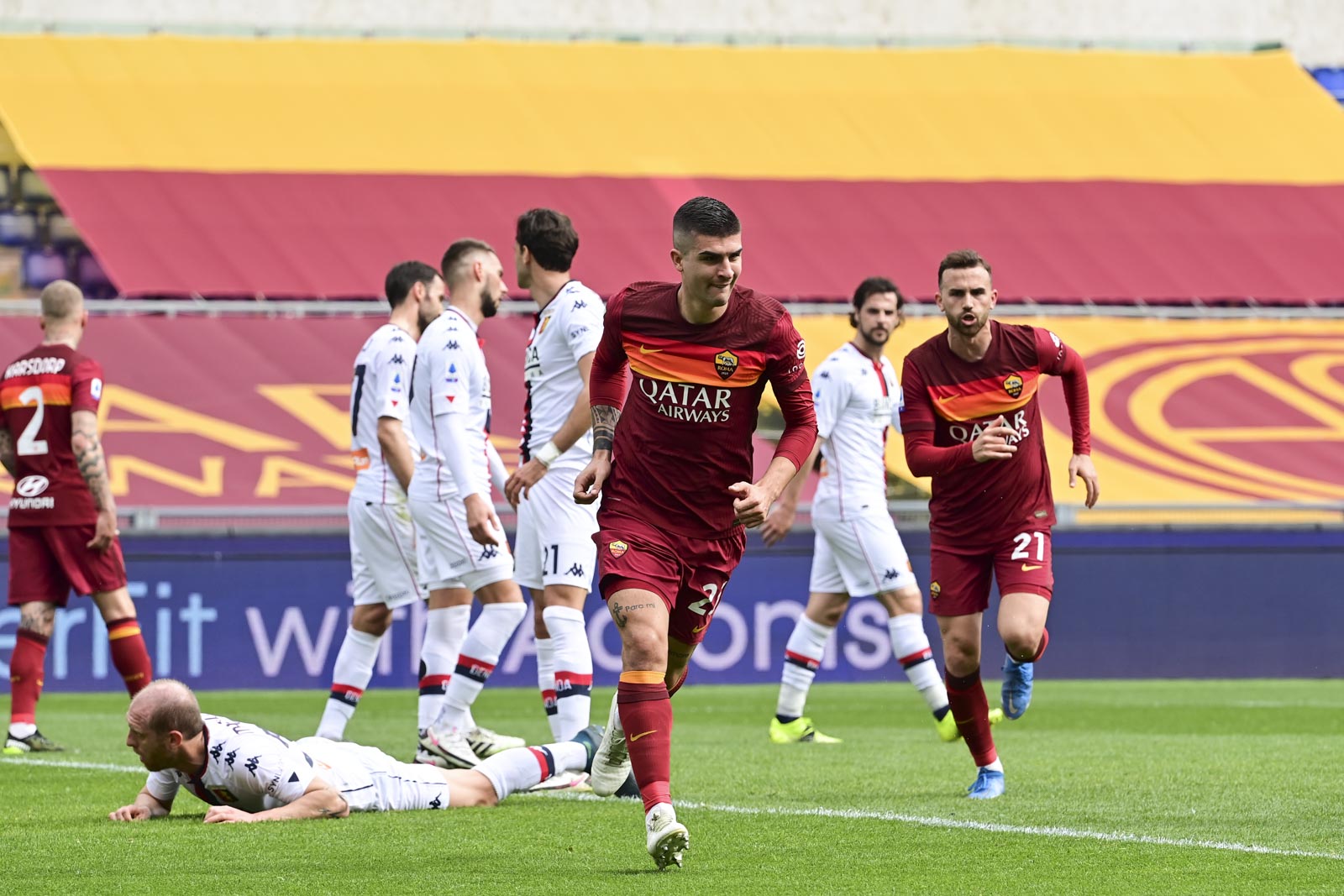 Roma was coming into this game following a really tough 2-1 Victory against Fiorentina. Late on, Diawara scoring a game-winning goal as Roma take the points. Unfortunately, Jordan veretout was injured and will be sidelined for a month. However, Roma would return home to the Stadio Olimpico in a game that had many implications on the Champions League race. Atalanta is taking on Inter Milan on Monday. Roma had an opportunity to get back into the top four. Roma has only one loss at home this season, and there were obvious reasons to be optimistic. Paulo Fonseca had to adjust some things, But ultimately Roma figured it out. They would play host to Genoa, who they had beaten in the reverse fixture 3-1. It turned out to be a really tough battle; both teams had their opportunities to get themselves in front. Roma did seem like a slightly Superior side in this, but it was a close one to call. Midway through the first half Gianluca Mancini got his head on the end of a cross finding the back of the net as Roma took a 1-0 lead. Roma was able to hold on to that lead into the second half. The game got rather tense in the final 45 minutes. Roma is usually playing in a lot of games that are high scoring that largely depends on a counter-attacking play; without their component of that in their team, it became more difficult. It ended up being a very defensive performance led by Chris Smalling. Genoa had their chances in this game it wasn't that Roma completely dominated them; they got into space where they could be dangerous. Still, Roma was not going to be denied it was a defensive master class from Roma. Roma had some opportunities to extend it in the second half when done Gonzolo Villar hit the post. Still, once they put themselves in the lead, they just weren't going to give it back up and let them back in it. It wasn't the most beautiful game of football. Roma had to play significantly differently than they had in the past, but they won the battle in a one-goal game against a strong Genoa side that made Roma uncomfortable throughout the game. Roma picks up the points and Propel themselves into the top 4 temporarily; the result of the Inter Milan and Atalanta game will determine whether they stay there without their best player and a couple of starters suspended Roma did it just enough to secure the points as they win their second game on the bounce it's all smiling at the Stadio Olimpico after a 1-0 victory over Genoa takes them back into Champions League contention.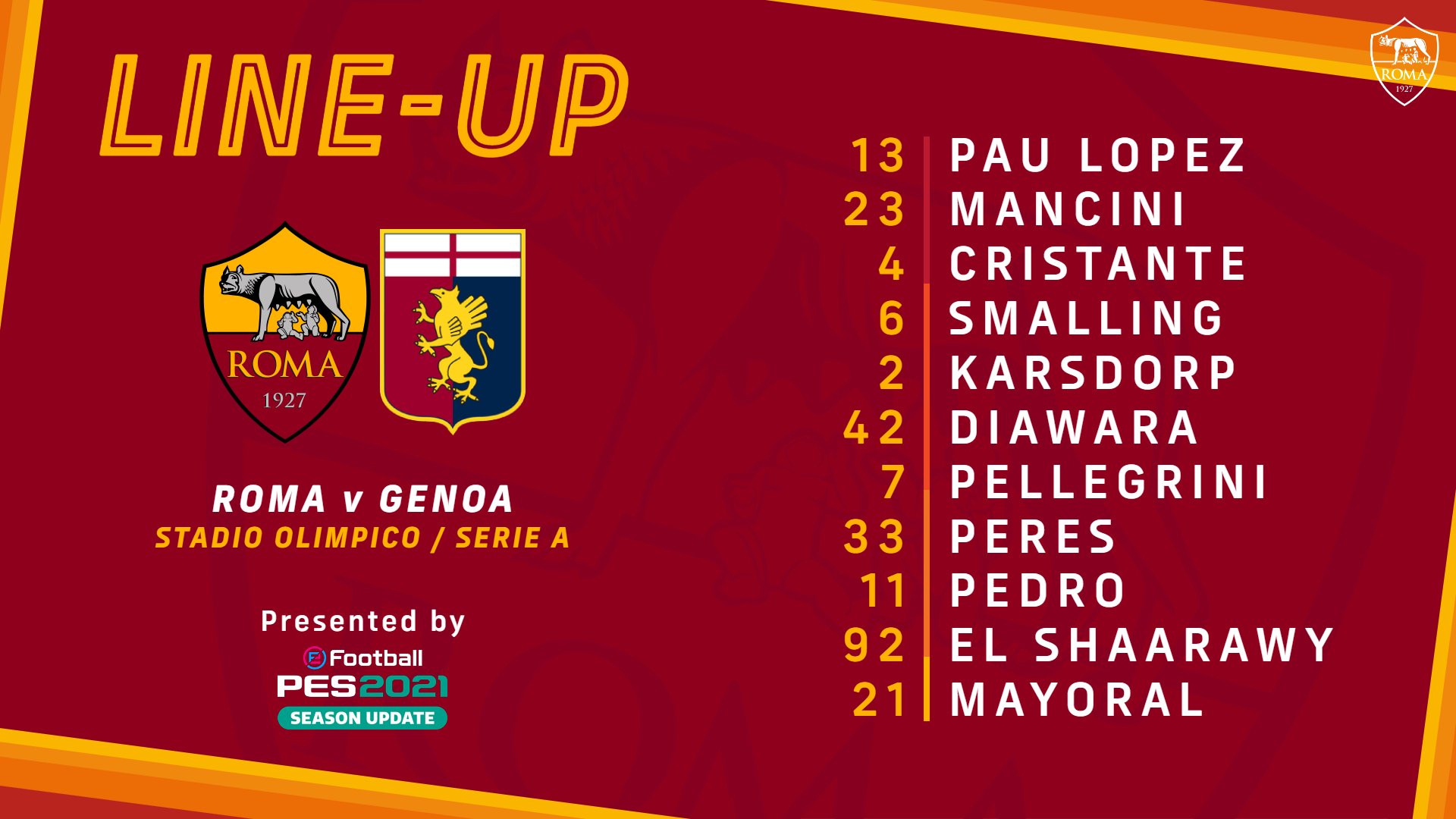 Roma would line up out of their typical 3421 formation. However, there would be slight modifications after the injury to Jordan veretout. In goal, as always, would be Pau Lopez. The back three would consist of Gianluca Mancini on the left, Chris Smalling on the right, and Bryan cristante in the middle. For some strange reason, Bruno Peres would line up as the left wing-back; the right-wing back, as always, would be Rick karsdorp. We would see the defensive Midfield pairing of Lorenzo Pellegrini and Diawara. Pellegrini drops into the defensive Midfield as we expected. Underneath the striker as the left attacking midfielder would be Stephan El Shaarawy getting his first start. They're on the opposite side on the right would be Pedro Rodriguez. Upfront as the Central Striker would be bojar mayoral.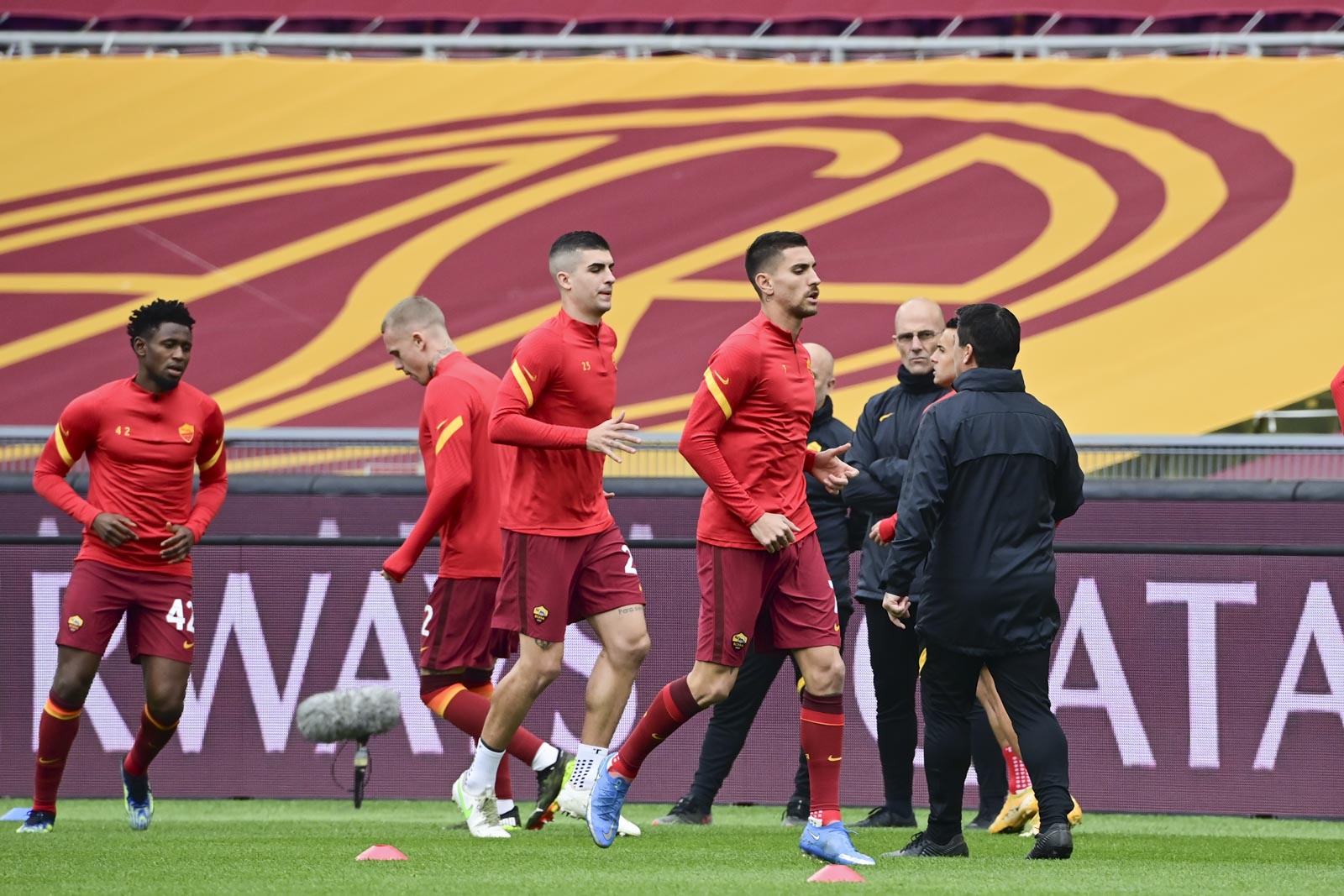 After preparations and predictions, the match got underway on a Sunday afternoon in the Italian Capital. Roma has only lost one game at the Stadio Olimpico in all competitions; this was an opportunity for Roma to improve even further after winning late in the midweek. It turned out to be a rather ugly and gritty game for both teams. Roma had some injury concerns and had to change the way they played completely. Just minutes into the game Chris Smalling came close to putting Roma in front. Coming from a Lorenzo Pellegrini Corner, the Englishman got in the right place to connect on the header, but his header hooked wide. At first, there wasn't a team that appears to be superior. Both teams had spurts in which they looked more Superior than the other, but it was really hard to see both Roma and Genoa had their moments throughout the game. Bitterly in, it was a tug of war between them, each team trying to get that advantage. Genoa had a pair of chances shortly after Chris Smalling missed. Genoa missed from inside the Box before Mateo Destro saw his shot saved from the side of the box. Roma tried to respond with Pedro missing from Deep and Gianluca Mancini coming clothes coming off a corner. Roma did seem, at least when they were pushing really hard at the general goal, it seems like it would only be a matter of time before they were going to breakthrough. Mayoral saw his shot blocked coming from an El Shaarawy cross. Roma was trying to increase the pressure. Roma finally had their moment in the 24th minute Gianluca Mancini rose up and delivered, putting his head through a Lorenzo Pellegrini cross coming off a corner into the back of the net to give Roma a 1-0 lead. It would be Gianluca Mancini's third goal of the season. The most noticeable thing during the game was Roma was not getting out of the counter-attack with their loss of that component in the Midfield, so Roma's going to have to go about getting the points a different way taking advantage off the set-piece doing exactly that. A few minutes later, Pedro Rodriguez tries to give Roma a second, but he saved a deep strike from outside the box. There were many early chances in the game, and then the game kind of became a little dull before it came to life at the very end of the first half. At this point, it was all Roma as Stephan El Shaarawy had a pair of chances to end the first half. He struck from well outside the box, missing the target, and then tried striking from much closer. Both chances, unfortunately, would signal the end of the first half. Roma, we're halfway there, holding a 1-0 lead thanks to Gianluca Mancini.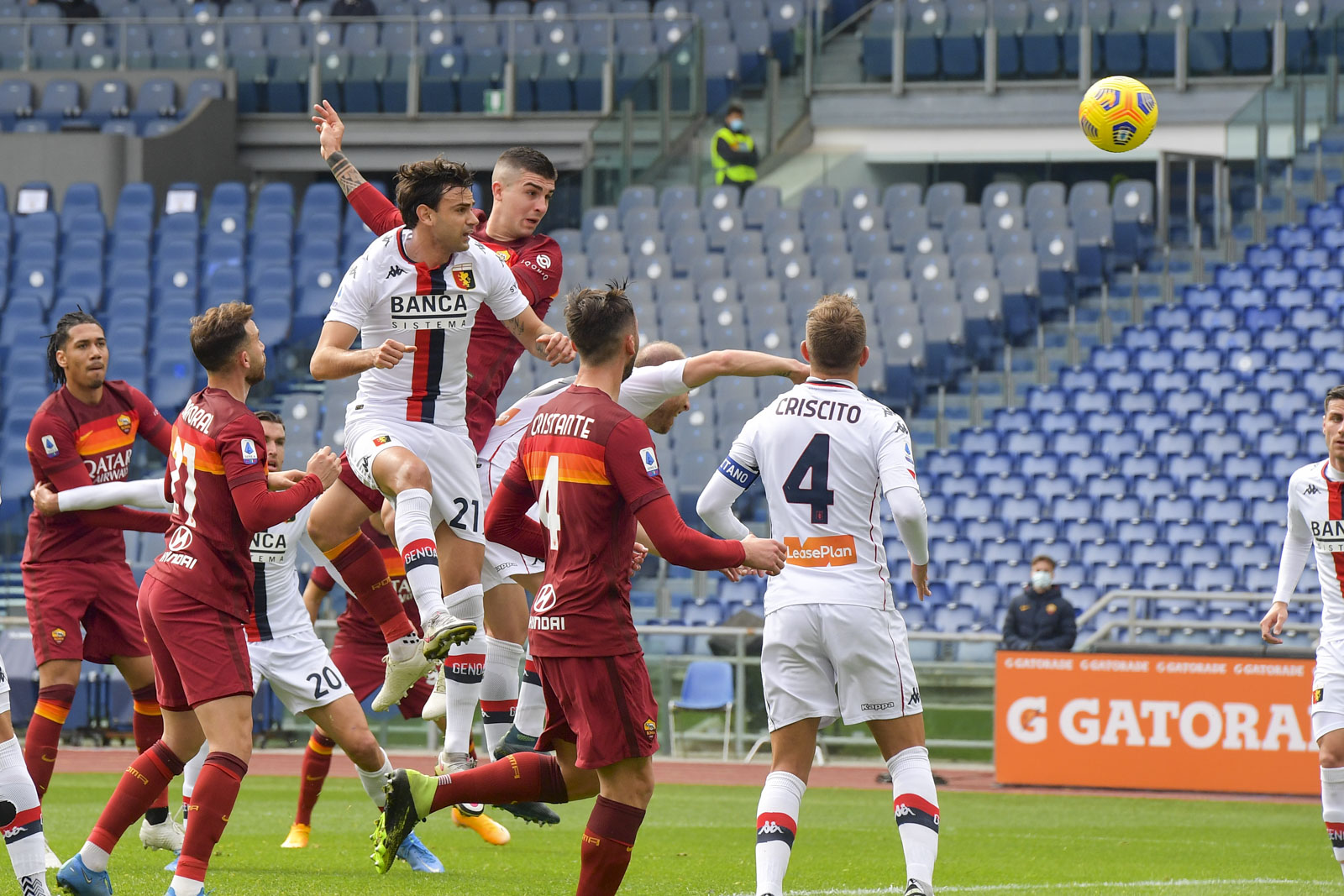 It was a slow-tempered game so far; even though there were chances from both teams we just didn't see the attacking style of Roma that we typically do. Zappacosta gave Genoa a great start to the second half as he was able to test Lopez, But ultimately the Spaniard made the save they keep Roma in the lead. Gianluca Mancini hit back for Roma as his strike went wide. With about 30 minutes to go Roma went to the bench as Mkhitaryan entered The Fray for Stephan El Shaarawy and Gonzalo Villar came in for Diawara. The game went a bit dry to a certain extent. Both teams that try to push themselves into the lead, but Roma really focused on not conceding as they played exceptional defense in the closing stretch at the game. Genoa often got into their space, but it never accumulated to anything because Chris Smalling and Company were always there to deal with it. With a little over 20 minutes to go, Gonzalo Villa nearly gave Roma a second when he hit the post. It was a more or less very unenthusiastic style of football until about 10 minutes to go. There were hardly any chances other than an opening couple of chances of the first half and Gonzalo Villar hitting the post. This included mayoral scoring a goal that was taken away due to offsides but more or less, there wasn't a lot of enthusiasm with the way either team we're playing in the second half. With 10 minutes to go, Gianluca Scamacca came close to an equalizer, but his strike was a little to the right. Minutes later, Lorenzo Pellegrini tries to get Roma a second but misses the mark from Deep. Chris Smalling nearly gave Roma a second putting his header through a Roma free-kick that just went a little wide. Then in the closing moments, Genoa had one last gasp. Still, they felt Roma defensive pressure as Genoa we are unable to convert on a late equalizer Roma held on in a very passive game of football that was led by the Roma defense Gianluca Mancini's goal is enough to seem Roma collect all three points at the Stadio Olimpico as Genoa has struggled against Roma only continue are they not picked up any points against them in their last 13 games. It wasn't necessarily pretty, and you could see that Roma missed Jordan veretout, but they get the job done in the end as Roma gets the points.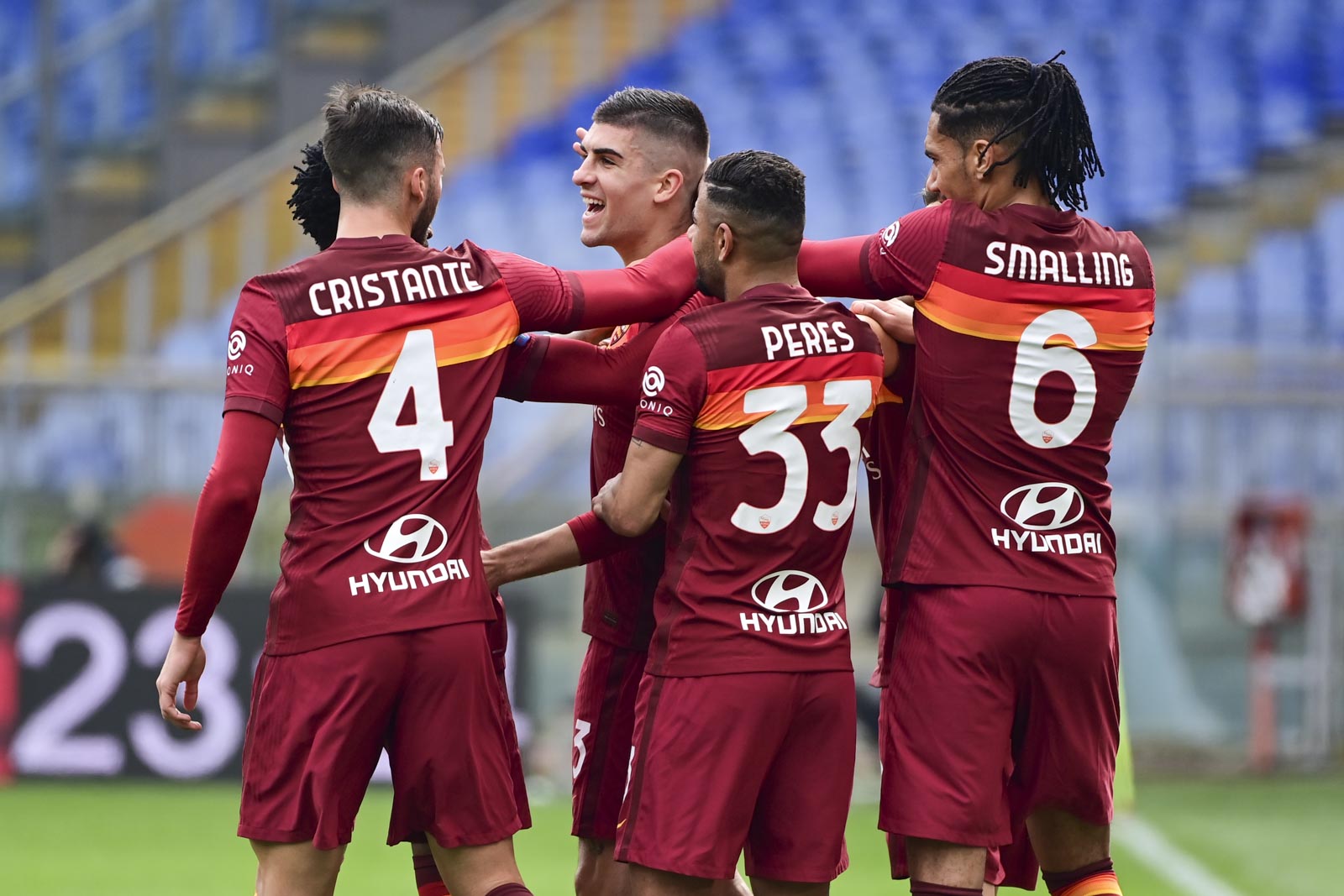 Roma reclaims their spot in the top 4 at least temporarily as the Champions League race heats up. Roma could not approach this game in the manner they usually would. Roma is a very attacking mind team that gets on the counter very often; however the Catalyst of the counter-attack is Jordan veretout; he is the glue of the counter-attack Roma could not even get on the break-even once. Their only goal of the game came from a set-piece as Gianluca Mancini gives Roma the winner. It slightly concerns, especially when Roma plays a better team, whether or not they can live without what they do best. Outside of that, it was not a very enthusiastic game from either side; there were only a few chances Roma must figure out a different approach in the coming games, especially in the Europa League. However, we'll see how they react to it. It was a great defensive performance from Roma, who really didn't allow the opposition to get anything going. Chris Smalling was the match man who did everything and a bag of chips for Roma. His importance screamed through this performance. Roma has missed him so much when he is at his best in playing well Roma is difficult to score on despite their goal-keeping issues. If Roma can get back to full strength and figure out an alternative way to attack the opposition, then Roma should find a way to pick up points and play well together in the coming games. If Roma can't counter-attack, they should figure out a different approach; relying on set-pieces just isn't do it for them every week, especially against a counter-attacking team Shakhtar in the Europa League they're going to have to find a different way to attack them. All in all, Roma and get the points to get a clean sheet and are back in the Champions League Fixture so not too many complaints from the Roma side of things they get the job done, and at the end of the day, the points are what matter and Roma were able to collect them.
TOP OF TABLE
1. Inter 18-5-2 59Pts
2. AC Milan 17-5-4 56Pts
3. Juvnetus 15-7-3 52Pts
4. AS Roma 15-5-6 50Pts
5. Atalanta 14-7-4 49Pts
6. Napoli 15-2-8 47Pts
BOTTOM OF TABLE
15. Spezia 6-8-12 26Pts
16. Benevento 6-8-12 26Pts
17. Cagliari 5-7-14 22Pts
18. Torinio 3-11-10 20th
19. Parma 2-10-12 16Pts
20. Crotone 4-3-19 15Pts
MAN OF THE MATCH: Chris Smalling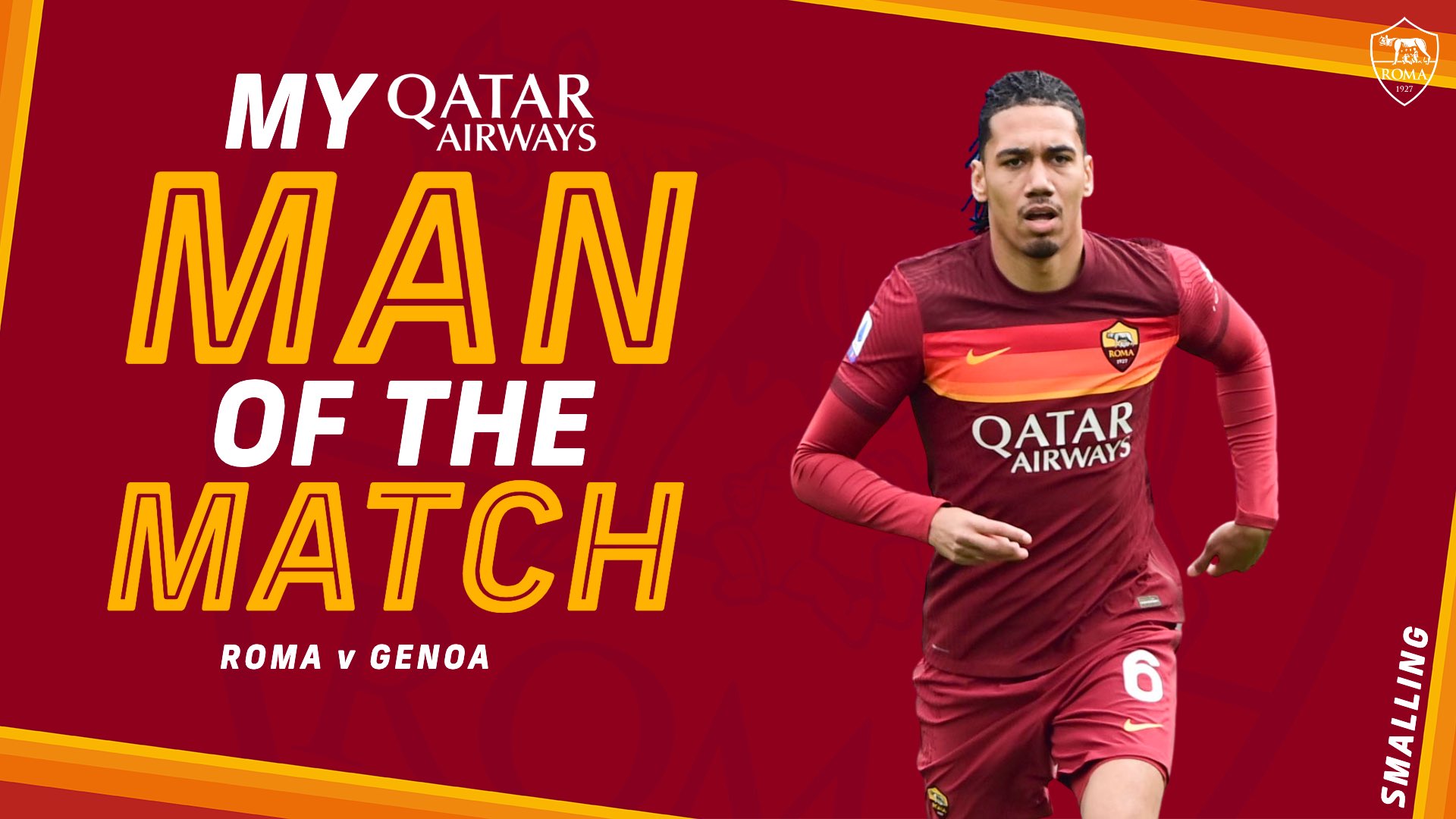 .