Chris Smalling is back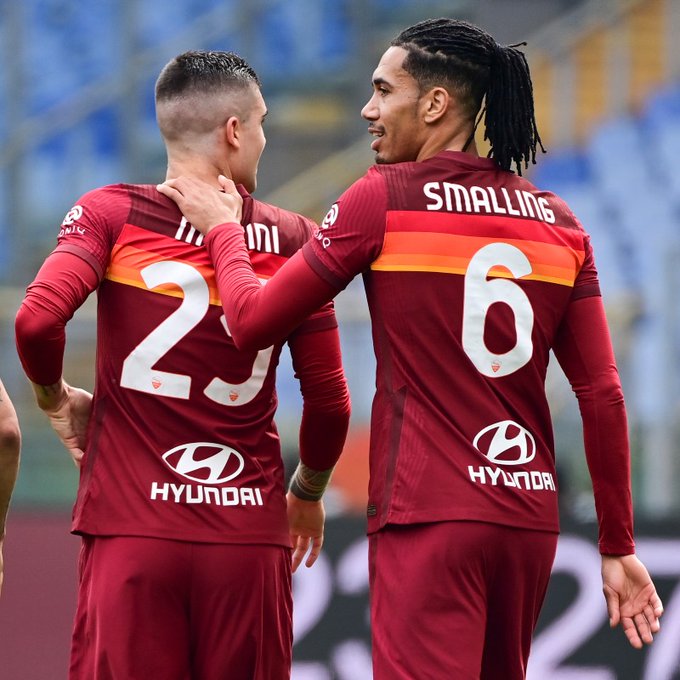 Chris Smalling got his first start since he was injured against Hellas Verona many weeks ago. When Chris Smalling is completely healthy, he is one of the best center backs in the league and is arguably Roma's best player in that position. Gianluca Mancini and Rodger Ibanez are close but considering Chris smalling's experience and what he has brought to the table since arriving in Roma last year on loan makes him the first name on the team-sheet. He's undoubtedly should be given an opportunity in the England 2020 squad for the European Championships this summer. He has earned it based on the fact of how productive he has been with Roma; it is unlikely that he will get it, though, mainly because he is not playing in England and it has been a while since he's been called up however considering how he has played at Roma the last two years he certainly Justified it. Anyway, last night was a defensive master class from Roma. Genoa pushed them and made them uncomfortable almost regularly, yet only a registered and minimal amount of shots. Primarily because of the importance of Chris Smalling. Roma had defensive issues for weeks because of his absence; now that he is back, Roma sees a little more control in that area. Rodger Ibanez remains out with injury, but Roma should have an almost full-strength backline for the next couple of weeks. Gianluca Mancini, Chris Smalling, and Max kumbulla are all fit and have Bryan cristante as an alternative. Roma must find a way to use this to their advantage because of the number of injuries they have suffered defensively this season. It was a breath of fresh air to see Chris Smalling put together one of the weekend's most dominating performances. It was clear from the very beginning of this game how much he has been missed in the Roma team; if he can stay healthy and continue to play like this, Roma will be much better defensively. It is Well documented that Roma does have some goalkeeping issues, but with Chris Smalling and Company intact, Roma could be much-improved performance. It wasn't just Chris Smalling, even though he was the most influential player and was the man of the match yesterday. Mancini continues to improve through each game, and the two of them are starting to continue the strong partnership that they showed last season. If Roma can defend at a high level, it can simplify Roma's approach but depend on injury in the Midfield. It is vital that Roma can protect at a high level if they can keep the same energy and Chris Smalling can continue to play well and stay in full fitness. Roma will have a chance at chasing down the Champions League. Chris Smalling was unbelievable; he's finally back, and he showed what they were missing without him.
The Resilience of Genoa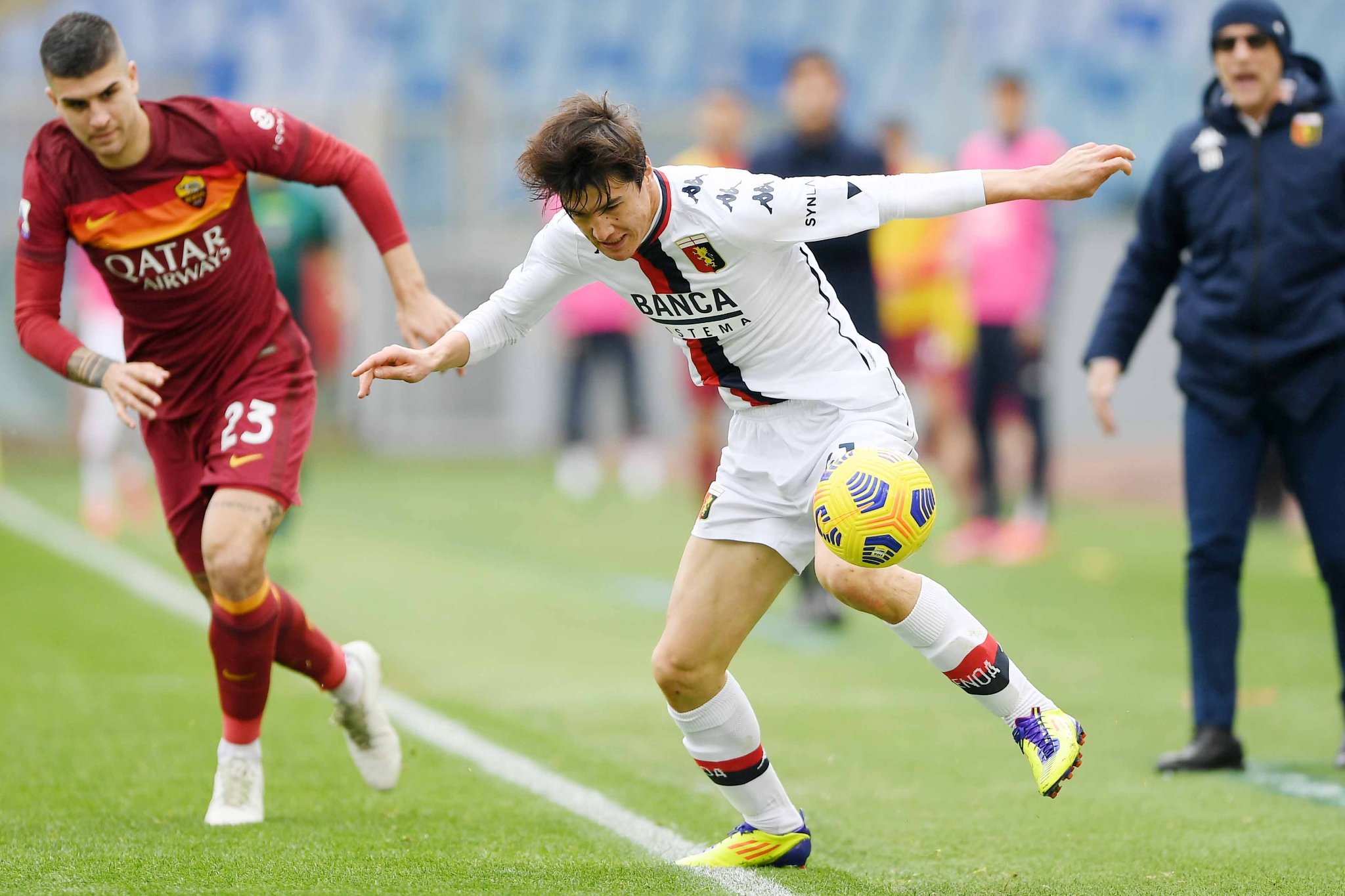 Genoa has never been a team that really gives Roma that many problems. In their last 13 matches against Roma, they don't even have a point. This was the first time in a while that Genoa gave Roma some significant challenges. Roma did end up winning the game from a first-half header from Gianluca Mancini. Still, outside of the other than Gonzalo Villar hitting the post in the second half, it really was a challenging environment that Genoa created. Roma only has one loss at the Stadio Olimpico this season; this is the place where Roma is completely comfortable and doesn't lose a lot of points. They have the best home form out of any team in the league this season. Genoa may not have the most talented team, but they played in Roma tough they made him uncomfortable, and if it wasn't for Heroic defending from Chris Smalling, maybe Genoa could have even got something from this game. Genoa is an exciting team this season. Over the last couple of years, they've got into this gray area of not being an outstanding team but not being quite bad enough to be relegated. At the beginning of the season, they looked just like expected. Many people believed they would be relegated, and they didn't start very well this season. In the first quarter of the season, they spend a reasonable amount of time in the relegation zone or at least near it. A 6-0 loss to Napoli was really highlighting their struggles. They actually said a lot because Napoli is not a very good team this season considering what their expectations continue to be the season in and season out. All of a sudden, they got hot, picking up points for weeks at a time. All the way to the fact that they dragged themselves not only out of the relegation Zone but into safety. They are 11 points clear of the bottom and now are not involved in a fight for survival. They do need to play a little bit better than they have a tough couple of weeks, not necessarily in terms of performance but in terms of getting more points. Still, none the less they gave Roma real challenged, and this Genoa team, if they're able to ride this momentum very well, could be a team that can start pushing the other half of the table with the years to come. Signing Kevin strootman certainly helped, and they got a new change of Direction with the manager; this team has the potential with the right signings could be something entirely different. The way they played Roma last night really shows how much they have grown since the start of the season.
Concerns with Counter Attacking play w/o Veretout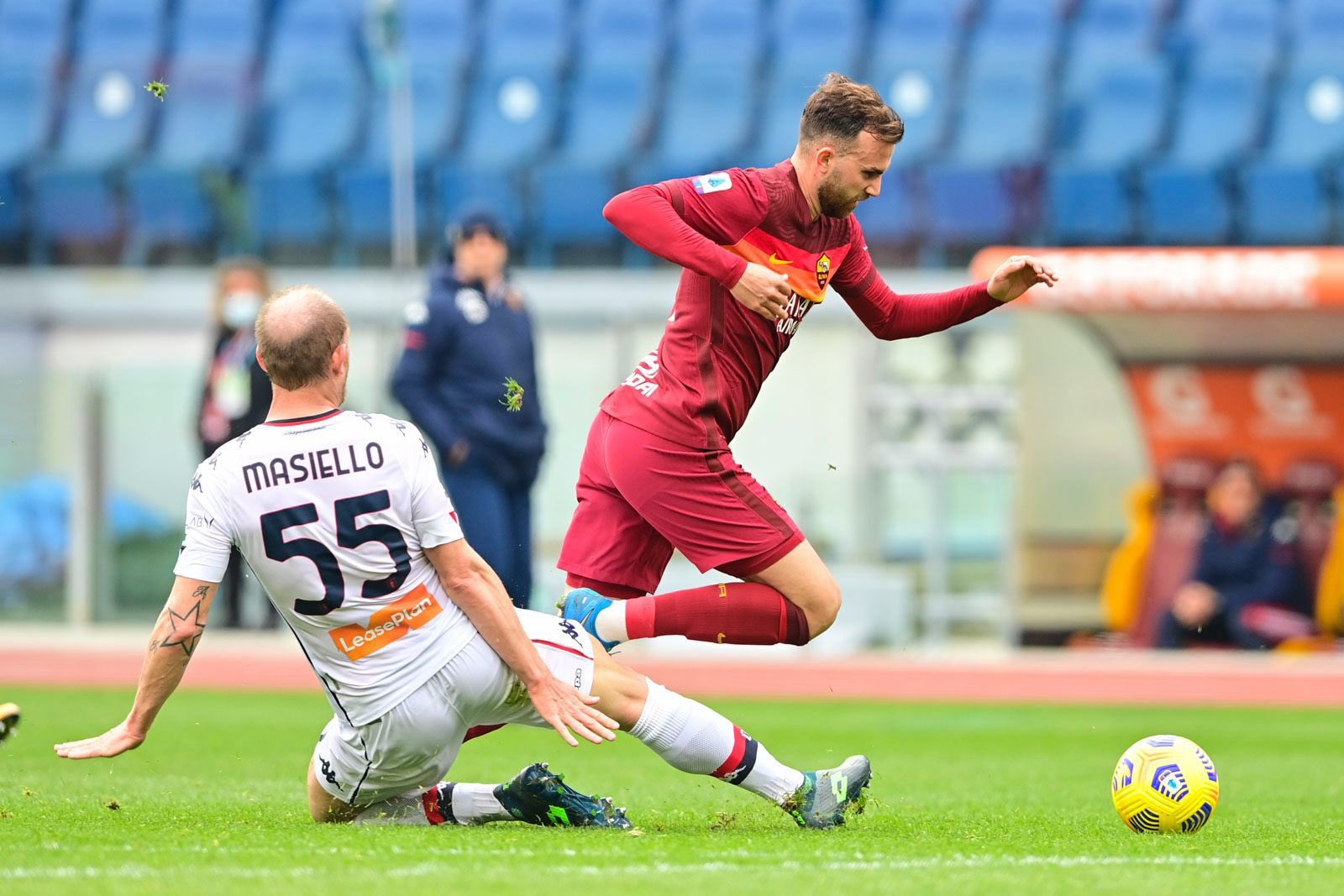 Roma showed their defensive abilities yesterday and got themselves a very rare clean sheet. Roma should be happy with how they performed last night; they got a challenging Point against a team that gave them everything they had. It's tough and ugly games like that that really can be the defining Factor in a season like this. Great teams find a way to win challenging games, and Genoa gave them a fight that they ultimately could pull off thanks to a Gianluca Mancini goal. There was undoubtedly positive to take mostly their defensive ability and getting that clean sheet. Still, even though Roma got a tough victory and should feel good about the performance, certain things really starting to concern me with this Roma team. Especially with a midweek match in the Europa League round of 16 against Ukrainian counter-attacking side Shakhtar Donetsk they beat Real Madrid twice. In two chances against inter, they got the point are Ukrainians occasionally can play open with gaps. Still, at the same time, if you look at this logically speaking, they are a counter-attacking side that can hurt you almost regularly; they play like there's blood in the water. This was going to be a challenge regardless. Still, now, with Jordan veretout unavailable for a month after his injury against Fiorentina, Roma should feel a little concerned about the way they approach this game. Roma needs to find another way of playing and being successful in the attack because what we saw from and last night was very underwhelming. Something that people tend to forget is Jordan veretout is Roma's is the best player this season. But that's not why it's a big concern. Roma has been this season one of the best counter-attacking sides in the league; when they get forward, they are ruthless on the attack, and more often than not, they find the way to convert. They play out from the back, ultimately leading through the Midfield on the break with many shots and hanging up at the end of the net when they get on the counter. The most vital ingredient of the counter, the thing that is the glue of this style of play, was Jordan veretout he may not be scoring all of the goals in the counter-attack. Still, his involvement and ability to push forward in the play's build-up is why Roma gets on a Counterattack so easily when he's playing. As we saw against Genoa, when he is not playing, Roma doesn't get on the break. In 94 minutes yesterday against Genoa, Roma didn't get on a counter once. Let me reaffirm that for you, Roma, one of the best counter-attacking teams in the league, couldn't get on one attack. Jordan veretout is the glue because of his positioning and the types of dangerous spaces he can get into when the ball is at his feet. He's pushing the ball forward; he is tough to stop, along with passing ability to the other Roma attackers that push forward allows them to be very dangerous when they attack on the counter. Roma just removed that with him out with injury; it's going to be really difficult. Roma has to find a way to either figure out how to get on the counter or look at its alternative options. Roma has to be happy with the three points, but they got the one goal off a set-piece and didn't really test Genoa all that much other than a few changes here or there. The problem is Roma does not have the facilities in the defensive Midfield to push someone forward. Roma has two options; number one, use the wind backs as a point of breaking down the opposition. Rick karsdorp and Leo spinazzola are two of the most attacking-minded players in this position. Rick karsdorp actually leads the league in assist from a defensive position, while Leo spinazzola shows regularly how much of a weapon he can be from that spot. The other thing that I can do is dropping Lorenzo Pellegrini into the defensive Midfield like they did last weekend, put either El Shaarawy or Pedro in his position, and have him pushed forward from that spot. Jordan veretout is better with spacing, dribbling, and moving forward; however, Lorenzo Pellegrini is one of the best passers in the league; there's no doubt when he pushes forward that he can unleash, but because of his limitations in the role that Jordan veretout often plays it's going to be difficult. Roma must figure this out they're going up against one of the best-attacking sides in Europe. Roma can withstand Parma without too much difficulty, but Jordan will not be featured this month. They play Napoli at the end of this, so by that time, Roma better has a plan figured out because as much as I love the grid it out and got a win, I was not entirely pleased with the way Roma played Roman need to figure this out because if Roma can't attack they need to figure out another solution or Roma could be in big trouble.