Counter Attacking Play back to life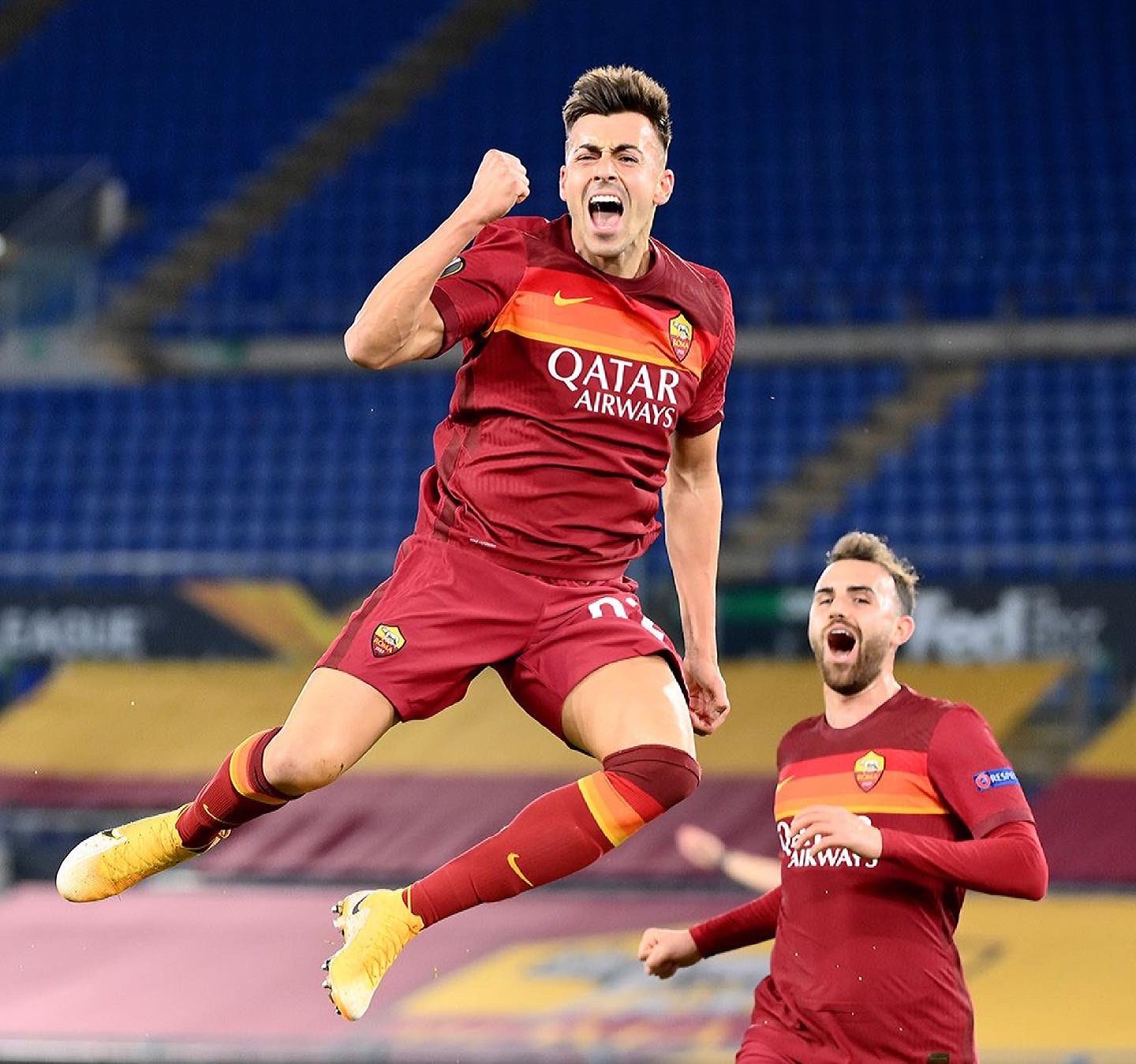 Roma's victory at the weekend against Genoa was very negative. Going into this game against Shakhtar Donetsk, there was reason to be a little cautious. Roma had just lost their best player, and the glue to the counter-attack Jordan Veretout to injury as he will be sidelined for at least a month. Without him, the team just didn't look like they could hit on the counter-attack, at least regularly. The counter-attacking play has made Roma a dangerous team this season and partly why they seem to be overachieving the expectations. Against Genoa, none of that one set piece gets Roma the goal, and that's about it; they didn't get on an attack even one time. Having the first leg at home can sometimes be a disadvantage. An away goal can go a long way especially getting an opportunity to close it out at home. Roma came out with a very obscure line-up. Roma play without a striker until Henrikh Mkhitaryan ultimately got injured. All the concerns that I had over the weekend were removed very quickly. After not displaying any brilliant attacking play against Genoa, they brought the house down against Shakhtar Donetsk. The Ukrainian champions are one of the best counter-attacking teams in European football, seeing what they could do against Real Madrid. Roma came out much more aggressive and was more precise on a Counter-attack. Even with a different line-up and without their best player, Roma found enough gaps to get on the brake pretty frequently. It wasn't necessarily Roma's greatest counter-attacking performance but still was very impressive. Two of the three goals that Roma scored in their 3-0 victory what provided through counter-attacking play. Roma got on the break. Pedro Rodriguez found enough space to send Lorenzo Pellegrini through to give Roma the opening goal. On the Roma 2nd goal, El Shaarawy was pushed through enough space outside the box Cut inside around the defender, ultimately finding the back of the net with a majestic chip. The third goal was off another beautiful set-piece, but the point is here not only does Roma basically have more than a foot into the door of the quarter-final, but on top of that, Roma was able to attack. Stephan El Shaarawy providing a spark plug Off the Bench certainly contributed to that respect. Roma needed to find a way to Co-exist on the counter without their best player; they just need to hold it off until Jordan Veretout can return. Roma got by very easily yesterday; their counter-attacking play came to life would certainly be lacking since the injury to Jordan Veretout Roma found a way to co-exist and attack with success; it may not be as dangerous without the French midfielder, but we know how they have the capabilities to still play with that attacking mentality. Rome just needs to take this performance and continue to try to replicate it going forward.
Shakhtar's High Pressing killed them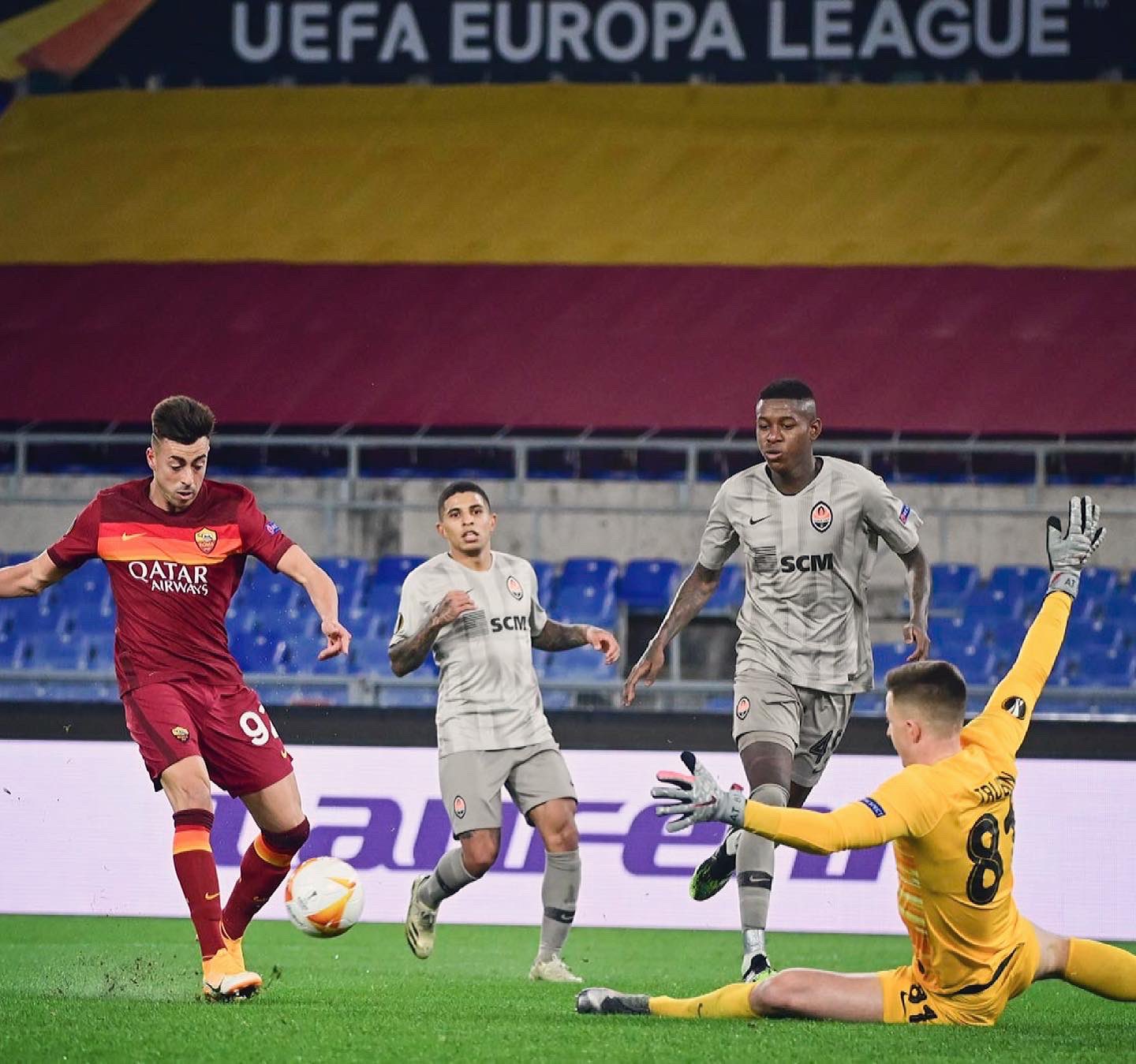 Shakhtar Donetsk was going to provide a certain challenge, at least that is what they thought was. Everyone knows how they play football; they attack from back to front press everyone to try to make it as difficult as possible. The style of play has worked really well for them feeding Real Madrid twice and over the last couple of years, being that team in the Europa League that can make some serious noise. Even though they've gone through different types of managers, the Ukrainians always seem to play this way. They get on the counter, and they kill you with Pace speed and athleticism. Even all the way down to their backline, they typically have one very defensive Center back and attack with both the left and right back. Shakhtar Donetsk attacks with everyone; they throw the kitchen sink forward. This makes them incredibly lethal, but it makes breaking them down very manageable. Last night was an example of that. I don't think Shakhtar Donetsk should have any reservations about the way they play football. Considering their Club's size, they have done extraordinary while in Europe playing a very attacking style. It works in the Ukrainian league for the most part, and even though they don't find themselves at the top of the league, there's no reason they should change it. In the Europa League and the Champions League, this is the main reason they cannot achieve their expectations. If they were slightly more defensive and had more Security in the backline, they wouldn't lose games like this. Given that they attack with everyone, there's such a threat going forward they also play open. Meaning they can be broken down very easily. It is a risk that must be taken when you are a team like Shakhtar Donetsk. They played an extremely high line that was dangerous it was a risky approach to make, especially against a Roma team that lives for the counter-attack but also has the defensive stability to deal with it on the other end. Without Jordan Veretout, I completely understand the approach; the thought was they could take advantage of it especially considering how poorly Roma attacked on the weekend just a few days ago. Unfortunately, this was the wrong approach to take. This allowed Roma to have space and time to attack them and break them down. Roma was played onside by the way Shakhtar Donetsk pressed. That really high line allowed Roma to break them down with all the open space; playing open is something they just have to do considering their style of play, but it went completely in Roma's favor which is why they won by the margin that they did. The goal that they conceded on the set-piece is challenging you can't blame Shakhtar for that one. However, on the opening, Goal by Pellegrini and the second half gold by El Shaarawy Shakhtar Donetsk play them on the side, allowing them to get on the brake and ultimately score; they did not play the offside trap very well, and because of it they were burned by it. Shakhtar Donetsk only plays one way to a certain extent, but they should have just been a little bit more careful with their High pressing and their offside trap that, in the end, is a reason it came up short.
Roma Make Huge Statement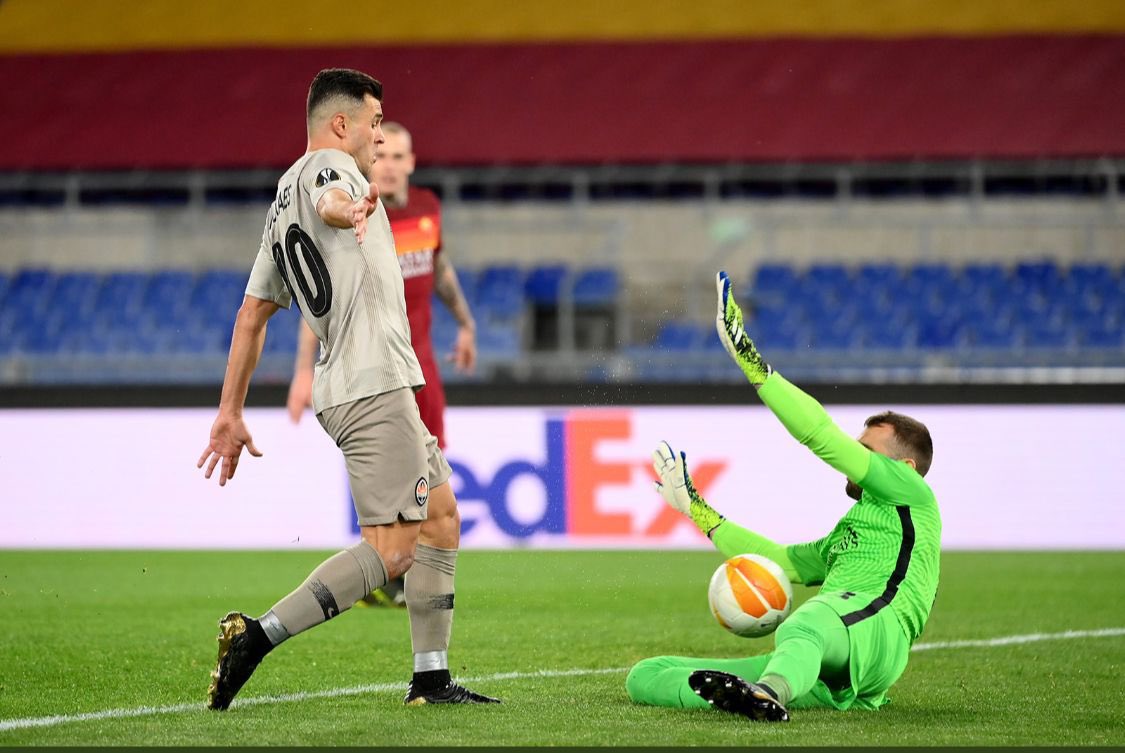 Roma makes a huge statement in the first leg of the Europa League round of 16. Paulo Fonseca may have had some Secret Sauce of how to break down Shakhtar. Obviously, the Portuguese manager knows them very well, having led them to three League titles and a Champions League round of 16 appearances, having coached them before Roma. This Shakhtar Donetsk team beat Real Madrid twice and got two drawers against Inter Milan; this was enough points to finish ahead of the likely scudetto winners. This is a team that has counter-attacking football as their identity. Roma managed to handle them quite easily. It was a tough battle, but eventually, they broke away after the first-half goal from Lorenzo Pellegrini; they scored twice in the second half in a matter of minutes to ultimately get three goals. It puts them in a huge Advantage for qualifying; all Roma needs to do is hold them off in Ukraine. Roma basically has already qualified for the round of 16. This is a Shakhtar Donetsk team that deserves respect and was going to test Roma, and they did for about 45 minutes, but then Roma superiority kind of took over. Roma is a team that had struggled in the big games, especially in the league against the top six. Roma has taken minimum points against the big teams; however, they have only dropped one point outside of that. This may not be the same thing, but a round of 16 first leg matchups against a counter-attacking team like Shakhtar Donetsk is considered a big game, and Roma can deal with it. The hope is Roma can take this experience and how they performed against a team like that into the league and potentially stop picking up some more points against the bigger teams. They are in the quarter-finals, and they are the only team in Europe from Italy that has won every game they have played so far in the knockout rounds of the competition. Napoli got knocked out, AC Milan got through but haven't drawn all of their games, Juventus got knocked out by Porto, and Atalanta lost the first leg against Real Madrid. Roma has the platform and the opportunity to make a run at the Europa League trophy. There are teams out there that will be a challenge, such as Tottenham and Ajax; however, Roma has to feel confident after being able to deal with a team that will test them much more than SC Braga. Roma makes a big statement here in the first leg against an extreme counter-attacking side. This was the best performance in Europe in the Paulo Fonseca era at Roma. Roma controlled the game they got on the counter they played very disciplined football and on top of all that they didn't concede Shakhtar Donetsk needed an away goal and Roma came up big defensively as well as seeing Paul Lopez made some saves down the stretch Roma have positioned themselves so nicely not only for the quarter-finals but have proven and shown that their team not to be messed with.