Dennis Man Shows he should be a vital Piece to Parma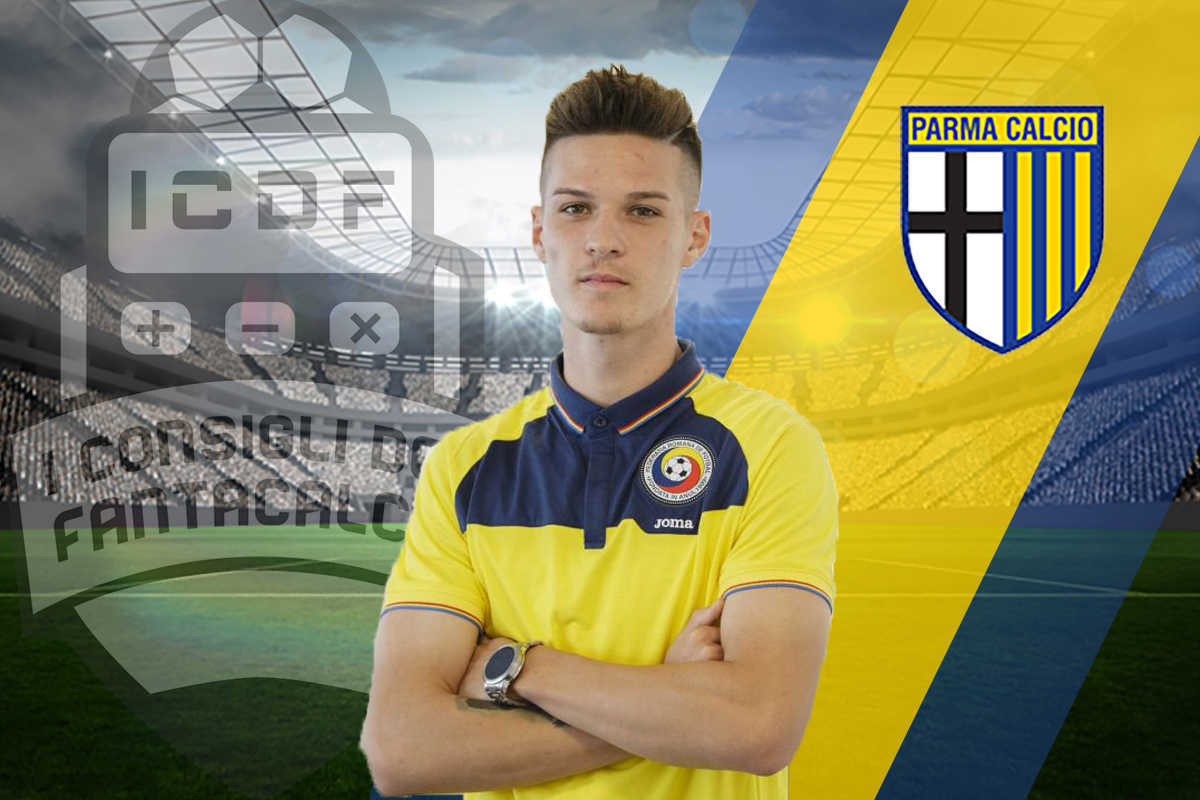 Parma has played much better over the last couple of weeks but still found himself deep in the relegation zone before their big victory against Roma on Sunday afternoon. They had not tasted victory in their last 17 games and, on top of that, have had some issues on both sides of the ball. For the most part, the season has been fragile in the goal-scoring department; they have scored at least a goal in the last 3 games, which has given them some sort of Hope, especially going into a game like this. They also have not been able to defend very well this season, largely contributing to their position. They make a statement with their Victory on Sunday against Roma as they are only one point from safety. the reason why Parma was able to handle Roma last night was apparent. They have made some really strange decisions and the transfer market, not the players they brought in but spending big money on a couple of attacking players and deciding not to play them. Yesterday we saw all the unique qualities of Dennis Man. The Romanian star is one of the best under-21 players in Eastern Europe. He has all the qualities, the technical ability, the athleticism, and even the flare to provide exactly what Parma was looking for. The game against Roma was the first time he had been able to play 90 minutes. In his first two games, he played 12 total minutes he continually was not given the proper game time that he deserved; it makes no sense to bring in a player like him and not use him; it is a recipe for relegation. after last night's performance he should never be sitting on the bench the rest of the season. They spent 15 million on the Steaua Bucharest Talent. This year he has scored 17 goals and six assists; he is the best talent that Romania has right now. They may not have a big national team, but they have individual qualities, and some of their players, Dennis Man, is the Forefront of that. The young talent that Romania has certainly can give the national team some help with the future. Dennis man alongside Ianis Hagi and Razvan Marin. He was brought to Parma for a particular reason to give them an attacking sense of things. Coming into the team, he had more goals than Parma had all season, and for whatever reason, there was something about their unwillingness to play him, but after last night's performance, I highly doubt he'll be spending any time on the bench. Roma was horrible on Sunday Dennis man took advantage of that in the opening 10 minutes when Parma's counter-attack ended with Dennis man supplying a great assist to his Romanian team made Valentin Mihăilă. The two of them terrorized Roma all game. They probably may not have had many changes in the match, but the Romanian Duo was a serious problem for the Romans. In many facets of his game, Dennis Man showed his quality and justifying why he needs to be starting every game. You don't spend the amount of money that they did on him and not play him. Parma, in hindsight, is very lucky to have been able to sign him, to begin with. He is a player that at this point, is worthy of a much bigger Club than Parma. Had a Dennis man waited until the summer, Steaua Bucharest would have made them a bigger profit on him, and bigger teams would have come in for him. Parma has a route to safety, and his name is Dennis man; he was Sensational and gave Roma all kinds of problems. Personally, it was very awkward because I've been fuming on the lack of minutes that he's getting, but unfortunately, he had that breakthrough moment against my club. This was a state when they were winless in their last 17; they finally get that first win in quite a while, and it can really set them up during the closing stretches of the season; if Parma survives, they'll look back to this game and the reason why they were able to escape but drop. Dennis man masterclass these Parma taste victory for the first time since the beginning of the season.
Non-Existent Attack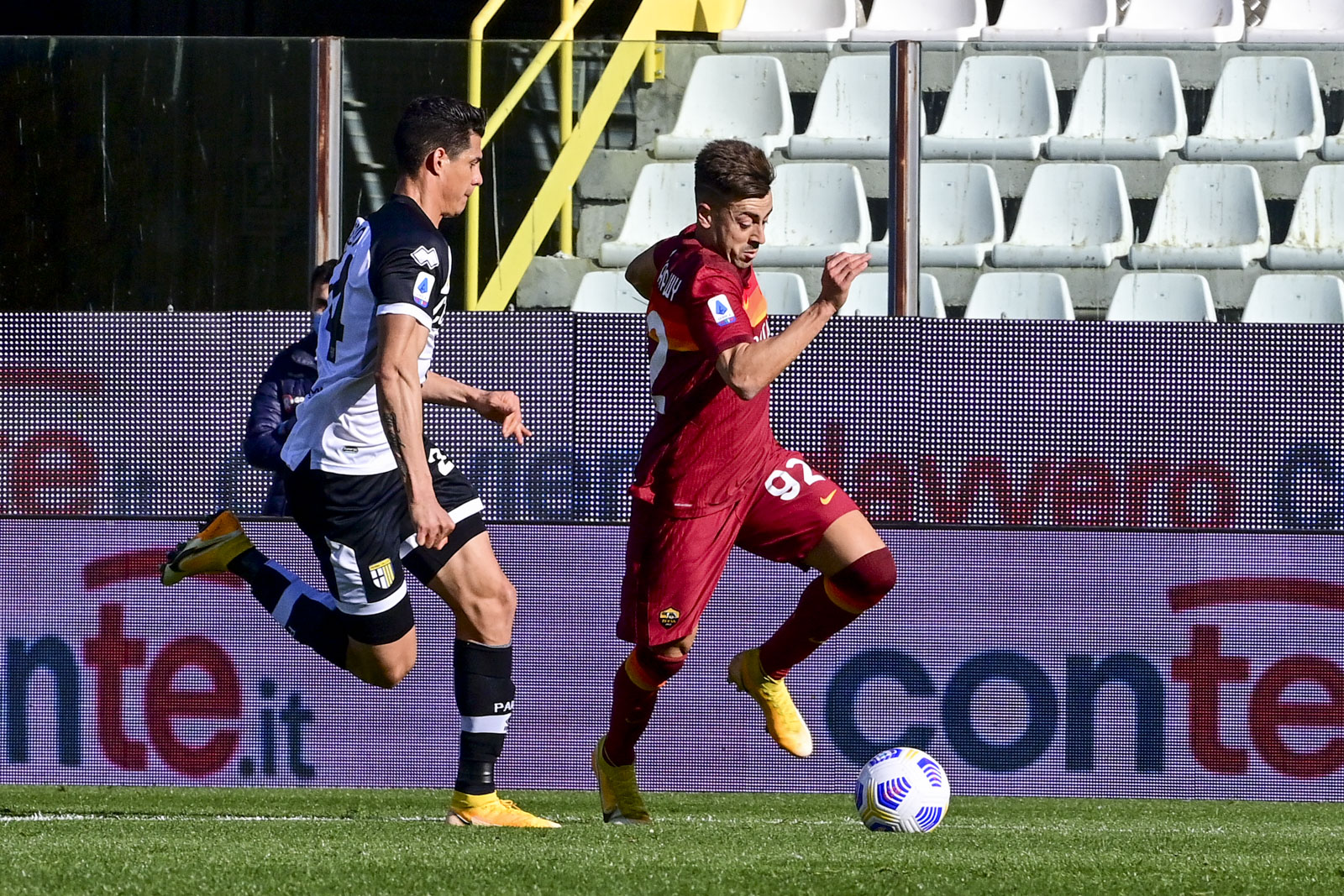 Roma may have sabotaged any chance at Champions League football next season. At least through the league. This was the worst time for Roma to suffer like this. Roma's form against the big teams is just not very good. Napoli just beat AC Milan this weekend and are in great form now, Roma; we'll have to host Naples next weekend, coming off a horrible loss to Parma. Parma has been one of the worst league teams this season and hadn't picked up a victory in 17 games. Parma has had some issues both in the attacking sense and defensive. Many of this may be down to their decision to leave their best-attacking player Dennis Man on the bench so often, but none less there was not a lot of momentum Driving then, especially against a team like this. They came close to getting maximum points, and in their last three games, they are starting to play better, but considering the sizable mismatch between the two teams, this performance was truly unacceptable. Parma is in the relegation zone; they are in 19th Place Roma, supposedly a team expected to push Champions League football. Especially with this game coming up against Napoli on the weekend, Roma, unless something miraculously happens and they win, that game could have cost themselves that spot this season. The Europa League is still all to play for, and I will say this even though this is not a popular Viewpoint, I actually think Roma has a legitimate chance of winning it. Will Roma Win It? It's hard to say history says probably not but considering the teams left in this competition, Roma has a great chance and is basically already in the quarterfinals. However, Roma at one point was on the doorstep a second-place, and now they are slowly fading. They barely beat Fiorentina, a 0-0 draw with Benevento, a team and horrible form, and now losing to Parma. This is just not something you would like to see from this team. The second Jordan veretout got injured, I knew we would be in trouble. I'll say this once, and I'll repeat this Jordan is extremely important to how Roma attacks. He is the catalyst on the counter. The way he brings the ball up from the Midfield often feeds into the attacking pieces in front of him. Most of Roma's counter-attacks start with him, so removing him from that spot was always going to be very difficult. They found a way to attack on Thursday for whatever reason; it was non-existent against Genoa against Benevento and now against Parma. to make matters worse, henrikh Mkhitaryan was out with injury, and so was Chris Smalling. This is a team battling with fatigue, but that's no excuse for the way the attack performed. Paulo Fonseca tries to mix things up by playing El Shaarawy and Pedro Rodriguez in attacking positions, with edin Dzeko upfront dropping Lorenzo Pellegrini to the defensive midfielder. Lorenzo Pellegrini is incredibly valuable and can do a lot of great things. Still, like I said last week, he cannot do what Jordan does; they're both great in their individual ways, but what Jordan is able to do in counter-attacking situations the way he pushes up the ball the way he positions himself there's not really another player on Roma that can do the same things and you saw that against Parma. The attack was non-existence; a lot of it had to do with players individually having moments and trying to do a bit too much. After all, we did show some life to create his chances that he had, but his finishing was horrendous, as was most of the scene. Whatever Paulo Fonseca was trying to do yesterday, it certainly did not work. I'm not sure where I stand on this Paulo Fonseca thing; on one hand, he has overachieved the expectations, but on the other hand, there are certain situations in which Roma could use an upgrade. Paulo Fonseca certainly can become a world-class manager, but it just depends on how you look at this. Roma will continue to follow and slide if they cannot attack. It wasn't just that the way that time failed; it was they didn't make any adjustments and how they approached the game. Parma's defense suffocated them; they could not figure out a way to break through it. Roma should get adjusted their approach, and maybe Roma could have gotten back into the game; it was just truly one of the Season's worst performances. Roma was second-best all game long. Having questionable decisions made in the lineup Bruno Peres to get into this team just confuses me; they lack the creativity in the attack and wasted far too many chances when they actually were in good space to make something happen. Roma needs to fix the situation; they need to survive this month without Jordan, and Miki wasn't there either, and that doesn't help, but he should be back soon. Still, without Jordan, they cannot attack the same way they have done previously. He's out at least a month; we don't know the severity enough to say that he wouldn't miss more than that. Roma needs to fix this immediately if they continue to attack in this way; they're going to continue to slide down the table, and Roman needs to do everything they can to prevent. We got to a point now where Roma should prioritize the Europa League. I'm not saying that the best thing to do, but as I said, I believe Roma have a chance to win it. Roma must take that chance if things don't get better both are really important. You don't want to sabotage your league position, but at the same time, we're just getting into a difficult area right now. Roma just needs to figure out a way to rectify this until Jordan veretout comes back because clearly they're having a difficult time functioning without him.
Sloppy Performance!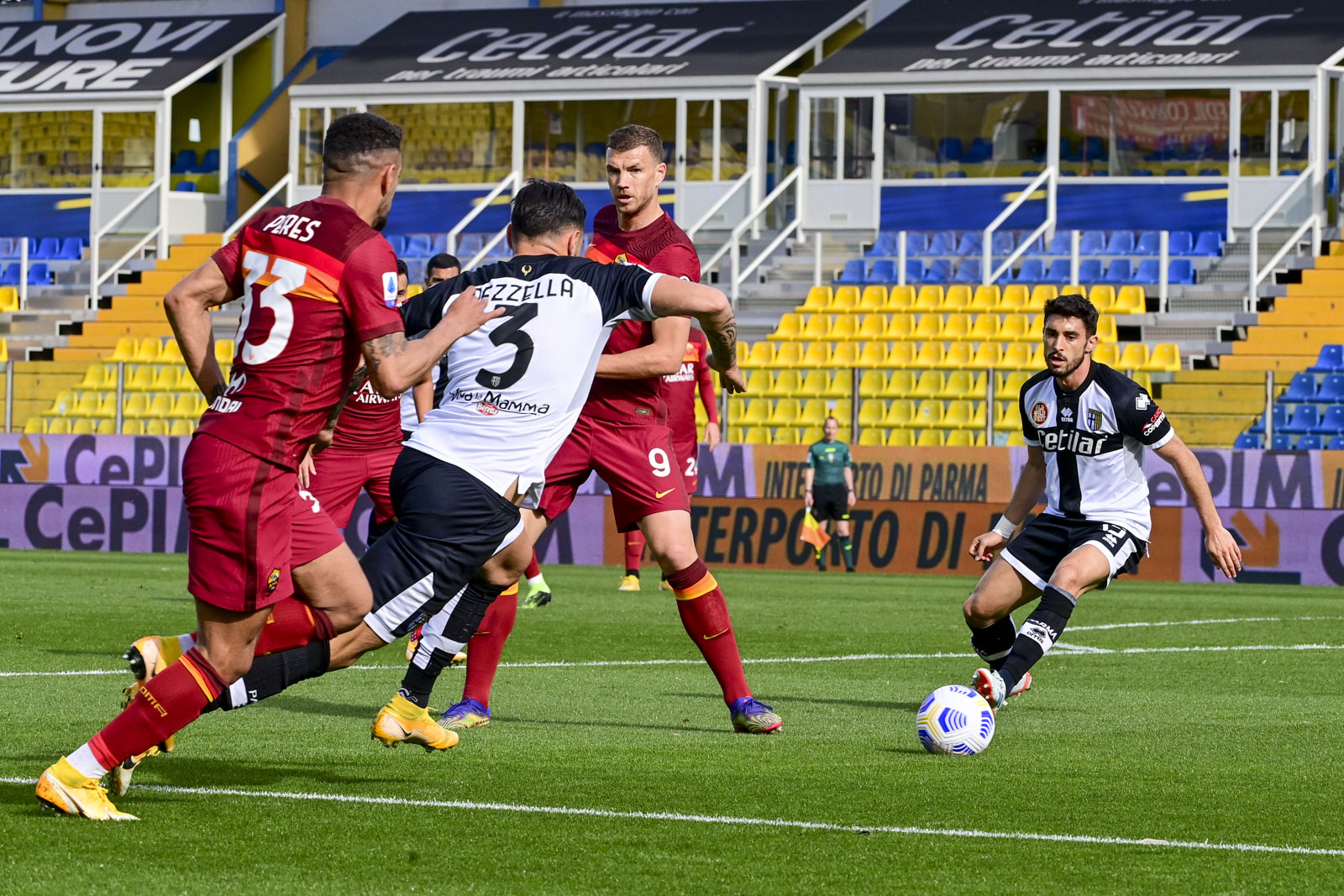 It was a very sloppy performance from Roma. You can talk about the fact that Roma is by far the more talented team and should have handled Parma much easier. Parma has issues in multiple areas, and simply put, Roma did not do enough to take advantage of them. To a certain extent, and goes beyond the fact that Roma's attack was invisible and really couldn't provide all that much. The chances came, but their finishing in front of the goal was horrific. It was partly a mentality problem every time I Roma goes behind, for the most part, especially in big games, they lose that confidence to push forward to erase the deficit and climb back into it. Certainly, there have been times where Roma has come back and games and end up getting the results for when things are ready on going well, and Roma concedes they just don't have the mental capacity to dig deep and fight back the way they did earlier in the season. It goes a little deeper than that, though, unfortunately. It wasn't just the fact that Roma didn't play well, and when they were behind, their performance got worse. Parma got their goal sat back, and neutralized Roma's attack; we all know this is a big reason they didn't have success yesterday, but even more so, it was how they played. They played sloppily and made mistakes all over the pitch. Their passing was inaccurate, didn't have the fluidity necessary, and killed the game's entire momentum. The first goal just showed a lack of concentration and discipline. A failed Ariel ball ultimately broke down in the attack horrible defense of marking not showing enough effort and desire on the play, and then ultimately a goalkeeper not doing well enough. Then Roma conceded a silly penalty; you can argue the nature of the penalty or whether or not it was altogether. I understand all of that, but it certainly doesn't overcut the silliness and the sloppy play Roma displayed for 90 minutes. There was no communication; they played like 11 individuals rather than a team; it was just such an abomination of performance and arguably the worst we have seen this season. The mentality is important because they flat-out gave up; they didn't even seem that hungry for a goal when they went down, and the mentality and attitude taken out of the building were abundantly clear. Without Miki and without Jordan, they lacked so many things. Two players that I felt could have rejuvenated the squad. It started on that first goal, and they collapsed ever since.