A Trip to the Camp Nou Changed Everything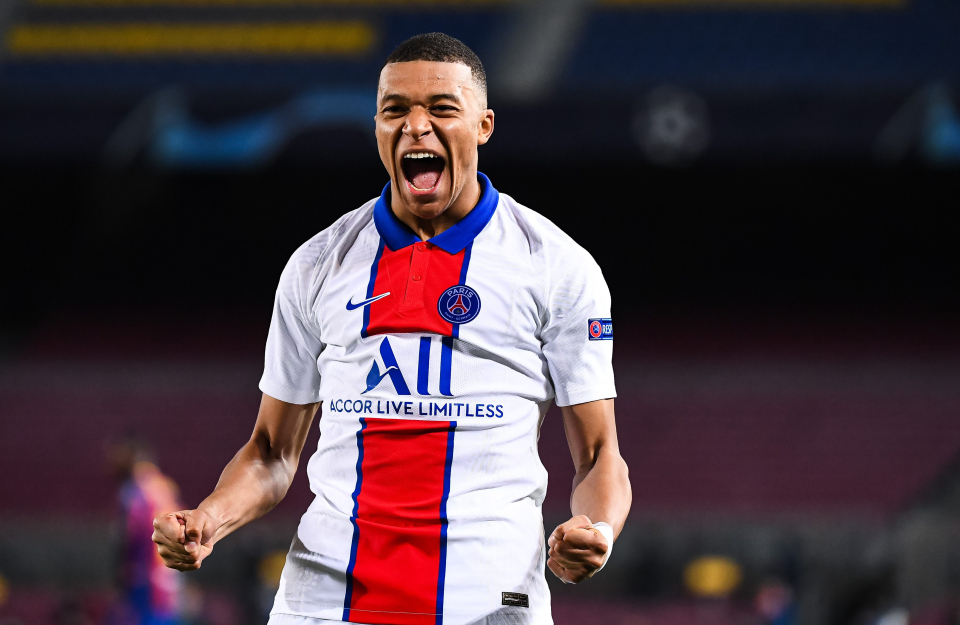 The Narrative that Mbappe could not deliver in massive games in the Champions League didn't just come out of thin air. He failed and failed when he had the opportunity with Neymar, and even more so, without him, it looked like he was incapable of being the focal point of a team. As talented and great as he is, and he is great, he had never carried any team ever been on at any point in time. Individually absolutely incredible the number he's able to pull up and is fascinating here to watch as a player so incredibly talented, but the criticism about this that some people were making was accurate. During France's World Cup Glory, he was the team's 5th best player Antoine Griezmann, Raphael Varane, Paul Pogba and Hugo Lloris, all were more important to THE success. He got a lot of the glory because he scored in the World Cup final and had moments, but he wasn't their best player. He never has been and never will be PSG's best player as long as Neymar stays, but the thought was when Neymar had gone down with injuries that his involvement and play would able be able to fill that. People forget that the Monaco team had Thomas Lemar, Benjamin Mendy, bakayoko, Bernardo Silva, Fabinho, all of them secured big-money moves The Following Season. Even though Kylian Mbappe was their biggest threat in the attack, he was constantly supported. Having a great team when Neymar is down has always come up short despite his surroundings. He had to go through all that to get to this very moment. The criticism about Mbappe failing to perform in The Knockout stage of the Champions League was valid; not only had he not scored he had not had a significantly special performance In all of those games. At this moment, he killed that narrative at least temporarily he put together one of his greatest ever performances Neymar still the best player in the world there's no question about it with him out with Angel Di Maria out; it was on Kylian mbappe to deliver in the Champions League at the Camp Nou against Barcelona this wasn't the strongest Barcelona team out there but failing to deliver in this game could have burned his reputation I'm not sure there was going to be a way for him to live it down there would have been no way back especially what happened in the Champions League final but Kylian Mbappe dug deep and did something only two other players have ever done at the Camp Nou he found that something extra the very something that was questioned if he had it or not. All the criticism about him was completely valid up to that point, but a Match at the Camp Nou changed everything.
A Path of Redemption reaches the summit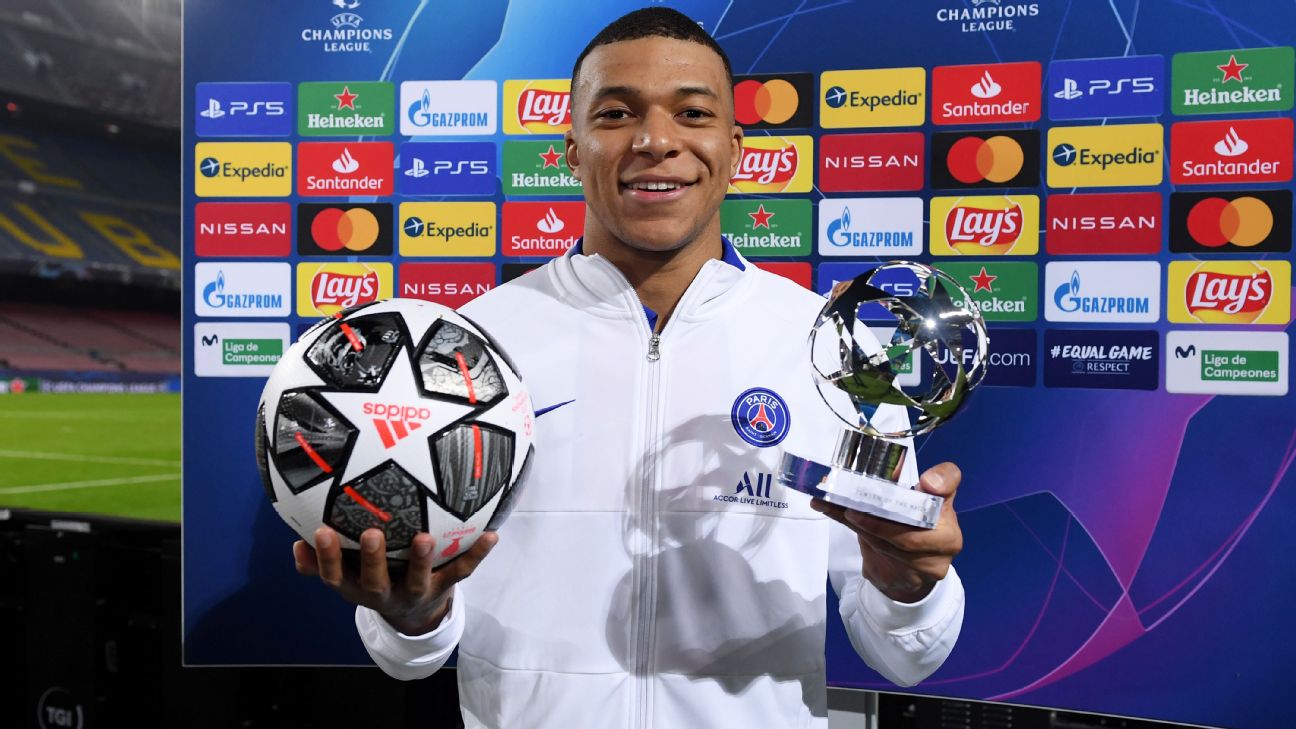 The Champions League knockout stage opened up on February 16th and when PSG took on Barcelona, Kylian mbappe set it on fire. Couple of important things to remember about this match PSG collapsed a 4-0 lead in the Champions League against Barcelona, losing the second leg of the round of 16 6-1. It is considered by many the biggest collapse in sports history. PSG have been dubbed as chokers until they made the Champions League final last year and outplayed Bayern Munich even though they could not fulfill that Journey. Kylian mbappe came up extremely small in that game, throwing away two golden chances and two good ones set up by Neymar. Neymar gave Kylian mbappe every chance in the world to propel himself to the world level. The Frenchman is one of the three most talented footballers of all time. However, the criticism has been his inability to rise to the occasion and show up in the big game. He's always been good in the group stage and in The Knockouts. He just hasn't been the same player. He has one goal against Manchester United outside of the group, and that's it. He hasn't had that many memorable performances with PSG in The Knockout rounds of the Champions League. Neymar is significantly the best player; that's not even a debate. Neymar is the best player in the world, and as much as people don't like him when he's healthy, there's no one that comes post unfortunately, he is injury-prone and suffered an injury that would ruin the reunions with Barcelona as he is expected to miss both games. No one doubts mbappe's Talent he is legendary in terms of his natural ability and the type of things he can do with the ball. a phenomenal Talent the question was can he deliver when his team needs him the most without Neymar, who can cover up cracks that mbappe shows at times because of his individual Brilliance. Considering everything that was going on and disccused, Mbappe had so much on the line. If he failed to put in a memorable performance against this Barcelona team that has you know they do have the greatest player ever but outside of that is a very poor team that has not shown they're capable of winning anything. If mbappe folded in this game, he would never live it down, and honestly, he would not be considered in the same breath as Joao Felix and erling Haaland. Both of those players have had more significant Champions League moments; lately Kylian mbappe was on a mission as he searched for redemption he could not be denied he didn't have a choice. He had to show up in the biggest way possible. Unfortunately, going into that game, he had a reputation upcoming up small in big Champions League games. His talent was a given his ceiling is impeccable, but it looked like he lacked something like the greats have. He wasn't able to dig deep and show that extra inch. it was essentially put up or shut up, and Kylian mbappe put together maybe the greatest Champions League performance he has ever had. Against Barcelona at the Camp Nou and a place in which Barcelona have never lost to PSG. Barca even took the lead in this game after a bogus penalty call. I don't think people truly grasp the gravity of this if he doesn't perform the entire complexion, and how we view him would have changed dramatically. Without Neymar, there was no one to save him but himself; he had to perform on his own merits and deliver to the best of his ability. There wasn't a choice here; he either needed to put together a memorable performance or it was going to justify himself becoming a great player that came up short in too many big moments mbappe was not going to allow that narrative attached to him. Kylian mbappe had no choice in the matter; he needed to rip it up. It's so much to lose everything was on the line, and he came up in the biggest way imaginable. Against Barcelona, had he choked again against the greatest player in the history of football as bad as that Barcelona team is that's still a challenge away from home, he killed off the tie with individual brilliance. He had a rough start to the game in the opening 15 minutes; he missed a couple of chances and it looked like the same Mbappe that sabotaged PSG in the Champions League final but he dug deep and found that something extra that he couldn't find previously. Kylian mbappe is electric such a fascinating player to watch, which in some sense has made his rise to the top a little bit overhyped over the last couple of years but he answered any criticism that has been placed on his back. minutes after Barcelona score Marco Verratti supplies a perfect pass that puts Kylian mbappe in the right space; the Frenchman has enough space to complete his dribble creating enough separation to convert he drilled the ball into the back of the net to equalize for PSG. that was the first goal he has scored in the knockout rounds since Manchester United. This is his fourth season at PSG only one goal in The Knockout rounds that just shows how much pressure was on him to perform, and he delivered on that, but it was only getting warmed up like I said he lit the Champions League stage on fire. then he got his second PSG hit on the break and attempted clearance from Gerard Pique landed in the space of Kylian mbappe as he crushes his strike into the back of the net to score his second. He was in the right place at the right time, finishing it off with a beautiful strike. Gerard Pique had a problem controlling Kylian mbappe the entire game images of him trying to grab his shirt as he's running through the Barcelona midfielder like nothing. Kylian mbappe has the most goals on The Fast Break than any player in football this season; it shows how much of an opposing threat he can be. then on another fast-break, mbappe happened for the third time. Julian Draxler was dribbling forward just outside the box with Kylian mbappe right beside him; he delivered a late pass to mbappe from right inside the Box hit a curler into the top Corner, his best strike of the night to complete a hat-trick at the Camp Nou. the best Champions League performance off his entire career. without Neymar, the best player in the world, Kylian mbappe delivered like no other. Mbappe may not totally erase a world-class performance of the highest variety, the criticism of him coming up short in the games, but he certainly killing it after a performance like that. if he can repeat that performance and then Neymar comes back the best player in the world at the moment, and they connect together. This time Mbappe finishes off the chances provided for him in the final, this team will be a problem for anybody has he proved the point and showed the world what he can do showing not only world-class ability but a performance of redemption and adversity Mbappe has 26 goals and 9 assists this season; he is such a generational talent, and if he's able to continue to perform in the big games and can keep this going, he will be able to fulfill his potential Joao Felix Kylian mbappe and erling Haaland are the three best youngsters in World football can follow the greatest stretch in the history of sports with Messi and Ronaldo neither are in their Prime anymore both of them are slightly fading Ronaldo more then Messi but none the less the question we always ask yourself after they retire what was going to be the next set of all-time greats none of them will Mount up to what those two accomplished but now that mbappe had a performance in a massive Champions League game I feel as if World football is in good hands. That was an unreal performance, considering the adversity that was attached to that match. That moment if he fails to deliver, he never lived it down; that performance rejuvenates the career of Kylian mbappe; even though people don't realize it he could not be stopped. He answered the Bell that was required he learned from his shortcomings to finally deliver on what was expected in the Champions League final was the worst game of his life but going through that experience prepared him for what he ultimately lead to his hattrick at Barca at the Camp Nou. This isn't the time or the place to argue who is the best of the three young stars; this is about Mbappe finding that thing that all the greats have. I just don't believe in propping one player up to degrade or diminish another. Erling Haaland, Mbappe and Felix are all great. You can augment any of them, but we shouldn't use moments like this to try to drag down or justify one beginning greater than another its disrespectful to Mbappe to do that. Mbappe was a choke artist in knockout games; he has now gotten that monkey off his back; it was needed; he will go down as one of the best players in history going through all those low moments that prepared Mbappe for this moment a night at the Camp Nou changed his entire career he just doesn't know it yet this was the moment that took him to an entirely different place of excellence. Class dismissed.