Following a devastating 2-0 loss to Parma, Roma will try to get back on track as they take on Shakhtar Donetsk in the Europa League round of 16. Roma is essentially through with a 3-0 victory in the first leg in Rome. As long as Roma doesn't take their eye off the ball and get distracted, they should find no real difficulty getting to the quarterfinals. This match could be much more difficult in Ukraine, but given the first leg, they should get themselves through. Roma will be the favorites once again, as a quarterfinal berth has basically already been decided. This is fortunate for Roma to start to play better and find out a different approach to attack than what they did on the weekend. They have a really tough matchup against Napoli on Sunday, so figuring out alternative ways to be effective in a game or they're already through could be really important. Will Roma finish off the Ukraine job, or does Shakhtar Donetsk have something tricky up their sleeve. We'll find that all out and more when Roma travel to Ukraine on a Thursday night Clash for the second leg of the round of 16.
Roma Lineup

Roma is highly expected to operate out of their typical 3421 formation. In goal as always, we can expect the Spaniard Pau Lopez. Three center-backs are likely to be Max kumbulla, Bryan cristante and Rodger Ibanez. Considering the number of games Gianluca Mancini has played lately, they should allow to give him some much-needed rest, especially ahead of a big game on Sunday. As far as the wing backs, this would have been a good opportunity to give Brian Reynolds some more playing time, but I do not believe he is on their Europa League squad list for the round of 16, so he won't be available to play this game meaning the wing-backs will likely consist of Bruno Peres and Leo spinazzola. As for Rick karsdorp, getting some more rest for the big matchup against Napoli out Sunday. In the defensive Midfield, we should see the duo of Adama Diawara and Gonzalo Villar. In the attacking Midfield underneath, the striker should be Pedro Rodriguez and Carlos Perez. Then upfront as the main Striker is highly likely to be edin Dzeko as it gives bojar mayoral some rest before Sunday.
Manager: Paulo Fonseca 
Roma Predicted XI (3-4-2-1):Lopez; Bryan Cristante, Max Kumbulla,Villar Roger Ibanez, Bruno Peres, Carles Perez, Diawara, Spinazzola; Pedro; Dzeko
Manager: Luis Castro
Shakatar Predicted XI (4-1-4-1): Trubi; Dodo, Kryvtsov, Vitao, Matvienko; Patrick, Maycon; Solomon, Marlos, Taison; Moraes
Keys to the game 
Play an Effective offside trap 
Create more 
Attack with numbers 
The Ukrainians are in a really tough spot right now. They really took some calculated risks in the first leg, and Roma made them pay for it. Advancing Through The Knockout rounds is probably rather unlikely, considering they are down by three goals and need four to get it to the next round. However, I reckon Shakhtar Donetsk will try to make things as difficult as possible and at the very least show that they are capable of making this interesting. They're obviously not going to advance to the quarterfinals but winning the game is not out of the question. The issues more or less could be the same because now the Ukrainians are in a tough spot with the tie already basically decided they have to retake those risks. Shakhtar Donetsk needs to play a much better offside trap against Roma. When Roma went forward and attacked them in the first leg, they played them on side far too often. Play a very conservative offside trap. Secondly, their mentality should be to attack with their entire team; if they can get on the break against a Roma team that's not in the best form, they could at least make this somewhat interesting. Then finally, they must find a way to create more chances. Even though the first half of the first leg was rather difficult, they didn't put enough pressure or create enough chances to really test the opposition. Shakhtar Donetsk must find a way to do that in the second leg if they are to find a chance in this.
Experiment with different type of approach (Counter attacking struggles)
Keep things simple 
Tighten up Defensively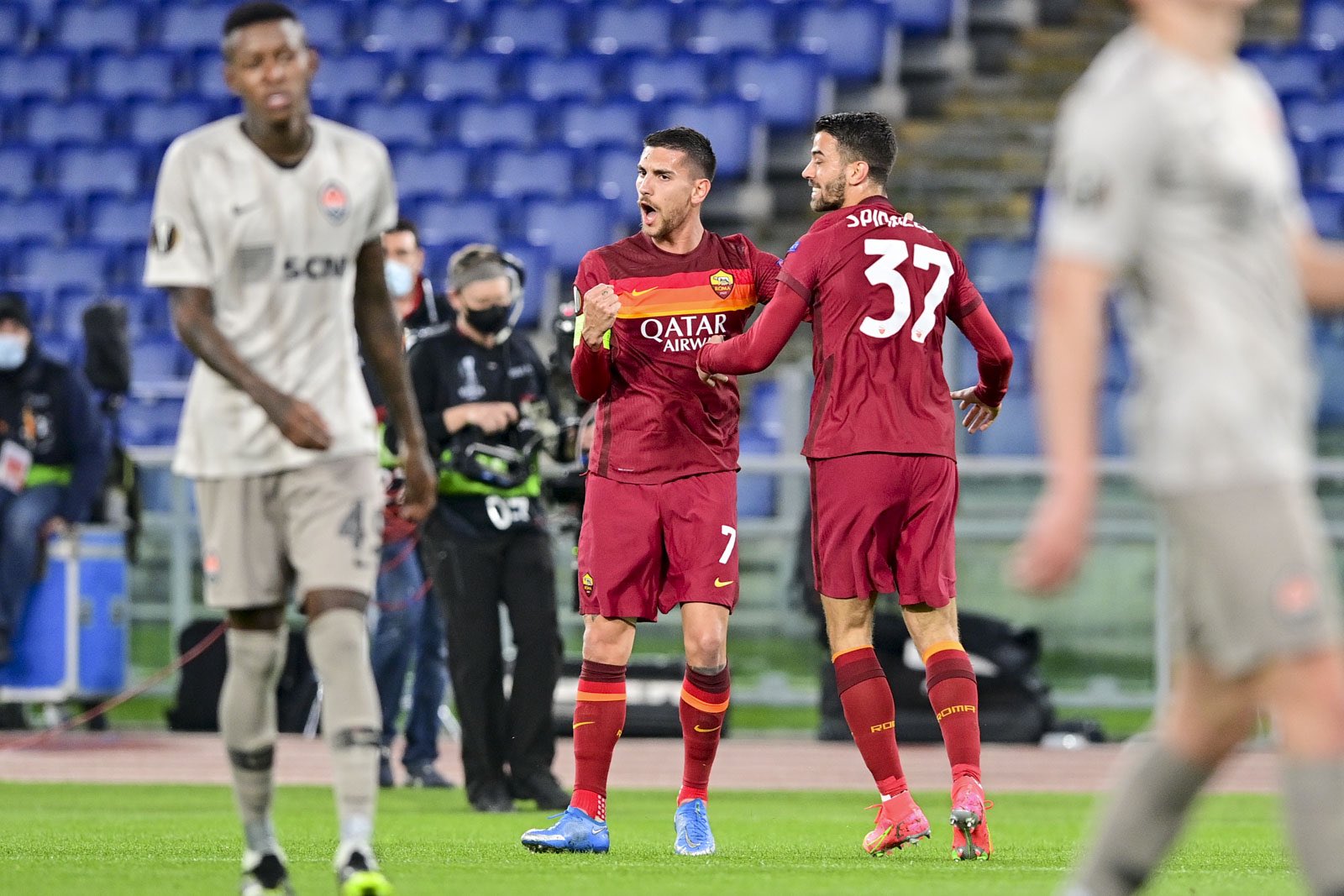 Roma does not have to do all that much to advance through the round of 16. They have a foot in the door of the quarterfinals and depending on who they draw. They have a legitimate chance to at least make the final. Roma should maybe not prioritize this but certainly, make a run at the trophy. They have the three goals that they had at home, and now they just have to find a way to get through this. Roma considering how they played since Jordan has been injured, needs to find a different way to attack. Not necessarily for this game itself but for the games that will come going forward. Roma's counter-attacking approach without Jordan isn't very effective, so they must at least experiment with trying to approach this slightly differently. Roll made some big defensive mistakes in their loss over the weekend. Roma should tighten that up to try to get themselves another clean sheet in this competition. Then finally, keep things as simple as possible. Don't do too much; just do enough to get to the end of the game unscathed. Roma is already kind of in the driver's seat, so they just have to see this out try to play positive football for 90 minutes, and they should get to it in the end.
Prediction: 2-2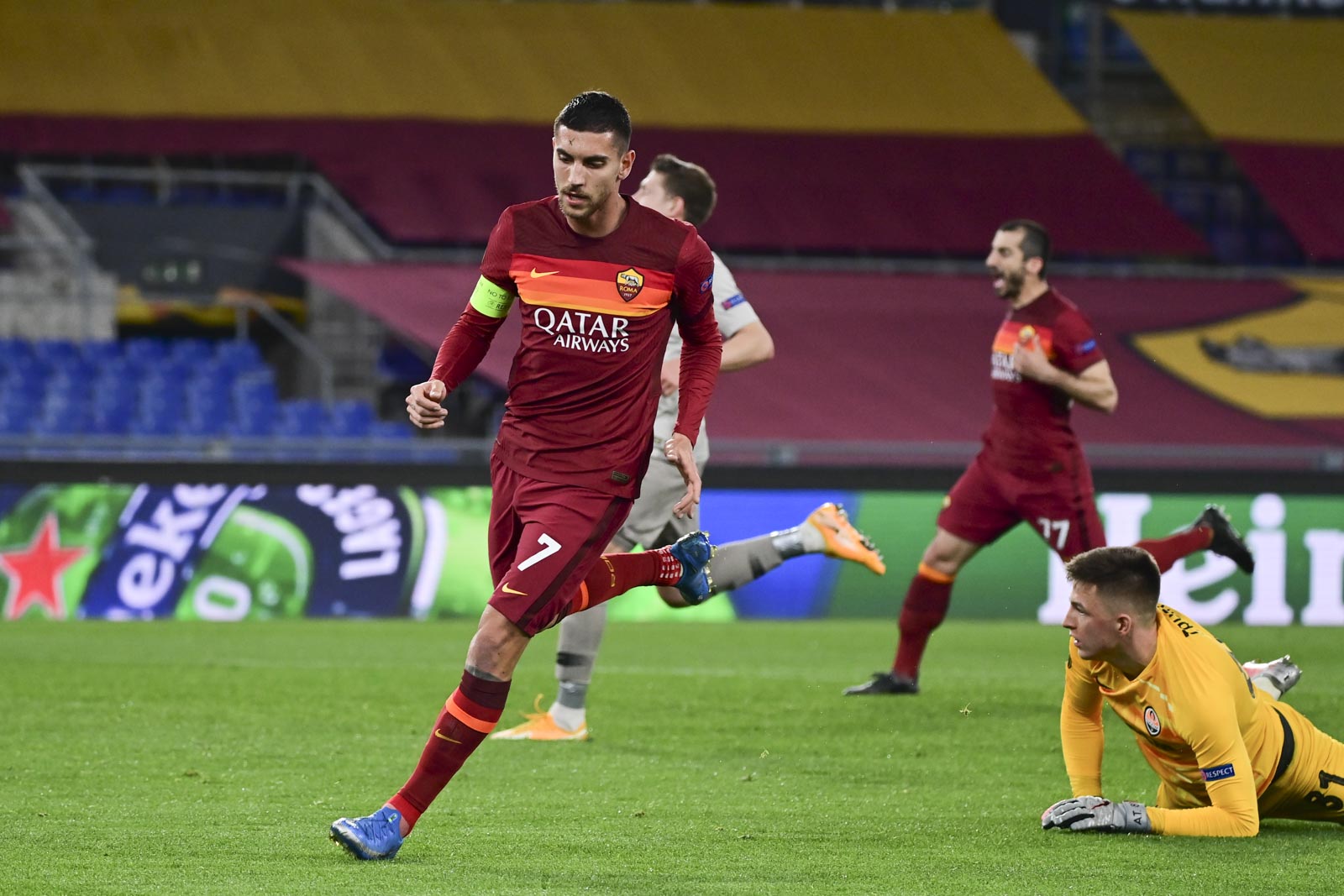 Roma has already mutually taken care of this, so the pressure is not with them anymore. All they have to do is see this thing out. I suspect Shakhtar Donetsk will turn it on and attack Roma. I think that Ukrainians can battle back, but unfortunately, I don't think it will be enough. I see Roma and Shakhtar Donetsk splitting the game in a 2-2 draw. It is not easy going to Ukraine and getting results, but I think Roma will score in this game, which will put it away even more so than it has been already. I don't think Roma is playing with great confidence right now, and if they play with a slightly weakend side, it gives Shakhtar the opportunity to at least get a draw, and I think that's exactly what will occur.