Leo Messi (4) vs SD/PSG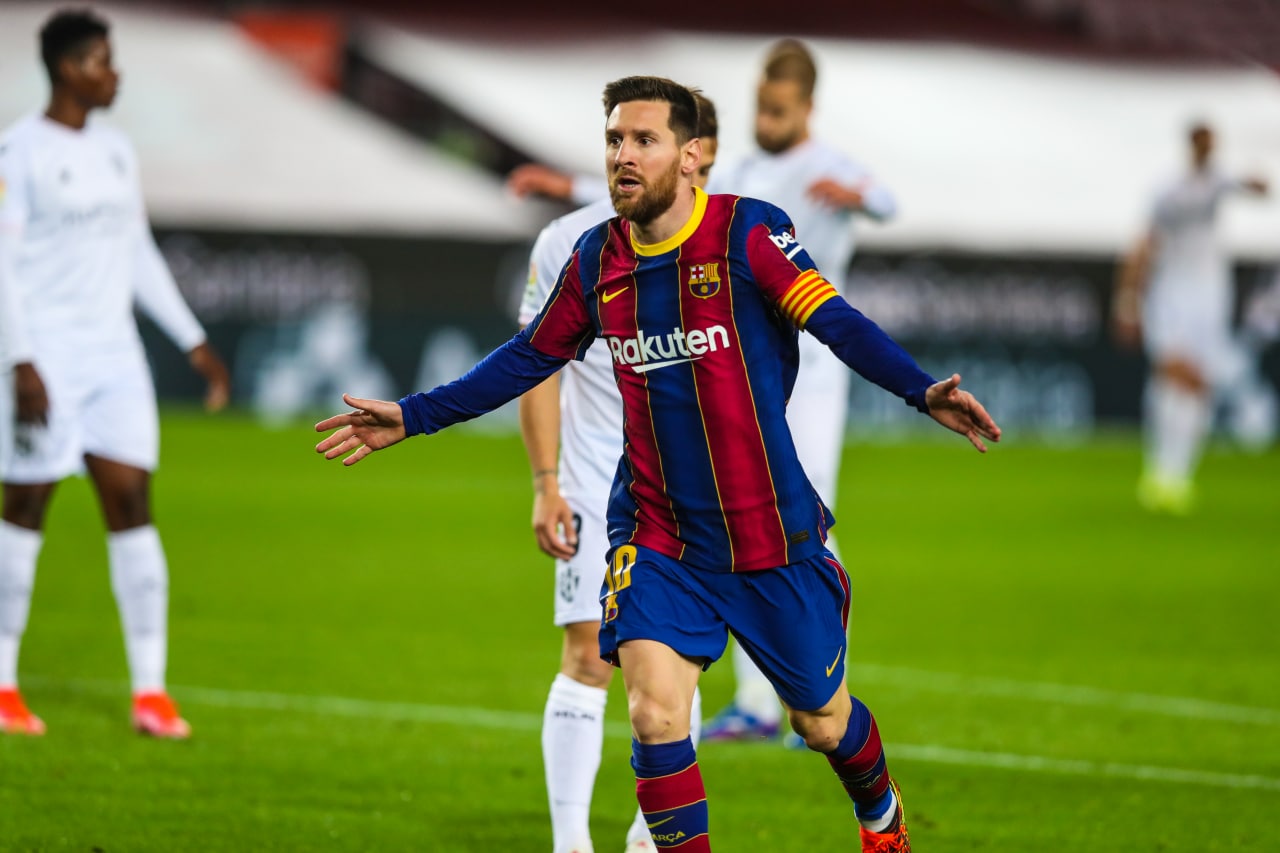 Leo Messi had a turbulent summer with Barcelona, with the rumors of a departure potentially on the cards. it was a bizarre way to start the new campaign, But ultimately, Leo Messi was able to conquer the situation and started playing back the way we are expected to see from the goat. He had a tough start to the season would not a goal from open play during the first month of the season. There were many questions asked about whether or not he still had that world-class level in him. Similar questions have been asked over the last year about Cristiano Ronaldo. However, that seems like a thing of the past. He is playing his best football this season and still justifies the fact that only Neymar is superior in World football. Leo Messi is the greatest player that we've ever seen, but even the all-time greats eventually decline. I do not deny that is happening Leo Messi, but he still shows all the special things he can do regularly. he hasn't looked like something truly extraordinary lately to a certain extent; based on his form and how he is operating, he continues to show that he is still one of the world's best players. Like I said as good as some of these other players are, only Neymar can truly say that he is the world's best player. Leo Messi is playing at an extremely high level. Even though Robert Lewandowski, Joshua Kimmich, and others are outstanding not quite at that place where they can say they are better than Lionel Messi. Some players are having a better season than him, but to be called the best player in the world it's more than just about having an outstanding campaign; it's also consistency over ovr of time. Over the last month, he has been playing at an extremely high level. Making real impacts, as we saw in the two games against Sevilla not that long ago. This is one of the worst Barcelona teams in modern time. Without Leo Messi, this thing isn't anywhere near the Champions League. Yet this Barcelona team is in a fighting distance of the top two. Atletico Madrid clearly will ultimately be crowned Champions at the end of this season. Even if this Barcelona team could finish second in the league, it would show us how valuable Leo Messi actually is. This team shouldn't even be close to the top of the table, considering the other piece is that they have outside Leo Messi. In his double against Sevilla a few weeks ago, he was at his very best, and this weekend he was even better than that. In the Champions League in a draw with PSG, ultimately leading to Barcelona's elimination, he hit a strike from the gods that only Lionel Messi can have a deep stunner from outside the box, ultimately reminding all of us that Leo Messi still is the goat and one of the greatest players in the game today. He's still in the upper echelons of greatness even while he declines. In his performance against SD was a classic Leo Messi masterpiece. I wouldn't necessarily say he turns back the clock, but certainly one of his best performances of the season visibly reminding us of what the Argentine is capable of. Barcelona ended up winning with a 4-1 victory. Leo Messi had three-goal contributions, and it was a menace to deal with throughout the game. It was truly one of the best games he is playing this is. Back short passing Leo Messi to put himself into great position and team, we saw that creative element from him as he was one of the week's best performances. He still is on a level that very few people are. He is 33 years old, and even though he's not what he was a couple of years ago, he still is out of this world when it comes to his positioning, dribbling his ball control, and overall ability is above practically anyone breathing. Lionel Messi's first goal of the game came from a rocket from right outside the box that was a post rattler hitting the post before crossing the line as Leo Messi laced it from outside this area code. Leo Messi's assist was almost as Majestic. Coming from across, Leo Messi plays the ball so perfectly as the Barcelona youngster connected on the header to increase the lead. If it ended there, it still would be a ridiculous performance from one of the ridiculous players on the plant however, this was Leo Messi. Messi found himself enough space to hit another bomb from outside the box ending them with three-goal contributions in 90 minutes. Leo Messi left the game with two goals and one assist as he continues to reach different heights even at this age. In this game, he made history as he equaled Xavi record for appearances for Barcelona. Whether or not his future lies at the Camp Nou at the Etihad or the park de France is unclear, but after another world-class performance, it's still clear at Leo Messi resides from a different planet. 27 goals, 9 assists this season, and what has been quote-unquote a down year for Leo Messi; he is on Pace for more goals than he had last campaign. The audacity that anyone legitimately thought that Leo Messi, the greatest ever to grace the game, is washed is a testament of intelligence. He may not be the player he was 3-4 years ago. However, he still is on another level than anyone else playing practically; he won't win the Ballon d'Or this year; that honor will belong to Robert Levandowski. They're certainly our players that are in his range but considering he is by some people considered not the player he once was, which could be true, but Leo Messi is still breathing different air than the rest of us.
Thomas Muller vs Werder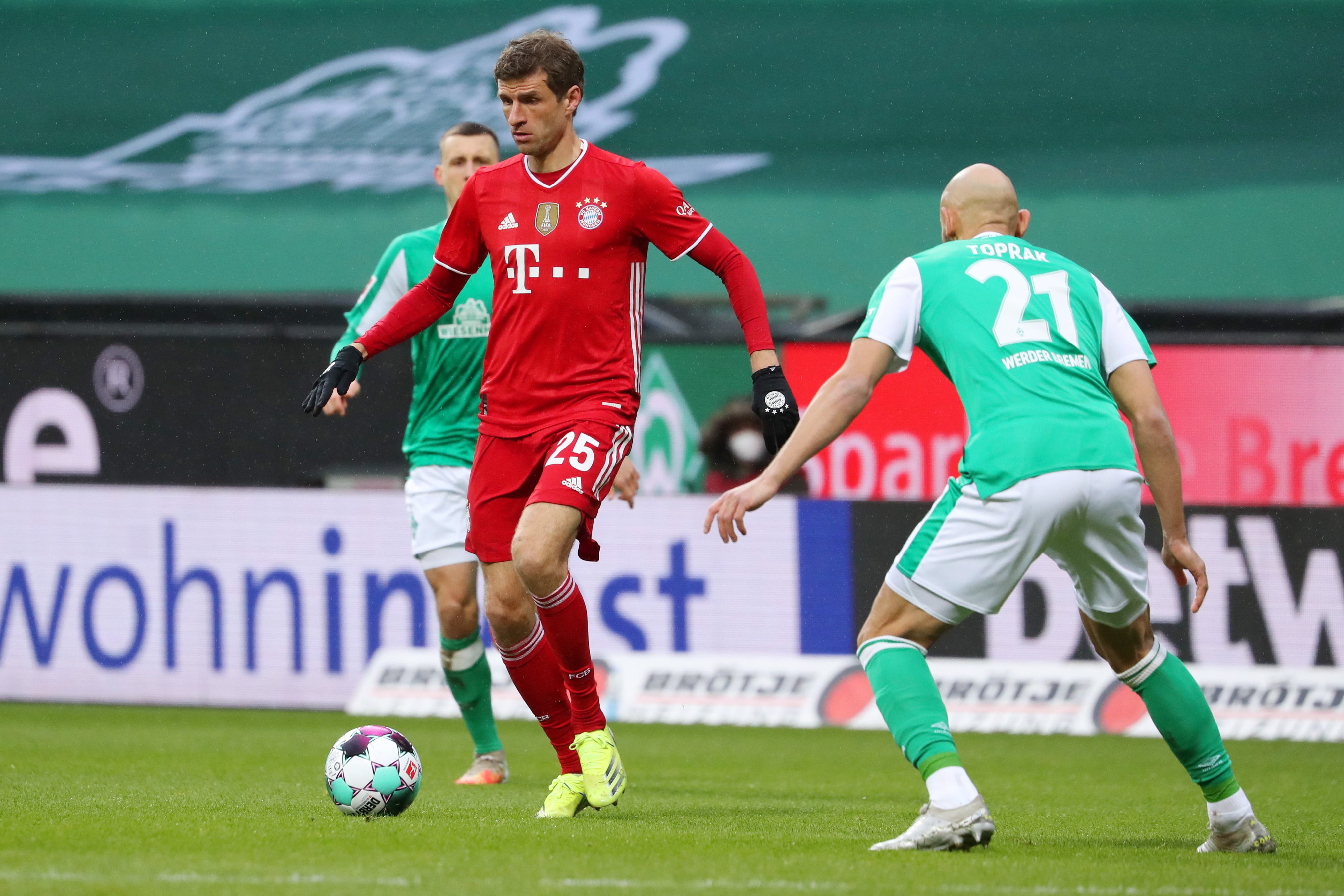 For the longest time, Thomas Muller has been one of the most underrated players of this generation. He doesn't seem to respect the respect he deserves in the conversations involving generational talents of this era. He certainly has proven that, but for whatever reason doesn't get the respect he has deserved. Very few players have had to innovate the way they played during their careers, but that's exactly what Thomas Muller has done. Early in his career at Bayern Munich, Thomas Muller was their primary goal scorer; he was the player playing the Robert Levandowski role in Bayern Munich for a good portion of his career. Then he had to go completely another way where he became a facilitator. The crazy thing about his entire Journey is whether he was the goal scorer or the facilitator. He has been one of the best players on the planet. It's even hard to say which version of Thomas's move is better; they both operate at a historic pace. Leo Messi, Cristiano Ronaldo, and Neymar, or by most accounts, considered this era's generational talents. Thomas Muller is certainly a part of that. Especially considering that he totally redefined the way he played and still operated at that incredible level the same way. Usually, when players have to change the way they play, it takes them a little while adapting to the situation and trying to find that space to be comfortable. Nothing changed for Thomas Muller; he still was able to operate at this ridiculous level. And it's strange because I maybe style of play he hasn't really got the respect he deserves. Thomas Muller is a top 5 player in World football and has been for the last several years. He is as important to this Bayern Munich team that has the potential to build a dynasty as anyone. Against Werder in a concise amount of time he had to go contributions and honestly made them both look incredibly simple. Bayern Munich has a stacked deck and has three of the world's top five players with Joshua kimmich, Robert Lewandowski, and Thomas Muller. If you wanted to go further, Leon goretzka and Leroy Sane are in the top 15, and Bayern has three other players in the top 20; that's how deep this team is. However, one of the true leaders of this Bayern Munich team is Thomas Muller, as he continues to make everything he does look so simple. He is so creative as impeccable vision, and his intelligence is that a non-real level. Unfortunately for Werder, who have been good form this season, they found Thomas Muller at his very best and could do nothing about it. Bayern Munich mutually won this game through to Thomas Muller moments as they stepped stage. Coming off a cross Thomas Muller supplies an unbelievable pass using the back of his head; many people probably try to argue that he did it by mistake, but this is Thomas Muller if he did it, it was pure intentions. He supplied a header from the back of his head that done landed in the space of Leon goretzka, who followed through with a header of his own to find the back of the net. A doubleheader connection between Thomas Muller and Leon goretzka making a big difference. Then on an attack by Bayern Munich Thomas Muller, we saw Super Genius on a deep fine cross; he controls it with his chest drop into his feet and then just supplied a small touch that set up Serge Gnabry who converted it. In 34 minutes to Thomas Muller, moments settled the entire game. It wasn't just that it was total control by Thomas Muller; he was the captain of the ship in that match and honestly was on the verge of even more contributions if it wasn't for the incredible performance of the Werner Brennan goalkeeper and the crossbar. Bayern Munich is loaded they have so many outrageous talents, but on this occasion, it was Thomas Muller who really showed the world once again why he's world-class and is better than most people think. Thomas Muller has 13 goals and 13 assists this season. Beyond everything he's doing as far as the eye test and things that don't show up on the scoresheet, he has been one of the biggest orchestrators. Bayern Munich starting a dynasty this week was just a continuous display of that.
Dusan Vlahovic vs Benevento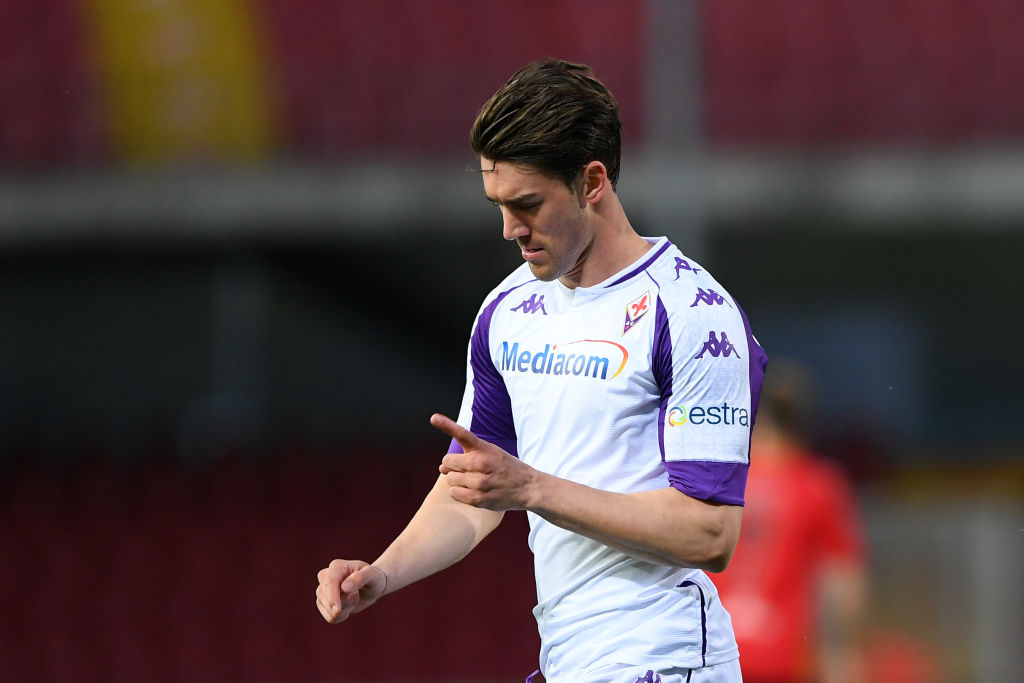 To wrap this week, I recognize a player who had an outstanding weekend with an unbelievable performance. Someone that may not have very many opportunities to make my list. In fact, if Luis Suarez had a magical moment in the Chelsea game for Atletico Madrid, he could have even stolen it. Vladovic is one of the biggest talents at Fiorentina however, considering the world-class players that end up on my list, it's not a very common occurrence where he would be allowed to be one of my players of the week. His performance again to Benevento could not be ignored. Vladovic has been a bright spot in what has otherwise been a very miserable campaign for Fiorentina. Once again, for another season, they have been believed the biggest disappointments. However, considering vladovic doesn't play in a team that allows him to have his skills put on display weekly, this is probably the only opportunity for him to make my list. If I was just doing Italian football, obviously has more chances. Still, when you look throughout Europe and try to pick the three best performance, he's going up against the best European football has to offer, so sometimes players like came up having a great season can get ignored. I easily could have gone with Joshua Kimmich, who once again was sensational in the Champions League against Lazio. However, considering I've already picked Thomas Muller, I didn't feel I needed to pick more than one Bayern Munich player. Vladovic has 12 goals this season which may not sound like a lot, but considering the type of Team he's playing for, it is a very productive season from the striker. He's a player that is going to spark the interest of some among Italian clubs that may need a striker next season. He's not the final product yet but certainly an exciting proposition. Against Benevento, he was absolutely lethal getting a hat-trick inside 45 minutes. Benevento may not get a be a great team but considering vladovic isn't on a great team either I don't think the fact that he was playing against Benevento really makes a difference. He isn't that world-class level yet, so we're not in a position to criticize him for scoring a hat-trick against a week Benevento team. It was truly a masterpiece. First goal getting into the box before smoothly finishing his strike to give Fiorentina the early lead. On his second goal, it was more about right place right time more than anything else, but after a scramble in the Box, he found that space and converted the first two goals were more or less customary. His third goal was out of this world. Hitting an unbelievable hit from outside the box as he sends a rocket into the top corner to complete his hat-trick in 45 minutes. I believe it is the first hat trick of his career as Fiorentina looks like a really strong team; again we know how inconsistent they are, but there's no doubt they have talent, especially with this kid who has everything required to learn that move to a bigger club. AC Milan and Roma seemed like the most logical destinations for him next season. He has that fire underneath him really an outstanding player to watch weekly. He is only 20 years old and still has quite a bit of development to do, but certainly, you can see how talented he is. He's had an incredibly productive campaign but this weekend against Benevento was probably his best performance of the season. He scored three goals and three different ways and found that Rhythm early in that game. He has the physicality, speed, and conviction in front of the goal to really become an outstanding Striker. A destination away from Florence seems like the best thing for him, and certainly, likely, he will not be on the team next season; he has Justified his move a performance like that makes his suitors become a little more wide eye. He is so much room to grow and become a much more complete player but if this is what he looks like as a raw talent, what he can potentially become with a better team is just outstanding. All three of his goals came from open play, really skillful performance from him Fiorentina win, and his stock continues to rise. Just imagine what you can accomplish when he surrounded by much better players; what a performance it was for the striker.