Real Madrid 3 Atalanta 1FT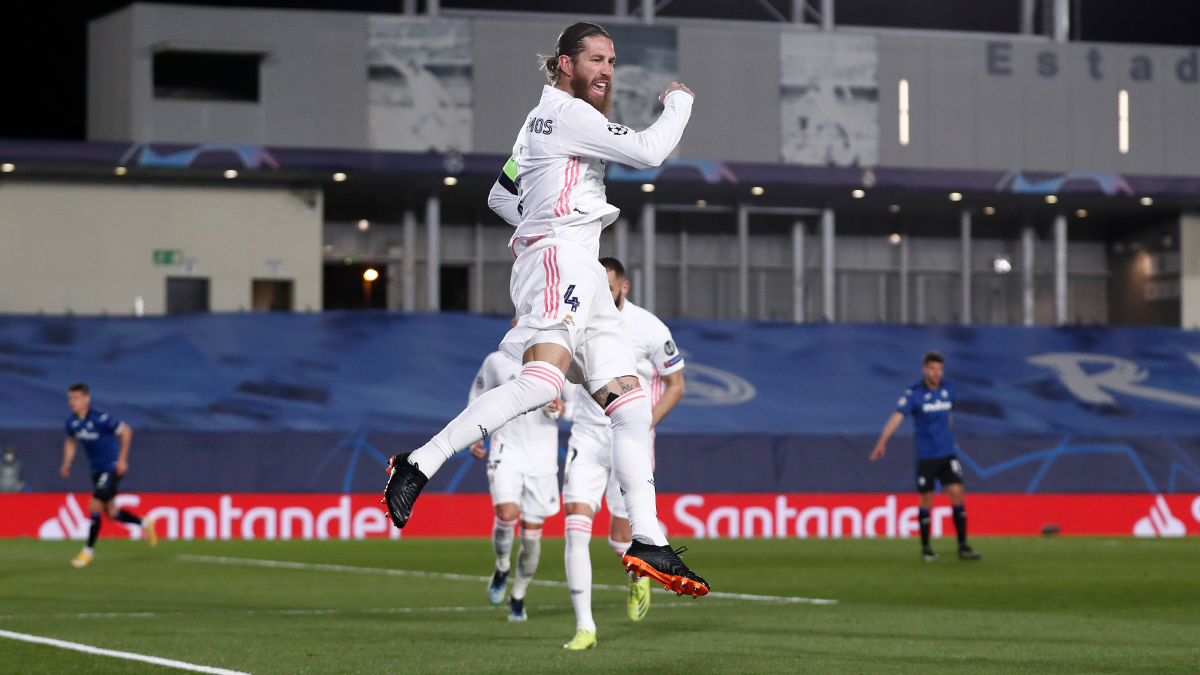 Real Madrid and Atalanta in the first leg of the round of 16 of the Champions League play out a very controversial yet very enticing matchup. Remo freuler getting a controversial red card in the first half, Atalanta's best player duvan Zapata is getting injured after 30 minutes, ultimately ending with Ferland Mendy scoring a screamer to settle it. Real Madrid came away with an away goal. It was going to be a very tough second wag in Madrid. Duvan Zapata had returned from injury, which was the big concerning Factor ahead of the second leg. A place in the quarter-finals at stake. Campolo Gasparini made a catastrophic mistake leaving both duvan Zapata and Josip ilicic on the bench. Arguably Atalanta's most difficult players to handle, even though Luis Muriel was an outstanding form in this match, Atalanta skated on thin ice before a ball was kicked. Despite this had a very early chance to see them in the lead. A nice attack thrown into the box to Gosen but Courtois manages the situation. An auspicious start for Atalanta, But you just had a feeling that wasn't going to last, especially without the big man. Atalanta did pressurize the backline; however, Sergio Ramos and Company were able to neutralize Atalanta completely. Every time they came into the box, whether it was Courtois or the backline defensively, Real Madrid dealt with the situation. Real Madrid slowly start to get their momentum as the way they were playing revitalized Real Madrid with very athletic Winger's really started to give Atalanta a significant problem; this was a tough battle between both, and neither team really have the edge, but eventually, there would be a breakthrough. Atlanta made it heretic mistake a horrible back pass from the goalkeeper was picked off by Luka Modric before supplying a past to Benzema, who drilled the strike into the bottom corner as a sloppiness lead Real Madrid to take a 1-0 lead. The Madrid Giants now lead to 2-0 on aggregate. Meaning Atalanta now needed two away goals; it seemed like a harsh ask. Atalanta's late Chance hit a deep strike the kept Courtois on his toes but did not test him. At the start of the second half, duvan Zapata entered The Fray. this is the delusion of deciding to bench him. It is too little too late now that Atalanta was in a deep hole now, play bring him on; he is their best player; he should have started from the beginning, and ultimately Atalanta paying the price. The second half started with Vinicius Junior going from coast to coast all the way inside the box. Still, as usual, his finishing was off what is a horrifying start to the 2nd half for Atlanta. Within 10 minutes, Atlanta gave the game away. Vinicius Junior when on another break on the verge of the penalty area before a foul was conducted. The referee pointed to the spot up stepped Sergio Ramos, the Real Madrid Captain converted, putting Real Madrid into a 3-0 lead on aggregate. Just a rather foolish sequence from Atalanta. Real Madrid still seems to be the better team, but duvan Zapata can close on a couple of opportunities testing the Real Madrid backline. Real Madrid nearly got another on a counter-attack ending with Benzema trying to hit the ball out of the air with his head ultimately hitting the post. Duvan Zapata tries to reply once again, coming really close, hitting a thunder strike at the goalkeeper. With less than 10 minutes to go in a very different free-kick, Luis Muriel found the back of the net as Atlanta at least got to go. Into Real Madrid got on a Counter-attack a minute later, going the length of the pitch, Then Vasquez finding space to find Marco Asensio tucking the ball away at the near post as Real Madrid jumped up to a 4-1 lead on aggregate. Ultimately pointing a spot in the quarter-finals while Atlanta goes out. This is not a particularly strong Real Madrid team. Atalanta had a chance to turn this around, but Gasparini's mismanagement cost them the opportunity to go through. duvan Zapata is the most difficult matchup for Real Madrid, and he is Atalanta's best player; he was left on the bench. Honestly, at this point, duvan Zapata should force his way out; he was left on the bench in the biggest match of the season if he plays, maybe the result doesn't change, but it would have given Atlanta the best chance to go through. Gasparini's decision is a huge disrespect to duvan Zapata, almost unforgivable considering the magnitude of this match. Has Real Madrid make the quarter-finals for the first time in two years. A very exciting match filled with drama but ultimately ending with the Spanish Giants soldiering on.
RB Leipzig 1 Frankfurt 1FT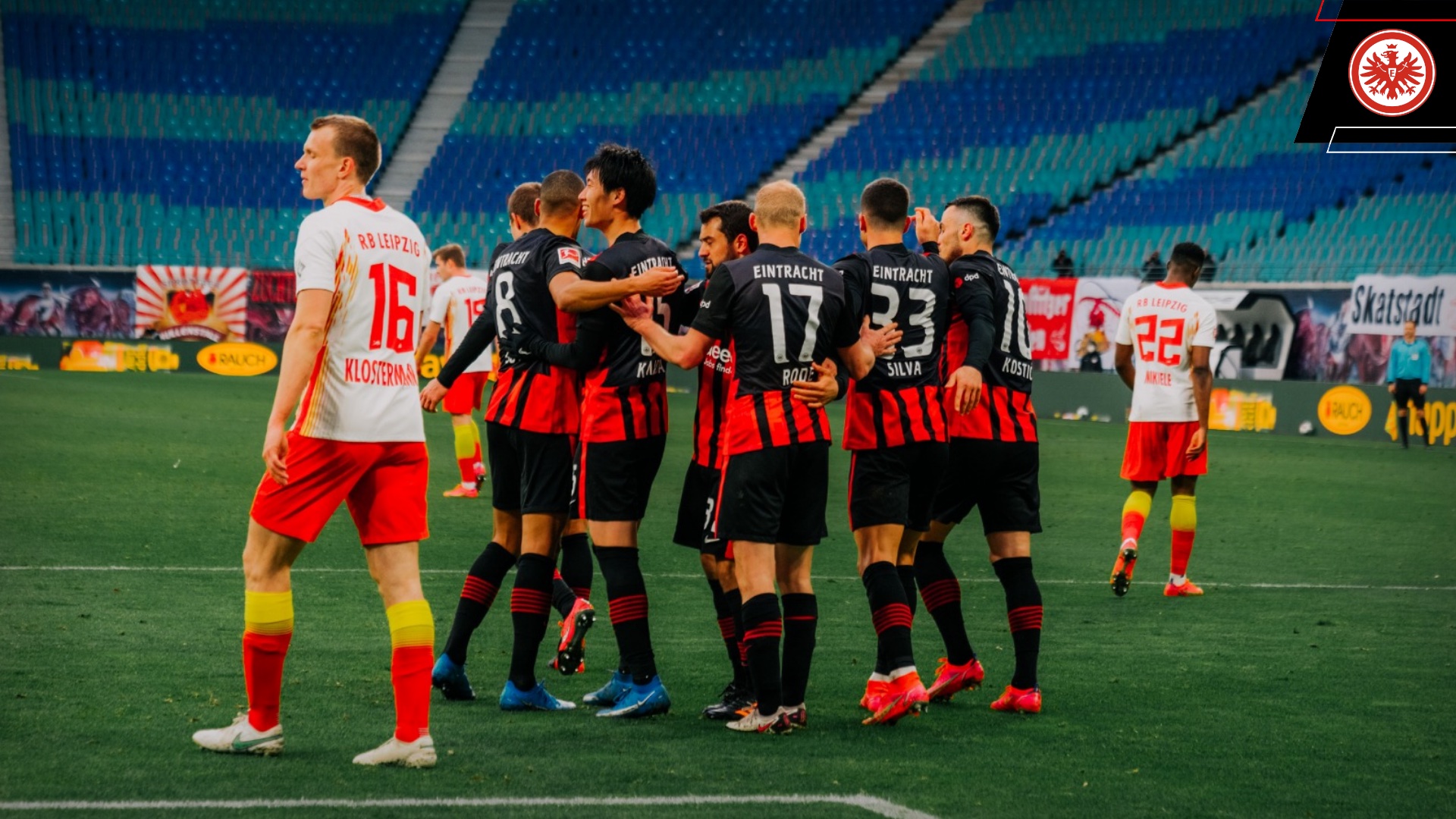 The Bundesliga has certainly been handed a title race this season. We all expect Bayern to come through and pull off the deal; they are the best team in the world by far will likely win the champions league and honestly will be difficult to stop. We are somewhat expected that the title race between themselves and RB Leipzig would go to Bayern Munich. However, they were still some sense of holding out hope for RB Leipzig to continue to pressurize them. There would be a massive challenge between themselves and Frankfurt, another team that has made a surprise bid for the Champions League. Andre Silva has been driving this Frankfurt train all season with his consistent play. Frankfurt had the potential to mess this up for everyone. Two extreme teams going at it with one another with the reality or perception of the Bundesliga title race on the line. The match wasn't short; all drama in the slightest the match's buildup lived up to the hype surrounding it. It was a match that had so much antagonizing element from the attacking side of things. RB Leipzig certainly came to play, putting in men's pressure on the Frankfurt defense. Much like in the first match, these teams shared points in the first meeting, and this matchup looks like it was going to be very similar in terms of the intensity from both teams in this match they were going for each other throats because Frankfurt was fighting down that Champions League Place having that played all that well over the last two games, and RB Leipzig wanted to stay alive in the title race. immense pressure being supplied by Leipzig sanitizer coming clothes coming off a great strike and Justin kluivert gave an opportunity of a lifetime after a perfect through-ball from Emil Forsberg. the Dutchman on loan from Roma had a one-on-one with Kevin Trapp using his paste, and athleticism should have slowed down and made a more concise movement with Kevin Trapp wind the one-on-one as Frankfurt don't allow RB Leipzig to take the lead. RB Leipzig did not let that affect them as they went straight at frankfurt's backline yet again. on a free-kick, they got into a dangerous area when Kevin Trapp made a great save but Willie Oban cleaned it up but there was offside on the play the goal did not stand. However, you could feel the tension of RB Leipzig continuing and continuing to really thretenize Frankfurt regularly. Frankfurt was slipping out of this game. Kevin Trapp was really keeping them involved as Frankfurt had very few attacking moments at all, at least early in the first half. Late in the first half though, Frankfurt finally got the things going attacking with numbers a little bit of a scramble in the box before the ball was supplied to Kamada, who had time but didn't have the accuracy on his strike as it went a little wide. Even though RB Leipzig with a much better team in the opening 45 minutes, it was a go-list in the first half that things were going to heat up a little bit Right at the second half started. After playing almost perfectly so far Kevin Trapp made a slight mistake. Emil Forsberg ultimately converted on a rebound from a Justin kluivert shot as the Swedish International tuck it in the back of the net to give RB Leipzig a 1-0 lead. The title race soldiers on for RB Leipzig at least at this moment. RB Leipzig just kept the intensity going; they seem to be determined to collect all three points just a few minutes after the goal Forsberg picked out Yussuf Poulsen sending a cross into the big Danish Striker getting his head on it but ultimately doesn't have the distance necessary as the ball goes a little wide. After dealing with all of that non-stop, Frankfurt eventually found it into space as things got very dicey for the Leipzig keeper. Filip Kostic finds Younes Inside the Box a flick of the foot nearly going over Peter Galassi but having the arm distance to reach the Hungarian keeper's fingertips. Leipzig had so many chances to increase this lead further, but Frankfurt found some life in the second half, and even though they did not have the number of chances they were much more precise when taking them. The Japanese wizard Kamada setting shock waves through the Bundesliga as Frankfurt founder equalizer. Andre Silva cut into the box trying to supply a deflected cross, only landing on the foot of the Japanese midfielder; he post that strike in the back of the net as Frankfurt draws even despite the Avalanche of chances coming from RB Leipzig. RB Leipzig just continues with the aggressiveness about the way they were playing. Emil Forsberg came dangerously close on a free-kick, then the sweetest International tried to set up Yussuf Poulsen, who was denied from close range. Emil Forsberg again got RB Leipzig on another counter, but Kevin Trapp was there to make another really good save. In the late stages of the game, Frankfurt got on a counter-attack with about 10 minutes left, but it ended when Luka Jovic mistimed a strike firing wide. Ultimately, in the end, Frankfurt and RB Leipzig split points and what truly was one of the games of the week in the Bundesliga. RB Leipzig had an avalanche of chances, and Emil Forsberg created a large majority of them. RB Leipzig owes Emil Forsberg an apology for letting him down consistently. Frankfurt may not get the points but against a really strong team managed to steal something as they took advantage of the limited chances they had. The title race isn't over yet but Bayern creates a little bit of distance after misfiring RB Leipzig stale to close the deal against Frankfurt.
Dinamo Zagreb 3 Spurs 0FT (Zagreb 3-2 on AGG)
Tottenham Hotspur by all extensions for one of the favorites for the Europa League title. On the verge of getting into the quarter-finals. Everything was in their position to do so. Spurs seem to have all but wrapped up Dinamo Zagreb in the round of 16. All Spurs need to do is go to Croatia and either score one goal or don't concede. With Harry Kane, Gareth Bale, Son Carlos Vinicius, and others, they shouldn't have had any problem getting to the quarter-finals. However, Tottenham broke the one rule that you do not break; you never under any circumstances underestimate a team from that part of Europe. Seems like Dinamo Zagreb, Slavic Prague, Red Star Belgrade, and others can give big teams many different issues. Spurs had their goals, but to a certain extent, they underestimated what was in front of them, and they paid for it. First came out with an extreme height in that lineup that would have been enough to see them go through considering Harry Kane's form in the way Spurs have played in this competition. In Croatia Dinamo, Zagreb went straight at them. They came out with a very aggressive mentality; it was clear they were willing to make certain sacrifices in this game. They were going to risk losing trying to turn this around. If they were able to pull this off, it would have been very remarkable. Dinamo Zagreb was without question the better team in this game, and they showed it; the real question was whether or not they could do enough to turn it around. They needed at least two goals to put this game and two extra times, and then you just don't know what's going to. They came out with a very aggressive mentality. It was clear they were willing to make certain sacrifices in this game. They were going to risk losing trying to turn this around. If they were able to pull this off, it would have been very remarkable. Dinamo Zagreb was, without question, the better team in this game, and they showed it; the real question was whether or not they could do enough to turn it around. They needed at least two goals to put this game into extra-time, and then you just don't know what's going to happen. Midway through the second half, Zagreb had their chances; a couple close calls Inside the Box for the game really start to open up for them. Spurs weren't necessarily dominated, but they did have their opportunities, but they just could not convert on them and found things very difficult in Croatia. Had this game been played somewhere else, maybe Spurs have a better game plan and play with more conviction, but Zagreb made things very unpleasant for them. They attacked with no apologies whatsoever. They came close on several opportunities in the first half, but ultimately, it was a goalless draw after 45 minutes. Midway through the second half Dinamo Zagreb found their moment. ORSIC, in the 62nd minute, hit a rocket from outside the box into the top corner out of the reach of the goalkeeper as a Dinamo Zagreb took a 1-0 lead they needed at the very least another one, but the Croatian had their belief now, and we're really getting after it. Late in the first half, with less than 10 minutes to go, he came and Rose to the occasion once again he was teed up from inside the box and converted, getting his second goal as Dinamo Zagreb took a 2-0 lead. The tie was now even on aggregate. This match ultimately went into extra-time, then in the 106th minute, he came up huge yet again. he dribbled around multiple Spurs Defenders cutting into dangerous space from just outside the box, drilling a beautifully orchestrated strike into the back of the net as Dinamo Zagreb took a 3-0 lead and we're now in front 3-2 on aggregate Spurs tried their very best to pull this off But ultimately late bottled it in Europe once again doing the most Spurs this ever first thing ever. Dinamo Zagreb played with courageous convictions and took risks. They did The Impossible coming back from the dead who advanced into the Europa League's quarter-finals after dispatching Spurs in a huge comeback.