Score: A.S Roma 2 Shakhtar 1FT (Roma win 5-1 on AGG)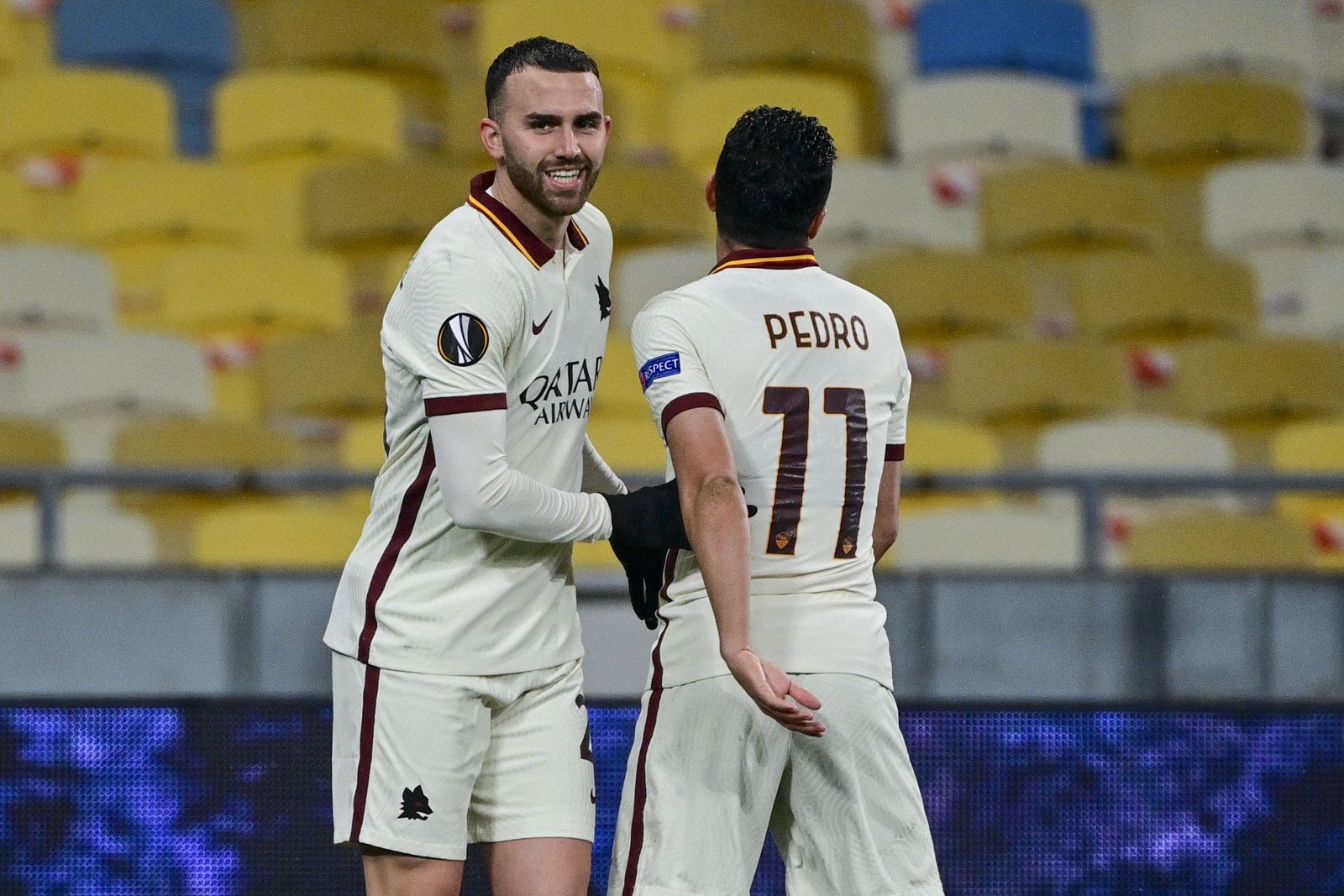 Following a devastating loss to Parma over the weekend, Roma had to redirect themselves as they prepared for their second leg of the Europa League round of 16 fixture against Shakhtar Donetsk. Roma did hold a 3-0 victory in the first leg, but certainly, anything can happen in European football; it was important that Roma took it seriously and did not underestimate their opponents. Even though they were basically through, Roma cannot afford to have a mental collapse given the league's situation; winning in the Europa League should be their priority, so it was imperative. The first half of this game was very similar to the first half we saw in the game at the Olimpico. Surprisingly Shakhtar Donetsk had a significant advantage in the possession battle but more or less, as the game progressed, it began opening for both teams gradually. Both teams exchanged chances in that first half, but nothing to really wake the game up. It was 0-0 after 45 minutes. Roma was doing a great job of keeping things in control as they were looking to closed out the game in the second half. Things became much more exciting than closing 45 minutes. Roma was able to snap the goalless game when bojar mayoral gave Roma a 1-0 lead after scoring off a header. All Roma really needed was that one goal, and they got it, basically putting it away. Shakhtar Donetsk did go down swinging after an important substitution to bring on Morales, the Ukrainians getting a goal back. It became somewhat of a back and forth in the second half until a bojar mayoral scored a second getting his brace as Roma took a 2-1 lead. The Spaniard is now the top scorer in the Europa League could have even added a third, but Carles Perez was selfish and tried to do it himself. In the end, Roma held to win 2-1 as Roma goes through a 5-1 on aggregate as Roma and Paulo Fonseca get through, clinching a place in the quarterfinal.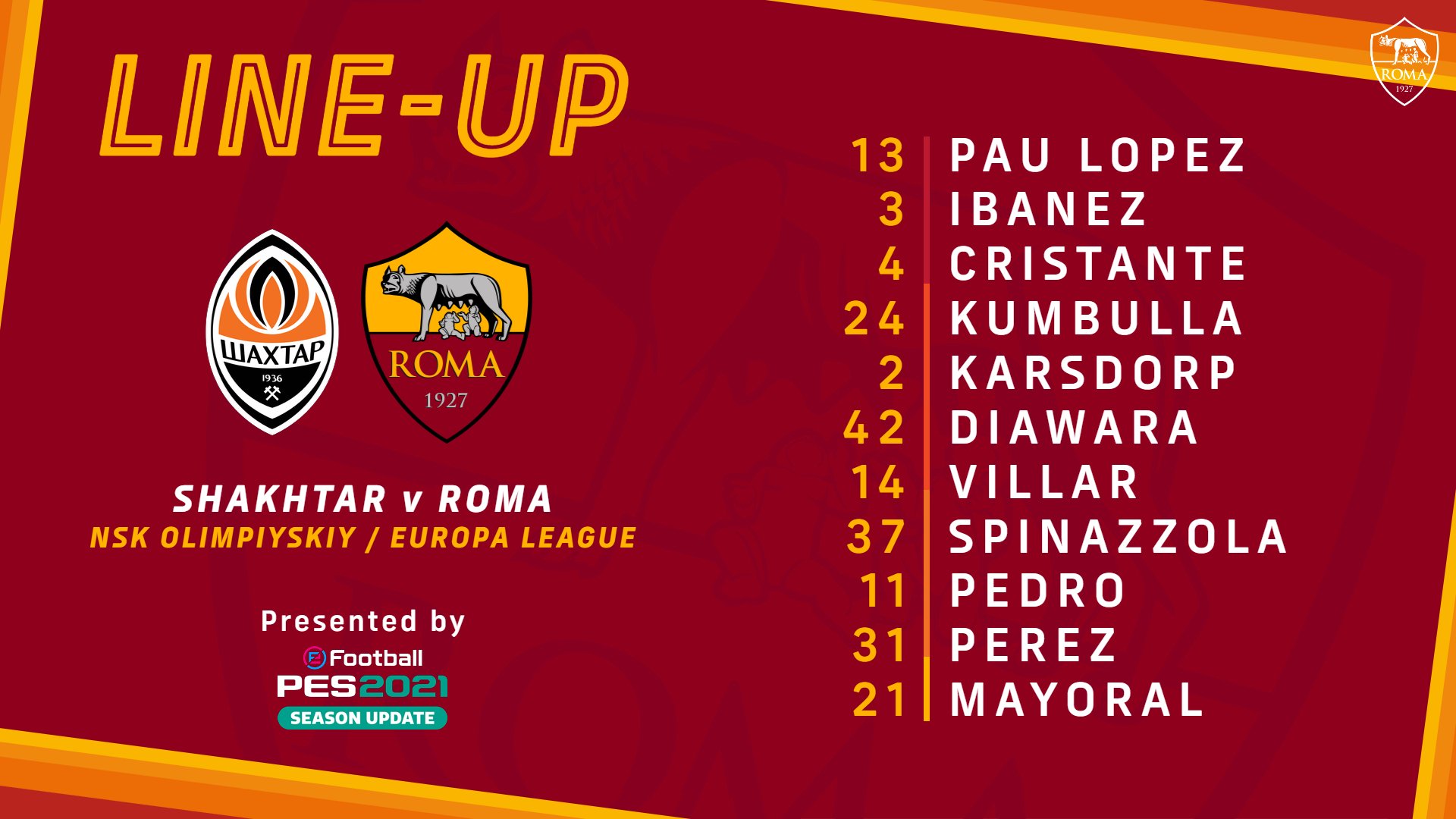 Paulo Fonseca sets his team out of the usual 3-4-2-1 formation. Some significant Squad rotation ahead of the second leg of the Europa League. In goal, as always, would be Pau Lopez. The back three would consist of Max Kumbulla on the left, Rodger Ibanez on the right, and Bryan cristante centrally. In that left-wing back would be Leo spinazzola on the opposite side as the right-wing-back would be Rick karsdorp. We would see the defensive Midfield Duo of Gonzalo Villar and Diawara. In as the left attacking midfielder would be Pedro Rodriguez. Then on the opposite side as the right attacking midfielder, we would see Carles Perez get a rare start. Upfront as the main Striker would be Bojar Mayoral.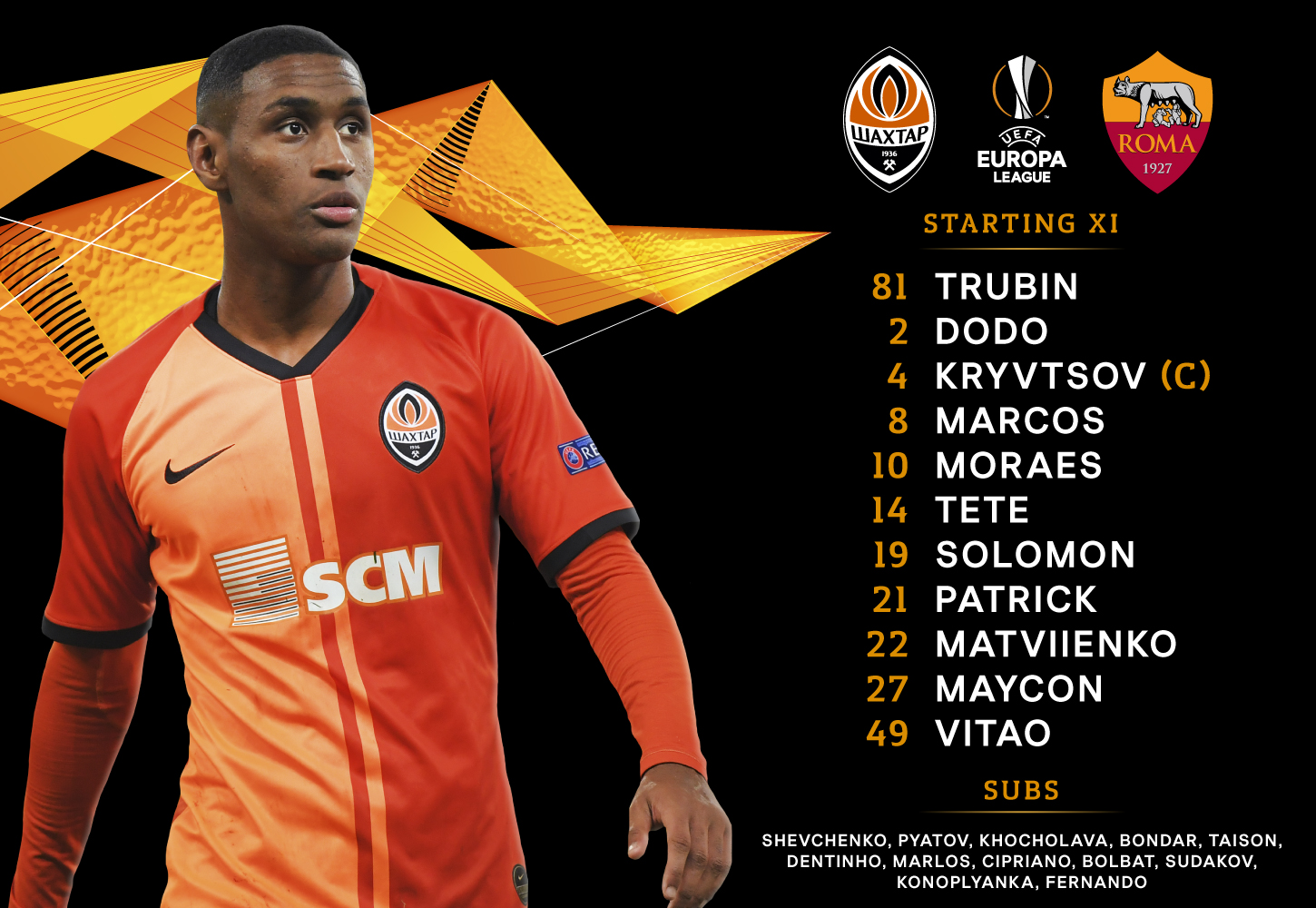 After preparations and predictions, the match was about to get underway in Ukraine in the second leg of the Europa League round 16 against Shakhtar Donetsk. It turned out to be a very similar match up to what we saw in the first half in the first meeting between the two. Surprisingly Shakhtar Donetsk ended up really dominating possession as Roma had barely any of the ball at all, at least in the early part of the game. Roma supplied the first chance when mayoral missed high from inside the box. Roma did a good job of getting into a change in position but just didn't have the execution necessary to get Roma that goal they were looking for. It certainly was a match that took a while to find life. In fact, there were very few chances of any sort for either team in the first half. Like I said very similar to how the game went in the first, like at least at the beginning of that game. A little back and forth but didn't really create many chances for one another. A couple of minutes past the 20 minutes mark, Leo spinazzola try testing the goalkeeper, hitting a strike from the side of the Box a classic strike. Minutes later, the Ukrainians hit back Alan Patrick seeing his strike from outside the box be denied. Late in the first half, Shakhtar Donetsk tested Roma with two late chances, but still, we were looking for the opening goal. After the opening 45 minutes, it was a goalless draw in Ukraine.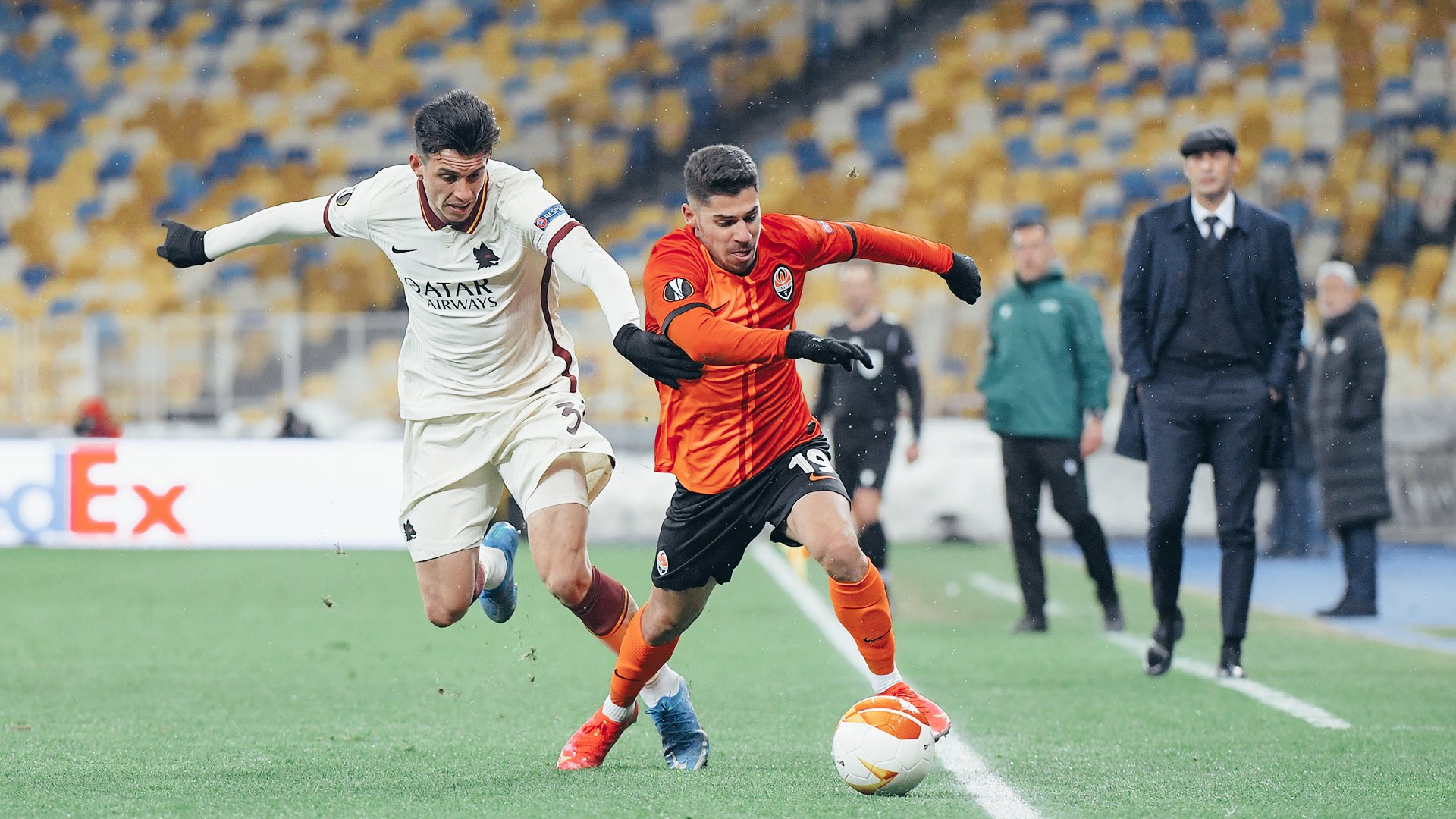 The first half did not offer all that much In the slightest. Roma made a change bringing on Gianluca Mancini for Rodger Ibanez. 3 minutes into the second half Roma finally had their moment. In the 48th minute mayoral cut Inside the Box before connecting on a header into the back of the net, Roma took a 1-0 lead. Now leading 4-1 on aggregate. It would be his 12th goal of the season. Roma continues to go after it a few minutes after they scored their goal Pedro Rodriguez was given an outstanding opportunity clear on goal from close range but was unable to extend the lead further. What was a huge mess; the Spaniard definitely should have found the back of the net on that one., Mayoral can close a few minutes later trying to put away a strike coming from a Leo spinazzola cross. Roma would go to the bench bringing on Lorenzo Pellegrini, Bruno Peres, and Ricardo Calafiori as the youngster gets another appearance for Roma this season. However, in the 59th minute, Shakhtar Donetsk got a goal back as Morales beats Lopez at the far post to minimize the deficit. It was more back and forth in the second half, but Roma was about to extend their lead even further in the 72nd-minute Bojar Mayoral would get his second after Carles Perez supplied him a pass that he's stuck in the back of the net. It would be his 13th goal of the season and his eighth in the Europa League that makes him the competition's top-scorer. Roma takes a 2-1 lead and a 5-1 lead in the matchup. Stephan El Shaarawy would enter the action following the goal. Late on, both Roma and Shakhtar Donetsk had some chances. Shakhtar came very close as Lopez made a diving save on an attack, and then was about eight minutes to go; Morales was denied by Lopez again. In the closing moments, Carles Perez was in good space to give mayoral his hat-trick. Still, he selfishly did it himself as he was denied by the keeper Roma finish the job did exactly what they were expected to do, winning 3-1 in the game 5-1 on aggregate as a Roma are now in the quarterfinals, the farthest they have gone in this competition in quite a while they go forward. They will meet a challenge that lies ahead; what challenge will its unclear but game on.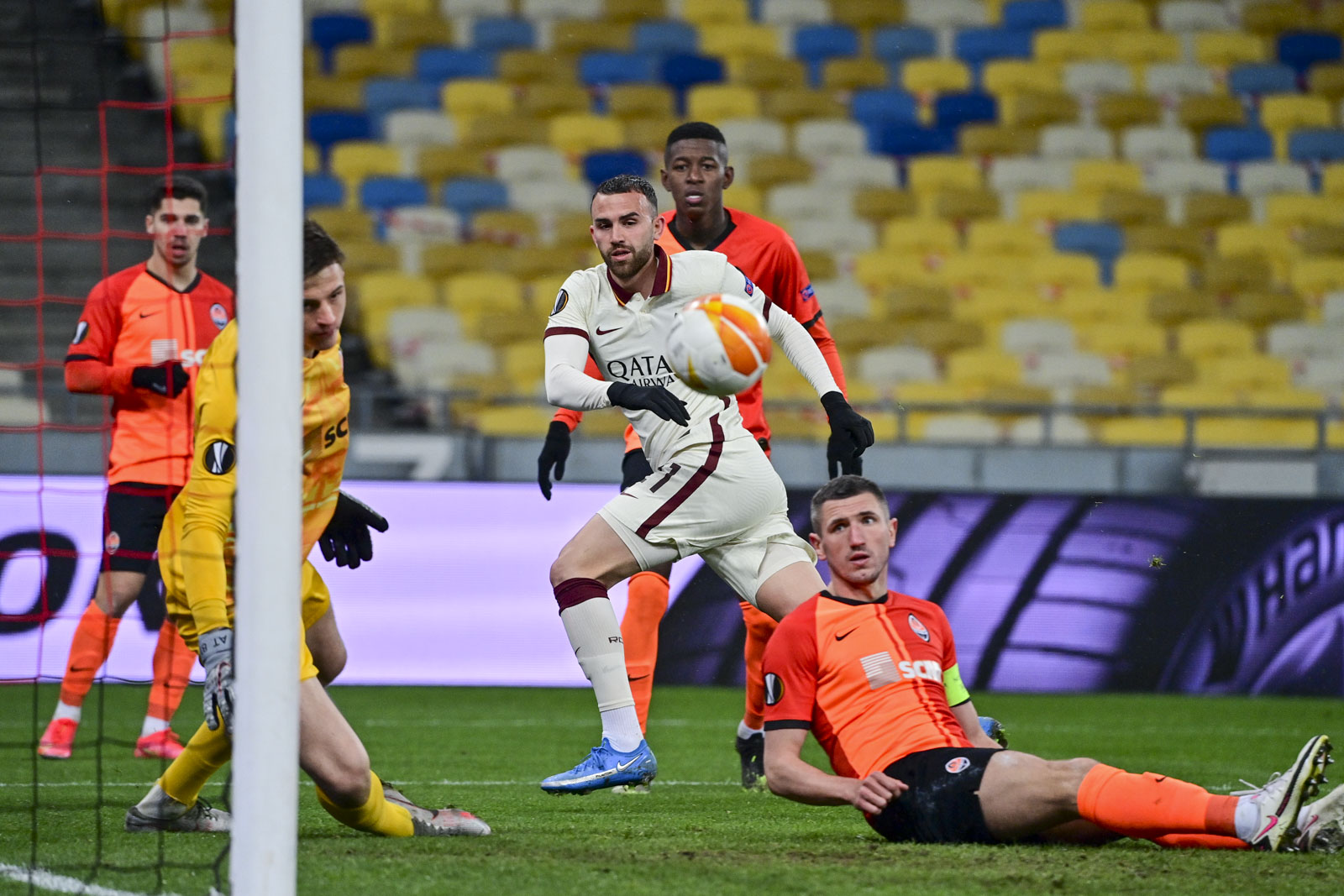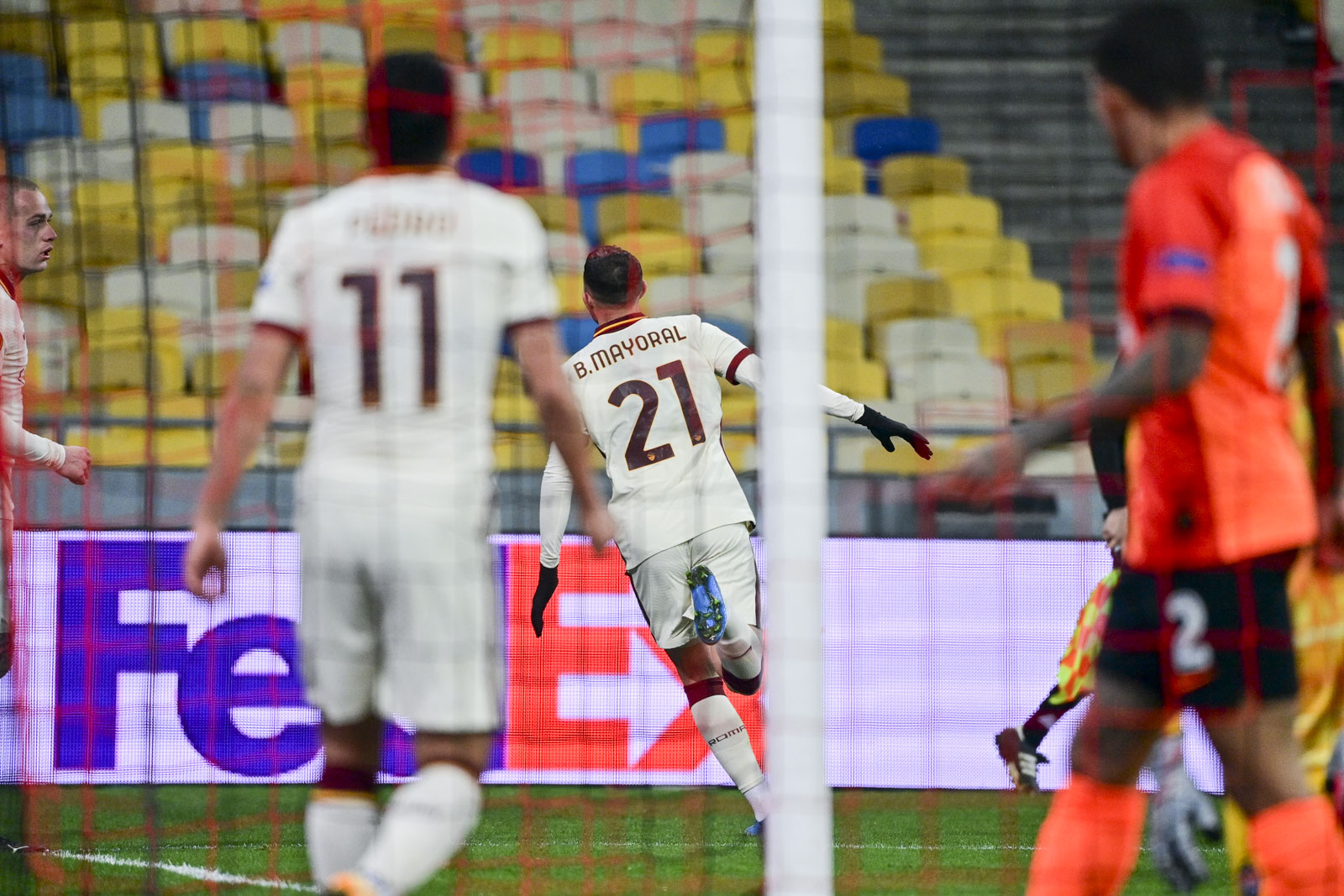 It really isn't too much to take away from this result; this game went kind of the way I thought it would. Roma picks up the Ukraine victory to earn themselves a place in the quarterfinals of this competition. As it continues to heat up, Roma continues to perform. I still stand on the fact that Roma has a legitimate shot at winning this competition. They have dealt with Braga and Shakhtar Donetsk fairly easily. Braga with a total mismatch but this Shakhtar Donetsk teen is known for counter-attacking play, and even though their form in the league recently had been a little inconsistent, they have managed to bury them over the two legs. In all honesty, I thought that this was going to be a match that was going to be in Balance over both games and be all the way up to the very this was a game and a matchup that should have challenged Roma more than I did, but it was still an adamant team in which they were able to deal with quickly. They win at the Stadio Olimpico, and they win in Ukraine, officially confirming their spots in the quarterfinals. Bojar mayoral had a great game, scoring twice and even could have had a third if it wasn't for Carles Perez's selfishness. He has scored on 13 occasions this season in all competitions and is currently the top scorer in the Europa League with seven goals; he is tonight's man of the match, but outside of Roma getting to the quarterfinals and the Spaniard getting back in form, there's not much to say or add to the performance we didn't learn anything in particular from this game but Roma progress and will be prepared for the challenges that await them. There are significant teams that will give Roma some problems in this competition, but Dinamo Zagreb just knocked out one of the favorites for the competition at Spurs are send packing.
MAN OF THE MATCH: Boja Mayoral