Following Roma's victory in Ukraine as they saw themselves Advanced to the quarter-finals of the Europa League. Roma would have an incredible challenge that sits in front of them on Sunday night. Roma will have a second crack at Napoli after they were humiliated in the wake of Diego Maradona is passing in what was a 4-0 victory for Napoli and the first meeting of the season. Roma, but look for revenge and attempt to get back on the right page in League Play. Roma has not been the same since they lost Jordan Veretout to injury. They have somewhat had to change the way they have approached their games, and it hasn't exactly worked in the way they would have liked. Roma has significantly struggled in big games like this, and it'll be another platform Roma to start to prove a point that they can start picking up the big wins in these games. They will host Napoli at the Stadio Olompico in Rome; it plays in which they have only lost one game this season. However, will their home form be enough to see them pull off the upset? It's hard to say what will happen on Sunday night. Napoli will go into this game with favorites, especially after beating AC Milan last weekend, but Roma has the qualities to get the monkey off their back finally. Will Napoli come to the Stadio Olompico and get all three points, or will Roma finally get maximum points against a high top 6 team.
Roma Lineup and Form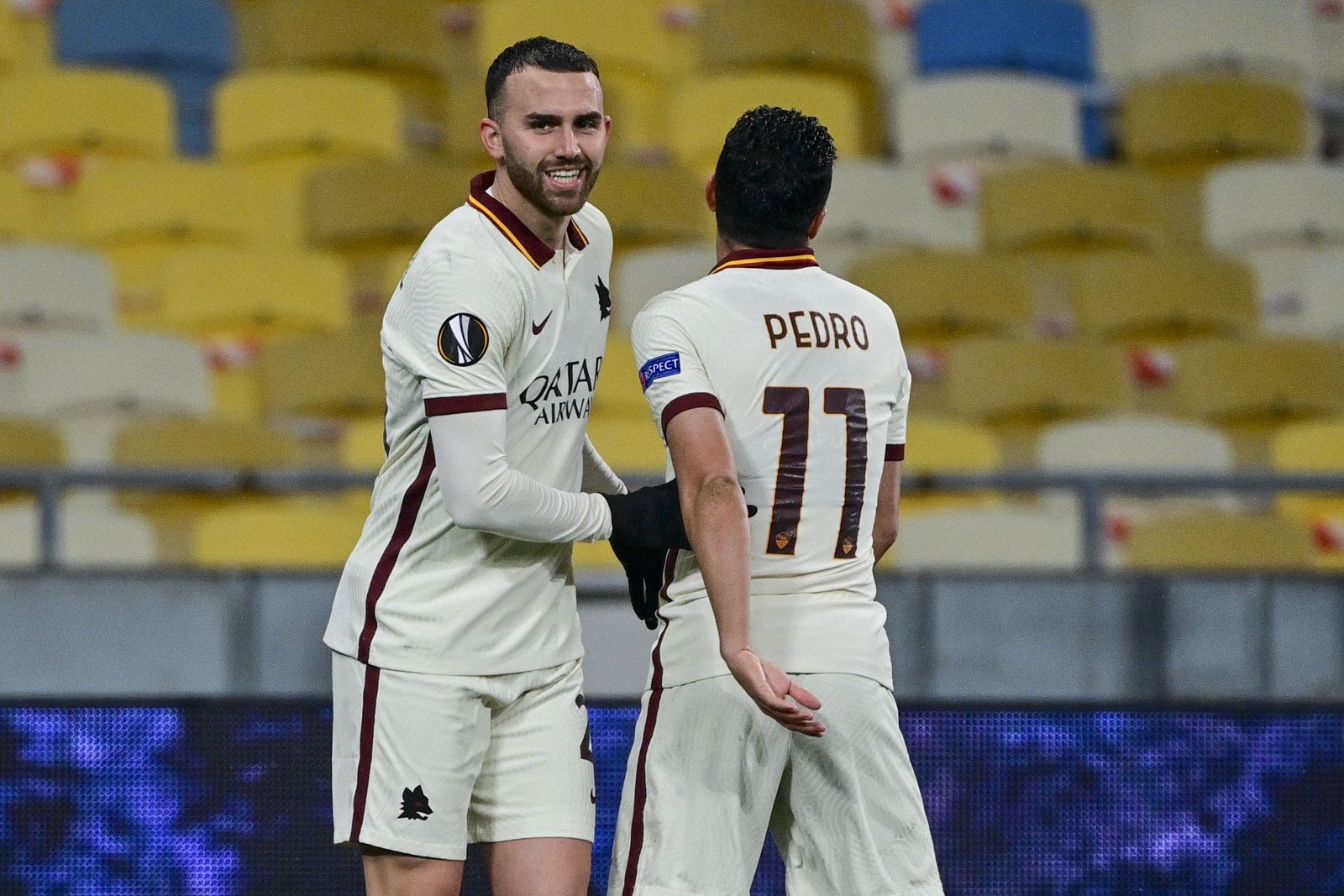 Roma is still, to a certain extent, pampered with injuries, but Roma must make do with what they have. Paulo Fonseca is a side largely expected to operate out of the 3421 formation as usual. In goal is expected to be Pau Lopez, who has played well lately despite having issues this season. The three center-backs are likely to consist of Gianluca Mancini on the left, Rodger Ibanez on the right, and Bryan cristante centrally. There should be no change with the Wing backs with Leo spinazzola on the left and Rick karsdorp on the right. The defensive midfield should be made up of Gonzalo Villar and Diawara. The attacking Midfield on the left should be Stephan El Shaarawy, then on the right, Roma Captain Lorenzo Pellegrini. The main striker coming off a brace in the Europa League is highly expected to be Boja mayoral. The player to look for in this matchup is Lorenzo Pellegrini. When playing in a more attacking Center position, he has been quite effective, and role Roma needs to execute if they're going to get any Source of points.
Manager: Paulo Fonseca 
Roma Predicted XI (3-4-2-1): Pau Lopez (GK); Gianluca Mancini, Bryan Cristante, Marash Kumbulla; Leo Spinnazolla, Amadou Diawara, Lorenzo Pellegrini, Rick Karsdorp, Stephan El Shaarawy; Borja Mayoral
Napoli form and Lineup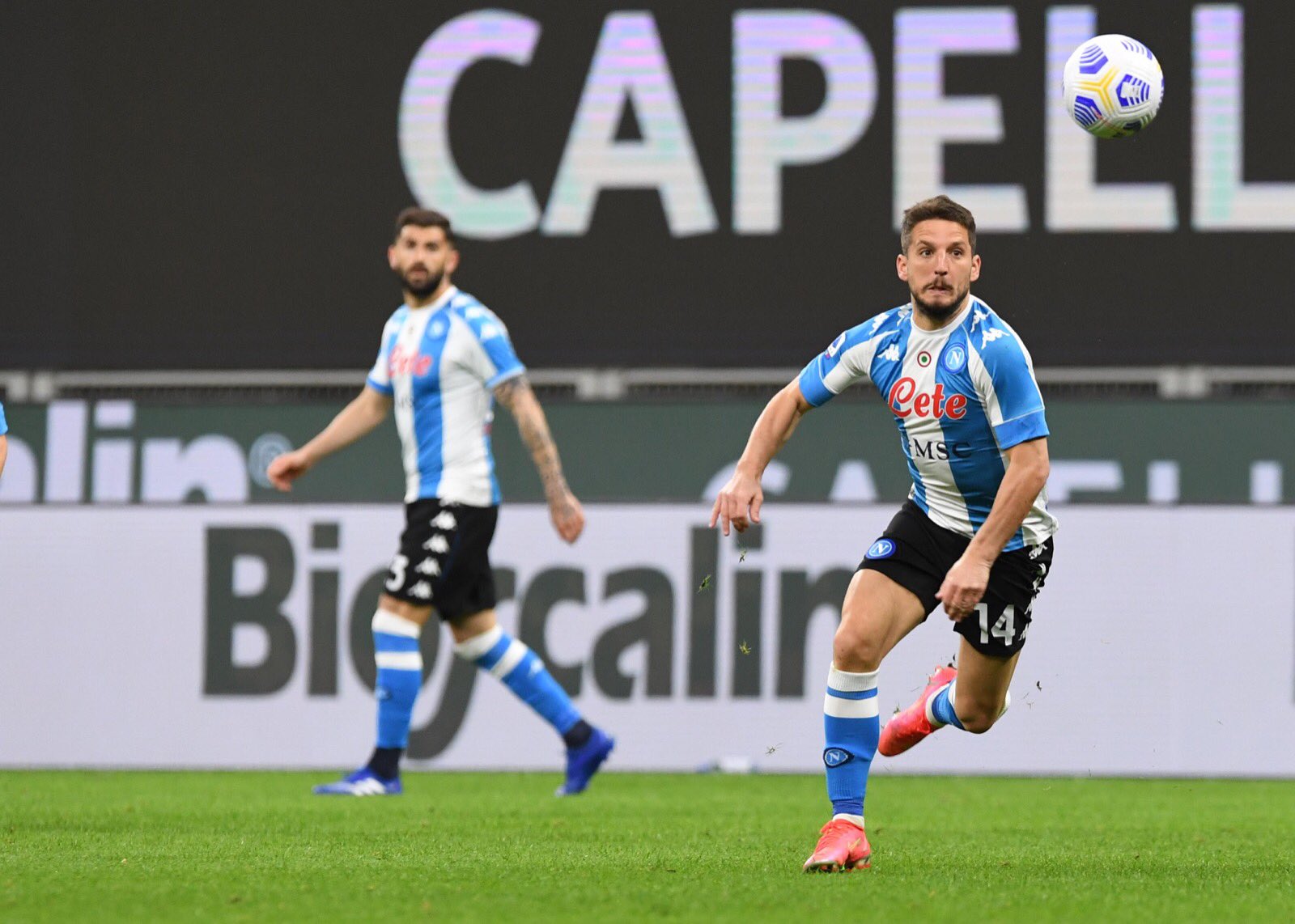 There's no doubt Roma have their fair share of issues this season. However, Napoli has been more or less the same, and you could even argue slightly worse. Napoli once again came in with the expectations of challenging for the lead title, and they have drastically underachieved yet again this season. At no point in time has Napoli looks like a team that could potentially challenge anything this season. They were knocked out in the round of 32 of the Europa League by Granada, phased out in the Coppa Italia, and never looked like a serious contender in the title race. Despite Roma struggling against the top six, Napoli still only quite recently had to push themselves in front of them in the league table. Napoli and fairness are coming into this game with a big victory against AC Milan that will only drive them forward but overall, it has been a hugely disappointing season for Napoli, especially because of the constant pressure and expectation for this Napoli side to contend for League titles not necessarily winning them but at least being involved they have not been involved in any facet whatsoever. Napoli on paper is extraordinary, but in reality, they just don't equate to what they provide on paper. Team with their level of talent certainly should be challenging for titles, and they don't know they have underachieved yet again this season; even though they've had their moments, Champions League football will continue to be a challenge for Napoli even Roma with their issues against the top six seem more likely to achieve this. The difference is Napoli struggles to get points against the bottom and the middle of the table. Napoli is hoping to make a statement yet again against Roma; will have to wait and see. They typically operate out of the 4-3-3 formation and are very attacking-minded; we expected to see Napoli try to execute through this, especially after a callous game against AC Milan. Just give them confidence. Lorenzo insigne is the one to look for, If Napoli has had any consistent performer this season, it has been Lorenzo insigne.
Manager: Gattuso 
Napoli Projected XI 4-3-3: Ospina; Hysaj, Manolas, Koulibaly, Rui; Demme, Ruiz; Politano, Zielinski, Insigne; Mertens
Keys to the Game 
Mental Strength
Collective Defensive Display
Service Mayoral with Wingbacks
Pellegrini Pushing Forward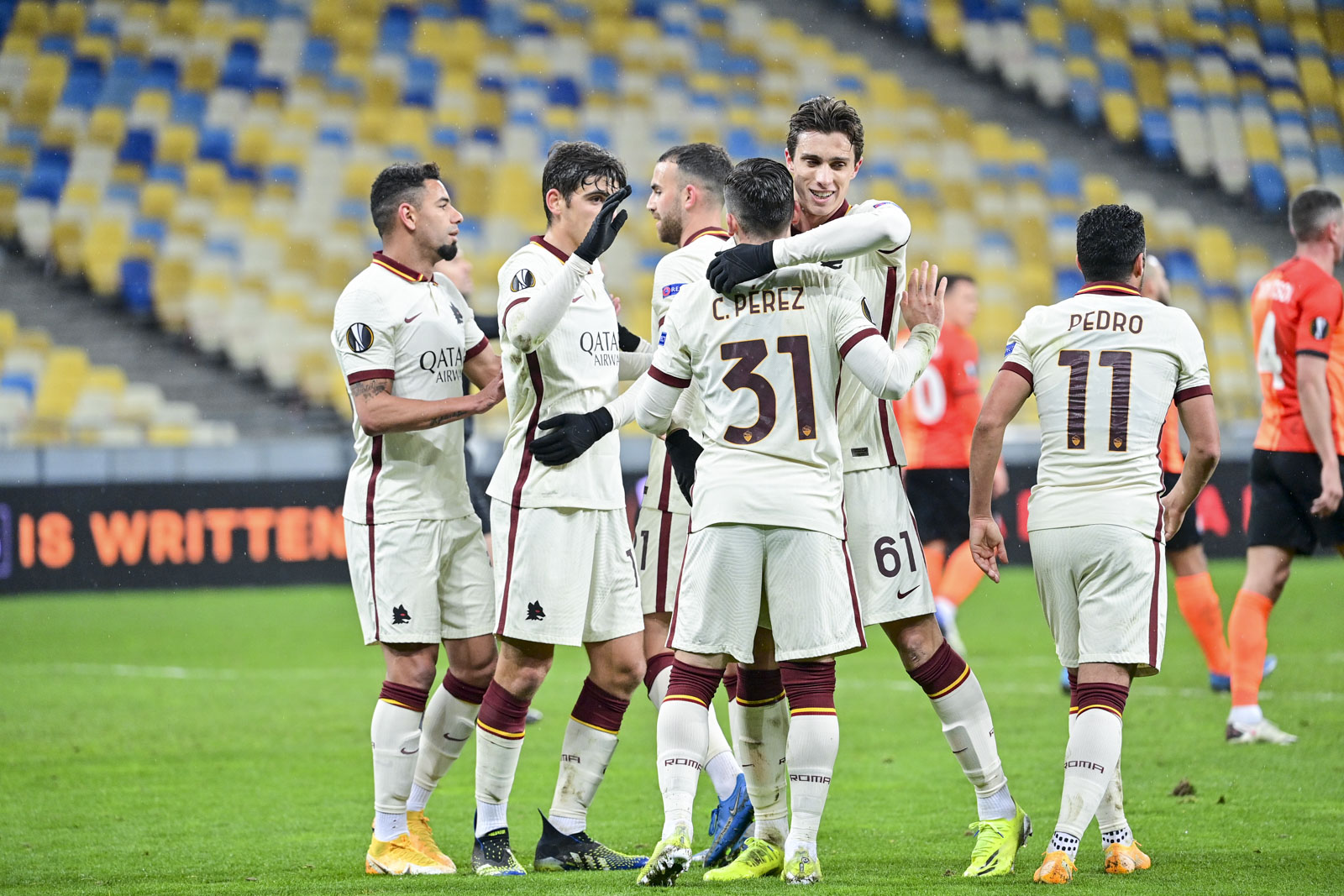 Roma has been, without question, the better team this season. They have struggled against the top six, but they have picked up maximum points against everybody else for the most part. They do have some significant issues in these bigger matches. However, their Europa League campaign has been quite impressive as they've gotten to the quarter-final, and they are the last Italian team left in Europe. It's unclear what happens in these games against the big teams in Italy, but for whatever reason it Roma characteristically shrink. They must find a different approach to try to make sure these things don't happen. One of the big issues I've noticed is the mentality of Roma. In big games, when they concede or lose momentum in the game, they lose the confidence to perform. Roma must operate out of mental strength if they want a chance to potentially kill this narrative that they can't beat any big team. Roma is pampered with injuries, especially at their best two players in henrikh Mkhitaryan and Jordan veretout. Jordan is critical because of the role he plays in the counterattack because of this, Roma will have to find a different way to do this. The best approach is to play through the wingbacks and their explosive play, trying to feed Boja Mayoral he's coming off an excellent game in the Europa League. He has 13 goals in all competitions and is Roma's top scorer this season. Roma must find a way to get him going if he can perform in a big game like this, it will give Roma a much better chance to win. They can't see you through the counterattack the way they usually would, so the key is using the wingbacks and the Wingers to give him service. I also should try not to make too many defensive mistakes; they do not have their most ideal options right now and must find a way not to make high-volume mistakes and games like this. Then the last thing I'll say about Roma is I believe that Lorenzo Pellegrini being in a more attacking Center position and pushing forward to a certain extent trying to reside right underneath the striker, allowing himself to facilitate opportunities to teammates. If he plays that role and pushes forward a little bit more precisely, then Roma may have a different approach to break down this Napoli team that is fragile defensively. If Roma can execute and doesn't have a mental breakdown, they at least have an opportunity to get points in this game.
Start Fast
Mistake-Free Football
Get on the Counter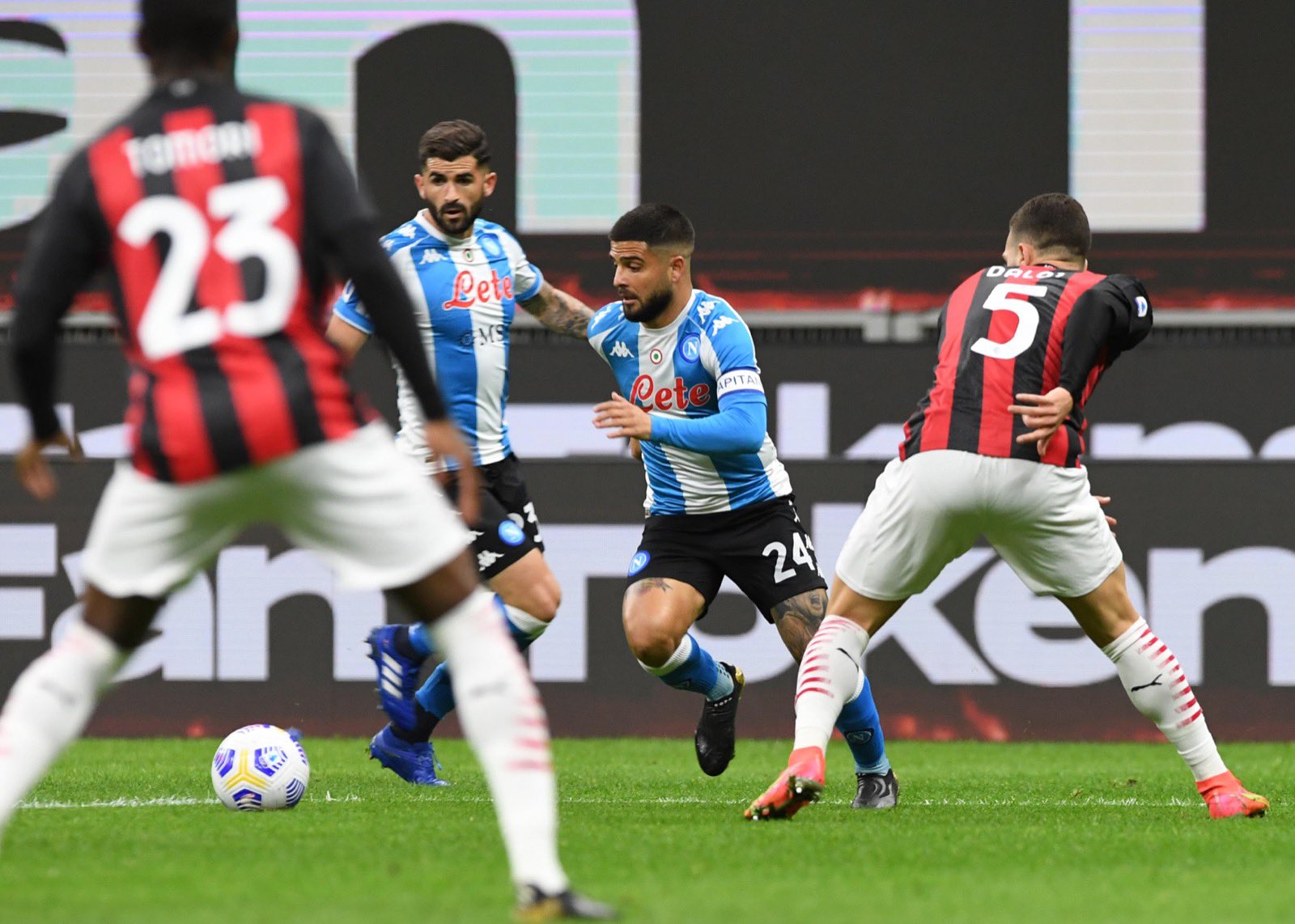 Napoli beat AC Milan last weekend, but they have struggled significantly against some teams they shouldn't be eating with much less difficulty. Napoli must try to take the momentum in this game and push forward. Going to the Stadio Olimpico and getting points will be challenging but considering Roma's form, they must take advantage of that. Hit it, Roma, on the break early, and trying to debt their confidence is exactly what they should do. If Napoli goes ahead early this game, Roma could be in for a mental collapse considering what we've seen in the other big games this season. Defensively, Napoli does have some issues, so they will heavily rely on koulibaly to command Excellence from his backline. Much like Roma, they need to try to be a mistake for his possible because even though Roma is struggling in games like this, they have attacking options that can hurt them. Considering what they have going forward, Napoli needs to get on the counterattack. Roma has still a very saw the defense but considering it's going to be very difficult for Roma to hit back with their own counter without Jordan in the team, Napoli him to try to take advantage of the fact that they can get on the break without having any threat of retaliation from Roma. Napoli has a great chance in this game. I believe this game will be much different than the first meeting. This isn't going to be any drop-in whatsoever. I feel as if both these teams need this but will either team collect maximum points? My guess is that will not be the case.
Prediction: 1-1 Draw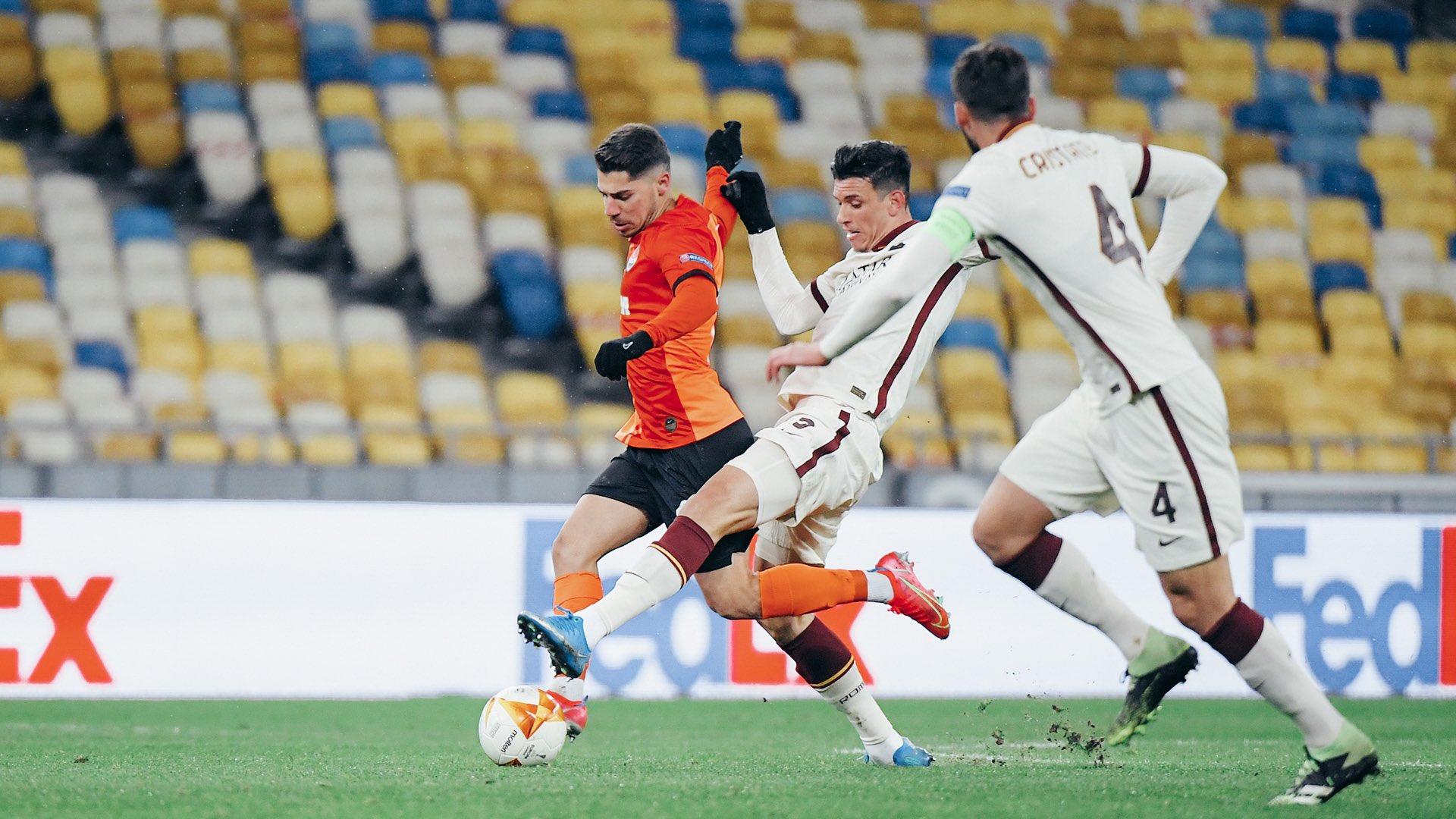 I see these points in a split between the two teams Wellness form against the top 6 is not encouraging. Yet, Napoli has underachieved massively in many important games, and even though they got a victory last week and even though Roma got a big defeat considering Roma's form at home, this just smells like 1-1 draw.
A.S Roma's Lorenzo Pellagrini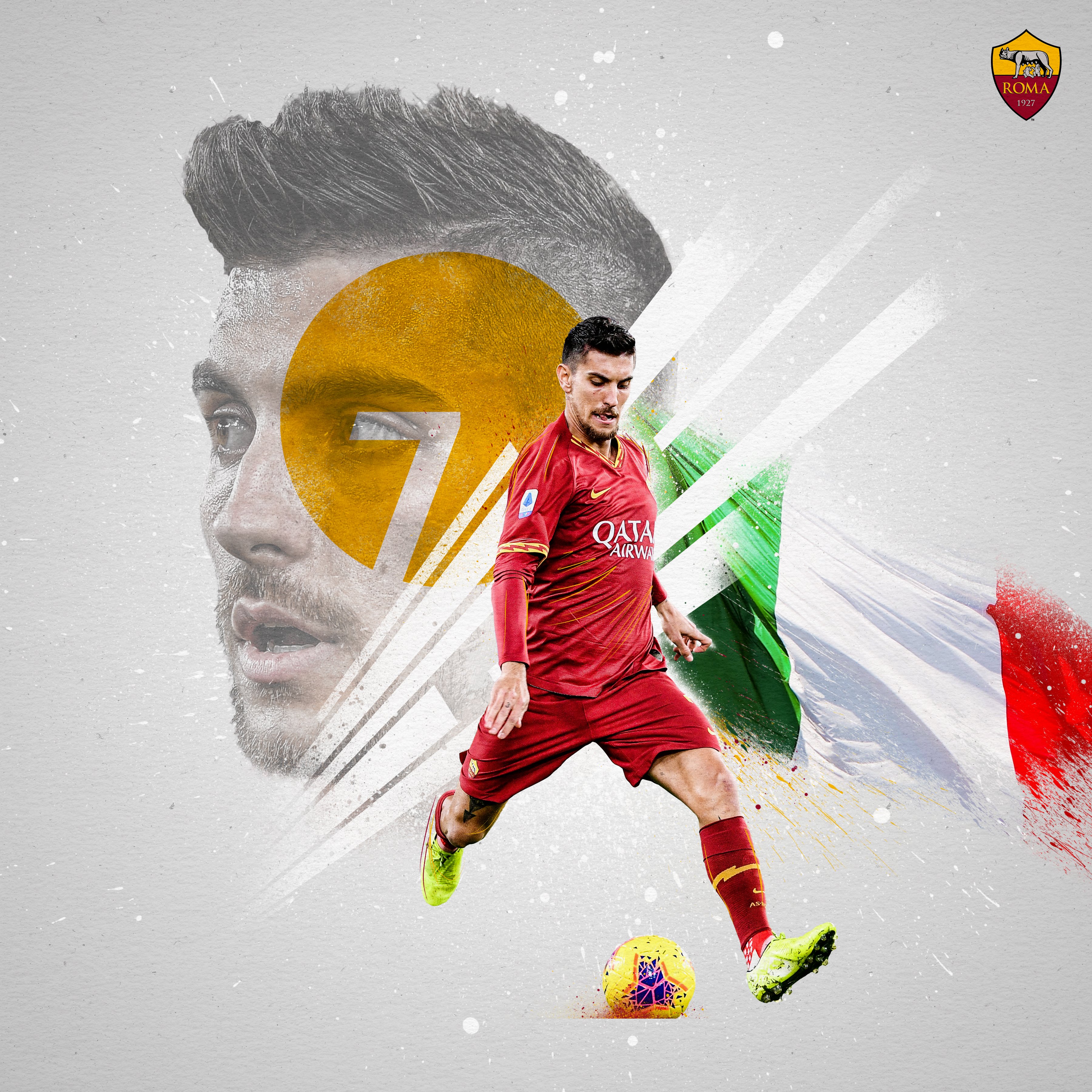 Napoli's Lorenzo Insigne  
Match Details

Date: Sunday March 21st
Venue: Stadio Olompico
Kickoff: 2:45PM (USA) 8:45PM (ENG), 9:45PM (ITA)
TV Broadcast: ESPN+