Score: Napoli 2 A.S Roma 0FT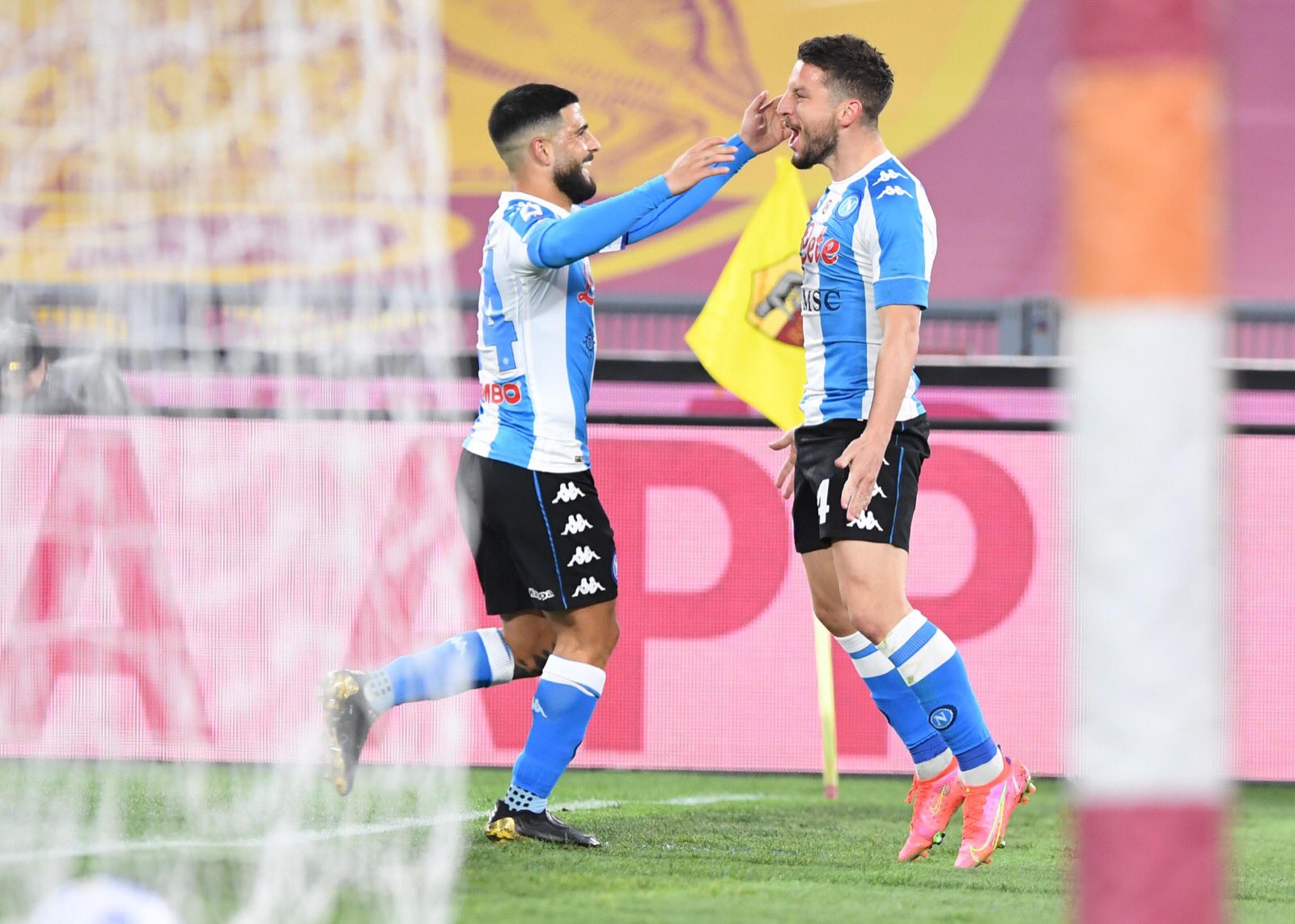 Following a hugely disappointing loss to Parma in the league and it getting through Shakhtar in the Europa League, Roma would prepare for their biggest match of the season. Roma has done next to nothing against the top six sides an Italian football. This will be an opportunity for Roma to test themselves against Napoli. In the first meeting at the Stadio Armando Maradona, they ripped rum a part in a 4-0 victory with many of the goals coming in the last 25 minutes of the game. Roma has rebounded since then, and until quite recently, we're in really good form. Both of these teams have been somewhat inconsistent; the difference is Gattuso and Napoli have been able to pick up points in the big game in which Roma has faltered. This game turned out not to be any different. There was significant back and forth between Napoli and Roma in the first half, but eventually, Napoli would find a way to break through dries. Mertens scored a crazy freak kick parley on the goalkeeper's fault and the Roma defense, but a great goal nonetheless Napoli would take a 1-0 lead. It would be not long until they double as Napoli got on the brake and dries Mertens connected on a header scoring his second of the game leading Napoli to a 2-0 lead after the first half. Despite some opportunities in the second half, there was no turning it around. Like I have mentioned, every game since he has been missing, Jordan veretout absence has ultimately killed the Romans season. They lose yet another big game as Paulo Fonseca, despite all the good he has done this season, could be on his way out if things do not continue. Napoli separates themselves from 5th Place Champions League football in the air now between just Napoli and Atalanta.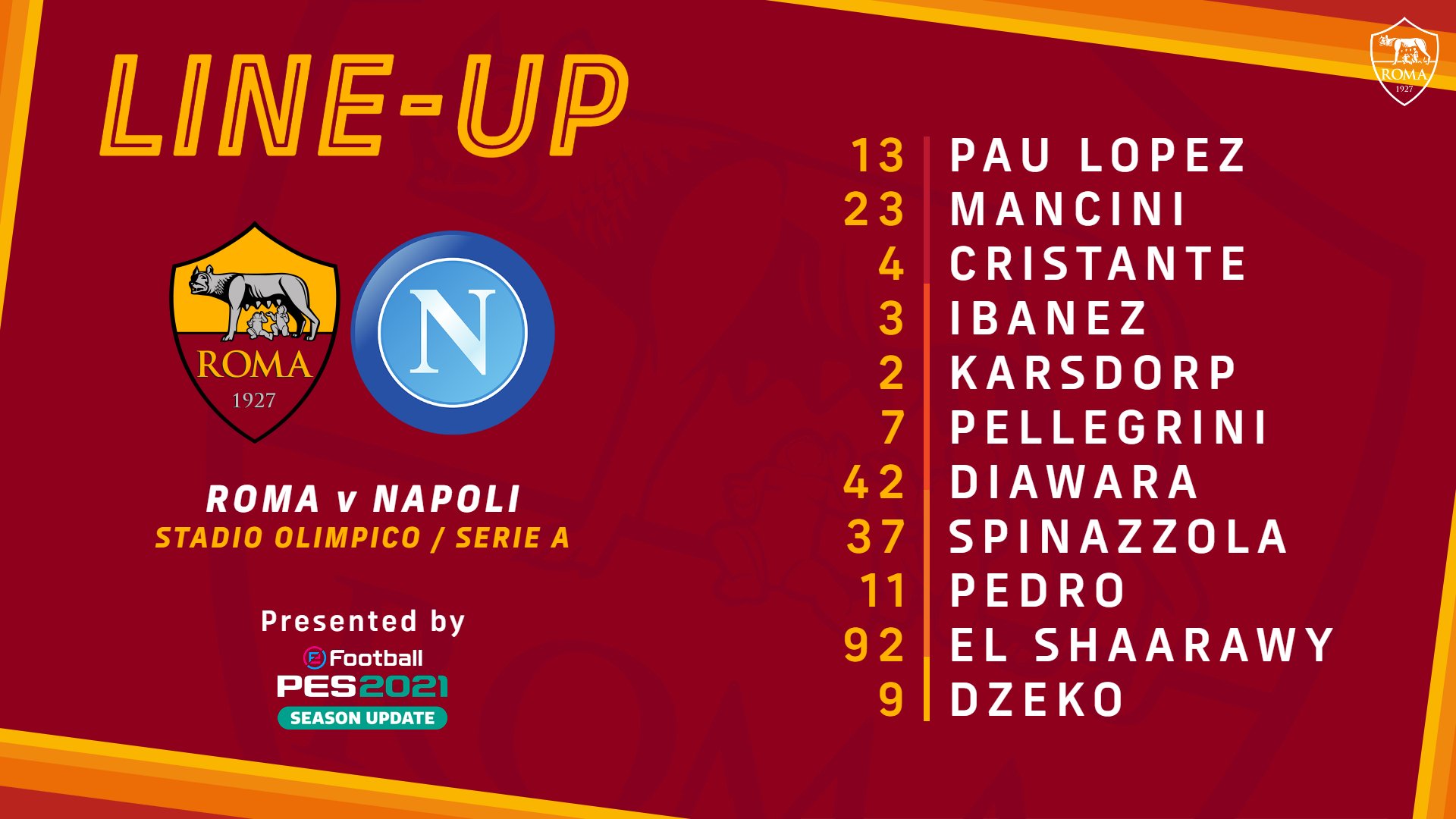 Roma would operate out of there but usual 3421 formation. In goal as always would be Paul Lopez. The three center-backs will be made up of Gianluca Mancini on the left, Rodger Ibanez on the right, and Bryan cristante in the middle. The wing-backs would consist of Leo spinazzola as left wing-back and Rick karsdorp as right-wing back. The defensive Midfield Duo would be Lorenzo Pellegrini alongside Diawara. On the left-wing would be stepping; after all, we been on the right-wing would be Pedro Rodriguez, then upfront as the main Striker getting a return to the starting lineup would be edin Dzeko.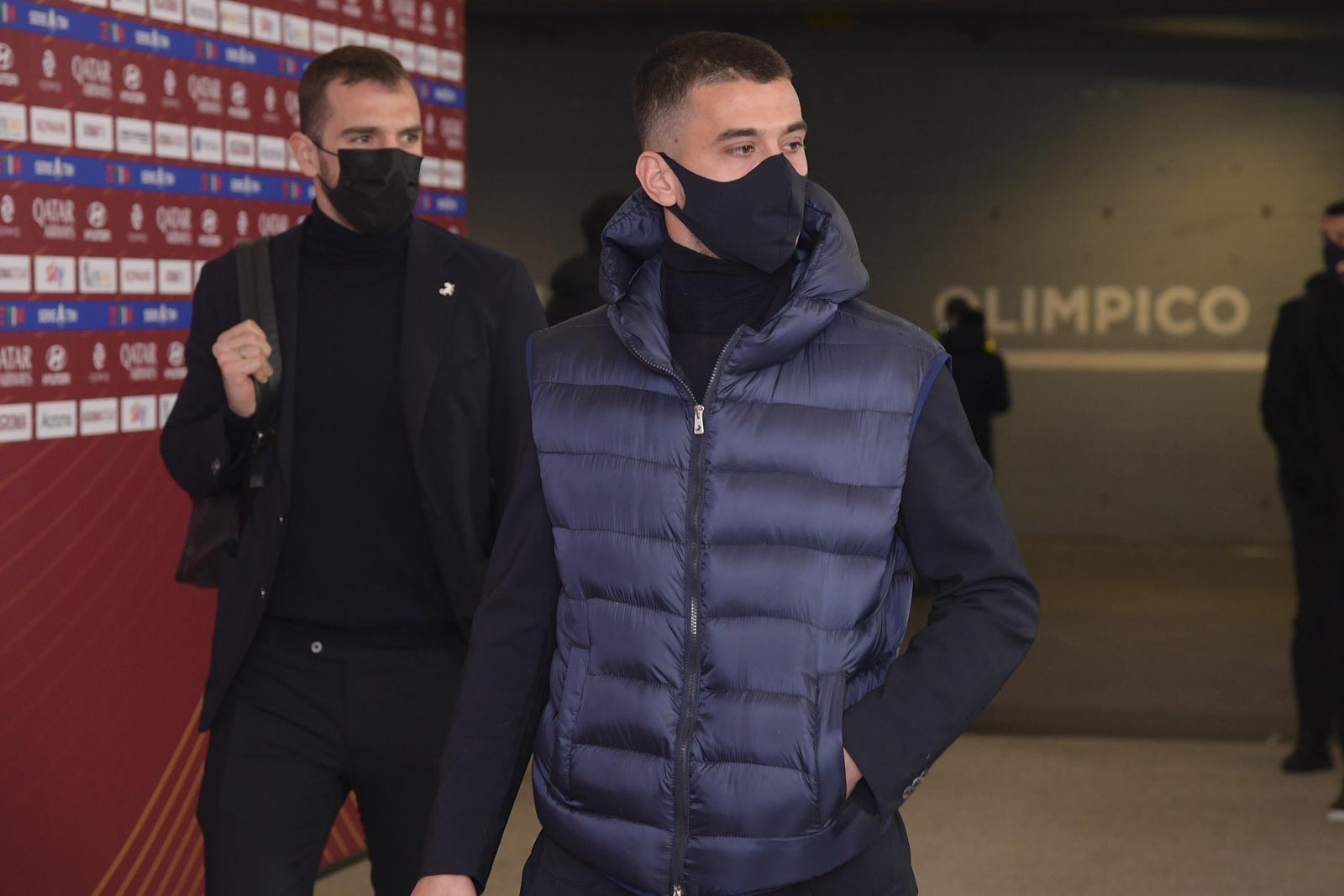 After preparations and prediction for match the underway at the Stadio Olimpico in Rome for the Derby Del Sol between Napoli and Roma, just five minutes into the game Lorenzo insigne came close, but he hooked his strike to the left. Roma tried to respond with edin Dzeko, who saw his strike safe near the 20th minute. It was somewhat back and forth with not that many chances being exchanged. Piotr Zielinski missed to the right, and then Lorenzo Pellegrini tried to connect off a header but was off Target. In the 27th minute, Napoli ultimately broke through. A wicked free-kick buy dries Mertens gave Napoli a 1-0 lead, then less than 10 minutes later, Matteo Politano gave it dries Mertens an open header on a counter-attack as Napoli took a 2-0 lead.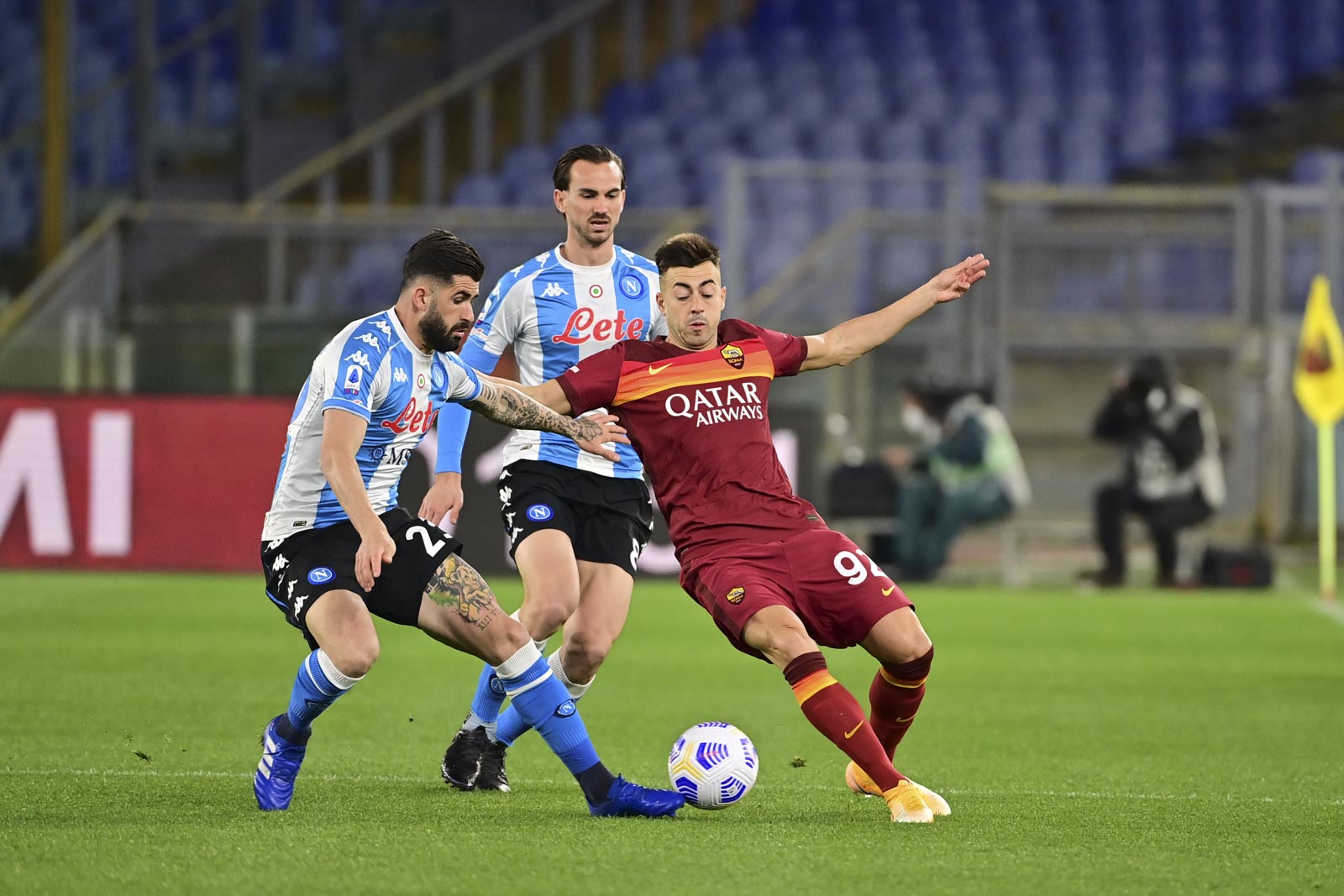 Yet again, Roma was selling themselves short in a big game. Lorenzo Pellegrini attempted to give Roma some life in the second half in the opening minute. Lorenzo Pellegrini put his head through a Leo spinazzola cross what was followed by a mess from edin Dzeko. Clearly, we're not going to come back, but they are; Roma just wanted to minimize the deficit. Roma was second-best the majority of the game despite having some chances. Lorenzo insigne a was denied by Lopez, who attempted to put the game away once and for all. A few minutes later, Lorenzo Pellegrini gave Roma perhaps the game's best chance when he hit the post following a strike from outside. Roma brought in bojar mayoral and Carlos Perez and Gonzalo Villar; the changes may have come a little too late, though. The next stretch did not orchestrate many different chances for both teams; with 12 minutes ago, Carles Perez tried to give Roma some life with a deep hit outside the box, but it wasn't even close. The game's sediment did not change Roma's mentality, and the fight wasn't there following getting into the hole that they put themselves into. Napoli ultimately held on to a 2-0 lead as Roma dropped yet another big game with everything on the line; they shrunk Paulo Fonseca; it was surely on the hot seat now. Roma Champions League dream is officially over; it has become Champions League or bust.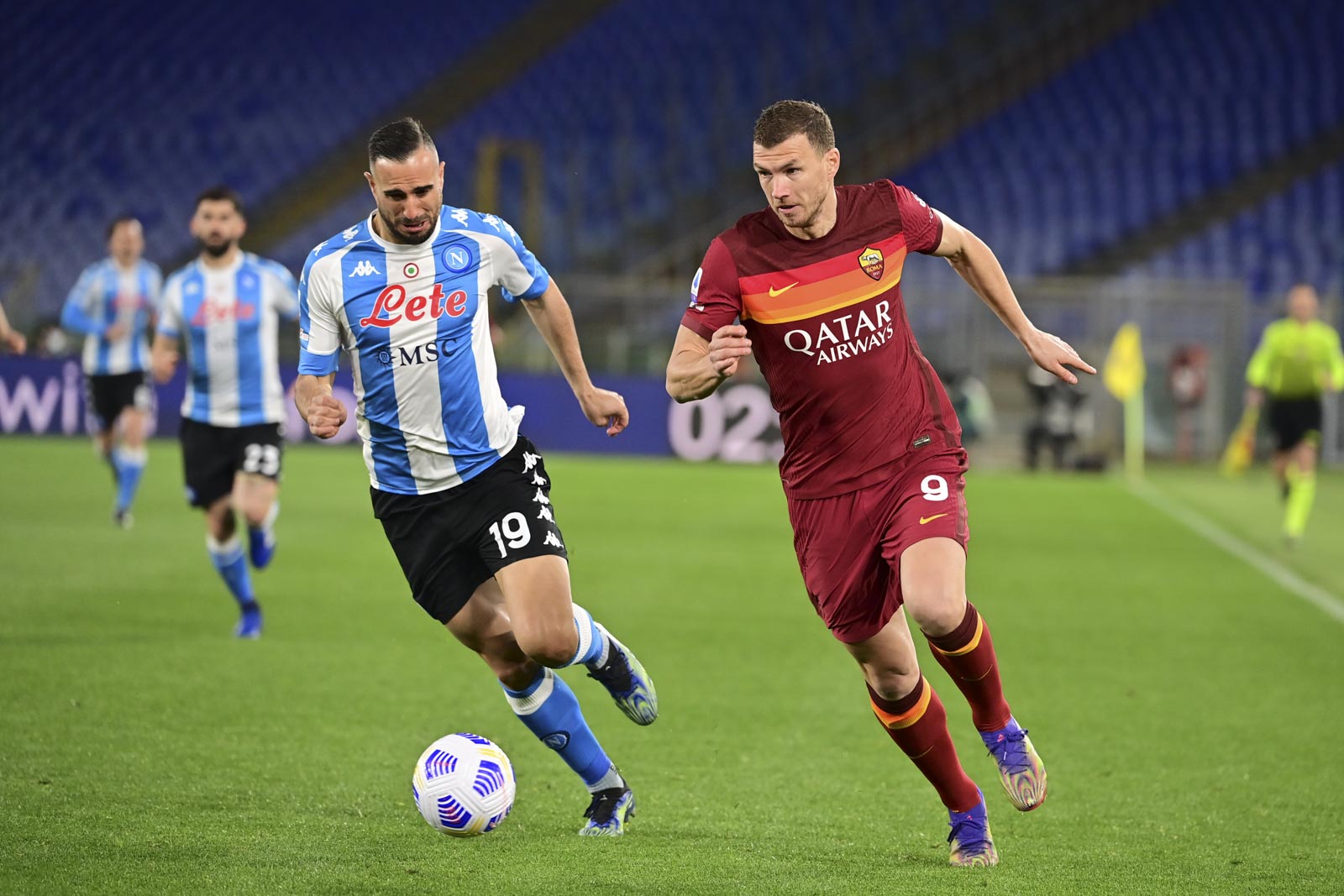 There's not much to say about this because we've been having this conversation all year long. His campaign Roma has done everything they were supposed to do against the small teams. They have barely dropped any points against any one of the top six. They have overachieved this season but still may end up finishing in the same spot they did last season. As a romanista, I defended Paulo Fonseca all season; he has done an outstanding job with this team and has the potential to be a world-class manager but I'm just not sure it happens in the Eternal City. He's made it very difficult to defend him now they don't have one Victory against the top Six. Unless miraculously Roma beats Lazio Atlanta and this team isn't making the champions league, Paulo Fonseca may not be a part of Roma next season. It's hard for me to imagine the max Allegri would be interested in this job, but Roma has to go all-in for the former Juventus and AC Milan coach. We can't blame this entire situation on Paola Fonseca, but frankly, he has not been good enough. Doesn't make enough adjustments in these games, and mentally, Roma collapse in games like this. Roma is without their best player, Jordan veretout, and are without Hendrik Mkhitaryan; that's never easy; it is almost highlighted how important that those two are. However, even with all that, it makes things very difficult to defend what they have done in these big games regularly. I could break down this game and everything that went wrong, but it's just the same old story that I have repeated multiple times. Roma can't win the big games, and ultimately that is going to cost Paulo Fonseca his job. Napoli was the better team, and we're deserving winners it is Europa League or bust now and considering they drew Ajax, that is going to be difficult in itself; nothing else can really be said now.