Roma's Oxygen Runs out in Champions League Race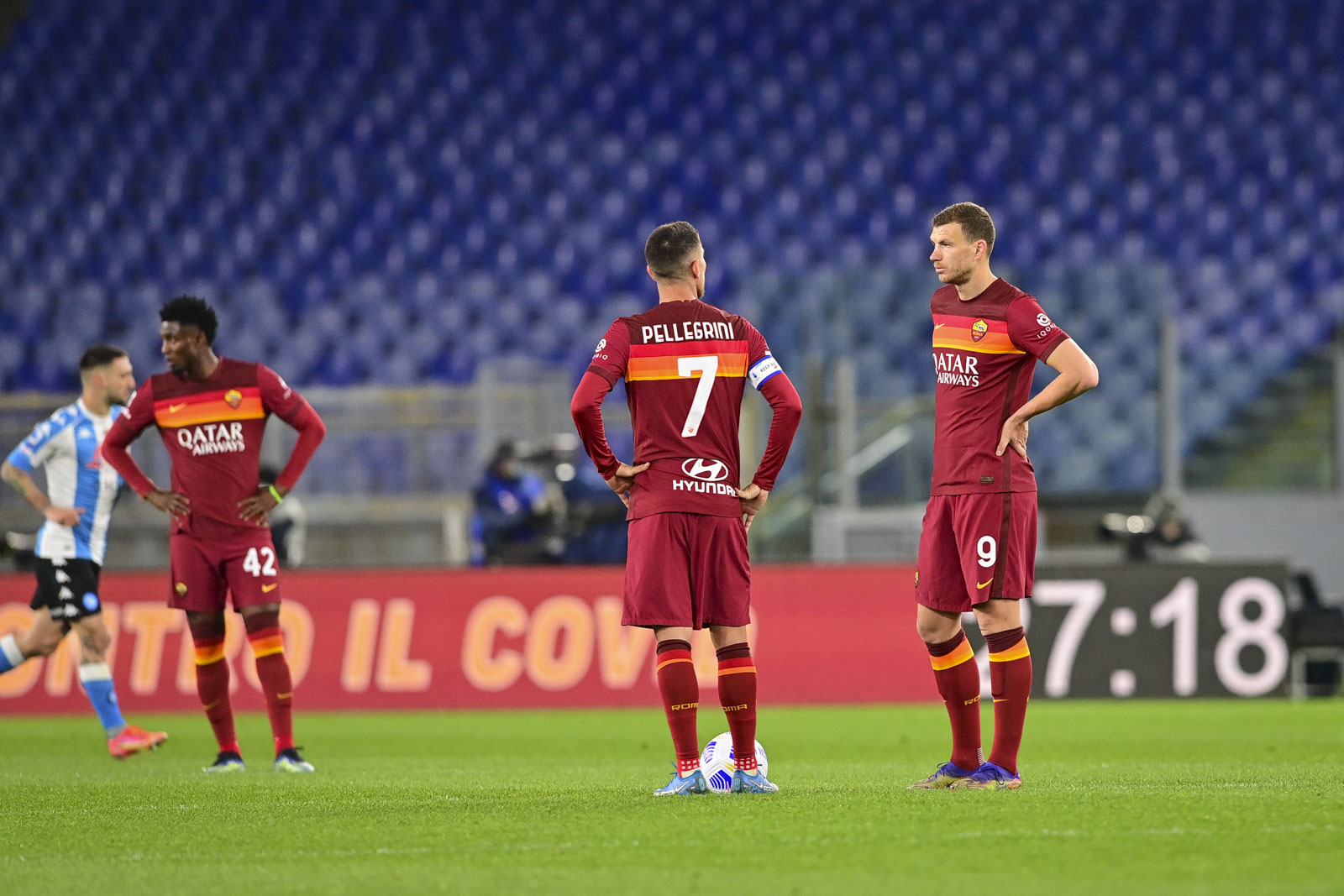 While Napoli saw their season be giving us some life, Roma saw all the oxygen drain out of theirs. Roma is no longer apart of the Champions League race. It has been such a frustrating feeling over the last couple of weeks. Roma was as high as third place this season and all a sudden have crashed out. Their Europa League campaign is the only thing left for Roma to hang their hat on. The frustration of all of this has really cut deep inside this Roma team. Roma is to blame for this, but at the same time, they have been missing their best player for the last 5 games, and Roma, one of the best counter-attacking teams in the league, could not function in the same way. Jordan veretout is Roma's bass player and is the glue to the counter-attack without can this team frankly just isn't the same. We can't blame injuries on the entire thing though all moving Parts take some blame. Roma struggling against the top six really truly killed the season. 27 points available against the top six Roma have managed three points. A draw to Inter Milan, a Draw to AC Milan, and a draw to Juventus. Outside of that, they've lost every single game. This has truly been their downfall this season, and it's unclear why that is the case. When they have gone down in games like these, they have lost that fight and that willingness to pull themselves back from my mental standpoint. Roma does not have one of the more talented teams in the league, but they certainly have enough players to pull the thing off. Ultimately losing to Napoli yesterday more or less stop Roma from being kicked out of the Champions League race. Napoli was the better team and got the job done ultimately. We never really saw a Roma in this game in a big way. Some of Roma's best players have continuously underperformed, and matches like this something that needs to change in the coming weeks. There could be many changes being made after this season because Roma was in a very different gray area they were right there with everyone and then because of their form against the bigger teams they have ultimately. Napoli and Atlanta are now the ones truly battling for Champions League football. Roma could drop all the way down to 7th place, and they don't try to get that momentum. Rolling must do whatever they can to at least keep themselves into Europa League going into next season. Considering how the year started, it's been one disappointment after another since January. The only thing you can really say is Roma is picking up points against a team they usually would struggle against but not winning the big games frequently enough. Has it been their alternate failure? Europa League or bust now must put all their eggs in that basket because giving Champions League in the league is no longer a possible situation. Roma has drawn Ajax, the best team left in the competition, and they are going to give them a hell of a problem if they miraculously got through them; they would have to probably play Manchester United if Roma can dig deep over their next four games in the Europa League they can make the final and make something out of the Season even though that seems extremely unlikely. Roma must hold on to some say that they can justify their season with something. The straight truth of the matter is Jordan's injury collapsed Roma season.
Napoli Closing in on Champions League spot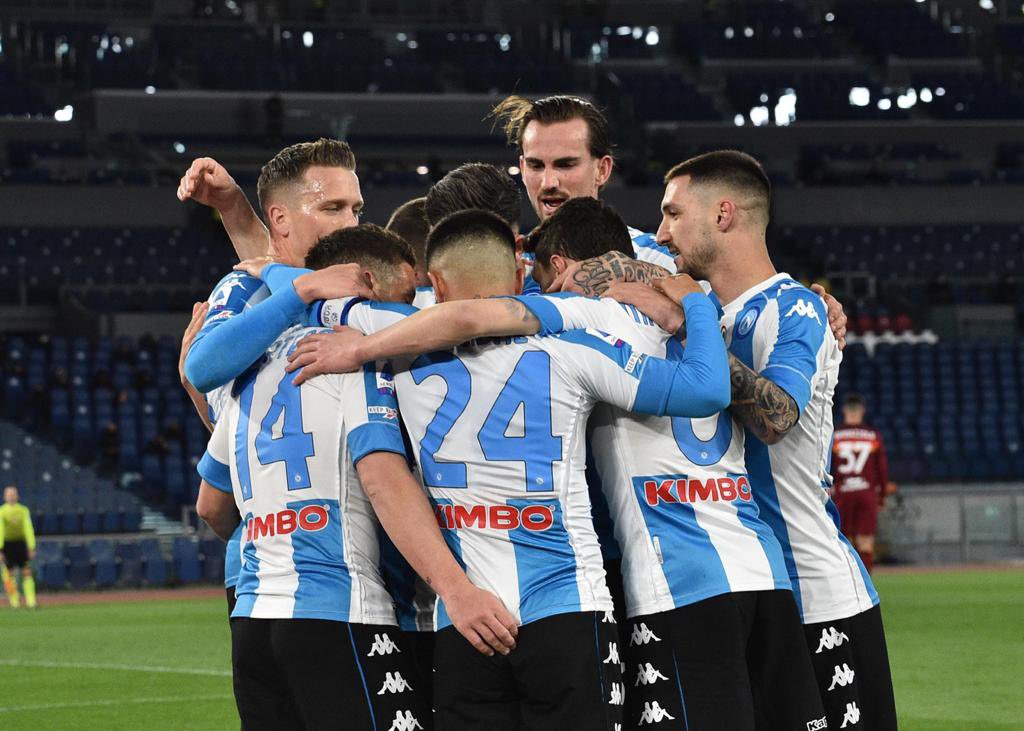 Napoli put together yet another impressive performance against another big team. Napoli, over the last two games, has beaten AC Milan and Roma back-to-back. Napoli is just driving this momentum, and it may end in the Champions League. There is a bit of back-and-forth between Napoli and Atalanta for that final spot. Napoli, at this point, probably has the advantage. They have a game in hand against Juventus, which gives them and prevents them an opportunity to finish in the Champions League this season. There's been a lot of heat surrounding Gattuso, but Napoli may want to reconsider moving forward at the end of the season. In a year and a half, he has won the Copa Italia and continuously plays well in the big games. Napoli has beaten Juventus, Roma, Milan, Atalanta, and Lazio this season. They are, to a certain extent of polar opposite Aroma; they have picked up almost the majority of points against the top of the league. However, they have lost two teams like Spezia, Benevento, Genoa, and more. Napoli is the biggest challenge ahead of trying to get back into the champions league has been beating the teams in the mid-table or the lower end of the table; the big team has not given many problems other than Inter Milan, who buy all extension will likely win the league title. Beating Roma last night after two back-to-back victories gives Napoli an excellent chance of getting back into the elite European competition. I do think it will be a battle between Atlanta and Napoli. I give Atalanta a slight Advantage just because, other than their European Adventure, they have been very consistent and believe and are in great form. It's unclear what will happen throughout the next 10 games, but Napoli has been given some life in the Champions League race that otherwise was not there.
Not ALL on him but Fonseca OUT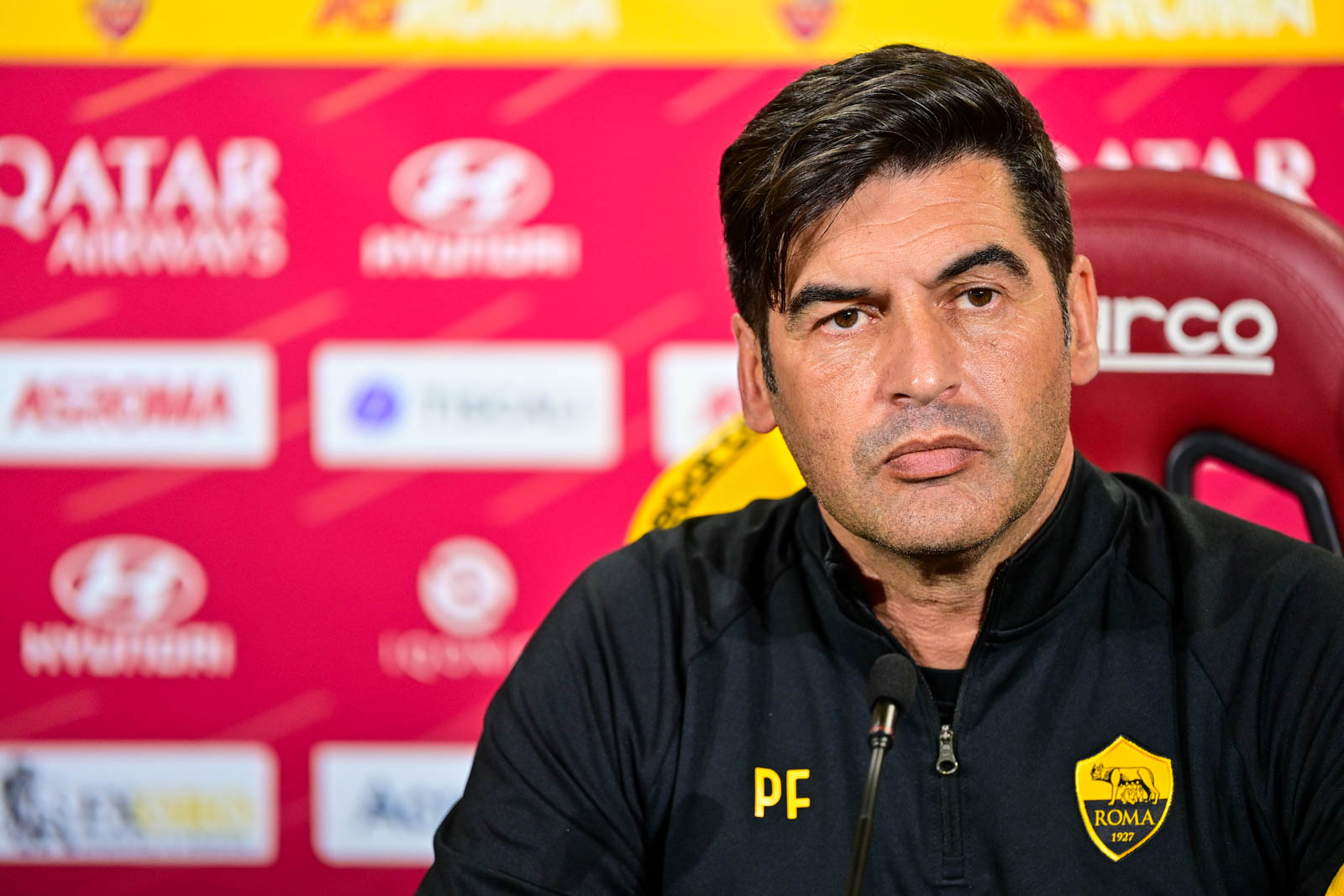 Roma will have some significant decisions that will have to be made in the summer. There are going to be extremely uncomfortable But ultimately probably decisions that will need to be made. Considering the team, Paulo Fonseca was provided with, he has overachieved to a certain extent, and he did a really outstanding job so far this season even last season when it looked like Roma were not going to be finishing in Europe at all how the Fonseca saved them and ultimately got them back into the Europa League and has Roma four games away from our Europa League final. In fairness to Paulo Fonseca, his team in the Europa League is much more difficult to play against, and he's been able to Institute his identity. Over the last two years, Roma has been one of the attacking masterminds of Italian football, and his teams are extraordinary really entertaining to watch, and he has had a great deal of success. Just because Roma ultimately may have to make this decision at the end of the season doesn't mean he hasn't done a good job. If he manages to win the Europa League, maybe things changed slightly, but the ownership working on a project to bring rolling back to the top may not have the patience. The Friedkin didnt hire Paulo Fonseca that was under old ownership. With the new owners, they want to make a statement, and it seems very unlikely that Paulo Fonseca will return. It may be a slight harsh he has done a really prominent job this season; he has completely overachieved a team that at one point was in third place. He has done what has been asked of him, but he has failed in the big games, which will likely lead to his sacking. Paulo Fonseca has all this philosophy and mentality to become a world-class coach, but unfortunately, I don't believe he will become that in the Eternal City. I have been defending him all season, but after another big game failure and falling flat against teams like Benevento and Parma, he has become indefensible. Paulo Fonseca after the season will be sacked, and I believe he will get a job that will give him the platform opportunity to become something exceptional but considering the project that Roma has on their minds and the failure of his team in the big game, in the end, is going to cost him. He struggled in the big games his last two seasons in Rome and unfortunately based on the way it season is heading, he will likely not be a part of next season. I think it's a tough decision to make and harsh but ultimately the right decision. The Friedkin's have identified Julian nagelsmann for next season; it will be extremely difficult to pull off. I question why nagelsmann would even remotely consider Roma, given the situation they are in. The most likely possibility will be the higher discussed all season, and that is Max Allegri. He was previously interested in the job in the past, and even though I'll Roma are not in the Champions League next season Max Allegri could do something extraordinary with that team considering his pedigree and what he has done at the top level. Paulo Fonseca has done some really nice things under other circumstances probably could hang on to his job, but it's becoming difficult to defend him. He has not beaten a Lazio once in his tenure and has lost most of his big games. last night he waited far too long to make those changes even though it would be somewhat difficult for Roma to come back in that game anyway, he did not make the right adjustments and has made some questionable decisions over the last month. When Jordan veretout was injured, he did not have a plan B, and ultimately driving Lorenzo Pellegrini into the defensive Midfield again was the wrong choice. Lorenzo Pellegrini has thrived in a very attacking sense playing underneath the striker; that is where he has been the best the season in the defensive Midfield he has not done well enough to justify him being the regular there. Pedro Rodriguez and Stephan El Shaarawy are both in bad form, and even with the injuries he had yesterday, Lorenzo Pellegrini should have started on the wing. Gonzalo Villar has shown incredible things this season and this would have been the opportunity for him to start regularly in that position next to Diawara; on top of that, bojar mayoral nearly scored a hat-trick in his last game. He was left on the bench even though, as in Dzeko has had moments in games like these since the bus stop in January; he has not played regularly in the league; he's not in As Good form as bojar mayoral. Yet, the Spanish Striker was benched for edin Dzeko. The Bosnian is one of the greatest players Roma has ever had; he is a club Legend, and despite how this story ends with him he will always be adored by the fans in Rome, at least a large majority of them. He decided based on reputation instead of doing the logical thing and playing his Striker, who is in the best form. I have back to Paulo Fonseca almost the entire season. Still, there's, point now Roman needs to be doing better, especially in the big games, and the fact that he's lost yet another one with still a couple more on the schedule I just don't have faith Paulo Fonseca can get Roma points against the top six. He is capable of winning Roma the Europa League. Hopefully, he's able to do that to have a happy ending to his short tenure, but as I said can't really defend this anymore it's Fonseca out now Roma must move forward with somebody else at the end of the season despite the good things he has done Roma just need a change there's not anyone that's early to blame. Still, Roma's form against the big games is unacceptable, so unless this drastically changed, Roma has no move on. This could change depending on what happens, but certain stands moving on seem like the right thing to do.