Score: A.S Roma 2 Sassuolo 2FT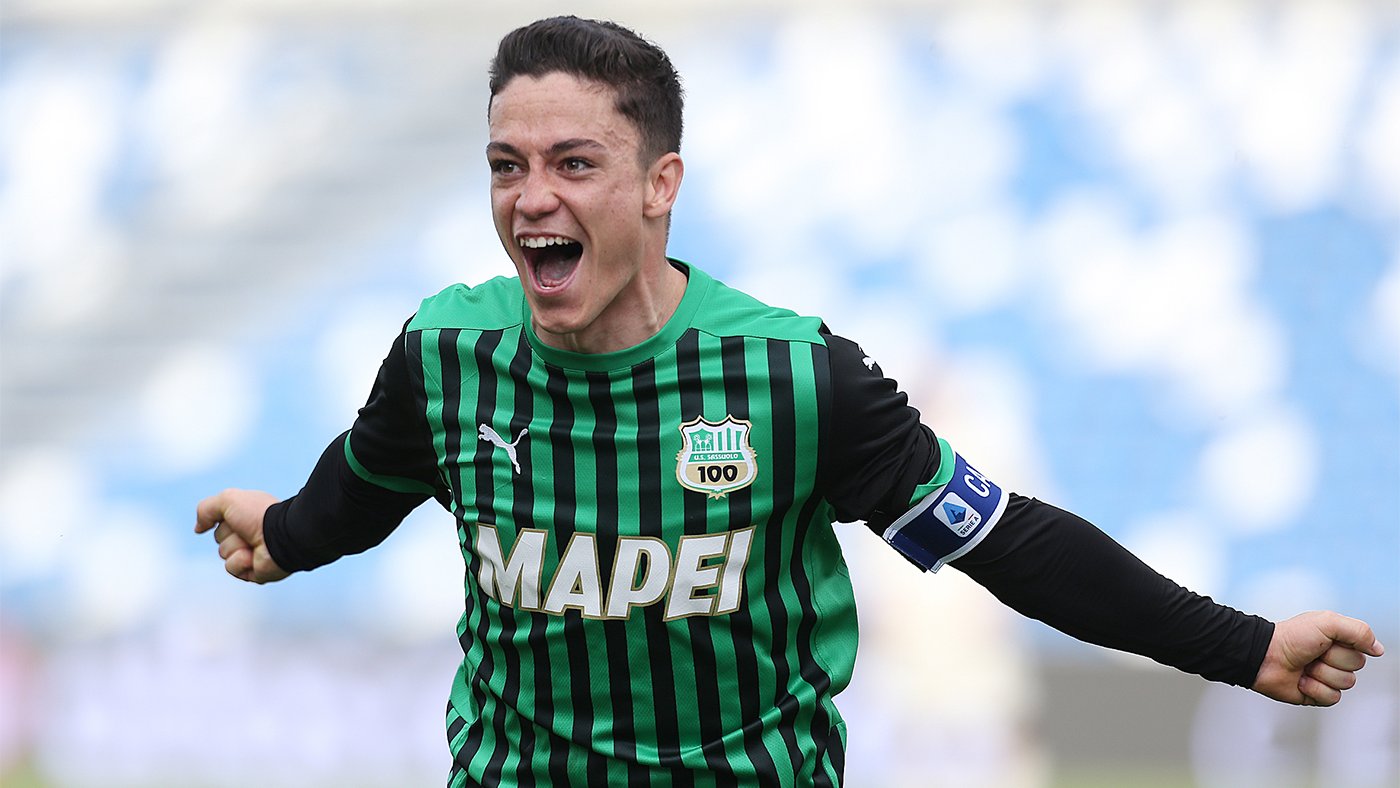 Roma went into the international break, having lost two games in a row. Roma has not played well lately and needed some sort of the energy to get themselves back in the frame of things. They would be facing off against sassuolo for the second time this season. It was a 0-0 draw in the first meeting; both teams were looking to improve on that and maybe finding a way to collect the points. Both teams were plagued with injury issues Manuel Locatelli Berardi and Francesca Caputo all out for sassuolo. Roma had some significant absentees as well, but this was an opportunity for Roma to take advantage of the lack of options from the opposition. However, Roma is just as inconsistent as anyone right now. They're not playing with confidence or momentum in any way, and the skid only continued. Sassuolo was the better team; there's no question about it. However, Roma had their opportunities in this game. Despite not having much of the ball or creating much of anything, Roma did get a penalty Midway through the first half Lorenzo Pellegrini converted as Roma held a 1-0 lead. However, sassuolo got back into it immediately in the second half. Traore chested ball found the back of the net to find an equalizer. Things became more complicated for Roma, but Roma found a second goal through Bruno Peres that finished off an attack to put Roma in a 2-1 lead. They were on the verge of collecting the points. Still, with less than 10 minutes to go, sassuolo dramatically scored a late equalizer, indeed disappointing for Roma but based on my way, the game with going not surprising at all. Jordan veretout did return in the second half as Roma has their best player back in the team. Still, Roma could not muster another moment to try to put themselves back and front they let on two different occasions. Sassuolo still found a way back, disheartening but not surprising; the entire second half, there was just this Sort of hope that they could hold them off, but it never seemed like that was going to happen. Roma doesn't have any of the confidence that they had early in the season and are going through their worst stretch of this campaign; there's not anything to be said about this; the Champions League dream is over, and Europa League will be over very soon based on the way they're playing and how they perform their quarterfinal matchup against Ajax could be done before the second leg. Roma still has a lot of difficult matches on the schedule, and the fear is it's going to get worse before it gets better.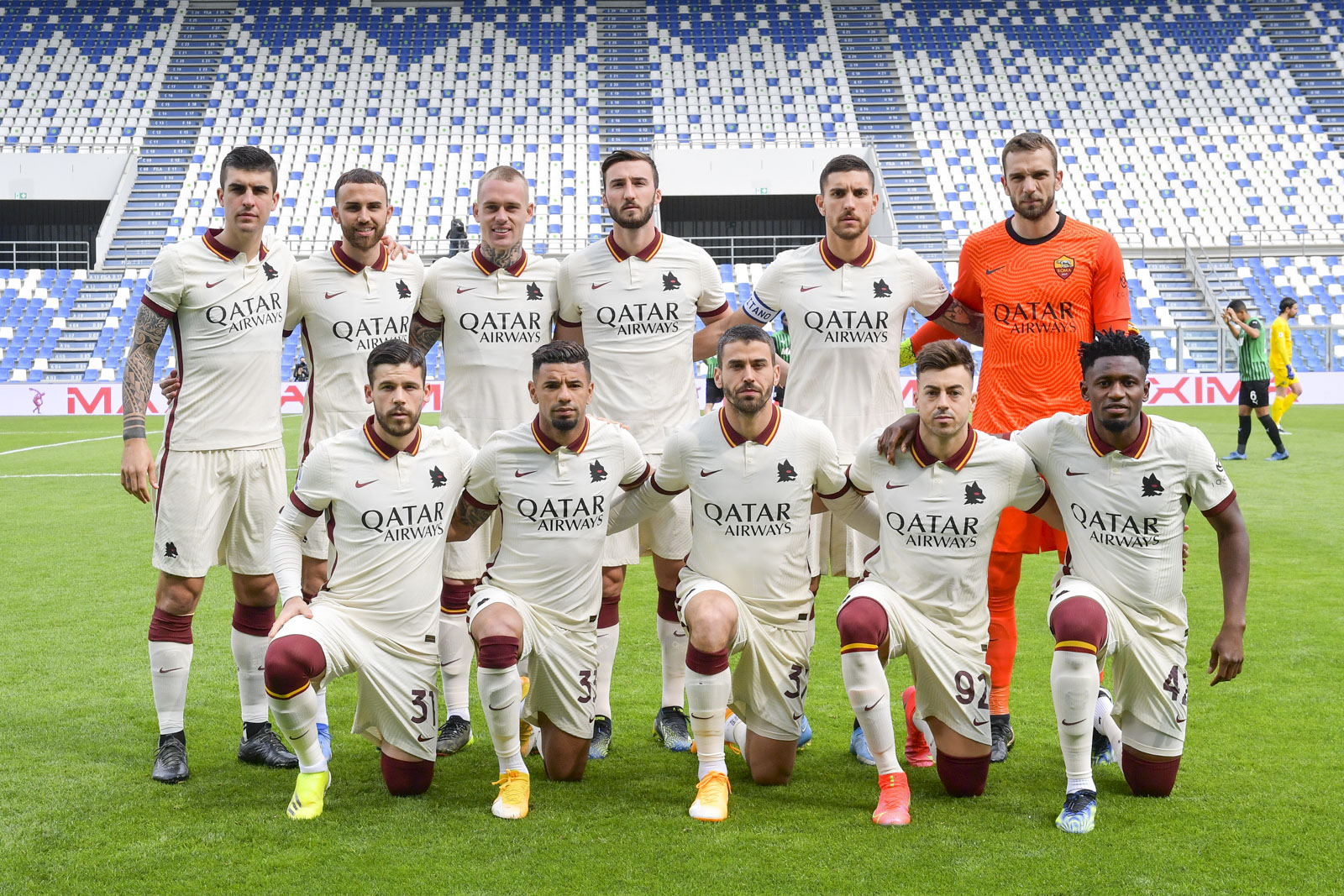 Roma would operate out of their typical 3421 formation. In goal as always would be the Spaniard Pau Lopez. In the back three, they would be some significant shake-up considering the suspensions and injuries that Roma has right now. The three center-backs would consist of Rick karsdorp on the left, Gianluca Mancini on the right, and Bryan cristante centrally. The wing-backs would be Leo spinazzola as the left wing-back, then on the opposite side on the right would be Bruno Peres. The defensive Midfield Duo would be Lorenzo Pellegrini dropping back into that area with Diawara alongside him. On the left-wing would be Stephan El Shaarawy on the opposite side. On the right-wing would be Carles Perez. Upfront as Roma Central Striker would be bojar mayoral.
After preparations and predictions, the match was just about to get underway as Roma attempted to snap their losing streak away from home at the mack by Stadium. Roma had very little of the ball in the opening parts of the first half. It was the one thing that they really needed to do they needed to try to dictate the game, and that was going to be incredibly difficult with minor possession. Just minutes into the game flip Duricic attempted to strike from the side of the box but was dealt with by the goalkeeper. Sassuolo continued to start hot as Jermaine Boga had his strike blocked before Traore saw his strike hook to the left. They looked like they were in control; they were significantly the better team, especially in the game's early parts. Maxine Lopez nearly gave them the lead in when his Strike from a close-range hit off the post. Roma was, to a certain extent, put on the back foot, finding it challenging to find the Rhythm in the game. About a minute later, Carles Perez attempted to give Roma some sense as the Spaniard saw a well-hit curler saved by the goalkeeper. Sassuolo continues to look like the team in control; it wasn't just that they had a possession Advantage; it was a massive Advantage; however, the luck of the draw was about to land in Roma's lap. Carles Perez cuts inside the Box in the 24th minute and is taken down; the referee doesn't hesitate as the penalty is given to Roma. Roma Captain Lorenzo Pellegrini places the ball on the spot as he proceeded to convert, sending the ball into the roof of the net; as Roma took a 1-0 lead, it would be Lorenzo Pellegrini fifth goal of the season. Roma suddenly finds themselves in the lead; whether or not they deserve to be in the lead is debatable. Roma got themselves a goal to try to grab a little momentum. Roma started to play much better shortly after Lorenzo Pellegrini attempted to test the keeper sending a bomb outside the box, but the goalkeeper made the diving save. Raspadori hit back with a well-hit strike from the side of the box dealt with by Pau Lopez. In the final chance of the first half Lorenzo Pellegrini came close but missed from Deep. after 45 minutes, Lorenzo Pellegrini penalty split the difference as Roma had a 1-0 lead after 45 minutes they had not been playing particularly well. Still, they were starting to play much more precisely late in the first half; the Hope was they could take that momentum and push forward in hopes of collecting maximum points, but Roma was only halfway there.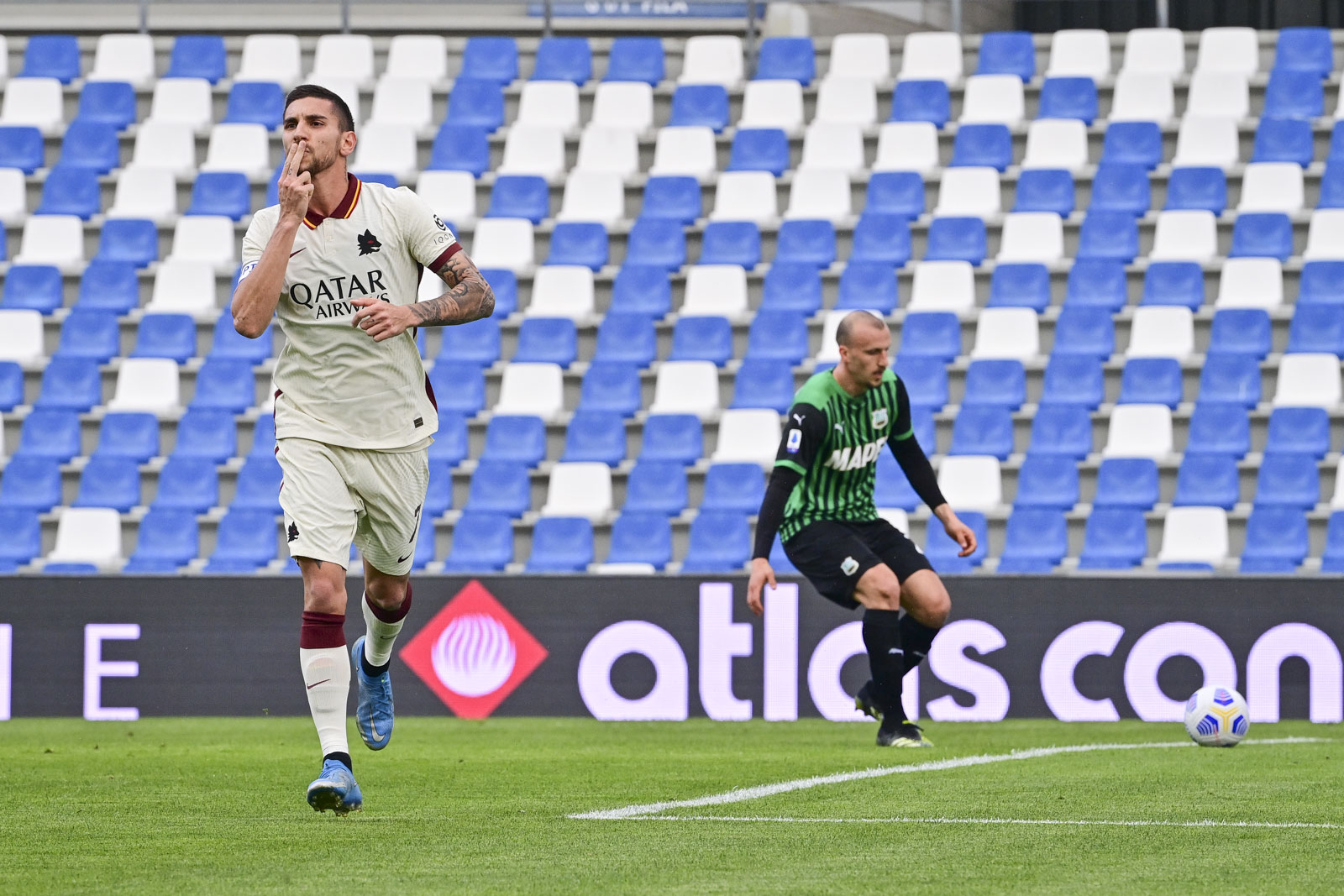 It wasn't necessarily a tremendous first half from Roma; it was pretty average, to be honest, but luckily they got the penalty and were able to secure the goal. It was going to take a lot in the second half for Roma to finish the job they needed to be focused on if this was going to occur. Sassuolo seemed ambitious in the early part of the second half. They probably believe that they did not deserve to be down and were going to show what they are capable of. Giacomo Raspadori was denied from close range minutes into the second half. A few minutes later, Jermaine Boga was within range with a deep strike that ended up being supplied with too much power. They continue to push and push until eventually the game was leveled; coming off a corner, Traore chested the ball at the far post into the back of the net to equalize. Roma, we're not playing well. They didn't have much of the ball, and now they saw the hosts get back into the game. This did not look good on Roma's behalf; they needed to construct something quickly to get their momentum back. Shortly after the goal, Stephan El Shaarawy came really close, putting his foot through a Diawara through ball, but the goalkeeper managed to make the save. Stephan El Shaarawy is taking a little bit of time to get back into the swing of things so far; since he's been at the club, it has been slightly underwhelming. Roma seems to be gathering itself back in a profitable position. They started to feel that momentum again they were chances from both Lorenzo Pellegrini and Stephan El Shaarawy that tested the opposition especially when they got forward. Roma didn't not counter-attack a lot but they found the space to eventually good that goal they were looking for in the 69th minute of all people Bruno Peres found the space and converted in the back of the net after some attempted attacks by Roma Inside the Box. Roma took a 2-1 lead in hopes of at least holding on to get to the end of the game. Not long after the goal Roma went to the bench bringing on Jordan veretout Roma's best player who has now returned from injury. It became somewhat of a battle late on in the match some changes made by both teams no one seemed to get the upper hand and roma did seem like they were in Prime position to collect all three points. very limited chances late in the game as Roma made another change bringing on edin dzeko to try to put the game away once and for all. However Sassuolo had relentlessness to fight back and unsurprisingly they found the equaliser in the 85th minute Giacomo Raspadori got inside the Box and finished the attack as Sassuolo got their equalizer. Roma try to find one more moment in hopes of securing all three points but ultimately there wasn't enough time left to find a winner as Roma has to settle for a 2-2 draw a very average performance against A Sassuolo team that seemed like the better team throughout. It's a Lost season now as Roma are without a victory in there last three games as misery continues.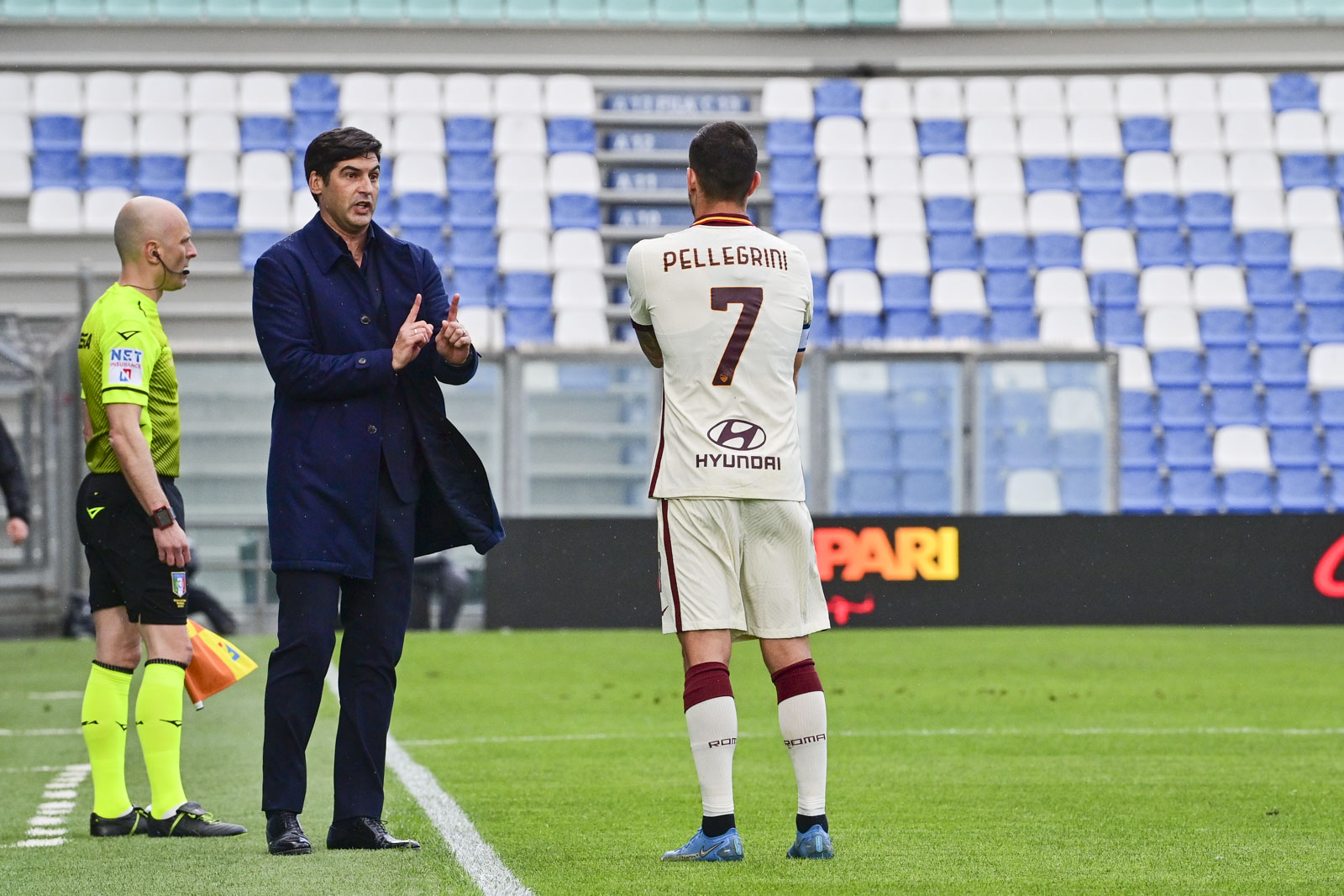 There's not much to be said about this. It wasn't an encouraging performance despite leading on two different occasions it was very average from Roma and honestly it didn't even seem unexpected when this ended up as a draw. Roma may not have their full teams and are dealing with some injury issues it never felt like Roma were going to close the deal when they led at the end of the first half and Midway through the second half. This team is not playing with any confidence or momentum whatsoever and still have Europa League football to worry about. This was unenthusiastic no real positive outlooks to take from this game at all. Roma season is basically over Roma still have to finish off the season but there's not a lot of excitement or encouragement to be taken whatsoever for the final eight games. Roma will finish either in 6 or 7 that's the reality. There's nothing that Roma learn from this game this is exactly the team that we thought they were. There was obviously excitement with how well they started the season and the fact they were there in Champions League races at least during the first half of the campaign since the second half of the Season Roma has done nothing special whatsoever and nothing to believe that they can achieve any of their minimal goals this season. Sassuolo came back on two different occasions and still managed to steal a point. They were short-handed without some of their best attackers. If Manuel locatelli Dominic Berardi and Francesca Caputo all played Roma would have lost this game as well. You can say whatever you want but Roma were fortunate this was a really pedestrian performance and there is not one positive thing that can be taken. This wasn't their worst performance they weren't necessarily bad but there was nothing about this game that was the slightest bit encouraging. What happened tonight was exactly what I expected this had draw written all over it. Roma certainly wasted an opportunity to achieve maximum points against a team that was missing the three best players for Roma just do not have the mental strength to carry that load and pressure this season it has had high moments but Roma are just not in a good place right now and it showed based on their performance.