Roma's Season Ends Thursday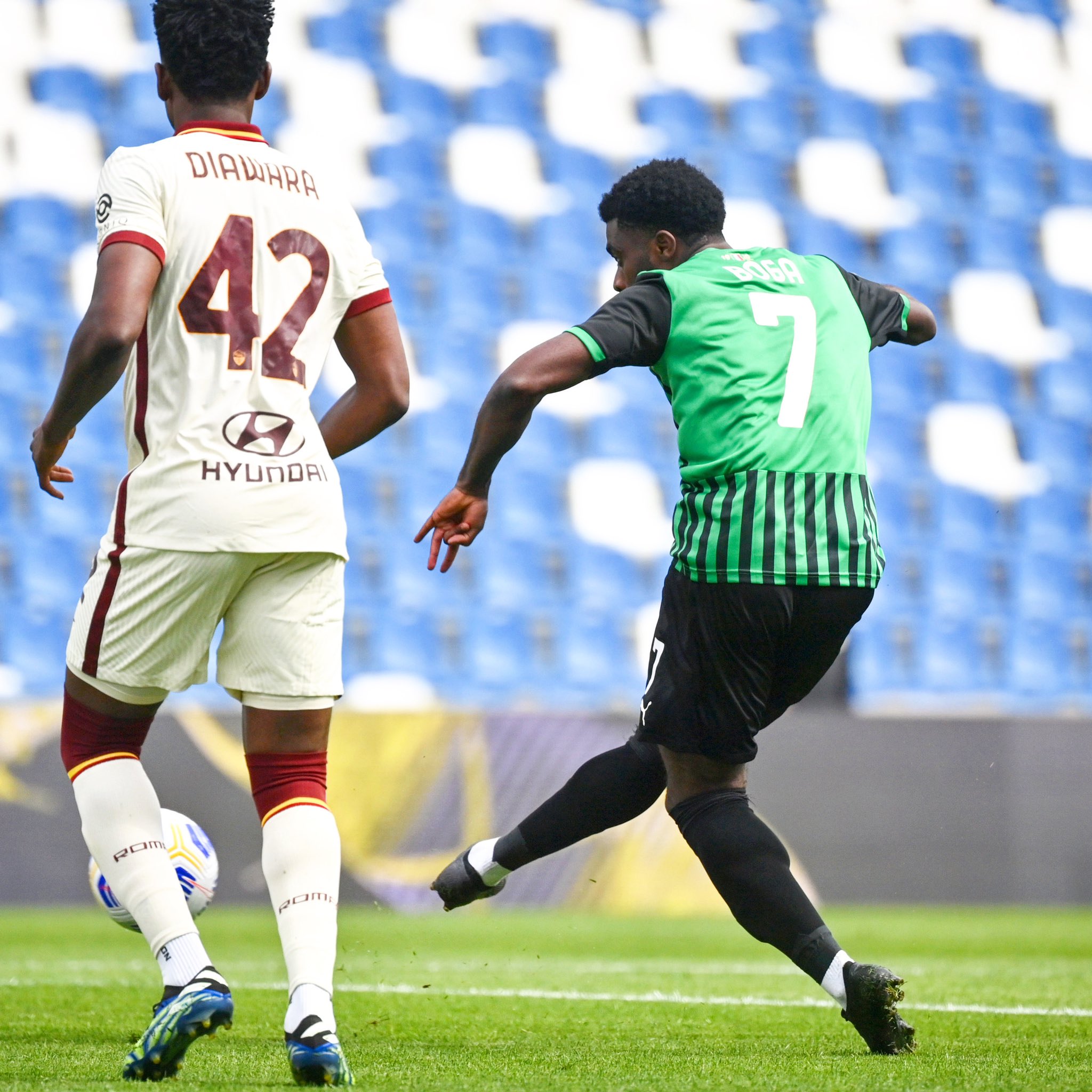 Roma came into the game yesterday, not in good form, and after the International break, the hope was they could get back in business. Roma Champions League hopes we're essentially slashed after losing to Napoli. But they were still superiority between Roma and Lazio still on the table. After the draw yesterday, I find it difficult to believe that Roma will even finish ahead of Lazio. I still think there's plenty to play for there, and it's still possible that they could finish the head; it would be bad luck if they finished behind their Rivals for another year. In a span of nine years, Lazio finish behind Roma every single year; last season was the first time in a decade in which they finished in front. Roma Led on two different occasions, but it didn't make a difference sassuolo found a way back and earned themselves a point. It wasn't even slightly surprising. Even after Roma took a 2-1 lead, I just didn't think they were going to pull it off. It wasn't an atrocious performance, but to a certain extent, it was very average. There wasn't much positivity to be taken from it, and I think at this point, Roma as a club is just incredibly frustrated with how things have gone during the second half of the season. They were in third place not that long ago, and now I probably won't even finish in the top five. This is a Europa League team, and that is clear now. Roma was without several key players, but so were sassuolo. They were shorthanded, and Roma could not take advantage of it. When they got the equalizer, it wasn't even a little bit surprising. Roma is not playing with confidence in any way whatsoever. Roma season in the league is essentially over, and even though they have a quarter-final in the Europa League on Thursday, it will be over after the first leg. Ajax is the very best team in the competition; they are tailor-made to rip apart a team like Roma. Roma has no chance of going through the season ends on Thursday, and all that's left to play for is trying to finish in front of Latvia; this season went from excellent to terrible very quickly. The Roma season doesn't have any water left. After Roma is ripped apart on Thursday, it won't be much to play, for this was a bad performance. Roma is playing without any confidence and really needs to find something to get themselves on the backtrack. Jordan veretout returned from injury as Roma have their best player, but unfortunately, given how the team is playing, I'm not sure it's enough to indeed turn the season around the season is more or less dead already.
Sassuolo can be the next Atalanta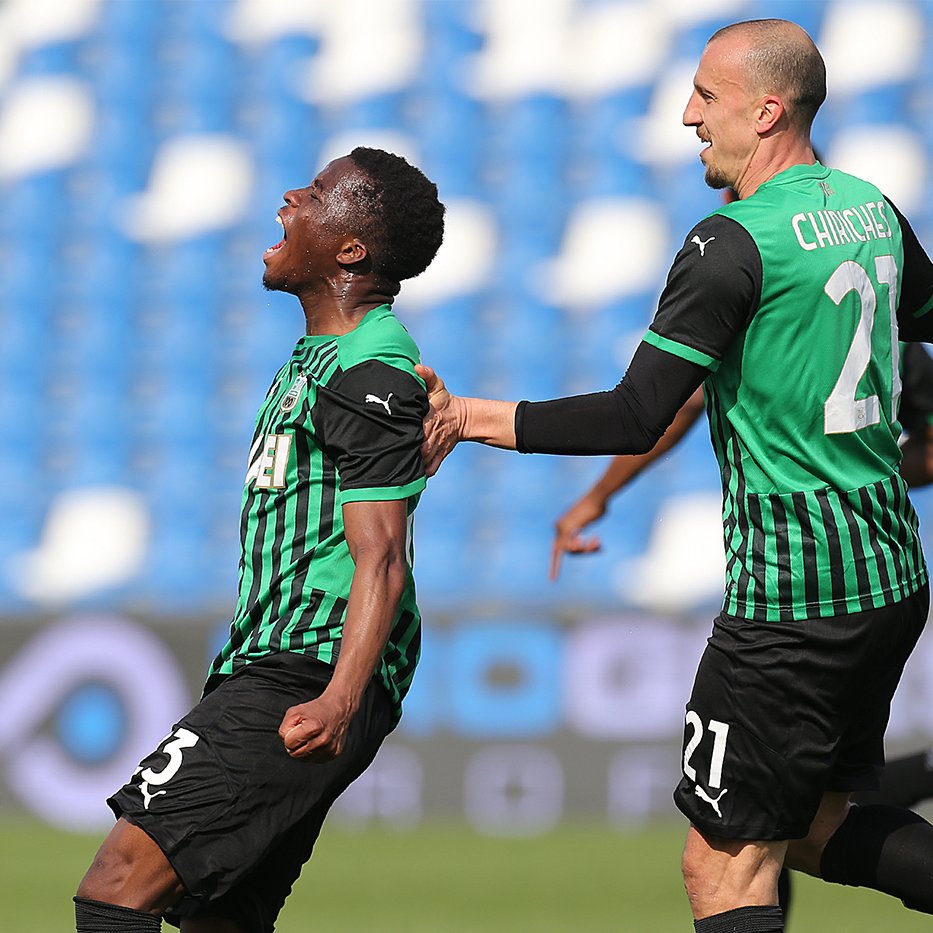 Sassuolo has been a surprise package this season. Even though they're not in European places yet and probably won't be, they have drastically overachieved The Limited expectations on them this season. This is a team capable of becoming the next Atalanta. Atalanta is at the very end of their magical run. They probably make the Champions League one more time, but they're probably done as a Champions League team after that. Usually, when teams like this fall apart, there's always another team that's waiting in line to surprise us all. The team we saw yesterday against Roma could very well be that. If they're able to hang on to Roberto De zerbi, they certainly have the capabilities of becoming one of these types of teams. Last night sassuolo was without Manuel Locatelli, one of the best defensive midfielders in the league, two of the best attackers, Berardi and Francesca Caputo, and still managed to get a point a well-balanced Roma team that just isn't playing well but even despite that they showed the qualities that they have inside the squad. 21-year-old Giacomo Raspadori was sensational. Jermaine Boga looked much better than he has most of this season; they have a good foundation, they have good young players, and we'll continue to build this even if some of their players end up leaving at the end of the season. He has the foundation Roberto De zerbi has the right mentality and right personality to handle a team like this. I'll continue to upgrade and make smart transfer decisions to build this team even further. They could play so well without their three best players shows me they have the capabilities of chasing down the Champions League eventually. It's not going to happen overnight especially considering there's many really strong teams with bigger budgets. Still, they have the capabilities to replicate what happened in Bergamo to a certain extent. What made Atalanta so great is they made a really smart decision in the transfer market they were able to get cut-price deals and turning them into something extraordinary. Sassuolo is capable of replicating this or at the very least making a push for European football. Roberto De zerbi attacking Style has worked really well over the last couple of seasons he is a highly intelligent manager that has a lot of creative and innovative ideas. He has created a team that can defend at least a high enough level not to put themselves in harm's way and attack with great success. His record in the big games is also awe-inspiring; if he continues to build this team, even if he loses some pieces, they have the capabilities of becoming that next Underdog Story and Italian football; what will that mean it's hard to say, but he has the blueprint of creating something special it'll be interesting to see what the future has in hold for this team considering how they played yesterday without their three best players and still looked very formidable just shows the type of team and quality that he has.
Sarri to Roma next season?
It quite clear that it's highly likely that Paulo Fonseca will not be Roma as manager next season. This isn't his fault, and he has progressed this team and done an excellent job this season for the most part. However, as I said before, his unwillingness to get results against top teams ultimately will be the downfall. Then lately, they've been dropping points against teams outside of the top six during the first half of the season; they didn't drop a single point from a team that wasn't in the top six of Italian football. In the second half of the season, they have dropped points to Parma and Benevento and nearly dropped to Fiorentina. There's just not a lot of confidence and momentum surrounding this team, and it was a very average performance yesterday. They don't stand a chance on Thursday, and they could finish as low as 7th, which is a total collapse considering they were in fourth place not too long ago. This isn't necessarily all on Paulo Fonseca, but the fact of the matter is if we fail to make the Champions League, he will ultimately be sacrificed; he has the capabilities of becoming a great coach, but it just doesn't seem as going to happen in the capital. There will be options for all my next season. Max Allegri has been the name mentioned throughout the season; he would be the dream; however, I do not believe Max Allegri would be interested in coming to a team that's not in the Champions League. This is why the solution is simple Maurizio sarri, one of the most disrespected coaches in European football, won the scudetto with Juventus last season, and the year before that won the Europa League with Chelsea. There cannot be particular drama surrounding him, but he has proven to be a great coach. Remember Maurizio sarri took Napoli into historical places during his time there. Putting together two of the greatest sides we have seen in Italian football. The struggle is he was unable to win League titles in either of those historic Napoli Seasons. That's the problem, and that's why Napoli moved on. They wanted to win the scudetto; they haven't done it since this Roma situation is entirely different. Roma is not making the Champions League this season; they're not expecting to win the league title. Roma will expect to get back to the Champions League or on the doorstep of it. That's why he is the perfect solution for this job; there will be expectations but not to win titles; eventually, Roma will want that, but initially speaking, that will not be expected. It will allow him to build this Roma team out of his system. He had Paulo Dybala play one of the best seasons of his career; since Dybala has been away from him, he has not been the same. If you think of the talent, Roma has, if she can advance Lorenzo Pellegrini Nicolo zaniolo Gianluca Mancini Rodger Ibanez, and even the young one Bryan Reynolds into something special, they're certainly capable of growing as a team and collectively becoming much more constructed. I'm not sure how we would work with his formation and how he would want to play, but Maurizio sarri is the most obvious answer. And this isn't just an idea that I have; there has been speculation about his interest in the job. This could be very real, and I think it's highly likely that he will be the Roma coach next season. I'm sure that the Friedkin's will be looking at other options as well, but he certainly would be one of them. I think he could have this Roma team playing much more together, and he would make some signings that would help them significantly. Roma making changes at the end of the season regardless of Maurizio sarri would be the perfect manager to take this Roma team back to consistent Champions League participation and maybe get them to the place where they can be challenging titles once again. Changes are in order and this seems like the best choice for Roma.