Neymar vs Bayern Munich (2)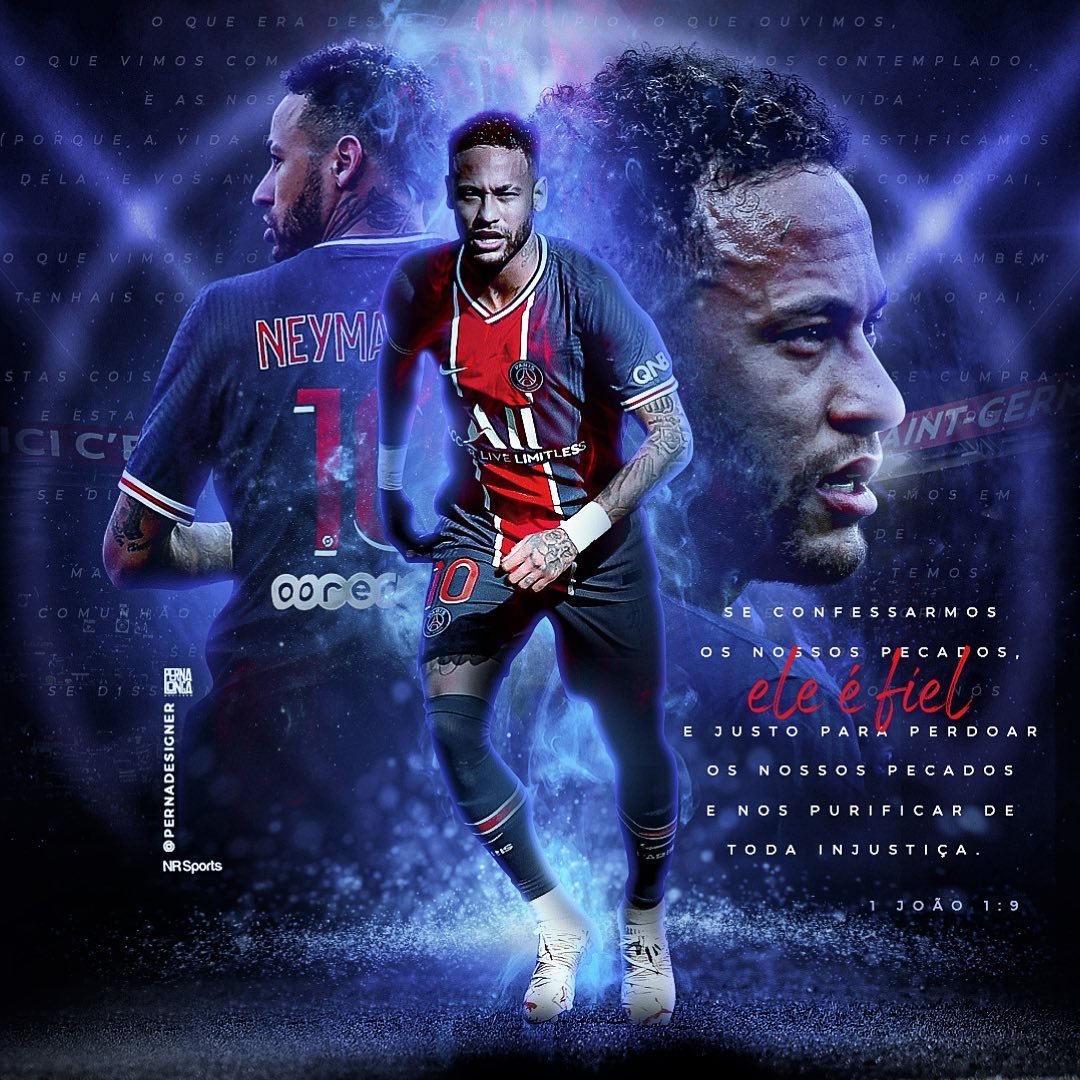 PSG did The Impossible again. Bayern Munich in the Champions League quarter-finals is now they have three away goals to take into the second leg and potentially getting themselves to the semi-final. It was a Neymar masterclass, and he reminds everyone that he is still the best player in the world. While Neymar has dealt with injuries and suspensions this season when he is fit and playing for PSG, he is the most Unstoppable player in World football. Creatively he is second to none; not only is he incredibly unselfish Innovative in his play, and extremely intelligent, but he always seems to find that space and games like these to have the standout performance. When he is healthy and in form, he can even score at will. He has suffered injuries ever since he has been at PSG. Let's not forget that first season, he had 28 goals and 14 assists Midway through the season. The second season in Paris, he had something similar. When he is not hurt, he's exceptional; there are very few players on the planet that can even come close. Point Blank, he is the best player in the world. While Neymar may not be liked for some things that he does and will constantly be disrespected regardless of the mountain of evidence that he is the best player globally, he plays with that chip on his shoulder. He plays the Team game despite being perceived as a villain. Neymar is so talented individually he could be selfish and try to score as many goals as possible, but he makes unselfish decisions to help his teammates sometimes to a fault. In the Champions League final last year, he tried to set Killian mbappe up so many times, but unfortunately, the Frenchman could not deliver, and ultimately they lost the Champions League; however, he's always trying to put his teammates in the best position to be successful he's a great leader he's highly athletic and has shown over the last couple years that he is just unlike anything in World football. He's not even 30, and I genuinely believe he is one of the 25 greatest players in football history. People dislike him for many reasons, but on the pitch, His Brilliant screams through he have that specific quality that the great ones have. Against Bayern Munich, he was the best player on the pitch not only tonight but in the Champions League final last year. This time he was unbelievably significant, and he got help from Mbappe, who was equally ridiculous. Mbappe, a player that has choked PSG in the Champions League on this stage before this season, scored a brace and now has seven goals in The Knockout stage wherein the previous three years he only had one. Really shown that he is all that he is cracked up to be a phenomenal performance, making this decision increasingly difficult. Neymar was my man of the match and one of the best performers of the week. Proved once again that the best player in the world is still the best player in the world. His passing in this game was on another level. Coming through on a Counterattack by himself with Bayern Munich Defender surrounding him instead of going forward individually, send a beautiful through ball into mbappe, who scored the opener. Later on, Neymar dared to hit a cross into the box from near Midfield, striking away from his body Landing in the space, to find Marquinhos, who put in an easy strike. It wasn't only that he was running through the Midfield like a mad man putting his team and himself into incredible positions, his dribbling, his intelligence is everything showed he ran through Bayern with players falling off his shirt trying to take him down. It was complicated to decide between two or who the best player in this match was, but Neymar just edged because of the complete performance that we saw from him tonight; honestly, PSG probably would have lost the game if it wasn't for Neymar. Neymar's two-assist 26 assists were special since his Champions League debut; he has more assists than anyone. That also adds to his 41 goals. Unbelievably dominant performance highlights individual Brilliance, but most of all, he shows his true selflessness, and all this heat he constantly gets is ridiculous. Proving once again that he is the best player on the planet, and when he's at his best and healthy, it's not even close; he is a level above everyone else, and that showed in a Champions League in Do or Die game there was one way for PSG to win this game Neymar had to be absolutely unconscious, and that's precisely what he was the King showed everyone he still King.
Vinicius Jr. vs Liverpool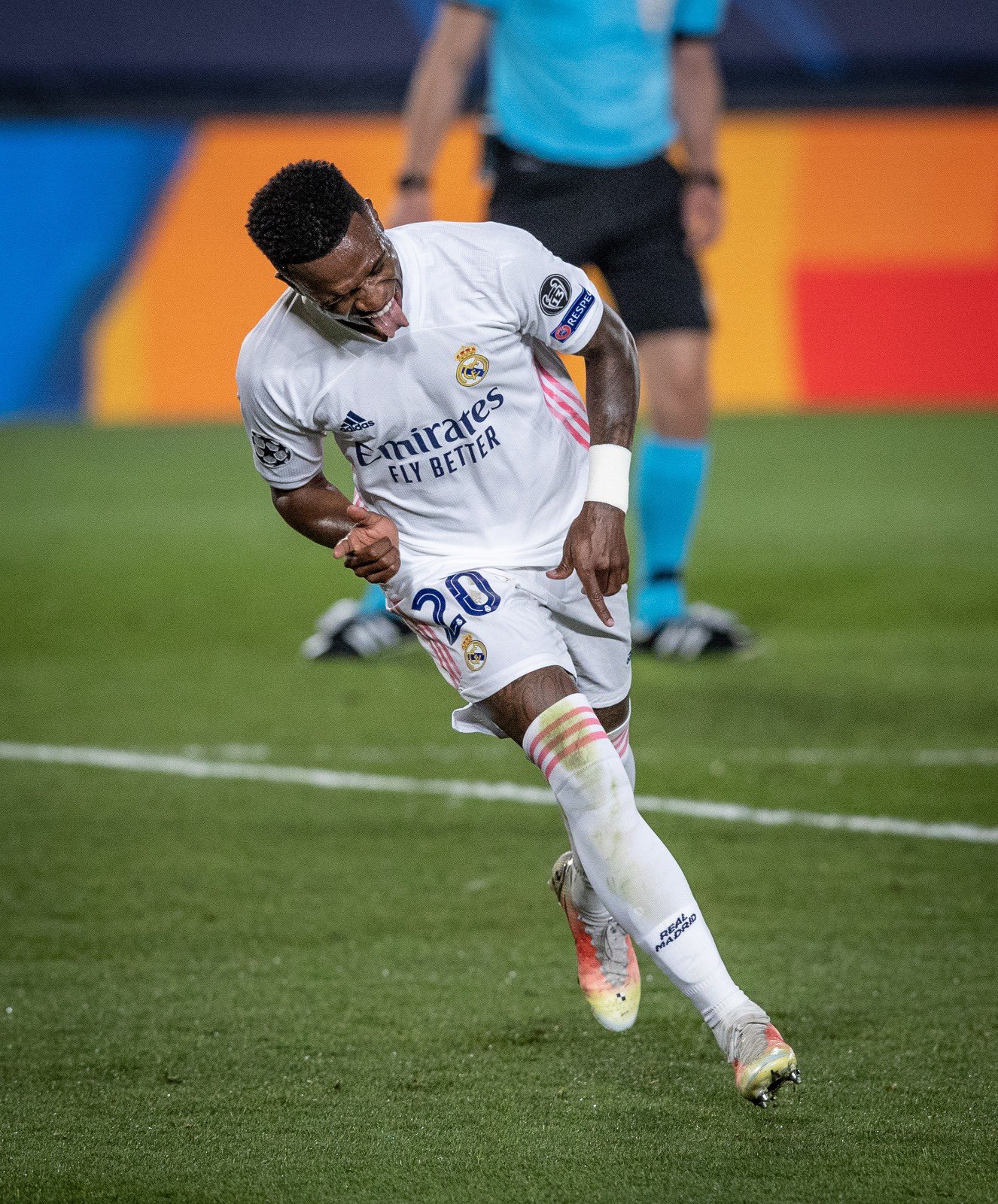 Vinicius Junior has been heavily criticized at Real Madrid since he made that crazy money move from Brazil several years ago. He was expected to be the next big Talent at Real Madrid. It hasn't exactly gone the way he would have liked. He has had some significant struggles in some aspects of his game while being tremendously gifted in others. We haven't really seen him that often and put all of it together and put a performance that makes a big difference in a crucial match. He has been at Real Madrid for three seasons now needs to start delivering before people view him as a lost Talent. Even this season, he has not been fantastic and has struggled. The issue with Vinicius Junior is an immense talent; only a fool would doubt that. He is extremely talented; he has exceptional athleticism, speed, and dribbling ability. The lack of a Finishing Touch has truly made the most significant difference in his lack of progression. However, all the Brazilian talent needed was a platform to showcase his ability. In the Champions League quarter-final against Liverpool, he was the standout star. Surprisingly, this performance came out of nowhere, but the fun is starting to show what he's capable of. He has not scored in high numbers at all since being at Real Madrid; he has not once had a season in a where he has double-digit goals. However, all he really needs is a breakthrough performance to change that in the coming years. Liverpool were favorites, especially after the injuries to Sergio Ramos and Raphael Varane being Covid positive. Liverpool had some injuries, but Vinicius Junior responded to all the criticism on his back for several years. The guy who seemingly has everything except the ability to finish the most important asset for an attacking forward. Against Liverpool, it was a masterpiece, perhaps his greatest performance in his career. Liverpool found things really difficult against them. Vinicius gave Liverpool significant problems defensively. They could not handle his pace and the movements that got him in attacking positions regularly. Toni Kroos sends a bomb into the Speedy Brazilian, and he could do no wrong. Vinicius Junior got on the break, and it did not disappoint finishing off the attack to give Real Madrid the 1-0 lead. He continues to be a threat as Real Madrid continued to dominate the game. They ripped Liverpool apart constantly from left to right, and Vinicius Junior was undoubtedly a part of that. Asensio increased Madrid's lead, and then Mohamed Salah got a goal back for Liverpool in the second half, but it was the Brazilian talent that gave Liverpool the kiss of death. A really well constructed attacked by Real Madrid fell into the right place at the right time as Vinicius got a ball coming across him and connecting as the ball rolled into the back of the net, beating Alison Becker in the process to give Real Madrid a fundamental third goal of the game. Vinicius Junior is still a player that struggles with finishing but has incredible dribbling ability speed and is productive passing it is not an exact science; he still needs to work on a couple of things before he becomes a trephine player, but against Liverpool, in the quarter-finals of the Champions League Vinicius, Junior found a way through on two different occasions as we continue to see his improvements in front of goal. Venice is Junior may have just six goals this season, but it was a superstar performance from the young Brazilian; he will only improve and get better if he can master his Finishing Touch he could become the player he was expected to be as an underwhelming Prospect found the light dominating in a massive Champions League game that gives Real Madrid face huge Advantage going into the second leg of the quarter-finals behind Vinicius greatest game in the Real Madrid shirt.