Filip Kostic vs Dortmund (2)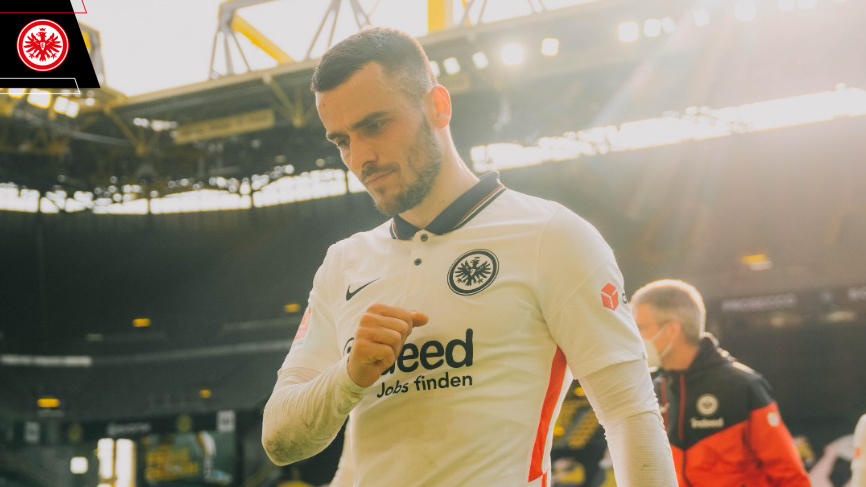 Filip Kostic with yet another breathtaking performance as Frankfurt inches closer to Champions League football for the first time since 1960. The duo of Filip Kostic and Andre Silva has certainly been one to watch this season. Andre Silva has totally redefined himself in the Bundesliga as he is the second top scorer in the league after being passed away from AC Milan. He is an absolute scoring machine and has been one of the best strikers and all of European football this season. However, Filip Kostic has certainly helped him reach that level and has enhanced how good Andre Silva has become the season and how dominant Frankfurt has been. Frankfurt, we're as far as 9th Place this season; they fought back and now or seven points clear in the Champions League race, and unless there's a total collapse will make the champions league for the first time in about 60 years. People don't want to talk about this, but Filip Kostic is approaching world-class status. That is a very elite list, and there are only about 30 players in European football that can be considered world-class. He's not there yet, but he's knocking on the door. Filip Kostic this season is quietly one of the best campaigns out of a wing position in all European football. He has turned out to be such a dominating player for this Frankfurt team, and it's quietly having another extremely productive season. He has a certain element that is difficult to describe. The Serbian is knowledgeable and has an incredibly high IQ with extreme athleticism and great self-awareness. This has made him such a tantalizing factor in the Champions League race. Andre Silva is the man for Frankfurt; we all realize this, but Filip Kostic has been so influential to the Chase for Champions League football. They compliment each other so well, and it is very hard to find a better duo in the Bundesliga than those two. Filip Kostic has the best cross in European football. He is extremely accurate; he has the power behind it and regardless of the situation, even when he's pushed into difficult angles still has the power in his left foot to supply for his teammates almost constantly. The Serbian has 36 assists in his last three seasons; he has reached double digits in that area over that time. He has done this consistently while being almost unrecognized for it this season; he is taking it up to an even higher level, just showing how important he has been to this team as he is one of the Best Wingers in the world. Filip Kostic may have only had 14 goals over that period but his contribution in the attack. In counter-attacking situations, his passing is highly glorified for its accuracy and power, such an intelligent player who puts his teammates in position regularly. In a big match that would potentially Define the season against Dortmund, Filip Kostic was the answer and the problem that Dortmund could not figure out. Frankfurt opened up the scoring when Filip Kostic used his athleticism and Pace to push himself through the left-back before hitting a perfectly curled cross Inside the Box intended for Andre Silva however, the Dortmund Defender got his head to It ultimately putting the ball in the back of his own net, but that's irrelevant his cross from the wing cause that caused it. It wasn't just misfortune that goal was ending up in the back of the net regardless of who's had a connected with it was so accurate and on the point that you could even argue he's such an intelligent player that he intended to occupy and deliver the ball in that exact space because he knew the defender was not going to be able to deal with it the intended target was Andre Silva, but he knew exactly where to put the ball in case there was a situation that occurred. Then late on, with just minutes to go, Andre Silva had his moment. Luka Jovic was running down the side but lost the ball as it was approaching the touchline and was just about to cross it; that's when Filip Kostic ran forward, crossed it into the box with a one-touch right to Andre Silva, who connected the header and ultimately won the game for Frankfort. Andre Silva deserves the flowers for his 23rd goal in the Bundesliga this season but Kostic assisted the second goal and cause the own goal on the first he has 14 assists this season, and honestly, the first goal of this game should have counted as an assist as well. He has shown from a creative standpoint and intelligence data Point that very few players can do what he has done on a game-by-game basis. that's 19 gold contributions this season, considering the position that he plays that is uncommon yet felt has made this just a regular occurrence this season. He has become such an animal for this Frankfurt team and continues to improve through each game; he is a force to be reckoned with, and we will be treated to his unbelievable Brilliance in the Champions League next season. The hope is that Frankfurt keeps both Filip Kostic and Andre Silva because, as we have seen throughout the season, the two of them have been almost on the same wavelength. This week in the biggest game of the season, Filip Kostic showed Dortmund the door in the Champions League race.
Ruben Vargas vs Hoffenheim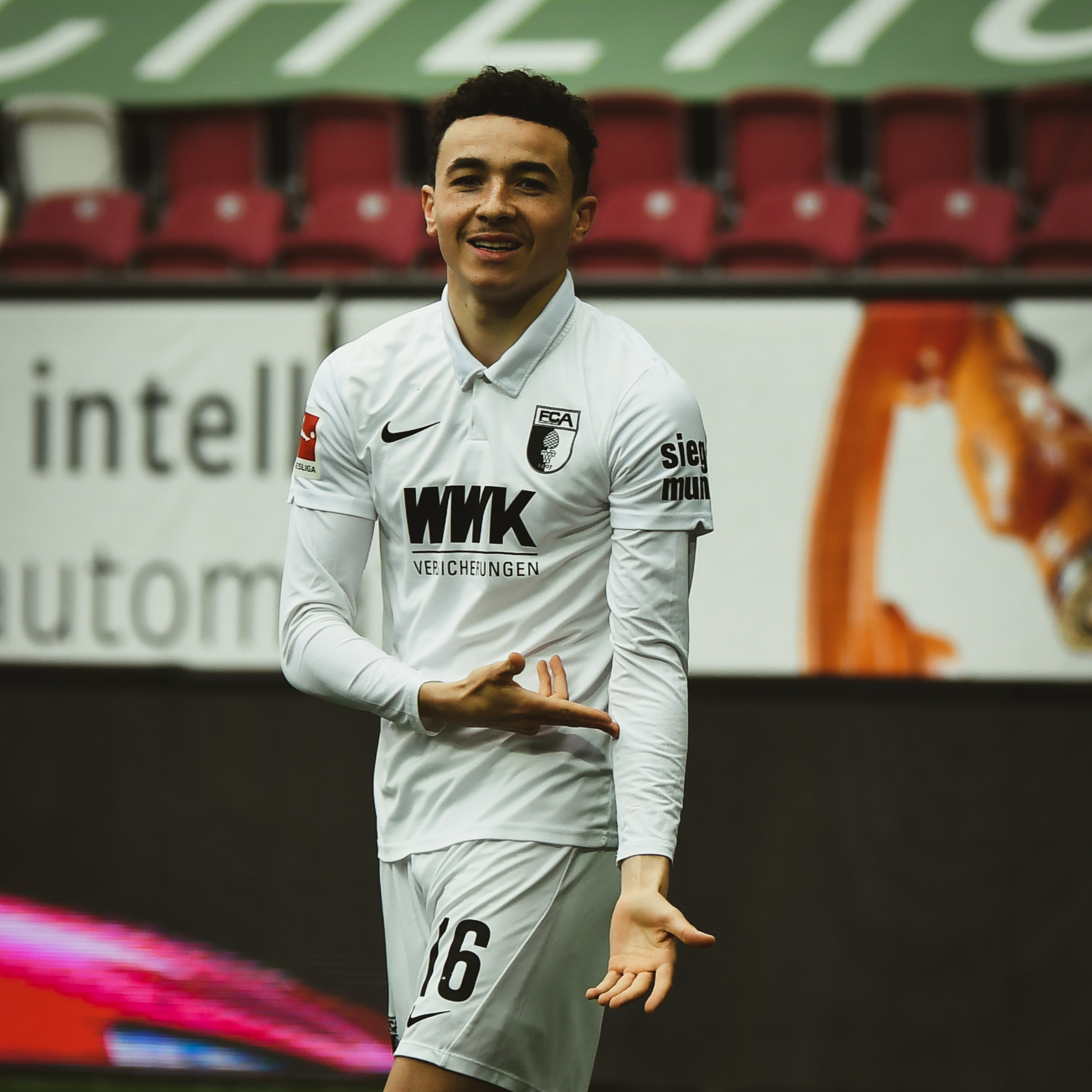 Ruben Vargas has had one of the most underrated season in the Bundesliga. This weekend against Hoffenheim was a showcase are the capabilities that the young midfielder possesses. It was one of the most impressive performances of the weekend in the Bundesliga; even though this isn't a name that everyone is familiar with, he's had a very productive season, but the match against Hoffenheim may have been his best performance of The Campaign. Ruben Vargas has come up big in Augsburg biggest games of the season. He continuously has shown those moments and just needs a little bit more consistency with his game. He was very influential and dominant in Augsburg victories against Dortmund and Gladbach; he seems to play better against the most prominent teams, but we're starting to see over the last couple of weeks that he can play consistent performances. Ruben Vargas isn't going to make this list very often, but his Brilliance in Augsburg 2-1 win over Hoffenheim really shows what he is capable of on a much bigger scale. He's still a relatively young player and could be looking for a breakthrough even for their next season. He doesn't have ridiculous statistics; he's had a productive 6 goal 4 assist season for an Augsburg team that is fighting for the middle of a table. A lot of what he does well doesn't necessarily show up on the scoresheet. He is constantly putting his teammates in positions to score goals. He is also excellent with positioning, and his athleticism and spacing it's superb. It is a stat-driven game now, even though I disagree with it, so because of that, he's not going to give the credit because he doesn't have the numbers to back up how he's played this season. Ruben Vargas played a nearly Flawless 90 minutes play against Hoffenheim. At different points this season looked like Ausberg, they may be dragged down to the bottom of the table, but they have top form at the exact right time and have put themselves in a position to finish in the top 10 potentially. A big reason for that is Ruben Vargas in the impact he has made throughout this season. Ruben Vargas had to go contributions in their 2-1 Victory being responsible for both goals. He scored the opening goal making a beautiful run just inside the box, getting in the right space to see Caligiuri find him ultimately, and putting a through ball as Vargas completes his run before putting a perfectly-placed strike into the bottom corner, which gave Ausberg a 1-0 lead. It was a very well-taken goal, not only with the Finish but with the anticipation and the run that ultimately saw Ausberg Take the Lead. However, his assist on the second goal was very impressive in all aspects was one of the best assists we have seen in the Bundesliga this season. it was an absolute missile from well in the defensive area. Ruben Vargas hit a perfectly placed bomb from this defensive area into the opposing box. Hahn was making a run coming off a corner kick Ruben Vargas wasted no time; he saw his teammate getting into space and starting running forward. Vargas sat back and delivered a perfect deep cross that didn't go to where Han was but where he was going to be. Hahn finished off the run, being chased down by the defender, ultimately finding the ball at his feet in the opposing box before finishing off a beautiful attack. It was an incredible connection to that goal, but it all started with Ruben Vargas having the audacity to make that pass. It worked out great, but it was a rather crazy decision to make. To pull this off, you have to understand that Ruben Vargas needed the vision of where he would place it and trying to hit the ball with enough power to push the ball so far forward that the ball was going to land in front of him instead of where he was. If Ruben Vargas hits this short, this goal probably doesn't occur because of the accuracy and the distance of his cross the Augsburg ended up cashing in on the opportunity. It was an outstanding performance from Ruben Vargas. Like I've said in the past, if you are a lesser-known player, you need to have a ridiculous performance to get into the list to make this list, you have to be one of the three best performers in the top leagues, so I player like Ruben Vargas who's playing for Augsburg is going to have a much more difficult time making it into my ranking considering the type of teams and players he is up against. However, he was breathtaking against Hoffenheim, and I just wanted to show him some love as he has been having an incredibly underrated season as; it was about time I gave him his flowers because that performance was almost perfect there's not a thing he could have done better over the 90 minutes it was a creative a masterpiece. If Ruben Vargas can be a little bit more consistent throughout the season, he could take that next step during next season; this was just a little taste of what he is capable of.