Score: A.S Roma 2 Ajax 1FT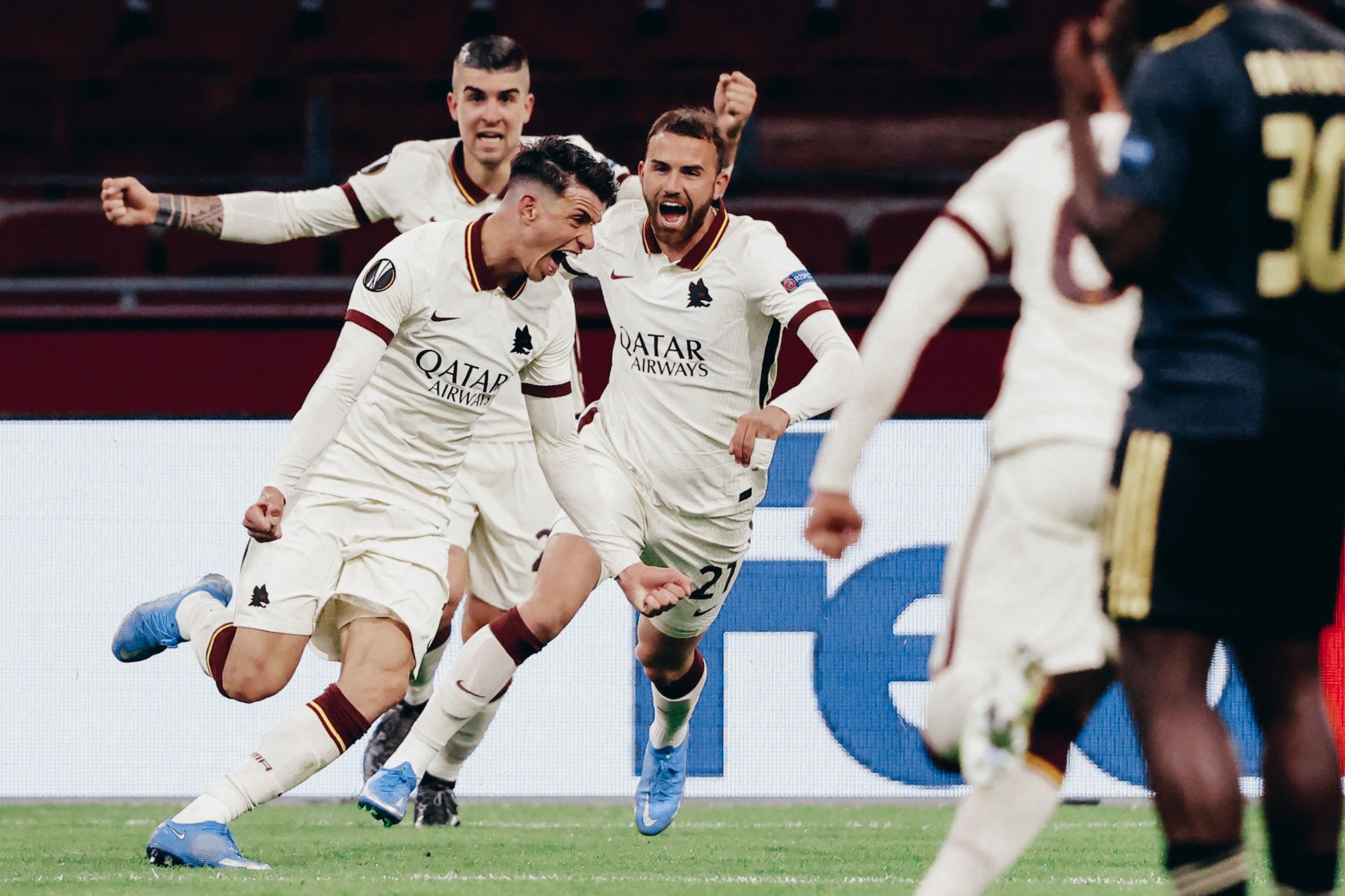 Roma went into the Europa League quarter-finals in poor form. They haven't really been the same since the second half of the season. They have fallen out of the champions league, and all they have to pay for is a possibility are they cheating Europa League Glory. Roma earned a 2-2 draw on the weekend with sassuolo. Ajax has been on fire, looking like one of the favorites for the Europa League. In my eyes, they are the best team left in the competition, so it would take something tremendous for them to be beaten. Roma had to travel to Amsterdam for the first leg of the quarter-finals against Ajax. To my surprise, even though Ajax control the game, Roma had their opportunities in the first half. It became a little back and forth, and Roma said had some unbelievable chances in that first half to take the lead. It turned out to be more of a battle than expected as they exchanged momentum throughout the game. However, near the end of the first half, Ajax took a 1-0 lead on that counter-attack. Roma poorly handled the defending as Ajax made things look easy on a counter-attack but ended up with Davy Klaassen essentially sticking the ball in the back of an open goal. In the second half, Ajax got after it even further it looks like it was going to be incredibly one-sided. However, a strong performance from Lopez kept Roma in it. However, Roma's lapse in judgment reasonably early in the second half allowed Ajax to double their lead at home in Amsterdam as a penalty was given against Roma. Tadic stepped up as many expected Ajax to double their lead. However, Pau Lopez was the hero as he denies the Ajax captain from the spot. The momentum shifted into Roma directions, edin Dzeko dangerously closes within an immediate response, and then on a free-kick not long after Lorenzo Pellegrini scored, getting little help from the mistake saved by the goalkeeper. Still, Roma got the away going back in the game. It was really a back-and-forth contest from that point forward. The penalty saves, certainly changing the complexion of the game. Lopez was called into action constantly and made every single imaginable as his performance kept rolling. Roma would complete the comeback on a corner kick attempted clearance Rodger Ibanez caught it on his chest before hitting a screamer into roof of the net that as Roma take a 2-1 lead late in the game to secure another away goal, a life saved by Lopez Roma beat Ajax in Amsterdam as they will take two away goes to the Stadio Olimpico next Thursday. The job isn't done yet well, with the away-goals Roma having half a foot in the semi-final door pulling off a huge upset.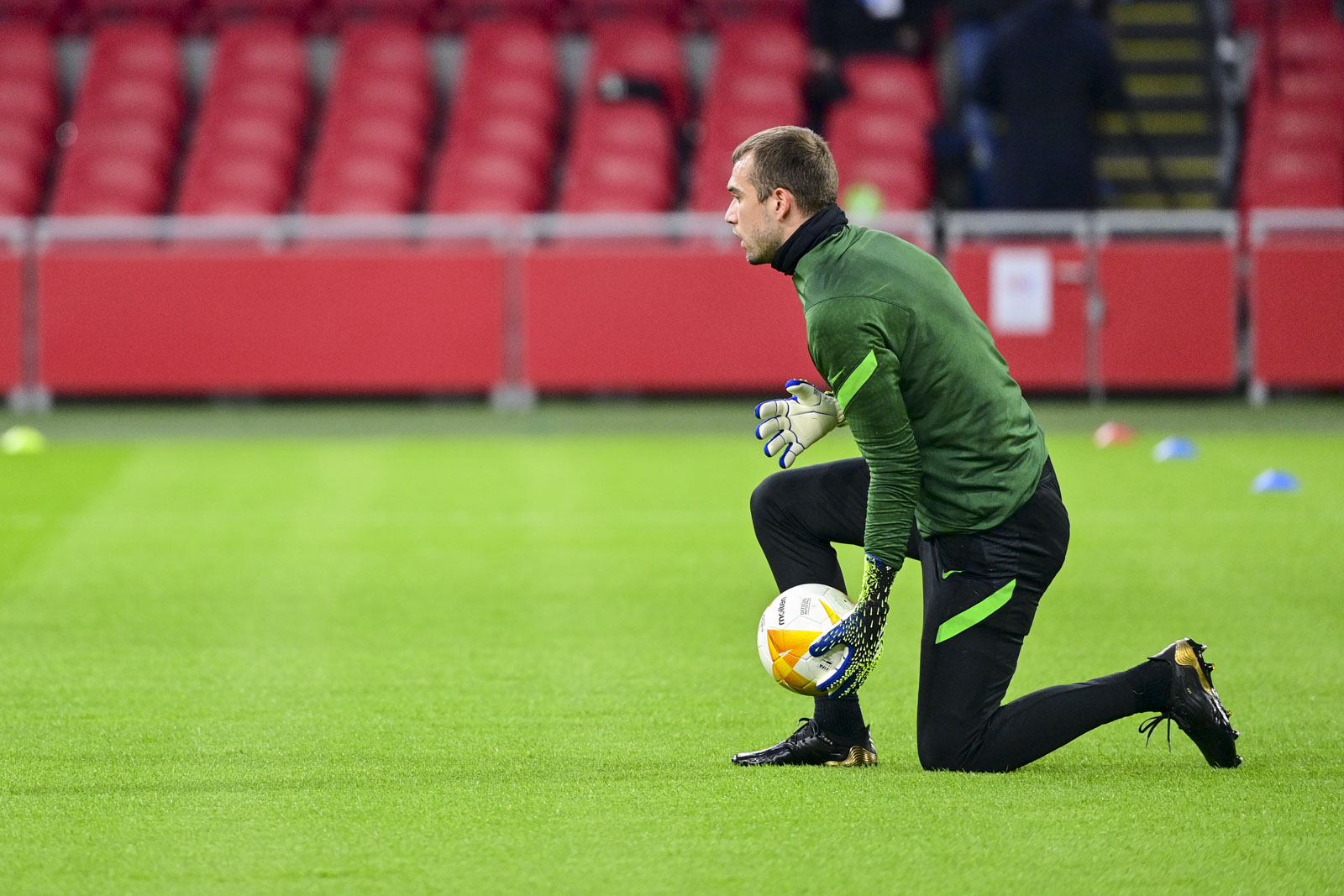 Roma would operate out of a 3-4-3 formation risky move. In goal would be Pau Lopez. The three center-backs consist of Rodger Ibanez on the left, Gianluca Mancini on the right, and Bryan cristante in the middle. On the left, as the wing-back would be a Leo spinazzola, then on the opposite side at the right wing-back would be Bruno Peres. The defensive Midfield would be made up of Jordan veretout and Diawara. Then for the first time this season, Roma operates out of a front three. This seemed incredibly stupid On the left-wing would be Lorenzo Pellegrini; on the right-wing would be Pedro Rodriguez been as the main Striker, it would be edin Dzeko. Roma severely messed up and may have lost this already. Mayoral is the top scorer in the Europa League Roma to play with the back four and play dead and Dzeko with him in a two Striker formation. All we can do now is hope for the best.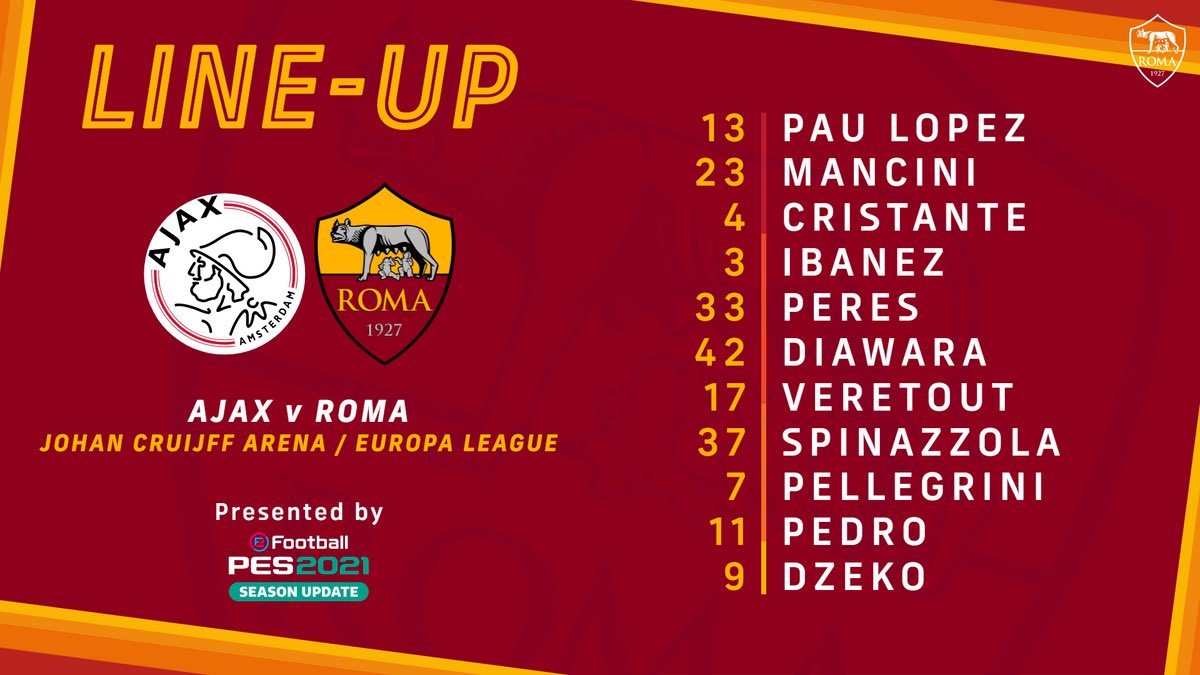 After preparations and prediction, the math is just about to get underway at the Johan Cruyff Arena in Amsterdam for the first leg of the quarter-finals between Roma and Ajax. Anything can happen on a European night. Ajax had a significant advantage in possession and seemed to control the game, especially early. Just minutes into the game, Ryan Gravenberch try to test Pau Lopez with a deep strike from outside the box; the Spaniard was able to get a hand to it. However, it showed Ajax we're going to have an aggressive approach, especially at home. They are the better team, which is quite obvious not only in this game but also in general, so all the pressure was on Roma to get an away goal. Even at different points of the game, Ajax decided to sit back and allow Roma to try to dictate. A little less than 10 minutes later, Roma tries to reply through edin Dzeko as the Bosnian connected from the side of the box, but he left a little something to be desired on the fennel as it hooked left. A few minutes later, Bryan cristante tried testing the Ajax keeper from Deep, but he made the save. Dzeko then tried testing the keeper again, another Strike outside the box, but the keeper made the save once again. Roma was playing a lot better than expected. Nonetheless, considering the way they lined up and the injuries they have, it was largely expected that Ajax would be extremely aggressive and make them pay. Roma was forced to make a change a short time afterward when Leo spinazzola picked up an injury to only add to the laundry list of injury issues that the team has. Ricardo calafiori replaced him a big job for the 18-year-old it was going to be a challenge, especially. Late in the first half, Ajax stepped up the pressure slightly Tadich Struck from a distance just a missing to the left. Despite the positive things Roma had done in the game so far in the 39th minute, Ajax took the lead Roma errors leading to Tadic setting up Davy Klaassen, passed the ball into the back of the net. Ajax took a 1-0 lead in Amsterdam, giving the Dutch side the advantage in the quarter-finals. After the goal, Antony got into the box in a dangerous position before being denied by Lopez. After 45 minutes, Ajax held a 1-0 lead in the quarter-finals of the Europa League.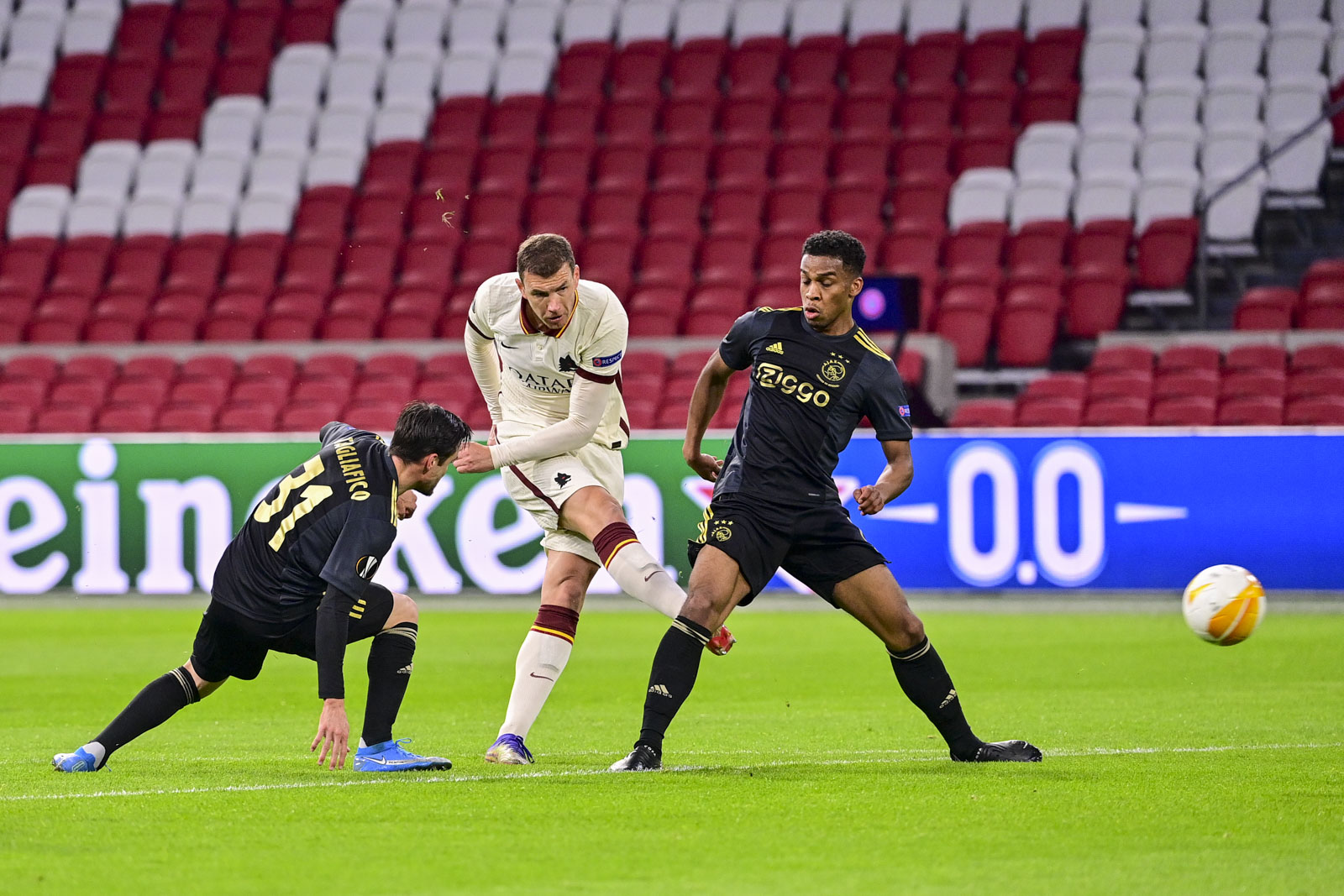 Ajax takes lead but Roma keep pushing 

Despite conceding a goal, it was a pretty productive first half of play. Considering how both teams have been playing lately, Ajax should be tearing Roma apart, especially with a back 3, but whatever it is, it was working now. Roma just needs to search for that away goal. Ajax came out aggressive, trying to get themselves a second. Alvarez coming off of a corner connect on a header but misfires. Seconds later, Martinez gets his head onto a ball that goes into the grasp of Lopez. Things were also going well for Roma until the 52nd minute Rodger Ibanez drops Tadic in the Box as Ajax was giving a penalty. Tadic steps with the hope of doubling the lead at home in Amsterdam, but shockingly, Lopez denies him unbelievable scenes a few minutes later. Dzeko comes close to the misses, and then Roma saw a switch in momentum. In the 58th minute, Lorenzo Pellegrini coming off a free-kick, finds the back of the neck; shockingly, Roma equalizes now lead on away goals. In a matter of minutes, the game completely flipped on its head. From a penalty save to a goal on the other end Roma, had the underdog mentality found life in this tie.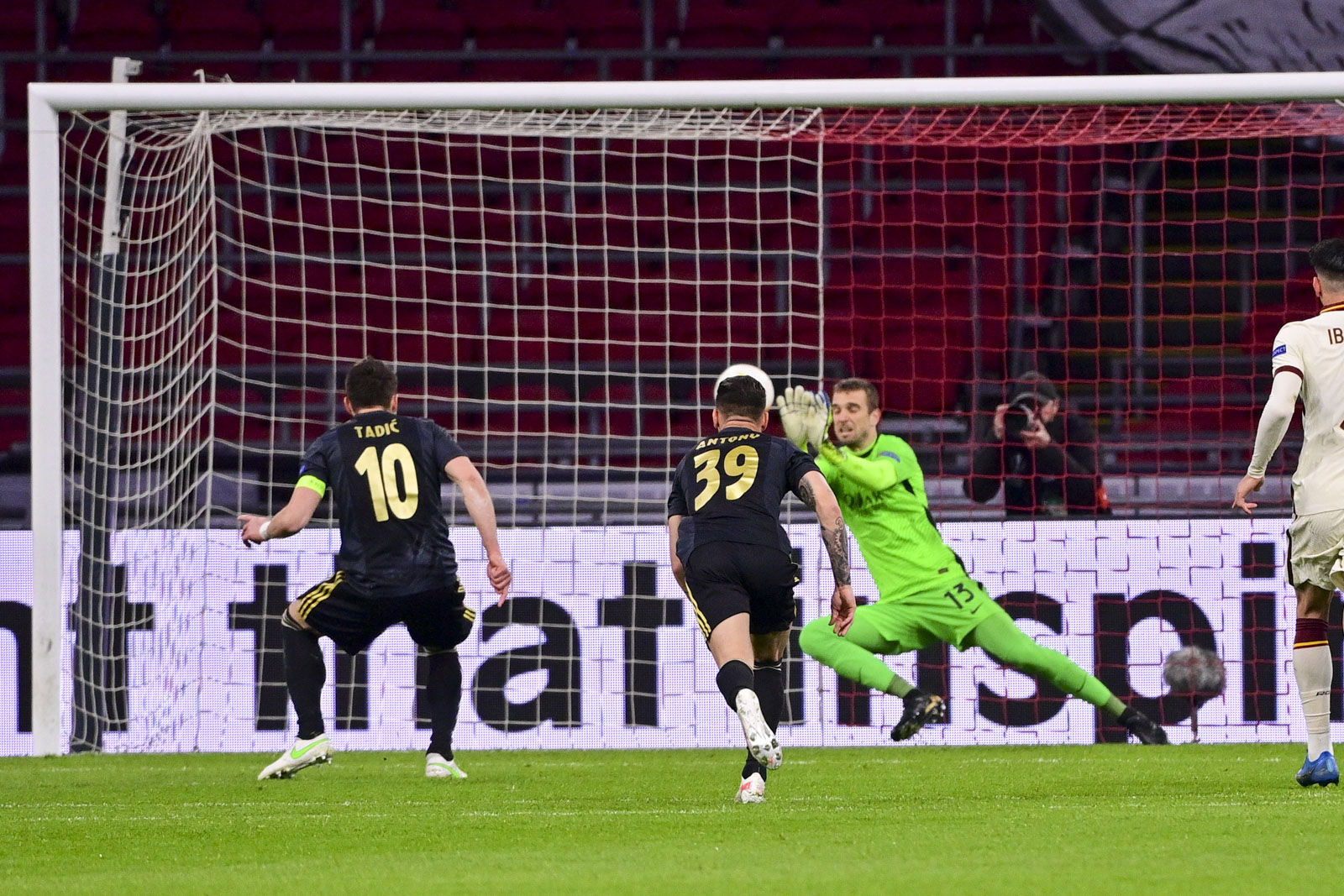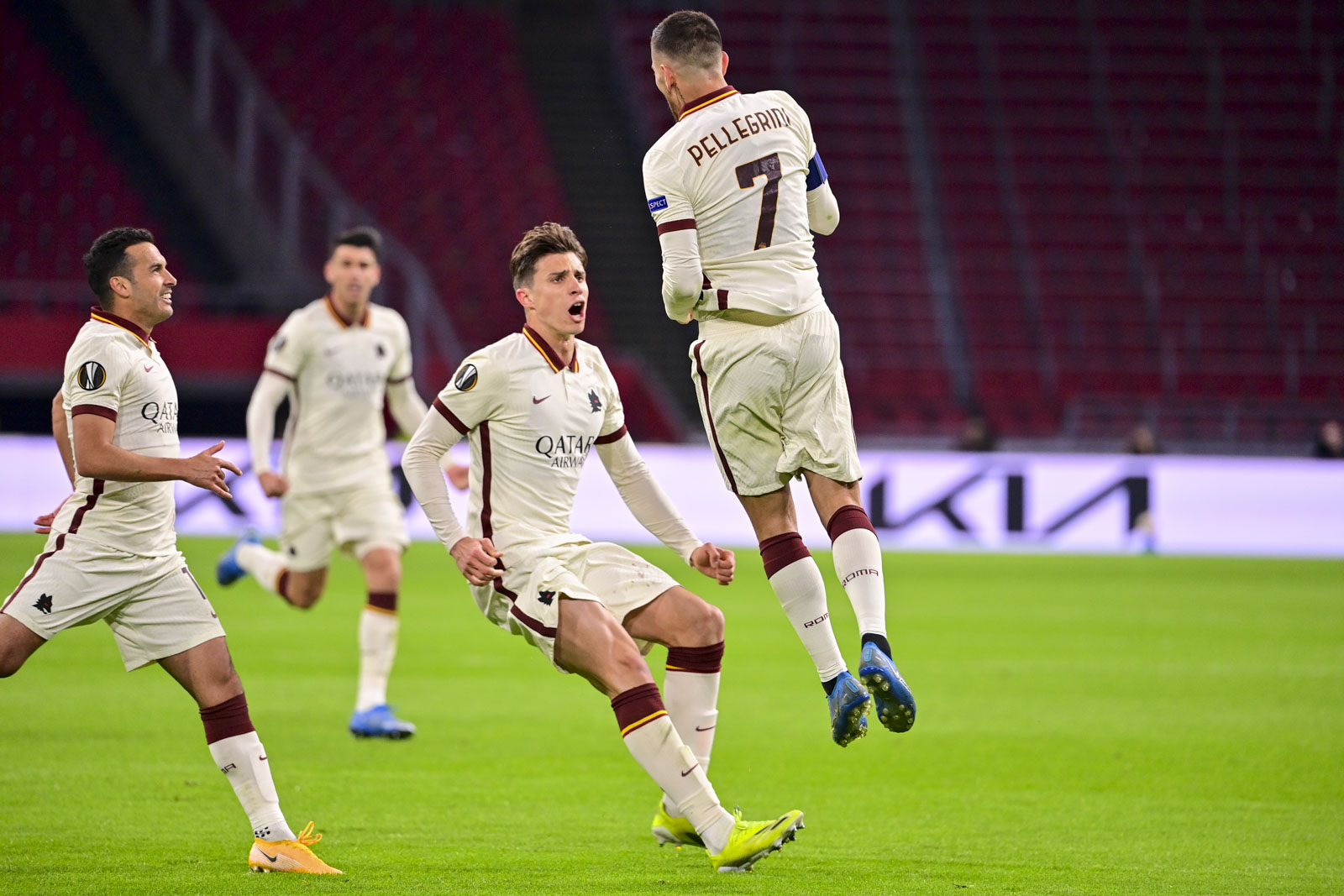 A shift takes place as Lopez denies Tadic from the spot then minutes later Pellegrini gives Roma lead in tie.
Ajax desperately tried to get themselves back in the game; the game turned on its head the penalty saves, and then the goal put the game into Roma's favor with an opportunity to get another away goal. Nicholas tried from Deep for Ajax, but Lopez made to save them; a minute later, Brondby try testing him, and then shortly after, Lopez denied Antony from point-blank range. Lopez was saving everything; all Roma needed was one moment. Gonzalo Villar came in for Jordan veretout, and bojar mayoral came in for edin Dzeko as Roma went for some reinforcements to try to push for a second away goal. Ajax was not backing down though they continue to go after it. It was getting late in the game. Antony and Tadic both were ambitious, but Lopez continued to be absolutely out of this world was save after save. The game was coming to an end, but Roman was looking for a moment the potential of pulling off the upset in securing another away goal was too rich for them not to convert on. In the 87th minute, the drama intensified on a corner kick that was headed outside. Rodger Ibanez took a touch on his chest before getting on the end of it, hitting a rocket into the roof of the net to give Roma a 2-1 lead giving them a second away call, which is minutes remaining. Ajax tries to find a way back with a late chance, but Lopez made one final save in the 90th minute as Roma hold on in what was a dramatic victory that now puts all the momentum in their favor. One performance at the Stadio Olimpico and Roma could be on their way to a semi-final and potentially an opportunity to win the competition. A game that was defined by a penalty save turned out to be a come-from-behind victory for Roma as Roma Stone Ajax in Amsterdam.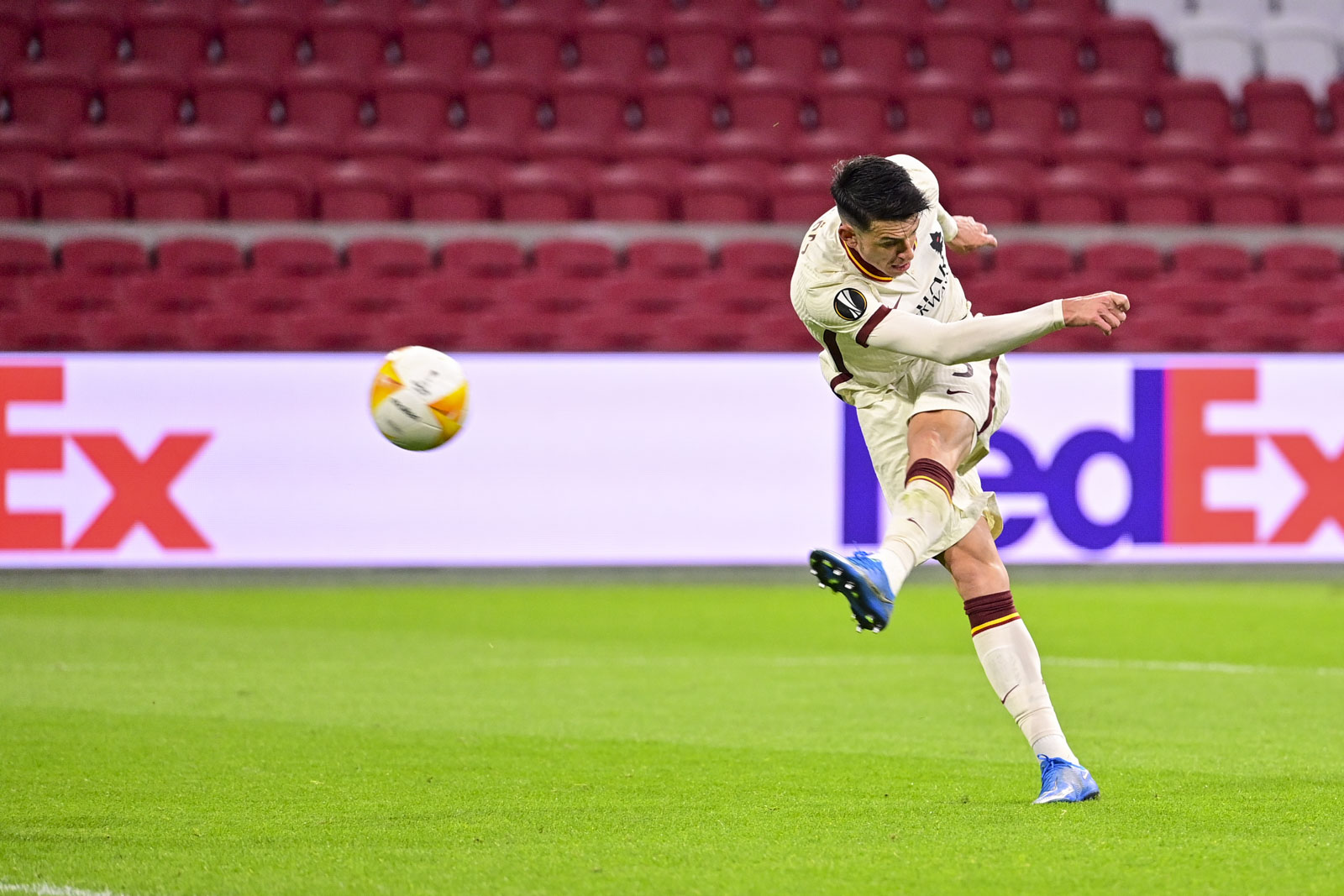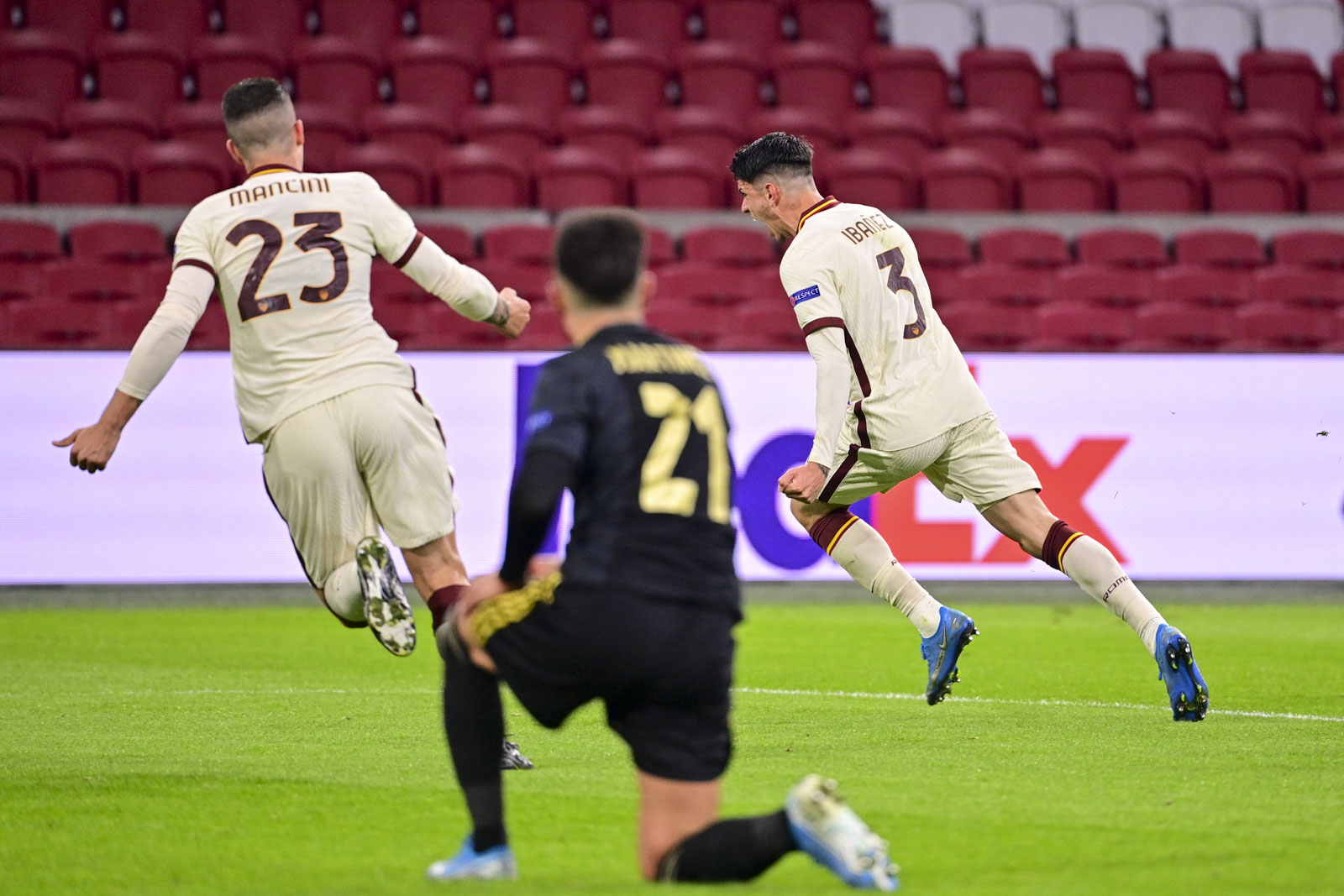 Ibanez hits a boomb late! as Roma get another away goal as the ball is in Roma's court now.
That was a genuinely emotional and cinematic 90 minutes of football. What happened tonight should not have happened. Roma was in horrible form going into this game, and despite being very good in the Europa League this season, it's hard to really put his finger on why Romo's able to do this. A truly uncanny performance that highlighted all the negatives and the positives of this Roma team. Ajax is far and away from the better and more composed team. Roma isn't on their level. All logic went out the window. Logically considering Roma went with a front three and a back 3, it was just poised for disaster. Ajax eats teams that operate out of three center-backs for breakfast. They have so many weapons that can hurt you, especially in the counter-attack setting. Playing with this limited defender is always difficult to handle, especially when Ajax can throw so many studs at you with Pace athleticism intelligence. They are a well-coached team that does well in these competitions, and that can go after it. Been on the other side of things, Roma with a front three never works in this team, and for whatever reason, they were able to survive an onslaught of chances. Without Lopez, we're probably not having this conversation. In all honesty, he was absolutely superb and man of the match. In the first half, Roma has some really good chances edin Dzeko plays very well; I thought it was a questionable decision to start him, but it seemed to work out. Then you look at this thing a little further; they're hanging in with Ajax despite them attacking and finding those spaces. Then obviously, the big mistake, the terrible Back bass, the lack of Focus, allowed Tadic to run into the box with Davy Klaassen essentially following through in an open net bad defensive; it was just a total another collapses from Roma. It could have even gotten worse. Ajax looked really dangerous in the beginning part of the second half; Lopez made some remarkable saves, but then Roma made another mistake as they conceded a penalty. Make no mistake about the situation is Ajax score the penalty; there's probably not a way back for Roma. Momentum would have been taken from them. Believe it or not, Miracles can happen. Lopez made a great save on the penalty, then all of a sudden, the momentum was all in Roma's favor. Not long after, Roma had a free-kick Lorenzo Pellegrini while some help from the goalkeeper score, and then they got their away goal. It didn't end there, though. Ajax continued to go after Roma, and even though they were doing a good job of keeping them at arm's length, it took a lot from Pau Lopez to make so many big saves to keep themselves in front of the tie. Roma, we're just driving this game, and it looked like they were going to get out with an away goal. That is far more than I think many people expected them to get especially considering that Ajax is a much better team. late in the game, Roma got that cinematic moment Rodger Ibanez from the corner caught it and sent it into the strike into the roof of the net to give Roma a 2-1 lead. They secured not one but two away goals to take back to the Olimpico. Some late chances from the host ultimately were dealt with by Lopez. Romo holds on and has a very high chance of finishing the job at home. The sequence at the beginning of the second half changed the complexion of the game and Roma season. If Ajax score of the penalty, The Unbelievable match that we saw unfold does not end in the same way. Lopez makes the save minutes later Pellegrini scores from the free-kick Roma killing with Rodger Ibanez that short sequence changed everything, and now Roma going to the second leg feeling confident of finishing the job and ultimately having beaten in Amsterdam the best team left in the Europa League if they finished the job they will have a puncher's chance to win it. To put it simply, Lopez saves Roma.
MAN OF THE MATCH: Pau Lopez