Following a brilliant result away in Amsterdam against Ajax in the Europa League quarter-final, first leg Roma would return to League action, something they have struggled with over the last couple of weeks. Only one point in their last three games is not in particularly good form while also having a defensive crisis. Roma will return home at the Stadio Olimpico to face bologna for the second time this season. In the first meeting, Roma annihilated them in a 5-1 victory in which Roma scored all of their goals in 30 minutes. At the time, bologna was really struggling; since then, they have improved and are much more secure position in the league table. It should be a challenging game for both sides. Roma desperately wants to get maximum points for the first time in several weeks, and bologna will try to take advantage of Roma's injury issues right now. What will we see Roman get back on the right track and try to build on the momentum we saw on Thursday, or will bologna find a way to secure at least a point against a struggling Roma will find all that out and more when they go to battle on Sunday night.
Roma Form and Lineup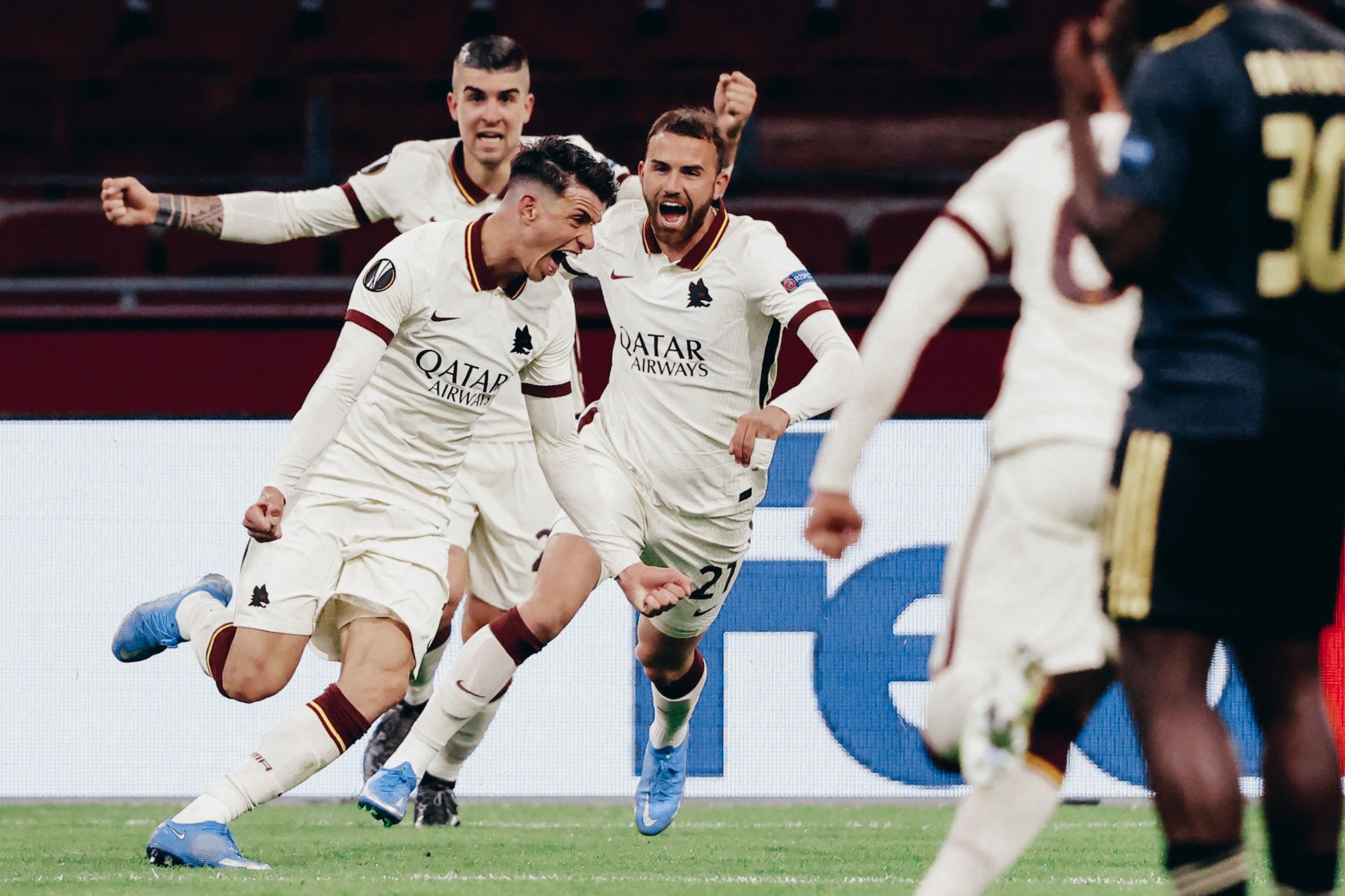 Roma is likely to operate out of the 3421 formation. As always, in goal would be the Spaniard Pau Lopez, the hero from Roma's Europa League victory on Thursday night. Roma has defensive problems right now, and we'll have to figure something out so we could see a little bit of a different setup in Roma's back three. Gianluca Mancini and Rodger Ibanez will certainly start in their respective places; unfortunately, because of the lack of options Roma has defensively, we are likely to see Rick karsdorp drop down and play center back. The wing bats are expected to be Bruno Perez on one side and then 18-year-old Ricardo calafiori on the other as he is filling in for Leo spinazzola, who was injured on Thursday. In the defensive Midfield, we should see the duo of Gonzalo Villar and Jordan veretout. Then on the wings, we should see Lorenzo Pellegrini on one side and then Carlos Perez on the other. Then up top is the main Striker Roma likely to set up with bojar mayoral, who is fresh only playing limited time on Thursday.
Manager: Paulo Fonseca 
AS Roma Predicted XI (3-4-3): Pau Lopez (GK); Rick Karsdorp, Gianluca Mancini, Roger Ibanez; Bruno Peres, Gonzalo Villar, Jordan Veretout, Riccardo Calafiori; Carles Perez, Lorenzo Pellegrini, Borja Mayoral
Bologna Form and lineup 

Bologna has turned their entire season around to the way it started looking at the beginning of the campaign. They started in such horrible form that it seemed like maybe it was going to be too much to overcome. Roma put five goals in the back of their neck in the first half of the first meeting between these two; they were in an awful place when there was heat on their coach, and Mikhailovich was doing a horrible job in regards to managing this team. They eventually got back on the right track, at least back where they're supposed to be. They currently sit in the middle of the table, and they don't seem to be in any real threat of dropping down to low. So in that respect, this is a much different team than what Roma saw in the first meeting. Bologna typically operates out of the 4-2-3-1 formation; they will try to have a bit of protection in the metal, especially if Roma tries to get on a counter-attack. Bologna is in reasonably good form and will feel confident going into this game especially considering Roma's form; even if this game is at the Stadio Olimpico, they're just a different team than they were at the beginning of the season.
Manager: Mihajlovic
Bologna Predicted XI (4-2-3-1): Lukasz Skorupski (GK); Lorenzo De Silvestri, Adama Soumaora, Danilo, Mitchell Dijks; Nicolas Dominguez, Jerdy Schouten; Riccardo Orsolini, Roberto Soriano, Nicola Sansone; Musa Barrow
Keys to the game 
Maintain Barrow 

Lopez continued form 

Avoid defensive mistakes

Operate through Counter Attacking play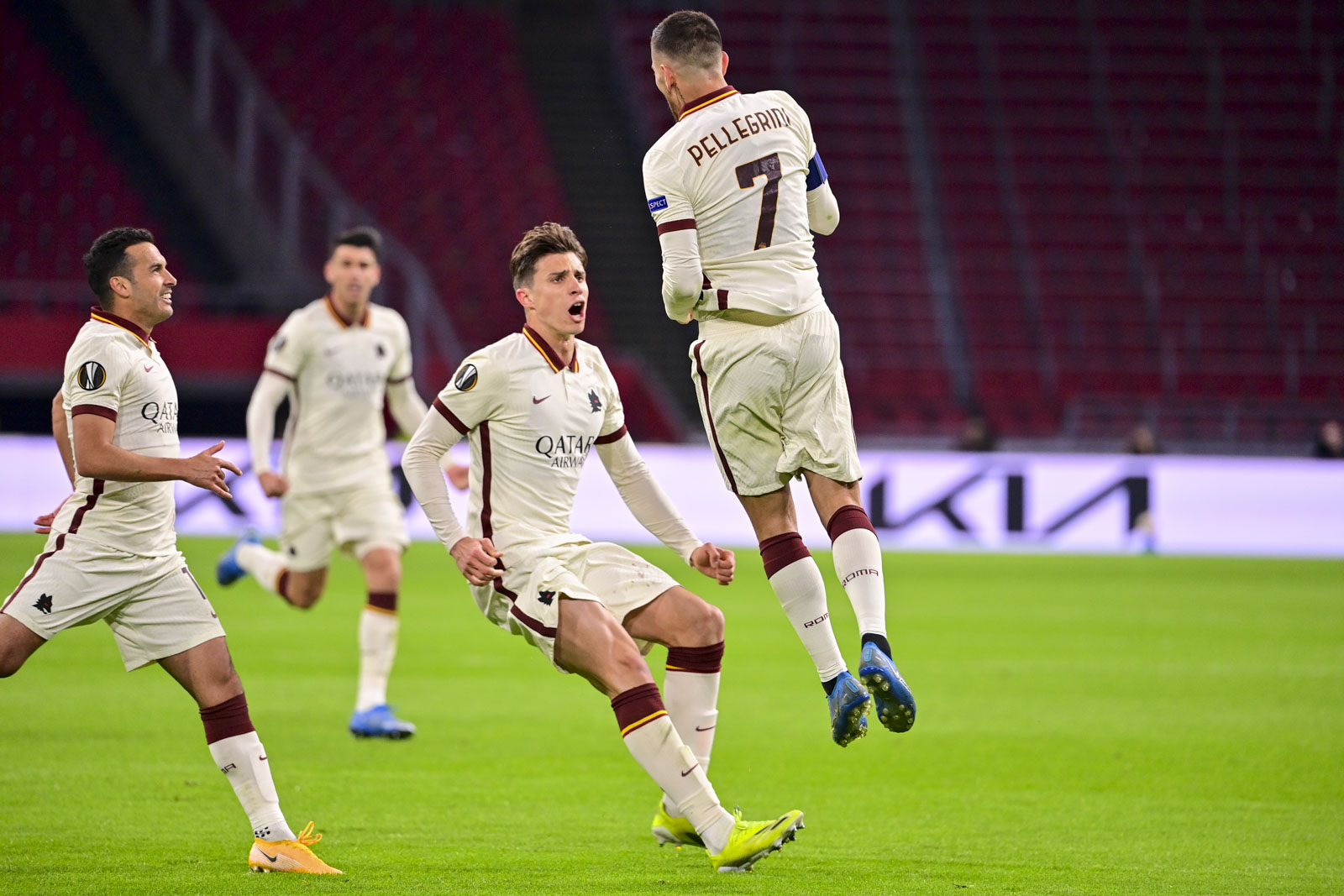 Roma is without a win in their last three-game and needs to find a way to turn it around. Roma is significantly banged up and is not playing well at the moment, but the emotional victory from Thursday night should take them into a confidence space. If they're able to execute on the few things that will turn out to be keyed in grabbing points, they should be able to pull this off. Roma needs to start taking up once again; the last month has just been Misfortune after Misfortune for the Romans. The number one priority is finding a way to maintain Musa Barrow; he will be licking his lips with a prospect of attacking this Roma defense. They are extremely banged up, and we'll have to pay someone who is not a natural center-back in the back three. This gives them the luxury of trying to take advantage of that, not to mention roll more likely go to start an 18-year-old as the wing-back they have to find a way to prevent Musso borrow from having a game for himself. Either Gianluca Mancini or Rodger Ibanez needs to track him in the Box and don't let him out of their site. This is extremely important; if Musa Barrow struggles, it will go significantly in their favor. Paul Lopez was the hero from Roma's Victory against Ajax in Amsterdam on Thursday. He has been a little hit or misses the season, but when he's at his best, he has been tremendous. For whatever reason, he struggles in the league and has done well in the Europa League. If he is able to continue the form that he showed on Thursday, Roma will have all the momentum in their counter because goals will not be coming very often isn't able to repeat or at the very least have a similar performance. The big one is avoiding mistakes defensively. Roma is already banged up, and they can't afford to put Lopez in a vulnerable position because of poor defensive play. They need to play mistake-free football. From a strategic standpoint, Roma should try to get on the counter-attack in this game. Jordan veretout his back in the lineup; this means they can start playing their counter-attacking style of football again. They are missing other components that would be useful in these situations but with Lorenzo Pellegrini Carles Perez and Boja Mayoral, which is enough for them to attack through the counter building up from the Midfield all the way into the Box. It's something that they should at least try to approach the game with that if it doesn't work, then Roma go with a different approach but with Jordan back in the lineup and healthy, that's the best route to the points.
Take Advantage of defense 

Feed the beast 

Prevent the counter

The path for victory on Sunday for bologna is quite simple. Take advantage of the defensive crisis. If the attack can force Roma's defense into mistakes, it will be difficult for them to bounce back. Musa Barrow to try to exploit that will be their strategy. Whether or not it works is unclear at this point. Ibanez and Mancini will have their work cut out for them, but they can take Musa Barrow out of the game by neutralizing. that is the one matchup to look for in this game. As an overall team strategy, the midfielders and the Wingers should do everything in their power to give Musa Barrow the ball in a dangerous situation; as I said, he is their most dangerous asset at this moment, and against a banged-up defense, they need him to play very well. Finally, unfortunately for bologna, Jordan veretout is back in the team, meaning Rome is now going to be a threat in the counter-attack the same counter-attack that buried them in the first meeting; the job of the Midfield is to prevent that as much as possible. Roma hasn't played This Way in a while, but now that he's back, they have the resources to do so.
Predictions: Roma 2-1 
Everything about this game seems like a split right down the middle. Roma is not playing well in the league right now with only one point in the last three games, then bologna is much better than earlier this season and is continuing to play very well together even in defeat. They're not split by that much right now, and both of these teams have the capabilities of pulling it off, so you would think that I'm picking a draw between them. Roma's poor form has to end at some point, and the Romans are coming off an emotional High. Somehow someway, Roma finds a way to get the job done and collect the points.
A.S Roma's Jordan Veretout

Bologna's Musa Barrow

Match Details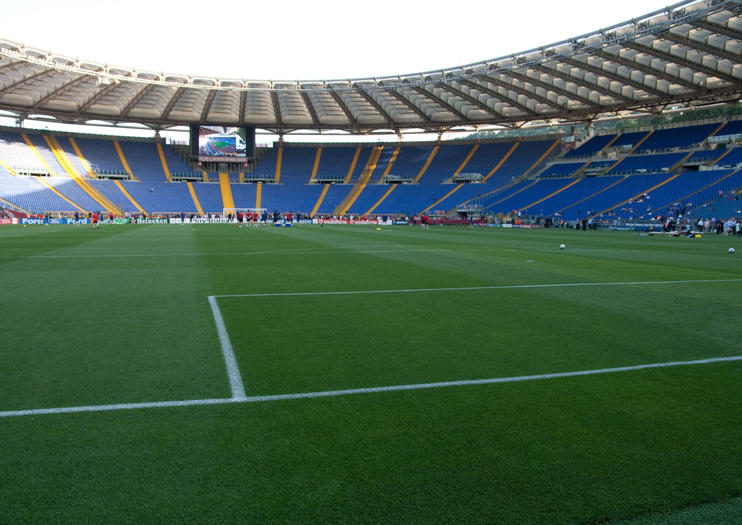 Venue: Stadio Olompico  
Date: April 11th
Kickoff: 11:00PM (USA) 5:00PM (ENG), 6:00PM (ITA)
TV Broadcast: ESPN+