A.S Roma 1 Bologna 0FT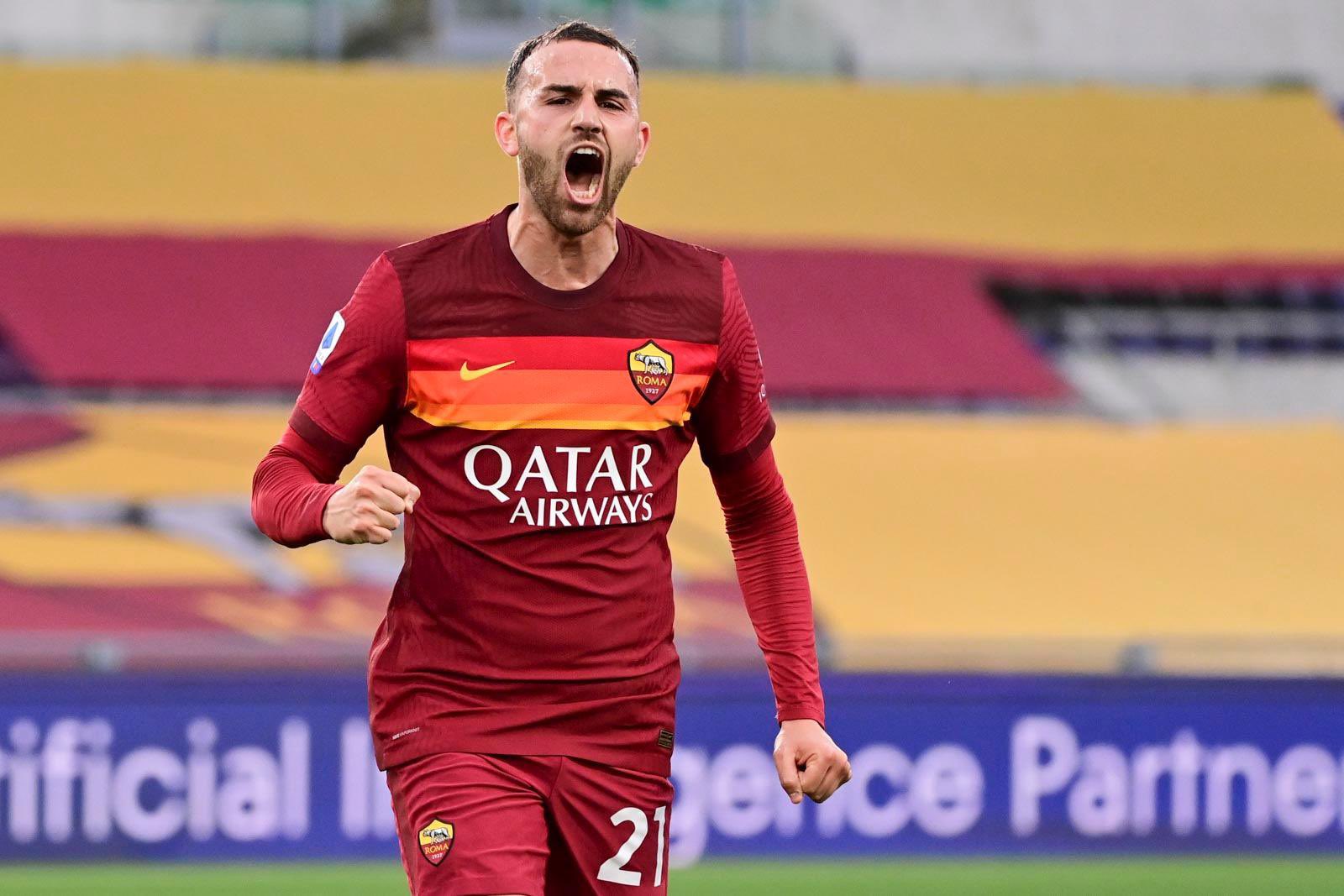 After an emotional victory in Amsterdam on Thursday night in the Europa League's quarter-finals, Roma returned home as they continue to try to get back on the right track in the League. They currently find themselves in 7th place with their only realistic hope this season to try to chase down their rivals Lazio. Roma came into the game without a win in the last couple of games; despite being outstanding in Europe, Roma needs to finish the season strong in the League. With Ajax coming to Rome on Thursday, Rome rested a bulk of their team as they prepared to face bologna at the Stadio Olimpico. Roma had beat them in humiliating fashion 5-1 earlier in the season, but bologna has improved since then. The first half of this game was all the bologna; they were the better team throughout created many chances as Roma struggled to get anything going in the opening 45 minutes. Roma did their best to keep themselves into the game but didn't have that momentum going for them. An excellent defensive display prevented bologna from taking the lead. Although an abysmal performance in the first half bojar mayoral took advantage a a poor header from the bologna midfield, allowing the Spanish Striker to roam by himself on a break, a goalkeeper came out of his box trying to deal with the situation but mayoral dribbled around him before sliding the ball in the back of an open net. Despite playing poorly, Roma found themselves in front. In the second half, Roma was much more in control, had a lot of high-quality looks on goal, and had several opportunities to increase to leave their further. Even though bologna came through late on with some close chances, Roma did enough to keep things at a distance. After the final whistle blew Roma pick up maximum points and their first victory in their last three games, they shut out bologna, closing the Gap with Lazio while resting their players ahead of Thursday's defining match of the season.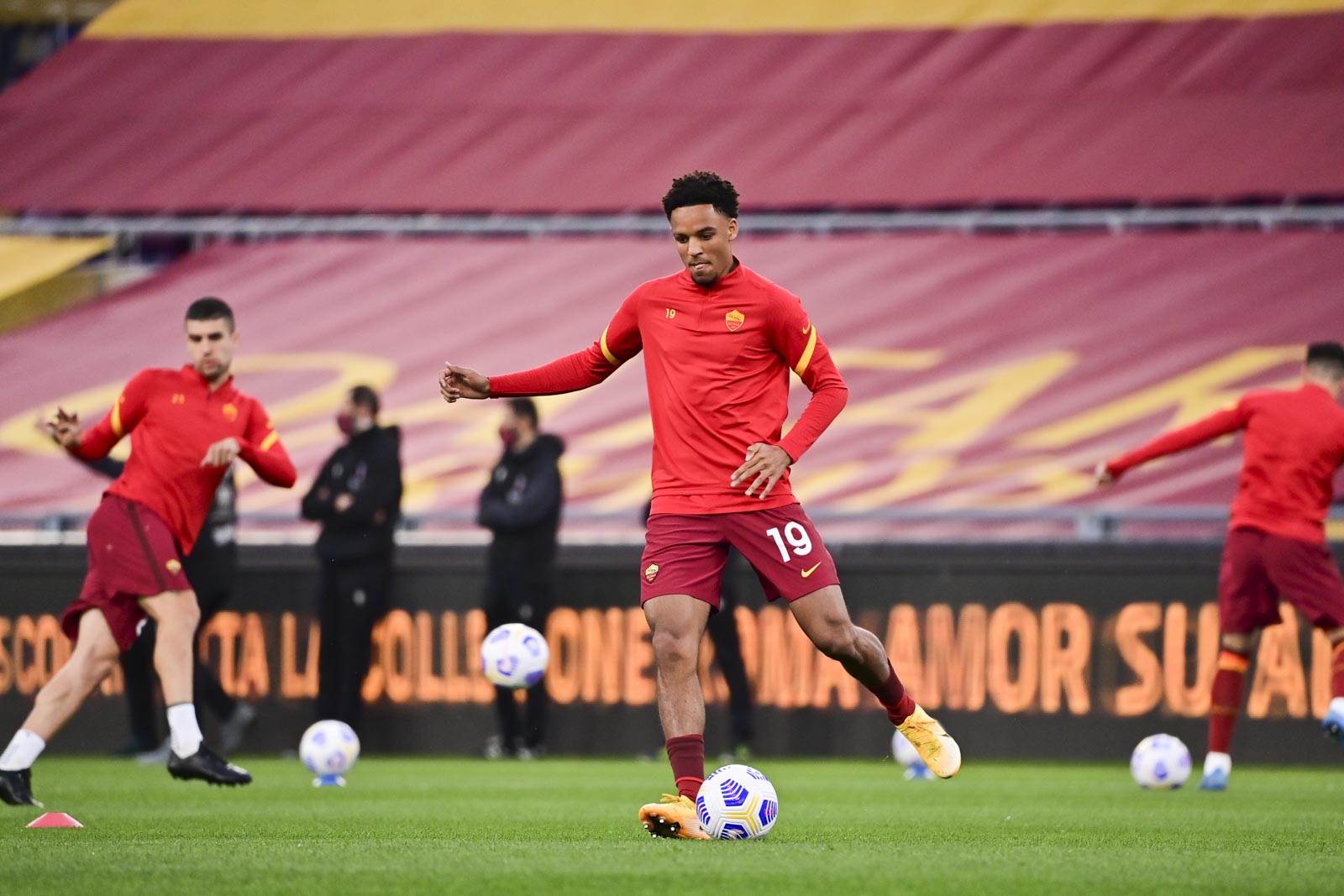 American 19-Yearold Bryan Reynolds makes his first Serie A Start.
Roma would operate out of their typical 3421 formation ahead of the match. In goal today would be Antonio Mirante. Roma's number one Pau Lopez the hero from Thursday's game, would be rested as Roma will need him at Peak condition when Ajax come to Rome. The back three would consist of Gianluca Mancini on the left, Rodger Ibanez on the right, and Federico Fazio in the middle. The wing-backs would consist of Bryan Reynolds making his first start since making his move from FC Dallas would occupy the place at left wing-back on the opposite side would be Bruno Peres. The defensive Midfield Duo would be Gonzalo Villar and Diawara. On the left-wing would be Pedro Rodriguez alongside Carles Perez on the opposite side been upfront as Roma Central Striker would be bojar mayoral.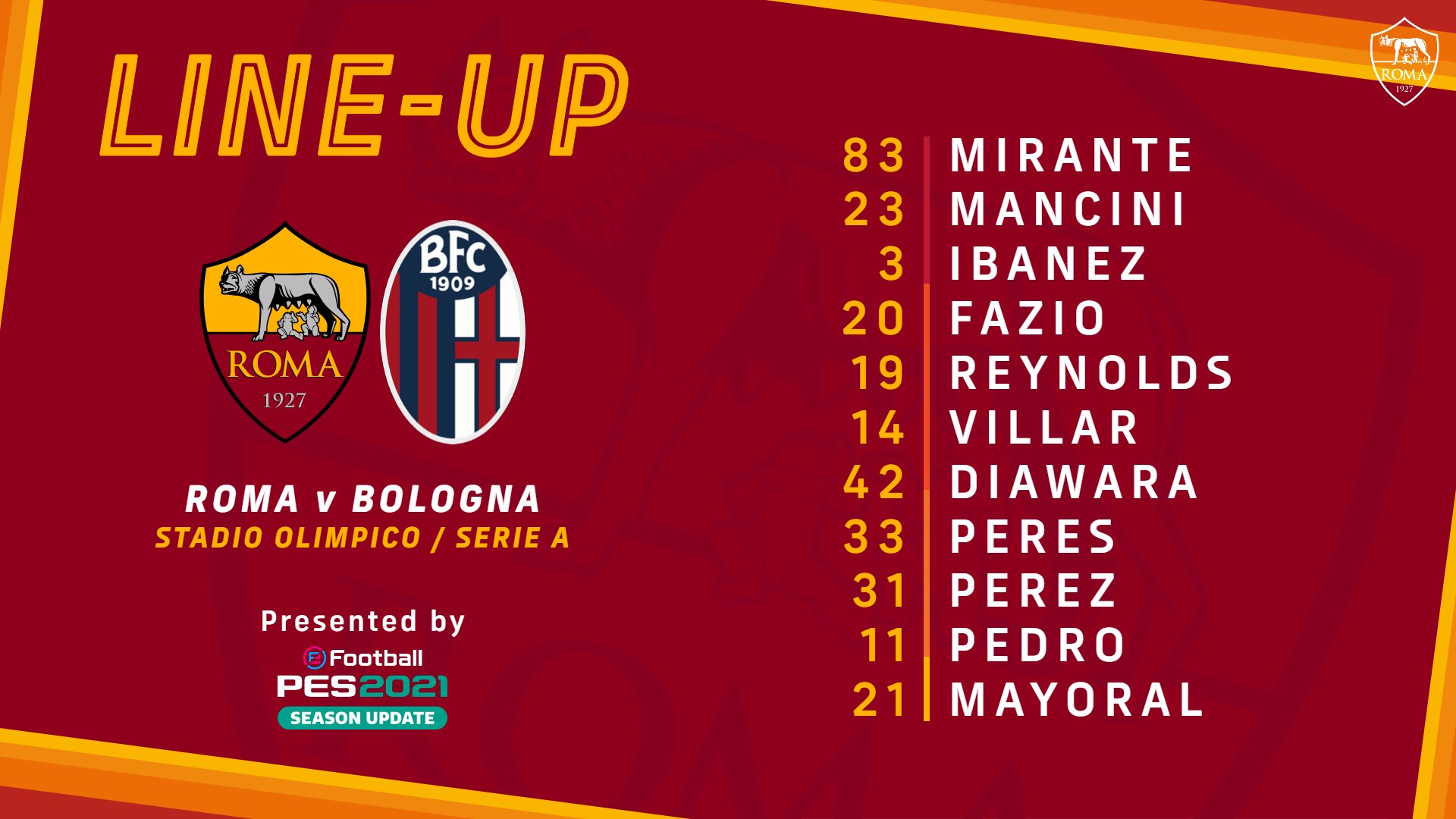 After preparations and predictions, the match got underway in the Stadio Olimpico in Rome on matchday 30. The home side would host bologna after a shock win in the Europa League quarter-finals against Ajax. Bologna, in the early part of this game, looked like the match better team. Even though Roma was playing a weakened side, they still struggled to find any momentum in the early part of the game. Bologna came early and often in the first half. Just minutes into the game Andrea Skov Olsen try testing a backup goalkeeper Antonio Mirante with a deep strike that hooks to the left. They came back a minute later. Mattias Svanberg blasted a strike coming off a corner but again didn't have the touch necessary. Roma had barely any of the ball was having a difficult time creating a chance, and were just on the back but trying to deal with what bologna was going to throw at them. Roughly five minutes later, Mattias Svanberg Rose to the occasion once again, putting his head through a Musa Barrow cross coming from a corner. The youngster got up on the ball very close, but his header just missed. They continued to dominate the game as Roma was second-best most of the first half. Musa Barrow once again trying to create a chance for his teammates this time, Roberto Soriano connected with the first shot on goal, but Antonio Mirante was there to save it. It was just an avalanche; it chances a minute later, Danilo came close again for bologna but missed. They were putting a certain pressure on Roma almost regularly. Right before the half-hour mark Roma finally had an attempt on goal as Bryan Reynolds sent through Gonzalo Villar, who had a crack on goal but was denied, but it did not change the momentum of the game whatsoever bologna we're running through Roma; they just did not have the goal to justify the first-half performance. Right at the half-hour, Mark Antonio Mirante denies Rodrigo Palacio with a deep shot from outside yet another strike from outside the box 9 minutes later as Musa Barrow once again rejected by The Keeper. They had so many chances to put themselves in front. Roma had an abysmal first half and then in the 44th min, bologna made their mistake as bojar mayoral pounced on it. A header coming from the Midfield played the Spanish Striker on side he had acres add space. Mutually a one-on-one, the goalkeeper came out of the box to try to deal with it. Mayoral supplied to touch, creating separation from himself and the keeper; as he was looking at an open goal, he took a few more dribbles before passing the ball into the back of an empty net as Roma took a 1-0 lead. Bojar mayoral continues to have a career as he scores his 15th goal in all competitions and his eighth in the league this season. A horrible first half performance and Roma grabbing a goal they probably didn't deserve, but the Romans took advantage holding a lead thanks to bojar mayoral.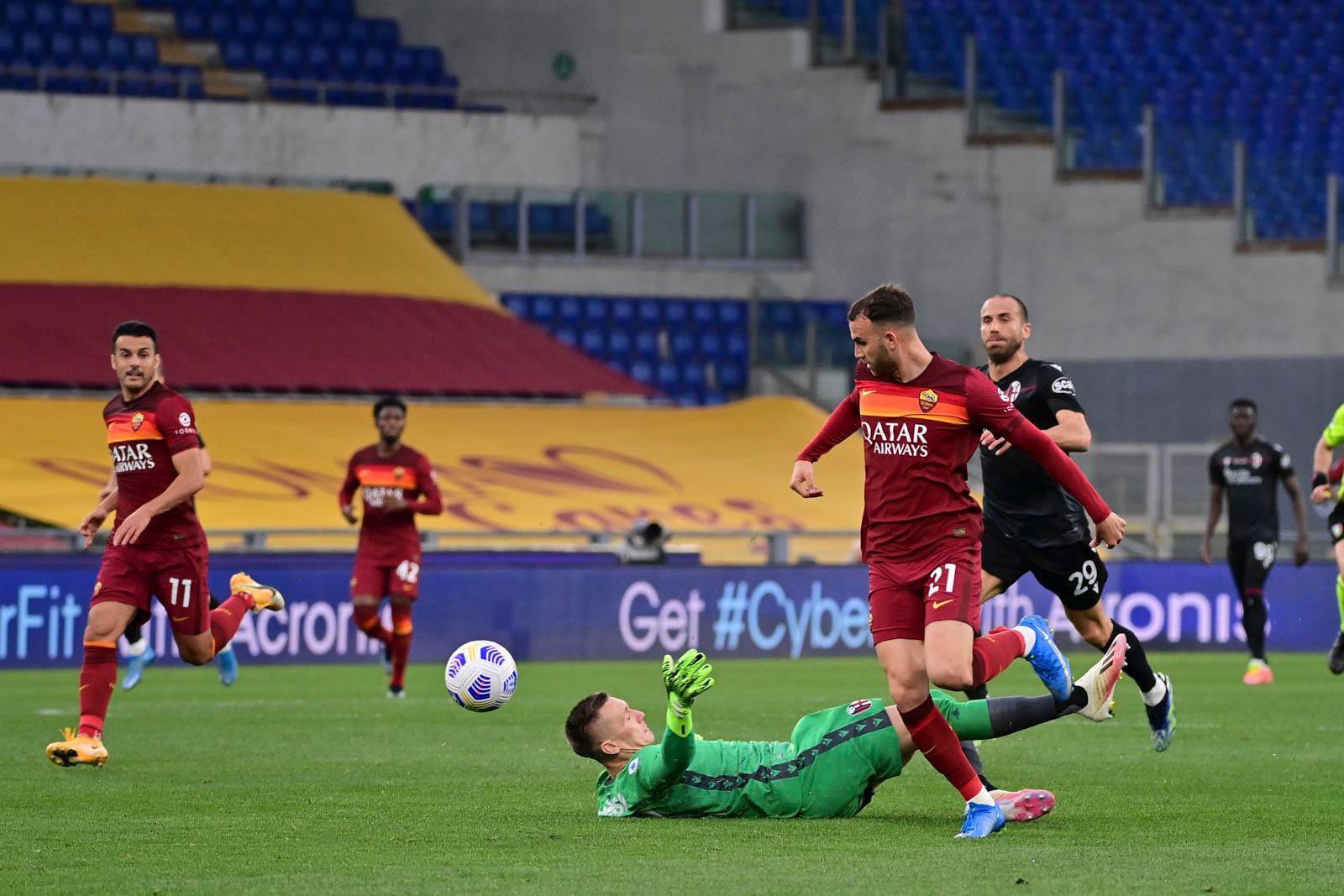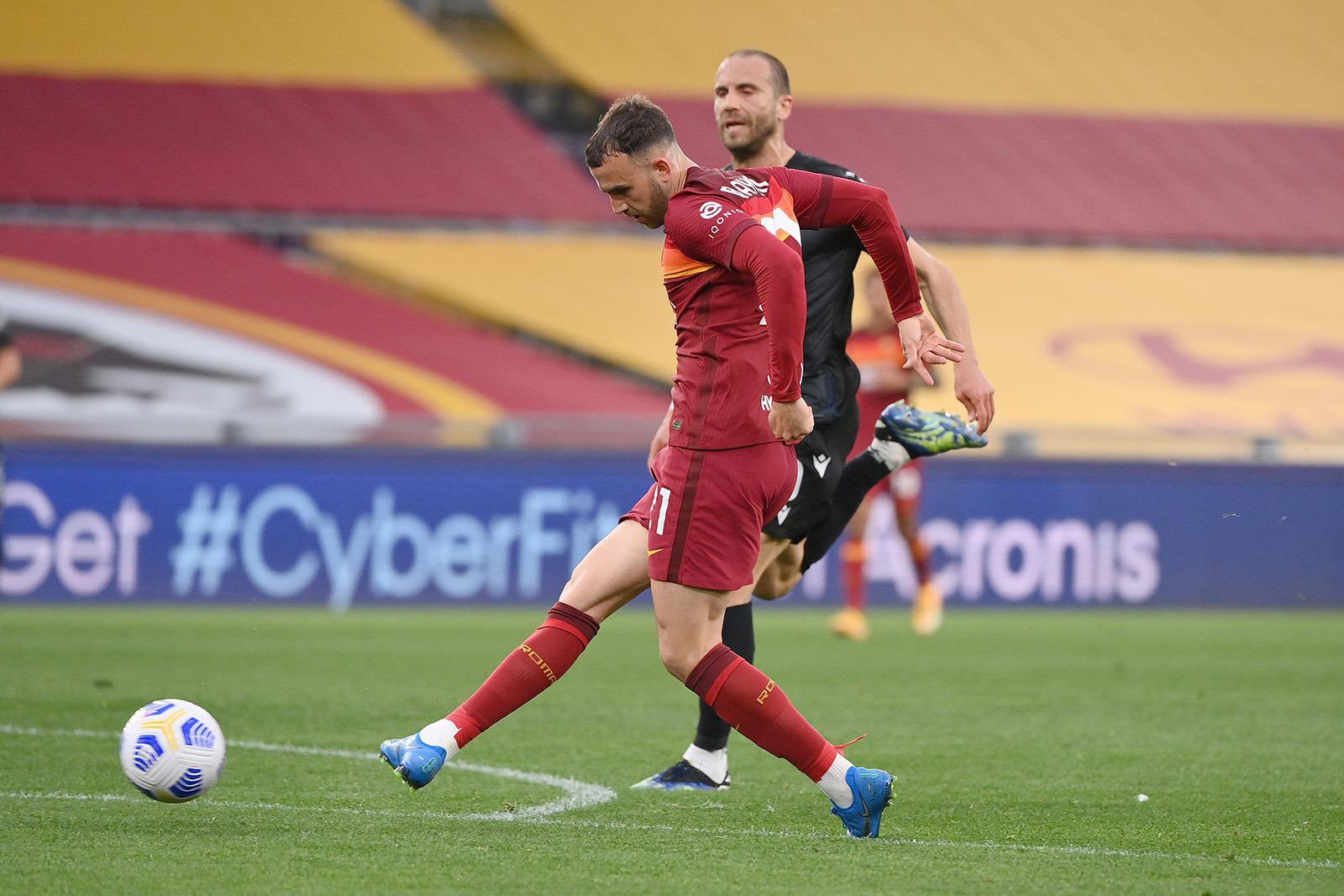 Mayoral scores late in first half to give Roma the lead
Outside of the goal, it was a really disappointing first half. Roma did not do nearly enough, and were watching bologna take complete control of the match. Some of that from Bologna at the start of the second half as Roberto Soriano missed from outside the box but it, for the most part, went back into Roma's favor. Bologna had a ton of chances and could not capitalize a lot of it had to do with the low quality of their chances. In the end, it was something that could potentially come back and bite them after seeing Roma take the Lead after a bad first half. The Roma chances and the game itself came to life in the second half. Diawara attempted to beat the keeper from inside the box but ultimately was saved. Minutes later, bojar mayoral payment dangerously close. Getting a strike, just out of the box looking for just enough space to get himself a second, ultimately not enough though narrowly missing. Not long after Diawara gave it another go, his shot from close was denied from The Keeper. Roman would make a pair of changes shortly after, with Jordan veretout replacing Diawara and Hendrick Mkhitaryan making his Roma return with Pedro being replaced. A minute later, Rodger Ibanez tried a vicious strike from outside the box horribly missing; however, it was vaguely reminiscent of his game-winner on Thursday, so I don't mind the attempt. Mihailovich made a terrible decision following this as bologna took out their best player as Musa Barrow, a sacrifice for tactical reasons. The momentum was all with Roma as they had control of the game and looked like they were going to see out the victory. With a little less than 20 minutes to go, Roma continues to threaten the goal. Gianluca Mancini connecting on a header but not having the accuracy required. Then a minute later, Bruno Peres nearly scored with a potent shot from outside the box. Roma a really pressurizing late in the game. Roma made two more changes as Rick karsdorp replaced Brian Reynolds as a young American gets 76 minutes of play in his first start. Also Lorenzo Pellegrini comes in for Carles Perez. Roma was in complete control. Jordan veretout tested from Deep, then with five minutes to go, Rodger Ibanez was denied. In the closing moments, the game bologna had a couple of chances, but Roma's great defensive play denied them The Equalizer. In the end, Roma held on for a very narrow 1-0 victory. Roma snaps their winless run, picking up points while resting many of the key players who will need to be ready and refresh for the quarter-final second leg in the Europa League on Thursday. Roma also closes the gap between themselves and Lazio as Roma now has a realistic chance two indeed finish in front of their Rivals.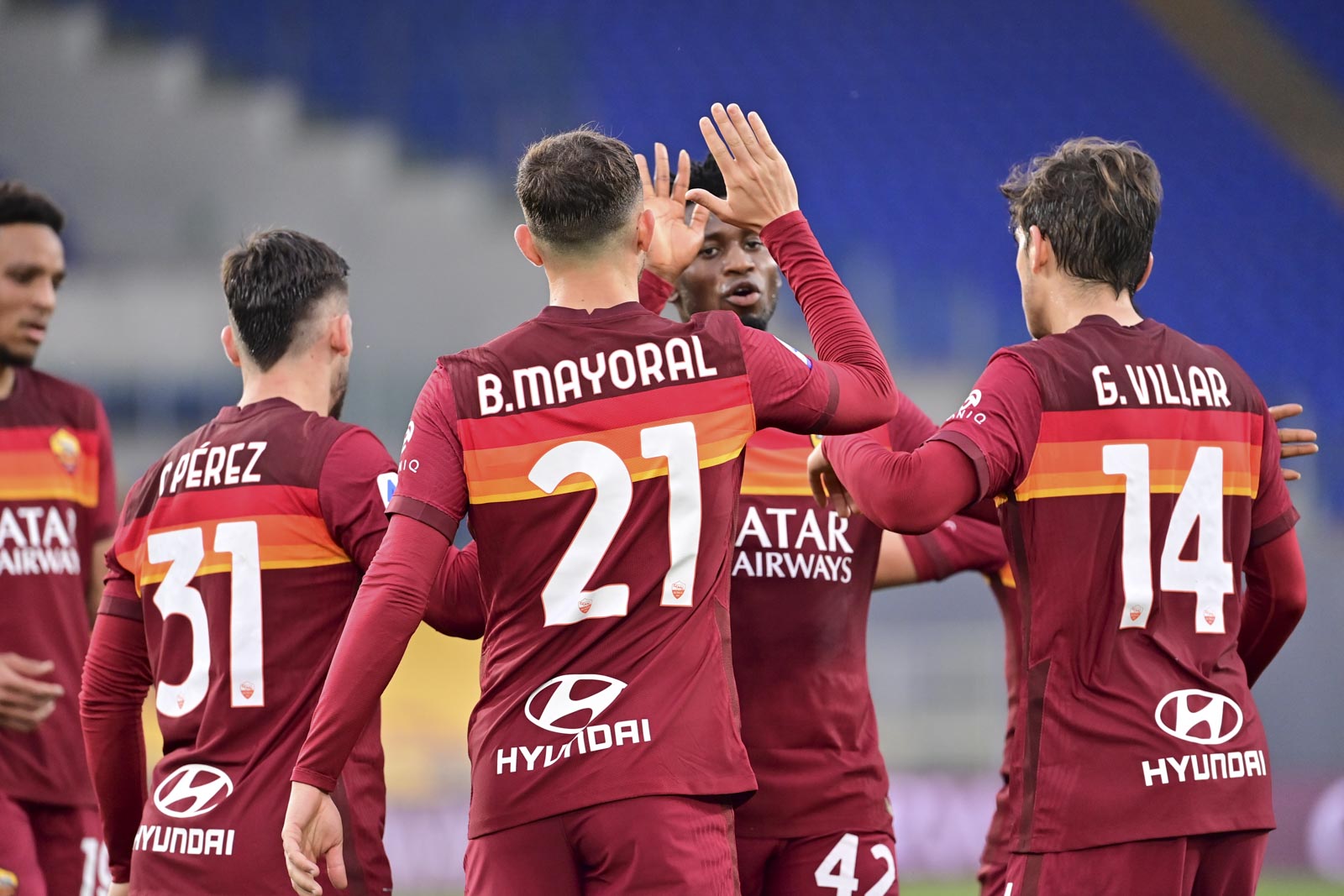 Roma snap Serie A skid with 1-0 victory over Bologna
Roma sees their windlass run come to an end at home with a narrow 1-0 victory over bologna. The Champions League Chase is undoubtedly gone for Roma this season, but Roma still will be motivated to at the very least finished ahead of Lazio in the table. They minimized that deficit to one point today and will be looking to try to take advantage of that over the next couple of weeks. Outside of that, there's not much Roma can do to make the Champions League; the four-five teams that are going to be involved in that conversation are significantly in front of Roma, so there's not really that much of an opportunity for them to do that. However, for the season's general mood, Roma needed to get a victory today. Even if they do not get Champions League football this season, Roma wants to finish as strong as possible. There are few big games this season. Roma will look to try to improve their form against the top six at least. In all honesty, the season in Serie A is just about cooked. It was a terrible first-half performance obviously, Roma rested significant pieces with a crucial second-leg tie against Ajax in Rome on Thursday; Roma needed not to risk anything; they've already suffered so many injuries this season, and I do not want to extend to it. Late in the first half, after a really poor performance bojar, mayoral stuck a strike into the back of the net to give Roma a 1-0 lead. It was all that was required. Despite a much-improved second-half performance, they could not find the back of the net again, but we're able to do enough to distance themselves from bologna, who ended up getting the victory. We saw almost an entire game from American Prospect Brian Reynolds; he was inferior in the first half but was able to make it up with a much-improved second-half performance in which some elements make him look like a unique talent. All in all, it was a necessary performance, and it's always nice getting a clean sheet. The man of the match goes to bojar mayoral. Just another example of what can occur when he is supported. Roma is going to be in the business for a striker this summer, but Mayoral certainly has Justified his place in this Roma team for next season; all eyes are on the second leg of the Europa League now.  
MAN OF THE MATCH: Boja Mayoral