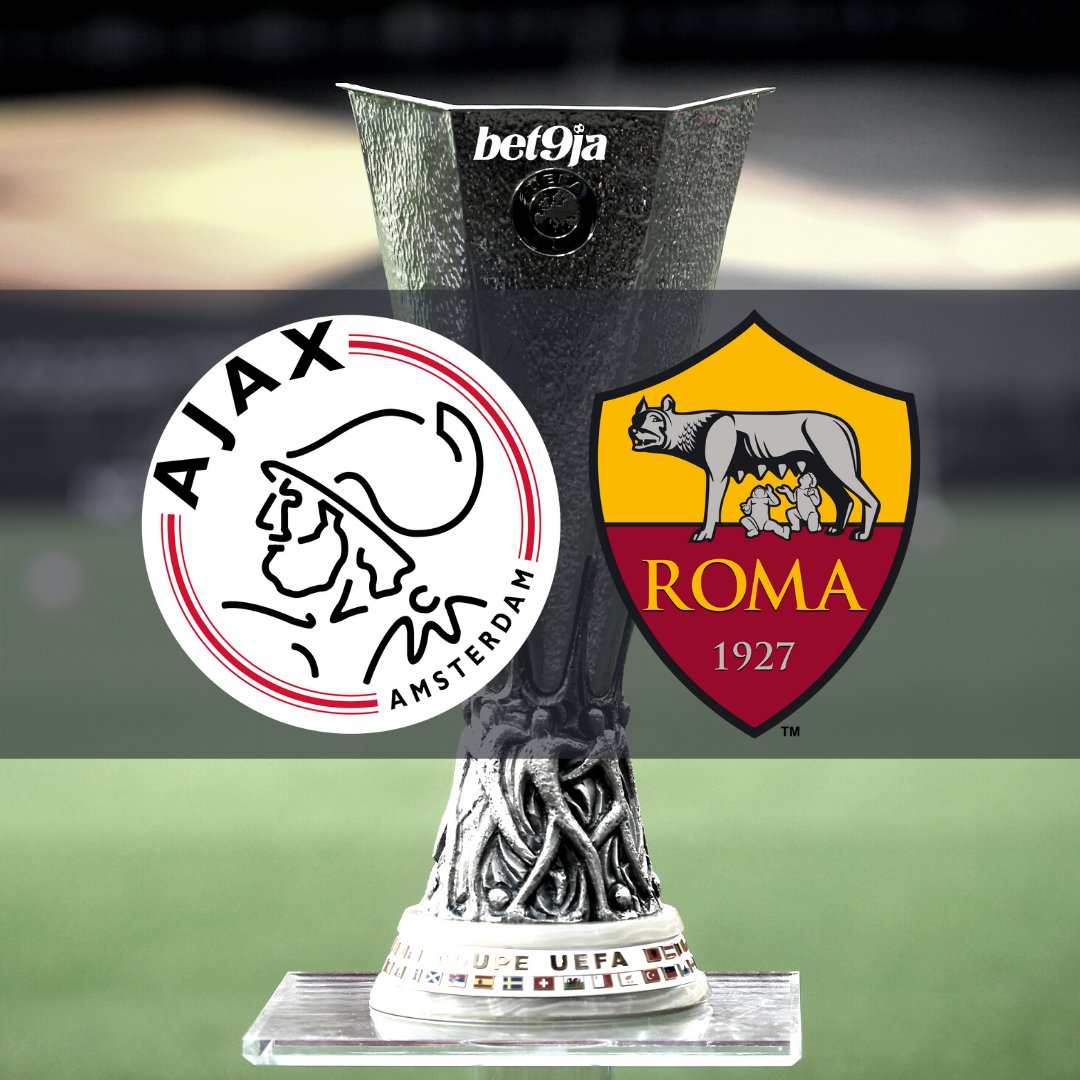 Roma got back on the winning track over the weekend as they try to drive that momentum into the Europa League quarter-finals for the second leg, this time at the Stadio Olimpico. The heavily-favored Ajax were stunned in Amsterdam as Roma went on to win with a 2-1 Victory thanks to a late Rodger Ibanez stunning goal. Ajax, we're on the verge of taking a 2-0 lead in that game when Pau Lopez saved a penalty that changed the complexion of the game and the tie. Roma at home now has two away goals and just needs to hold off a strong Ajax side that is equally capable of turning this thing around. However, Roma is a much more confident team, and despite the situation and the weapons that the opposition has had, the Romans are on the verge of qualification. That's easier said than done, but at home at the Stadio Olimpico in the Europa League, Roma has not lost. Regardless they still go into this game as underdogs but will have a sense of optimism of getting to the semi-final. Will we see Roma finish the job at the Stadio Olimpico? Or will Ajax find a way to turn this thing around and overturn the two away goals that Roma has? We'll find out all that and more when they go to battle on Thursday night.
A.S Roma Lineup and Form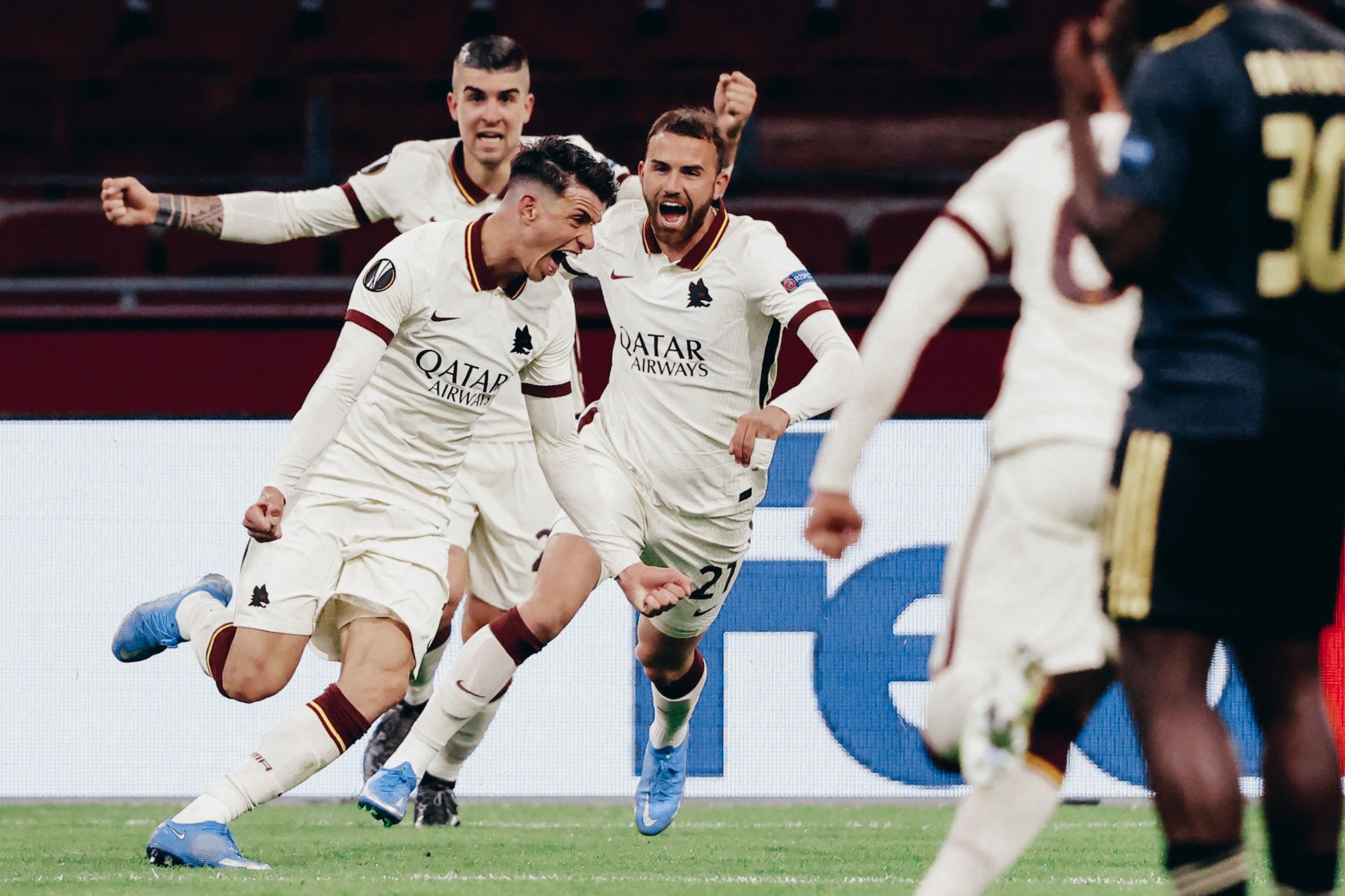 It's hard to predict what formation Roma operates out of. Considering the back three worked reasonably well in the first game, Roma's usual formation and set up out of the 3421 formation is possible. We should always see Pau Lopez, who was the star of the show in the first leg. The back three is likely to consist of Gianluca Mancini on the left, Rodger Ibanez on the right, and Bryan Cristante in the middle. The wing-backs are likely to be Rick Karsdorp on one side, then the youngster Ricardo Calafiori on the other. In the defensive Midfield Duo, we should see Jordan Veretout returning to the starting lineup and Diawara. On the wing, we should see Roma Captain Lorenzo Pellegrini on one side and the return of henrikh Mkhitaryan on the other. An upfront as Roma Central Striker the experienced Edin Dzeko.
Manager: Paulo Fonseca 
Roma Predicted XI (3-4-2-1:)  Lopez; Mancini, Cristante, Ibanez; Karsdorp, Diawara, Veretout, Calafiori; Pellegrini, Mkhitaryan; Dzeko
Manager:  Erik ten Hag
Ajax possible starting lineup: (4-3-3)Scherpen; Klaiber, J. Timber, Martinez, Tagliafico; Alvarez, Klaassen, Gravenberch; Antony, Tadic, Neres
Ajax Keys to game 
Get on Counter Attack 

Ball Control 

Convert in front of goal 
Ajax are completely capable of turning this thing around; they do find themselves in a hole, but they certainly have what it takes to get out of it. However, things will be slightly more difficult at the Stadio Olimpico Roma have not lost at home in this competition, making what Ajax is going to be much more problematic. On a talent basis, they are probably the most talented team left in the competition, and from Back to Front, probably the deepest team and logically speaking, should win the Europa League. However, the first leg damages them significantly; now, they have to go out there in Rome and find a way to beat Roma. This isn't something they're not capable of doing; they have the capabilities they have done this on the biggest stages. Roma's experience may go against them slightly, but this is a young, energized team with some experience like I can find ways to be effective even when playing from behind. Rome is likely to line up with a back three again; it did work in the first game, and with several starters coming back, there's no reason it couldn't work again. Ajax needs to get on the counter-attack on the break; they are lethal and can take advantage of the back three. Ajax also needs to dominate the Midfield, especially given what they can provide when they control the game. This is a must; it will be complicated to do that, but if they're going to turn this around, it's something that needs to happen; finally, Ajax need to convert in front of goal they had countless opportunities in the first leg, and we're outdueled by an incredible goalkeeping performance from Paula Lopez. Lopez will be confident and inspired to repeat a similar performance regardless of Ajax's need to find ways to break down the Roma backline and get the necessary goals at the Stadio Olimpico. Ajax is still very much alive in this, and if they're able to do these things, there is a scenario in which they could turn this around.
Roma's keys to the game 
Use Experience and Europa league home form 

Start Fast Hit early 

Pau Lopez Performance Again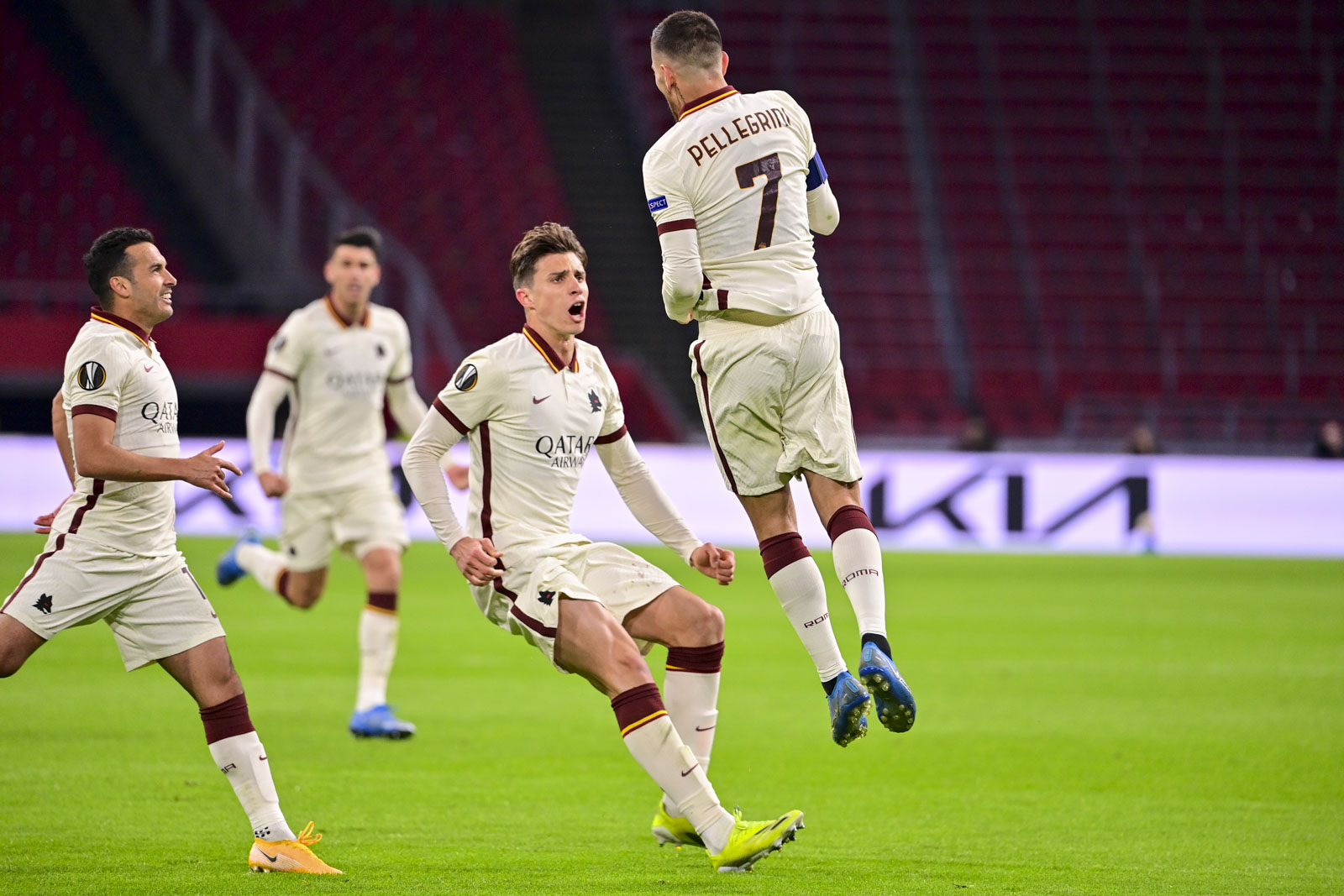 Roma has put all the pressure on Ajax after getting two away goals in the first leg. It is right there for Roma to take advantage of their form at the Stadio Olimpico, especially in the Europa League is flawless. They haven't lost a game yet at home; this gives them all the confidence to close the deal. However, it's going to take more than just that to pull away ultimately. Roma will have Jordan veretout and Mkhitaryan both returning to the team. This makes Roma a little bit more explosive. Roma must use their experience. Roma is a relatively young team but has players that have been through big moments in the Champions League and Europa League. Mkhitaryan a Europa League winner with Manchester United and Edin Dzeko statistically Roma's most successful Europa League performer. Even though he's not playing regularly for Roma this season, he's come up big in the Europa League this campaign and is still someone capable of having those types of moments. Roma's second all-time European goal scorer. It does not matter his numbers this season at all because of his experience in Europe as well as others it gives Roma a huge advantage in that respect. Ajax, for the most part, is a very young team. Not only that, Ajax does not have a lot of squad depth at Stryker. Brumby got hurt over the weekend, and now Ajax essentially has only Dusan Tadic to rely on. You could argue that is their best player; however they don't have any real attacking option Off the Bench that they can bring into this game. Roma must try to take advantage of that. Once Roma get a feel for the game, they should attack aggressively. With Jordan Veretout back in the team for Roma, they can counter-attack more precisely. If you're able to hit them early and get a goal, it will become almost impossible. As long as Roma keeps them at arm's length and performs at the Stadio Olimpico, Roma should go through to the semi-final. Finally, it may not be required in the same way, but if Roma got another world-class performance from Pau Lopez, it would make them a very difficult to be beaten. The Spaniard has been the best goalkeeper in the Europa League and is looking to keep his campaign a lot. He saved absolutely everything in the first leg of this quarter-final match-up. If he can replicate the performance, he may even earn another season in Rome despite reports that Roma is interested in signing another goalkeeper. If he performs again as he did in the first leg of the quarter-finals, not only will Brahm get to the semi-finals, but his future will be decided based on that. The penalty save saved Roma season now. Lopez just needs to help Roma close the deal; I think he's certainly capable of that, and with Roma having some important pieces back in the team, they should feel confident about getting the job done.
Prediction: 2-0 Roma (4-1 AGG)

This will be a very tough match for both teams; it's one rather difficult to call. Ajax has the capabilities of doing this, but Roma have two away goals what makes things more complicated, not to mention the experience that they have, and the players that are coming back into the team is really hard to call, but in the end, at the Stadio Olimpico a place Roma are unbeaten I think Roma close the deal here and get to the semi-final. Roma currently has two away goals have all the capabilities to get the job done. I have Roma winning 2-0 as they will clinch a spot in the semi-final where they will likely find Manchester United. A platform for Revenge for Roma Captain Lorenzo Pellegrini, who watched his team get dismantled as a kid in the Champions League in two consecutive years. Roma gets to the semi-finals. Lorenzo Pellegrini will be licking his lips for revenge against a Manchester United that ruined his childhood.
A.S Roma's Pau Lopez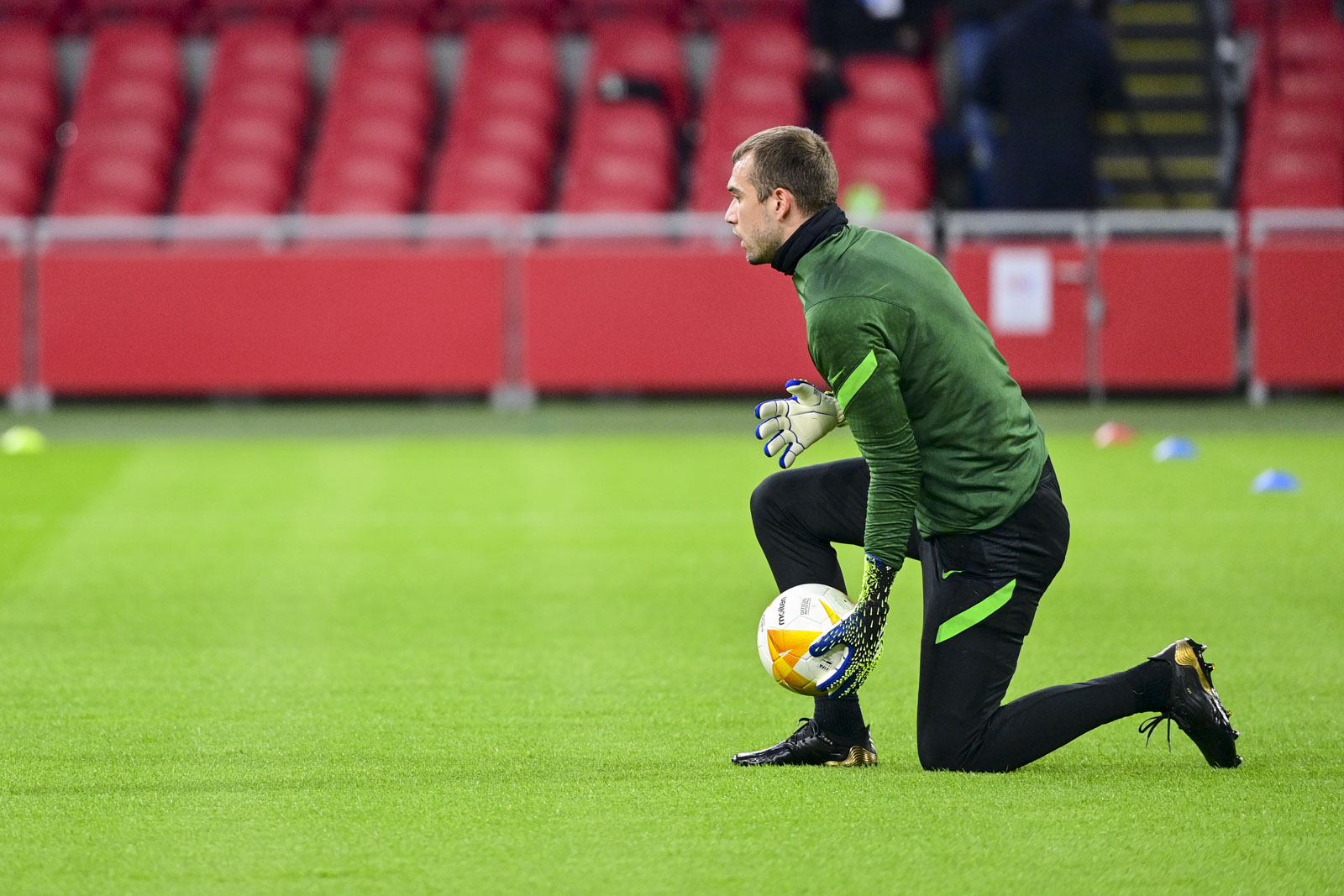 Ajax Antony 
Match Details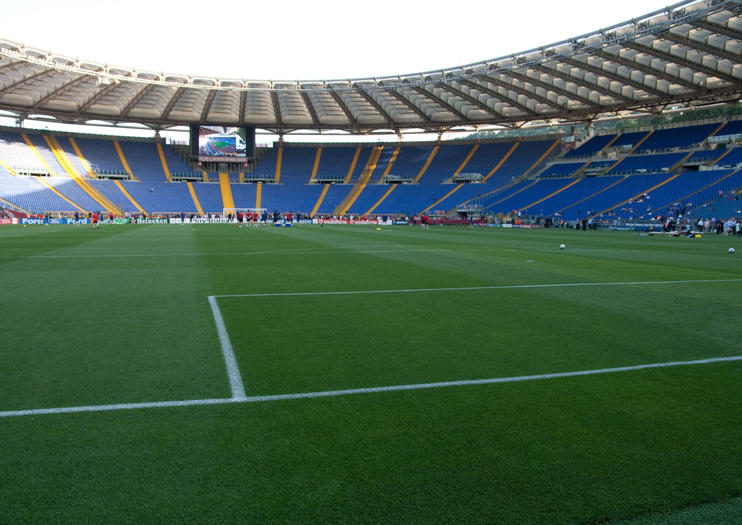 Venue: Stadio Olimpico
Date: April 15th
Kickoff: 2:00PM (USA) 8:00PM (ENG), 9:00PM (ITA)
TV Broadcast: CBS ALL EXCESS