Champions League Quarterfinals PSG vs Bayern Munich (PSG leads 3-2)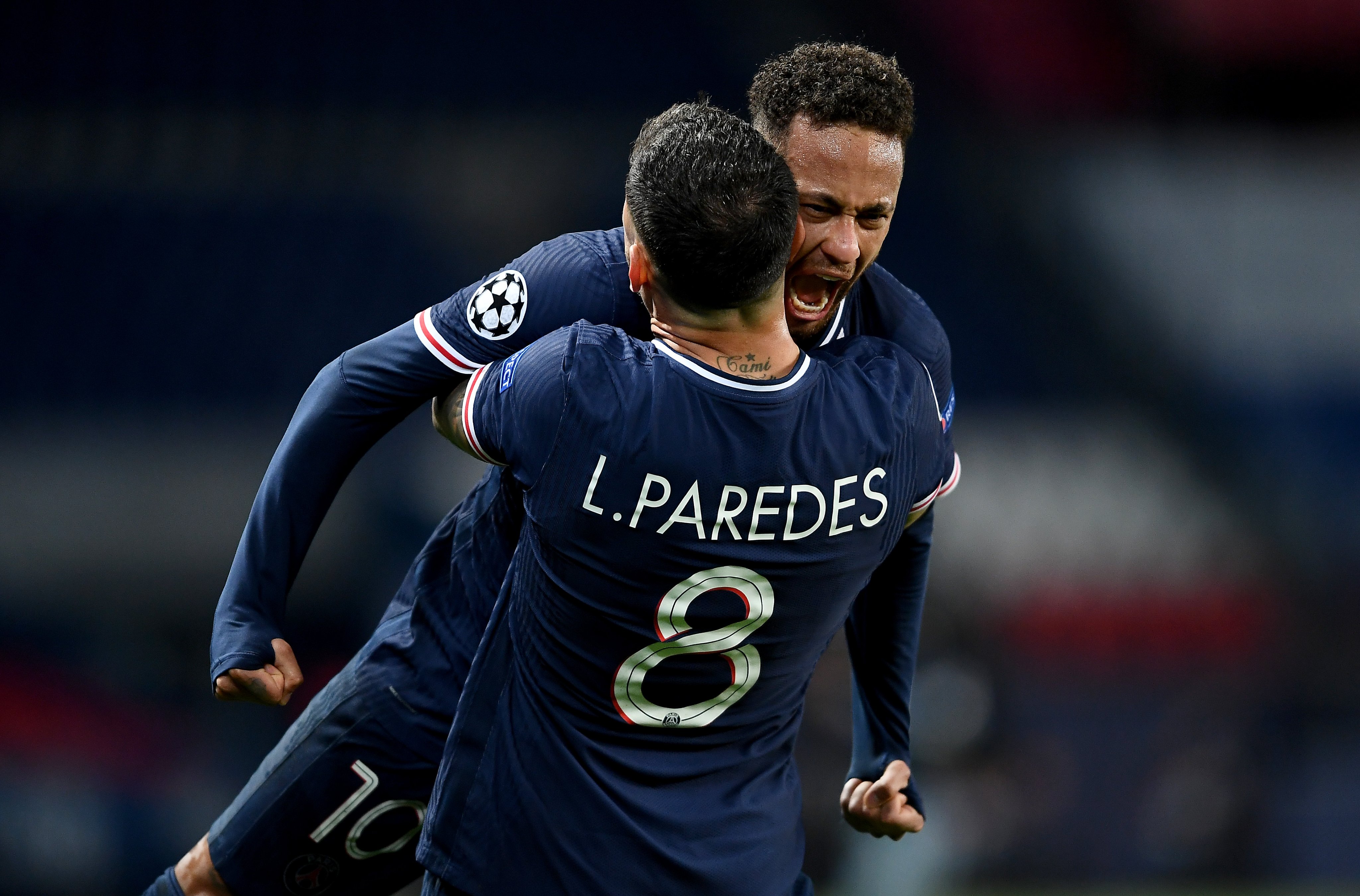 We saw an amazing first leg of the quarterfinals between PSG and Bayern Munich. As I like to call it, the first leg of the Champions League final because ultimately, whoever goes through between these two will end up winning the tournament. While Bayern Munich were without Robert Lewandowski again, both teams can find those moments in the Champions League match on the highest level to put themselves through to the semi-final. Regardless of who goes up against either of these teams, they're going to be heading out of the competition. We are talking about a game that features six of the top 15 players in the world. The first leg in Munich on that fateful snowy night was a Champions League classic. A true Neymar masterclass best player on the pitch as he largely contributed in the night that Mbappe had scoring those two goals. Bayern, even without Lewandowski, found a way to draw back in it, but ultimately PSG held on to a 3-2 lead after the first leg; the important factor was the three away goals. Something that it looks like was going to be very important in the second leg. It was very competitive throughout the 90 minutes in Paris. The chances came early and often, and Neymar was at his absolute Peak yet again proven that he still is the best player in the world even though nobody will give him credit for reasons that have nothing to do with football. Neymar got things going early for Paris, sending through Mbappe on a counter-attack; the French Superstar came within inches sing his strike just misfire on Paris's well-timed attack 7 minutes later, Neymar nearly put the game away for PSG. The Brazilian dribbled into the box with no hesitation, ultimately connecting on a sliding shot that was dealt with by Manuel Neuer. Rapid opportunities for Paris. He became a defensive battle with a lot of attacking football that was closed out by tremendous defensive play from both PSG and Bayern Munich. Lucas Hernandez was especially impressive in this game, essentially dealing with many great chances the center-back was on top of it. Tag had control of the first part of the game, but Bayern Munich started to feel it down the stretch. Leroy sane connecting on a deep strike that just was a little wide of Keylor Navas. 2 minutes later, Bayern Munich hit again, this one from Joshua kimmich, who picked off a ball after a poor defense of mistake from PSG just outside the box, hitting a gripping shot searching for that top corner but once again Bayern could not reach the target despite to outstanding efforts on goal. Just a few ticks later, PSG saw and mbappe and Neymar's connection on the counter-attack Mbappe made the intelligent play setting up Neymar right in front of the Brazilian can a powerful shot. Still, ultimately Lucas Hernandez made a sliding tackle that saw the ball deflected. Over the next five minutes, Neymar had a sequence of true misfortune. As the world's best player hit the crossbar on three different occasions. In the 33rd, 36th, and 38th minutes.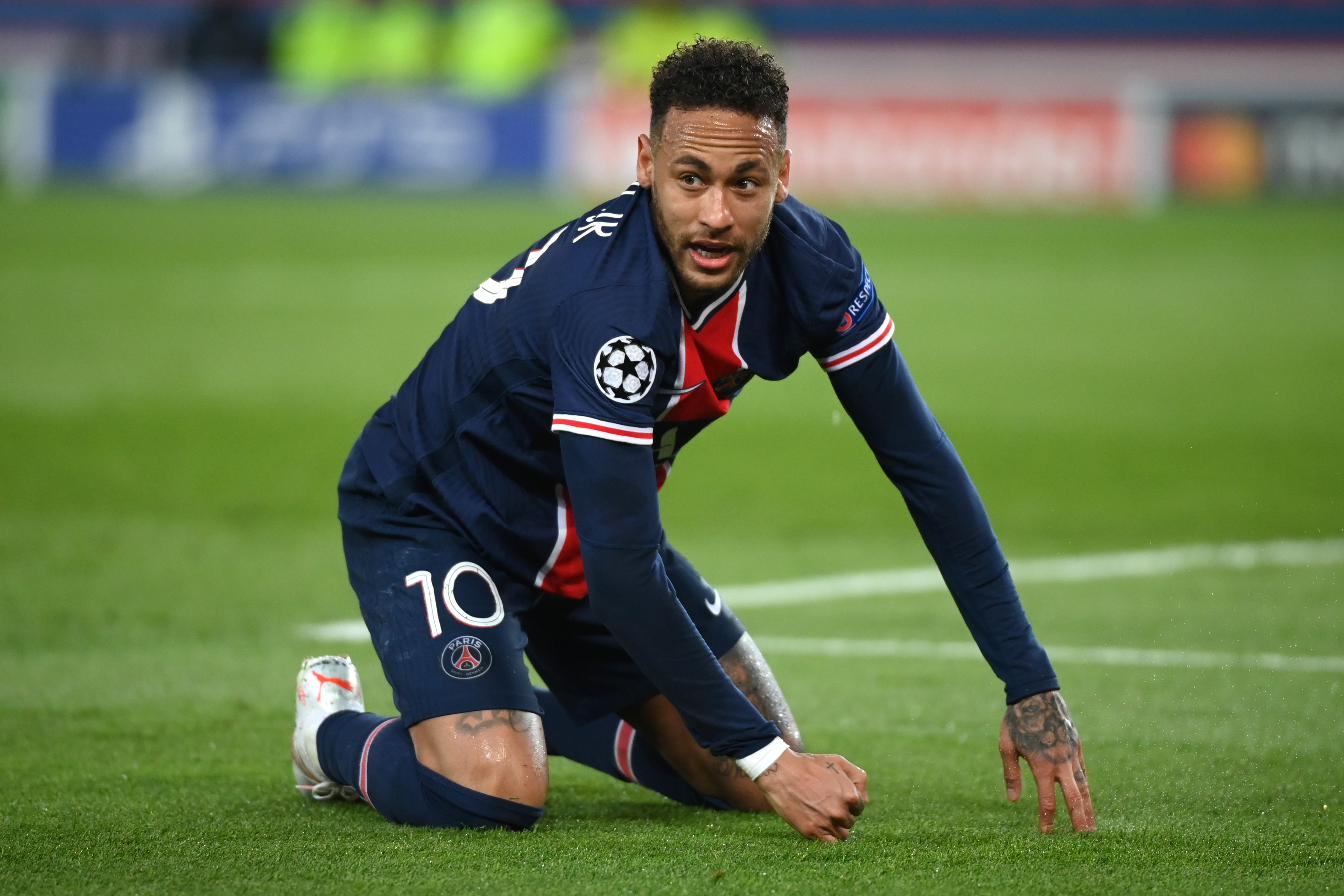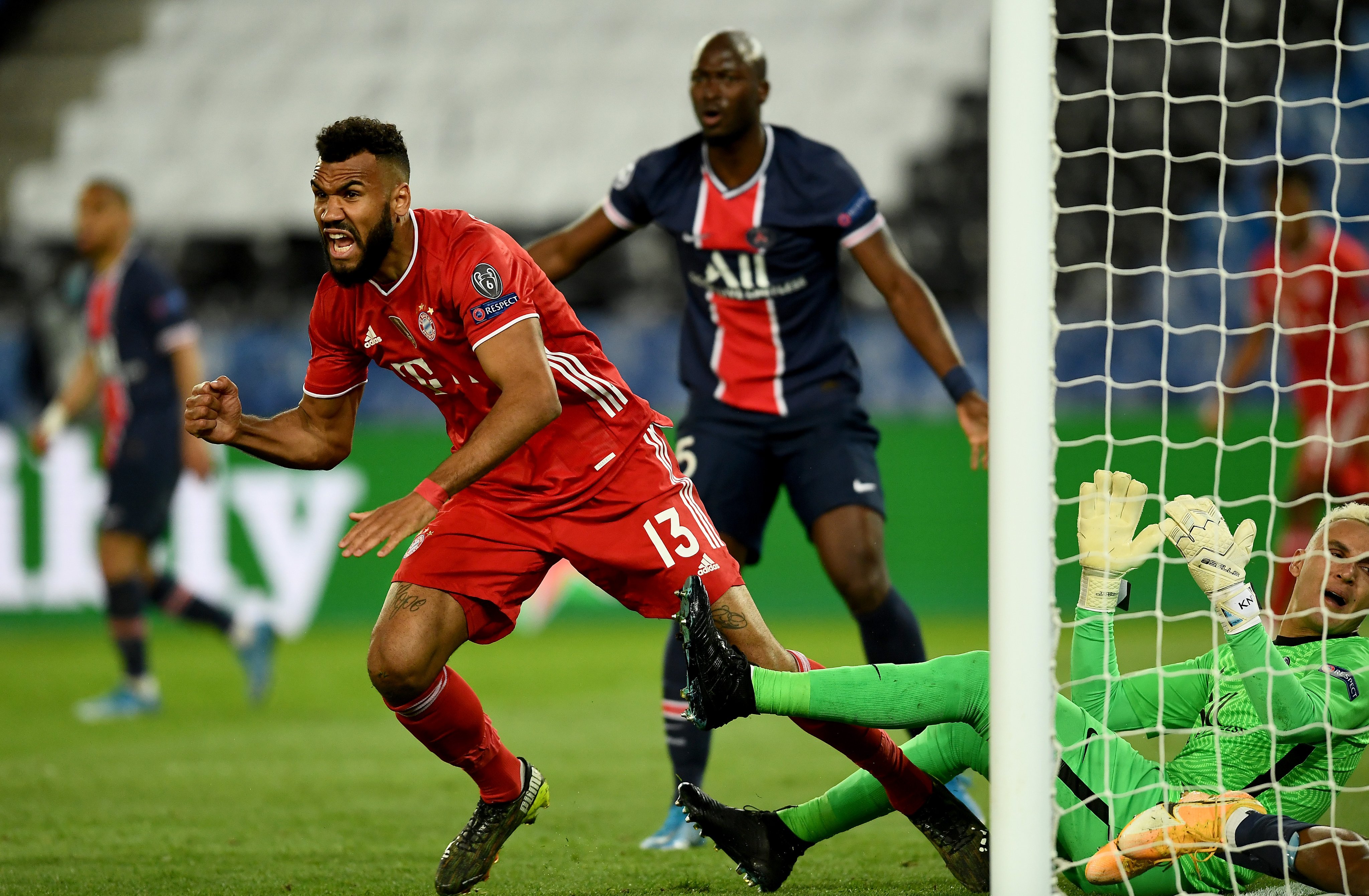 Neymar his post three times only for Choupo-Moting to give Bayern hope
Neymar was in a perilous position on the right side of the box, hitting a outstanding strike hitting the bottom post; Neymar came through again this time a strike from outside the box that hit the top of the post, and then on the third occasion, Neymar essentially dribble through the entire team finding just enough space and connecting what could have been a goal as his strike hits the low post. Neymar was overwhelming Bayern Munich in that sequence; he could have scored all three, but fortunately for Bayern Munich, they stayed alive mostly because of the crossbar. Right before halftime, Bayern Munich got their goal through Choupo-Moting Keylor Navas dealt with a David Alaba strike before Choupo-Moting connected on a header into the back of the net as Bayern Munich took a 1-0 lead. However, PSG still led on the away goals rule as Bayern Munich needed one more. Just minutes before the break David Alaba try to test Keylor Navas, who made a World Class A the Austrian's strike was searching for the top corner somehow someway the PSG goalkeeper managed to get his hand to it, denying what could have been an outstanding goal and an important one at that. After the first half, it was a one-goal game, still plenty of time for Bayern Munich to get themselves in front, but Neymar and Company just seem like that wasn't going to happen. fairly early in the second half, Angel Di Maria cut into the box, setting up Neymar right in front of the goal the Brazilian slid but miss time the situation as he could have scored yet again. This one looked like a mistake in fast time, but considering the ball's trajectory and how quickly the sequins adapted, Neymar did everything he could to position himself for that; it just wasn't meant to be in that scenario. A minute later, Angel Di Maria came close, missing from Deep. Bayern Munich really tried to push at the very end Leroy sane, setting up Thomas Muller with a brilliant through-ball the German Legend connected but once again, Navas made a ridiculous save. With 12 minutes remaining Neymar sent through mbappe, who scored another goal But ultimately was taken off because of offsides. What time taking down, Leroy Sane tried to give a Bayern Munich some energy a good headshot once again not having the accuracy pull it off than in the last gasp of the game in the 91st minute Leroy Sane connected on a well-hit strike that on another day would have found the back of the neck but heroically was denied by Keylor Navas a final time. Neymar with out-of-this-world again and Keylor Navas PSG even if it was without Robert Lewandowski, PSG Advanced to the semi-finals knocking out the defending Champions.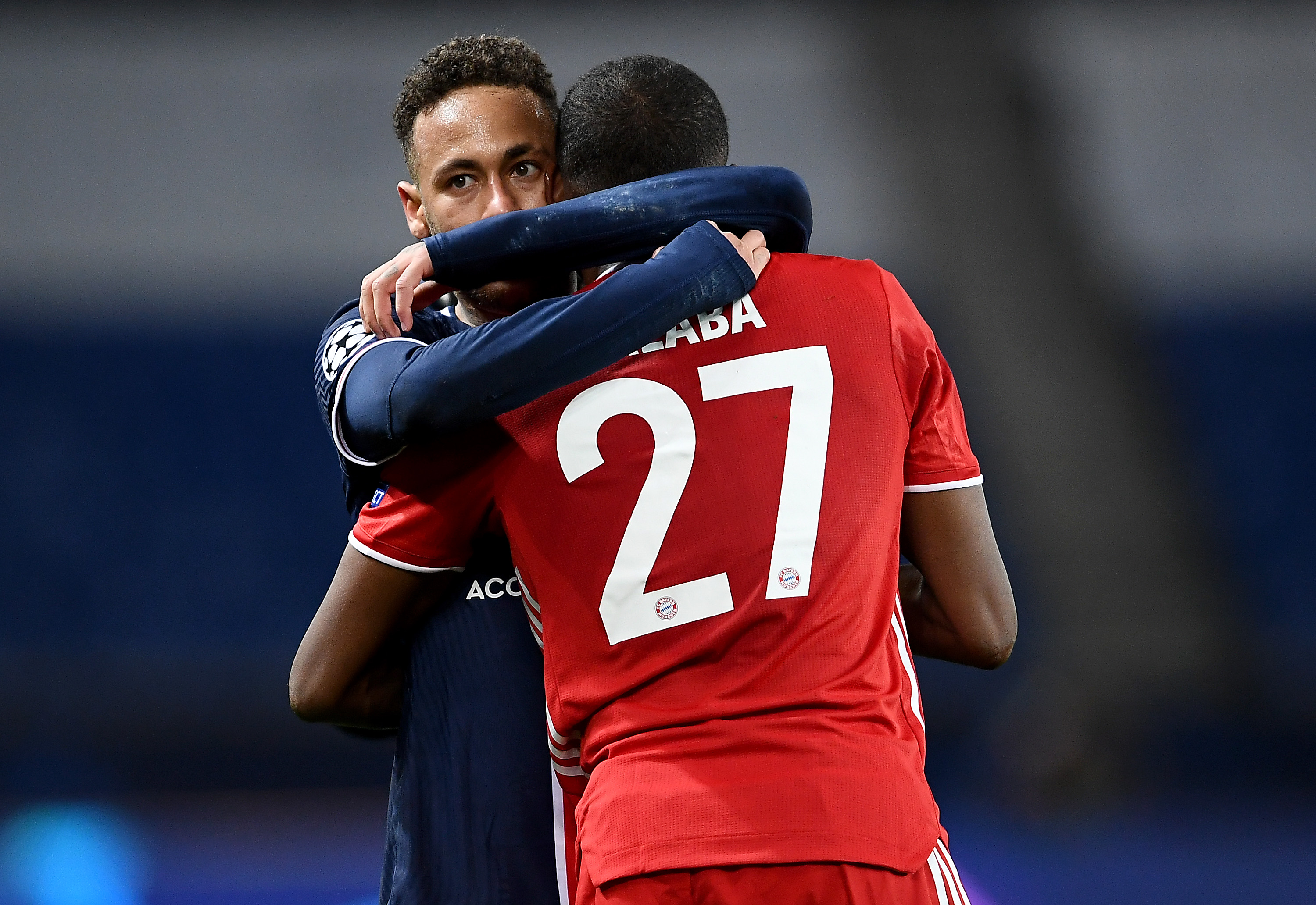 Neymar consoles David Alaba as he did to him in last years Final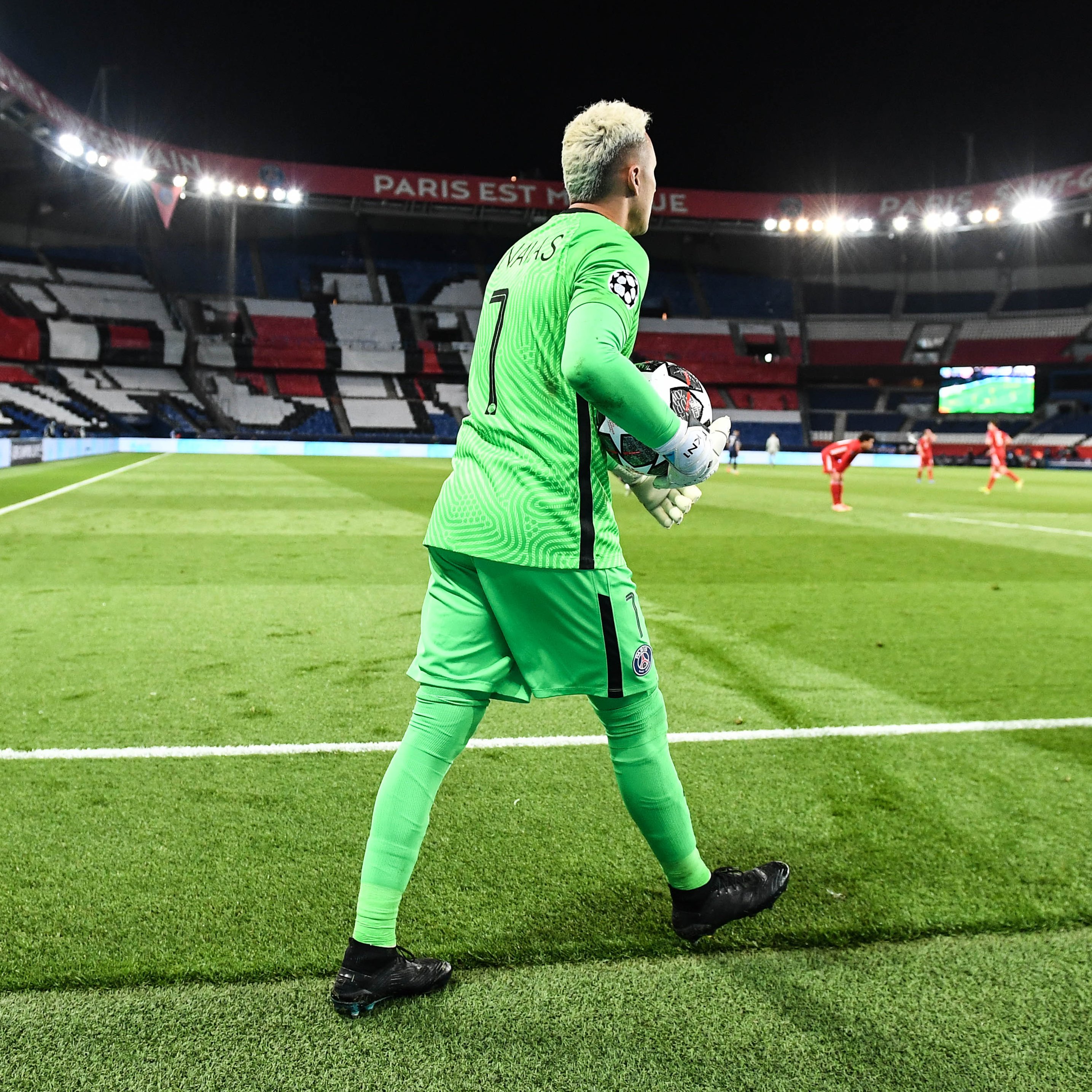 Keylor Navas has been consistency personified as he has never lost a two legged Champions league tie. 
It is interesting to see what could have happened had Robert Lewandowski been fit for the game. As I've said all season, the only way to beat this Bayern team was a Neymar masterclass, and we saw the Brazilian at his absolute best over both legs; he proved once again that he still is the best player in the world he even if people don't want to admit this PSG team collectively has everything required to get to the final in the end and ultimately win the competition. They are clear of everyone else; if Neymar continues to play like that and mbappe continues to find the net, there's not a teen left in this competition that can even frustrate the Paris Giants; it looks like PSG I'm going to be on the verge of Conquering the champions league for the first time in club history. Mbappe supplied some outstanding performances and was a huge factor in this game the way he fed off Neymar over the two legs was incredibly impressive, but it Neymar masterclass is the final say in what was a tremendous display all in all from PSG they knocked down the Champions as Neymar celebrates in front of Joshua kimmich in a little mono e mono after Joshua kimmich declared Bayern Munich's much better something in hindsight that was a mistake giving the best player in the world some extra motivation as PSG dump out Bayern Munich in the quarter-finals semi-finals here we come for Paris.
Bayern 1-0 (PSG win 4-4 on Away goals)

Neymar stars in UCLShowcase