Duvan Zapata vs Fiorentina (4)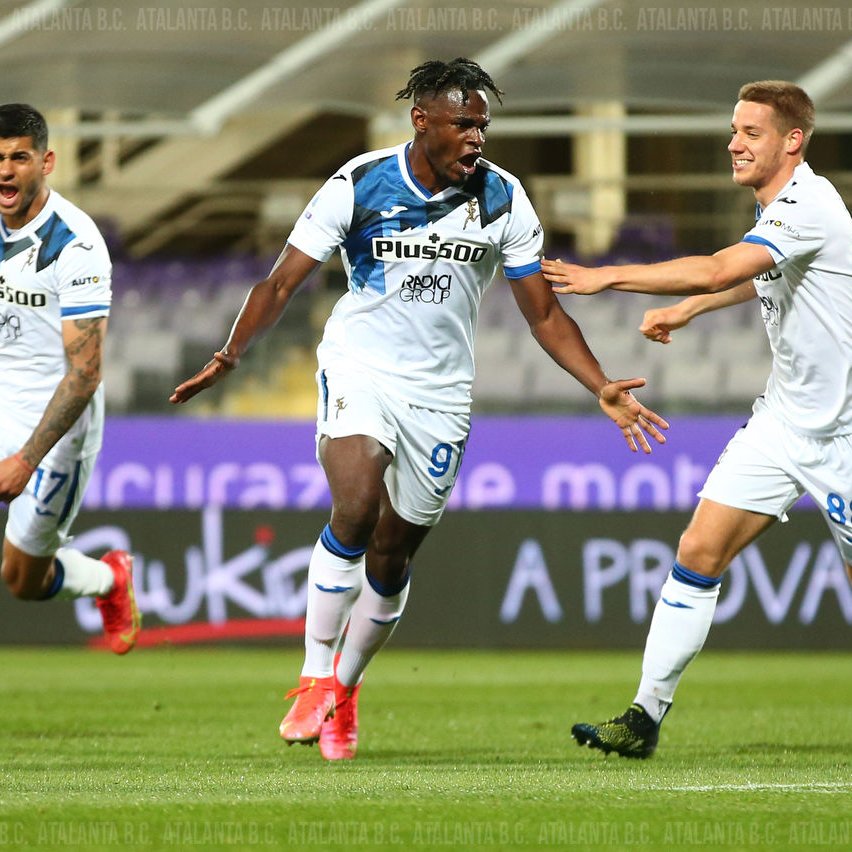 Duvan Zapata could very well be playing his final games in Italian football, but he still has proven it to be very important to their Champions League chase. Atalanta seems to have an advantage over Napoli for the final Champions League spot because of the Columbian ever since the second leg against Real Madrid of the Champions League duvan Zapata has been on a mission. He has played with the right mentality and anger that has made him such an Unstoppable force as of late. It is my belief that Gasparini betrayed him by being left on the bench in the first half of a Champions League round of 16 game that was in balance. This will eventually lead to his departure from the Bergamo. Atalanta took the lead by storm over the last couple of seasons as they created history and became a factor in Italian football almost out of nowhere. Duvan Zapata is having a very under radar season; despite Atalanta not being as consistent of the past two years, he has been one of their most significant factors. As good as Luis Muriel can be with this team, he is not the reason they have done well this season; he is a spark plug type of player that brings goal-scoring off the bench; he is not nearly as crucial to this team as duvan Zapata. The physical striker has been a truly outstanding player for this team over the last three seasons. In his first season, he scored 24 goals was the best player in the league, which included scoring against each of the top six teams; Last season, he was injured for much of the season but still managed to score 20 goals, and this season, he has been as good as ever despite more injury concerns. Duvan Zapata has 17 goals and 12 assists this season as he continued to fly under the radar. I have recognized him on this list more than any other player in Italy this season; this is his fourth time. It was a masterpiece against Fiorentina. He scored twice in this game, but that isn't necessarily what made this performance special. He could have scored even more than the two that he got his physicality to overwhelm Fiorentina they could not bring him down under any circumstances his power, height and size makes him a matchup Nightmare and on National Television the first Italian game to be played on national TV he showed all the mutual's how special he can be.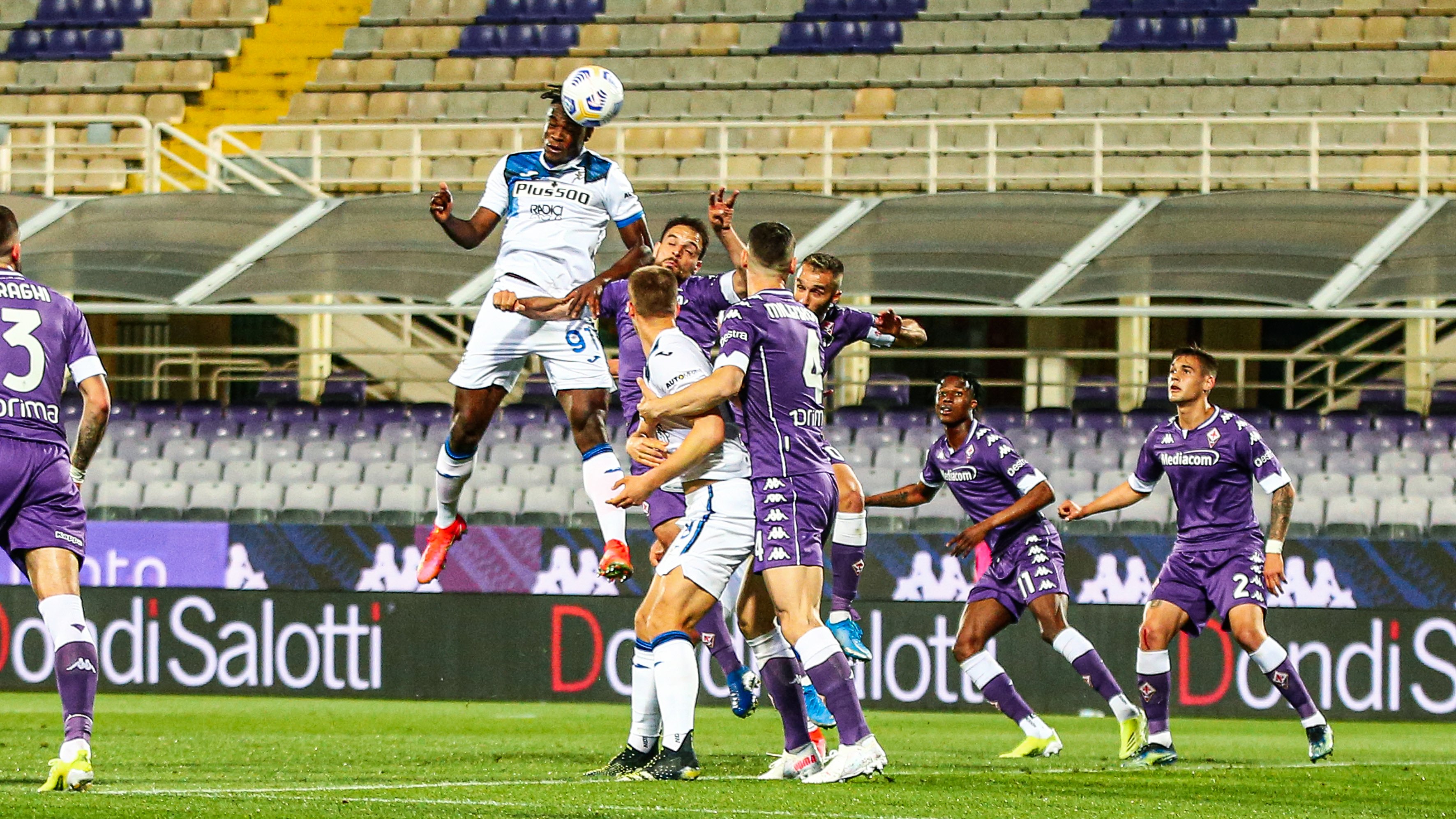 His first goal came off a corner kick with a powerful header that no one was truly going to get to. In his second goal, he played himself on side by himself, scoring a very easy strike on goal. He put Atalanta in a 2-0 lead, and a large part of his second-half performance drove the team's momentum when Fiorentina came back. He outdueled Dusan Vlahovic, one of the best young Strikers in the league, and his power, athleticism, and intelligence really showed she is beyond the standard of Excellence, one of the most underrated players in Italian football when he is on form he is the best striker in the league. He is the club's second greatest player in club history, and he's been at the club for less than 5 years; that shows you exactly how capable he is showing those world-class performances. Ever since he was benched against Real Madrid, he has been on a mission; he's been playing mad, and unfortunately, right now, no one can really deal with it. Duvan Zapata has an opportunity to lift a trophy before his departure. Atalanta is in the Coppa Italia final, and they should feel confident that they can beat Juventus; it could be the final moment he has in the Atalanta shirt. Ultimately he will depart for the season, and he could leave for a bargain price, whoever signs him next summer. The Columbian has absolutely everything and is very difficult to defend; he will continue to wreak havoc regardless of where he plays in a nationally televised game against Fiorentina; he showed the world what he is capable of.
The Duvan Zapata show us Fiorentina!
Andre Silva vs Wolfsburg (5)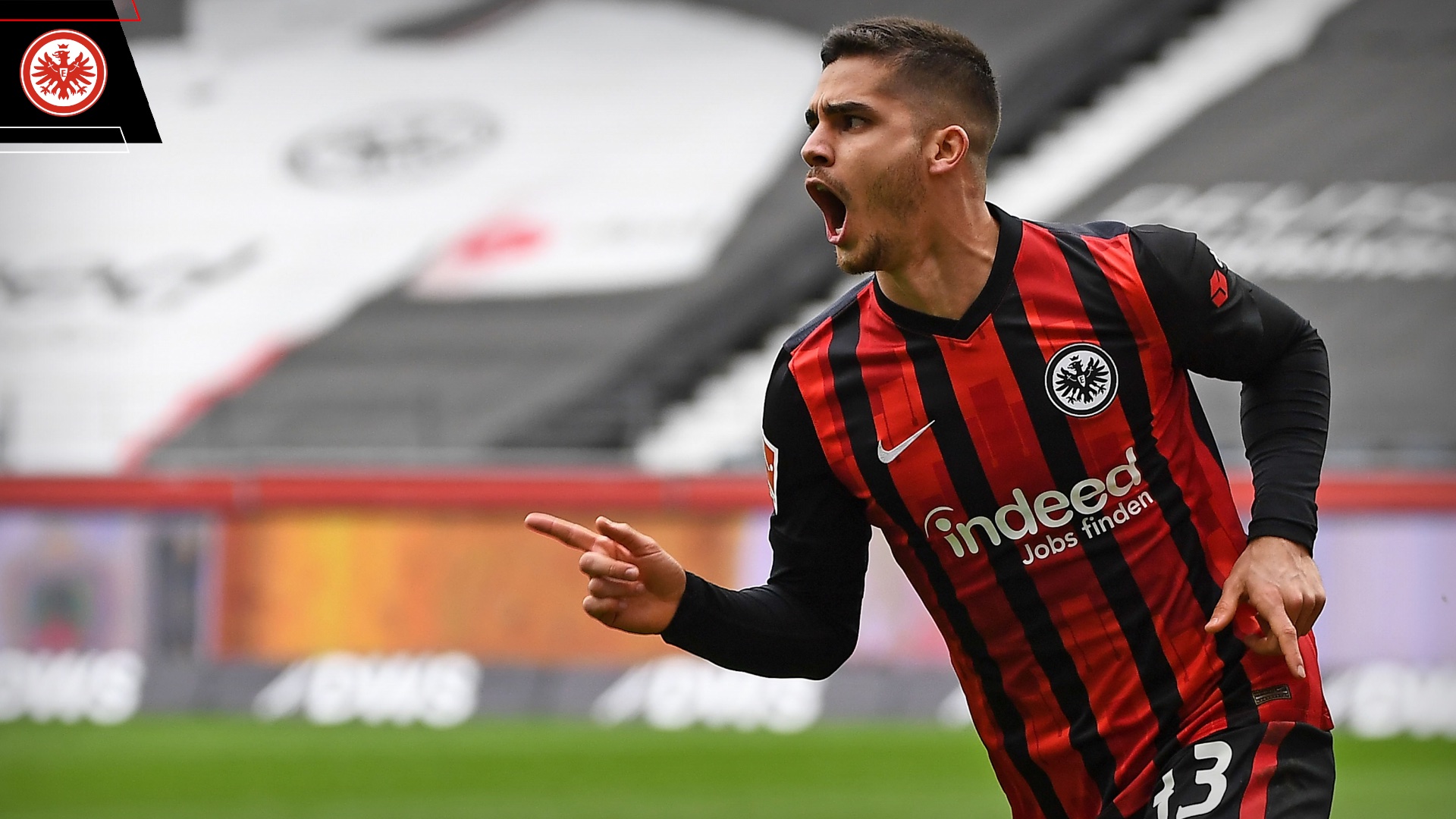 Andre Silva has just been on another level this season. So there were very few Strikers in European football that have been able to operate to the level Andre Silva has given Frankfurt fans all season. He was cast out at AC Milan and eventually landed in the Bundesliga; it was the best thing that's ever happened; he is still relatively young and has shown all the capability of being a world-class Striker. He certainly has done enough to earn a spot on the Portugal national team in the summer. He has become a completely different player and is on the verge of breaking into world-class start stardom. He continues to be one of the bundesliga's best players and has taken everyone aback by how he has played this season. This is not some uncommon occurrence; he has delivered pretty much regularly at Frankfurt. I'd go even further. This is the fifth time, but talking about him this season on my list. He has been so extraordinary that it is tough to put into words what he's done this season. Going to the Bundesliga created this monster that we have seen week in and week out. Frankfurt has not made the Champions League since 1960; no one realistically thought that this Frankfurt team would achieve Champions League football. It has been a team effort largely orchestrated by Andre Silva Filip Kostic and Dashi Kamada, a well-coached team with all the capabilities to take this side to the Mountaintop. They were as low as a ninth-place this evening, and now we're comfortably sitting in Champions League football; a large part of that is Andre Silva. He has scored 23 goals and 31 games for Frankfort without any European football; with more games played, the Portuguese striker would have scored even more this season. This has been the best performance out of a Frankfurt Striker since the 1970s. He is outperforming the majority of Strikers in Europe; very few people can even compare to what Silva has done at Frankfurt this season.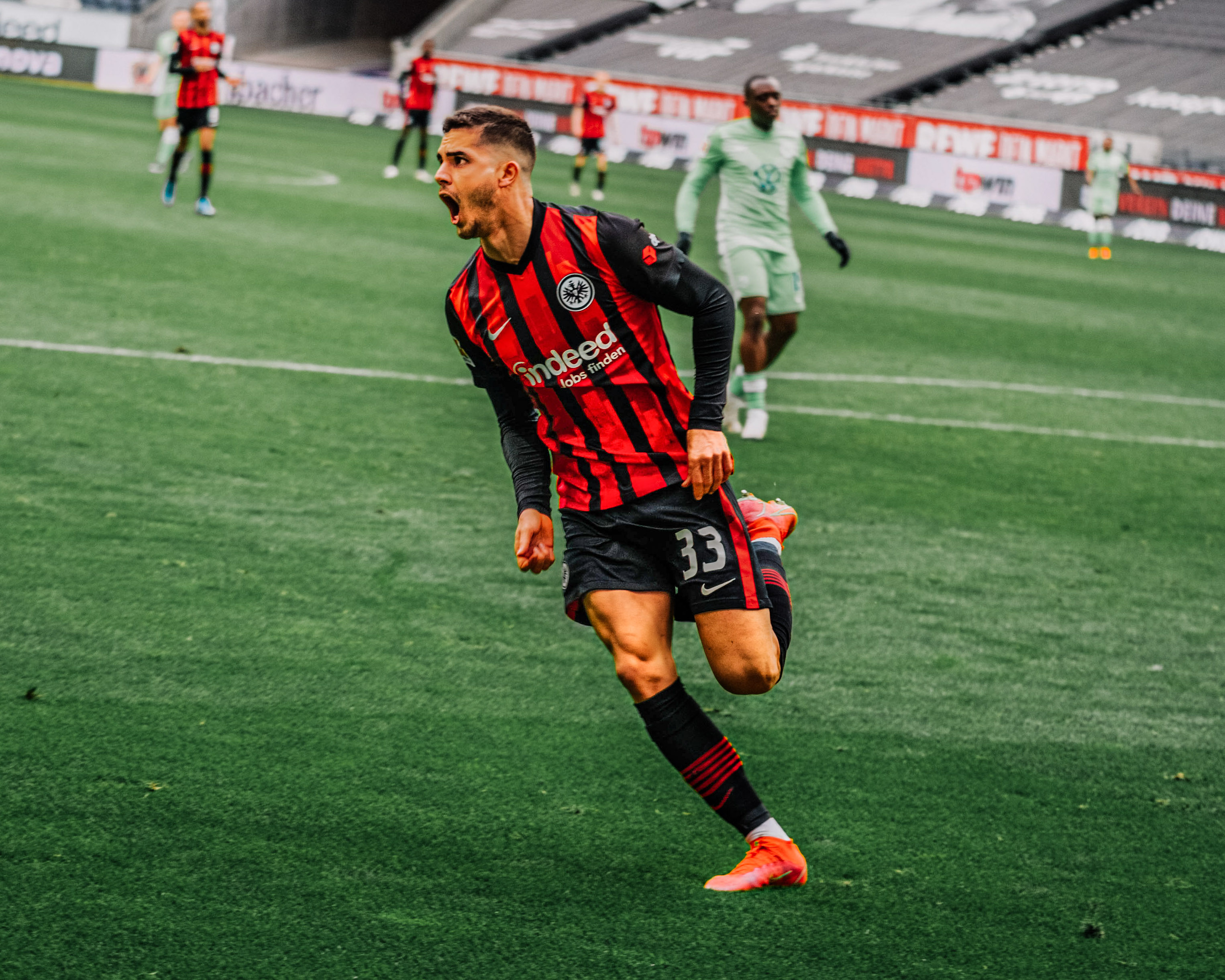 Robert Lewandowski and Harry Kane have outperformed Andre Silva this season, at least domestically. If you would like to throw erling Haaland in there, that's perfectly fine, but in the Bundesliga, he is outperforming; everyone at that position is not named Robert Lewandowski. In a massive game in the Champions League Chase against third-place Wolfsburg, we saw a seven-goal thriller. Andre Silva was heavily involved in two-goal contributions, but the build-up play and distribution were a very connected team that played a really outstanding game against a very strong Wolfsburg team. Wolfsburg ended up fighting with Frankfort all game long, but Frankford ended up with a 4-3 victory. Andre Silva assisted Luka Jovic as the Portuguese striker ran down the wing running out of space before flicking a cross into the box to find his teammates and ultimately score a goal. Then had brilliant positioning and movement to find himself in the right place to retrieve Kamada pass that put Frankfurt back and front in this game, scoring his 23rd of the season. Then on the team's fourth goal, he nearly got another one; unfortunately, his strike hit the post, but Frankfurt still scored. It was a complete performance of domination to go contributions. It impacted the games in so many different ways from his movement, passing, and just being in those positions to be a dangerous player. He is challenging to bring down and very difficult. When he is on form, there is very little that can be done. It's not some coincidence I've recognized in him five times this season. I pick my players from all of the European leagues; it consistently shows how good a season. This is one of the best individual Seasons Frankfurt has ever seen; a dominating performance against a strong Wolfsburg team just shows how sensational he has been; he has taken a Frankfurt team that has not seemed Champions League football in 60 years to the point of Glory. They'll be a lot of teams in for Andre Silva, but if he manages to stay in Frankfurt and take this team to the Champions League, I won't bet against them when he is playing at this level with good teammates they're just going to be very difficult to stop. Under Silva he has been world-class this season; there is not another word or phrase to truly capture how he has played this season, and a dominating display in a back-and-forth battle with Wolfsburg just shows how influential he had been.
Andre Silva's Goal vs Wolfsburg
Neymar vs Bayern (3)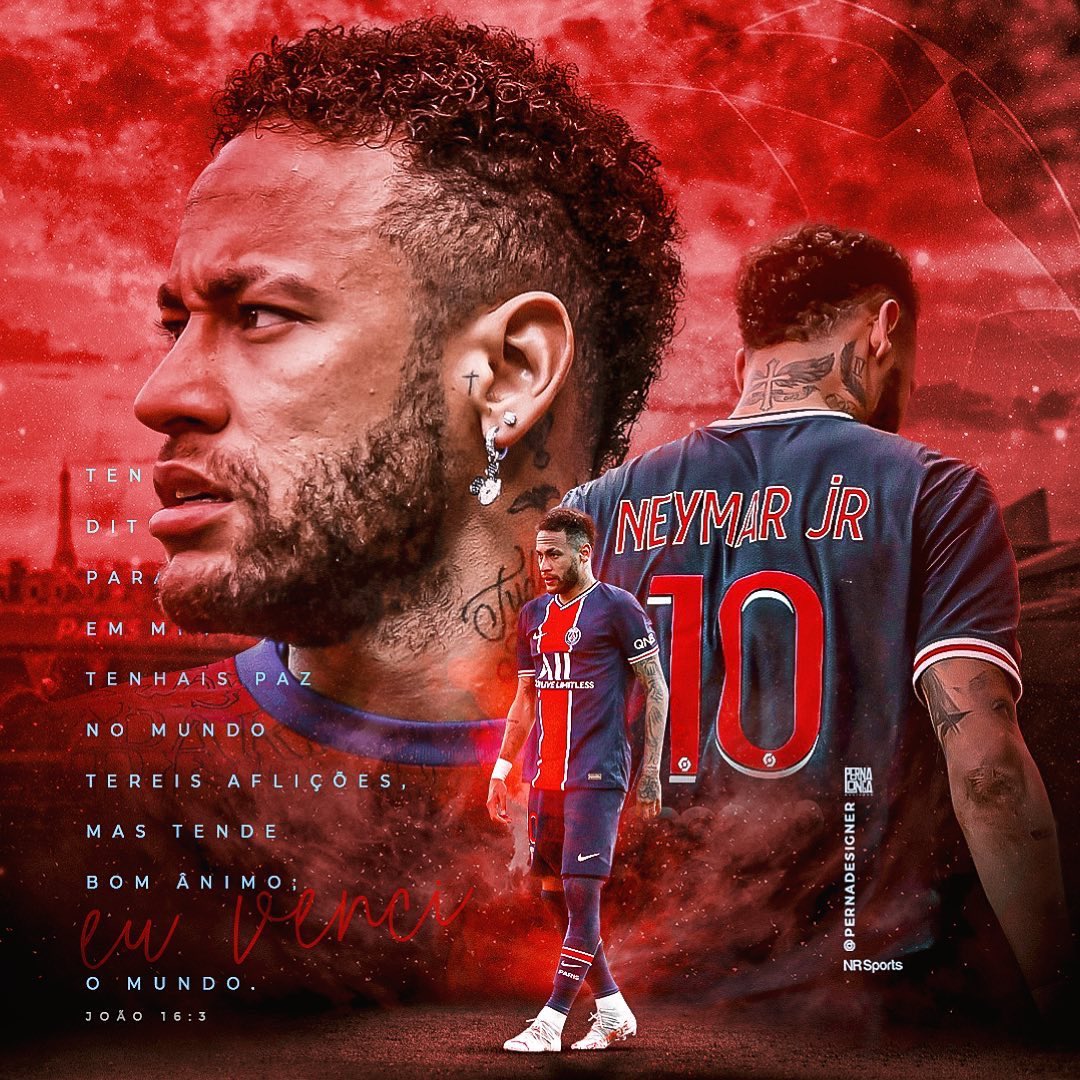 Neymar is the best player on the planet injuries, and his personality prevents him from getting the respect he deserves. Unfortunately, people cannot put those things aside and just evaluate him as a player. Neymar is the world's most expensive player of all time. However, despite his injury concerns, he has been worth it. Last season he dragged his team to the Champions League final. Killian mbappe had not exactly become that killer in The Knockout stage before this season. Last season he was influential in every stage of The Knockout round and even put in a man-of-the-match performance against Bayern Munich and probably would have won the game if it wasn't for teammates coming up short. He played a match of near perfection in the Champions League quarter-final's first leg against Bayern Munich. regardless of the monument is data that is the world's best for whatever reason, people want to find some reason not to give him credit. When healthy, he's the baddest MF on the planet. It is forgotten the Champions League run that he took PSG on last season, and it's ignored again, coming back to the personality and the reason people do not like him. As a personality, some of the criticism is understandable, often being accused of being a diver. It isn't completely false; there is truth to that, but he is also won the most fouls since his Champions League debut with 67; the next closest is 43. Whether or not you want to call him a diver, that's your business, but he is manipulative when it comes to those moments. Does he overreact? Certainly, at times does he do things that are over-the-top absolutely. Still, there is a particular skill attached to winning fouls. Over his Champions League career, he has continued to be able to win free-kicks for his team that is an incredibly effective skill to have in your Arsenal. That's not even to mention that since he made his Champions League debut, he has more assists than any active player addition to that, he has more goal involvements than he has games in the Champions. He was Flawless in the first leg, continually being a problem for the Bayern defense and Midfield. He got in those spaces to be effective and had two assists. A pass of intelligence on a break to Killian mbappe and a deep cross from Midfield into the box became a marquinhos goal. He was a man of the match of that game and should have been recognized for it. Believe it or not, in the second leg against Bayern Munich, he was even better. he did not have a goal or an assist but still, outperform his first leg performance. It was astronomically breathtaking what he was able to do. he continues to show the world that he is the best player in the world even though he will never be globally recognized for that because he is unlike. 28 goals and 14 assists his first season at PSG in February; if not for injuries, he could the Ballon d'Or. It will be an absolute travesty if he ends his career without one. If PSG is going to win the Champions League, Neymar should win the Ballon d'Or, not mbappe, but unfortunately, he has too many people out there who don't understand his game don't like him. He is a True Villain, even though it's not intentional. He was spectacular; the level of Misfortune that Neymar was dealt with in the game against Bayern Munich is ridiculous. he took over the game Mbappe for the most part, was a sideline Act. It was simply domination from the Brazilian. From a creative perspective, he was doing astronomical things against Bayern Munich. The only route to PSV advancing was in Neymar's master class, and he was absolutely redonkulous 120 minutes it was truly a masterpiece. He caused so much Mayhem on Bayern Munich from the Midfield who could not contain him, and the only way to stop him is to bring him to the floor, and the defense will have to grab onto his jersey to contain what he was trying to do. he sent through Mbappe in the opening 10 minutes that game, nearly scoring. Not to mention the stockpile of chances that he created. One was a sliding shot from in front of Manuel Neuer that, unfortunately then mbappe set up Neymar for a perfect shot on goal, another misfortunate moment. Then Neymar hit the bar three different times. One from a ridiculous shot from outside the box hitting the bottom post, another running through the entire defense into the box before hitting the bottom post again, and then a deep strike from outside that hit the top post. He could have had a hat-trick in this game; in fact, he could have scored five be continuously applied pressure to spread the ball out to his teammates while creating a chance for it was nothing that could be done to stop him. I don't care that he doesn't have a goal or an assist in that game; he was Far and Away the best player in the Champions League this week, and it's not even close.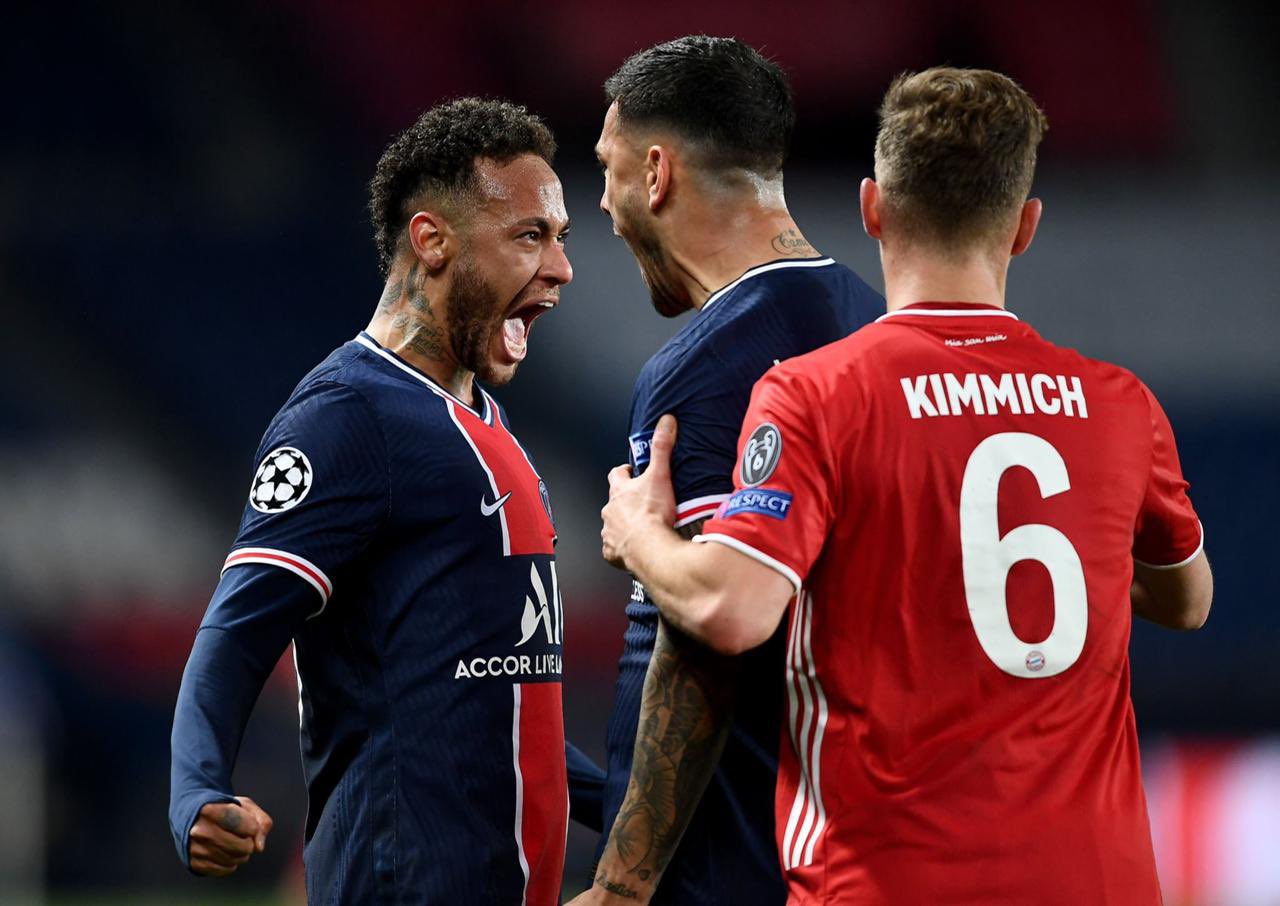 The way he set up his teammates sometimes just was an intelligent play, other times with a flashy pass that created separation. Honestly, the chance that DeMaria set him up for was just unfortunate he slid, making his run just a little too early otherwise he would have scored. That's not to mention the crosses that he said today. Bayern Munich did win this game 1-0, but PSG created so many opportunities to break down and Neymar not scoring in this game is down to Misfortune it was a 10 out of 10 performance in two consecutive games against the world's best team if you can't comprehend the fact that Neymar is the best player in the world then you don't understand football. If the first statement you make about Neymar's how much you dislike him than anything that follows that statement is completely and utterly irrelevant. Neymar is the world's best player, and it's not even close right now. If it's not for injuries, there's no debate, and there's no denying, and of course, everyone will nitpick this when Neymar takes PSG to a Champions League trophy; they will always find some way not to give him the credit he truly deserves. I understand why he's not likable to a certain extent, but his football ability is above anyone playing right now in 120 minutes against Bayern Munich; if you can't see that, then I can't help you. Neymar takes PSG to the Champions League semi-final. PSG does have to deal with Manchester City, but among the teams left in this competition, PSG is by far the better team, and it's not close. PSG will win the Champions League final, and although other parts will be important, Neymar will be the one to take them there at this point, he's just playing a different game than everybody else.
Neymar is still King If case you have forgotten