Score: A.S Roma 1 Ajax 1FT (Roma win 3-2 on AGG)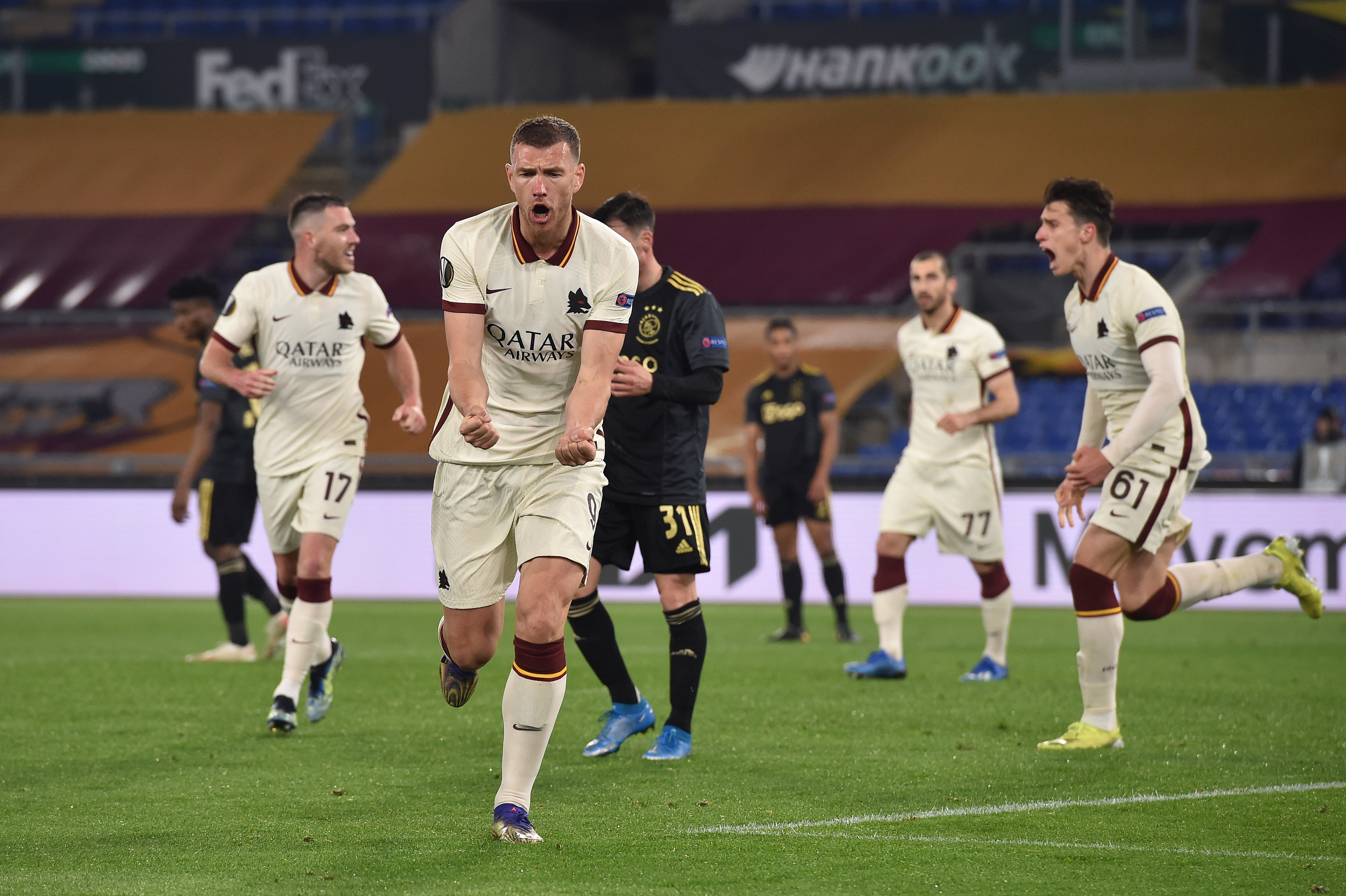 Roma head into Thursday night following a 1-0 victory over Bologna on the weekend and their 2-1 victory over Ajax in the first leg. This time the Italians and the Dutch went head-to-head at the Stadio Olimpico in Rome, a place where Roma is unbeaten in the Europa League this season. Everything was still very much in play. Roma has the two away goals, but it seemed like Ajax is certainly capable; turning things like this around; they have done it before. Everything was on the line as Roma prepared for one of their biggest European matches of the decade. Roma has never made the Europa League final, and it was going to take everything they got to get there. Regardless of what anybody says, Ajax, from a Personnel standpoint, has the best team in the competition. Roma was fortunate to be in this position, and if it wasn't for particular circumstances, Ajax could have made it impossible. In the first half, completely dominated possession, Ajax is not letting Roma have very much of the ball. Roma had their chances occasionally but couldn't find the mark early. The stat the Roman had two away goals put the pressure all on the visitors. However, it was going to be intense, and the momentum and energy would have to multiply if the Dutch side got on the scoresheet. It was a nip-and-tuck battle with Roma playing reasonably well in the first half as they held a goalless draw heading into the second half. Ajax was going to have to get aggressive to get themselves back in it. Brian Brobbey came on at half-time, and Ajax found their moments from inside the Box; the striker finished the chance as Ajax took a 1-0 lead. For the moment, they were alive but were going to need another goal to pull off the comeback. Minutes later, it looks like Dusan Tadic gave Ajax a second goal. Meaning Roma would have to score just to send the game into extra time. However, VAR intervene as a foul was in the build-up as the goal was taken away. It gave Roma a much more chance now it would have taken all the energy out. Late in the second half, edin Dzeko Rose to the occasion following a brilliant run and pass by Ricardo calafiori, the Bosnian connected as Roma equalize. It was a significant moment for edin Dzeko. After the goal, it would be his 500th goal contribution of his career. However, more importantly, Roma leads the tie as Ajax we're going to need another goal just to force the game. There was a battle, and it became really tense late in the game late in stoppage-time Ajax had one last chance to pull this off. Roma held off as the final whistle blew a 1-1 draw and a 3-2 Victory on aggregate Roma make the first-ever Europa League semi-final. Manchester United will be waiting for them, Miki and Chris Smalling will have a reunion, and Roma captain Lorenzo Pellegrini will get his wish as he has had his eyes on Revenge for more than a decade man united will be favorites. Still, you know what they say Romans never die.
Where we Left off after the First leg
Tonight Roma lineup out of the regular 3421 formation. In goal, as always, would be Pau Lopez. The back three would consist of Gianluca Mancini on the left, Rodger Ibanez on the right, and Bryan cristante centrally. In at left-wing back for the injured Leo spinazzola would be youngster Ricardo calafiori then on the opposite side as a right-wing back would be the Flying Dutchman Rick karsdorp. The defensive Midfield Duo would consist of Jordan veretout and Diawara. On the left-wing would be Lorenzo Pellegrini, then on the opposite side on the right-wing, we would see The Return of Hendrik Mkhitaryan to the Roma lineup for the first time since his injury. Then up front, as a central Striker, Roma's all-time leading European goalscorer edin Dzeko.
Roma and Ajax Ready for Battle In Rome 
After preparations and predictions, the match was just about to get underway at the Stadio Olimpico in the Europa League second-leg of the quarterfinals, a place in the semi-final at stake. Arguably the biggest European match and the second most important one since the Champions League semi-final. Roma needed to manage to get through. During the first half, Ajax seemed to have a Monumental advantage when it came to ball possession Roma had barely any of the ball most of the first half. However, Roma did get an early start to the game with a high-quality chance. Edin Dzeko set up Lorenzo Pellegrini for an early chance; just minutes into the match, the Roma Captain Struck from the side of the Box, but the goalkeeper ended up making the save. There weren't a lot of chances in the first half; it was a lot of ball possession by Ajax and Roma trying not to concede. Roma does have the two away goals, so they wanted that to go to their advantage, but Ajax could find a way to get themselves back into it. It was important not to underestimate them. Just a couple of minutes after Roma's early chance, Nicholas missed from close range as he put his head through a Dusan Tadic cross, ultimately not having the accuracy required. Lorenzo Pellegrini came up with another chance just a couple of minutes after. Lorenzo Pellegrini tried testing his range with a deep strike well outside the Box. The Roma Captain had the distance but could not convert. Ajax continues to fight by using their possession to their advantage as they tried to send through Dusan Tadic, who tried to blast a strike from close range, but Lopez was there to make the save. It is not necessarily a lot of possession given by Roma; they barely have the ball. To a certain extent, the visitors just sad that using their possessions to find high-quality opportunities. In the late part of the first half, Dusan Tadic found space inside the Box once again tried to lift his team in front, but Lopez was there to save. At the end of the first half, it was a 0-0, giving Roma 45 minutes to attempt to turn it around.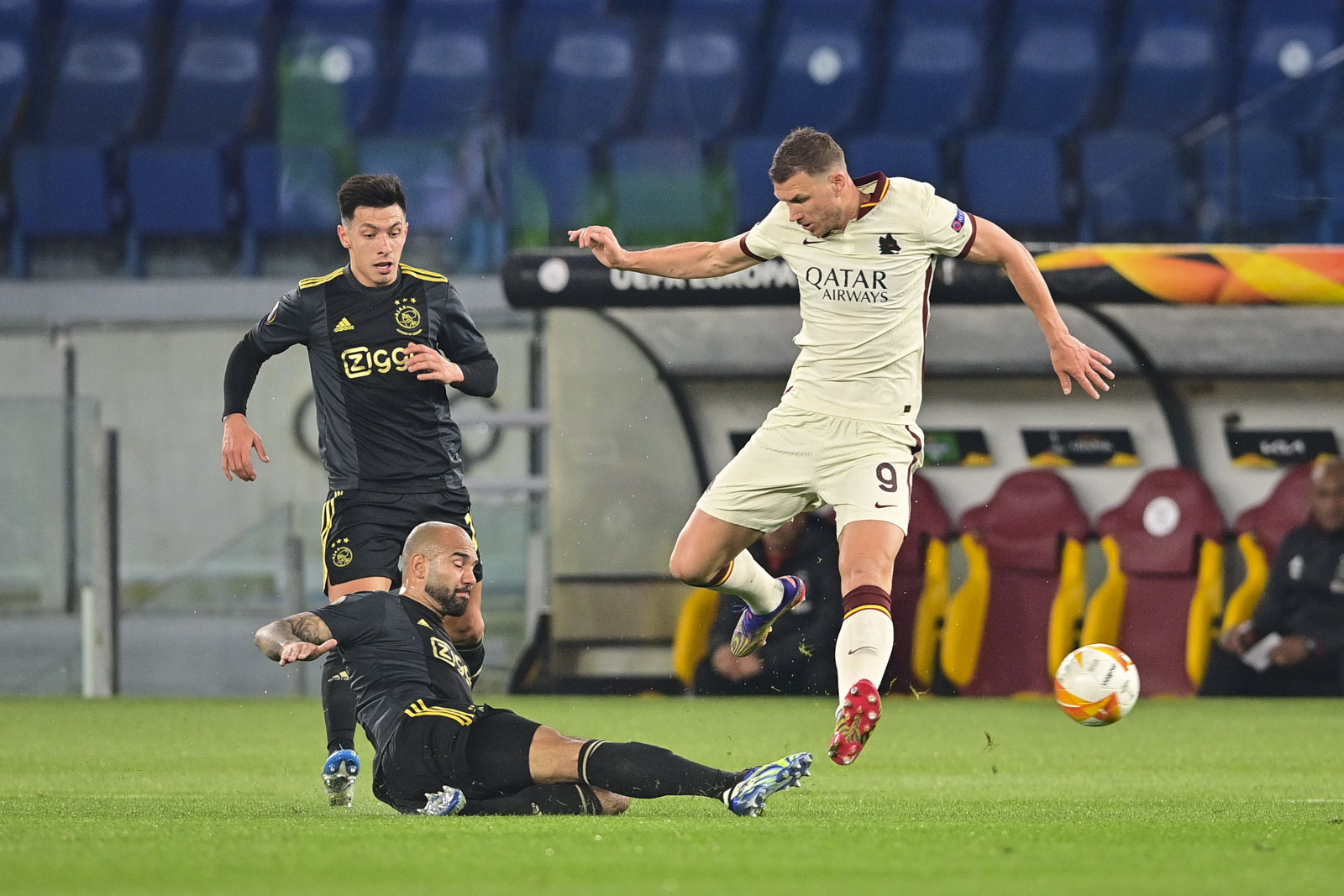 Unfortunately for Roma, early in the second half, we would see Ajax have their moment. In the 49 minutes, Brian Brobby found that space needed feeding Lopez as Ajax took a 1-0 lead. Roma still lead on away goals was still the opportunity if they could hold them off to get to the semi-final, but things got all tense suddenly. Lorenzo Pellegrini tries to get Roma back with a free-kick But ultimately, not having the touch required Alvarez to hit back with a strike from outside the Box; it seems like a goal was coming. Eight minutes after Ajax scored their goal, it looks like they got themselves another one Dusan Tadic scored a second for the Amsterdam side, but VAR intervened and called the goal off. Roma was given a sense of relief as the game remained in their favor over the two legs. Now all they needed to do is find a way to get that goal that could make a big difference. The VAR decision gave Roma a sense of life, and now he had an opportunity to cash in on it; even though it was the right decision, the energy was sucked out of the building temporarily. Edin Dzeko tried to get his head through a Lorenzo Pellegrini cross But ultimately did not have the accuracy required. Over the next couple of minutes, it became more back and forth than any point of the game. Ajax tried hitting right back as Klassen got his head on the end of a cross once again, missing the target. The moment Roma has been waiting for arrived. In the 72nd minute, 18-year-old Ricardo calafiori making a brilliant run Inside the Box, dropping the defender in the process before sending across away from his body to find edin Dzeko; his past took a slight deflection, landing at the feet of the Bosnian as he follows through Roma make it 1-1 as they now led 3-2 over the two legs.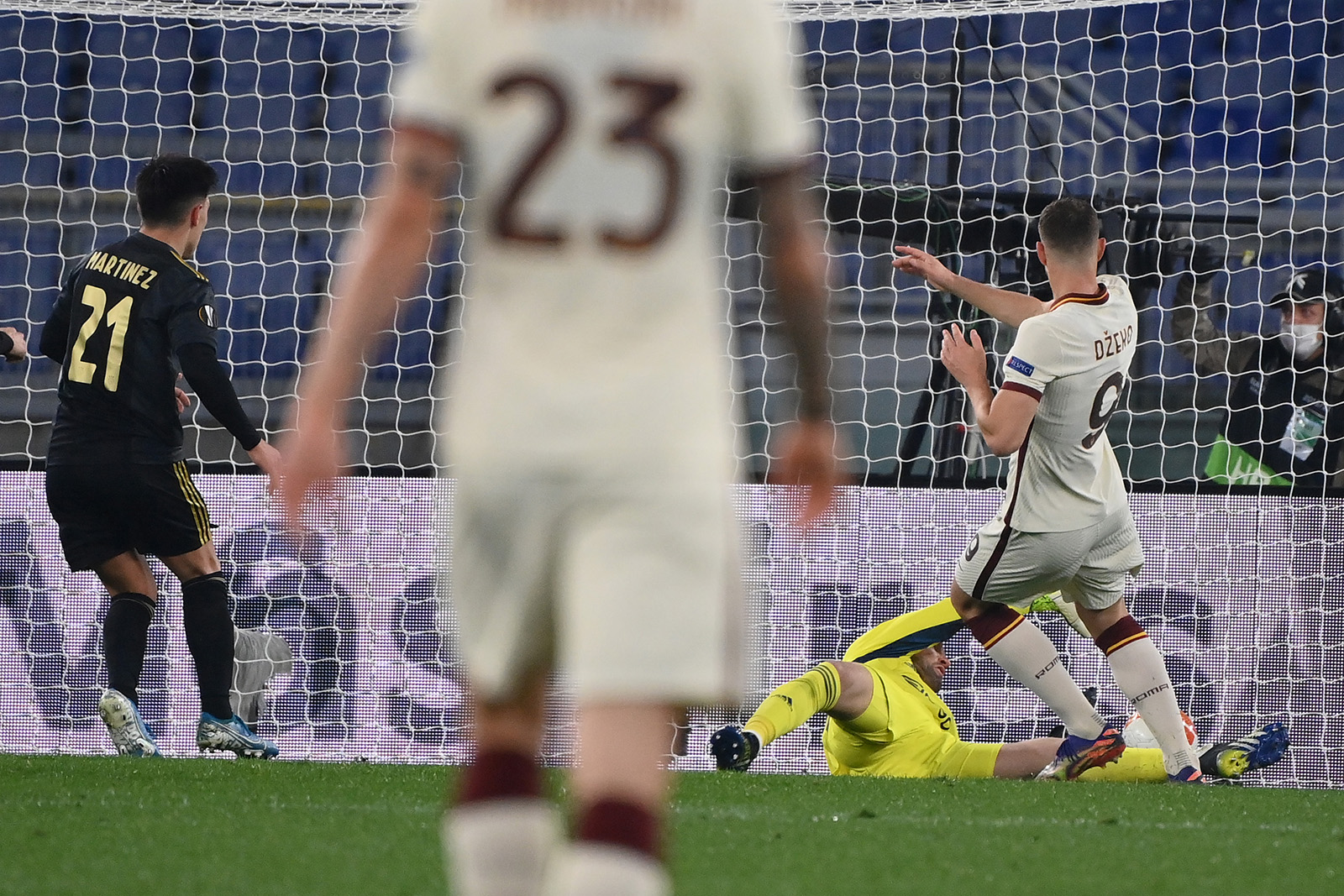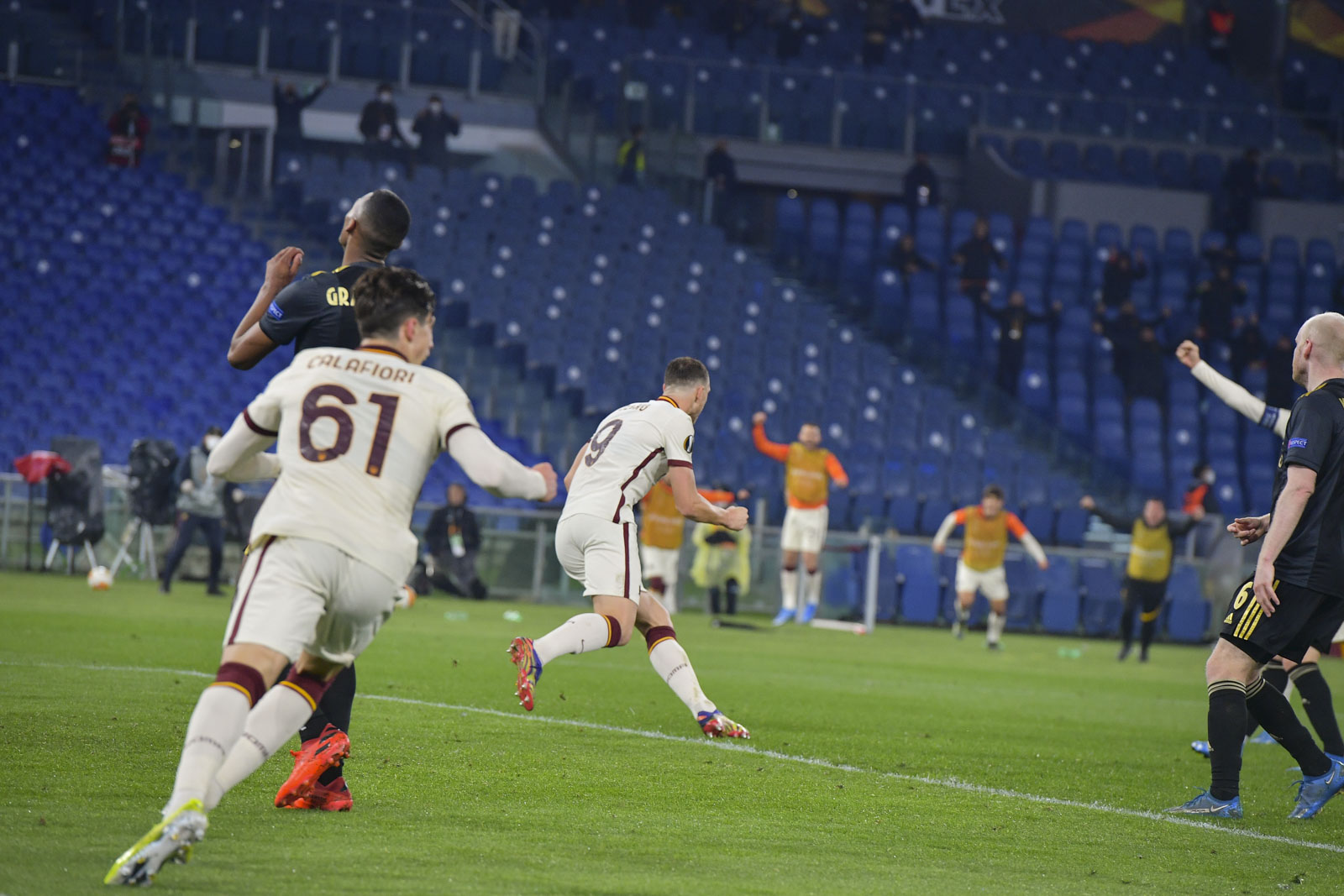 Edin Dzeko scores that much Important game to see Roma through 
Shortly after Paulo Fonseca wanted to supply some more energy, the Europa League top scorer bojar mayoral came in for edin Dzeko. Gonzalo Villar also came in for Ricardo calafiori, and shortly after the change, Pedro came in for Mkhitaryan. It was a nip-and-tuck battle for the remainder of the game it was becoming evident towards the end that Roma word was using all their energy to try to hold off Ajax from forcing extra time. In the 90th minute, Bryan cristante nearly gave Roma a second goal, but they had her that came very close two Roma killing it off for good. Then any closing moments of the game in the 95th minute Mohammad Kudas. Hit a very antagonizing and malicious strike, it almost slows down as it left his foot very close, but he missed the target slightly. Pau Lopez, it kicked it out as the final whistle blew. Roma advances to the Europa League's semi-final, where they will be awaiting Manchester United in two weeks, a Historic moment. Ajax team that was the best left in the competition, goes down to Roma Roma make a semi-final and are just a few wins away from breaking the trophy drought man united awaits as Roma Captain Lorenzo Pellegrini we'll have an opportunity to get Revenge from 12 Years prior more on that later tonight Rama can celebrate getting this semi-final. Still, tomorrow they must get back to work. Roma beat Ajax over two legs 3-2 on aggregate only three wins away from Europa League Glory.
Reaction from the boss
Roma held off the most profound and most explosive team left in the competition. Over the two legs, you could even argue at no point was Roma, the better team. However, Roma accomplished significant moments, which ultimately led to their advancement to the semi-finals. They were hounded in the first leg, and if it wasn't for Rodger Ibanez rocket and Paul Lopez penalty saves the entire complexion of the times I could have looked entirely different. Ajax will undoubtedly feel disappointed that they could not pull it off but should feel fondly about their campaign. They just met a Roma team that took advantage of a specific moment Ajax over the two legs showed incredible qualities, and ultimately a single moment denies them qualification for the semi-finals. Have they pulled it off? They were likely going to win the Europa League. There should always be a sense of disappointment when Ajax exceptionally well but couldn't close the deal. The game itself was interesting. Roma did not have very much of the ball. Ajax dominated significantly in the first half; they only had 22% possession, and they did a pretty good job on an Ajax team that has so many weapons. Defensively it was an incredibly strong Rodger Ibanez with another outstanding performance. The biggest concern for Roma was Ricardo calafiori it was unclear whether the 18-year-old was going to be up for a match as big and important as this one. This is the second biggest match Roma has played in a decade; the only ones that rival it are the Barcelona second leg and the semi-finals against Liverpool. It is one of the biggest matches Roma's had, especially in Europe. Leo spinazzola wall is known for his attacking-mindedness defensively; he played a really great game he didn't make any significant mistakes defensively, and his explosiveness really problems to Ajax on his assist he broke the ankles of the defender, causing him to fall down before whisking the ball to edin Dzeko. He had a really outstanding performance; he was the significant weakness of this team going into this game. He played an exceptional performance and was my man of the match. The refereeing in this game was horrible; gave out yellow cards so quickly and for no reason whatsoever. The big blow Roma will have to suffer if they'll have to play the first leg of the semi-final without downloading Mancini; luckily, Chris Smalling should be ready by then, but the injury to Max kumbulla seems extra misfortunate now because of the circumstances. Roma got a vital goal after Ajax scored and had another goal was taken away, edin Dzeko scoring yet another Europa League goal. Is time in the Italian Capital may be coming to an end after the season? He is one of Rome's greatest ever players, and we should remember him fondly. 500 goal contributions in his career, one of the most underrated Center forwards of the last decade; he has proven that he is still valuable with his experience and ability to score goals; he's not the type of striker can provide you a 20-goal season anymore. Obviously, there's been a lot of disconnects this season but to come up at that moment was incredibly special. I understand that it was a tap-in, but his experience helped Roma get through tonight and be very important for the semi-final. Roma did it. I don't know how they did it, but they finished the job and get to a semi-final I don't think anybody expected them to get to. Man United will be the favorites, but suggesting that Roma doesn't have the means necessary to break them down and hurt them is ridiculous. No one in the world thinks Roma is going to make the final everyone has counted them out already, but that's okay Roma wouldn't want it any other way.
MAN OF THE MATCH: Riccardo Calafiori