Circumstances Defined Quarterfinals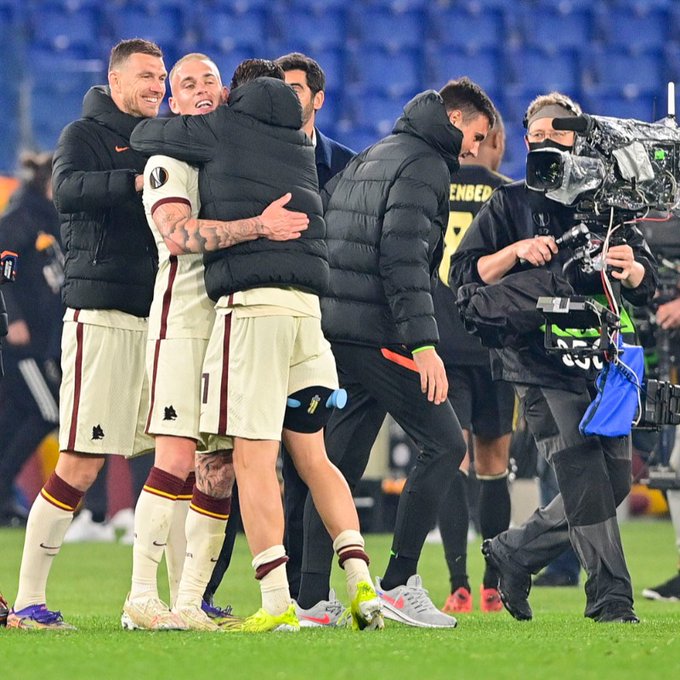 Roma Advance through an intense and demanding Ajax side that pushed Roma to the very limit. In hindsight, Roma very easily could have been eliminated in The quarter-finals; they found a way through and were tested physically, mentally, and emotionally. They took advantage of certain circumstances the ultimately led to their advancement through the quarter-finals. Ajax is loaded, and rightfully so, they have done a tremendous job of putting this team into the best position possible to go chase down Goliath over the last couple of years, specifically how they bounced back against Real Madrid and beating Juventus to a Champions League semi-final two years ago. This Ajax team is very different, but they still continuously push every muscle that their opposition has to deal with. In actuality, a penalty saves changed the entire complexion of the tie. Pau Lopez saved Roma in that game and ultimately went into the game last night with everything required to advance. Ajax, absolutely outstanding in the first leg, dominated the game and found their way through in the end. It came down to little moments that genuinely change that trajectory of the quarter-finals. In the second leg, Roma played ugly but got the result they have been criticized for the way they played, but in the end, they got to the semi-final, and that's all that matters. Last night Ajax dominated possession Romo had barely any of the ball but down just enough space to find that one moment with edin Dzeko. Five moments dictated Roma getting to the semi-final; in the end, it came down to sequences that ultimately settled the tie. The first one being the penalty save. If Paul Lopez does not save that penalty Roma go out. Secondly, Lorenzo Pellegrini's free-kick to get Roma an away goal just minutes after the penalty was saved. 3rd the Rodger Ibanez strike from the gods, then finally the foul on henrikh Mkhitaryan. Had Ajax not fouled him, Ajax would have got a second goal in the match yesterday; that moment cost the Dutch side. Ajax was the better team and probably deserved to go through from Back to Front; they were deeper, more consistent, and overall a more complete Squad. Roma Roma's ability to take advantage of specific moments ultimately led to Roma getting to the semi-final. Circumstances defined the entire quarter-finals.
 Lorenzo Pellagrini will seek Revenge after 10-Year Wait  
In the 2007 and 2008 champions league, Roma made the quarter-finals twice under Luciano spalletti but was brutally ended by Manchester United. The second leg of the quarter-finals in 2008 was a total embarrassment. Man united ripped Roma parts from left to right in a 7-1 demolition. Manchester United and Roma are utterly different than that night. The gap between Manchester United and Roma is not very much; they are at a similar ability level, while Manchester United may be more talented. It is very much an open game for both of these teams. Any idea that man united is going to rip Roma part again is just idiocy. Nobody is going to back Roma to win this everyone will be betting against them; the underdog mentality is something that has always helped been in Roma's DNA in competitions like these. No one gave them a chance in 2018 when they made the Semis overturning Barca in the process. It does not affect Roma that they're being counted out; they deserve respect. Manchester United think they're already in the final would be the easiest way to lose it. Man United is the more talented team with Bruno Fernandez and Paul Pogba; they have more prominent names, and their players individually are superior. However, what people are not considering is Roma, from a mental standpoint, will be far superior. Manchester United doesn't have any added motivation, while Roma has a truckload. From a mentality point, Roma has a Monumental advantage. Chris Smalling and Hendrick Mkhitaryan both used to play for Manchester United; they were cast out before finding themselves in the Italian capital. Those are substantial mental advantages that Rome will put themselves in edin Dzeko played for Manchester United's Rivals Manchester City; he has another player who would love to prove a point and get his hand on a trophy before departing Roma at the end of the summer. However, people should not ignore this. in 2008, an 11-year-old boy watched his beloved club Roma get ripped apart on the Champions League stage. That kid described this experience as "Manchester United ruining my childhood". all he ever wanted in life was to be a Roma player. This kid grew up to join the Roma Academy graduated. Made his Roma debut before ultimately leaving the club temporarily; he spent two seasons with Eusebio di Francesco sassuolo team. When Roma sold Mohamed Salah, Roma use some of that money to bring him back to the club. That kid went on to score a backheel in the Roman Derby against Lazio, became one of the best passers in Italian football, and ultimately earned the armband. This kid went on to become Roma captain. That kid is Lorenzo Pellegrini. He transformed himself from that Champions League moment to becoming captain of his Boyhood Club. It has been 12 years since that day as he watched Roma get dismantled by a Cristiano Ronaldo-led Manchester United. Lorenzo Pellegrini had been waiting for revenge for over 4000 days and 12 years. Man United may have the more talented team; they may even have the better team; they very well could beat Roma, and when the Europa League, it's unclear what is going to happen in 2 weeks, but one thing is clear Lorenzo Pellegrini has been waiting for this moment for his entire life he wants that revenge against Manchester United so desperately because he remembers what that game and what Manchester United did to him as a kid and the way it impacted his childhood. They are going to use find that extra Edge. I don't know what will happen in 2 weeks man united may have the brand names. Still, Lorenzo Pellegrini has waited so long for Revenge man united are going to have to find a way to stop the Roma captain that has tension towards Man United over a decade long; he has been waiting for this, and he will be out of his mind for both legs will that be enough for Roma to go through and win this unclear but I'll tell you this much United are going to have a serious problem dealing with Lorenzo Pellegrini everything that he's lived up to to this moment from that night when he was 11 years old the stars have aligned for him get the revenge he has been searching for. let the games begin
Redemption for Ricardo Calafiori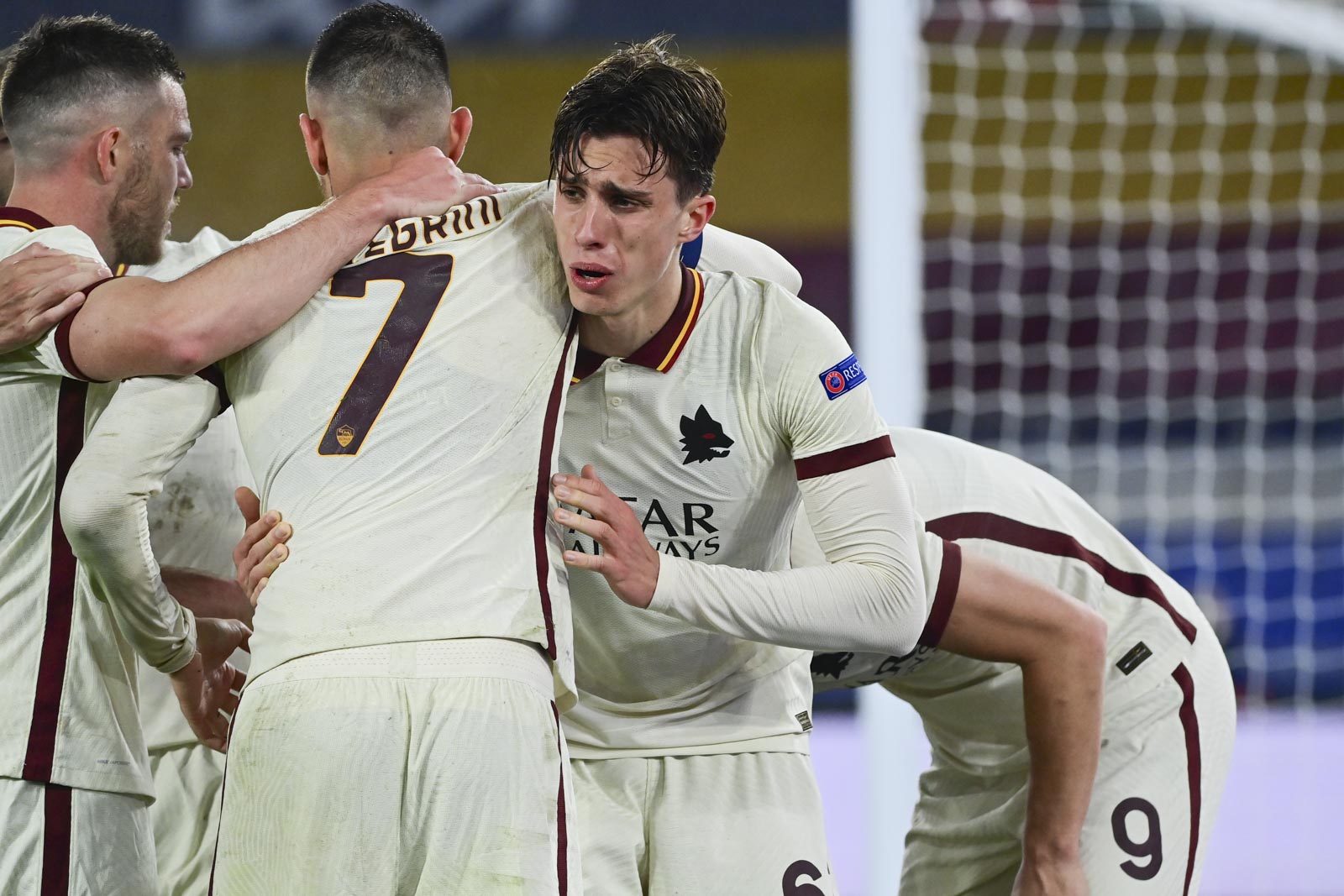 We saw a redemption performance from 18-year-old Ricardo calafiori in 2018; he suffered a career-threatening injury; even though there was a lot of optimism that he could battle through it, it was a hectic time. Ricardo calafiori is the brightest talent to come out of the Roma Academy since Lorenzo Pellegrini. Injuries had threatened his career, and it was unclear whether he would be able to turn it around and become something with this Roma team. Roma was without Leo spinazzola, Roma's left wing-back. There was a little bit of uncertainty about whether or not the teenager would be capable of filling that role. Everyone knows how gifted Ricardo calafiori is in the attacking sense defensively; he has struggled, which is a big reason why he has yet to play consistently; however he has made a few appearances this season and will be a much more important figure during the next campaign because Roma do not have a lot of depth at that position he was forced to start in the second leg of the quarter-finals against Ajax. It was a match that really dictated the remaining Season Roma have left. Not only that, it was the most significant European match Roma have had in many years. It was a lot of pressure for the youngster; he's only 18 years old hasn't performed on that stage all that often. It was a performance of redemption; he was absolutely outstanding. Put in a man-of-the-match performance was just lethal, showing off his athleticism and creativity. Constantly causing Mayhem on the Ajax left-back, he attacked him and with electricity all night long. On Roma's only goal of the game, Ricardo calafiori uses his extreme creative ability little bit of flash dropped the defender breaking the ankles and then ultimately sending in the cross that's found edin Dzeko gets Roma that important goal. He was outstanding defensively; he needs to improve immensely, but from the attacking point of view he is exceptional I suspect he will be featured more regularly next Season with Ricardo calafiori and Bryan Reynolds Roma have been a lot of talent at that position it was a true performance that I don't think anyone expected to see from him. A few years ago, there were questions about whether he would reach his capabilities giving his knee injuries. He has turned into such an electric Prospect and on that stage in the quarter-finals Europa League Ricardo calafiori had that moment that he never thought would ever come again.
Edin Dzeko Last Dance but Proves to Still be Vital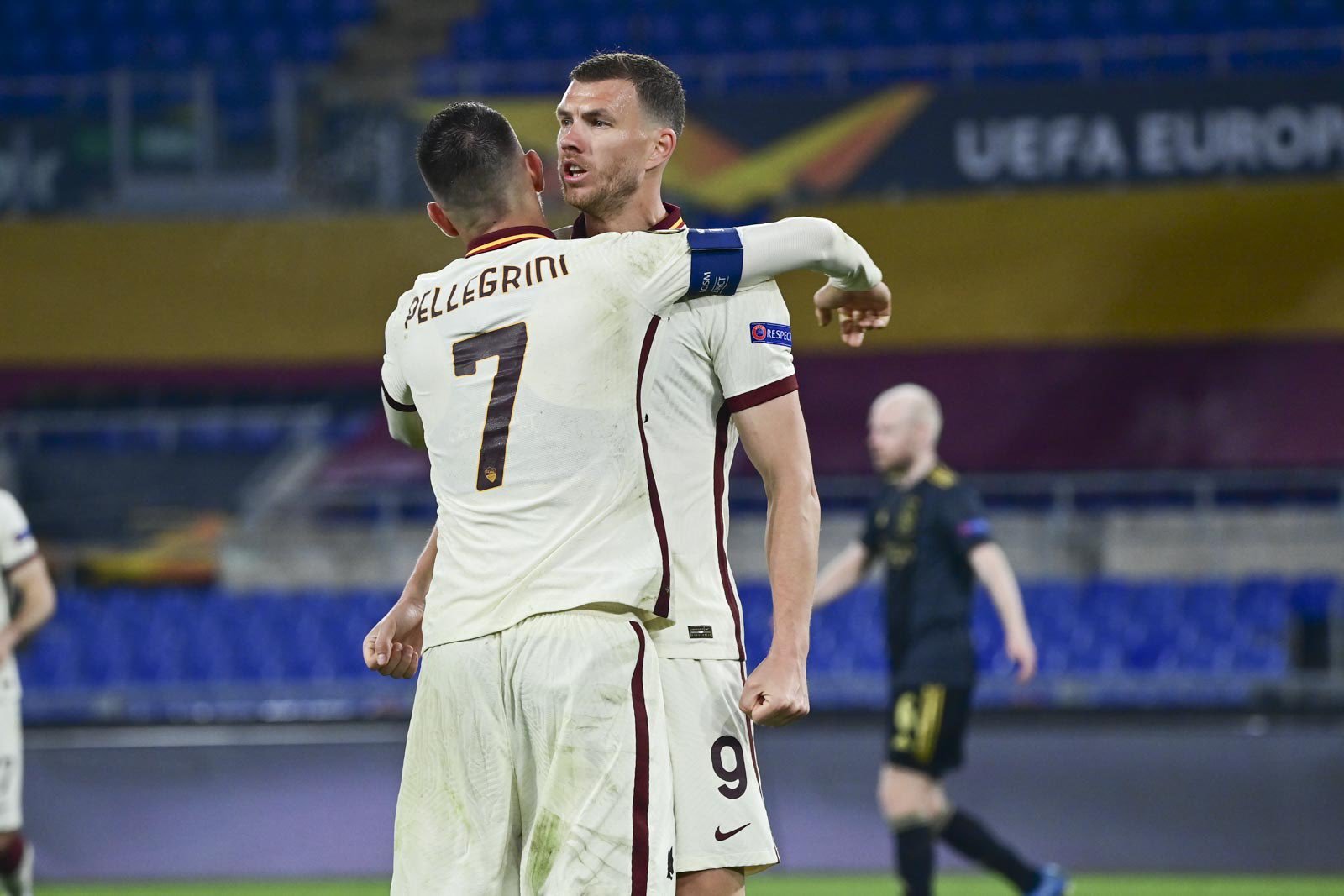 Edin dzeko may not be what he once was. His relationship with the club has changed slightly this season but that doesn't undermine or forget all the great moments that he has provided Roma with. His performance last night shows exactly why he still useful to the club. He's 34 years old and while it's still effective and capable of starting consistently, he has become a more valuable as a luxury in European competitions He is Roma's all-time leading European goal scorer improvised experience. this is his last Season in the capital. Edin dzeko has never done or said anything to disrespect the club at times he may wanted to leave but that is a business decision when you look at it in this way he's never forced his way out his attitude can sometimes be questioned but considering everything he has done for the club I think the stick he has received is ridiculous. Going the goal yesterday and a very important one in a huge European game with a possibility getting Roma to the semi-final and potentially winning a trophy for the first time since 2008. It would justify the fact that his greatness that he is supplied at Roma wasn't for nothing. We are near the end of his era at the stadio olimpico but equally both sides would love nothing more then to leave his Mark with a Europa League trophy. He reach the benchmark edin dzeko 500 contribution in his career. He has been one of the most underrated players in the world much of his career but there's no doubt that the greatest version of edin dzeko is the one we've got to see in Rome over the last seven years. I will always have love admiration and respect for him even if fans don't feel the same way he is without question one of the 10 greatest Roma players of all time and has held the club up in a respectable manner the majority of the time. Last night was another example of why he is still incredibly important to the club and why he still has those moments and qualities that help Roma as a team. Since bojar mayoral has taken over as the club's starter in the league games edin dzeko has not complained he's accepted his role and embraced it. Everything we've seen even though this is the end we should not forget whatt he's done low moments doesn't erase how great he has been last night Roma he scored much important goal When the dzeko and when this era's over we will miss him we just dont know it yet Last night was just a another of many Milestones he has achieved a Roma.He looked like someone truly loved this club.
RB Leipzig Will Have something special in Brian Brobbey 
Brian Brobbey was the difference-maker last night for the Dutch side that for the moment looks like they had a chance to turn around the tie and ultimately make the semi-finals even though that turned out not to be the case and that they were eliminated. Brian Brobbey showed everyone a little something of what he can bring to the Bundesliga next Season. For those of you that do not know or not aware of it Brian Brobbey has signed RB Leipzig and will join them July 1st. This was his final game of his European career with Ajax he has had a tremendous meteoric rise making his debut on the first team this Season. The striker is only 19 years old and we'll obviously be very important 4 RB Leipzig trying to maintain consistency and get that Bundesliga title. This doesn't solve their problem because RB Leipzig needs a 20 goal scorer playing for them but it certainly gives them more depth at this position and the fact that he is only 19 years old will give them an opportunity to grow and become a much more refined product. Last night he was subbed on in the 46 minutes by the 49th minute he had scored his goal. Really showing the impact he made in such a short amount of time it was not only he showed the world some of his capabilities even beyond the goal very athletic player a high motor very versatile and obviously offers an awful lot it's actually somewhat surprising Ajax let him go for free and didn't attempt to renew his contract but with the Dutch Club they always have a potential superstar in Waiting in their Youth Academy they have the best Academy in the world. Brian Brobbey has all the capabilities of becoming a home run in the Bundesliga even though his numbers may not be amazing and he's only played 16 games he does have that special quality and you see it when he plays. He was the standout for Ajax in their loss it's the only beginning of his young career. It will be interesting to see what he does at Leipzig it looks to be one of baby bargains of the Season joining for free going to a team that develops young he could become that killer for them they'll need more than just that but after his performance last night and this Season as a whole it's clear that they will have something special with Brian Brobbey.