Jamal Musiala vs Union,Wolfsburg,Bayer Leverkusen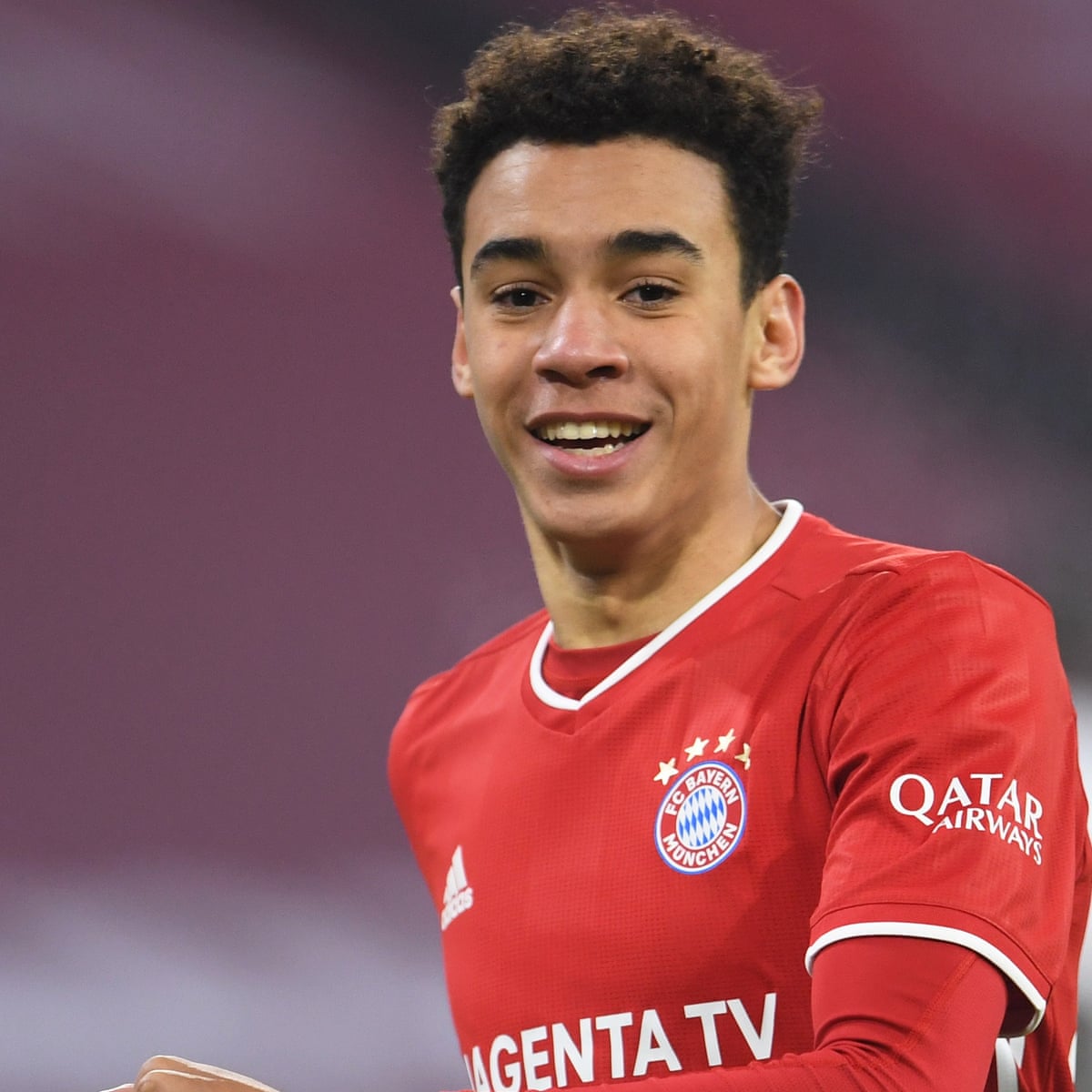 Bayern Munich has one of the deepest teams in European football. Incredible options at a multitude of positions it has made them an unbeatable Force in World football. It is quite a challenge for many young players to find a way into this Bayern Munich team and consistently play. However, much like Dortmund have with Jude Bellingham as the Englishman who burst onto the scene, Bayern Munich has had something similar with Jamal Musiala. Going into this season, the German international was only 17 years old, considering how loaded Bayern Munich are. You would think it would be complicated for a young player to crack his way into the starting 11. Jamal Musiala has become somewhat of a regular at Bayern Munich; that doesn't necessarily mean that all the time that he's starting games, but even before the absence of Robert Lewandowski, he was playing regularly. He is shown to have the qualities to crack into this team at this age. Among the young players in the world is near the top of that list. He has shown this season that he is one of the best young players on the planet. He has made 34 appearances this season, scoring seven goals. This last week was one of his best performances of the season. He has been fantastic over his last three games. He provided the only goal of the game in a 1-1 draw with Union Berlin on April 10th he did well as he drove inside the box, finding just enough space to score Bayern Munich's only goal of the game. Last Saturday on April 17th, he exploded with his best performance in the Bayern shirt in their 3-2 victory over Wolfsburg. He opened up that game at the Young German went into the box dribbling past multiple Defenders, ultimately finding enough space to secure a superb finish. Then late in the first half of that game, Jamal Musiala found his way through the air connecting on a header that was out of the reach of the goalkeeper. Scoring his second Bayern Munich went on to win that game and ultimately beat Bayern Leverkusen a few days later; even though he did not supply a goal or an assist in that game, it was another very satisfying and encouraging performance from the 18-year-old Jamal Musiala is the best Rising Star in the Bundesliga to break into a Bayern Munich team like this at his age shows his incredible quality the season is coming to an end so it may be unlikely that he makes this list again. Still, he is likely to be featured on my list much more frequently next season. He has found a way to get into this Bayern team and has been precisely what they needed it has given the German Champions another element He is one for the future for sure. He has scored 7 goals in his first season, really showing what he is capable of. Despite being rather raw and very young, he is developing into a fantastic player. Excellent dribbling ability, the ability to finish from anywhere when he has space, and just has adapted to the game extremely quickly; he has grasped the Bundesliga game faster than almost anyone that I have seen. Bayern Munich has something special with Jamal Musiala; this week was just a display of the type of talent that He is. this is not the last time we will hear of Jamal Musiala; he hasn't even touched what he is capable of next season we could see him explode even more, but just the way he is played closing out the current Bundesliga season shows that Bayern Munich has a lot to look forward to with this one. He Will only get better.
Leo Messi vs Getafe, Atheltic Bilbao (5)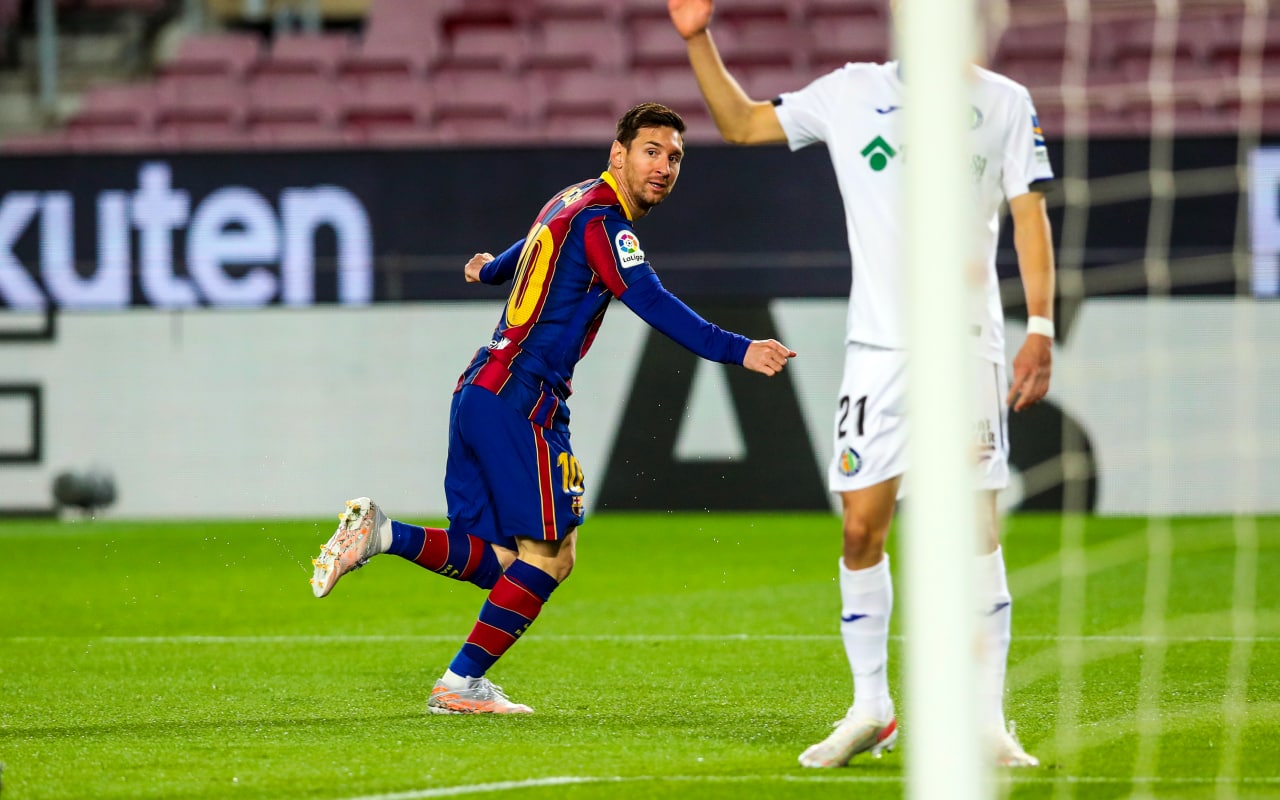 Leo Messi makes my list yet again. Since January, he has just been on another level. He has almost been a regular every other week on this list since he has gotten to Peak form. Still significantly one of the best players on the planet; only Neymar Compares in actuality. What Leo Messi has been able to do this season with a poor Barcelona is genuinely astounding. Even though talented players are on this team, he has taken them to Heights that they should not be reaching. Considering the talent that we have seen on many other European Giants, Barcelona just doesn't compare. The true fact is this is the worst Barcelona team in a decade; certainly, the worst team Messi has ever been on. Yet he has still taken them the glory. Even though they lost to Real Madrid, they are still within distance of the La Liga title. Suppose Real Madrid slips up and Athletico continues to drop points. In that case, Barcelona still could conquer that, which would be one of the most significant accomplishments considering the team that surround him. Furthermore, the fact that Messi had an opportunity to win a trophy of any kind with this Barcelona team is truly astounding. Leo Messi took Barcelona to the Copa del Rey final. He dug Barcelona out of the hole against Sevilla to get there. They would meet Athletic Bilbao, the runner-up from last season. Athletico Bilbao made the Copa del Rey final two years in a row, so you can't say there is no quality in that team. Leo Messi turned back the clock and showed that he still is on another planet from the rest of us. Barcelona ran Riot against Atletico Bilbao, winning the Copa del Rey 4-0. Leo Messi turned back the clock on his first goal, almost recreating his historical goal against Bilbao in the 2015 Copa del Rey final. Obviously not quite as good, but still show that he has the touch dribbling around three different Defenders before slotting the ball into the bottom corner ridiculous piece of skill. Scoring his 30th goal of the season, which is the 13th consecutive year in a row in which he has reached at least 30 goals. However, Messi's day was not finished; he followed through not long after with a strike into the bottom corner from point-blank range to pull off his brace, ultimately leading Barcelona to Glory. Barcelona won the Copa del Rey in what was one of the most improbable champions a recent memory; remember this is the worst Barcelona team in a decade, and they just won the Spanish domestic cup the fact that this Barcelona team was able to win anything just shows how incredible Leo Messi is. He is the greatest of all time, and outside of Neymar is significantly the best second-best player in the world. He still has everything, and some were truly showing he still on that level. 31 goals and nine assists this season for Leo Messi season and which we've been told that Leo Messi is either washed up or passed what he was it has shown that Leo Messi it's still that dude. It was just a goat doing goat things as he leads the week in Barcelona in a decade to Copa del Rey Glory as he wins the 35th trophy of his career, really showing that even though he's slowing down, not by very much. He's no longer the Leo Messi that's going to score 50 goals this season, but it's another season with 30-plus goals going his 30th and 31st goal of the season in a huge final one of Leo Messi's best performances of the season; with La Liga still up for grabs, if you were able to conquer that as well, it would be the most impressive double in football history. Winning the Copa del Rey in itself was one of the most significant accomplishments of his career considering the lack of quality of this Barcelona team; without Leo Messi, they wouldn't even make the Champions League, just showing the impact the Leo Messi still has on a Barcelona team that would be in big trouble without him he delivers his brace ultimately lifting Barcelona to Glory that never should have been possible. Leo Messi then had a 2 goal 1 assist performance in Barcelona 5-2 Getafe midweek thats 35 goals and 15 assists this season. Leo is still Leo the proof is in the pudding.
Wout Weghorst (2) vs Stuttgart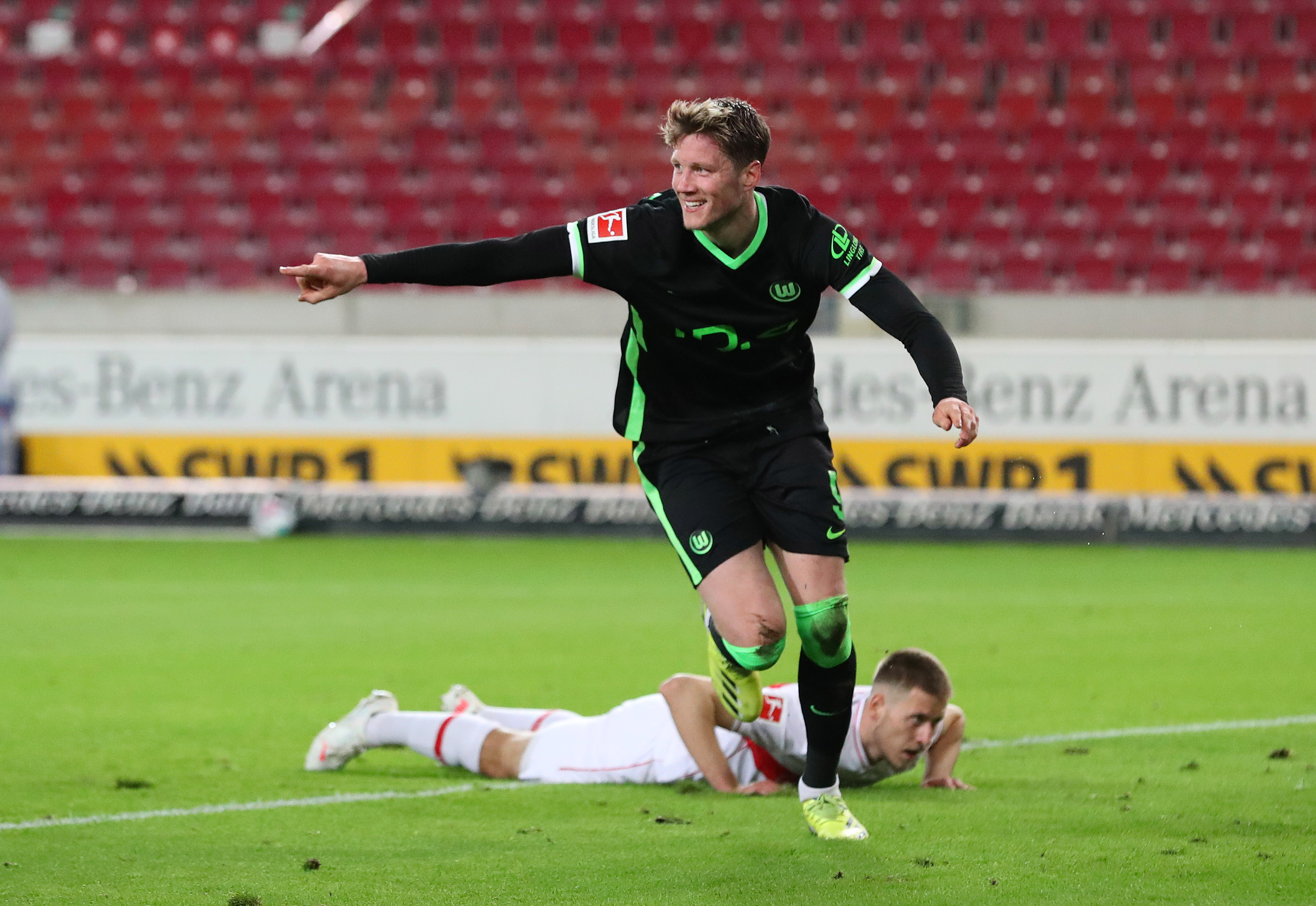 Wout Weghorst has been one of the most underrated strikers in European football this season. For whatever reason, he has not gotten the respect he deserves; he has been as consistent as practically anyone in the Bundesliga. The Dutch Striker is physically imposing, brilliant, capable ball skills, and can score from anywhere. This Wolfsburg team is more than just wout Weghorst; he's an essential ingredient of why this team has had success and why they're on the brink of Champions League football, but collectively as a unit, they have worked together it's a strange one because even though he is a bonafide Superstar, it's hard to even Digest him as that he identifies with this Wolfsburg team, but this is a unique team that works really well together as a unit have incredible chemistry and are on the same page almost constantly they're on the verge of making Champions League football for the first time in many years. Wout Weghorst has been one of the best strikers in the Bundesliga this season and one of the most underrated players in Europe; the reason he flies under the radar so often is that his Wolfsburg is team-oriented. It's about what they have done together, not just purely depending on the performance of Wout Weghorst. He isn't necessarily A big-name either, but he plays like one. He currently sits third in the Bundesliga in goals. He has 25 goals and out of competitions and just hit 20 goals in their victory over Stuttgart. Even though there are many performances that one could identify with wout Weghorst performance was incredibly special. He was brilliant against Stuttgart. Not only did he scored an outstanding goal and got good service on the play, but his positioning to get in the space that he did to convert a bullet header that not only converted hitting the back of the net, but his header went between the legs of a goalkeeper. His physical size and speed put him in a great position, especially on set pieces that allow him to use his physicality to convert goals like that all the time. He's knowledgeable and has become a leader for this Wolfsburg teen chasing Champions League football this season. Not just this game, but his last several games have been out of this world, and it's not just that he's scoring goals he's also supplied a fair amount with 9 assists this season really showing that he is very much the prototypical complete Striker. He reminds me of a more athletic version of Wolfsburg Legend edin Dzeko. I would say wout Weghorst is slightly more explosive, giving his pace and athleticism. I don't want to compare the two, but there are some similarities between them. Remember, edin Dzeko won a Bundesliga title with Wolfsburg and has had history throughout this club. Speaking of which wout Weghorst is on the verge of conquering history in this game, he reached a half-century mark and goals. He is currently Wolfsburg's fourth all-time leading scorer with 50 edin Dzeko is the club's all-time leading scorer with 66; by next season, he will be number one. While he is unlikely to break the record for the individual scoring season at Wolfsburg, he has become exactly what this team needed. All of a sudden, this team looks like it has the capabilities not only to make the Champions League next season but on top of that with the right signings could be even better they have the second-best defense in the league there are a lot of contributing Parts it's more than just wout Weghorst, but indeed, he continues to chase history and this performance was brilliant even more than his hold-up play, and ball distribution was brilliant. One more than 60% of his tackle proving he is the Complete product once again showing is important to this Wolfsburg side
.