Wolfsburg win at least 

Wolfsburg has been in a Champions League fight all year, and it looked like they would have more or less confirmed it over the last couple of games. Unfortunately, despite being in good form as of late, they broke down over their last two games. I don't think you can put that or blame that on Wolfsburg itself. Those were challenging games. They had to play a red-hot Frankfurt, losing that in a seven-goal thriller 4-3 victory a game in which Wout Weghorst had 2 goal contributions. They had to go play a Bayern Munich away from home; he scored in that game as well, losing that won three to two. Had Wolfsburg one either of these games there Champions League confirmation would have probably have been made official. However, I don't think you can really take this out on a Wolfsburg for not winning; those are two tough matches with some great players going up against. However, it did make things slightly problematic and putting immense pressure on Wolfsburg to win this game. They host Dortmund on Saturday. Have they lost this one too, it would have been challenging. That's why regardless of the circumstances winning this game was so important Wolfsburg, I made this game quite simple and handle their business without too much difficulty; getting themselves back in form is exactly what they need going into a callous game on Saturday. They still have about a 5-point difference between themselves and 5th place, so all they really need is a victory at the end of this one. Against a tough Stuttgart team, winning gives them a sense of confidence that they can close the deal for Champions League football over their next three games, obviously; what comes on the weekend will determine everything, but I think just from a personality and strategic perspective it was important that Wolfsburg. That victory to reclaim the momentum and confidence they may have lost against Frankfurt and Bayern.
Saturday match vs Dortmund could determine Champions League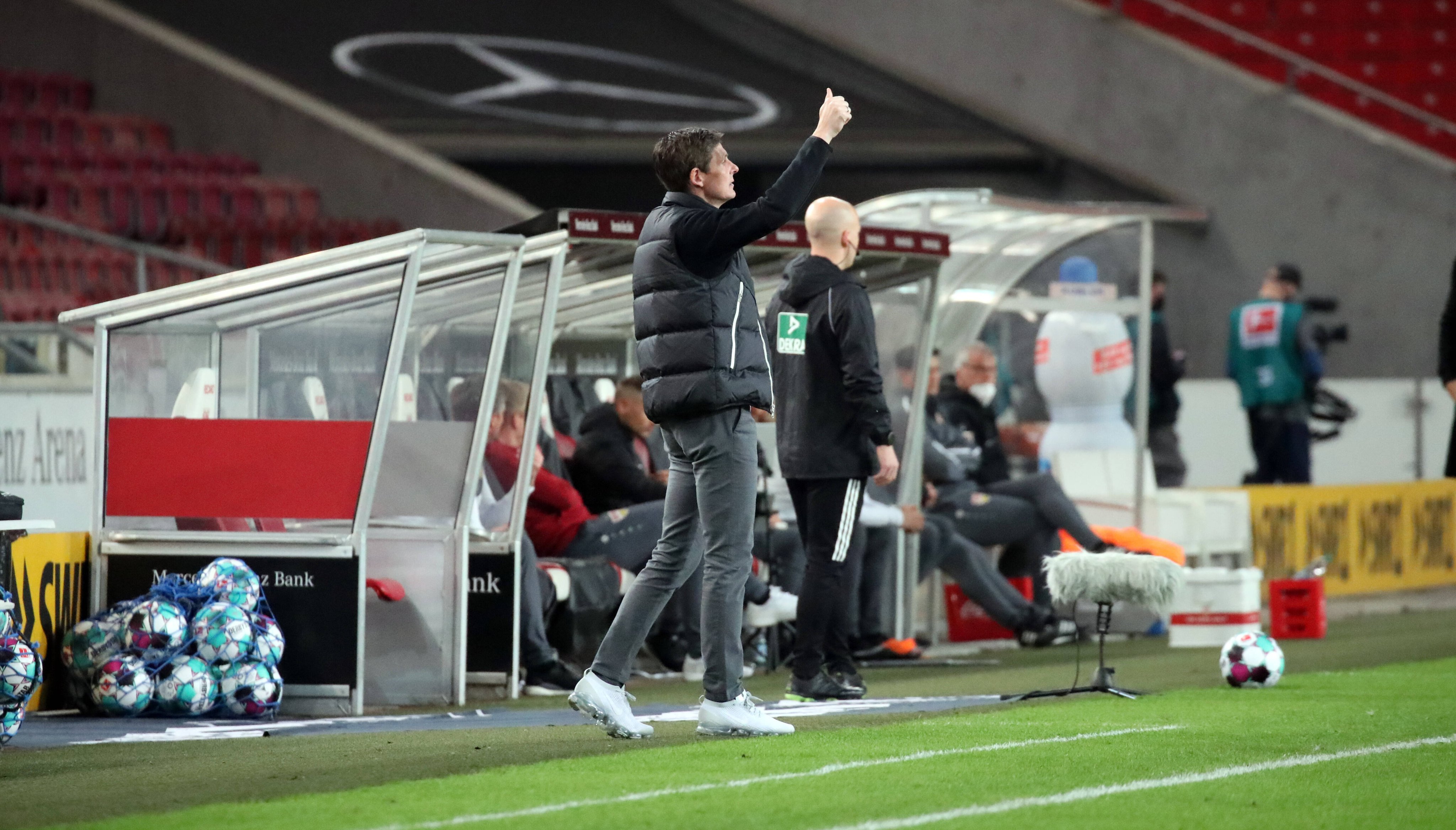 This coming Saturday, we will see a matchup that could be very important for the implications of Champions League football next season. Wolfsburg currently sits in third place with 57 points. Dortmund around the outside, looking in with 52 points, while Frankfurt is in fourth with 56. The results of the Wolfsburg Dortmund game could mean so much for the Champions League erase. There are only four games left this season; there aren't going to be very many opportunities for Dortmund to make up ground. Essentially if Wolfsburg closes the deal and beats Dortmund, they have little to no chance of making the Champions League. In all honesty, I kind of thought this was already dead when Dortmund got beaten up by Frankfurt. However, Dortmund's victories this weekend and the previous week against Stuttgart give them a Fighting Chance in the Champions League race. Ultimately the entire season is going to be coming down to this matchup. Dortmund beat Wolfsburg in January at home. This is an opportunity for Wolfsburg to get them back. They will be in their home stadium this time, and even though that doesn't really matter in covid times, it allows them to close on Dortmund and the Champions League race. The entire season for both of these teams comes down to this moment. If Dortmund wins, there's still a chance in the Champions League race; if Wolfsburg wins there, Champions League will be more or less confirmed. Dortmund is fighting to get themselves back into this and needs to beat Wolfsburg to do it. There's a lot to be said about the future of erling Haaland; whether or not Dortmund will be able to keep him beyond this season, it's Highly Questionable at the moment despite the Dortmund CEO Michael Zorn being completely transparent about his desire to keep him beyond this season and claims he will be a Dortmund player next season. However, we've heard this story before, and Dortmund would take an offer of 160 million and up words. Everything is at stake for both teams. If Wolfsburg loses, they still are in a prime position to make the champions league, but Wolfsburg's win could kick Dortmund out. In the end, I think it's likely to be Frankfurt and Dortmund joining Bayern Munich and RB Leipzig in next year's Champions League. Obviously, the individual matchup and the striker Showcase of Wout Weghorst's and erling Haaland, regardless of what happens, it's going to be a show. Still, ultimately if the Champions League picture will be shaped based on the results of this game, everything is on the line more; this match could very well define the entire Champions League race it could very well end depending on the results of this match.
Missed opportunities for Stuttgart 
Stuttgart has done very well this season; they are an extremely young team with loads of potential whether they can keep this team together next season is a question for another day, but this match you would have thought they would have given Wolfsburg a little more trouble. Especially considering their form over their last two games. Wolfsburg didn't dominate them even though it is true that they made it look easy, but they only made it that way because Stuttgart allows them to. Stuttgart had some really outstanding opportunities to steal something here. From the way the game started to the way it finished. There was undoubtedly optimism about the potential of maybe getting a point in the opening minute of the game. Sasa Kalajdzic had a one-on-one with a keeper if he converts; the complexion of the game is entirely different. The goalkeeper to his defense made an incredible save. Wolfsburg is a team with more experience and all around is a better team. They were certainly going to take advantage of that mishap. Xavier schlager scorers the goal at Stuttgart have to play from behind. Stuttgart a provided to draw the game level from the penalty spot. The goalkeeper denied the spot-kick; that's not the worst part of this. It is the fact that the save dropped at his feet with a nearly open goal, and Forester hit it over the goal, although the goalkeeper was on the ground while this was happening. Minutes later, Wolfsburg get their second, and essentially, that was a game. They do not have what it takes to overturn a two-goal deficit. The sad part of this is they had opportunities to score twice in the first half ultimately Wolfsburg get the third goal then in the last 10 minutes, Stuttgart hit the post and then score late had Stuttgart scored even one of those chances in the first half, they maybe could have got the point from this game, in the end, it was right there for them to at least scored in the first half they only have themselves to blame. It's not like they played severely; it's less they didn't take advantage of the chances that they had. In the end, that is what cost them the points; explicitly missing the penalty and the rebound really killed them.
Wout Weghorst Chasing Edin Dzeko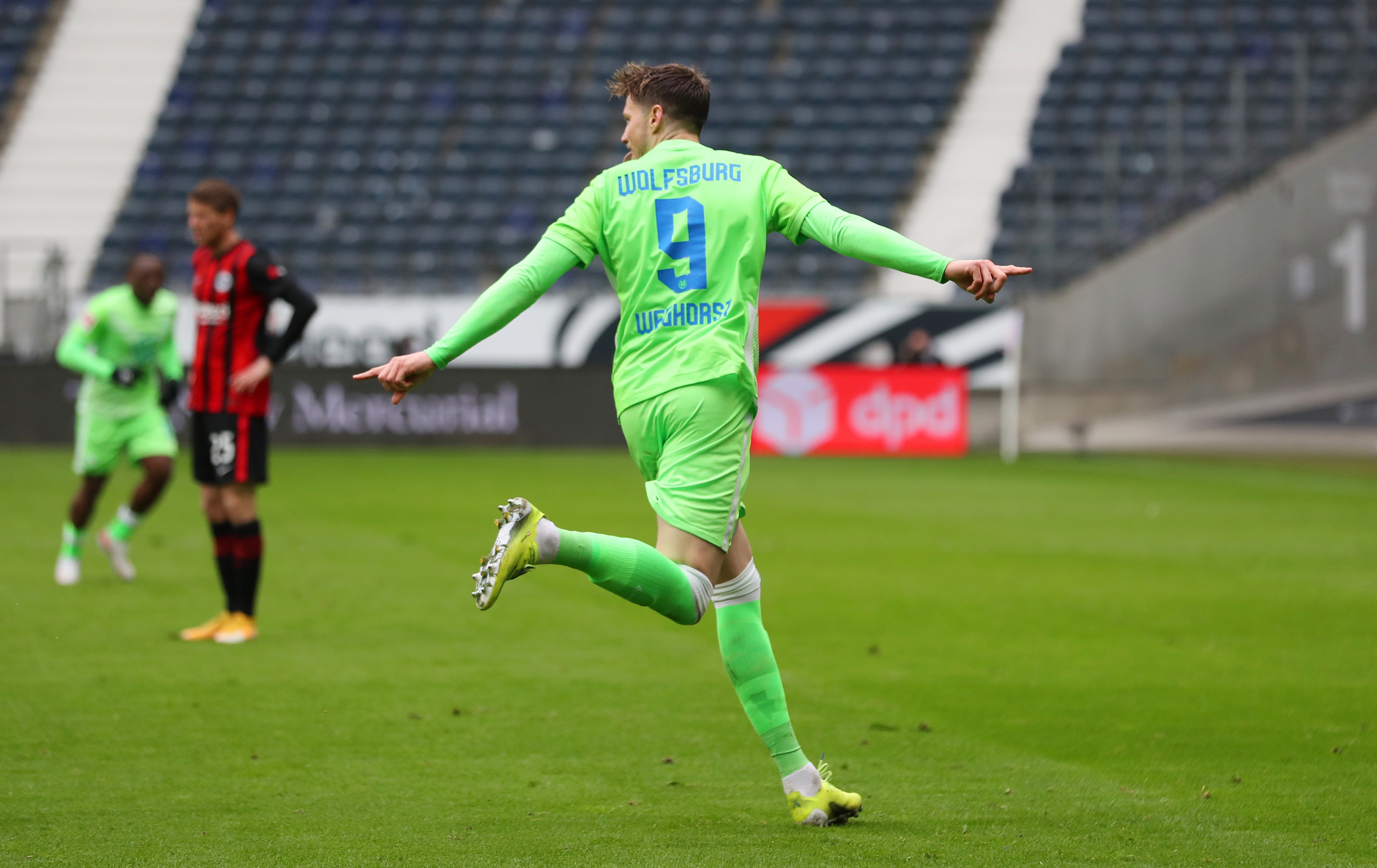 Wout Weghorst has been one of the most underrated strikers in European football this season. For whatever reason, he has not gotten the respect he deserves; he has been as consistent as practically anyone in the Bundesliga. The Dutch Striker is physically imposing, brilliant, capable ball skills, and can score from anywhere. This Wolfsburg team is more than just wout Weghorst; he's an essential ingredient of why this team has had success and why they're on the brink of Champions League football, but collectively as a unit, they have worked together it's a strange one because even though he is a bonafide Superstar, it's hard to even Digest him as that he identifies with this Wolfsburg team, but this is a unique team that works really well together as a unit have incredible chemistry and are on the same page almost constantly they're on the verge of making Champions League football for the first time in many years. Wout Weghorst has been one of the best strikers in the Bundesliga this season and one of the most underrated players in Europe; the reason he flies under the radar so often is that his Wolfsburg is team-oriented. It's about what they have done together, not just purely depending on the performance of Wout Weghorst. He isn't necessarily A big-name either, but he plays like one. He currently sits third in the Bundesliga in goals. He has 25 goals and out of competitions and just hit 20 goals in their victory over Stuttgart. Even though there are many performances that one could identify with wout Weghorst performance was incredibly special. He was brilliant against Stuttgart. Not only did he scored an outstanding goal and got good service on the play, but his positioning to get in the space that he did to convert a bullet header that not only converted hitting the back of the net, but his header went between the legs of a goalkeeper. His physical size and speed put him in a great position, especially on set pieces that allow him to use his physicality to convert goals like that all the time. He's knowledgeable and has become a leader for this Wolfsburg teen chasing Champions League football this season. Not just this game, but his last several games have been out of this world, and it's not just that he's scoring goals he's also supplied a fair amount with 9 assists this season really showing that he is very much the prototypical complete Striker. He reminds me of a more athletic version of Wolfsburg Legend edin Dzeko. I would say wout Weghorst is slightly more explosive, giving his pace and athleticism. I don't want to compare the two, but there are some similarities between them. Remember, edin Dzeko won a Bundesliga title with Wolfsburg and has had history throughout this club. Speaking of which wout Weghorst is on the verge of conquering history in this game, he reached a half-century mark and goals. He is currently Wolfsburg's fourth all-time leading scorer with 50 edin Dzeko is the club's all-time leading scorer with 66; by next season, he will be number one. While he is unlikely to break the record for the individual scoring season at Wolfsburg, he has become exactly what this team needed. All of a sudden, this team looks like it has the capabilities not only to make the Champions League next season but on top of that with the right signings could be even better they have the second-best defense in the league there are a lot of contributing Parts it's more than just wout Weghorst, but indeed, he continues to chase history and this performance was brilliant even more than his hold-up play, and ball distribution was brilliant. One more than 60% of his tackle proving he is the Complete product once again showing is important to this Wolfsburg side.