Score: Wolfsburg 3 Stuttgart 1FT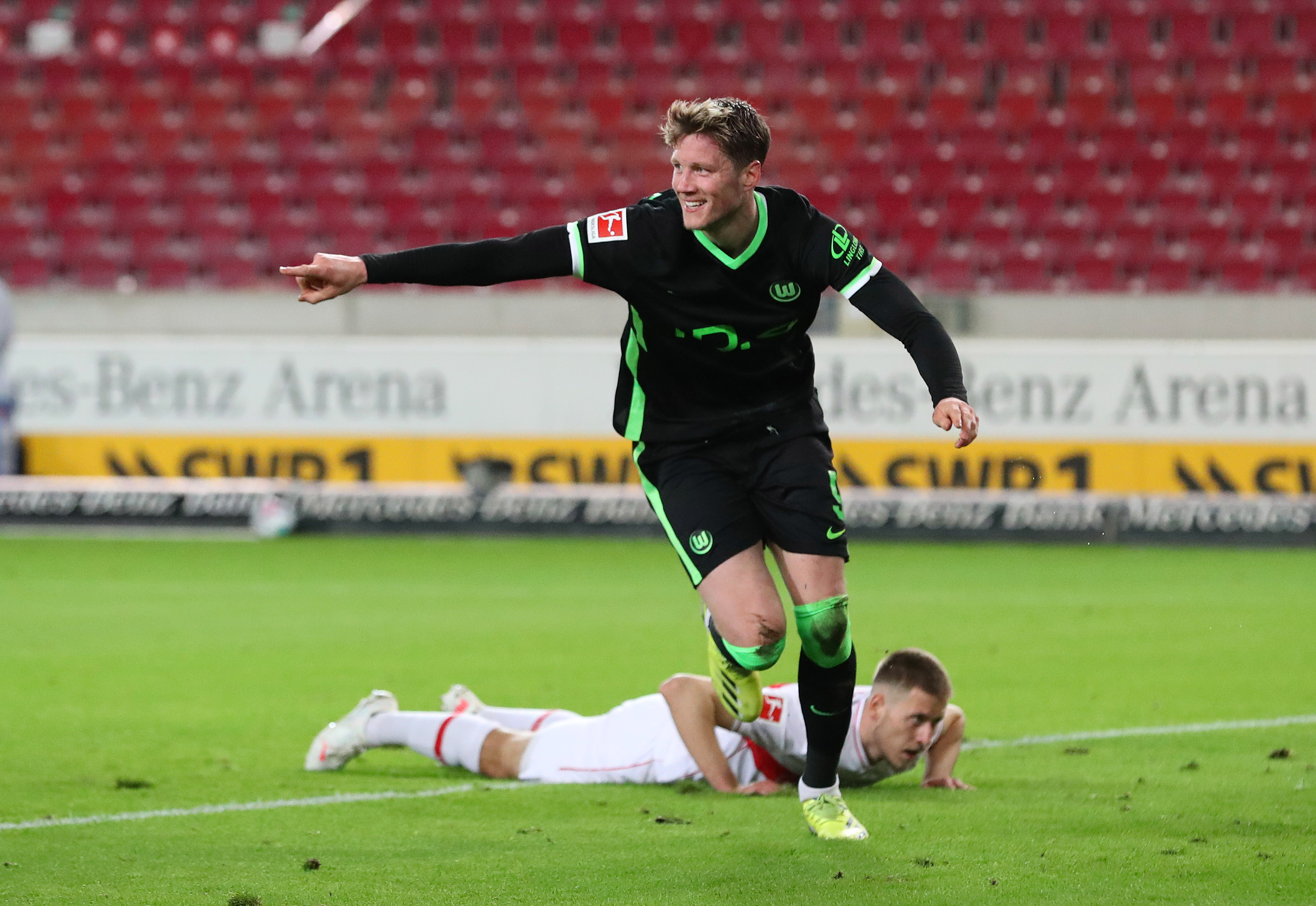 Wolfsburg is in a Champions League fight this season. After failing to make Europe in any capacity, they have been one of the surprises of the season. However, the fight's not over yet; even though they're likely to get it, there's still a lot to do before the season is completed. They have lost their last two games against Frankfurt and Bayern Munich, two extremely tough games, but nonetheless, Wolfsburg was looking for a victory. They would go on the road to take on Stuttgart a competent yet tough team with an infusion of Youth. Even though they're unlikely to make European football, they are solid, and they are not out of that conversation yet. It turned out to be a tough game for both sides, but Wolfsburg did seem to have the momentum driving them throughout the game. Stuttgart had an early chance to take advantage of the situation But ultimately failing to convert led to Wolfsburg finally taking the lead. After Stuttgart tried clearing the ball out after a corner from outside the box, it was picked up by Xavier schlager, hitting a rocket into the bottom corner as Wolfsburg took a 1-0 lead. A penalty midway through the first half for Stuttgart nearly could have changed the game Casteels came up big after a penalty went in favor of Stuttgart. he stayed the penalty, and Stuttgart horribly missed the follow-up in what could have been an equalizer. Almost immediately afterward, Josip brekalo hit a beautiful cross into Weghorst, who connected through the air as his header beats the keeper Wolfsburg would double their lead. Wolfsburg led 2-0 after the first half. Stuttgart did seem to have a lot more energy in the second half, and we're much more in the game. They hadn't overturned a two-goal deficit since 2012, but crazier things can happen. Ultimately though, that got nipped in the bud when Yannick Gerhardt scored a third for Wolfsburg. Despite being down by three goals, Stuttgart continues to play well in the second half and even hit the post at one point. Stuttgart did not get the best production from their youngsters and had seen many changes come up short. Sequentially late in the game, Castro connected on a deep strike from outside of the box, taking a big deflection as Stuttgart got a go back. Still, it was far too late as Wolfsburg hangs on to win 3-1 away from home as they're back in business as this sets up one of the biggest games of the season in the Champions League race against Dortmund on Saturday. Another victory for Wolfsburg as they're one step closer to the Champions League.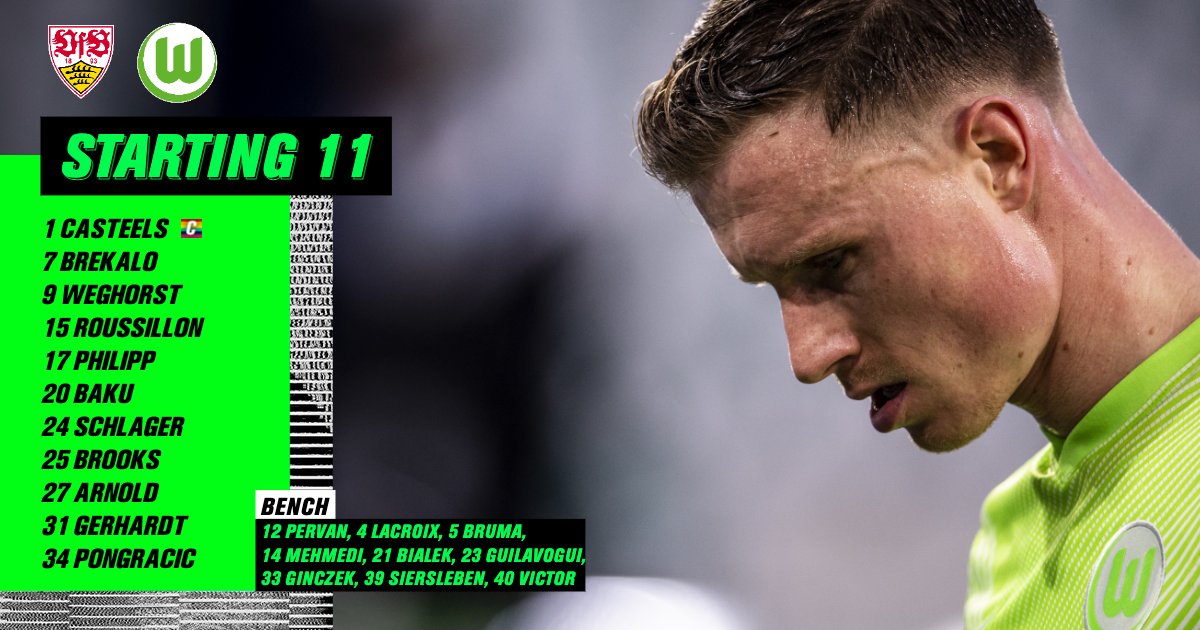 Wolfsburg would operate out of a 4-2-3-1 formation ahead of this crucial match. In goal, we would see Koen Casteels; in at left-back would be Riddle Baku, he would be alongside the center-back partnership of John Brooks and Marin Pongračić then operating at right-back would be Jérôme Roussillon. In the defensive Midfield, we would see the pairing of Max Arnold playing alongside Xavier schlager. In the Centre of Midfield, we would see Yannick Gerhardt to his left, Josip Brekalo then on the opposite side on the right would be Maximilian Philipp. Upfront as Wolfsburg's Central Striker would be Wout Weghorst.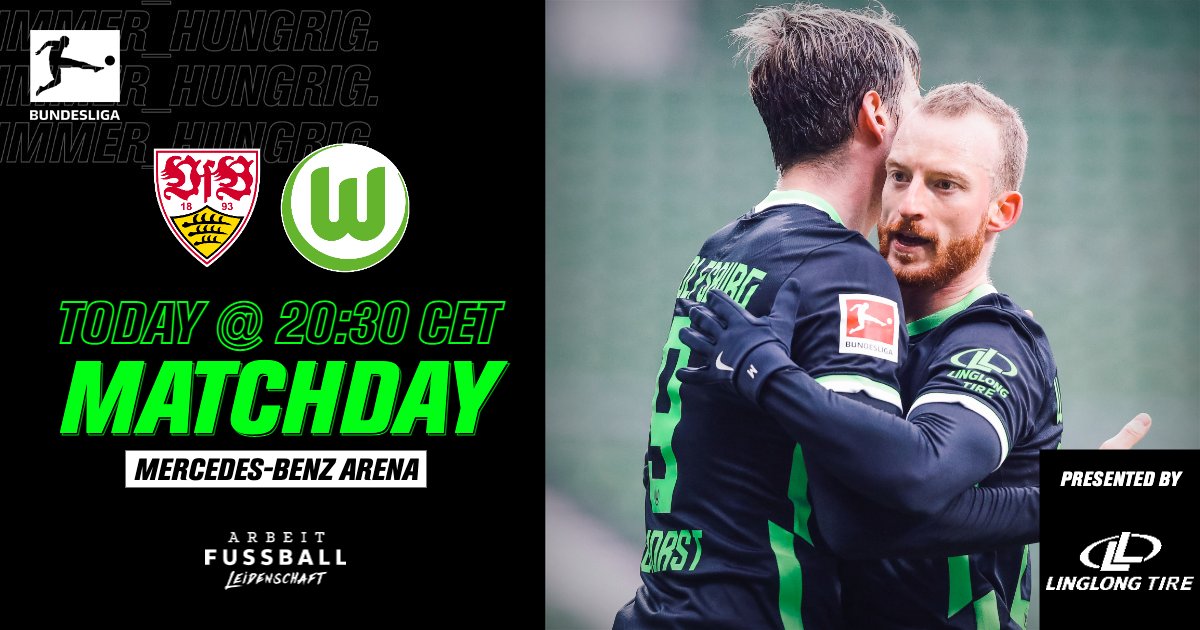 After preparations and predictions, the match was just about to get underway in Stuttgart as Wolfsburg faced another test in their Champions League Journey. The away side had lost their last two games, and this was a chance for them to get back on the right track. However, Stuttgart gave Dortmund some problems last week, so it was going to be some battle. In the early parts of the game, it did seem like to a certain extent, Wolfsburg had control and was just trying to find those spaces to be effective. Even so, Stuttgart did look like a team that wasn't going to sit back; they were going to press High and try to take advantage when they have space in time to operate. Stuttgart had a chance to take advantage of early Saša Kalajdžić follows through from inside the Box after retrieving a through ball from Philip Forester an early test for Wolfsburg, but Casteels denied him. Wolfsburg less than a minute later, Yannick Gerhardt found some space on the side of the Box; as he searched for that top corner, it was very close but didn't have the accuracy to give Wolfsburg the lead. Wolfsburg came forward again, Weghorst attempting to set up Josip break, who ripped a strike from inside the Box but once again was denied. It did seem is that Wolfsburg was grabbing that momentum early, and outside of that early chance from Stuttgart did seem to be in control; there wasn't superiority, but they found ways to test the goalkeeper early. In the 13th minute, Wolfsburg found that moment a ball being cleared out by the Stuttgart defense fell to the foot of Xavier schlager, who hit a rocket from well Outside the Box into the bottom corner, happening so quickly the goalkeeper could not even react as Wolfsburg took a 1-0 lead. It would be a Xavier schlager second goal of the season. Following the goal, Wolfsburg and did seem to be taking the oxygen out of the Stuttgart attack. Wolfsburg was playing with the control; they weren't really dominating the game, but they did seem in control and had the certainty that they could break them down again. Not long after, Max Arnold came close on a free-kick. Just three minutes later, Stuttgart had an opportunity to change the momentum of the game. A controversial penalty was given in what was an alleged handball on John Brooks; it was very harsh, and the American Center back was not pleased with the decision. Ultimately it was given Philip Forester stepped up as they looked for The Equalizer. However, Casteels denied him from close range, making an excellent save; the rebound dropped right at Philip Forester's feet, nearly a wide-open goal.
Koen Casteels save penalty as Wolfsburg go on to score minutes later 
He should have found it much easier all he needed to do is pass it in the back of the net, but his strike went over a more or less open goal. It certainly would come back to haunt them in the 29th minute Wolfsburg got their second. Josip Brekalo supplied a brilliant cross inside to Weghorst; the Dutch forward came out of the air providing a clever header that went in between the legs of the keeper and into the back of the net an absolutely excellent finish as Wolfsburg took a 2-0 lead. it would be his 20th Bundesliga goal of the season and his 22nd in all competitions; in addition to that, he reaches the half-century mark on goals for Wolfsburg as he continues to chase down Edin Dzeko for most in club history. Stuttgart Now finds themselves in quite a bit of a hole. After misses from a Maximilian Philipp and Amada, young Stuttgart Talent Tanguy Coulibaly attempted to test the keeper with a brilliant strike searching for that bottom corner; however, Casteels made to say once again. Wolfsburg tries to extend it even further but misses from Xavier schlager and Baku would signify the end of the first half, with Wolfsburg holding onto a 2-0 lead thanks to Xavier schlager deep strike and Weghorst bullet header.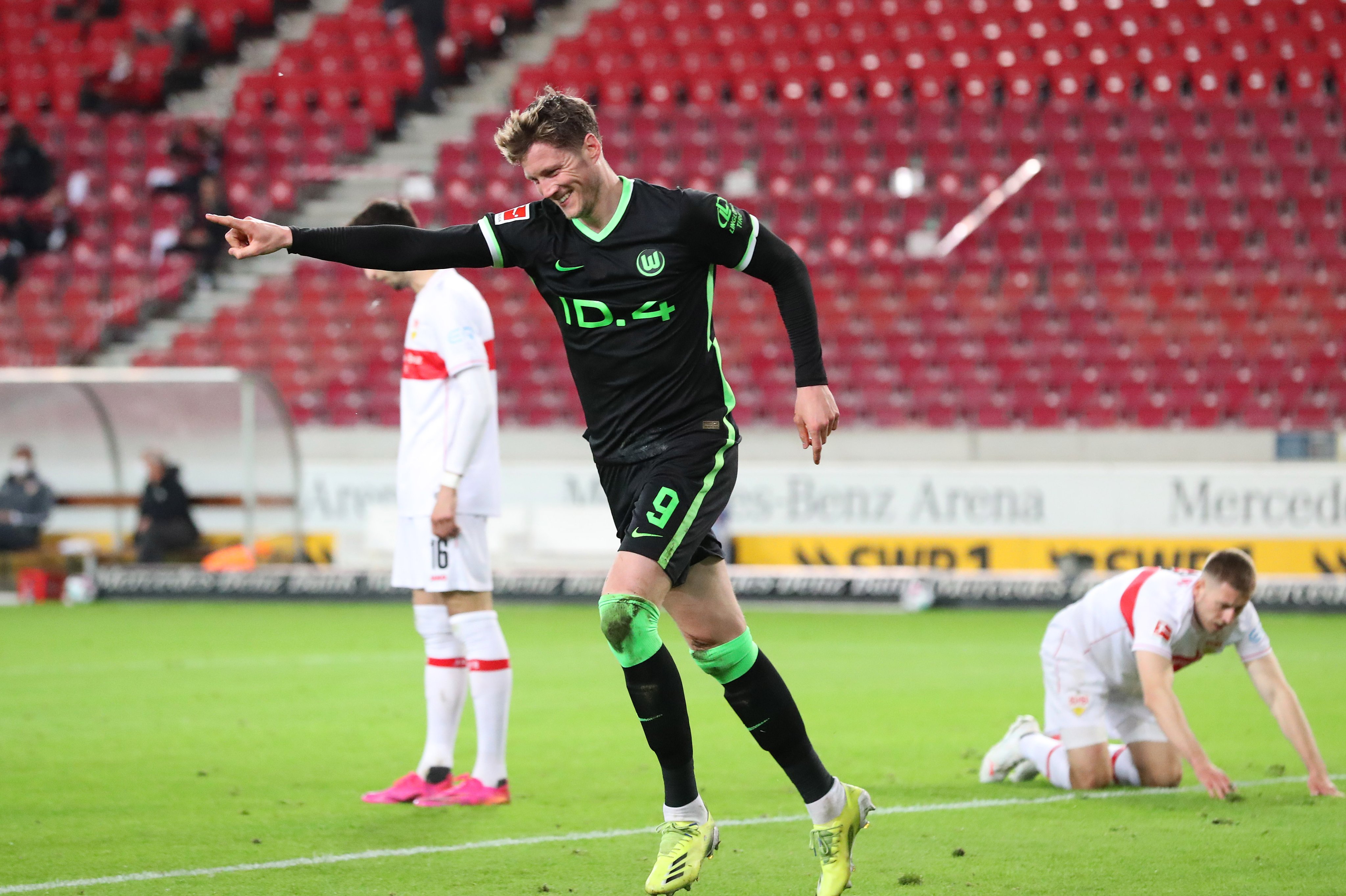 Wout Weghorst reaches the half century mark on Wolfsburg goals as they run out to a 2-0 lead
Wolfsburg held a two-goal lead going into the second half. It wasn't necessarily done yet, but they put Stuttgart and a very vulnerable position. They did not overturn a two-goal deficit in 2012 ironically, that game was against Wolfsburg and what they went on to win. Nevertheless, it seemed very unlikely. The penalty had severe consequences and really could be a defining point of the game. Wolfsburg less started off where they left off in the first half. Max Philipp was in a good position to increase the lead, but his touch was horrific, leaving something to be desired as his strike travels well over the bar. There weren't that many chances at the start of the second half, mostly because the game slows down. Both teams were just trying to find their way into this game for Wolfsburg trying just to hold off the opposition and potentially trying to increase while Stuttgart was trying to find a way back in the game. Stuttgart did not want to go too aggressive but still wanted to find waist to crack into this tough Wolfsburg defense to break down; even though Wolfsburg conceded five goals in the last two games before that, they were a brick wall it's never an easy situation to try to take them out defensively. That's why at first Stuttgart what's selective in trying to find ways to get enough space in hopes of getting a goal back. However, the later it got, the more difficult it looked like it would be on Stuttgart. Then in the 65th minute, Josip Brekalo picked out Yannick Gerhardt on a counter-attack. Wolfsburg was not going to be tonight as Yannick Gerhardt lift the ball into the top corner to give Wolfsburg a 3-0 lead as he scored his second Bundesliga goal of the season. It became almost impossible for Stuttgart to get themselves back in it. Both teams made some changes in hopes of finding a way to turn it around. Wolfsburg had an opportunity to score and yet another when Yannick Gerhardt put his foot through a cross that just missed to the left. Wolfsburg had done the job and was just seeing the game out now. 10 minutes ago, Roberto Massimo hit the post with a brilliant run into the box. At least trying to give them some chance to get a goal back. There weren't very many chances by either team in the second half. Still, Stuttgart played much better Tangey Coulibaly continued to try to put his teammates in position despite an overall overwhelming performance; the young Winger did show some flashes in a must improved second half. However, there was no getting back into this one. Still, they weren't going to get shut out in the 91st minute Gonzalo Castro Struck from deep, taking a major deflection at the ball, ended up in the back of the net, even if it was too little too late, in the end, Wolfsburg hangs on handling Stuttgart quite easily. They break the losing streak just in time for the big Clash against Dortmund on Saturday.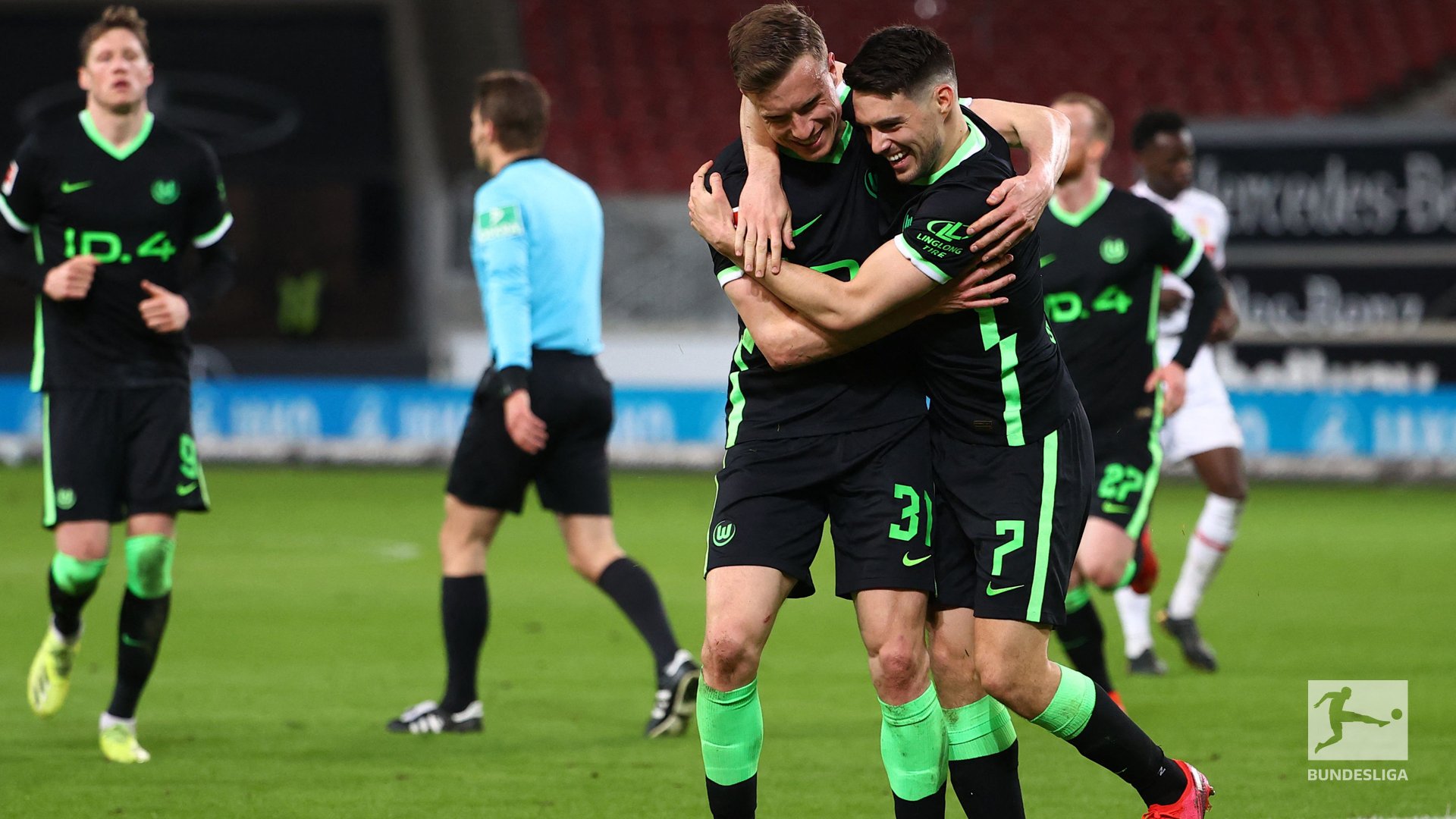 Josip Brekalo links up with Yannick Gerhardt as Wolfsburg kill it as they win 3-1
Wolfsburg ends up leaving Stuttgart with all three points. They really needed to get back on the right track after losing two games in a row. And it wasn't at it as if they played poorly in these games; it was just the opposition just had a little bit too much for them. They lost a 4-3 battle with Frankfurt, then had to deal with the Bundesliga giants Bayern Munich in a 3-2 loss nonetheless. They played well on both of those games it was just down to Misfortune and individual Brilliance from players on the opposition. They have a tough matchup on Saturday against Dortmund that broadly could Define the Champions League race between themselves. Frankfurt and Dortmund, one of the three, are not going to make the Champions League, and based on Saturday's game, we might have an answer to that question. Wolfsburg plays well in this game from the very beginning. Stuttgart is an outstanding team that had the capabilities of doing something exceptional they are an extremely young team in fact; they are the youngest team in the league with an average age of 23. The experience went in Wolfsburg's favor as they found those moments in the first half to ultimately pull away. A massive hit from Xavier schlager and then woke Weghorst scoring yet again as he continues to have an unbelievable season. Once they took the two-goal lead, they were never giving up on it. Stuttgart had a much better performance in the second half, but there was a lack of chances from both teams, especially after Wolfsburg scored their third goal. The man of the match tonight goes to Josip Brekalo assisting on two of the three goals for the first time in his career he has achieved it. He's not been in good form, but he indeed showed up in this one. The most defining moment of the game was Stuttgart being denied from the penalty spot and failing to tap in The Rebound in an almost open goal. Wolfsburg took advantage of this immediately, and then there was no way back for the rest of the game. Wolfsburg are back in form at precisely the right time as Wolfsburg wins away from home against a very good and young team. As they return home with smiles on their faces.
MOTM: Josip Brekalo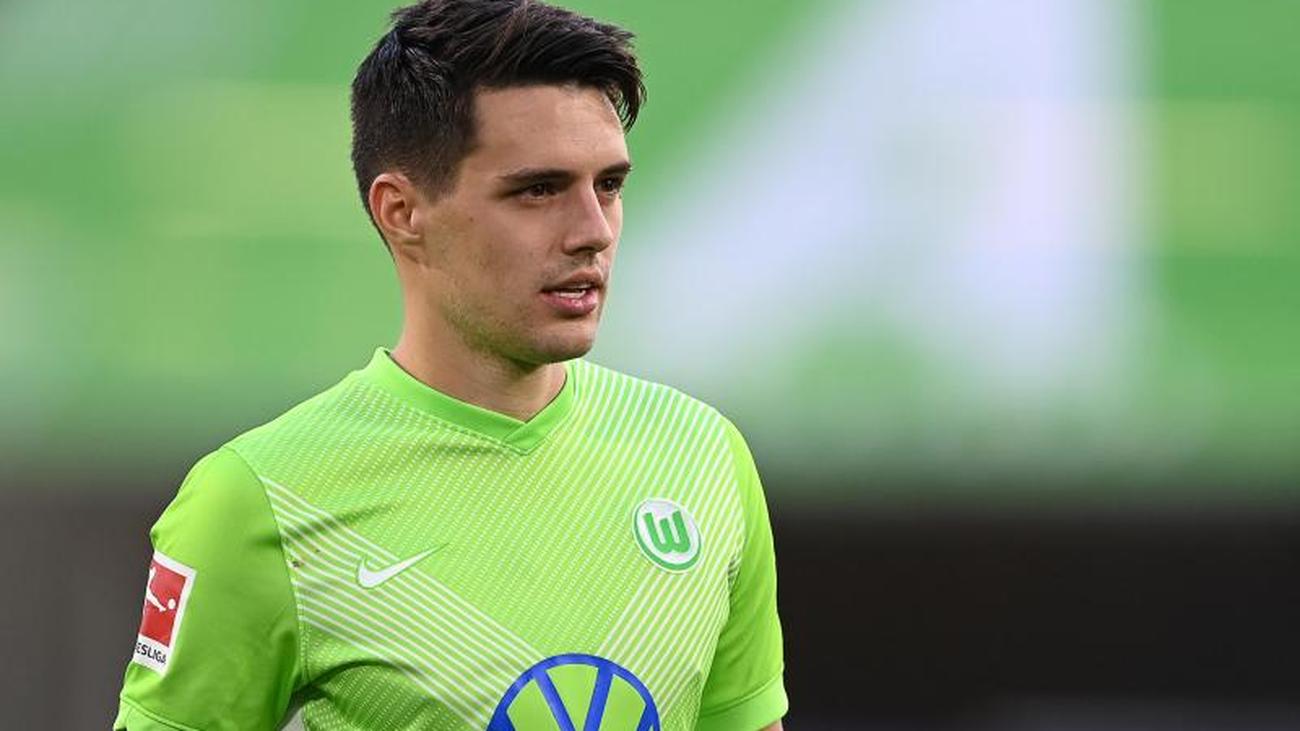 Wout Weghorst on reaching his 20 goal mark