Score: A.S Roma 1 Atalanta 1FT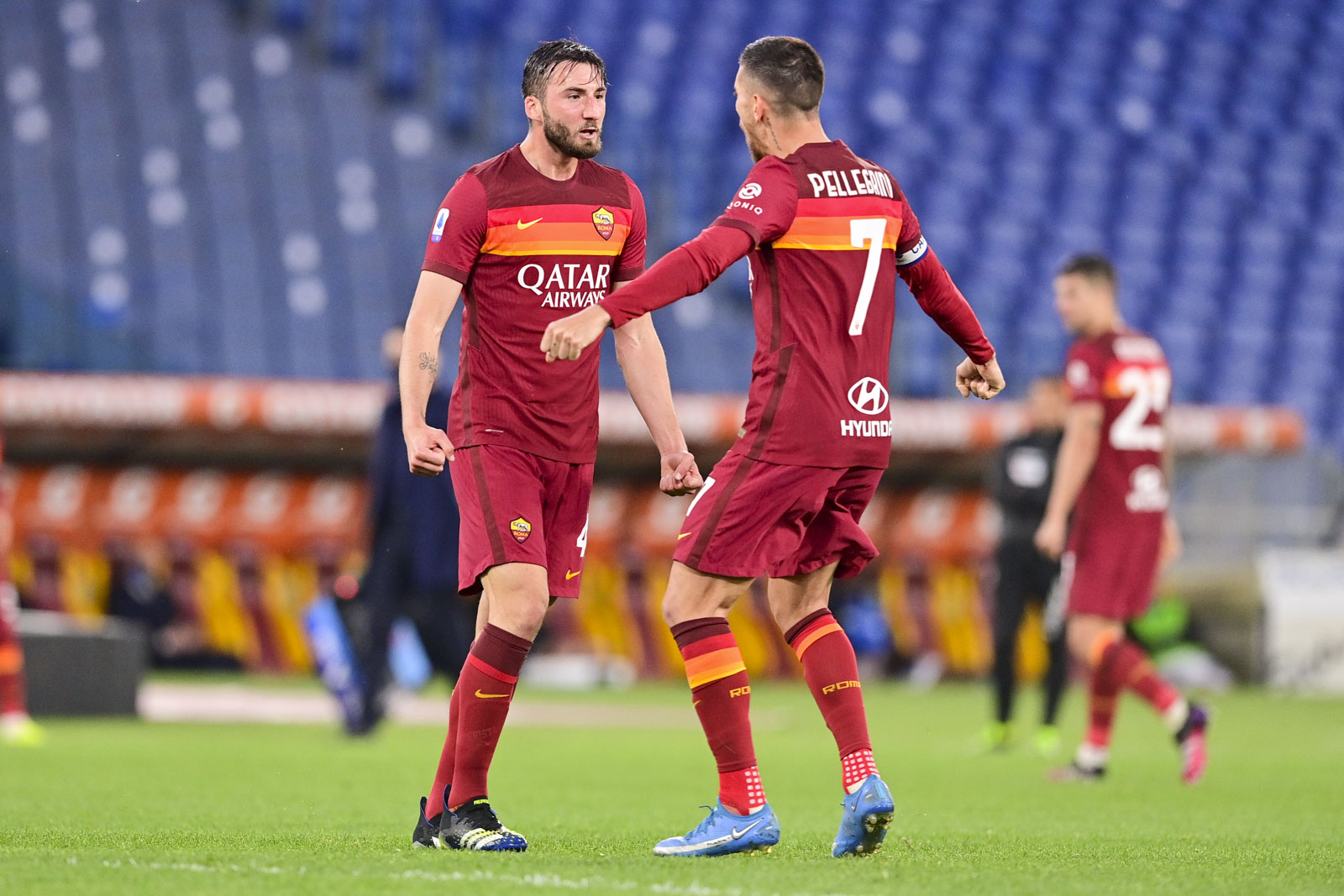 Roma are coming into this game following a devastating performance against Torino one of the worst teams in the League this season who may or may not survive. Torino made Roma look putrid ultimately ripping them apart in Turin. Roma very much wanted to get that memory behind, however unfortunately even though they were returning home to the stadio olimpico they were going to have one heck of a challenge. They hoped it Atlanta a team that beat them 4-1 in the previous fixture seeing all four goals go in the back of the net in 25 minutes. Atlanta is in good form and just beat Juventus this was an unsettling situation for Roma to be involved in as they were big underdogs. Atlanta in this game we're absolutely ruthless. They went before the throat early. An avalanche of chance coming at Paul Lopez however to the surprise of many Lopez showed his work denying Atlanta constantly. On the other hand Roma did absolutely nothing they barely had any of the ball and they were just had to Hope on Lopez continuing to perform. Roma only had one shot in the first half while Atlanta seemed to have them in a chokehold. Eventually Atlanta broke them down as rulon malinowski found enough space to give Atlanta a 1-0 lead. Atlanta continue to go forward and provide some great chances. Atlanta health a slim lead going into the second half. The game didn't really change as it was more of the same Atlanta went for the throat and continue to come forward with Lopez at being asked to make every save imaginable. however eventually I momentum shift took place robin goes in got a second yellow card being sent off as Atlanta were reduced to 10 men. Roma took advantage of this as for a 10-15 minute sequence laid in this game they had some chances of high-quality they also left a lot to be desired but when it counted most they got that goal from the most unlikely of sources. Bryan Cristante hit a bomb well outside the box to equalize and even laid in this game there was a possibility Roma could have gotten a victory. More like drama occurred when Rodger Ibanez was given a second Yellow Card there was some late chances from both sides But ultimately Roma held on. To earn a very valuable yet lucky point as they split with Atlanta at the stadio olimpico.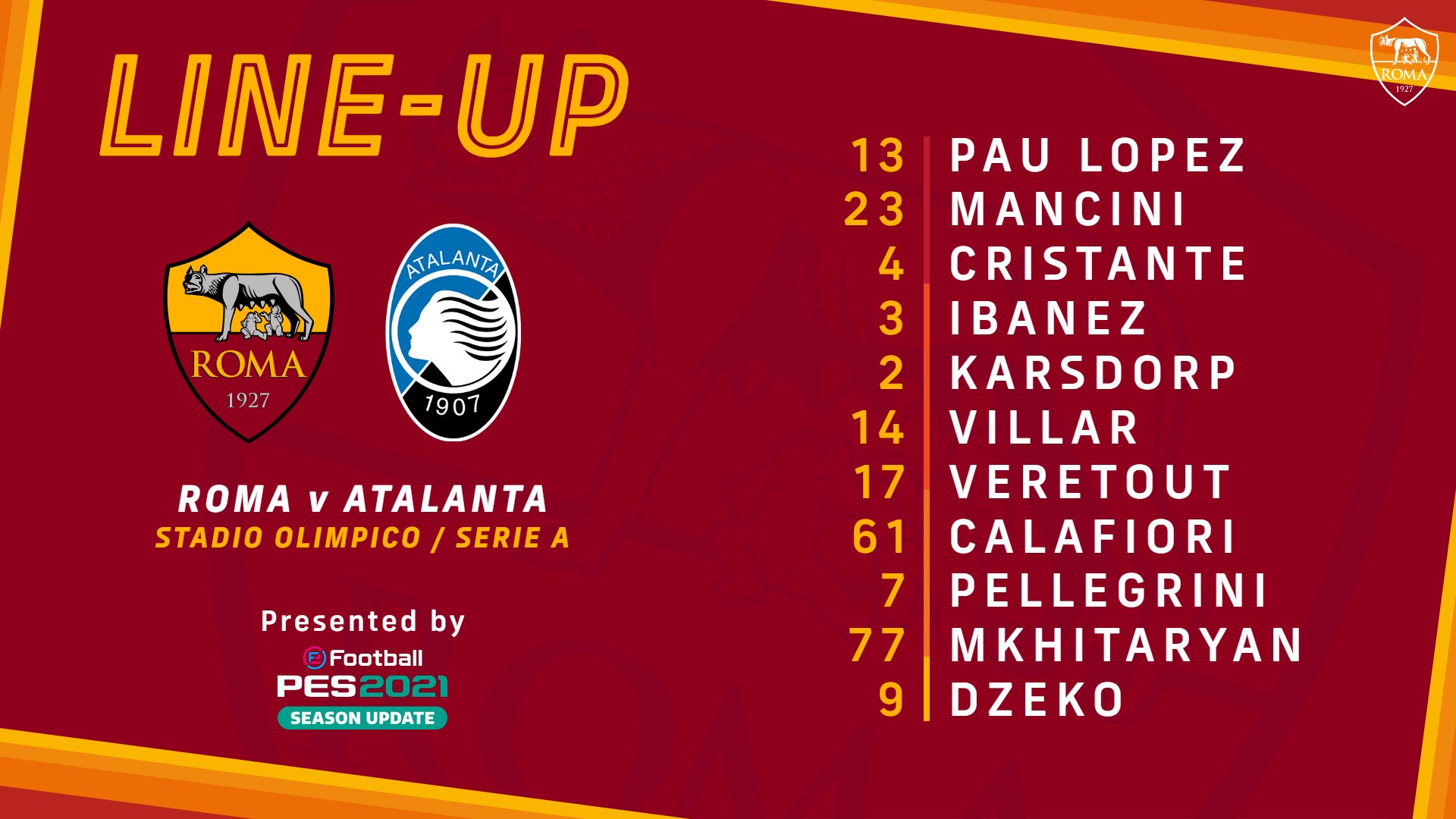 Roma operates as always out of the 3421 formation. In goal would be the Spaniard Paul Lopez. The back three would consist of Rodger Ibanez on the left Gianluca Mancini on the right and Bryan cristante in the middle. In at left wing-back would be Ricardo calafiori then on the opposite side as the right wing-back would be the Flying Dutchman karsdorp. The defensive Midfield would be made up of Jordan veretout and Gonzalo Villar. In that left-wing would be Mkhitaryan then on the opposite side on the right wing would be Lorenzo Pellegrini. An upfront as the central Striker would be edin dzeko.
At the preparations and predictions the match got underway at the stadio olimpico in Rome as the season comes to a close but not that many games remaining there is a lot to play for still. Atlanta would be heavy favorites and for very good reason. As they are trying to capture Champions League spot for the third consecutive season. Atlanta did was in control from the very beginning and looked ruthless in fact Roma we're quite lucky they did not concede early. it was an avalanche of chances. Roma did their best to try to deal with it but it was very difficult. As expected Atlanta controlled possession and just seems like the better team Ruslan malinovsky kicked it off with a chance from the side of the box but Lopez was able to make the save in bottom corner. This was only Beginning. Duvan Zapata use his physical standard an ability to try to make things as difficult as possible on roam when he is on form there's very little that can be done with him. However Paul Lopez came to play the Spaniard denied the Columbian as duvan Zapata put his foot through the cross trying to keep Lopez off balance but he was denied. A minute later duvan Zapata came close yet again FaceTime not having the accuracy missing slightly off Q. Roma and barely any of the ball and had a difficult time creating any of their own. edin dzeko gave Roma their first chance of the game nearly 20 minutes into it. The Bosnian misfires inside a box but was reasonably close testing the keeper with a good look on goal. Atlanta for about to undergo their most aggressive stretch of the first half. There was a chance roughly every two minutes. Duvan Zapata get another crack inside the box Lopez making a save again josip ilicic was denied and Christian Romero missed the target until Atlanta Finally found their moment. In the 26th minute Ruslan malinovsky coming from a robin goes in cross the Ukrainian beat Lopez to the bottom corner as Atlanta took a very predictable 1-0 lead. Honestly it was a bit surprising it took so long considering the level of aggressiveness and the way they were attacking Roma every other minute. after the goal Atlanta just continued and continued to push themselves into the danger area trying to kill off the game before the second half. Roman ended the first half with Lopez denying duvan Zapata and Remo freuler if it wasn't for the solid play in goal Roma would have been down by much more.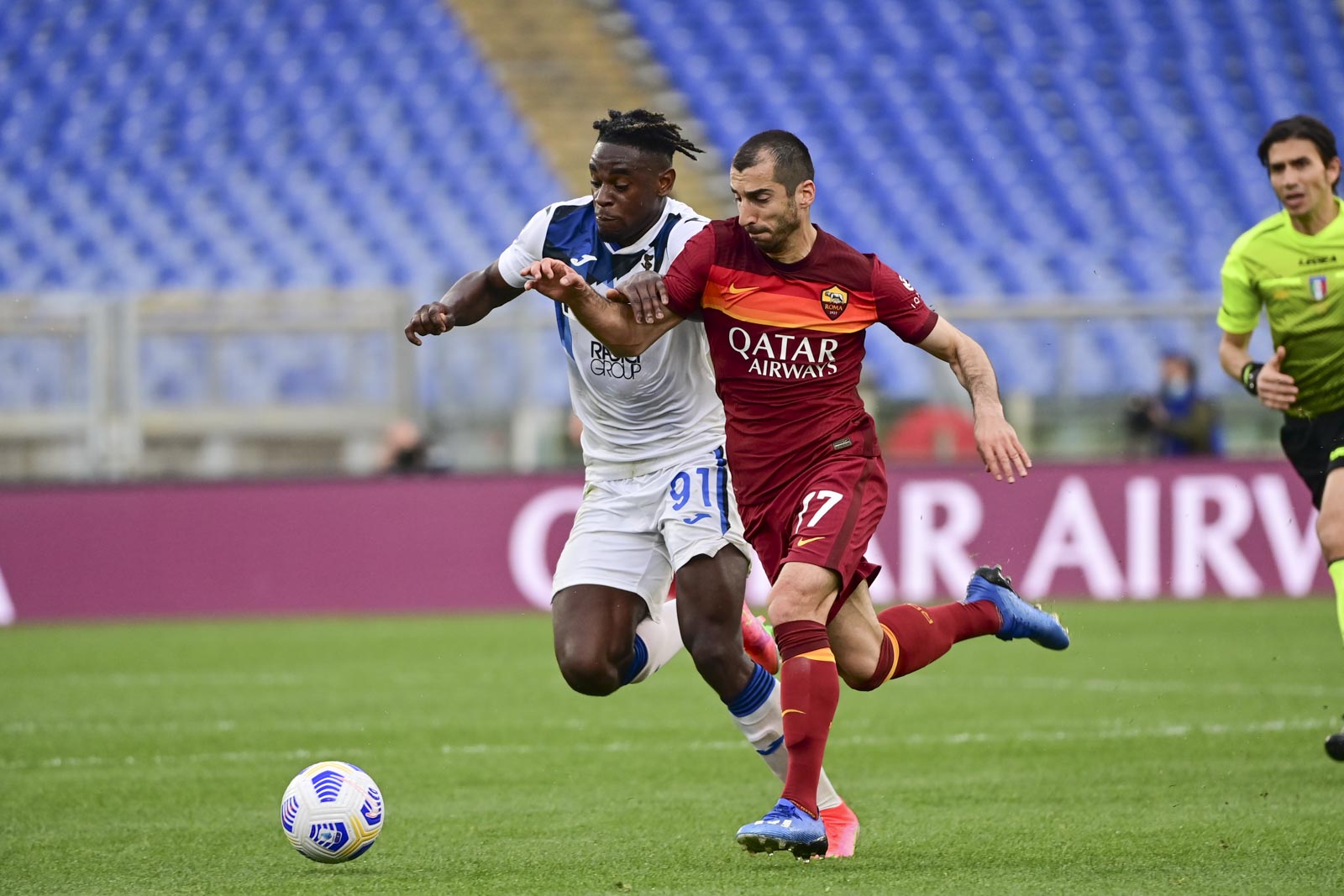 Duvan Zapata battles Mkhitaryan in a one sided first half as Atalanta held 1-0 lead.
Roma didn't necessarily play badly they were just not able to keep up with Atlanta. In fact the Romans should have been grateful that it was not more severe. They had barely any of the ball they only had one shot things were not looking positive for Roma other than Lopez continuing to deny Atlanta. Roma was forced to make a change as Bruno Perez came in for Ricardo calafiori who did not have a very positive opening 45 minutes. The second half started with a pair of Atlanta messes with broke Remo freuler and Christian Romero not finding a Target. As good as Atlanta were they were leaving opportunities on the table yes Lopez was saving everything but they should have done better in front of goal. Lopez came up with another save this time denying Mario pasalic. Roma really struggled to get many shots in this game at all but henrikh mkhitaryan found some space and tried striking from Deep. Ultimately not what he was looking for though. Minutes later Luis Muriel saw his strike, close before drama Unleashed. In the 69th minute Robin gozen was given a second yellow as he was sent off Atlanta being reduced to 10 men. Once this happened Roma started taking advantage of it creating some more chances and for a. Of the game lay on they looked like the superior side it was only temporarily but it was some momentum being grabbed after the red card. Mancini connected with his head coming off a free-kick coming close but not quite what was needed. 2 minutes later edin dzeko came close missing after collecting a cross from Rick karsdorp. Then in the 75th minute Bryan cristante hit a bomb from well outside the box into the bottom corner after being outplayed for the majority of the game Roma actually had an opportunity to catch a point. Roma made some changes as Carlos Perez came in for Gonzalo Villar. Minutes after the change edin dzeko came close but again was saved. Then three minutes after that edin dzeko attempted again; bojar mayoral came on for henrikh mkhitaryan right at the substitution dzeko try to connect with his header but missed slightly. Despite very few of Roma shot being on target they had the chances edin dzeko finishing was not up to standard but he was at least giving them a little bit of Hope of a chance of getting a winner. late on Carlos Perez saw his strike from Deep be denied from The Keeper. A minute later Rodger Ivana was sent off with a second yellow and then the match ended with a late free-kick from Luis Muriel missing them all. Against the odds Paulo Fonseca side despite being huge underdogs end up grabbing a point Champions League contention is dead Europa League contention is nearly dead however Napoli beat Lazio meaning maybe there's some hope for that final Europa League spot. Roma were fortunate for grabbing a point considering how one-sided at felt at times but if you don't convert your chances you're going to get punished for it and a bomb from Bryan cristante gives Roma a point in a match they probably should have got one.

Bryan Cristante scores a scorcher late on to earn Roma a point.
Roma has not been in good form lately even when they have one games they have not been very impressive. They were coming off a horrible performance against to Reno while Atlanta have been in red-hot form for several weeks. It did not seem like a possibility that Roma could get anything from this game. Roma's record against the top six this season is horrific. Even though they have done well against some big teams in the Europa League there was nothing that would suggest that Roma had an opportunity to actually get something from this game. We saw it in the first app Atlanta just went after them and if it wasn't for the man of the match call Lopez denying them pretty much every single opportunity they could have been blown out just in the first half alone. It wasn't just lopez-lopez was brilliant but Atlanta also left opportunities on the table if they had done a better job of converting their chances in front of goal it could have been different. The biggest problem with them even though they scored in that first half the amount of chances that they had they probably should have scored another. A one-goal game gifts Roma an opportunity to get one moment. Ultimately that happen with Bryan cristante scoring a screamer in the second half after Atlanta was reduced to 10 men. The red card gave Roma just enough time to take advantage of that and they end up pulling it off getting a point but I'm not sure they deserve you can say what you want about the performance they were outplayed by Atlanta for 75 minutes. But in the 15 minutes for Roma had the momentum and confidence to push they found that goal and even had opportunities later on to win it this was a game of missed chances on both ends But ultimately even though I want to wear the better team they left it up for Chance by not putting away the amount they created in the first half. This point give Roma a Fighting Chance to at least still make the Europa League they're not in good form it's been a really up-and-down season for Roma but at home they managed to escape with a point it almost feels like a victory. Paulo Fonseca side half and feel good about this especially with the Europa League coming up Roma need to give give themselves as much confidence and momentum going forward the weeks ahead will be challenging but this is exactly the type of performance and results that could give them that extra Edge the rest of the season.
MAN OF THE MATCH: Pau Lopez