Unsung Hero Bryan Cristante gives Roma life in European Chase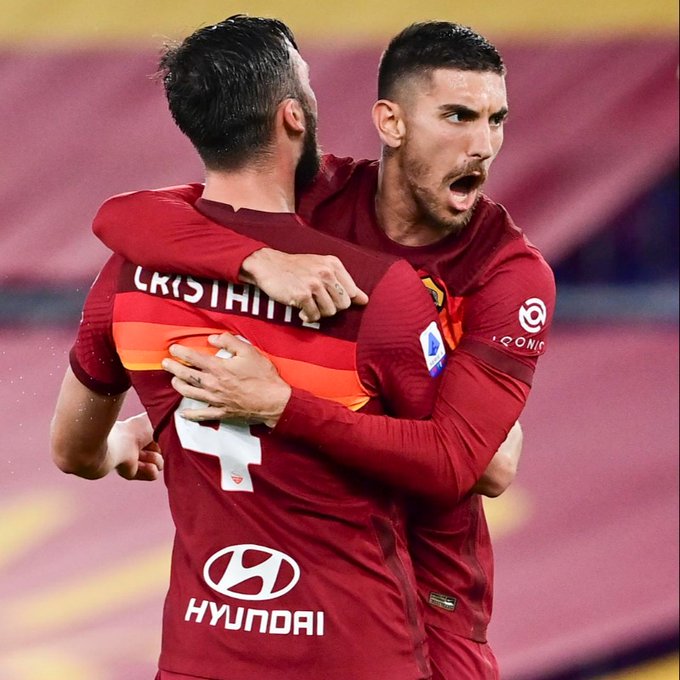 Bryan Cristante became the unsung hero of Roma's point they got against Atlanta. Roma this season has been horrible against teams in the top six, with only three points of a possible 24 coming into this game. Atalanta was a big favorite, and for a good reason, they were in great form Duvan Zapata was playing some of his best football of the season, and they were in a Champions League fight in which it looks like they had the upper hand against Napoli. Meanwhile, despite Roma being in the semi-final of the Europa League, they have not been playing well lately and have really struggled significantly over their last couple of games. Losing two teams like Parma and Torino. Even though they have played slightly better since Jordan Veretout has returned from injury, they just haven't looked anywhere near the way they did at the beginning of the season. Roma was sliding out of European football; the loss last weekend saw Lazio create a significant amount of separation between themselves and Roma. Bryan Cristante of all people provided Roma with the moment that may have put them back in the race for these final Europa League spots. A bomb from well outside the box helps steal a point against an Atalanta team that dominated Roma the majority of the game. Bryan Cristante is a midfielder that ultimately transitioned to center-back. At different times over the last couple seasons, it was questioned whether or not he was good enough to play for Roma. He has been the unsung hero in this team, and even though he has had some low moments, he does the ugly things. He transitions to a defensive position even though he's a midfielder, and he has learned to adapt, basically having to learn on the job and has provided different ways to help this team; even though it may not be his preference, he has found ways contribute. He's been giving a hard time constantly, but the truth is he has proven to be very vital to this team even though he may not be a guy who was regularly starting he does have a true purpose in this team; what Bryan Cristante does for Roma is needed and everything and he may not be the flashiest player he may not score a lot of goals he may not be even a shutdown center-back but he's proven his worth in this team and even though no one expected this from him last night it just another reminder that Bryan Cristante is an important piece to Roma even though it may not seem like it from the outside looking in. He has leadership qualities in addition to Ability; he may not be the most talented player on this team, but his moment gives Roma a fighting chance for the final Europa League spot thanks to Napoli beating Lazio. If Roma were to finish in sixth place this season, not only would it be great to finish in front of the arrivals which they still have to play this season, but they also would get a return to the Europa League next season. If Roma goes on to finish in the top six, it could very well come down to this moment. Roma were not playing well going into this, and he came up with something unexpected that may have changed Roma season domestically. The priority is still winning the Europa League, but a performance like that could have given them summary assured confidence in the league this season; there aren't that many games left, but catching Lazio now is very plausible, and it's all because of Bryan Cristante's incredible moment.
Wasteful Atalanta left it up to Chance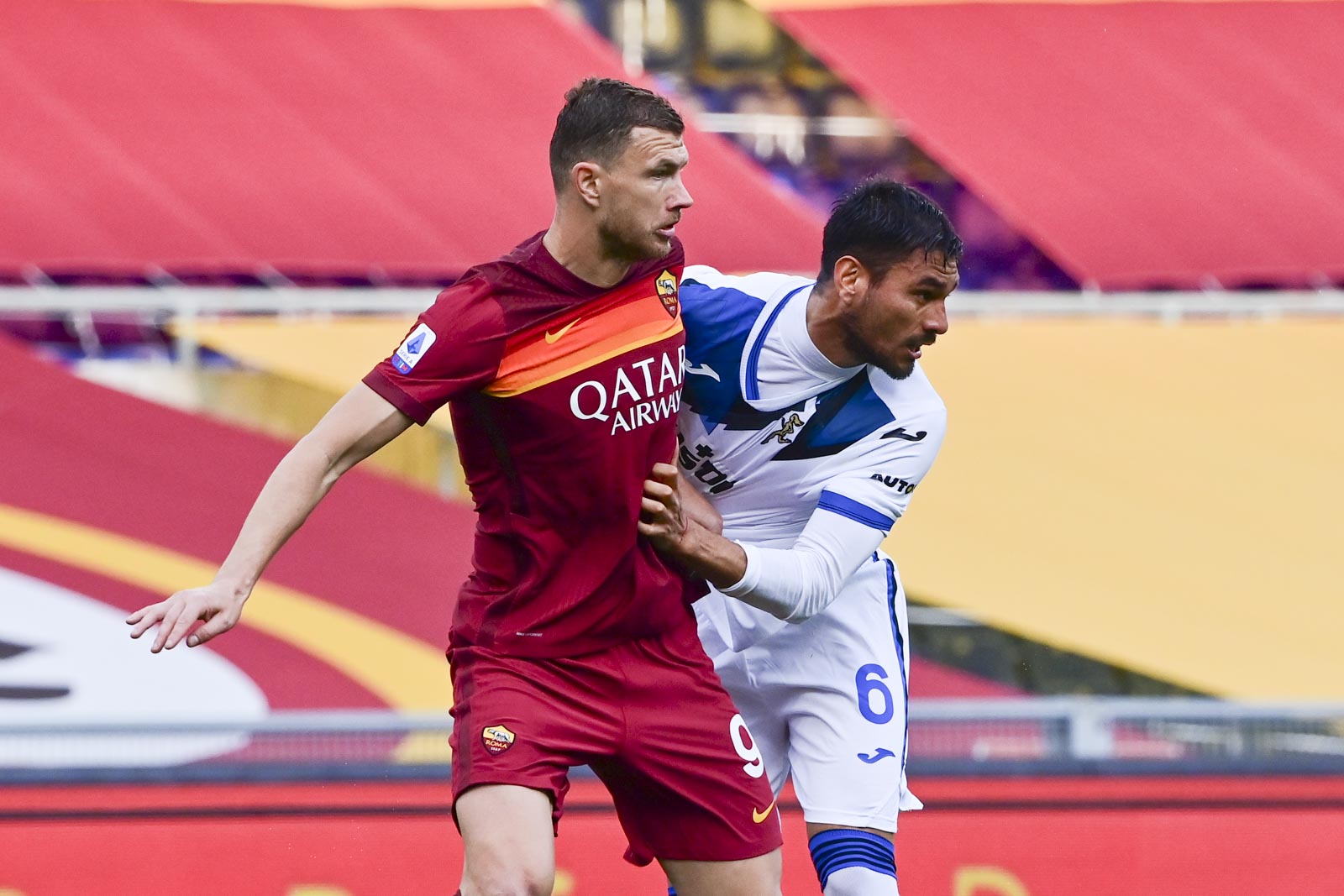 Atalanta had a ruthless approach in the start of the match against Roma yesterday. They came out extremely aggressive and dangerous. Roma had a lot to deal with in the opening half-hour. Atalanta dominated possession and constantly had Lopez and the Roma defense under duress. Atalanta threatened the Roma goal on eight different occasions in the first half six of which we're on target. Meanwhile Roma had very limited possession didn't really do anything that would have suggested that there was going to be a way back in the game. It was extremely one-sided and for the majority of the game. The performance itself was quite impressive by Atalanta but that's not where the issue comes in. The issue is this how did Atalanta have 20 shots in this game and only score one goal? Six shots on target in the first half, only a one-goal lead at half-time? You have to give Lopez a lot of credit for keeping Roma relatively unscathed, but Atalanta had numerous chances to break them down; they got the goal from Ruslan Malinovsky, but it was only a one-goal lead meaning it still left an opportunity for Roma to come back here Atalanta dominating this game from start to finish there's no doubt about that, but certain circumstances and situations prevented them from breaking away. If Atlanta scores one more goal in the first half, Roma don't come back. Roma is not, in particular, the great form right now, and Atalanta needed to cash in on that. Simply put, they were unable to. You can't put that completely down on the team because, as I said, Lopez was incredible, but considering how well they played for them to get just one go out of this, it just doesn't seem like enough, right? Because you're leaving it up to chance, you are allowing Roma to have one opportunity. A lot of football matches are defined by single or moments. Roma did not play particularly well throughout the game, but an opportunity was given to them that they took advantage of late in the game. Roma even could have won this game with a late Edin Dzeko chance that he should have gone for the bottom corner instead of striking it at the goalkeeper. In addition to that, there were questionable decisions made by Gasparini in the attacking sense. He took out both josip ilicic and duvan Zapata. Atalanta has other weapons, but those are two players that are incredibly difficult to defend considering their size. Again they missed too many chances, and they gave Roma an opportunity to get an equalizer when the red card happened, and Robin Gosen was given a second yellow Roma took control for about 10-15 minutes. That's all they needed from the most unlikely of sources. Bryan cristante sends a bullet into the bottom corner; they drew the game level. After Atalanta had been in control for 70 minutes, that ball Falls to Bryan Cristante, and Roma walk away with a point. Questionable decisions from Gasparini from a tactical sense, and the fact that they could not get another goal after being completely in control most of the game ultimately breaks the momentum that Atalanta was driving with. Atlanta is still well within the range of Champions League football next season, but this dropped game damages; then they just were not good enough in front of the goal.
Pau Lopez should Remain Roma's Number one Next Season

It's been talked about a different points this season the possibility of Roma looking in the transfer market for a new goalkeeper. This narrative has changed a couple of times over the last couple months. Ultimately Roma has struggled to replace Alison Becker who departed to Liverpool three years ago. It has been a somewhat overwhelming situation what's some good goalkeepers that will be available in the summer. However as much as at one point that seems like a very high priority it doesn't appear to me that it should be anymore. Roma have other significant issues that they can approach this summer with with a higher priority. Has Lopez been worth the 30 million that Roma paid for him two years ago from Real Betis? Probably not, but that doesn't necessarily mean that he should be replaced. I still believe he had the capabilities of justifying the price tag that Roma did pay for him. This conversation has changed dramatically over the last month. A lot of the romanista may still look at the goalkeeper as a potential transfer project, but I think things have changed for Pau Lopez; he has shown enough to where he should be given another year to prove himself and prove that he is the right goalkeeper to take this team forward. There certainly were points this season in which you would have felt that Roma could do better and a transfer strategy for a goalkeeper seemed plausible. However, things have changed for me. It is true that Lopez can make an occasional mistake and can have a bad stretch of games, but that's true for anybody. Pau Lopez has shown over the last few months that Roma should reconsider that idea and give him another year. With another year and more development, he could become that goalkeeper that Roma has been looking for since the departure of Alisson Becker to Liverpool. It doesn't necessarily mean that he'll ever be Alisson Becker no one really is. That was one of the best goalkeeping seasons we've ever seen in Serie A Roma don't need Lopez to be a superhero; they need him to do a job in goal, not make mistakes that put the team In Harm's Way, and is able to have some performance of individual Brilliance it doesn't necessarily need to happen all the time but he is capable of putting together those performances that end up being the difference in Roma winning games. Going into the Ajax game, it was still part of the plan in the first leg against, then he was absolutely brilliant, one of the best performances we have seen from him, not to mention he saved a penalty that ultimately was a big factor in Roma getting to the semi-final. A couple of months before that, in the derby against Lazio, even though they lost, he was absolutely outstanding and played a big role, and Roma was trying to hold them off. It's not just Lopez; you can't always blame the goalkeeper in some of these unfortunate goals; it's on the defense as well. Yesterday afternoon was another example of why he should be kept next season. Roma, at the very best, will finish in 6th place that says something about the strength of the squad. Roma obviously has other issues that are more important than the goalkeeper, so having to spend 30-40 million on a goalkeeper will cut into their spending limit when they have other needs. In the first half against Atalanta, it was an assault. Atalanta came forward and attacked Roma on a regular basis, continuously getting into those dangerous areas. Atalanta has so many different weapons that can hurt you; Roma was getting ripped apart, Lopez was keeping Roma in the game. He made six saves in the first half alone and really put together an outstanding display. Eventually, he conceded, but if it wasn't for his performance, Roma could have been down by multiple goals at half-time; ultimately, if Lopez doesn't play the way he did, then that Bryan Cristante moment late in the game wouldn't have mattered anyways I want one of the best attacking sides in the league, and he stumped them it's not all on him because Atalanta did miss a bunch of good chances but he played a major role in keeping a close which provided Roma and opportunity to equalize late in the game which they did. I might be in the minority here, but a new goalkeeper this summer is the last thing I'm thinking about in the late stretches of the Season Lopez has proven that he deserves at least another state, and honestly, I think considering what he has gone through as far as form since being in the capital that if Roma gives him another season, this conversation will die permanently he has the qualities to be a top-class keeper, and as shown those qualities at different points if she can just find a little bit more consistency then Lopez can certainly is a stabilizing Force in the Roma goal.